It has sometimes felt like decades, but indoor cinemas are finally being allowed to open from 17 May in England and Scotland, the industry able to breathe a sigh of relief and welcome audiences back, with safety protocols in place. While not every chain will be flinging their doors open at once (you can find more details here), the majority will return either the 17th or shortly after, with appropriate safety measures in place.
The question, of course, is what to watch first? We've rounded up all the movies you can expect to see over the coming months to help plan your cinema trips for the rest of the year. Naturally, dates can still shift and some films could yet drop out, depending on circumstances, but there's still an absolute tonne of exciting titles winging their way to a multiplex near you. Some we've been anticipating for months (like No Time To Die or A Quiet Place Part II), and others are more surprising additions to the schedule (hello, House Of Gucci). But there's something here whatever you're looking for, from family friendly animation to horror thrillers. Welcome back, cinema... We've really, really missed you.
May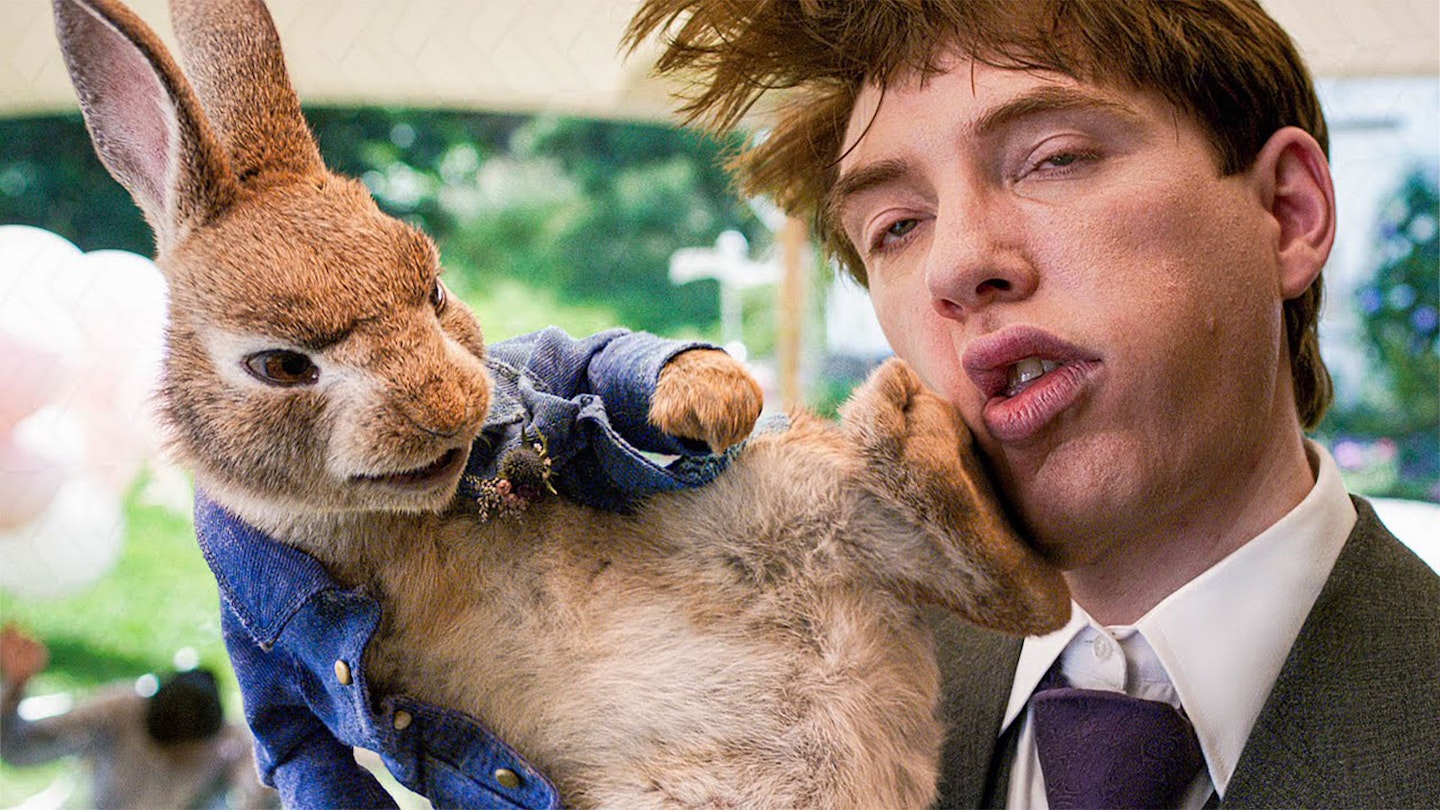 Peter Rabbit 2
OUT: May 17
Reimagining Beatrix Potter's charming Edwardian vegetable thief as a cocky 21st-century arsehole seemed to do no harm at the 2018 box office, so here's more of same. Peter feels like he doesn't fit with his new family, so runs off to find other friends. But, he soon learns, different isn't necessarily better. After hopping around different release dates, the sequel is finally ready to leave the hutch.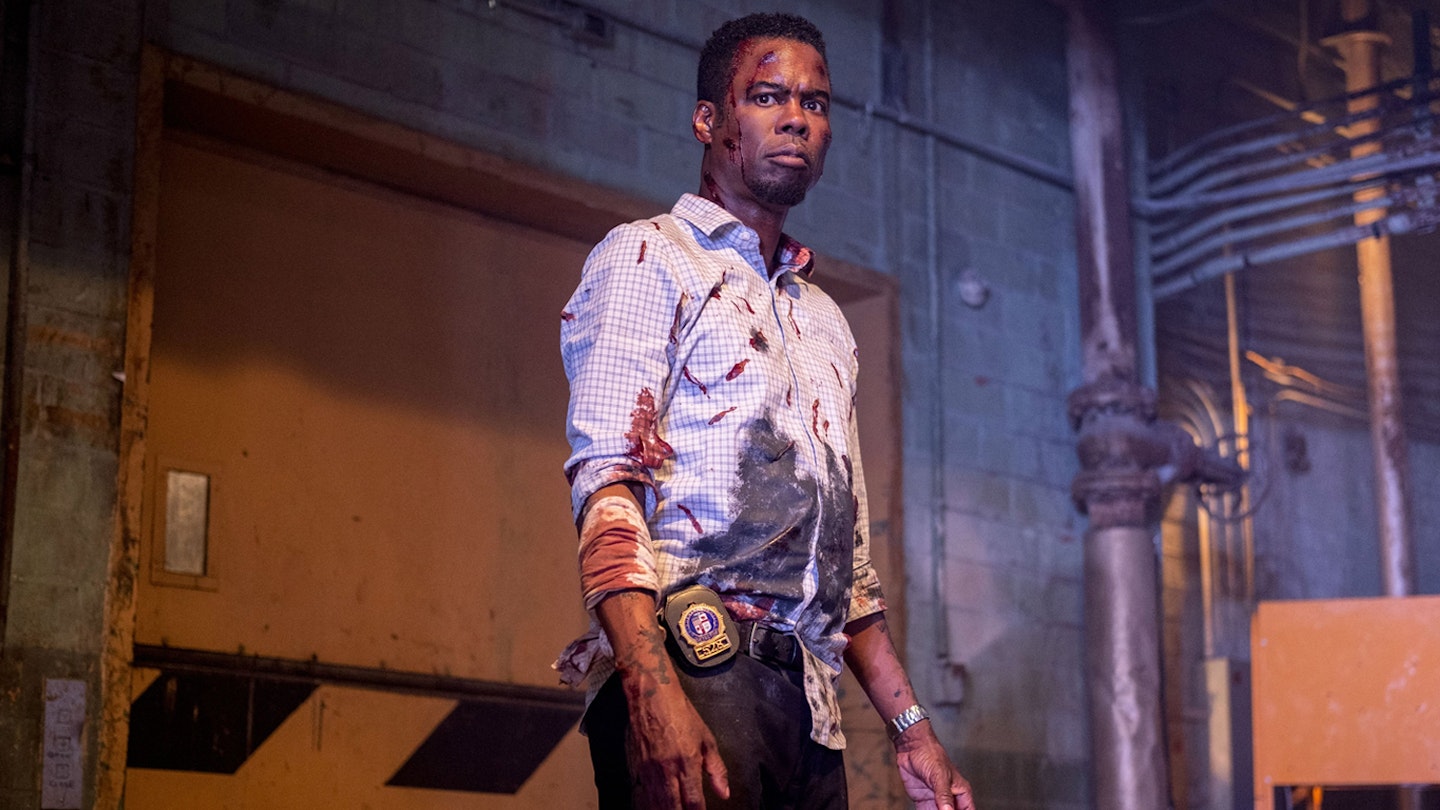 Spiral: From The Book Of Saw
OUT: May 17
A reboot-quel of the gory Saw franchise – the ninth Saw to date – Spiral is masterminded by and stars Chris Rock, who, it turns out, is a long-term fan. He plays a cop on the trail of a serial killer responsible for a string of gnarly murders. Max Minghella plays Rock's partner on the force, Marisol Nichols is their captain, and Samuel L. Jackson stars as Rock's father. Darren Lynn Bousman, who directed Saws II through IV, returns to handle the movie.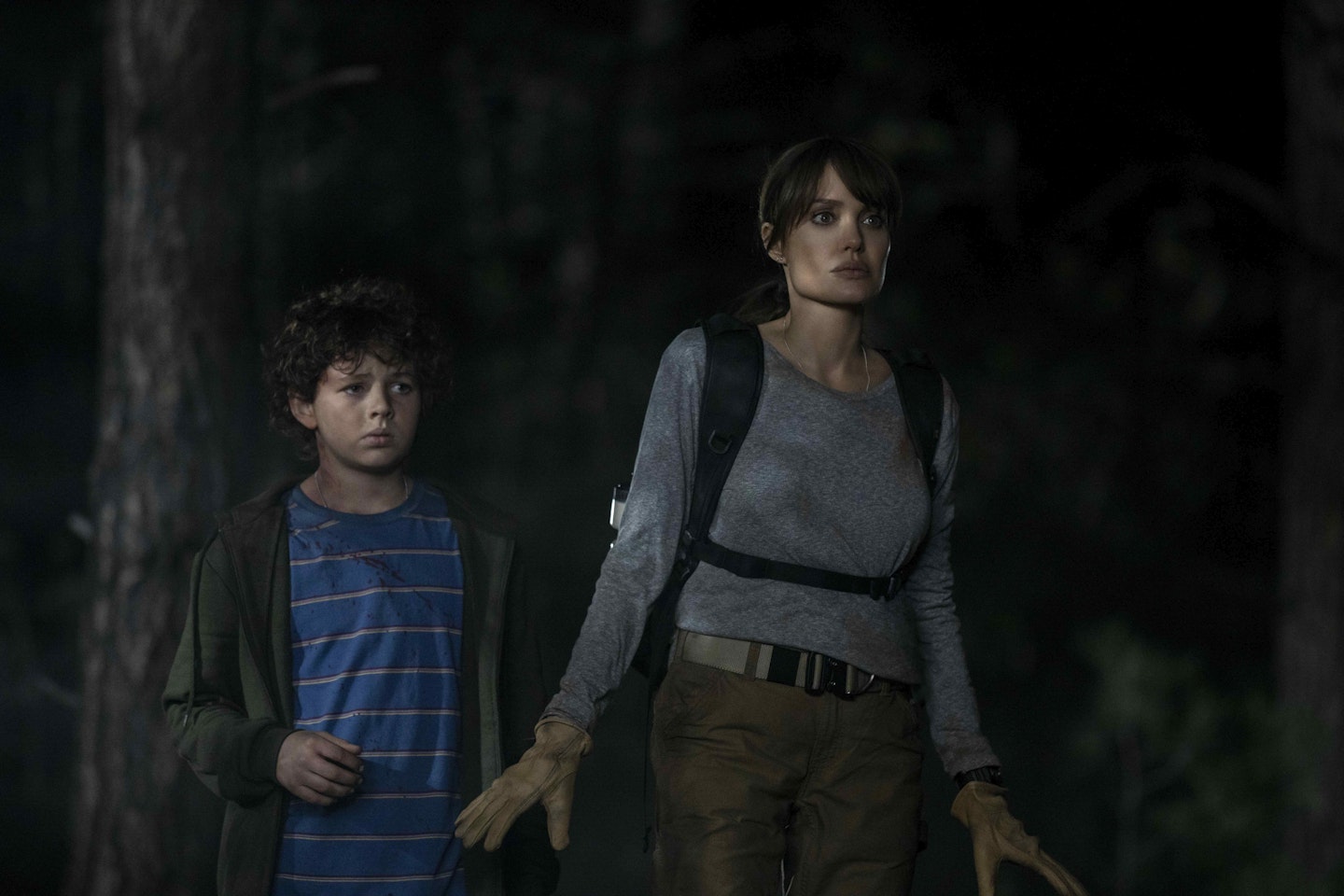 Those Who Wish Me Dead
OUT: May 17
It's not just the return of cinemas to the UK, we're also welcoming back Angelina Jolie: Action Star. Taylor Sheridan's latest directorial effort finds Jolie as a smoke-jumper/fire-fighter haunted by the recent loss of colleagues on duty. She'll find solace – and danger – in helping a lad (Finn Little) on the run from two nasty killers. Oh, and gigantic new forest fire. Smokey Bear says: "fly, you fools!"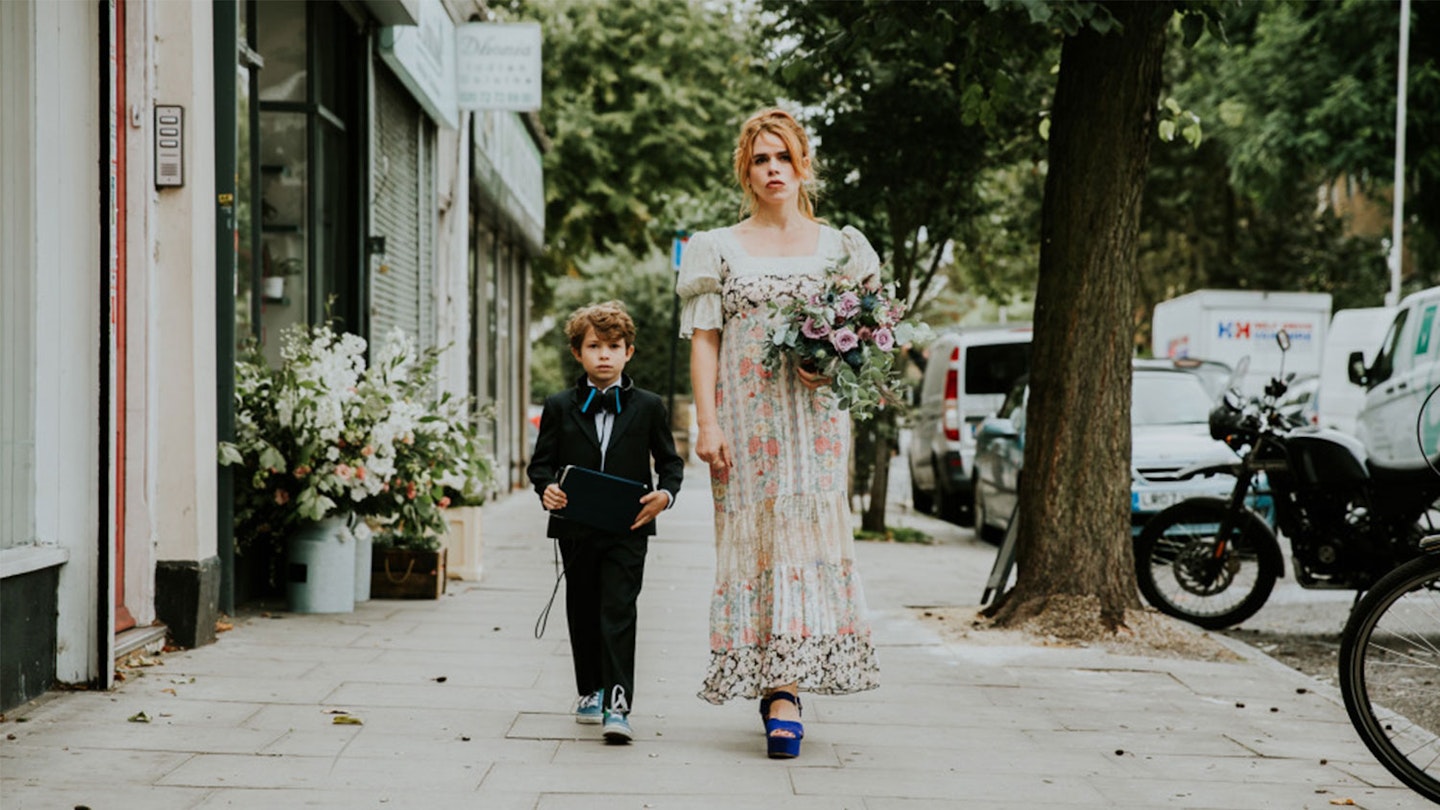 Rare Beasts
OUT: May 21
Billie Piper wrote, directed and stars in this "anti-rom-com". The story revolves around Piper's career-driven single mother and her romantic entanglement with a conservative traditionalist. Leo Bill, David Thewlis, Kerry Fox and Toby Woolf co-star.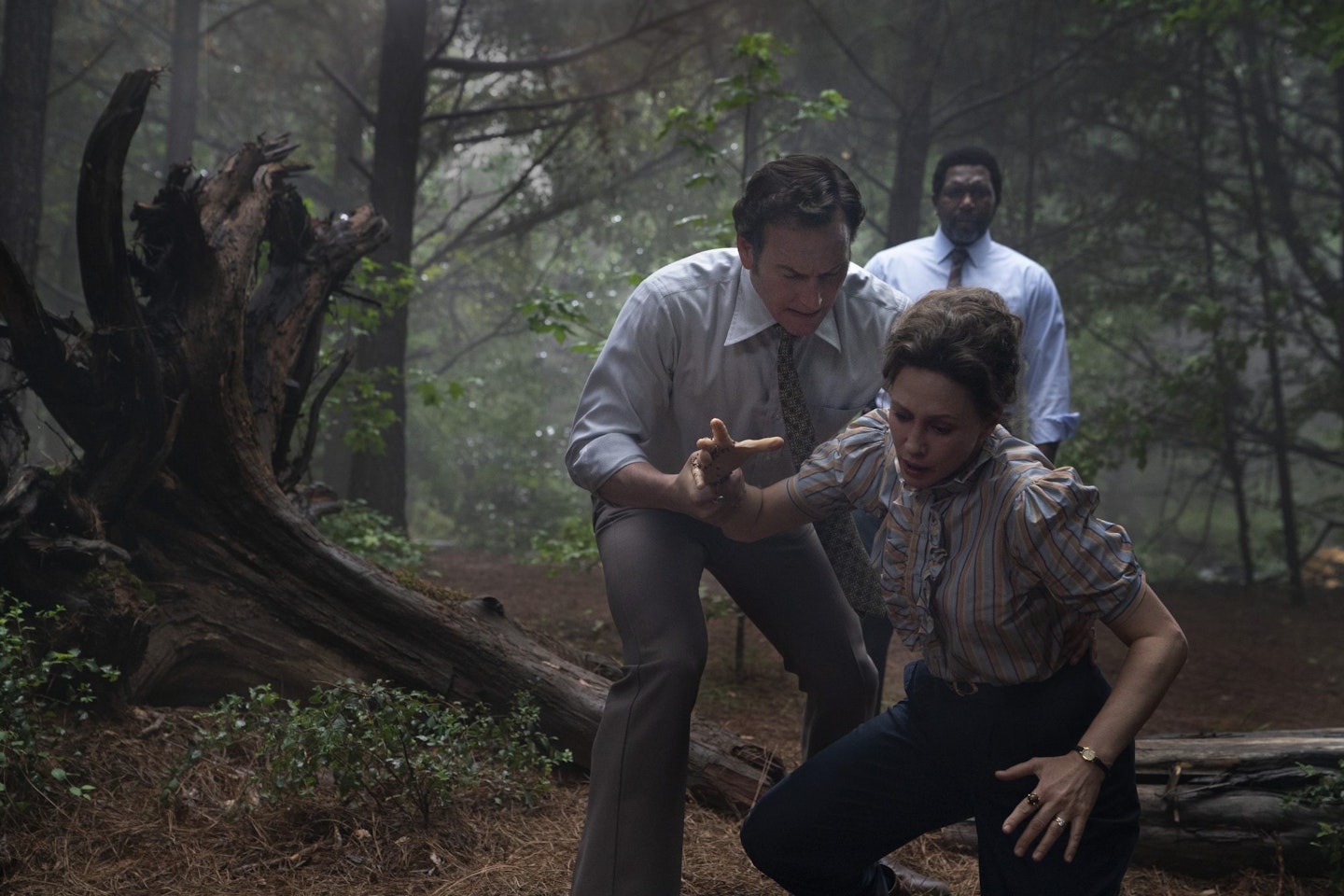 The Conjuring: The Devil Made Me Do It
OUT: May 28
The eighth film in the Conjuring universe, but only the third instalment in the core series. Franchise mastermind James Wan refers to these central episodes as "the mothership", opening the "real life" case files of supernatural investigators Ed and Lorraine Warren (Patrick Wilson and Vera Farmiga). This one revolves around the trial of Arne Cheyenne Johnson (Ruairi O'Connor), whose defense against a murder charge is that he was possessed when it happened. The Curse Of La Llorona's Michael Chaves directs.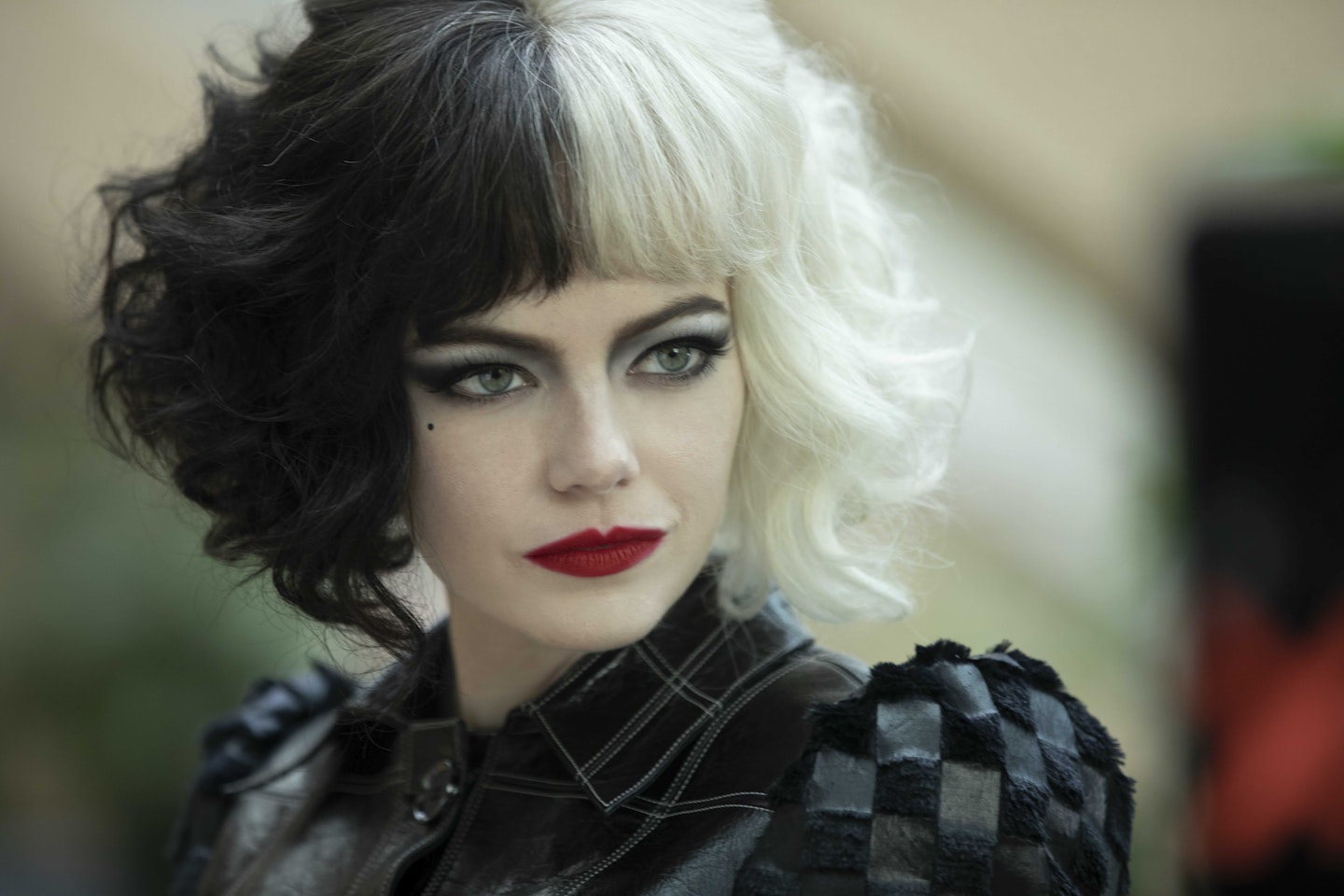 Cruella
OUT: May 28
The glare in her look, the ice in her stare; you innocent children had better beware... Following the likes of Maleficent, this is Disney's latest plundering of its back catalogue for an evil origin story. Emma Stone plays teenager Estella, who has dreams of becoming a fashion designer. But after running up against the imperious Baroness von Hellman (Emma Thompson), her journey towards becoming 101 Dalmatians' chain-smoking spotty-dog fancier begins. Craig Gillespie was previously the director of I, Tonya. This one's pedigree is strong.
June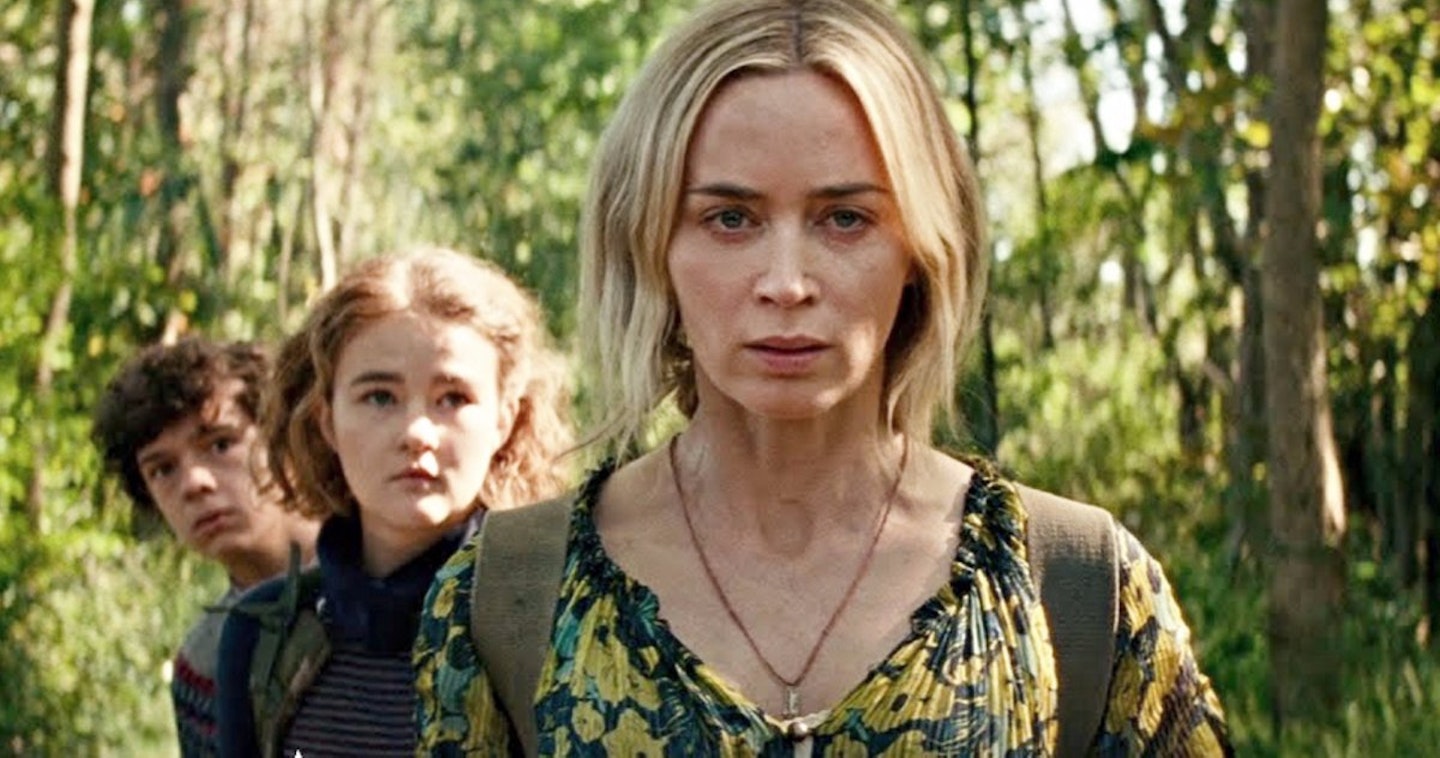 A Quiet Place Part II
OUT: June 4
John Krasinski returns to direct, but not star, in the sequel to the 2018 horror, offering more adventures in a world that has been overrun by deadly creatures highly sensitive to noise, meaning that the surviving humans are forced to live in silence. Re-introducing Emily Blunt's Evelyn Abbott shortly after the events of the first film, this will find her and her family (including Millicent Simmonds' Regan and Noah Jupe's Marcus) encountering new survivors, while we learn a little more about the aliens' origins.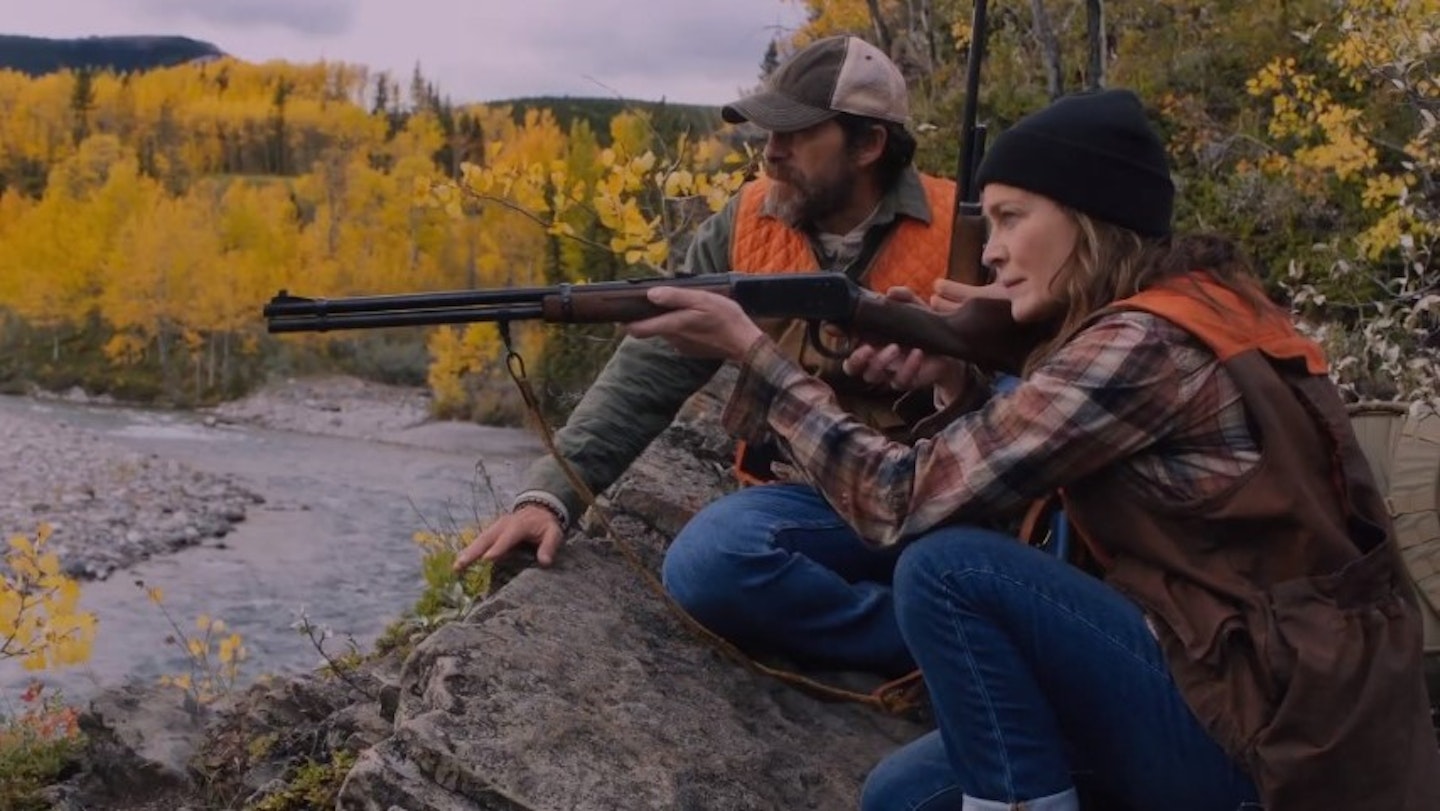 Land
OUT: June 4
Robin Wright makes her directorial debut and stars as Edee, who, in the aftermath of an unfathomable event, finds herself unable to stay connected to the world she once knew and in the face of that uncertainty, retreats to the magnificent — but unforgiving — wilds of the Rockies. After a local hunter brings her back from the brink of death, she must find a way to live again. Wright has received praise for the unflinching film.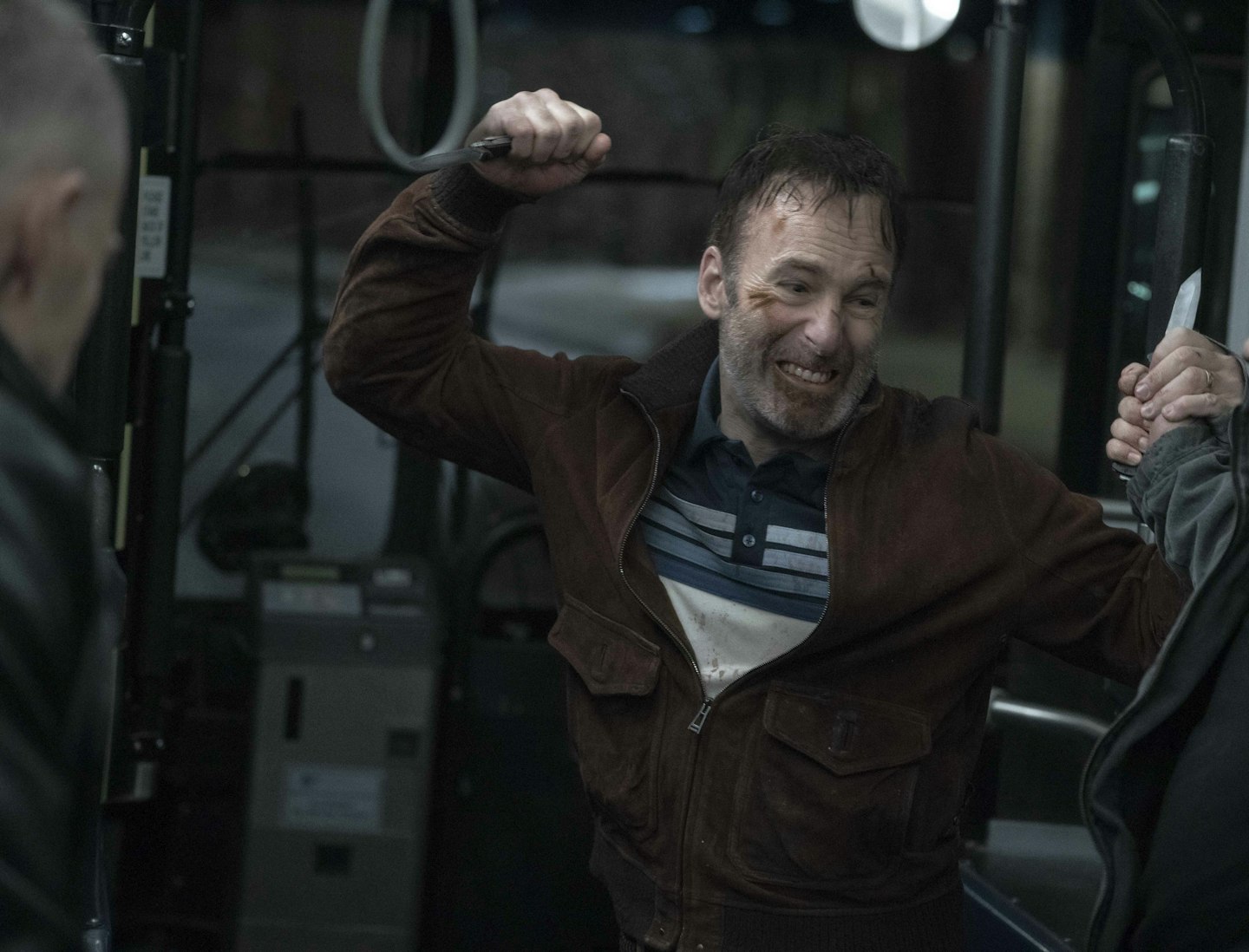 Nobody
OUT: June 9
John Wick screenwriter Derek Kolstad is behind this similarly punishing actioner, directed by Hardcore Henry's Ilya Naishuller. Better Call Saul's Bob Odenkirk stars as Hutch Mansell, an apparently mild-mannered family man who, following a home invasion, unleashes his inner rage and reveals a very particular set of skills. The big takeaway here: never steal a kitty cat bracelet. Oh, and don't underestimate Christopher Lloyd. Great Scott!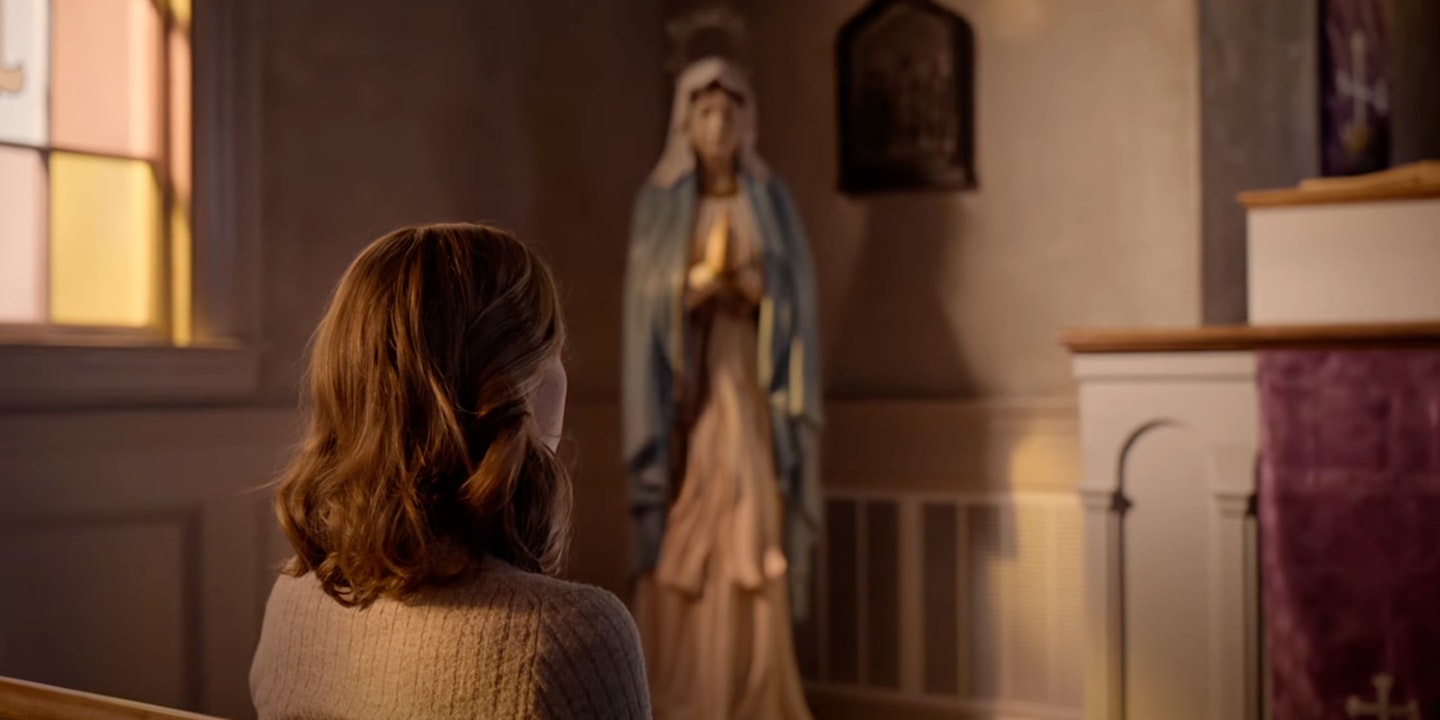 The Unholy
OUT: June 11
Jeffrey Dean Morgan is a washed-up journalist looking for the next big story, who stumbles on a seemingly miraculous Deaf girl (Cricket Brown's Alice) who, after seeing visions of the Virgin Mary, can hear, speak and heal the sick. But is there a darker side to the worship she inspires? The title might be a clue, and the fact that this is adapted from a 1983 James Herbert novel.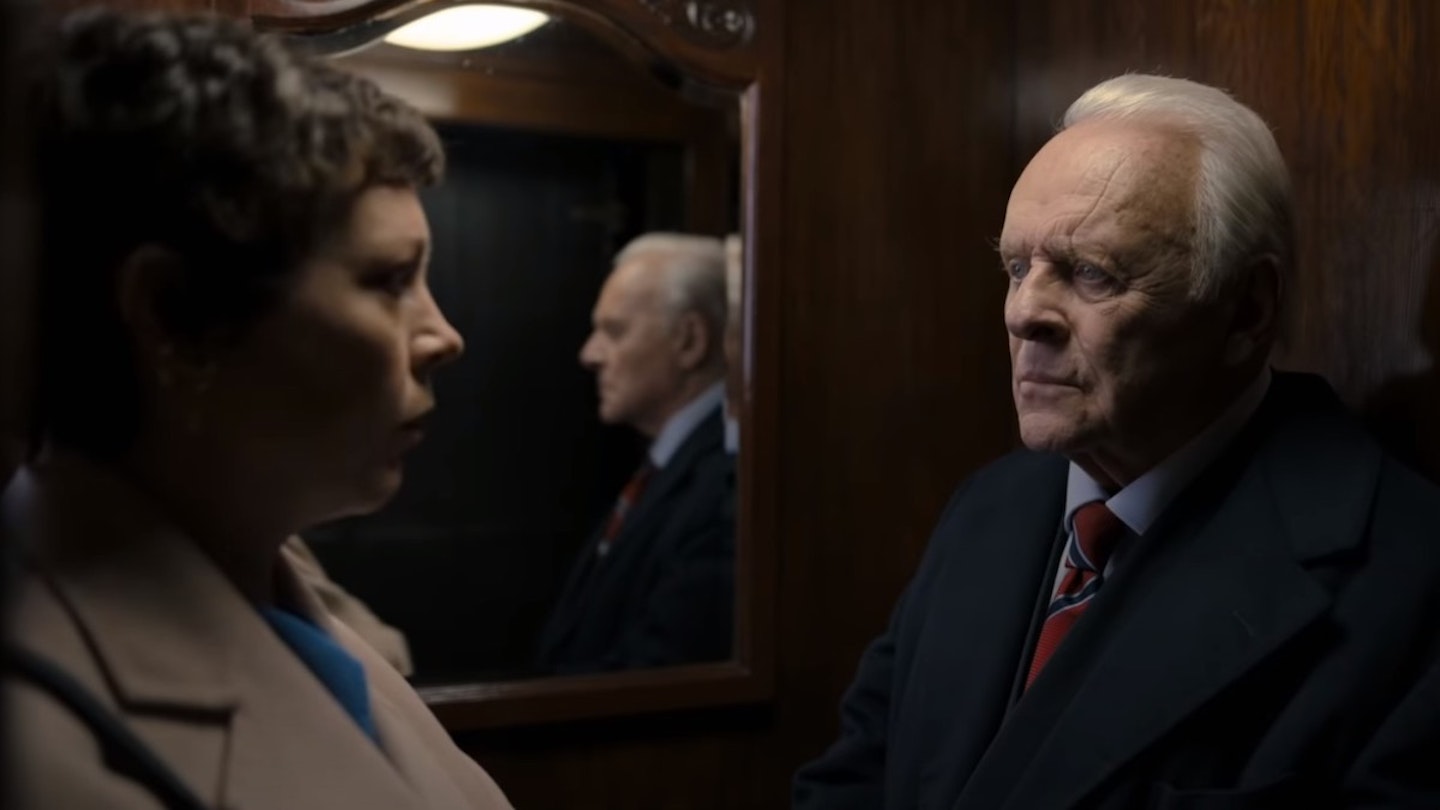 The Father
OUT: June 11
Haunting drama told from the perspective of Anthony Hopkins' elderly patriarch, struggling with dementia. Adapting his own play, director Florian Zeller keeps the audience in the same state of confusion as the film's protagonist, whose fractured perception causes characters and locations to change without warning. Colman is the daughter trying to cope with the trying situation, and this one has been winning plenty of awards, particularly for Hopkins.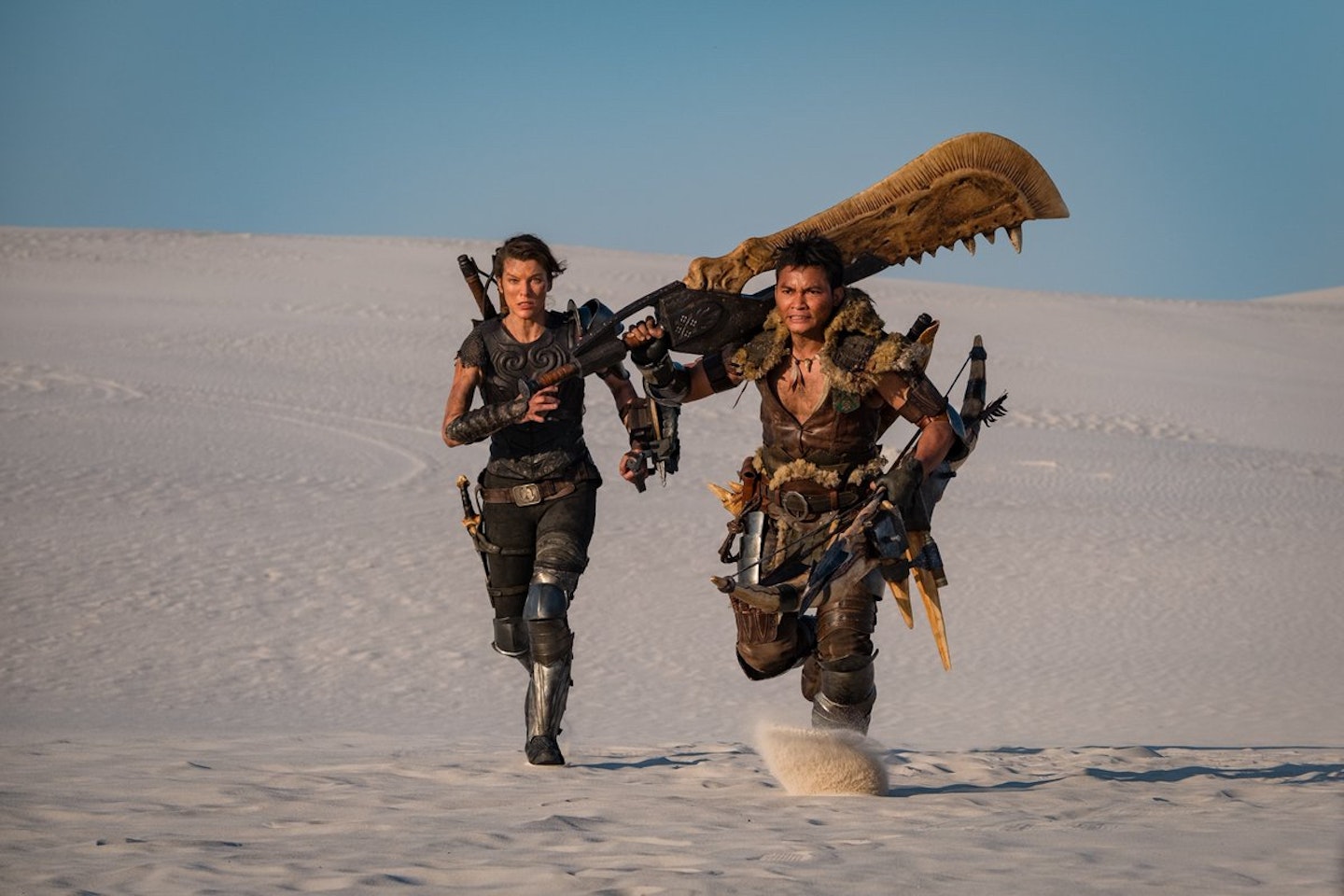 Monster Hunter
OUT: June 18
With the Resident Evil films done and dusted, Paul WS Anderson and Milla Jovovich turn their attention to a new video game franchise. The set-up of Jovovich's protagonist hailing from Earth doesn't fit canonically with the Japanese RPG, but the core of fighting gigantic monsters with ridiculously massive weapons remains intact. Hence the name. Tony Jaa and Ron Perlman co-star.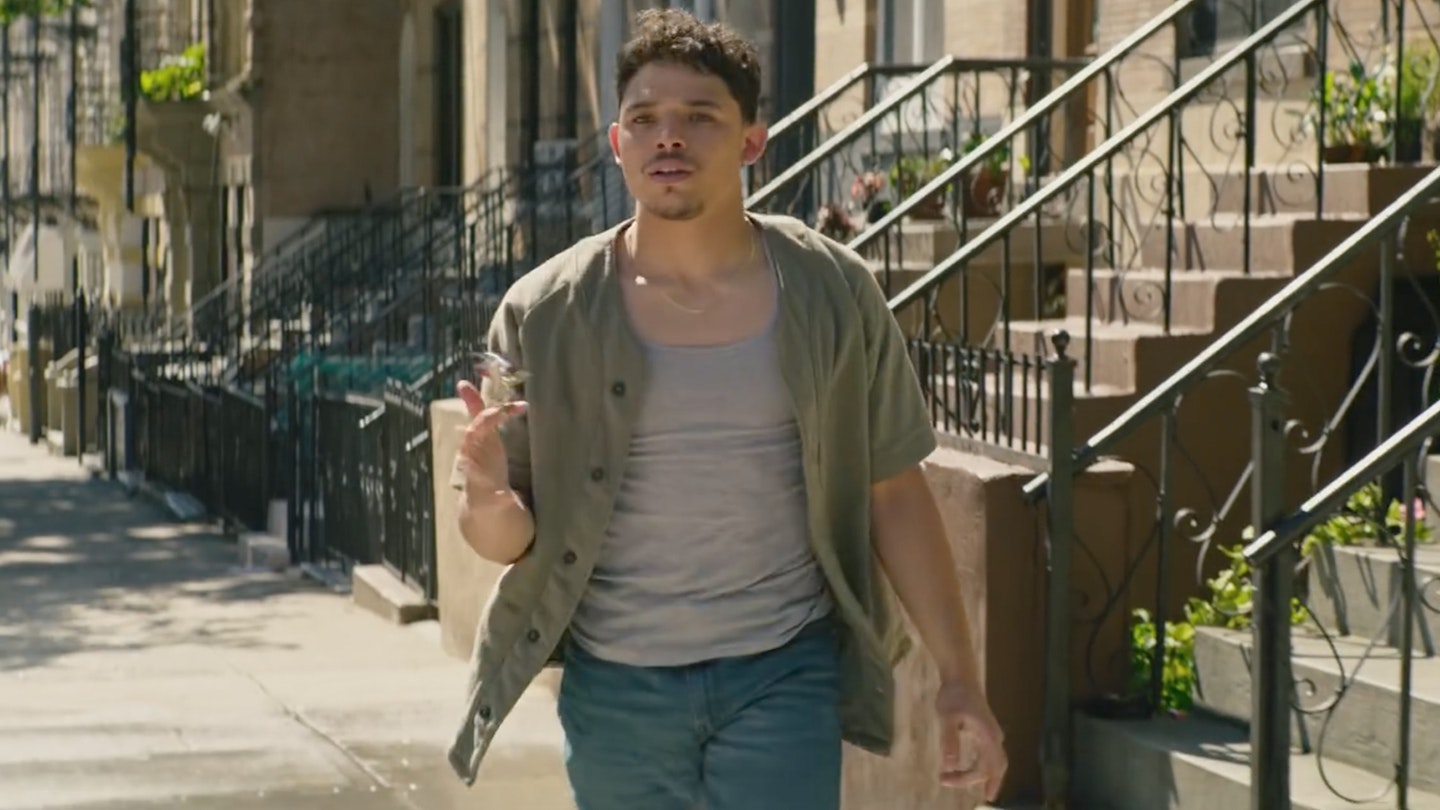 In The Heights
OUT: June 18
Lin-Manuel Miranda's pre-Hamilton stage musical gets a movie makeover courtesy of Jon M. Chu. Anthony Ramos plays Usnavi, a bodega-owner in the largely-Latin Washington Heights district of New York. Set over a single weekend, the film weaves a tapestry of characters exploring and navigating their personal identities as the neighbourhood begins to succumb to gentrification. Delayed from 2020, it is actually now arriving a little earlier than planned, and that's just another reason to go dancing in the streets.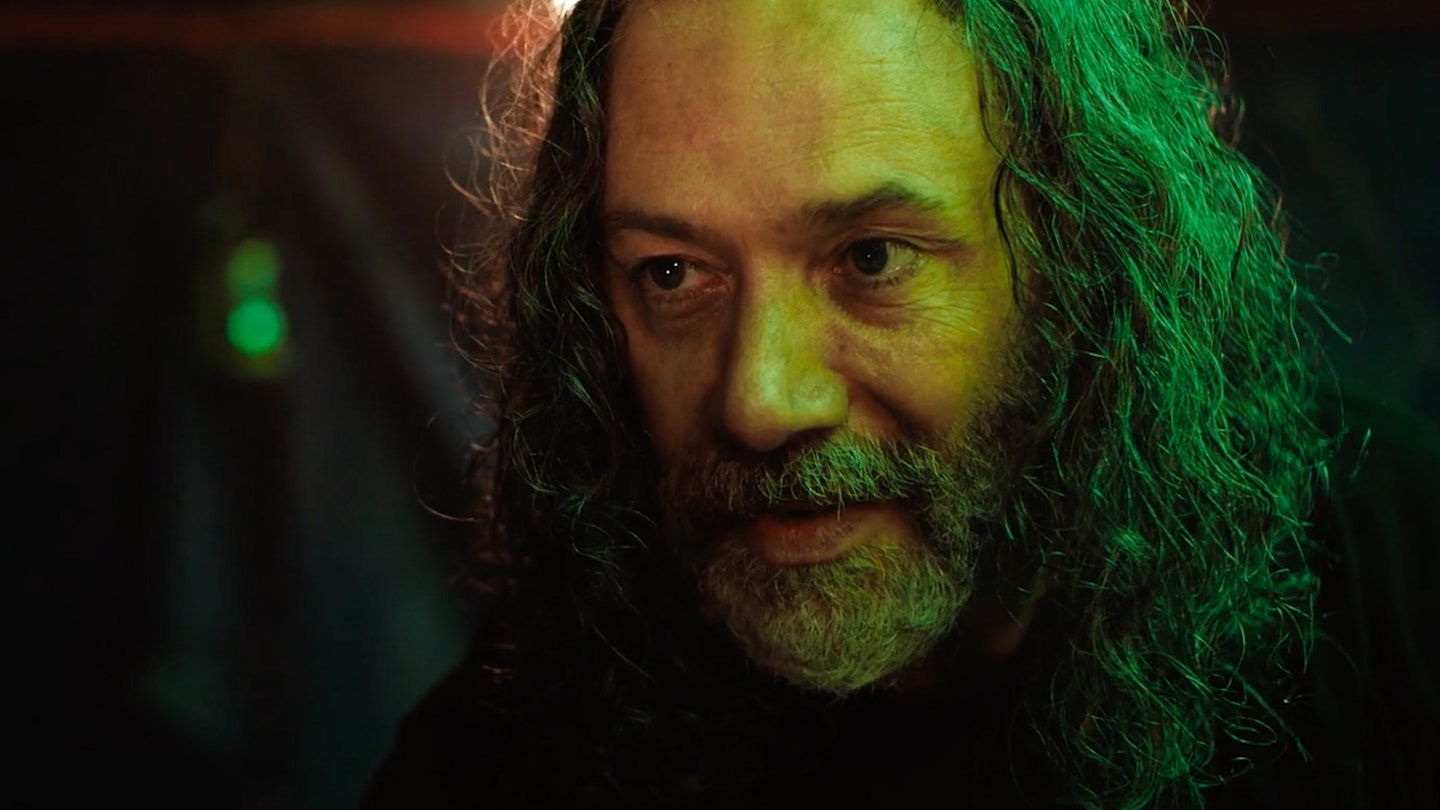 In The Earth
OUT: June 18
Ben Wheatley wasn't going to let a little thing like a global pandemic stop him from making yet another film, and the prolific director returns with this trippy, creeping horror. One of the few current movies to tackle pandemic-related issues face-on, Earth has a story of a scientist (Joel Fry) and a park ranger (Elloria Torchia) venturing through a forest to an experimental outpost. And, because this is Ben Wheatley, bad things happen along the way, including an encounter with Reece Shearsmith's off-grid Zach.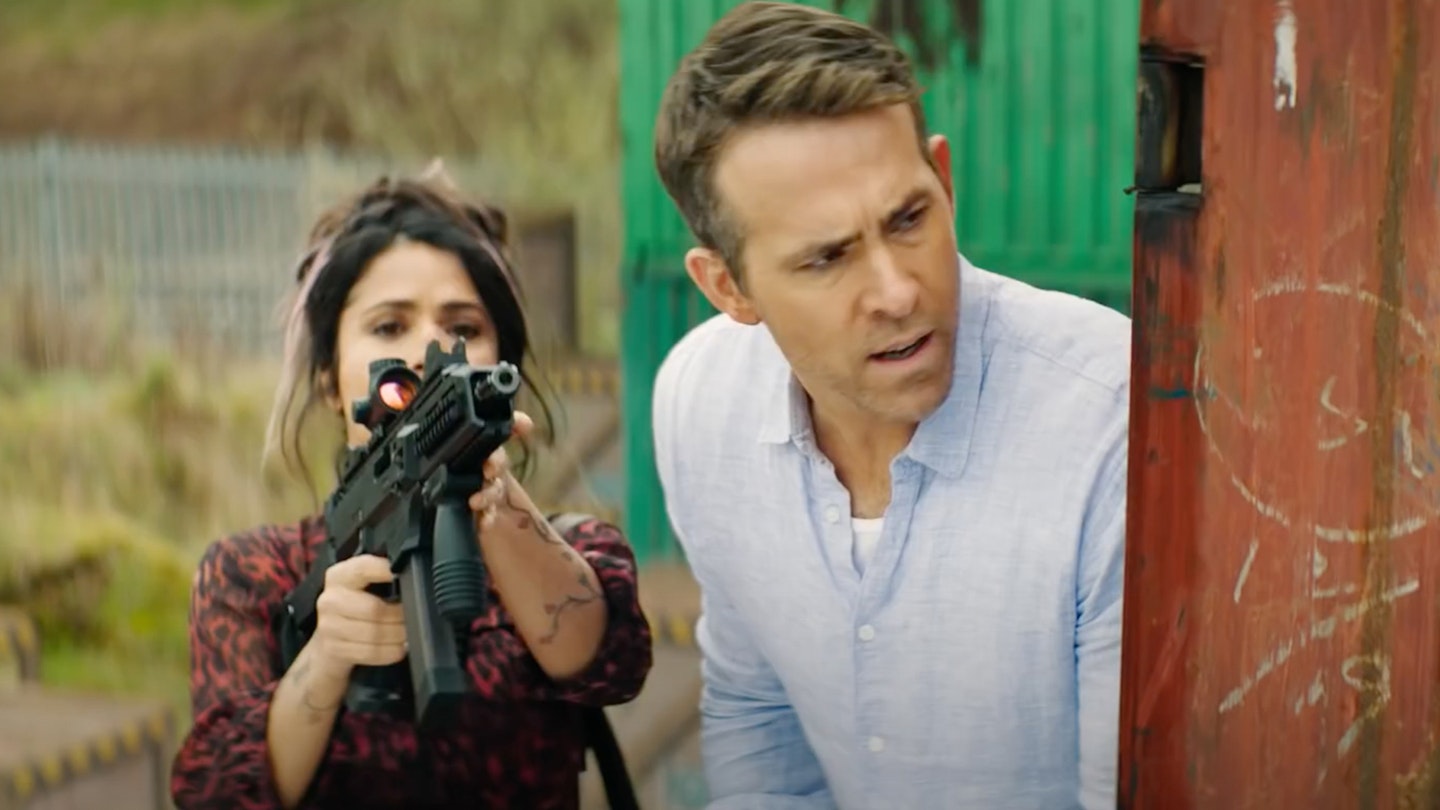 The Hitman's Wife's Bodyguard
OUT: June 21
Sequel to 2017 action-comedy The Hitman's Bodyguard, reuniting the original director and cast, and adding Antonio Banderas and Richard E. Grant to the mix. Reynolds plays protection specialist Michael Bryce, here pulled into another mad mission with assassin Darius Kincaid (Samuel L Jackson) and his equally lethal wife Sonia (Salma Hayek). The trio is this time on the side of the good guys as they battle to save Europe from a vengeful and powerful zealot with a dangerously over-developed sense of national pride.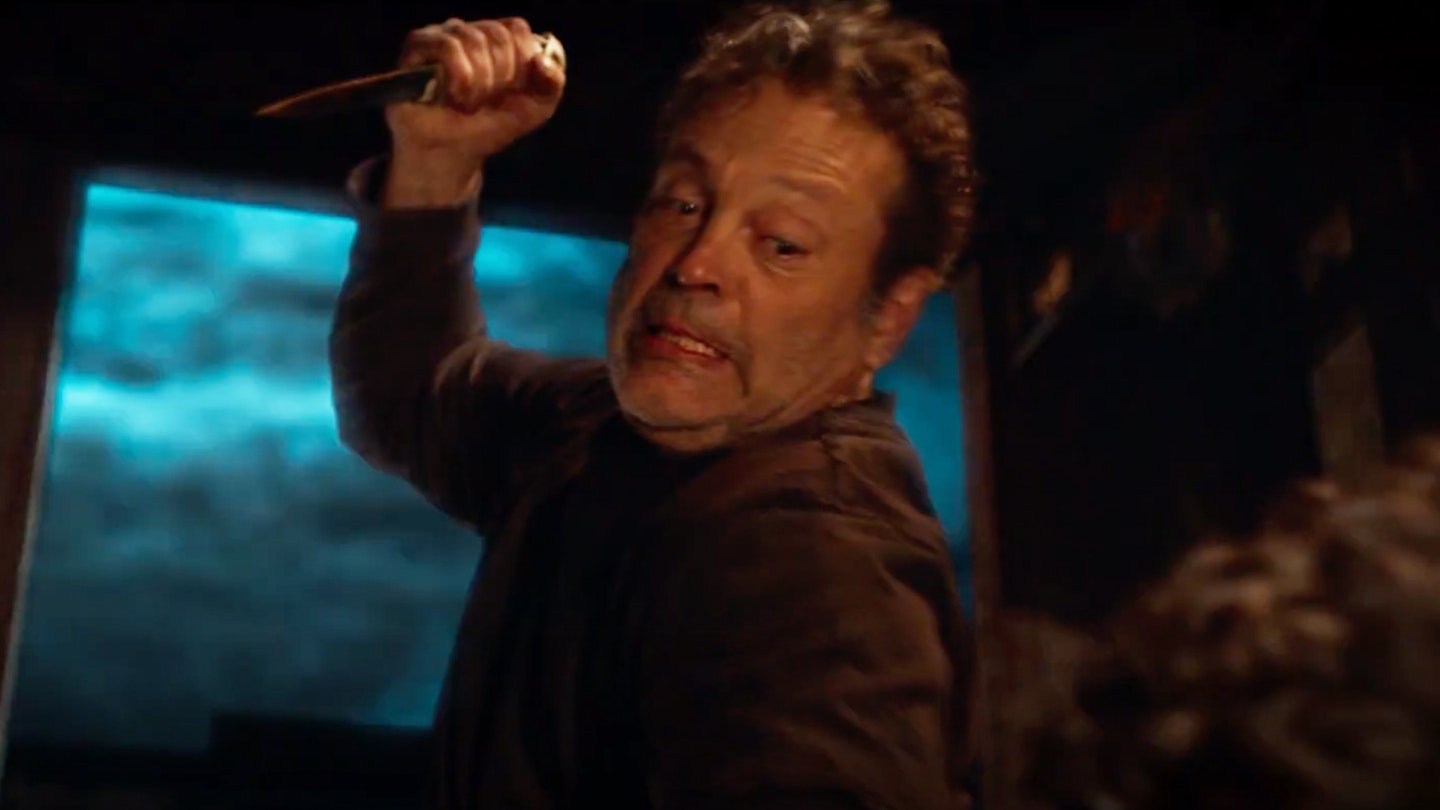 Freaky
OUT: June 25
Releasing months after its US arrival, Christopher Landon's (Happy Death Day) latest blend of horror and humour has high-schooler Millie (Kathryn Newton) body-swapping with brutish serial killer The Butcher (Vince Vaughn). Cue Vaughn getting to unleash his inner teenage girl and Newton becoming an ice-cold slaughterer.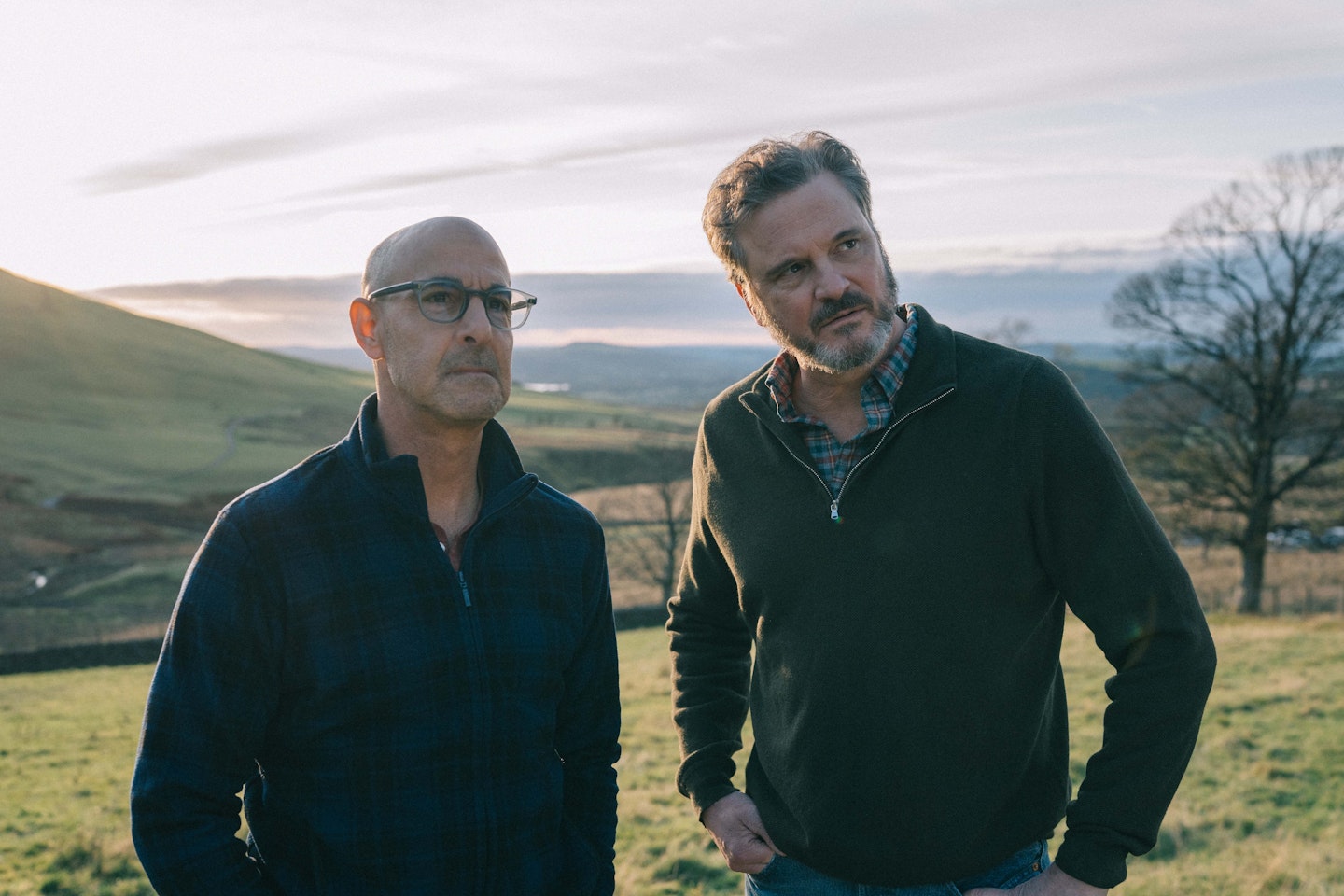 Supernova
OUT: June 25
Nothing to do with the benighted 2000 sci-fi, this is a romantic drama starring Colin Firth and Stanley Tucci as Sam and Tusker, partners of 20 years whose lives change when Tusker is diagnosed with early onset dementia. Travelling across England in a camper van revisiting old friends, their relationship is tested and reshaped. Harry Macqueen wrote and directed.
JULY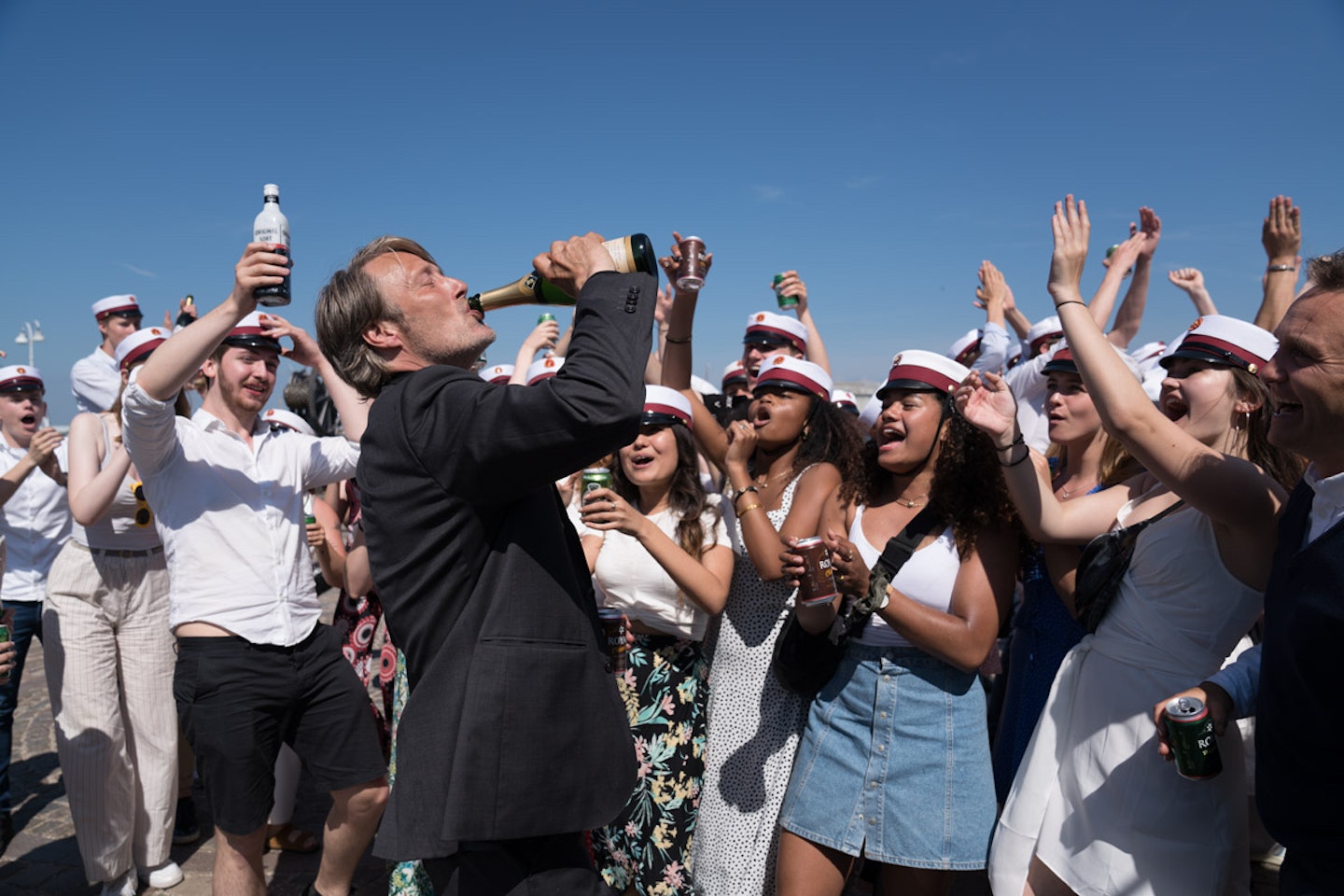 Another Round
OUT: July 2
Winner of the Best Film award at 2020's virtual London Film Festival (and many more gongs since), Another Round once again unites director Thomas Vinterberg and star Mads Mikkelsen. Martin (Mikkelsen) learns there of an obscure philosophical theory involving the relationship between alcohol and human productivity. He and his teacher friends embark on a risky experiment to maintain a constant level of intoxication throughout the workday. There are consequences. Fellow Vinterberg stalwarts Thomas Bo Larsen, Magnus Millang and Lars Ranthe co-star.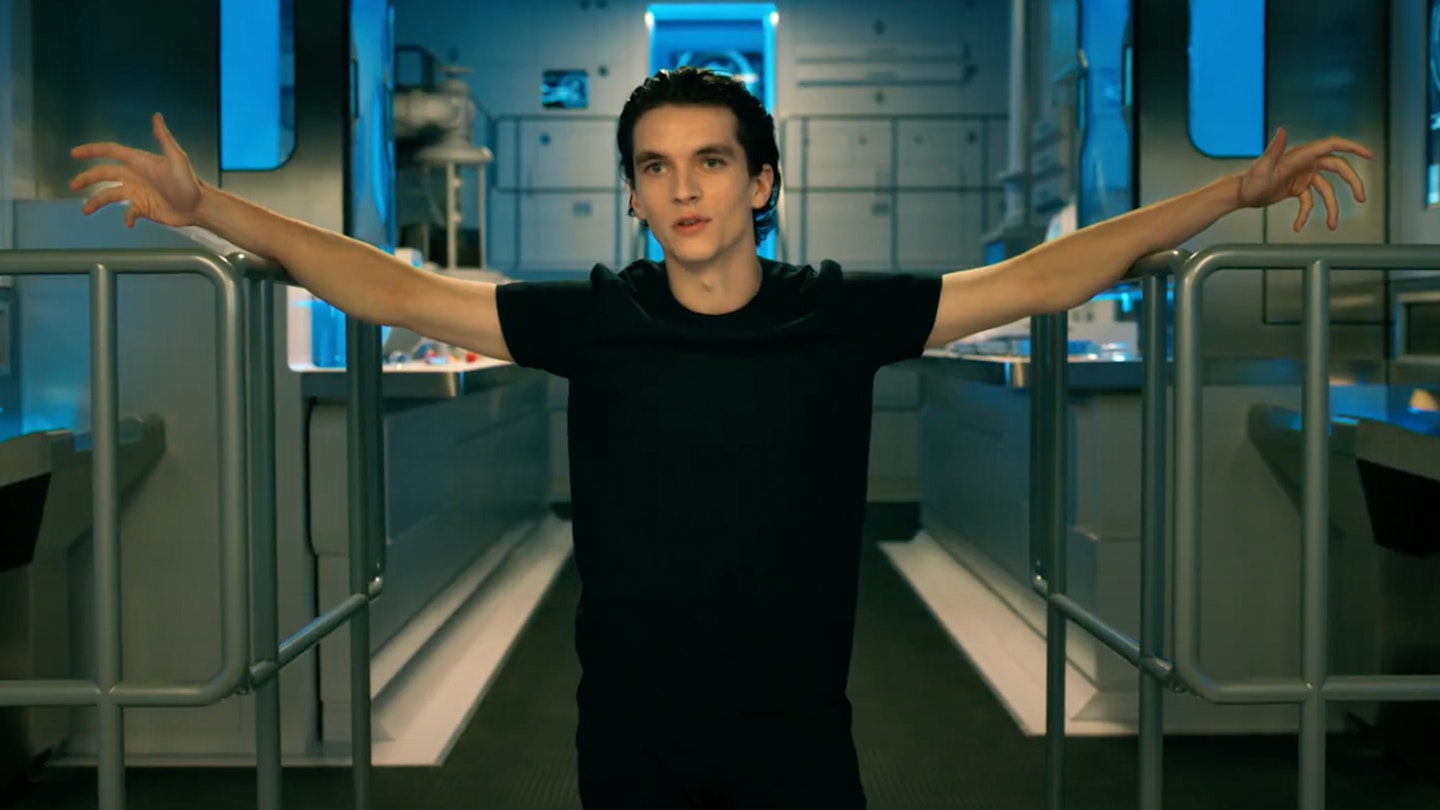 Voyagers
OUT: July 2
Lord Of The Flies... in space! This Neil Burger sci-fi has a group of lab-grown teens (including Tye Sheridan and Lily Rose-Depp) on their way to colonise a distant planet. The multi-generational crew is kept rational and under control by a strict dose of emotion-suppressing drugs. But when they figure it out and stop taking them, chaos reigns.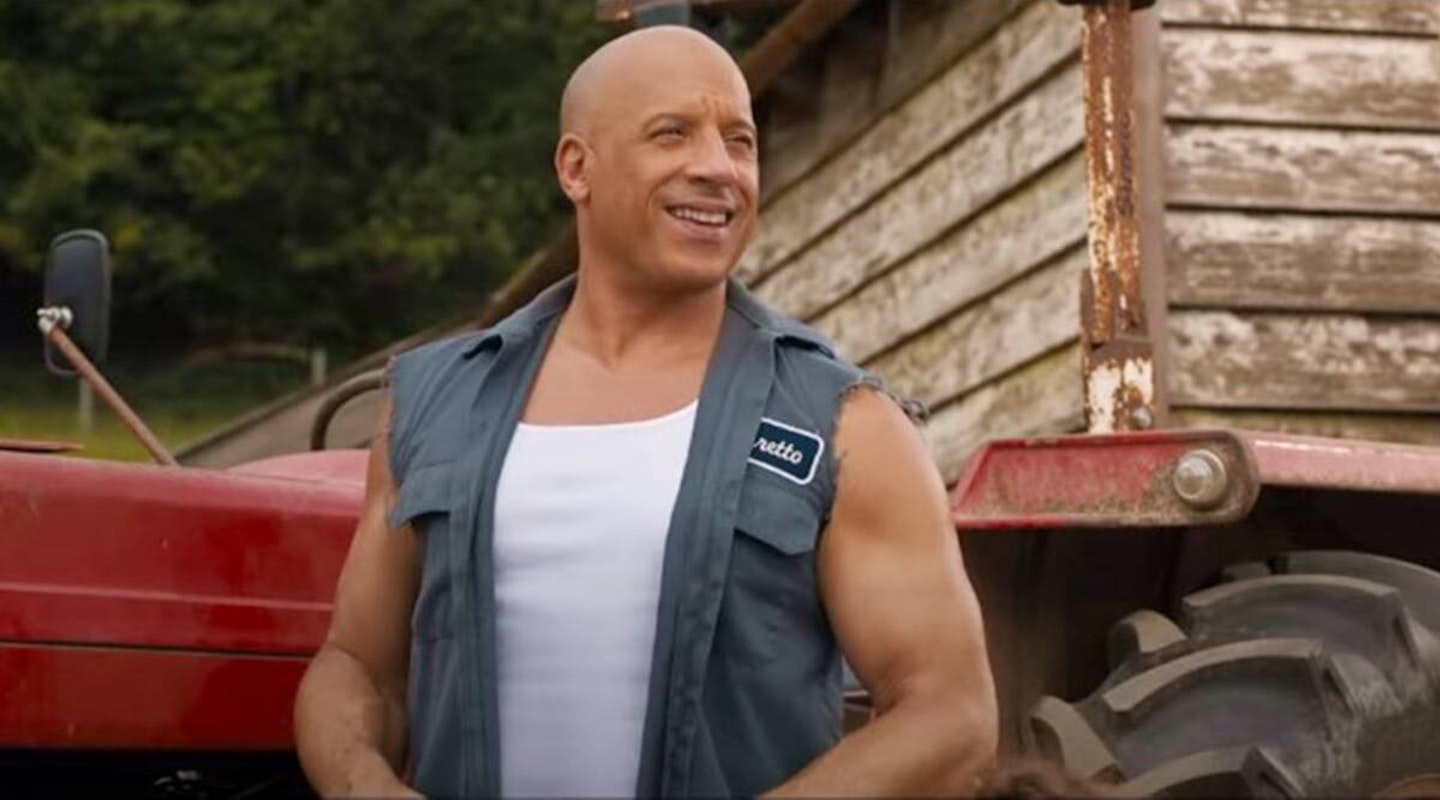 Fast & Furious 9
OUT: July 8
The ninth Fast & Furious film proper returns the franchise focus to Vin Diesel. Threads of Fast 8 are hanging, with Charlize Theron's villain Cipher still at large. But there's also a new threat this time from Dom's previously unmentioned younger brother Jakob (John Cena) – and, in the biggest shock, Sung Kang's fan-favourite Han Seoul-Oh somehow back from the dead. Expect a degree of vehicular mayhem, some sentiment about family, and a MAGNET PLANE.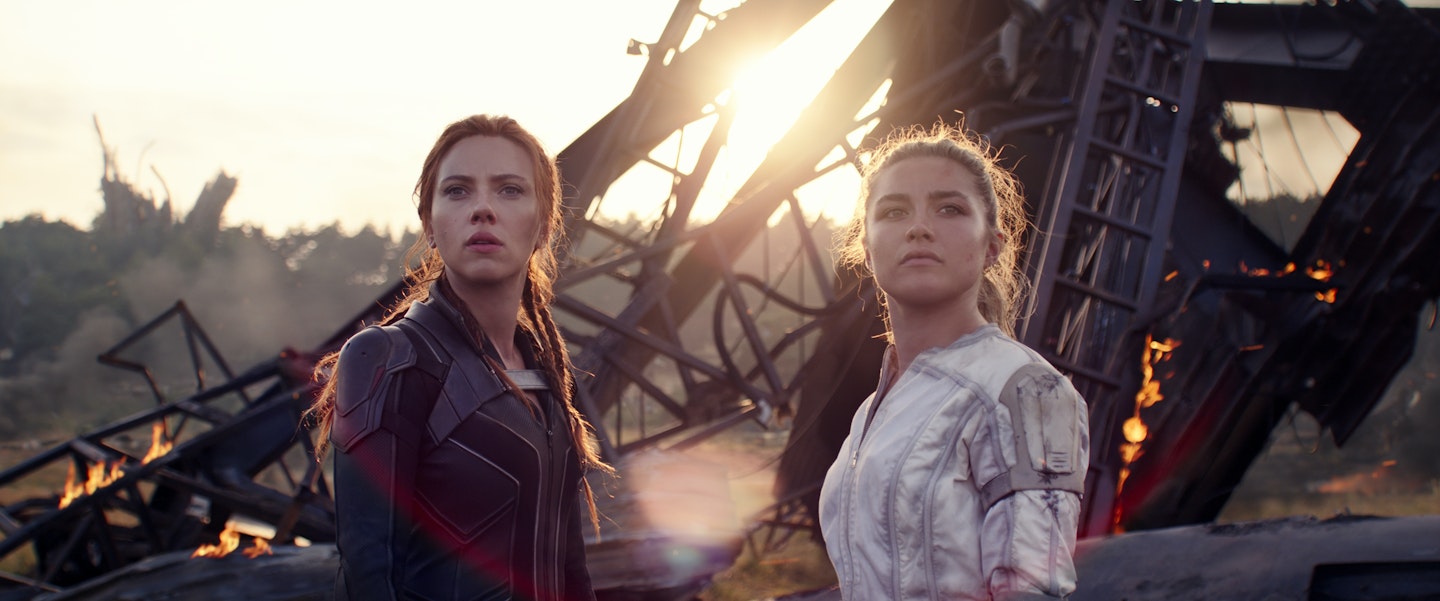 Black Widow
OUT: July 9
After a decade as a supporting member of the Avengers, Scarlett Johansson's Natasha Romanoff finally gets her own movie. How does that work given the events of Endgame? Well, it's a prequel set just after Civil War, and sees Romanoff reunite with her former Russian 'family', including Florence Pugh's incoming Yelena Belova, Rachel Weisz's Melina Vostokoff, and David Harbour's Red Guardian. And it feels like we've been waiting a decade to see the MCU return to the big screen.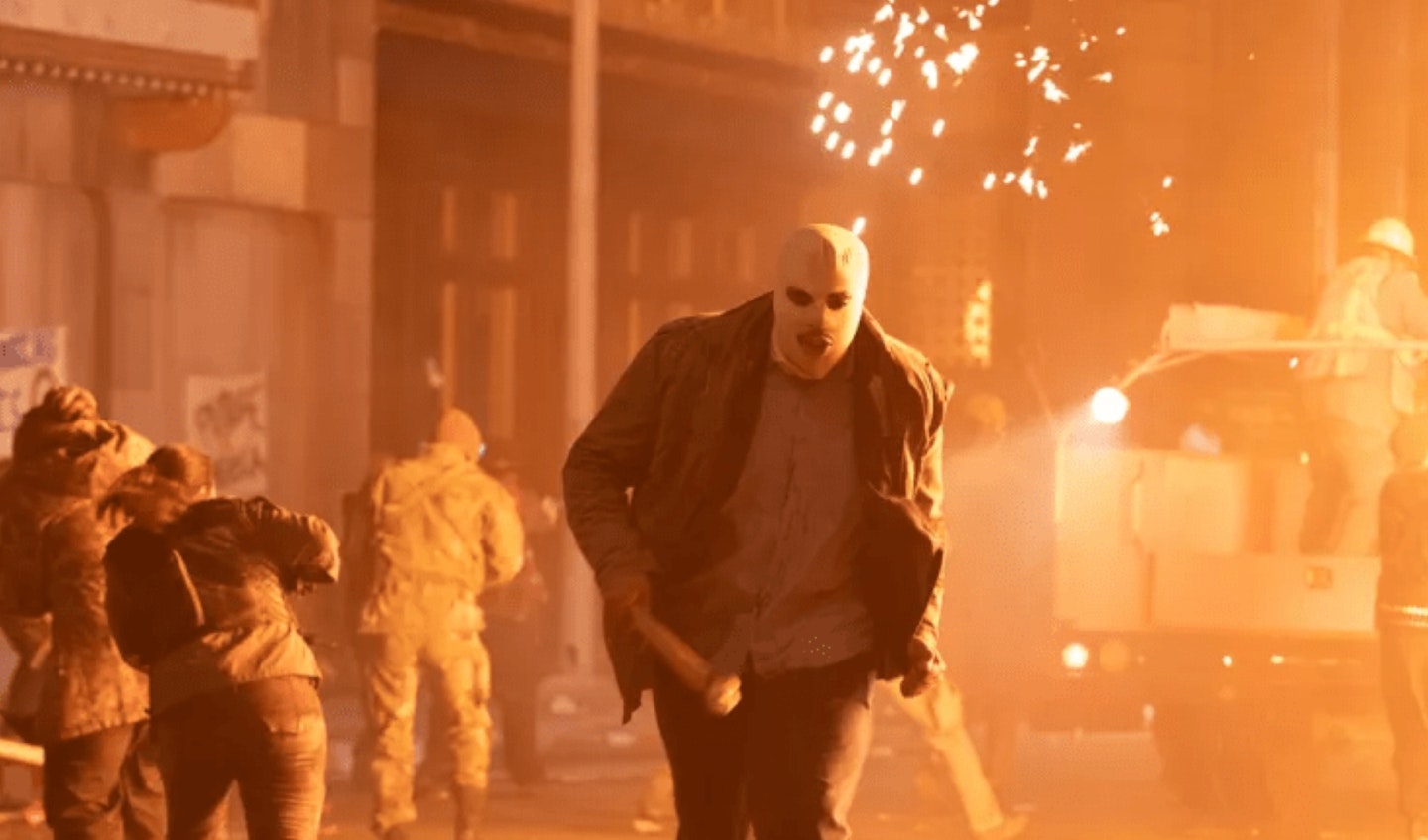 The Forever Purge
OUT: July 16
Blumhouse's satirical horror-thriller franchise – about a night of legal criminality that allows Americans to 'purge' their inner demons – comes to a close (for now, at least) with this fifth instalment. "When I came up with the idea and pitched it to everybody, they seemed psyched," franchise writer and creator James DeMonaco has said. "I think it will be a really cool ending, how we take this one home."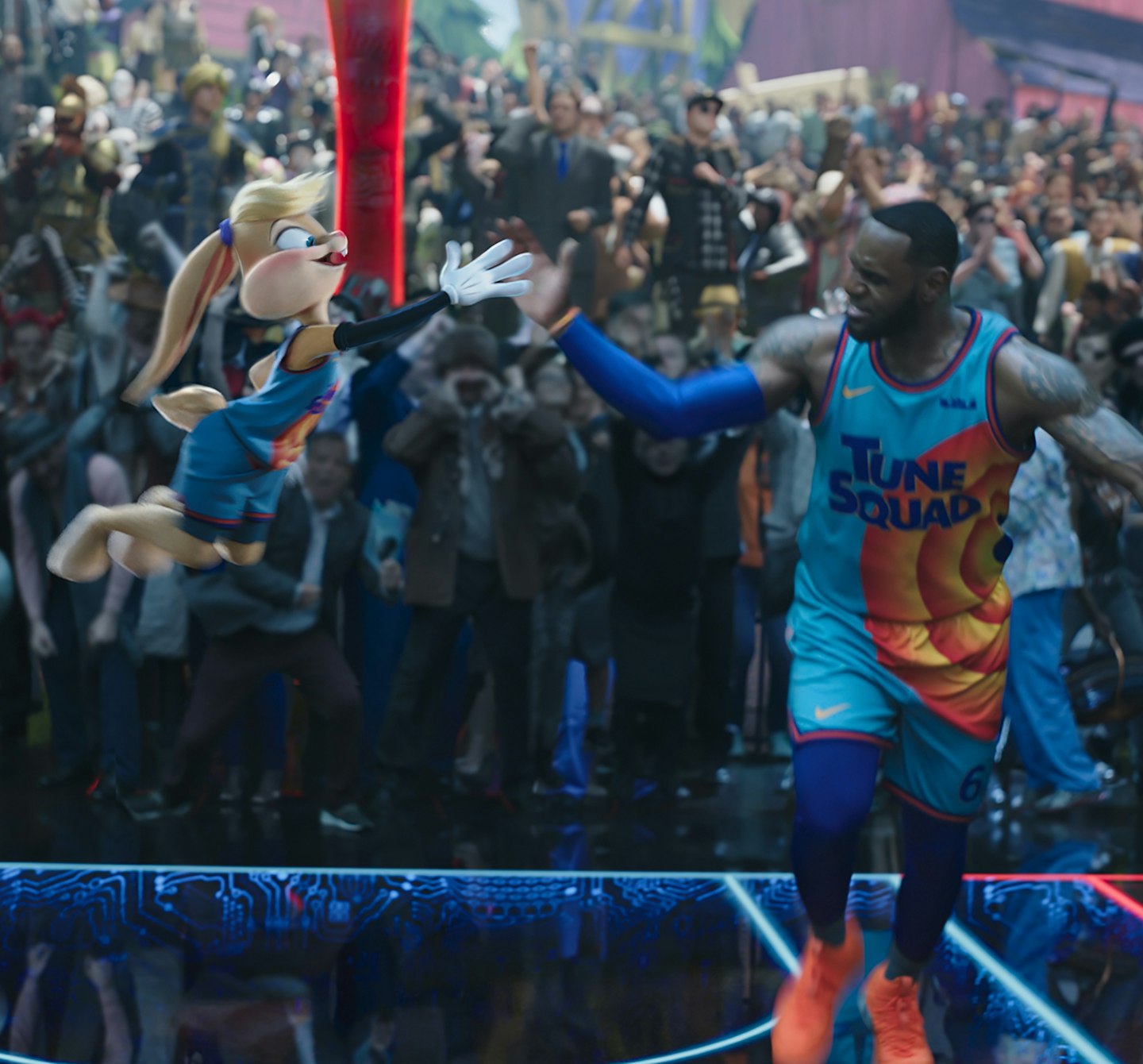 Space Jam: A New Legacy
OUT: July 16
NBA superstar LeBron James steps into Michael Jordan's sneakers for a new piece of the Looney Tunes sci-fi basketball action, produced and co-written by Ryan Coogler. It's loaded down with Warner Bros. characters (Droogs?) and seems set to be a winner for the kids. To the jam, all in your face. Wassup, just feel the bass. Drop it, rock it, down the room. Shake it, quake it, space KABOOM!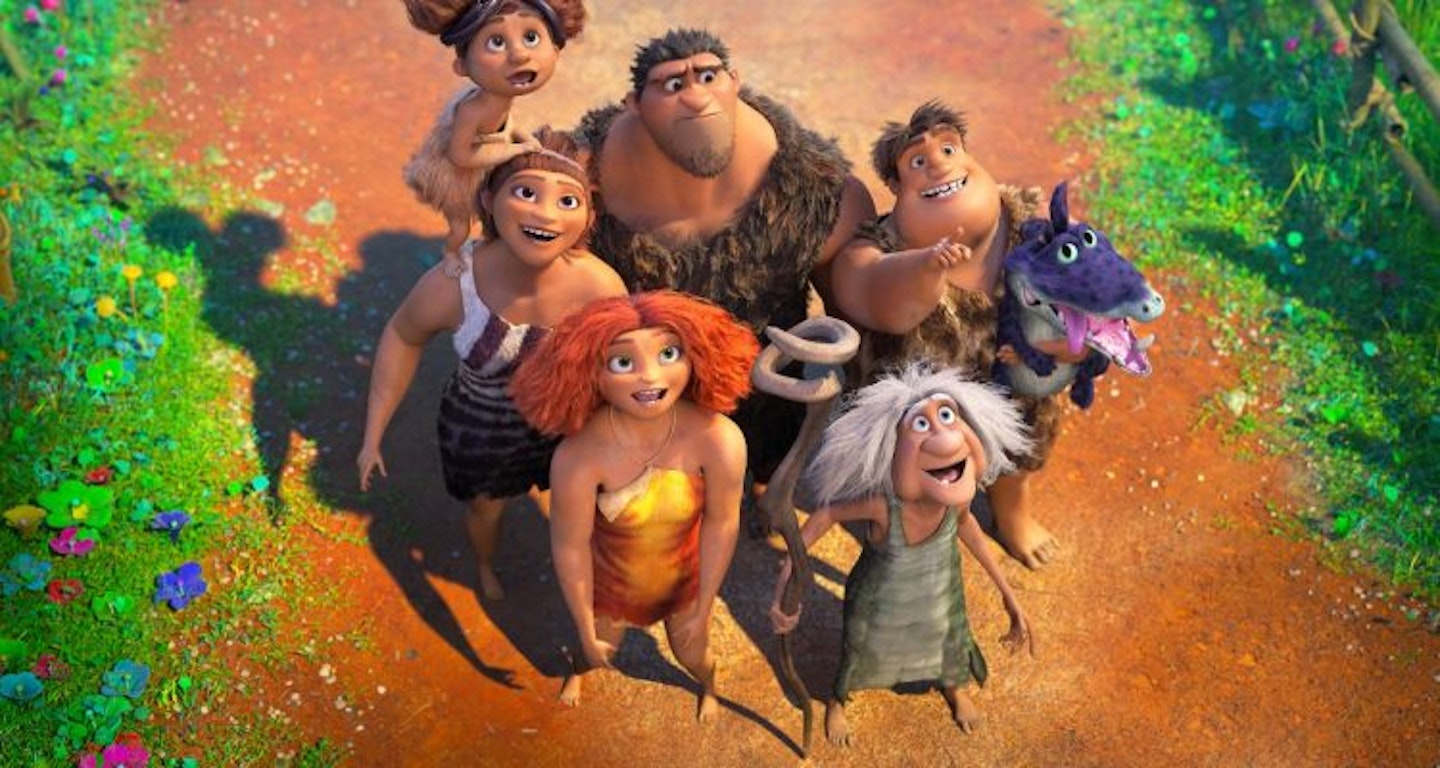 The Croods 2: A New Age
OUT: July 16
Much-belated (in terms of the time between the 2013 film and this, and the gap between the US and UK release) DreamWorks animated sequel. This time the modern stone-age family find themselves in need of a new home, and temporary house guests of the tree-dwelling Bettermans. Inter-family shenanigans ensue before forces are joined to face an external threat. The voice cast includes Nicolas Cage, Emma Stone, Ryan Reynolds, Catherine Keener, Cloris Leachman, Clark Duke, Leslie Mann, Peter Dinklage and Kelly Marie Tran.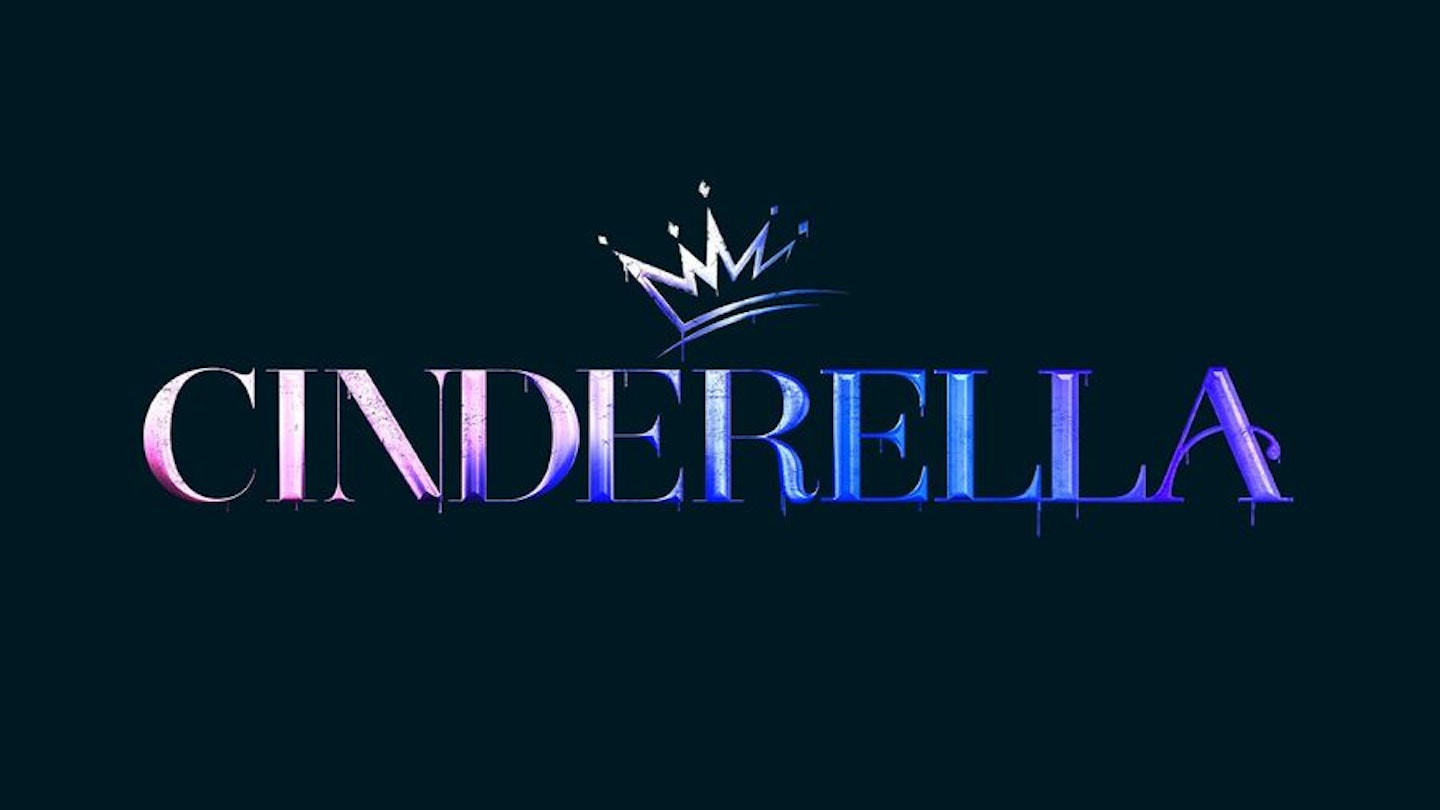 Cinderella
OUT: July 16
With Disney's hugely successful Kenneth Branagh-directed version still a relatively recent memory, this is Sony's own live-action take on the slipper-y fairytale. James Corden is the driving force behind this modern musical update, with producing and story credits, and a role in front of the camera as a footman. Camila Cabello is Cinders. Minnie Driver is the queen and Kay Cannon (Blockers) is the screenwriter and director.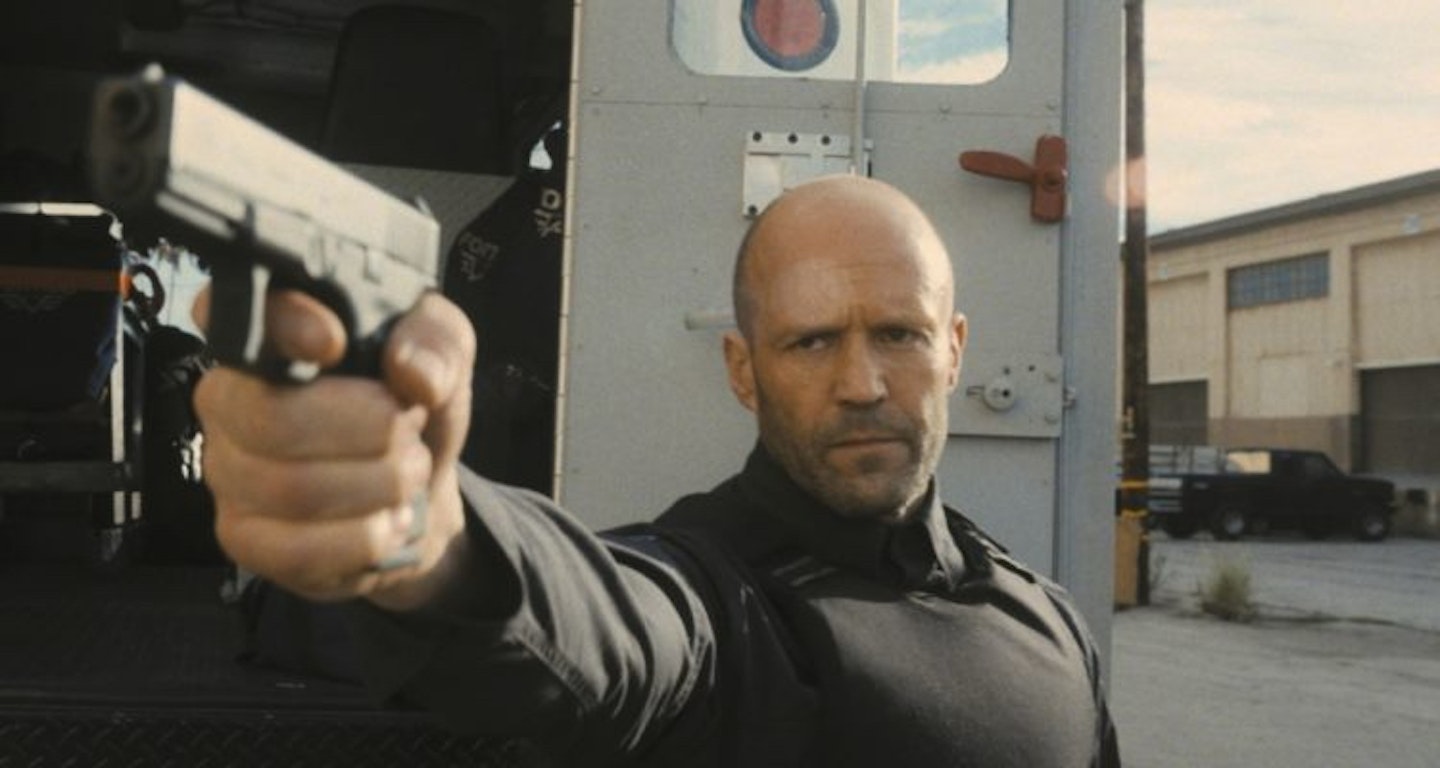 Wrath Of Man
OUT: July 23
Guy Ritchie re-teams with Jason Statham for this crime thriller. The Stath is "H", who takes a job working security for a cash truck company in Los Angeles. But the coldly violent guard has a hidden agenda, and he'll have no mercy for those who try to cross him. Josh Hartnett, Jeffrey Donovan, Scott Eastwood and Niamh Algar co-star.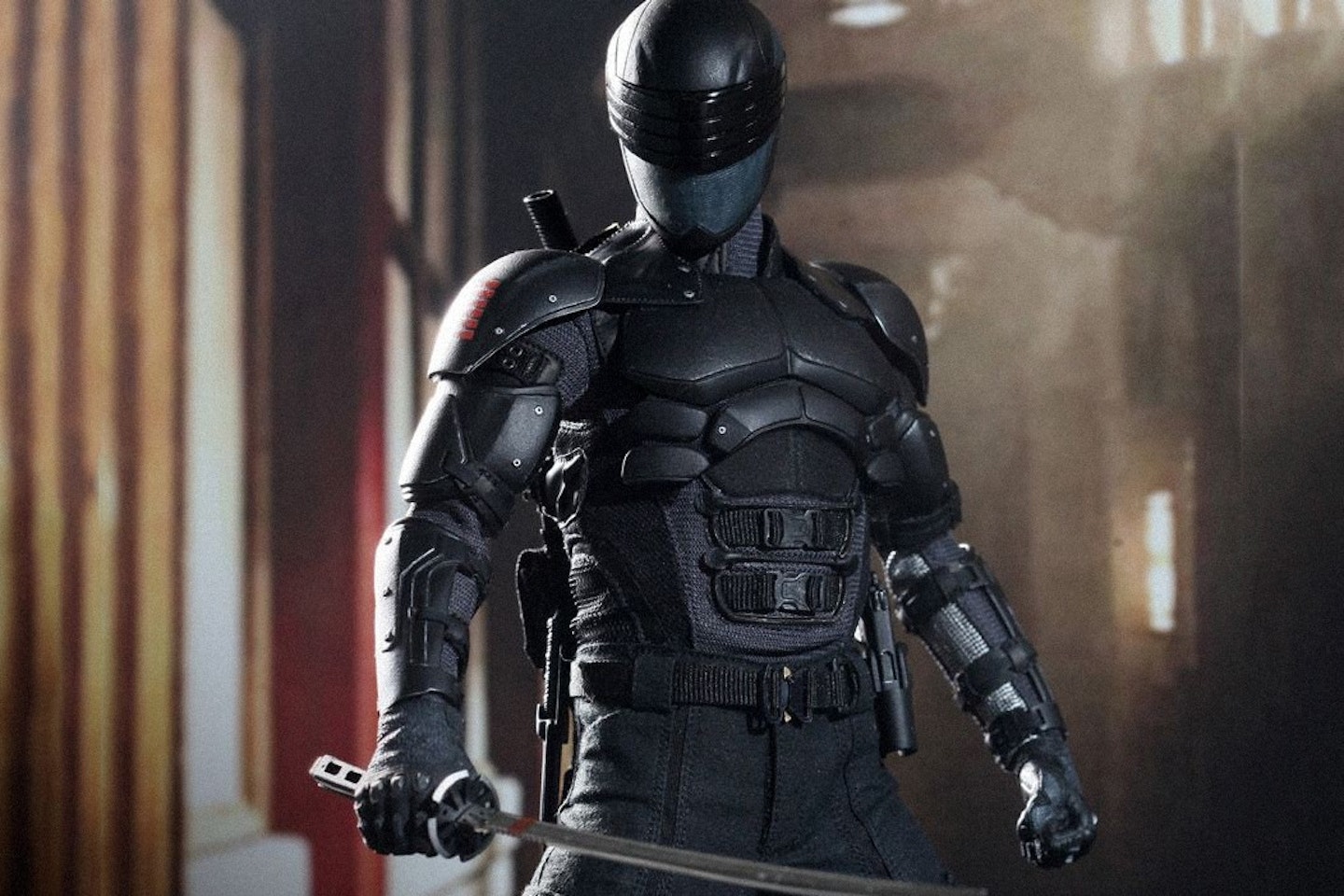 Snake Eyes: GI Joe Origins
OUT: July 23
Eight years after G.I. Joe: Retaliation comes an origin story with Henry Golding as the crucial G.I. Joe Team member Snake Eyes, taking over from Ray Park with a new iteration for the prequel.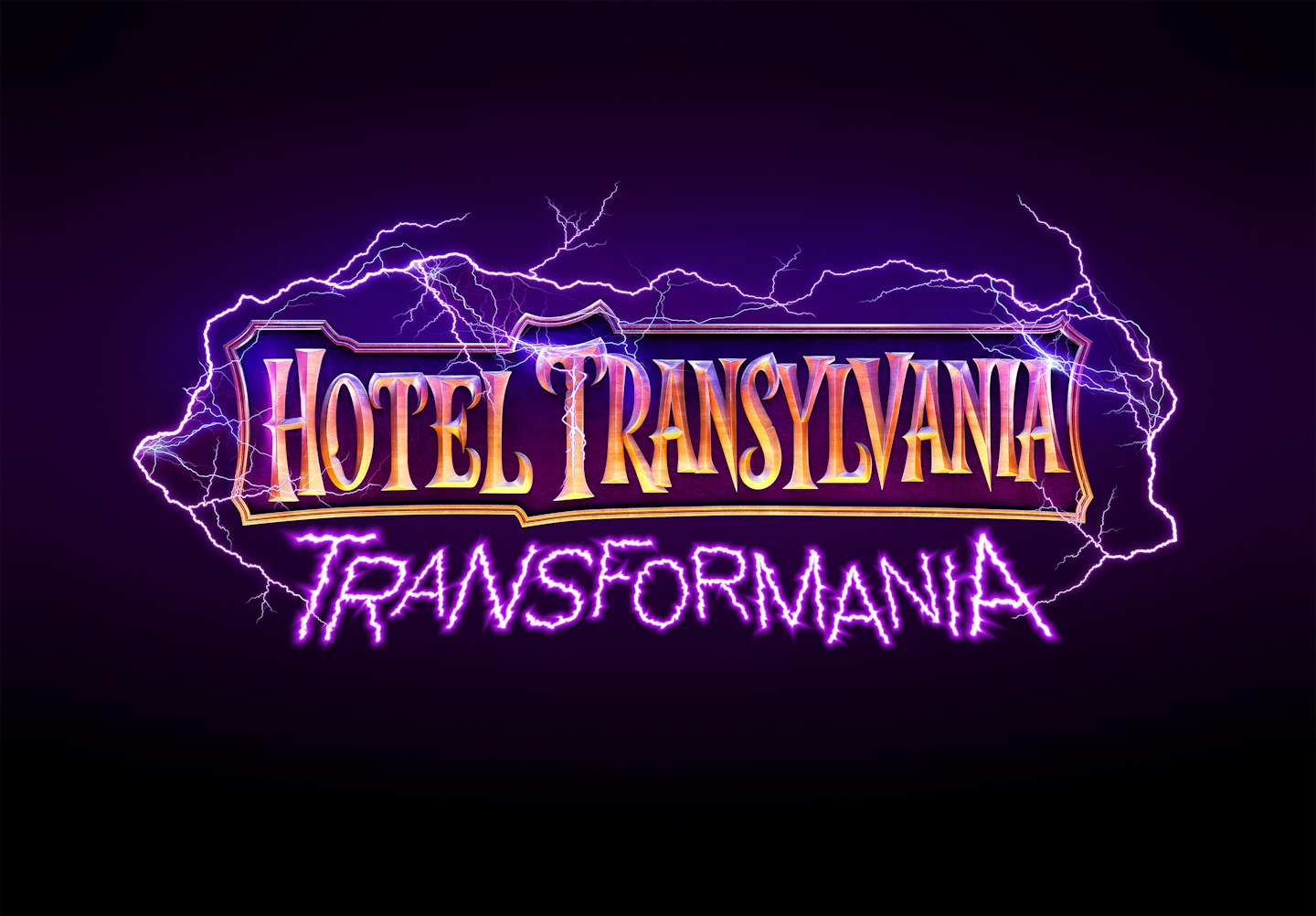 Hotel Transylvania: Transformania
OUT: July 23
The latest entry in Sony's popular animated franchise finds director Genndy Tartakovsky stepping back to write the script, ceding the director's chair to Derek Drymon and Jennifer Kluska. Exactly what Adam Sandler's Dracula and the rest of the "Drac Pack" will be up to is still shrouded in fog and mystery, but expect lots of gags and family lessons.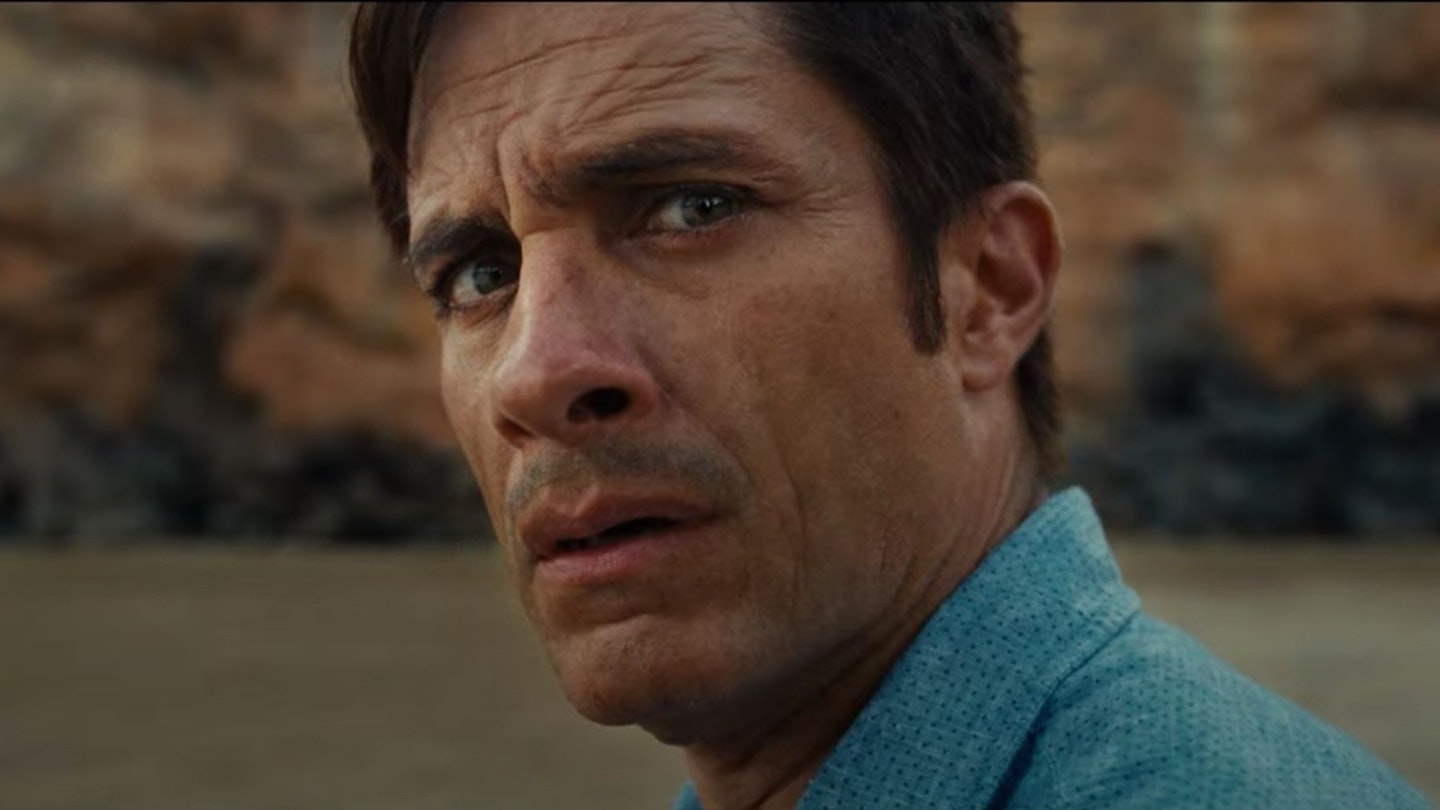 Old
OUT: July 30
M Night Shyamalan's new thriller had, naturally, been kept fairly quiet, at least until the arrival of the teaser earlier this year. The story concerns a family on a tropical holiday who discover that the secluded beach they're relaxing on a few hours is somehow causing them to age rapidly … reducing their entire lives into a single day. Old's cast is led by Gael García Bernal, alongside Vicky Krieps, Ken Leung, Nikki Amuka-Bird, Abbey Lee, Alex Wolff and Thomasin McKenzie.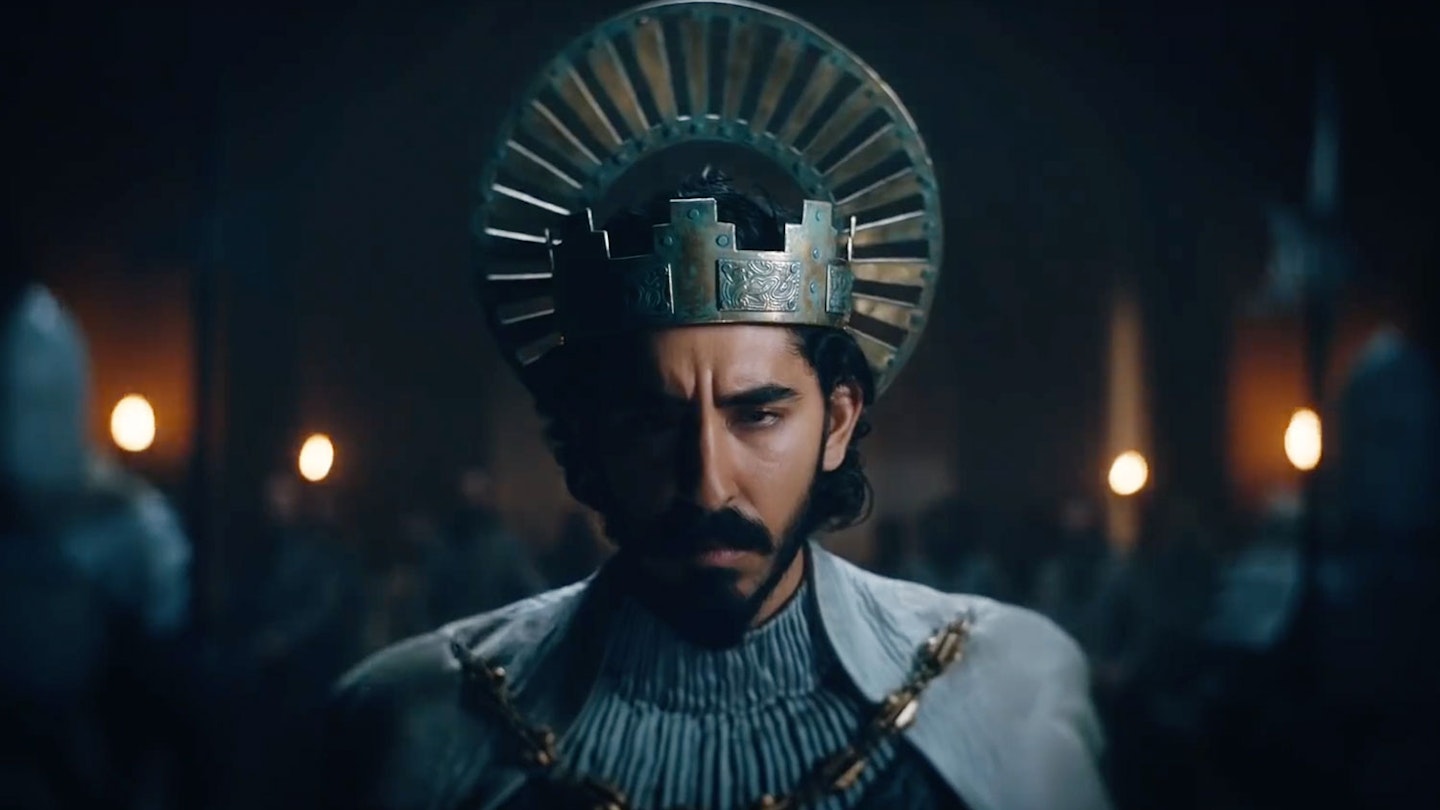 The Green Knight
OUT: July 30
A Ghost Story director David Lowery heads back in time for his latest. The Green Knight tells the story of Sir Gawain (Dev Patel), King Arthur's reckless and headstrong nephew, who embarks on a daring quest to confront the eponymous Green Knight: a gigantic emerald-skinned stranger and tester of men. Gawain contends with ghosts, giants, thieves, and schemers in what becomes a deeper journey to define his character and prove his worth in the eyes of his family and the kingdom by facing the ultimate challenger.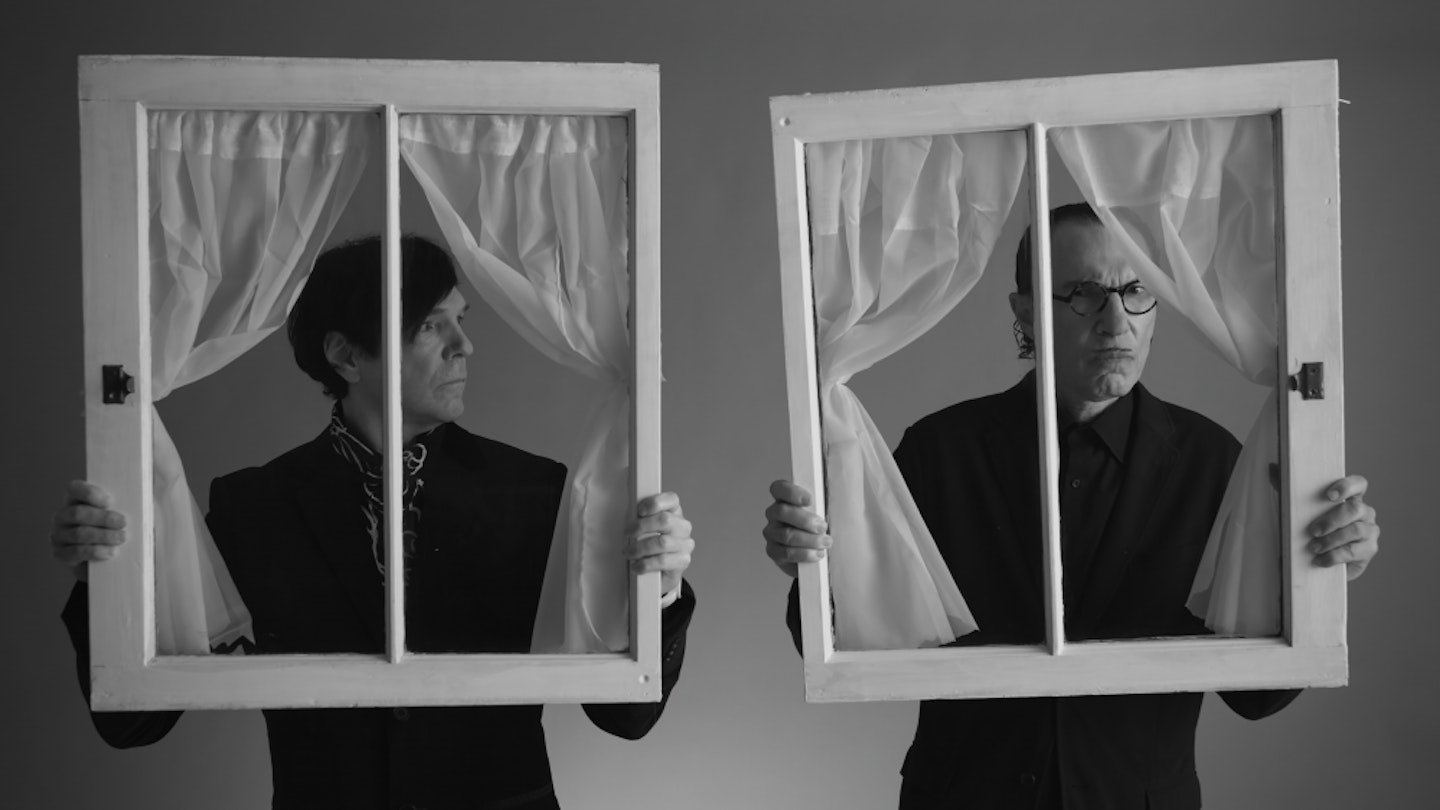 The Sparks Brothers
OUT: July 30
Edgar Wright has two films out this year and the first is this documentary about Ron and Russell Mael, the brothers who make up cult pop and rock duo Sparks. Wright, a longtime fan of the band, chronicles their story. Growing up in the '60s, the Los Angeles-based siblings got by on a heavy diet of popcorn matinees and pop music until the spotlight of school talent shows illuminated their way on a musical journey as the Sparks and spawned 25 studio albums.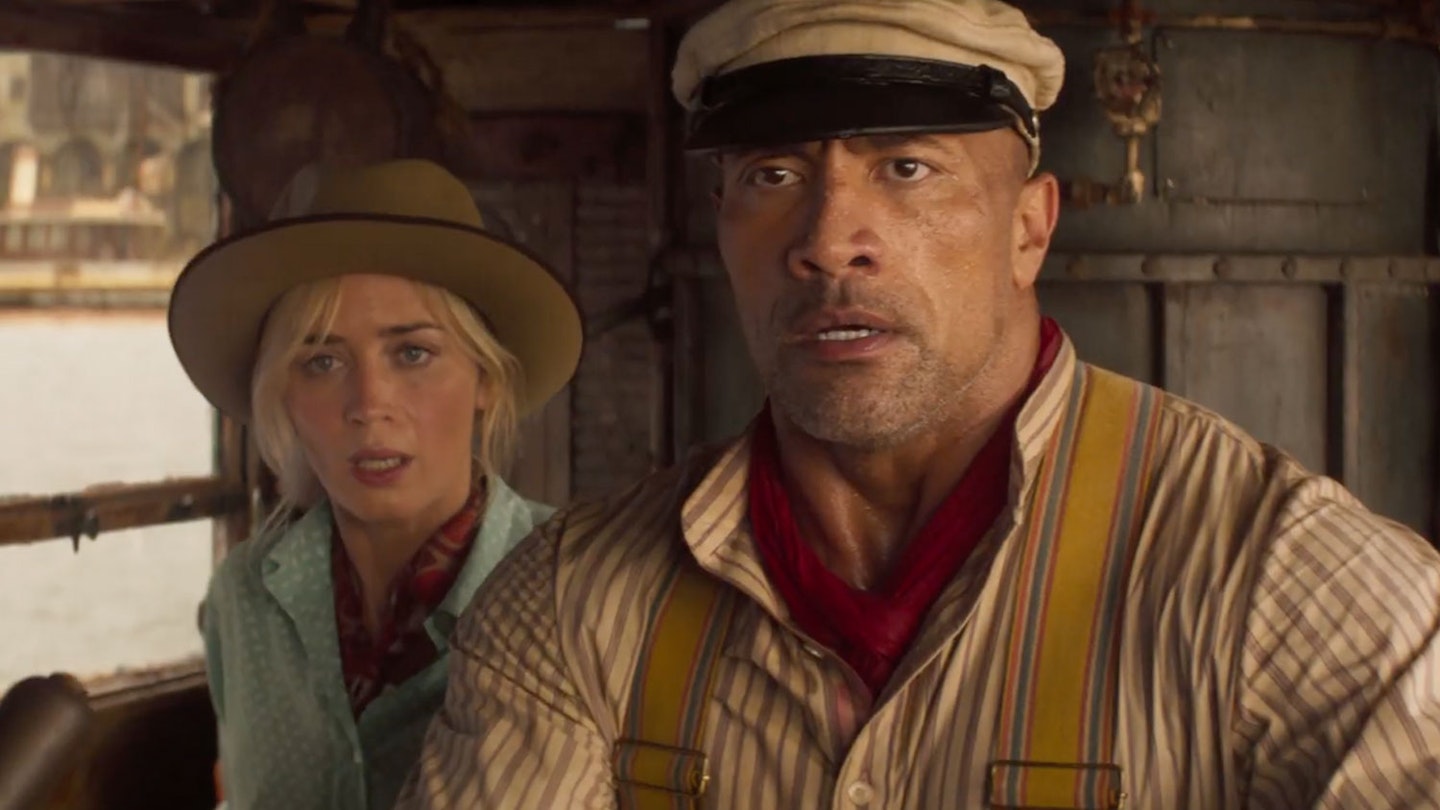 Jungle Cruise
OUT: July 30
Delayed like so many other big movies, this latest theme park adaptation/adventure comedy sees Emily Blunt's researcher Dr. Lily Houghton travelling from London to the Amazon jungle and enlisting skipper Frank Wolff's (Dwayne Johnson) questionable services to guide her downriver on La Quila—his ramshackle-but-charming boat. Lily is determined to uncover an ancient tree with unparalleled healing abilities—possessing the power to change the future of medicine. It'll likely show up in the dictionary next to the definition of "romp", but can it do Pirates Of The Caribbean business?
August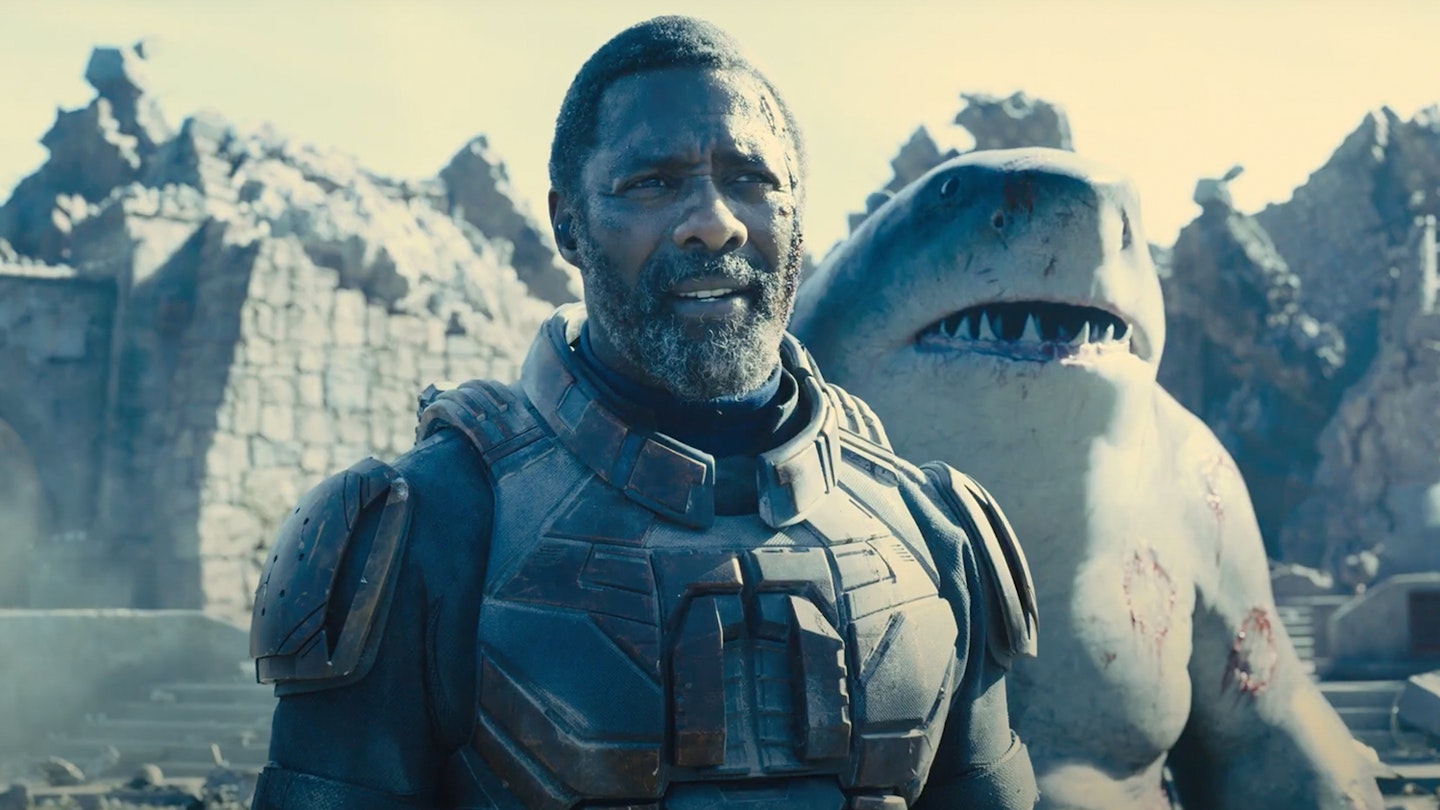 The Suicide Squad
Out: August 6
The definite article, you might say. Guardians Of The Galaxy director James Gunn ducks out to DC with this rebootquel. Margot Robbie, Joel Kinnaman, Viola Davis and Jai Courtney return from the original, with newbies this time including Nathan Fillion, Idris Elba, Peter Capaldi, Taika Waititi and Michael Rooker.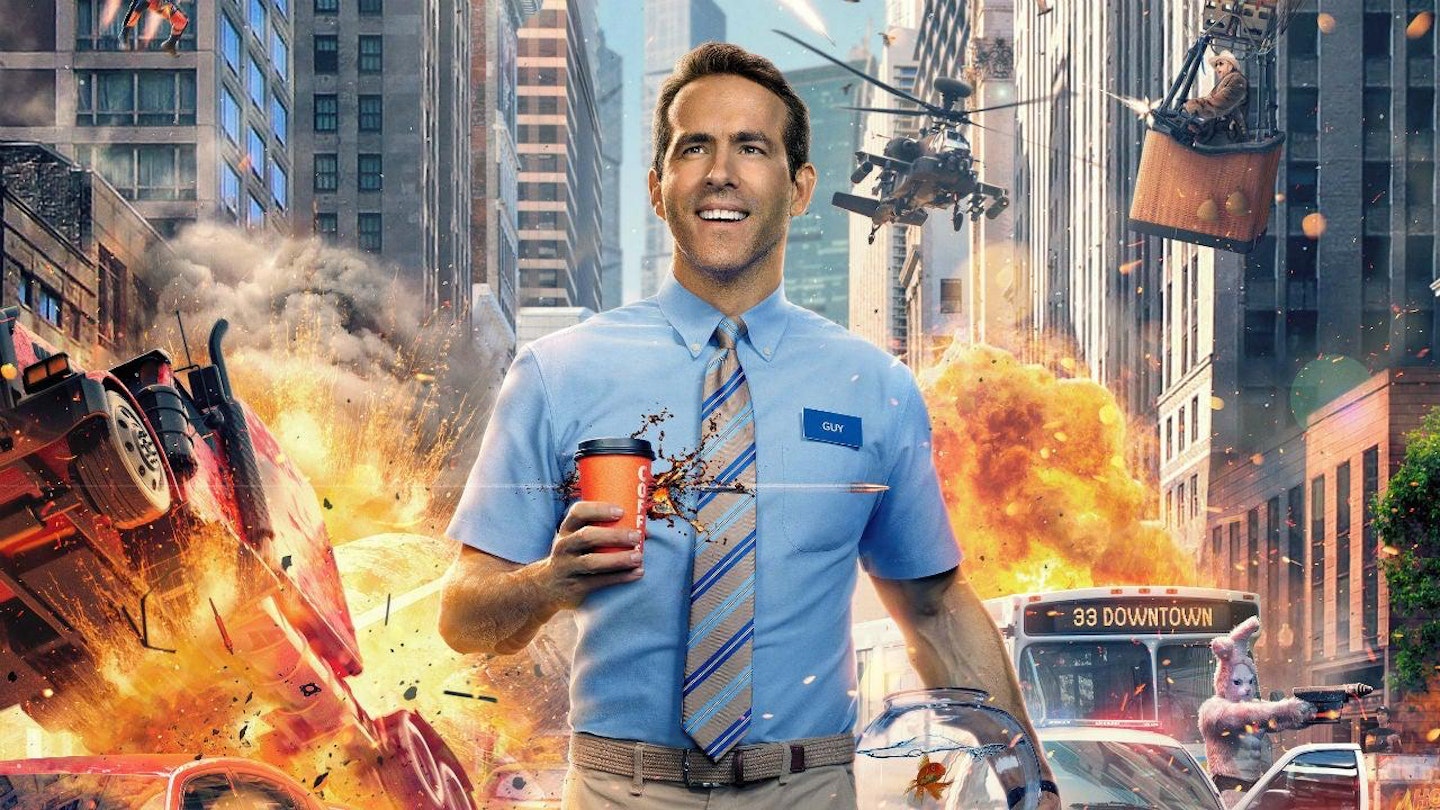 Free Guy
OUT: August 13
Shawn Levy, no stranger to the high-concept narrative, tells the unconventional story of a lonely bank teller (Ryan Reynolds) who discovers he's actually a background character in the brutal GTA-style open-world video game Free City. Oh, and he's the only one capable of saving everyone around him, despite having not much idea of how to survive himself. Also starring Jodie Comer, Joe Keery, and Taika Waititi.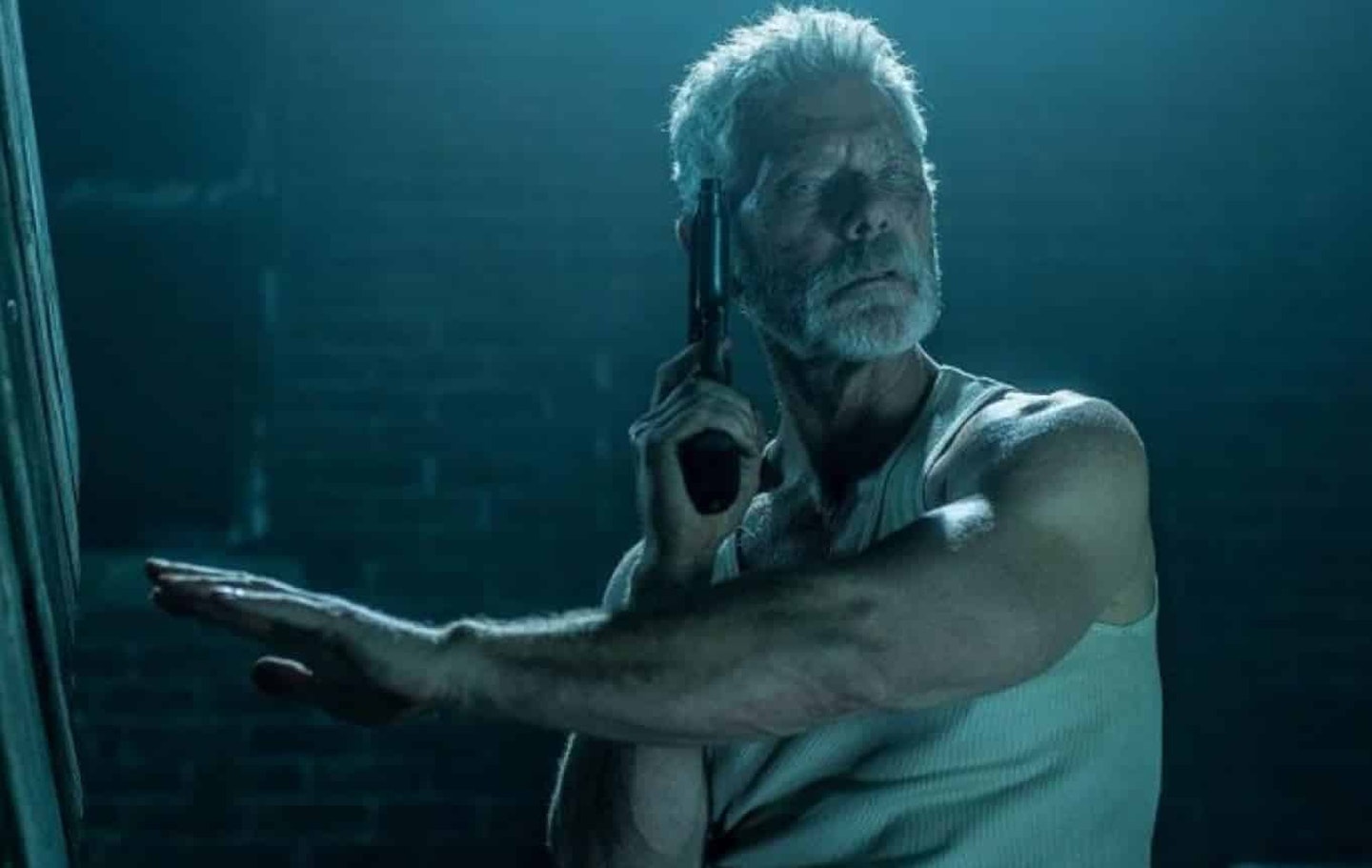 Don't Breathe 2
OUT: August 13
Stephen Lang returns as the anonymous Blind Man in this surprise sequel. We pick him up living a quiet life in an isolated cabin with an orphan girl he saved from a house fire. But their peace is shattered when a group of criminals kidnap the girl, forcing Lang to leave his safe haven to save her. Sam Raimi and original director Fede Alvarez are both still involved, as producer and screenwriter respectively.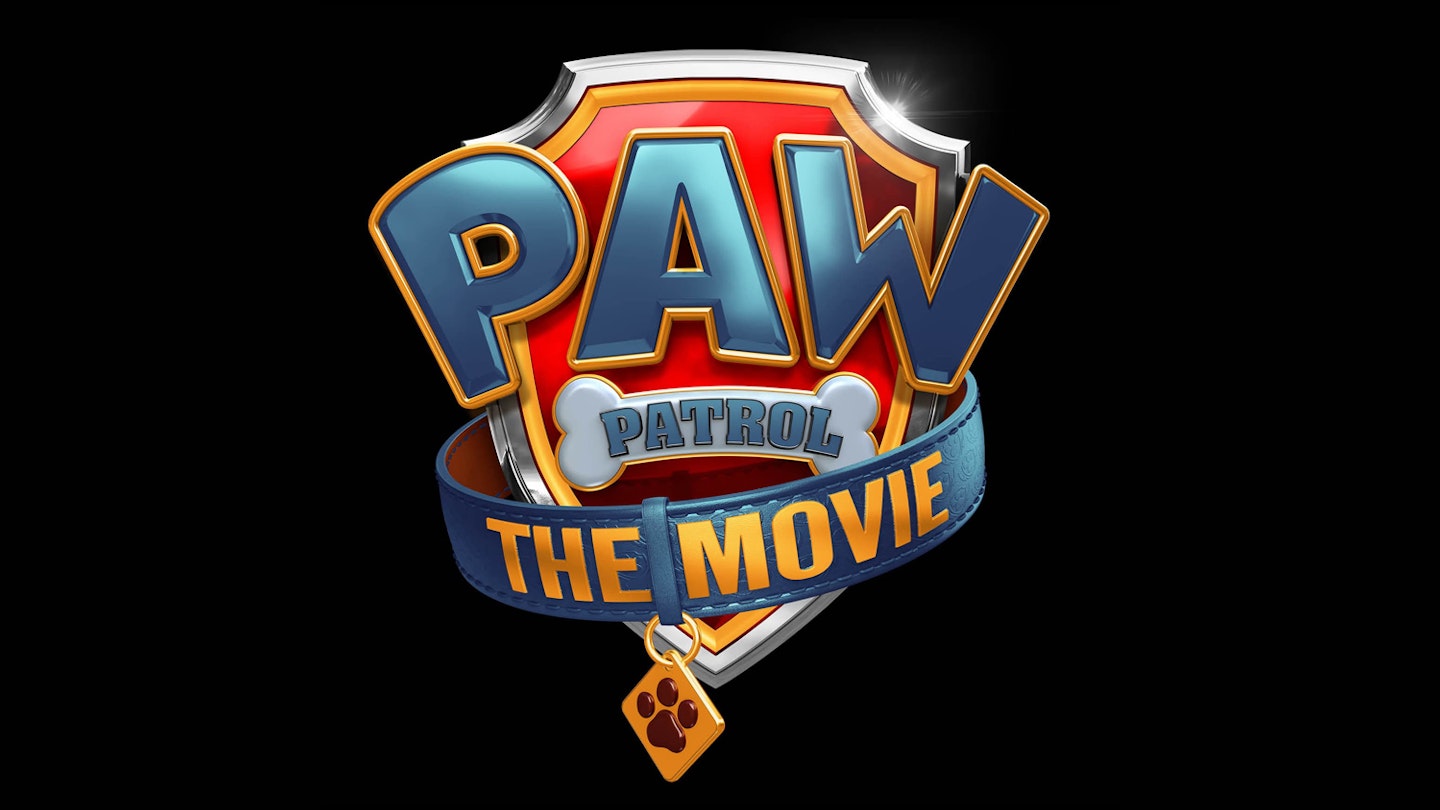 Paw Patrol: The Movie
OUT: August 20
CG animation spinning off from the kids' TV series about a young boy's adventures with a team of search-and-rescue dogs. Our heroes are called to Adventure City to stop Mayor Humdinger from turning the bustling metropolis into a state of chaos.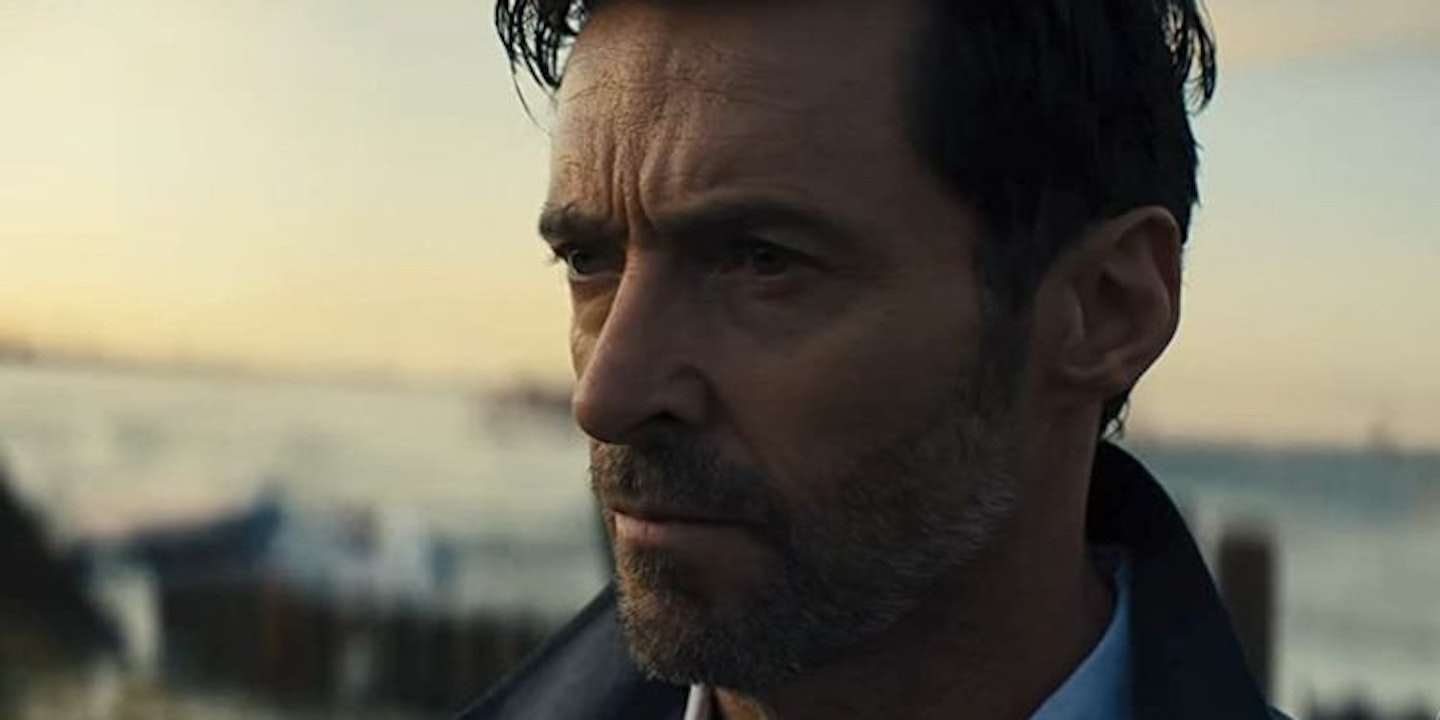 Reminiscence
OUT: August 20
The sci-fi feature debut from Westworld showrunner Lisa Joy, set in a future where the oceans have risen and much of the population of Miami has switched to a nocturnal schedule. Hugh Jackman's investigator Nick Bannister uses technology to dig into people's memories in order to help them with problems. When he meets and immediately loses a mysterious woman (Jackman's Greatest Showman co-star Rebecca Ferguson), he has to unpack her past to find her.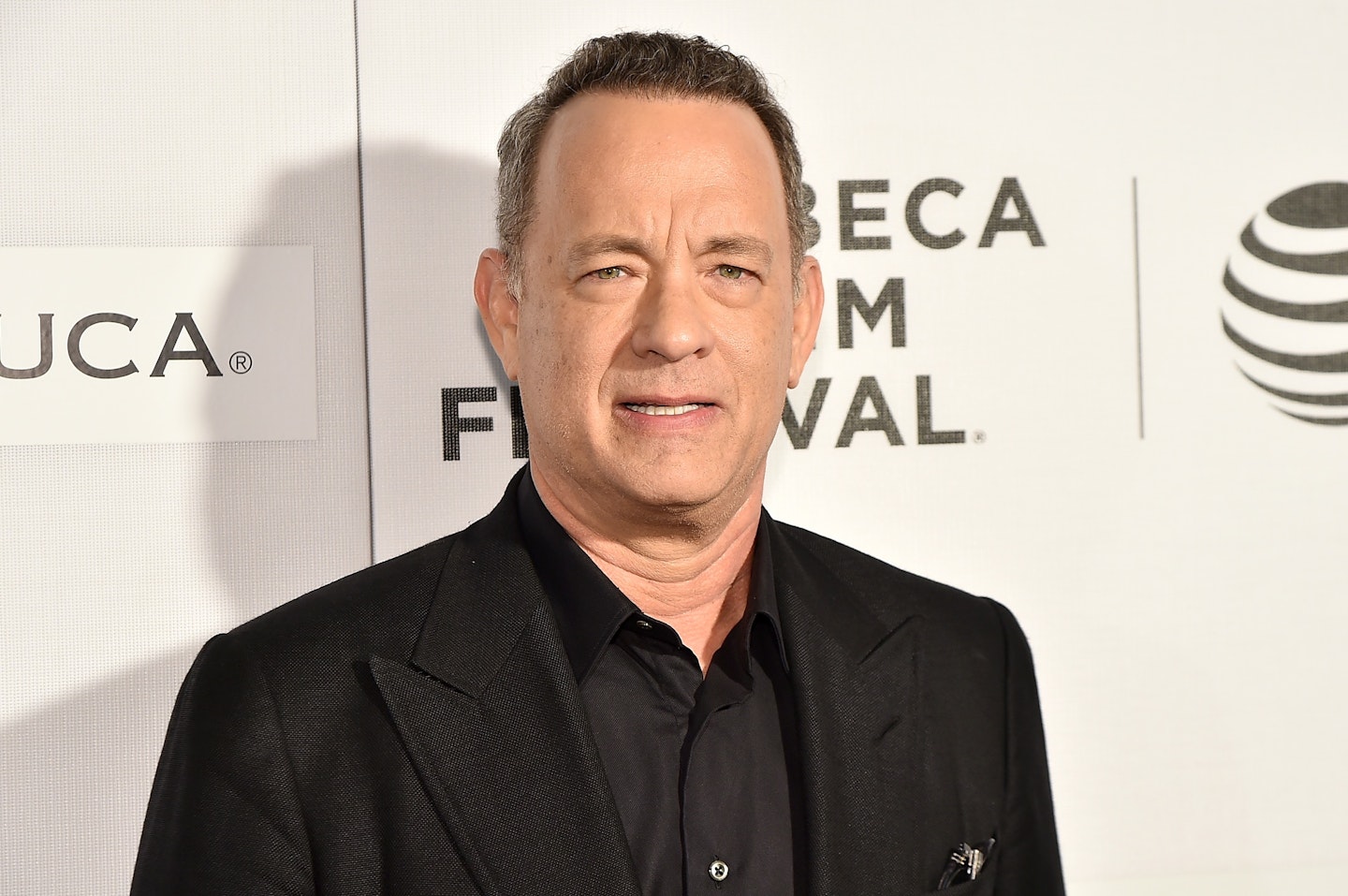 BIOS
OUT: August 20
Miguel Sapochnik's sci-fi tale stars Tom Hanks as Finch, a robotics engineer and one of the few survivors of a cataclysmic solar event that has left the world a wasteland. Finch has been living in an underground bunker for a decade with his dog, Goodyear. However, he's also terminally ill. With time running out, he creates a robot (Caleb Landry Jones) to watch over Goodyear when he no longer can. As the trio embark on a perilous journey into a desolate American West, Finch strives to show his creation, who names himself Jeff, the joy and wonder of what it means to be alive and to teach him to become human enough to take care of Goodyear. And Goodyear himself must learn to accept and trust his new master... Cute dogs and robots? Surely a winner!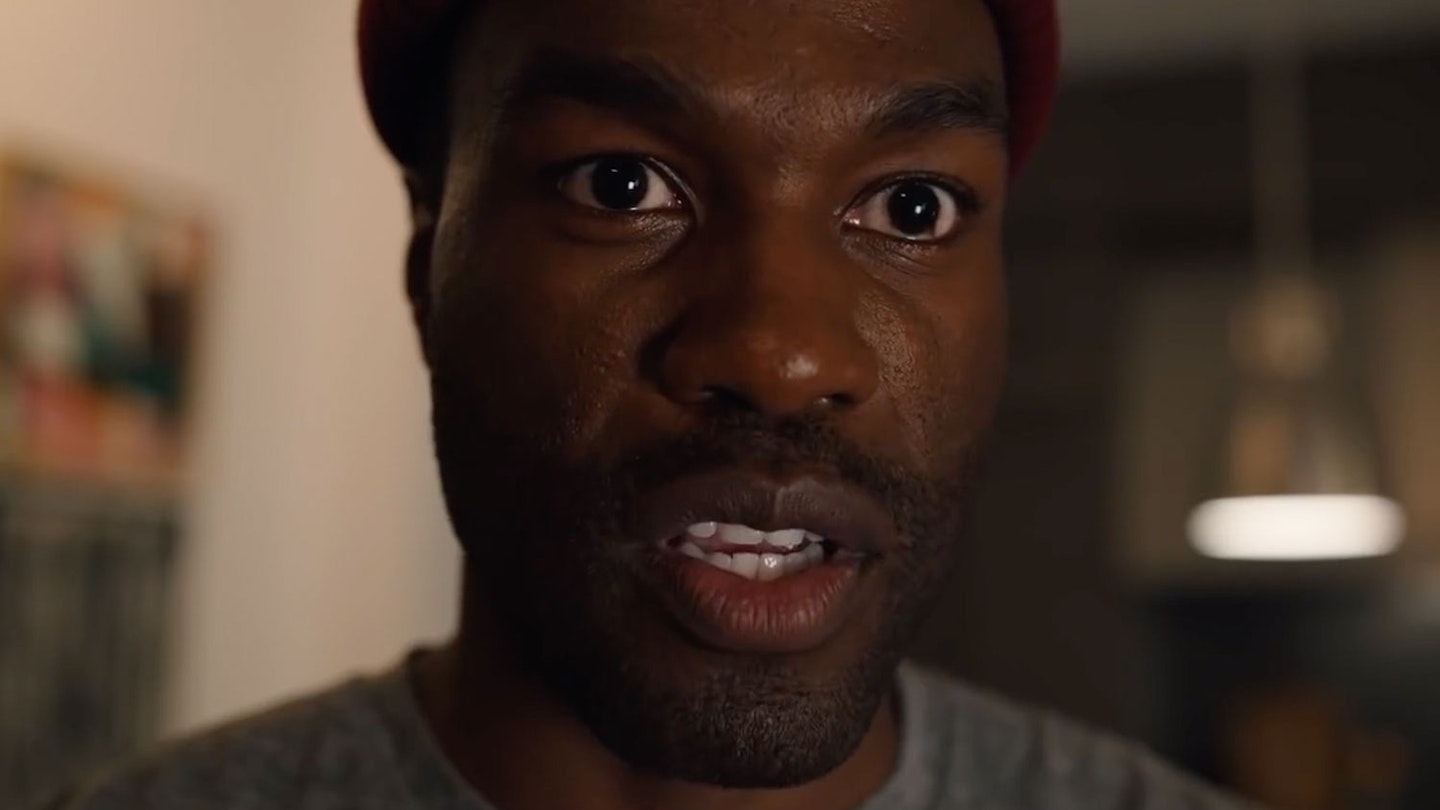 Candyman
OUT: August 27
Little Woods director Nia DaCosta is behind the camera in this "spiritual sequel" to the '90s horror classic, with Jordan Peele as writer-producer. This ignores the ropey sequels and takes us back to the – now much gentrified – Chicago neighbourhoods, where the Candyman legend began.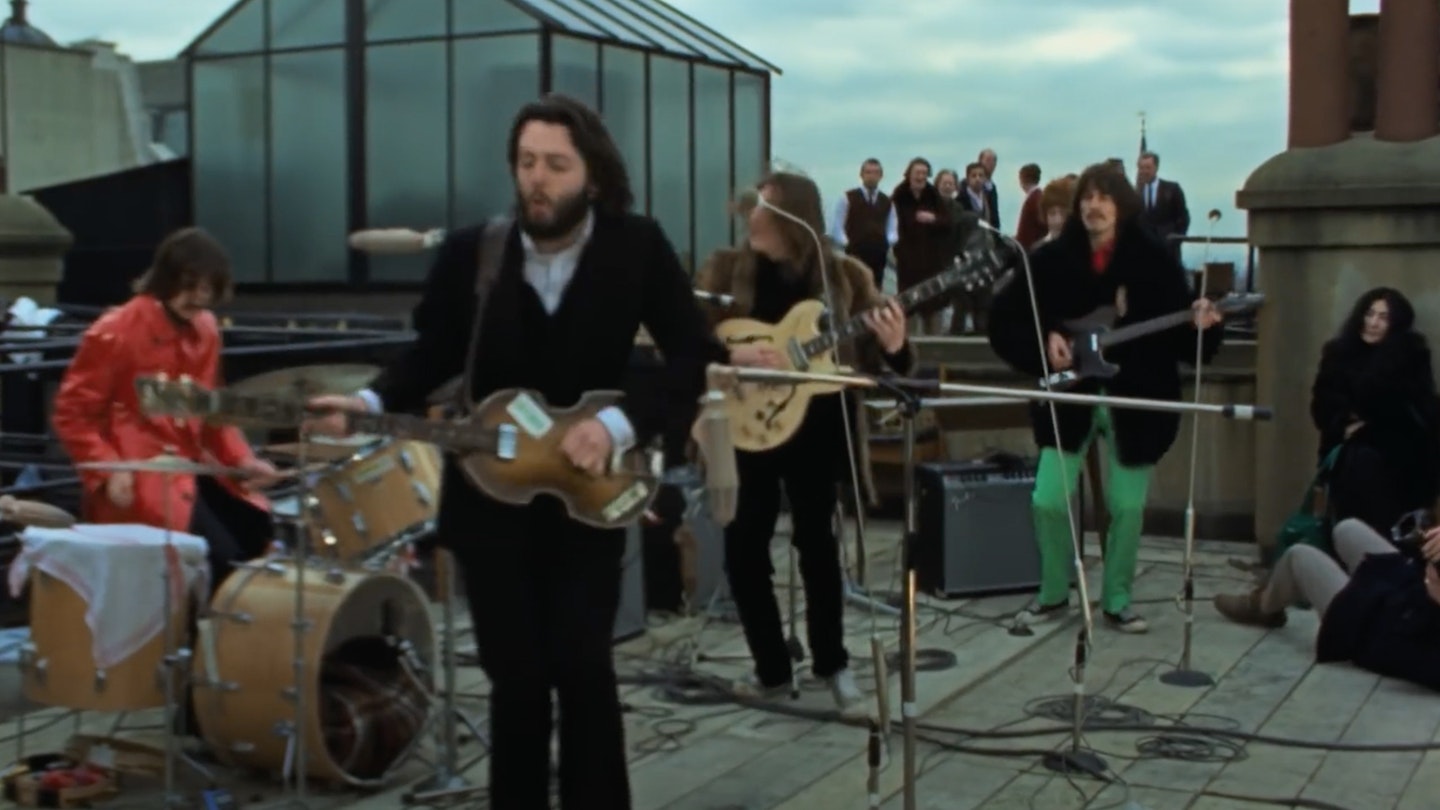 The Beatles: Get Back
OUT: August 27
Sticking with documentary following the success of They Shall Not Grow Old, Peter Jackson turns his attention to the final days of The Beatles. Get Back features never-before-seen footage of the band shot in 1969, with added material from their final live performance on top of the London Apple Corps offices. Ringo says it's a much truer portrait of the end of the Beatles than 1970's Let It Be.
September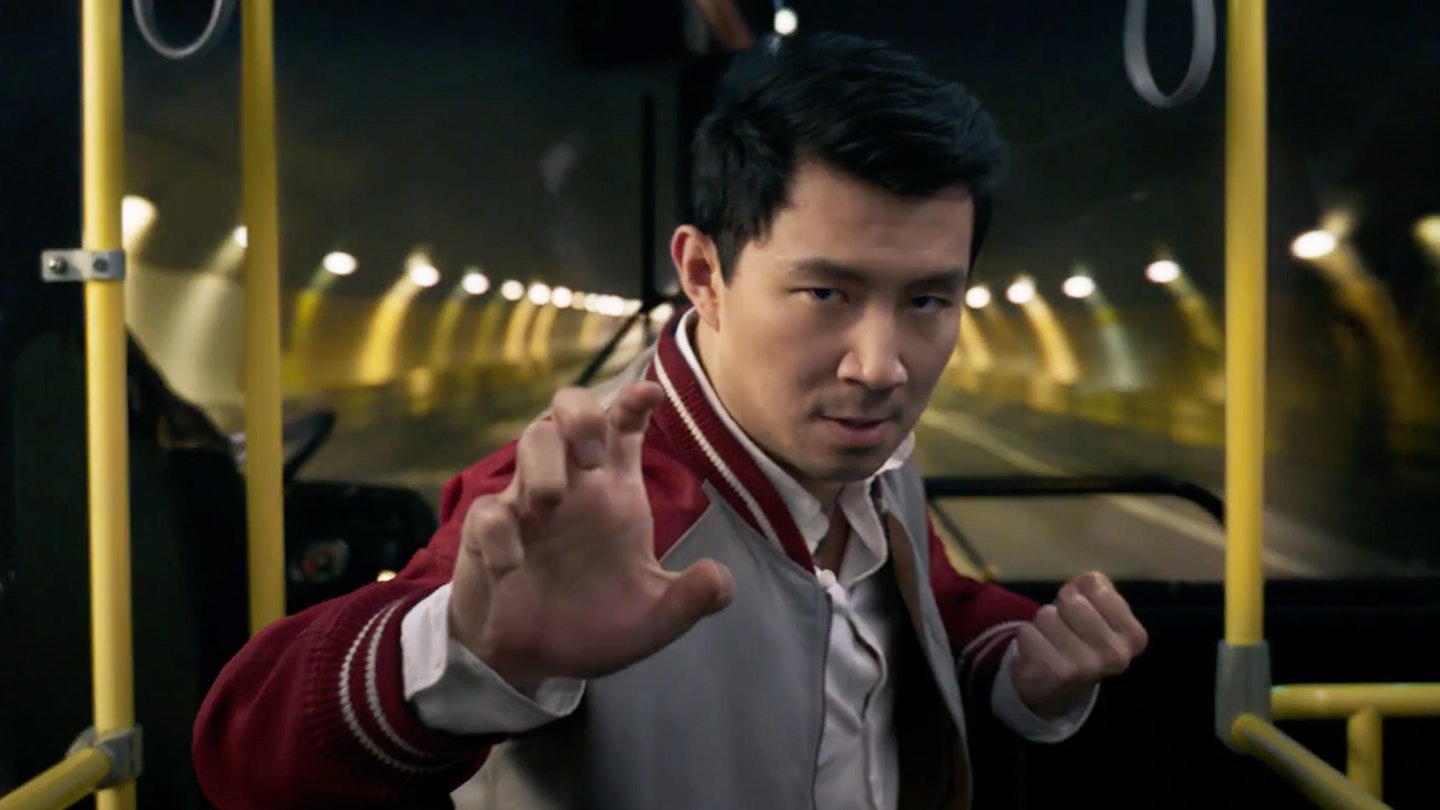 Shang-Chi And The Legend Of The Ten Rings
OUT: September 3
The MCU's next phase continues, introducing an updated take on the superheroic 1970s kung fu warrior. Simu Liu plays the hero drawn into the sinister Ten Rings organisation and forced to confront the past he hoped he'd left behind. Tony Leung plays the official version of The Mandarin, but with its own, non-Trevor Slattery twist – Awkwafina and Michelle Yeoh also star, and Just Mercy's Destin Daniel Cretton directs.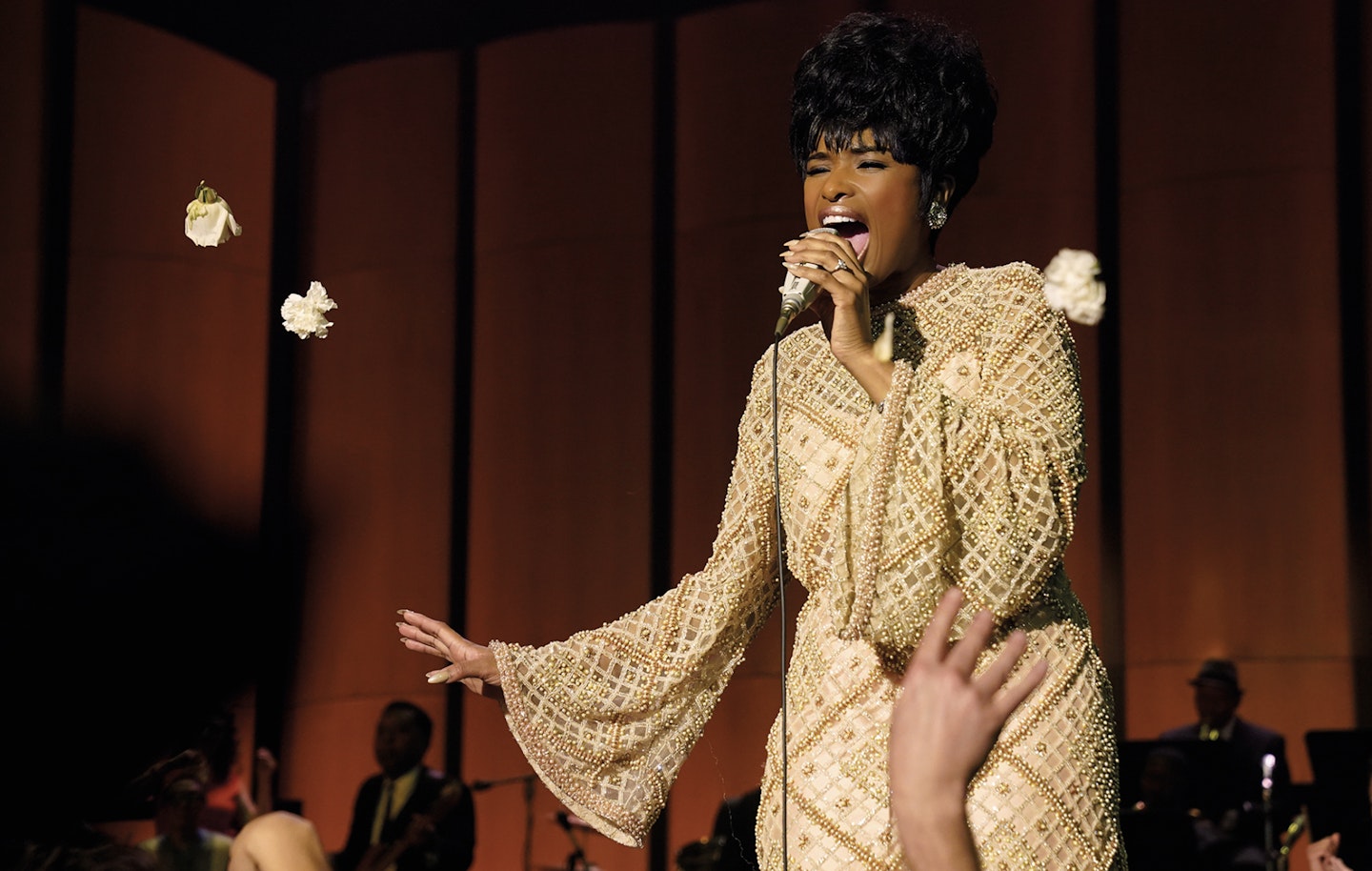 Respect
Out: September 10
Legendary R&B singer Aretha Franklin's story comes to the screen, with Jennifer Hudson (herself a musical force, and chosen by Franklin to portray her), given the biopic treatment by Liesl Tommy. Long in development, this one also stars Forest Whitaker, Marlon Wayans and Audra McDonald.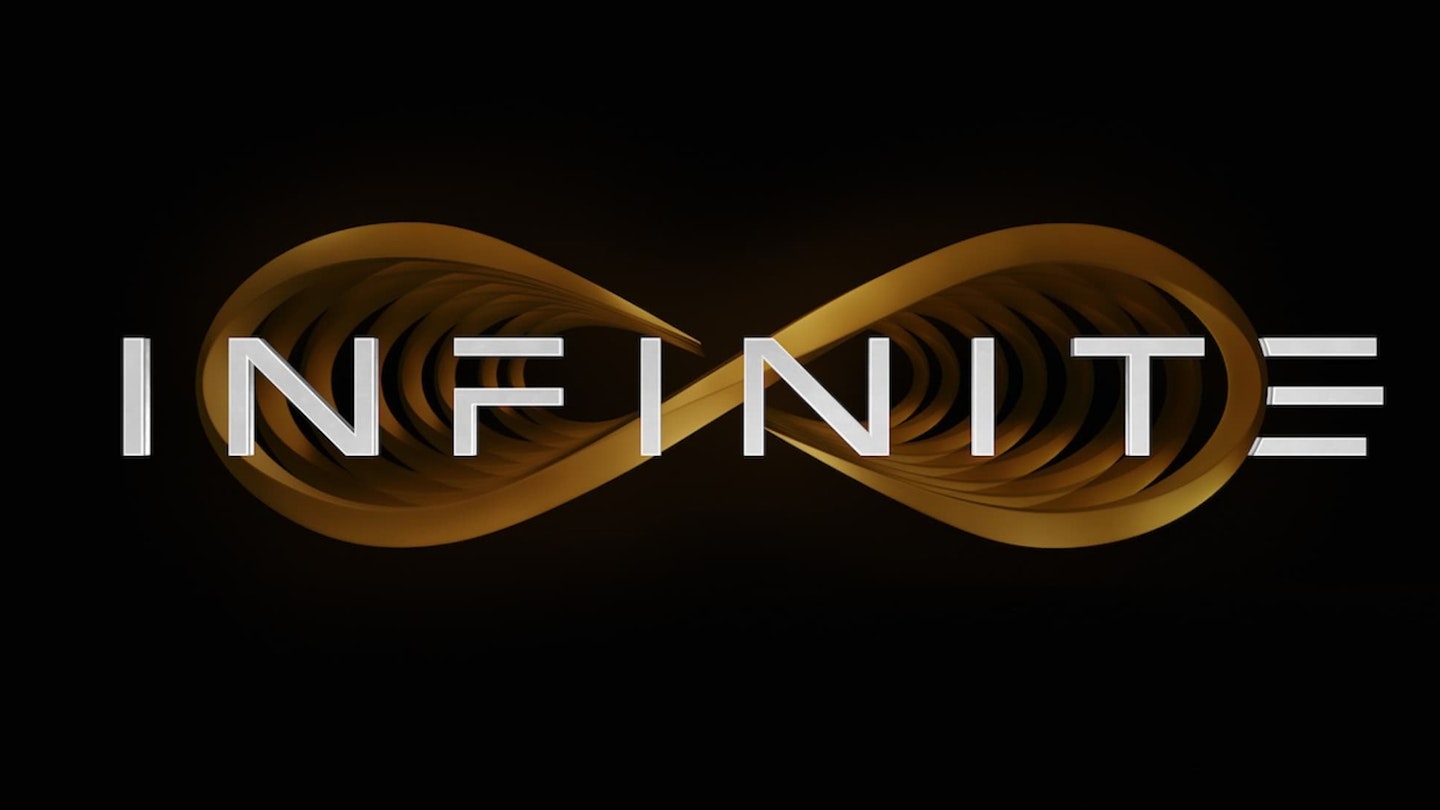 Infinite
Out: September 10
Based on D. Eric Maikranz's novel The Reincarnationist Papers, Antoine Fuqua directs an introspective look at forgotten facts that live on. Marky Mark Wahlbreg is a man haunted by unfamiliar memories, who stumbles upon centuries-old secret society The Cognomina. Its members possess total recall of their past lives, and have been agents of change throughout history.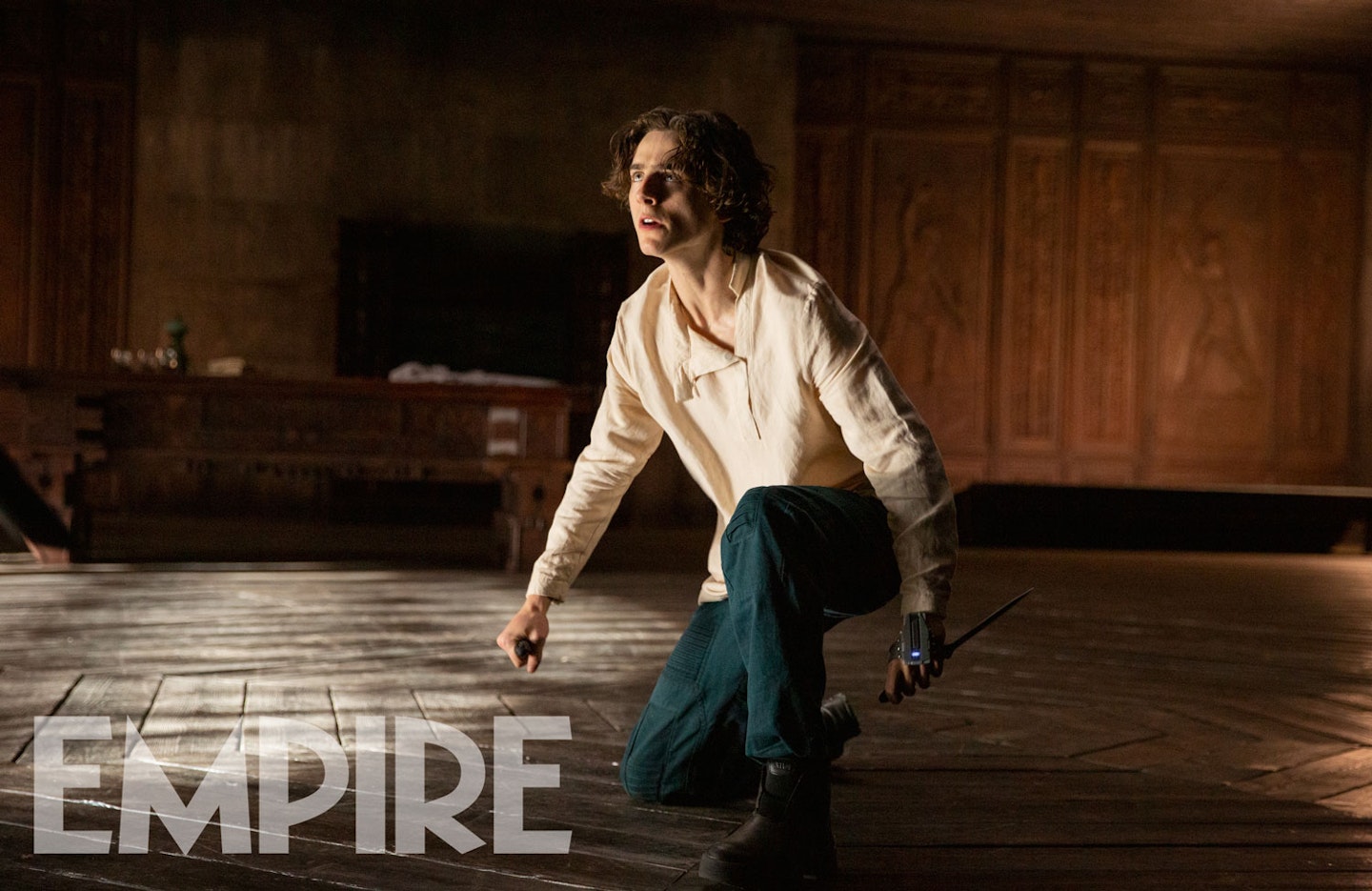 Dune
OUT: September 17
For his third sci-fi in succession following Arrival and Blade Runner 2049, Villeneuve takes on the apparently impossible: Frank Herbert's '60s space opera behemoth Dune. The results promise to be extraordinary. And the fact that this is actually only adapting half of Herbert's first Dune novel means the sprawling narrative will have room to breathe.
Venom: Let There Be Carnage
Out: September 24
The Spider-Man spin-off space symbiote's original 2018 outing arrived to critical derision and a billion dollars at the box office – so all bets are off this time. Tom Hardy is back as beleaguered journalist Eddie Brock, with Woody Harrelson reprising his role (from the post-credits sequence) of serial killer Cletus Kasady, who ends up becoming similarly powered supervillain Carnage. Andy Serkis is in the director's chair this time.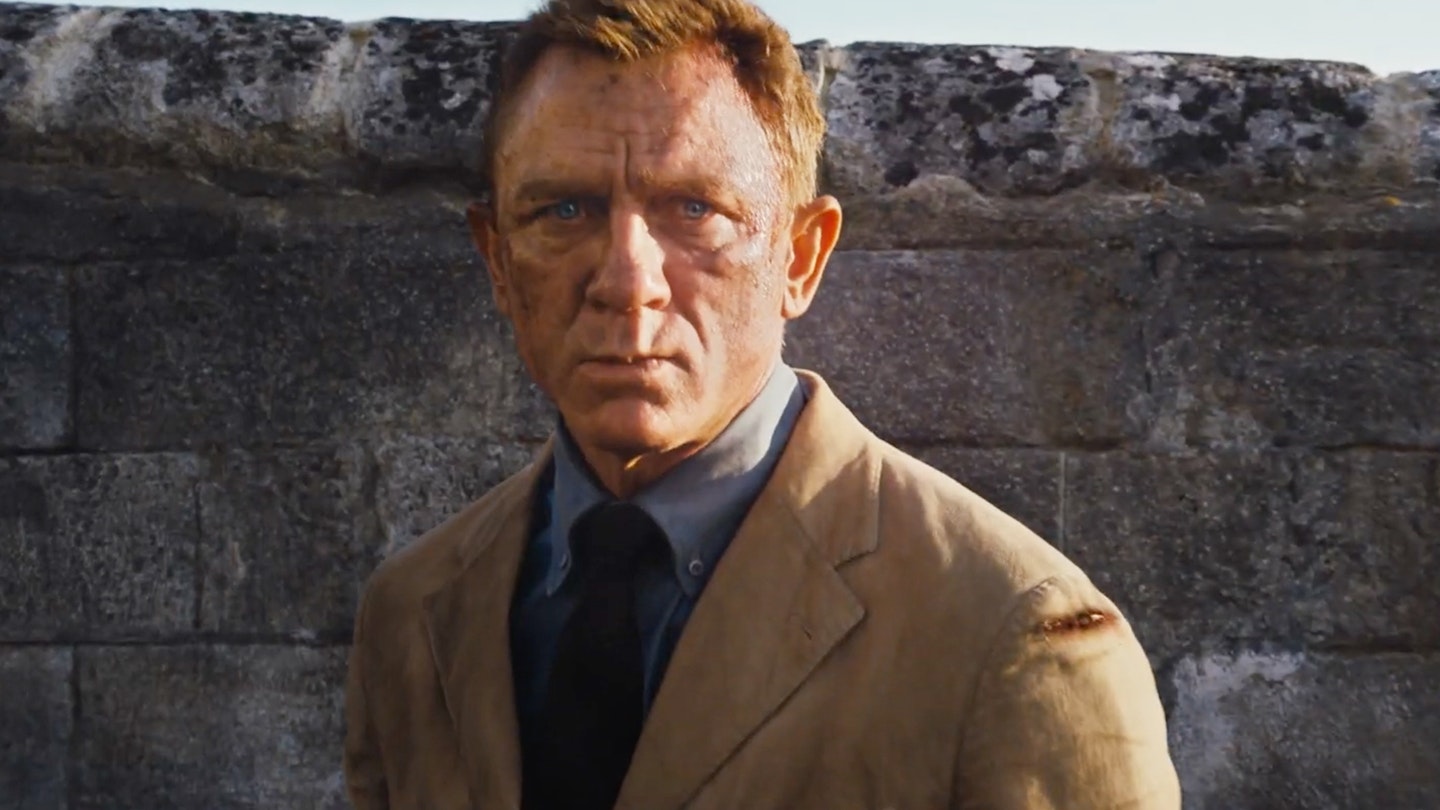 No Time To Die
OUT: September 30
Bond 25 finally - finally! – arrives with True Detective director Cary Joji Fukunaga calling the shots. Daniel Craig's swan-song in the role finds Bond retired from active service, but persuaded into one last mission when CIA buddy Felix Leiter (Jeffrey Wright) asks for a favour. Rami Malek is the villain, but we'll also see Christoph Waltz back as Ernst Blofeld.
October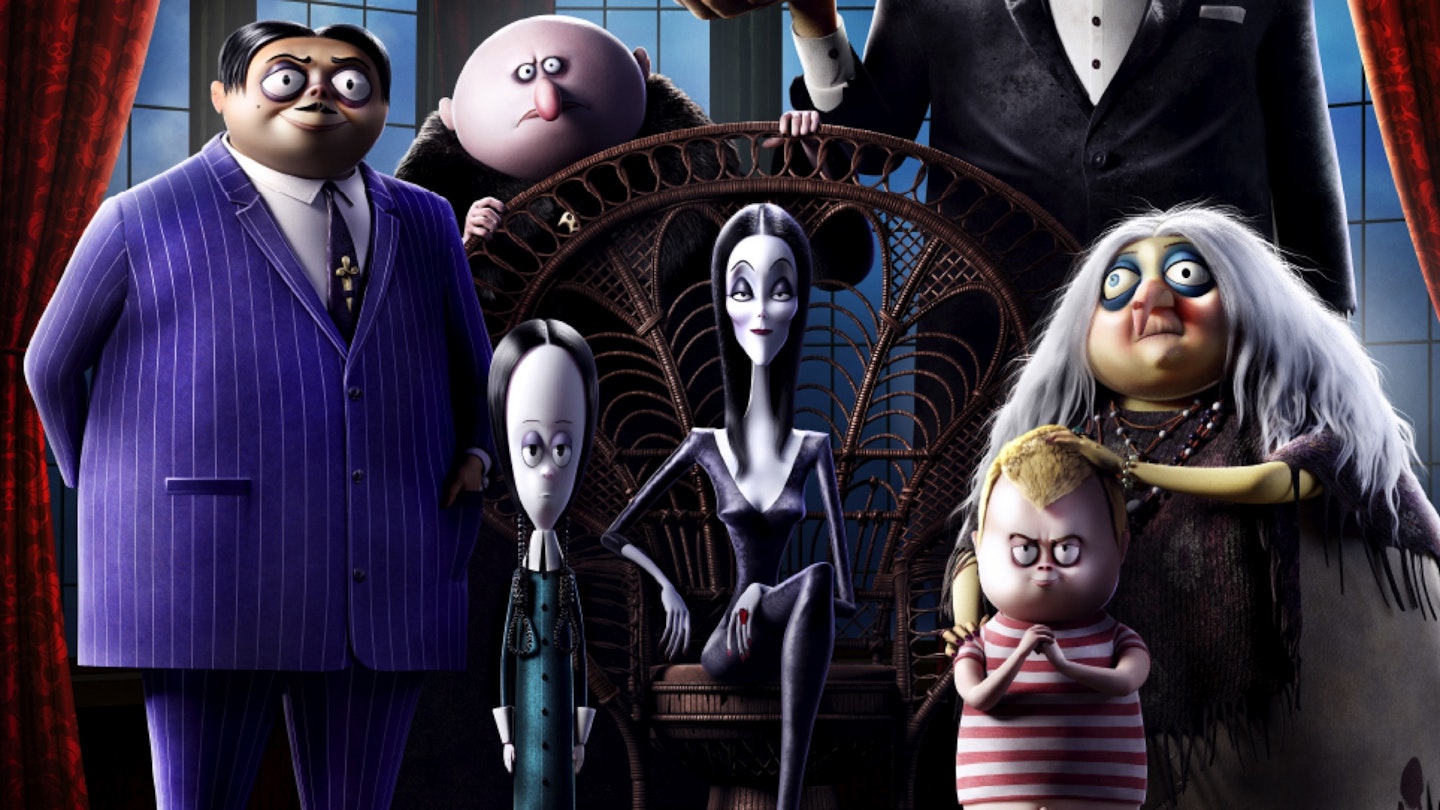 The Addams Family 2
OUT: October 1
Sequel to MGM's 2019 animation based on cartoonist Charles Addams' original designs. Few specifics are out there yet beyond "more wacky adventures", but Sausage Party's Greg Tiernan & Conrad Vernon are back to direct, and Bill Hader joins the voice cast as a new character called Cyrus.

Halloween Kills
OUT: October 15
David Gordon Green's reboot of the Michael Myers stab-a-thon series continues, with this being the second part of the trilogy he began in 2018. Curtis returns once again as Laurie Strode, battling Myers since 1979, somehow still at it. There's no killin' what can't be killed. Trilogy-capper Halloween Ends is due in 2022.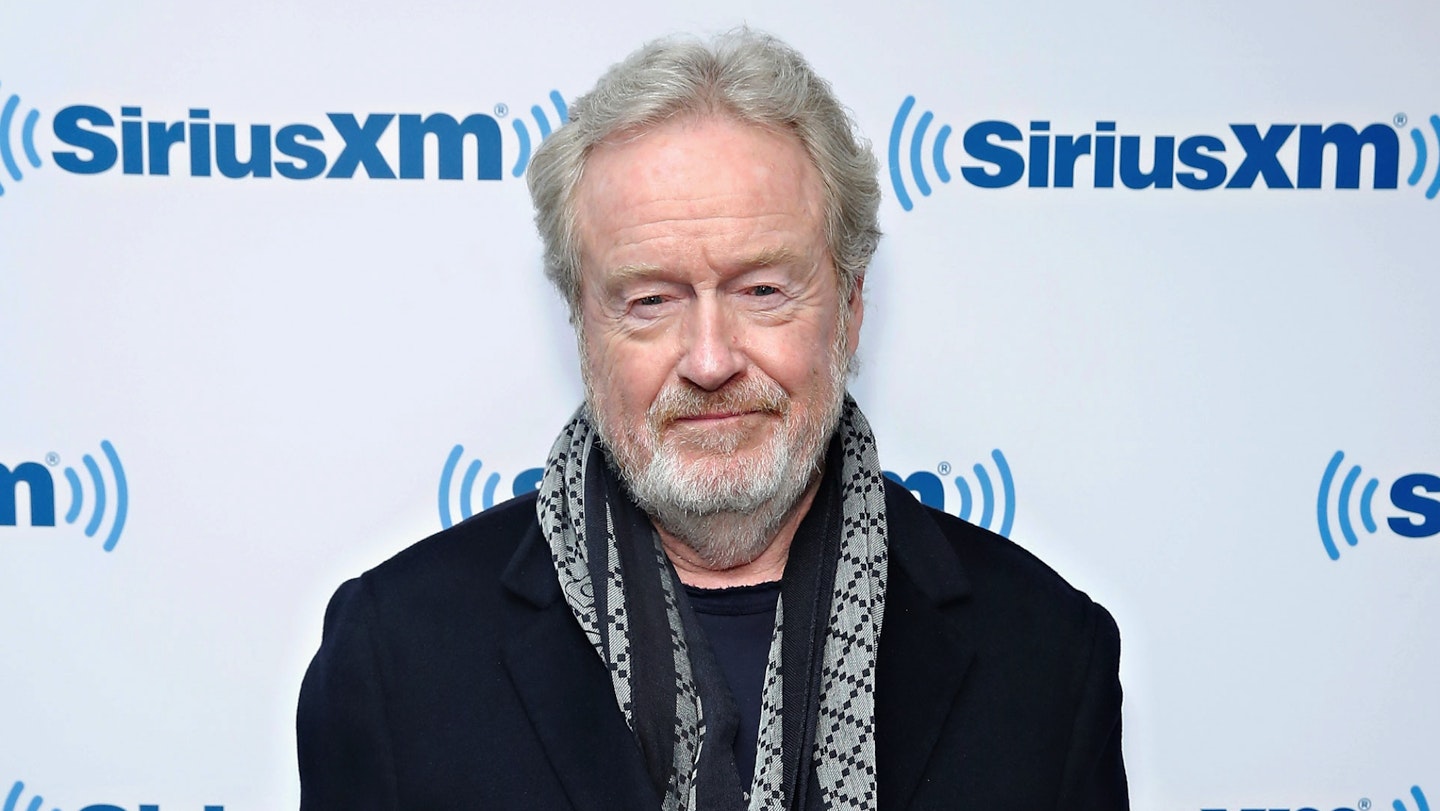 The Last Duel
OUT: October 15
Ridley Scott's second film about duellists follows 14th century knight Jean de Carrouges (Matt Damon) and squire Jacques Le Gris (Adam Driver), ordered by King Charles VI (Ben Affleck) to fight a duel to the death over an accusation of rape by Jodie Comer's Marguerite de Carrouges. The film was adapted by Affleck and Damon from Eric Jager's book The Last Duel: A True Story Of Trial By Combat In Medieval France.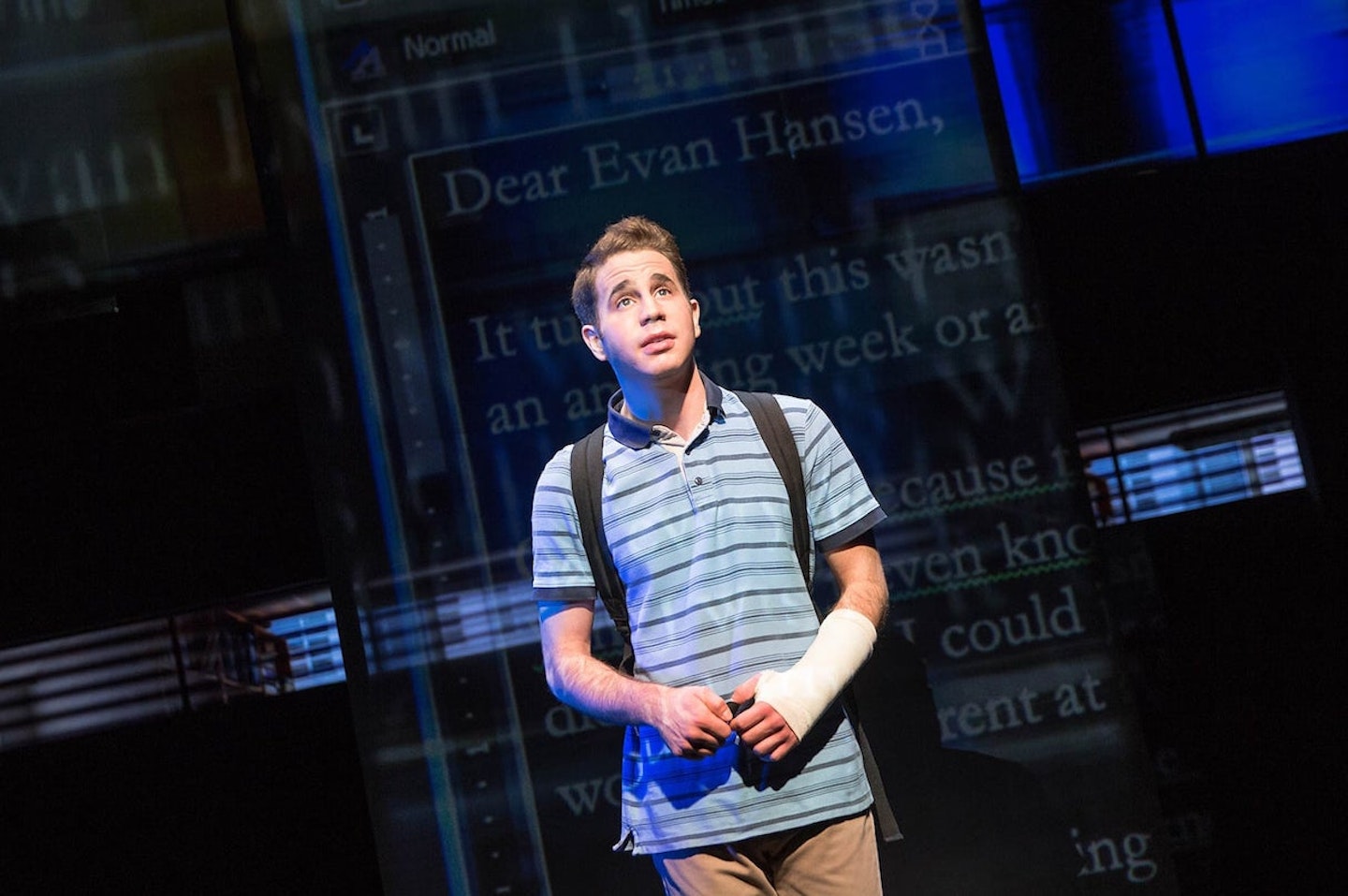 Dear Evan Hansen
OUT: October 22
The award-winning stage show arrives on screen via Wonder's Stephen Chbosky. Ben Platt, who originated the title role on stage and will lead the film about Hansen, a high schooler with social anxiety who writes letters to try to help himself. He unintentionally gets caught up in a lie after the family of Connor (Colton Ryan), a classmate who committed suicide, mistakes one of Hansen's letters for their son's suicide note.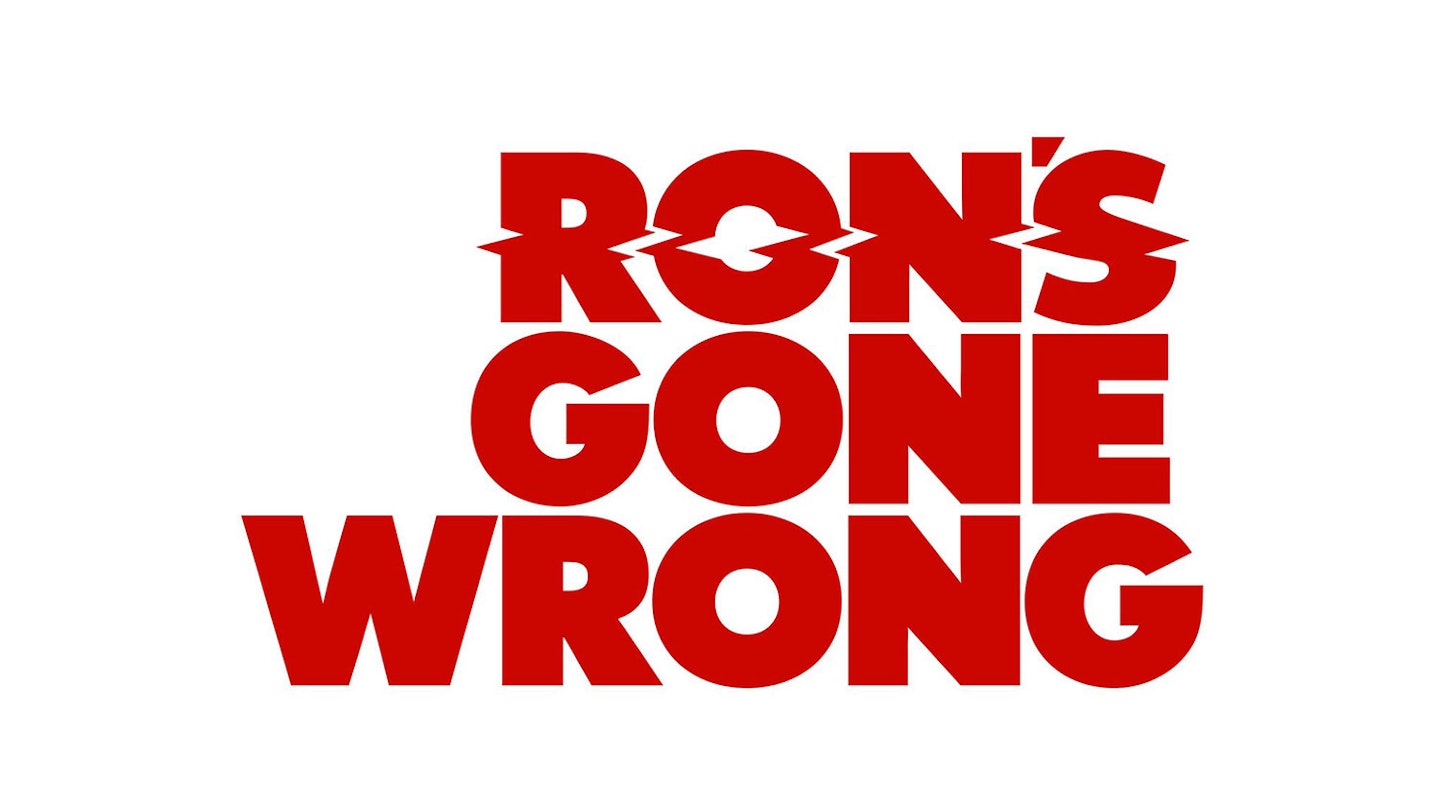 Ron's Gone Wrong
Out: October 22
Disney animation, inherited from Fox, set in a world where digitally connected robots have become children's best friends. Written by British comedy stalwarts Peter Baynham and Sarah Smith (the latter also co-directs alongside Jean-Philippe Vine and Octavio E. Rodriguez), the film tells the story of an 11-year-old boy who finds that his robot buddy is malfunctioning.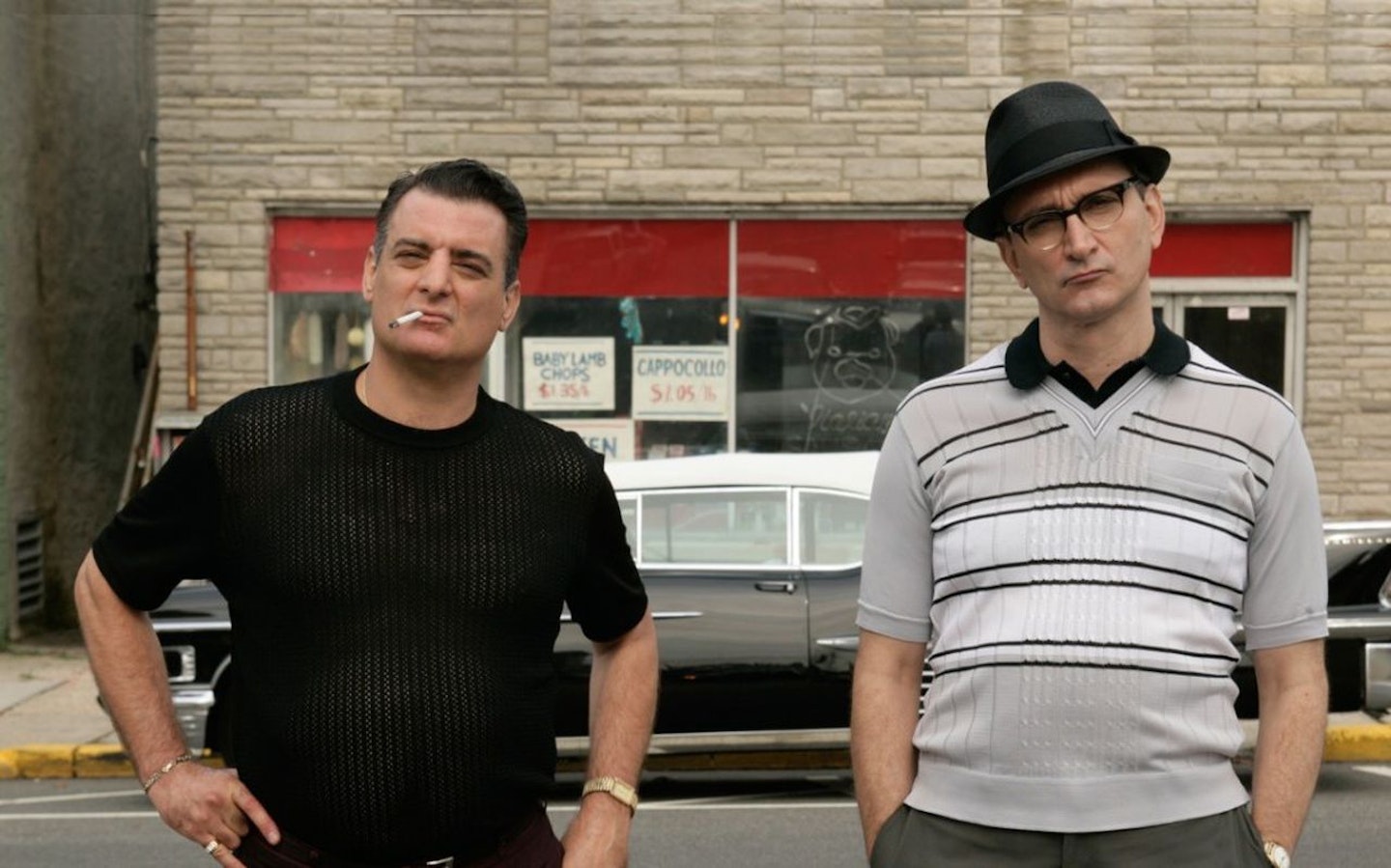 The Many Saints Of Newark
Out: October 22
A prequel to classic TV behemoth The Sopranos, The Many Saints of Newark charts the buildup of the Mafia family eventually run by Tony Soprano, and the Newark riots of the 1960s serve as the dramatic backdrop. The young Tony is played by Michael Gandolfini, son of James. Series creator David Chase wrote the screenplay.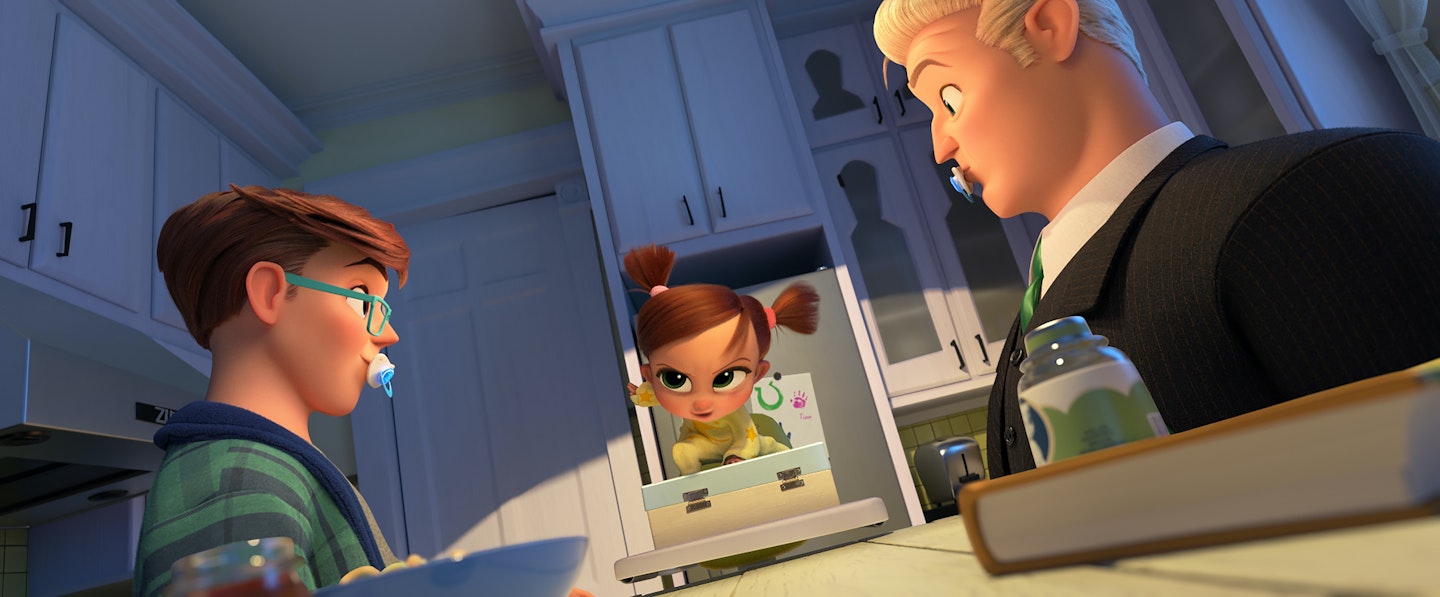 The Boss Baby: Family Business
OUT: October 22
The public gets what the public wants. Dreamworks' animated sequel to 2017's The Boss Baby, in which a new baby (Amy Sedaris) reunites the now grown-up Templeton brothers for a new family business.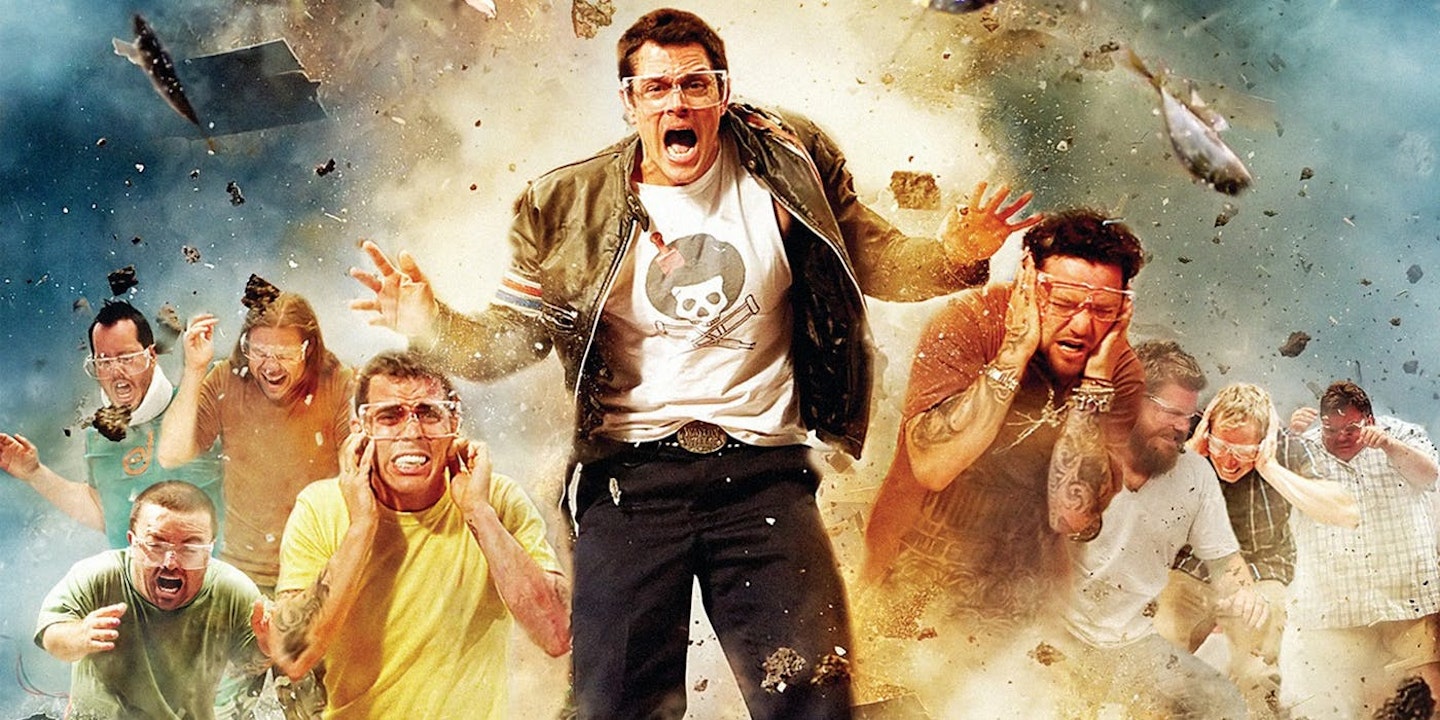 Jackass 4
OUT: October 22
After a decade on hiatus, Johnny Knoxville and co return for their "last crusade". It probably doesn't involve the Holy Grail. At the time of writing, several cast members have already been hospitalised due to injuries sustained in the stunts.
Last Night In Soho
OUT: October 29
The twist into psychological horror for the usually-knockabout Edgar Wright is said to be inspired by classics like Don't Look Now and Repulsion. It takes place in the London of the Swinging Sixties; a time period lead character Eloise (Thomasin McKenzie) gets to experience through a mysterious connection with singer Sandy (Anya Taylor-Joy).
November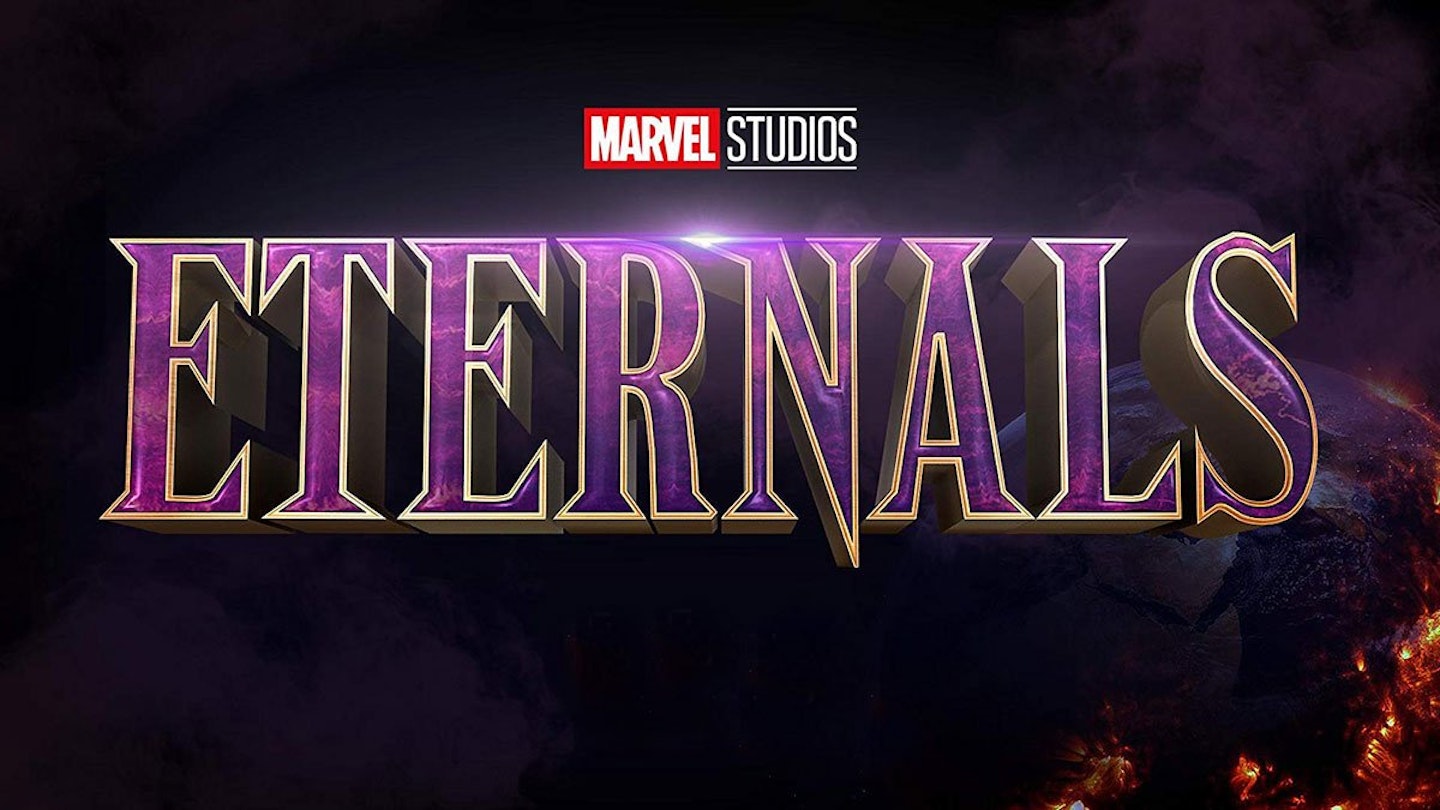 Eternals
OUT: November 5
Had Eternals arrived, as planned, in November 2020, it would have been Marvel's biggest gamble to date: a saga of immortal aliens created by the god-like Celestials. A year on, though, Eternals is first and foremost the latest film from Nomadland director Chloe Zhao, who would need a Celestial-sized mantlepiece to fit half the awards she's been showered with in recent months. Boasting a diverse, A-list case — including Angelina Jolie, Gemma Chan, Richard Madden, and an impossibly-ripped Kumail Nanjiani — Eternals expands the MCU further into the cosmic realm as the film's immortal extra-terrestrials, hiding out on Earth for millennia, are forced to reveal their presence in the aftermath of Avengers: Endgame.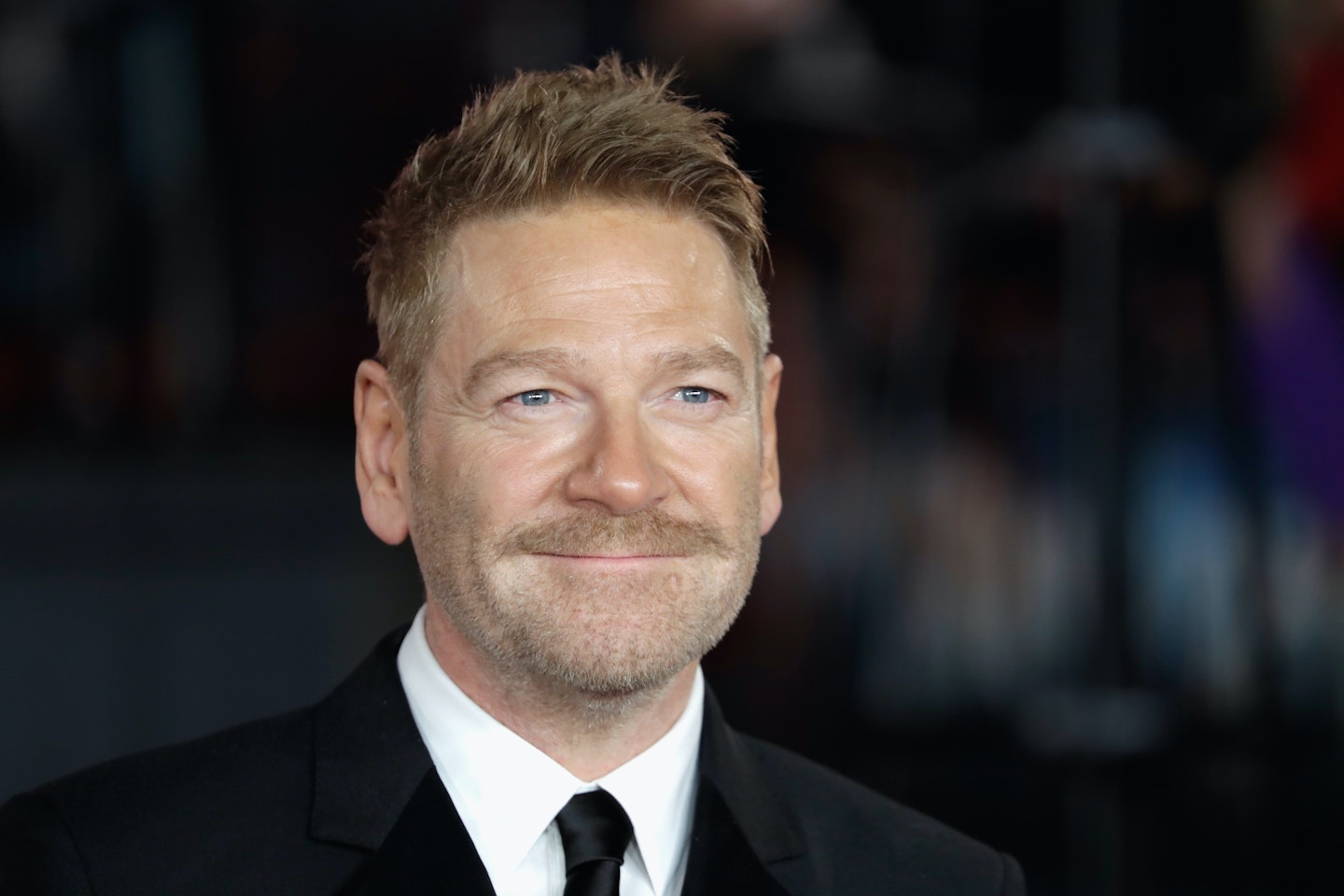 Belfast
OUT: November 12
Kenneth Branagh, in the time he's been waiting for Death On The Nile to arrive, has knocked out another film, this one the story of a young lad and his working class Irish family during the early years of The Troubles. Caitriona Balfe, Jamie Dornan, Ciaran Hinds and Judi Dench star.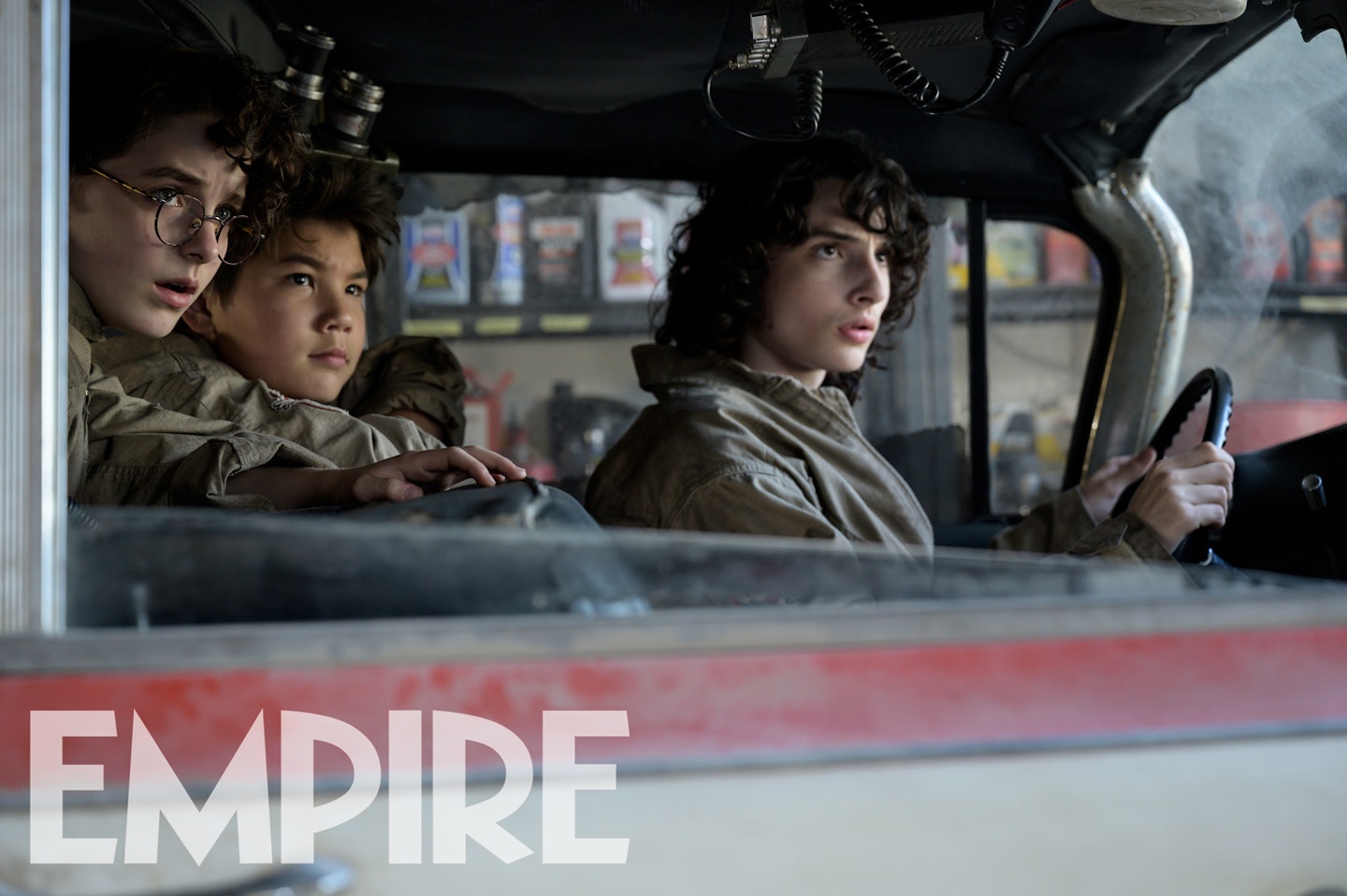 Ghostbusters: Afterlife
OUT: November 12
A direct threequel, ignoring the Paul Feig film, with a surprise rural setting, a Stranger Things vibe, and a likely next-generation handover from the original cast to the newcomers (including Paul Rudd). We'd put some fairly confident money on Mckenna Grace's new hero Phoebe and her older brother Trevor (Finn Wolfhard) being related to the late Harold Ramis' Egon Spengler.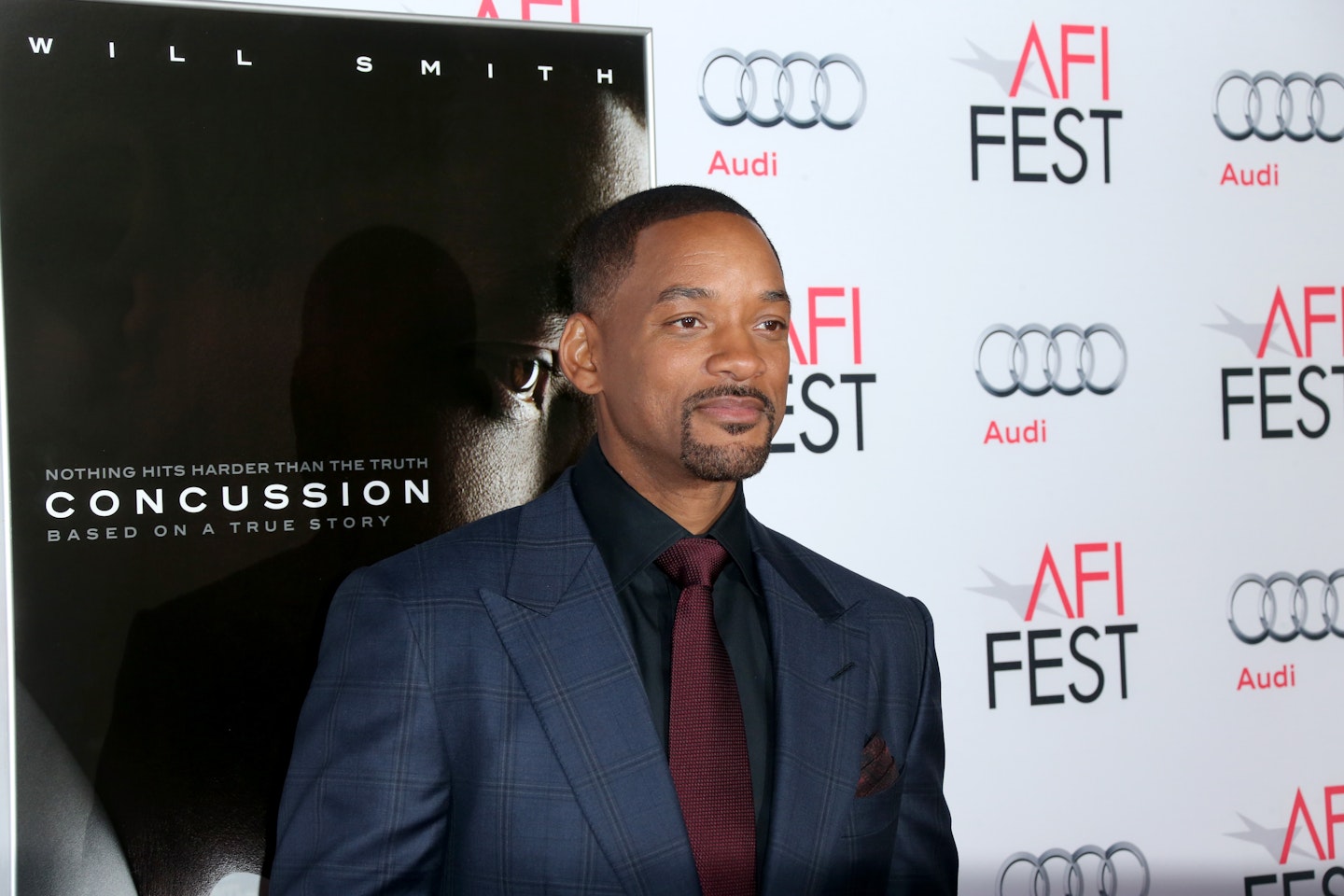 King Richard
OUT: November 19
Will Smith stars in a biopic focused on Richard Williams, father of tennis stars Venus and Serena. The narrative chronicles Williams' determination that his daughters should become two of the greatest players in tennis history, despite times of extreme hardship and the small hindrance of his having no background tennis experience.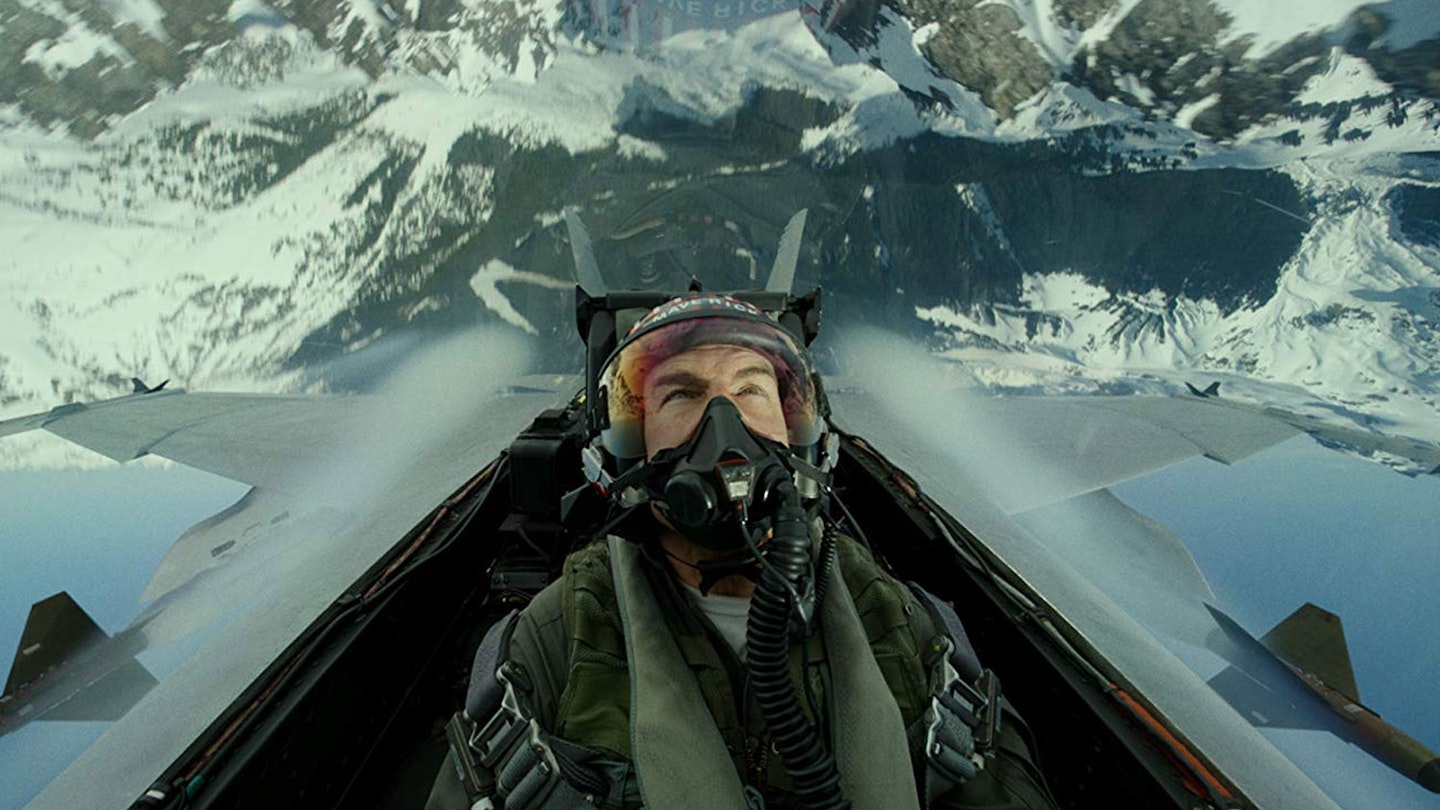 Top Gun: Maverick
OUT: November 19
Thirty-five years later, Tom Cruise's Pete Mitchell oversees a new class of drone-flying Top Gun candidates drawn from naval aviation. One of his trainees? Bradley Bradshaw (Miles Teller), the son of Maverick's old buddy Goose. Directed by Joseph Kosinski and co-starring Jennifer Connelly Cruise, this one saw Cruise learn to fly fighter planes for real. Because of course it did.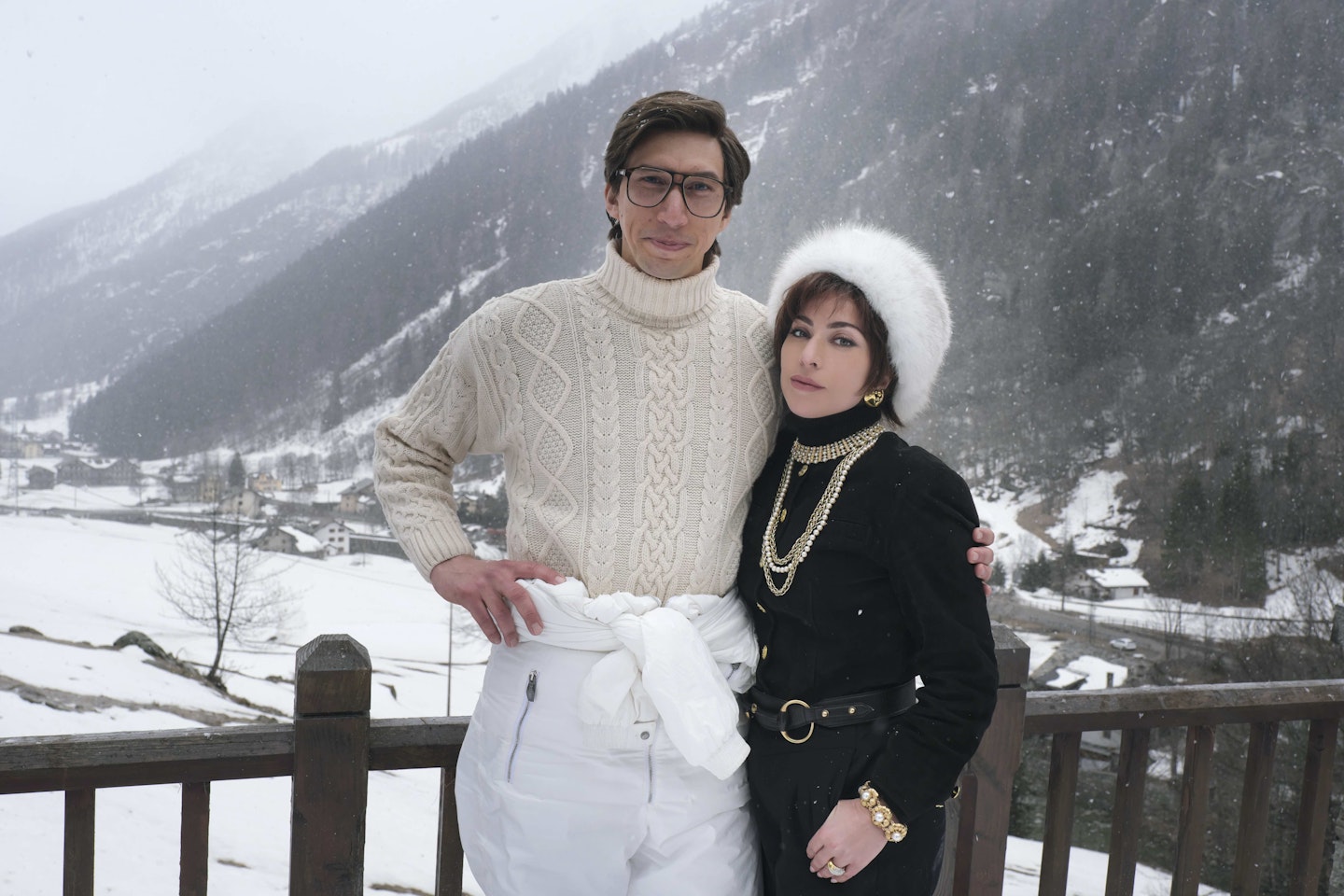 House Of Gucci
OUT: November 26
Ridley Scott's other 2021 release takes place around the 1995 murder of Maurizio Gucci (Adam Driver), the grandson of founder Guccio Gucci, who ran the famed fashion house in the 1980s. Lady Gaga stars as Maurizio's ex-wife Patrizia Reggiani, who was caught up in his murder. Reggiani was tried and convicted of orchestrating her ex-husband's assassination on the steps of his office in Italy in 1995. She gained the nickname the Black Widow during the trial and served 18 years before being released from prison in 2016.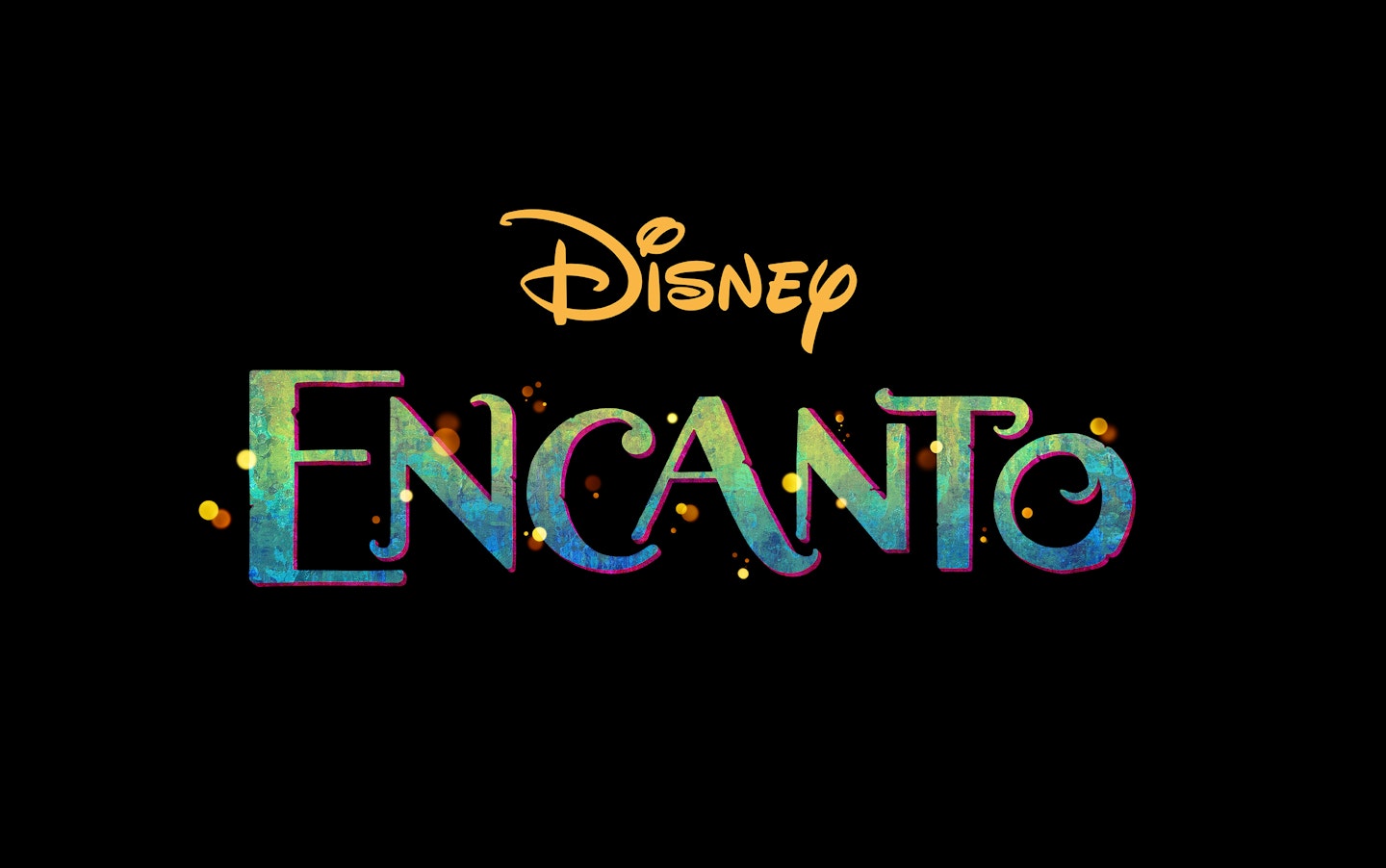 Encanto
OUT: November 26
Zootropolis duo Jared Bush and Byron Howard's latest animated Disney offering also includes co-writer-turned-co-director Charise Castro Smith. Set in Colombia, it follows "a magical family in a magical home" and features music from some guy named Lin-Manuel Miranda, who we understand has had some success with tunes.
December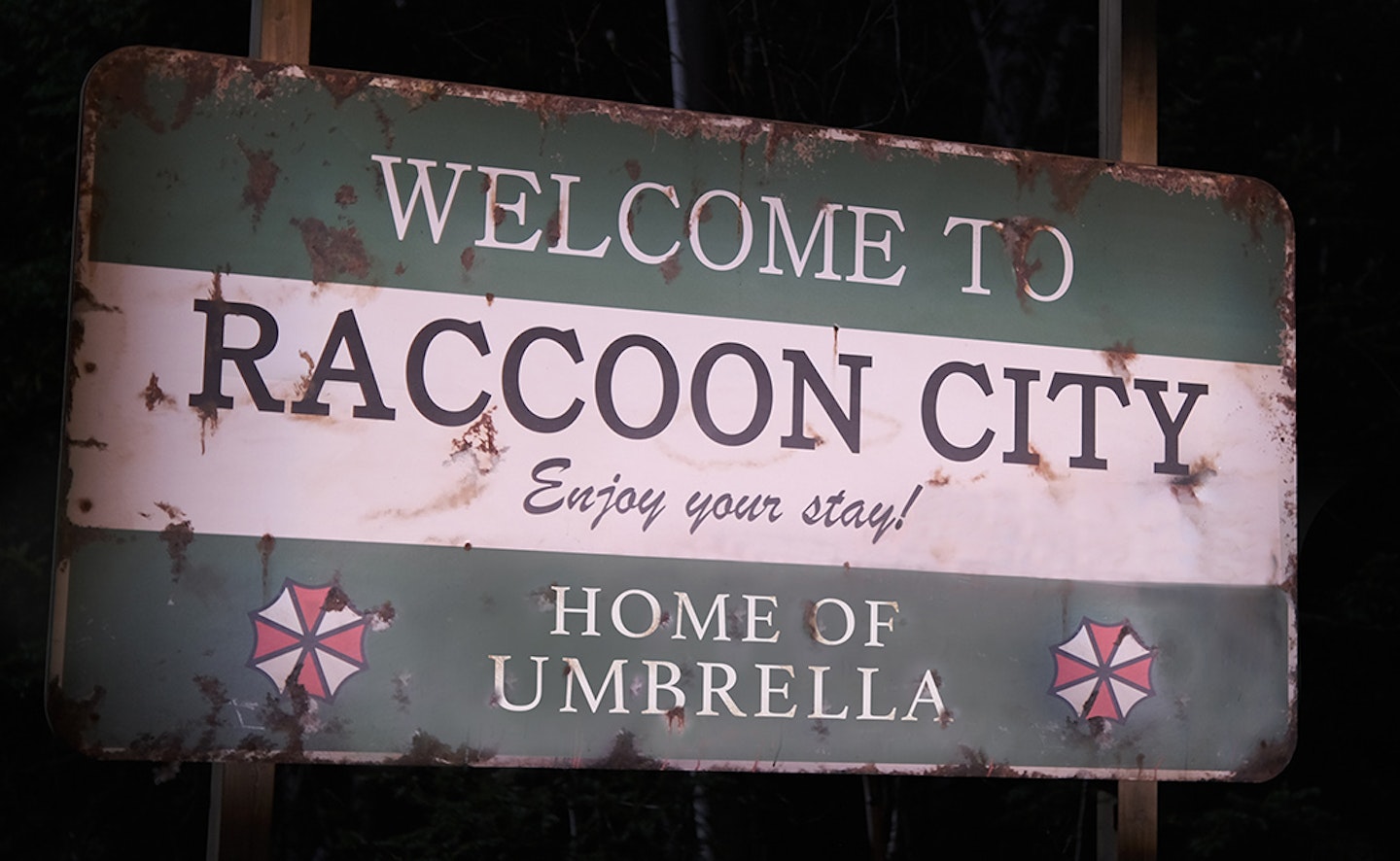 Resident Evil: Welcome To Raccoon City
OUT: December 3
Set in 1998 on a fateful night in Raccoon City, Kaya Scodelario is playing Claire Redfield, with Robbie Amell as Chris Redfield, Hannah John-Kamen playing Jill Valentine, Tom Hopper as Albert Wesker, Avan Jogia on to be Leon S. Kennedy and Neal McDonough bringing William Birkin to life — all characters from the games. It's a shift from the Paul WS Anderson/Milla Jovovich years, which was largely focused on Jovovich's Alice.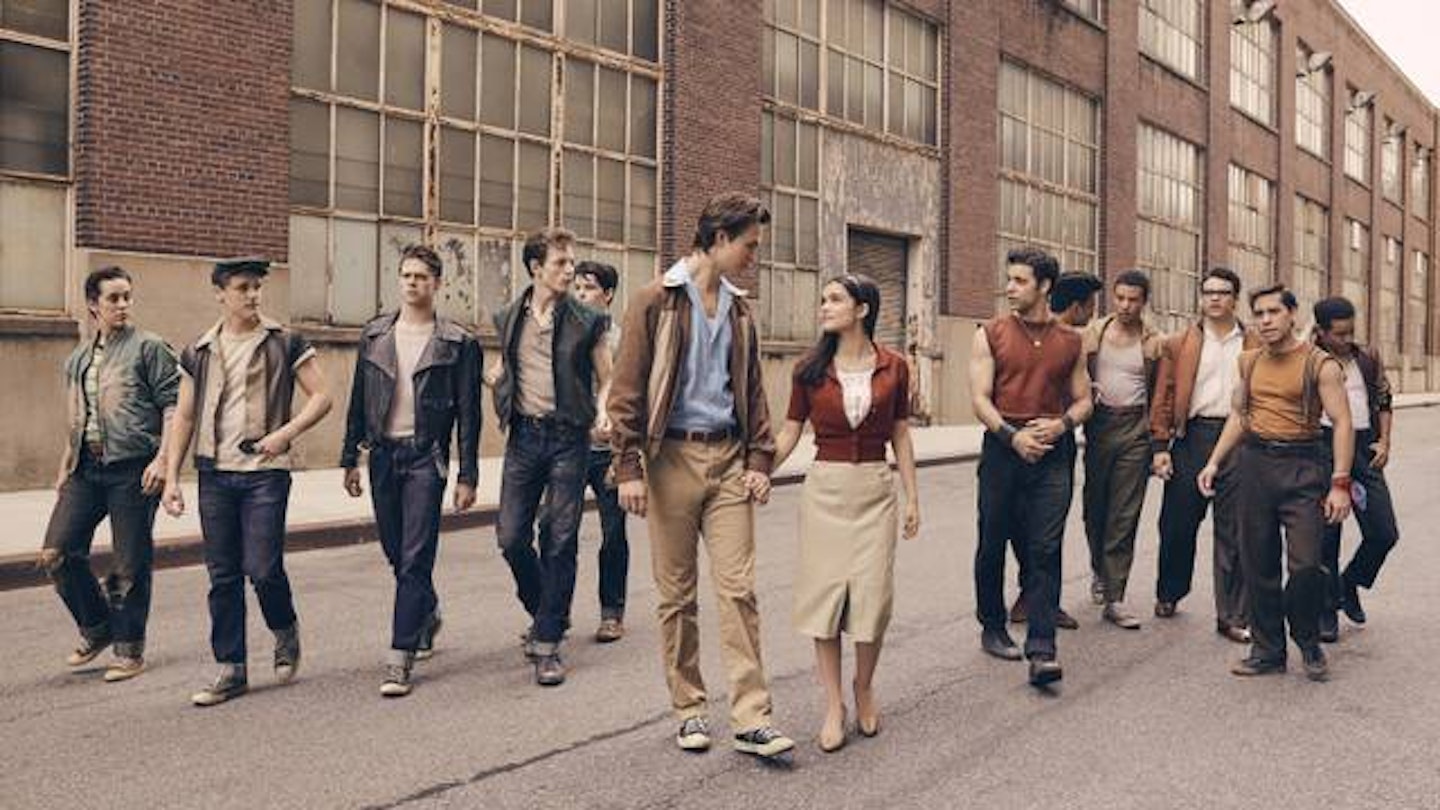 West Side Story
OUT: December 10
Steven Spielberg's first musical adapts Stephen Sondheim and Leonard Bernstein's classic stage show, itself an updated and relocated retelling of Shakespeare's Romeo and Juliet with__ Montagues and Capulets reimagined as warring gangs the Jets and the Sharks. Can Tony (Ansel Elgort) and Maria's (Rachel Zegler) love cross that great divide?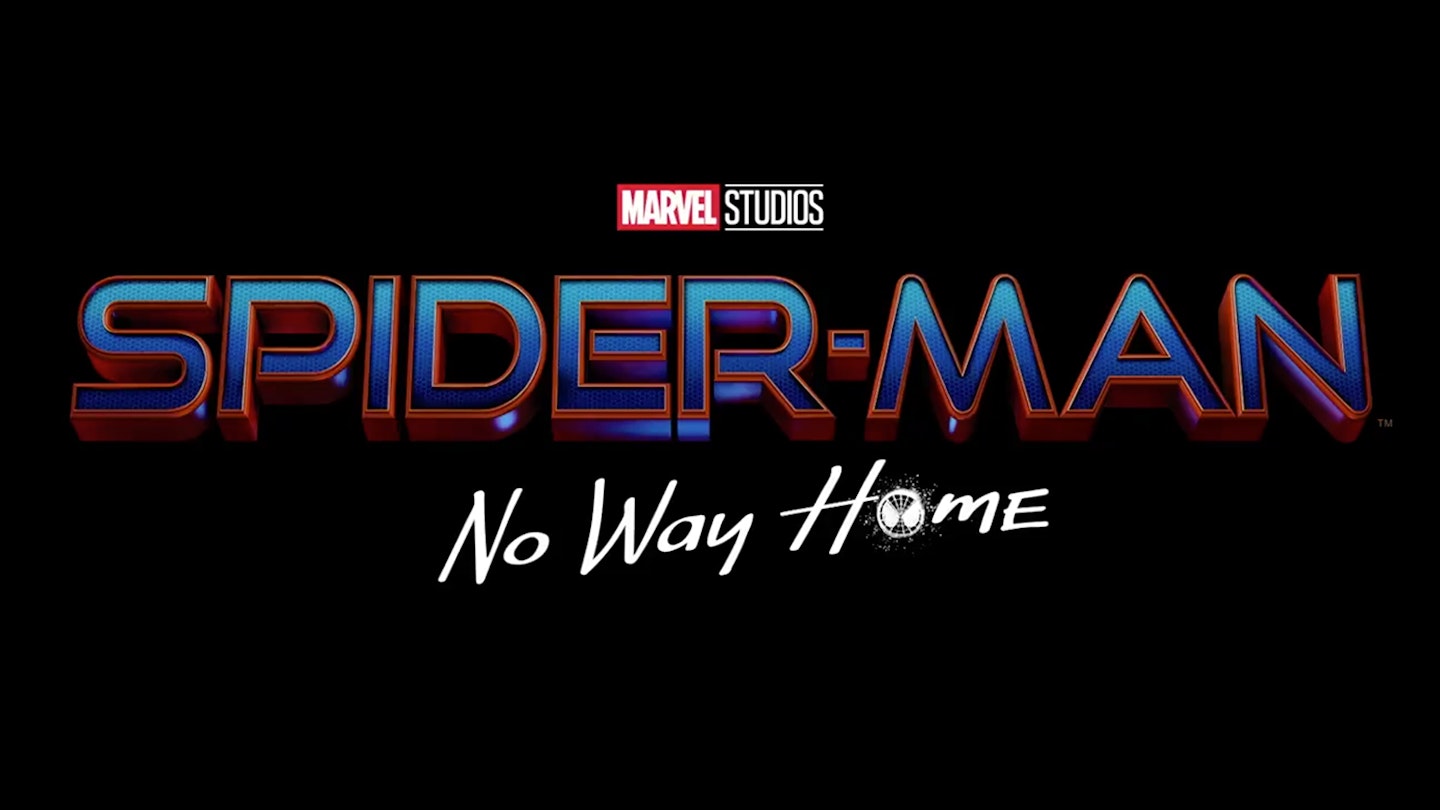 Spider-Man: No Way Home
OUT: December 17
Multi-verse antics are afoot in Tom Holland's third wall-crawling outing for the MCU, with Alfred Molina and Jamie Foxx reprising their roles (as Doc Ock and Electro respectively) from previous separate Spidey series. The rumours remain that we may also see Tobey Maguire and Andrew Garfield as alternate Peter Parkers, but that's yet to be confirmed.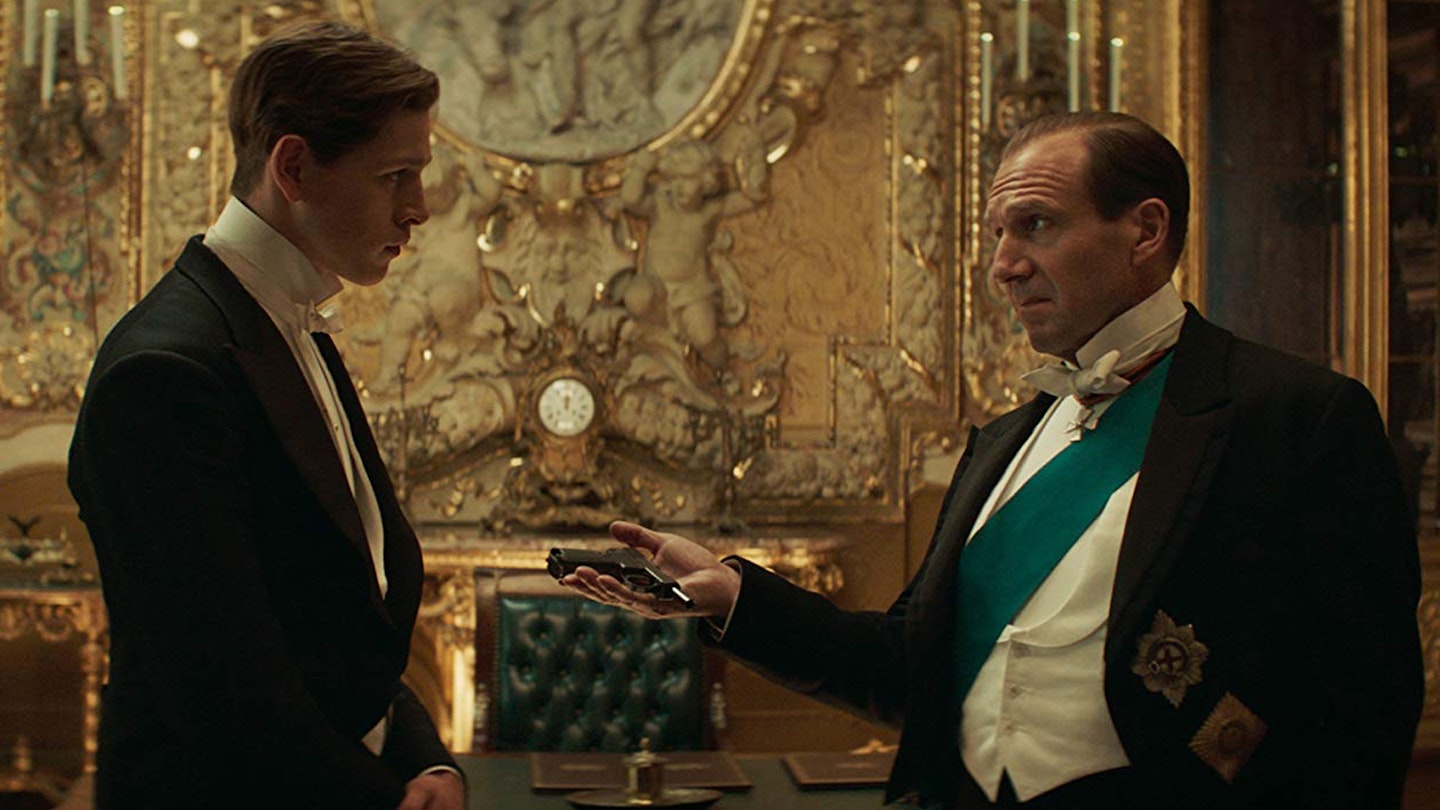 The King's Man
OUT: December 22
Matthew Vaughn's latest offers a prequel exploring the history of the gentlemanly international espionage operation. Set in the early 1900s, its angle is a collection of history's worst criminals and tyrants joining forces to ignite a war to end all wars. Rhys Ifans is Rasputin and Stanley Tucci – not for the first time – plays Merlin. It's a lot.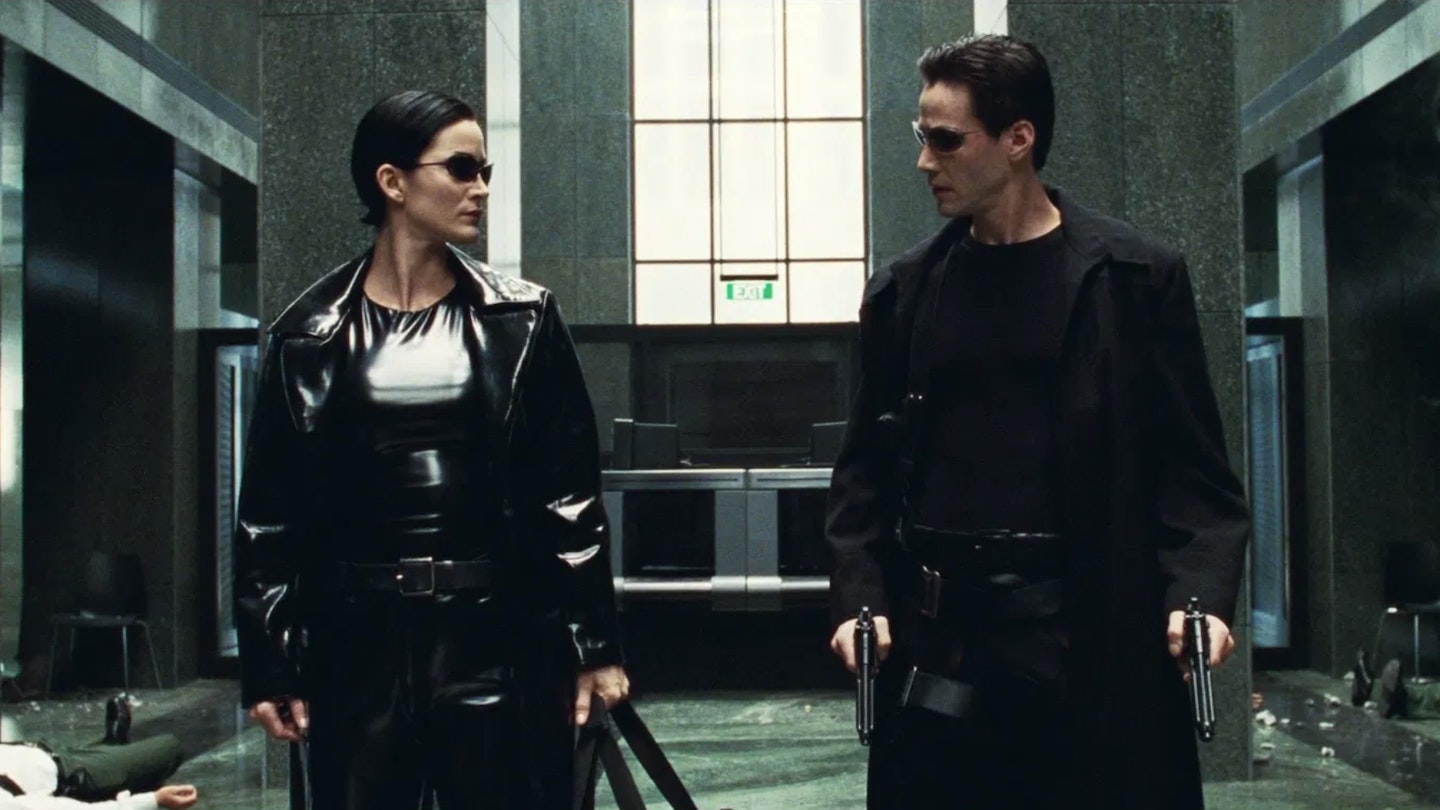 The Matrix 4
OUT: December 22
The belated fourth instalment in the Wachowskis' cyberpunk saga, reuniting many of the original cast and crew. Still no official plot details available, but Keanu told Empire: "Lana Wachowski wrote a beautiful script and a wonderful story that resonated with me... The story has, I think, some meaningful things to say..." Carrie-Anne Moss and Jada Pinkett Smith are back too, with Neil Patrick Harris, Yahya Abdul-Mateen II, and Jonathan Groff among the newcomers.