The big screen played host to some brilliant movies in 2016 – whether audiences were rocking out with The Rock, hunting for wilderpeople, revelling at The Revenant, or going ga-ga for Ghostbusters. The Empire team put their heads together – and, more importantly, their own person Top 10 lists – to rank 2016's best films. Here's the Top 25 list.
Note: This list reflects films released in the UK between January and December 2016.
25. Room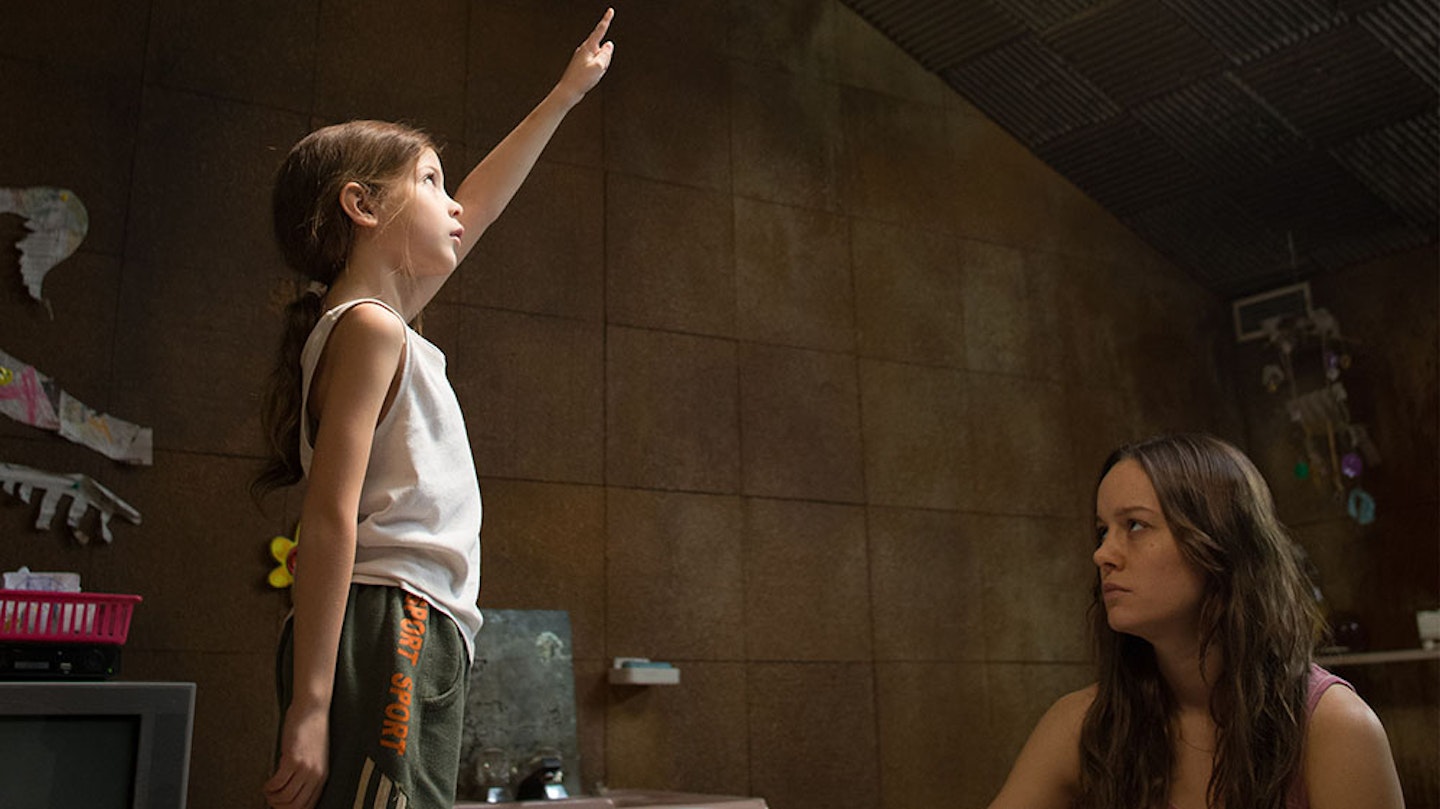 Lenny Abrahamson's adaptation of the best-selling novel by Emma Donoghue centres on two exceptional performances. Brie Larson earned all the headlines, of course, for her Oscar-winning turn as the captive of a barely-seen Fritzl-esque kidnapper; but a then seven-year-old Jacob Tremblay, playing her son, very nearly steals the show. It's through his fairytale perspective that we experience a turbulent and traumatic set of events, turning what could be a clichéd drama into something distinctive and oddly uplifting.
24. Son Of Saul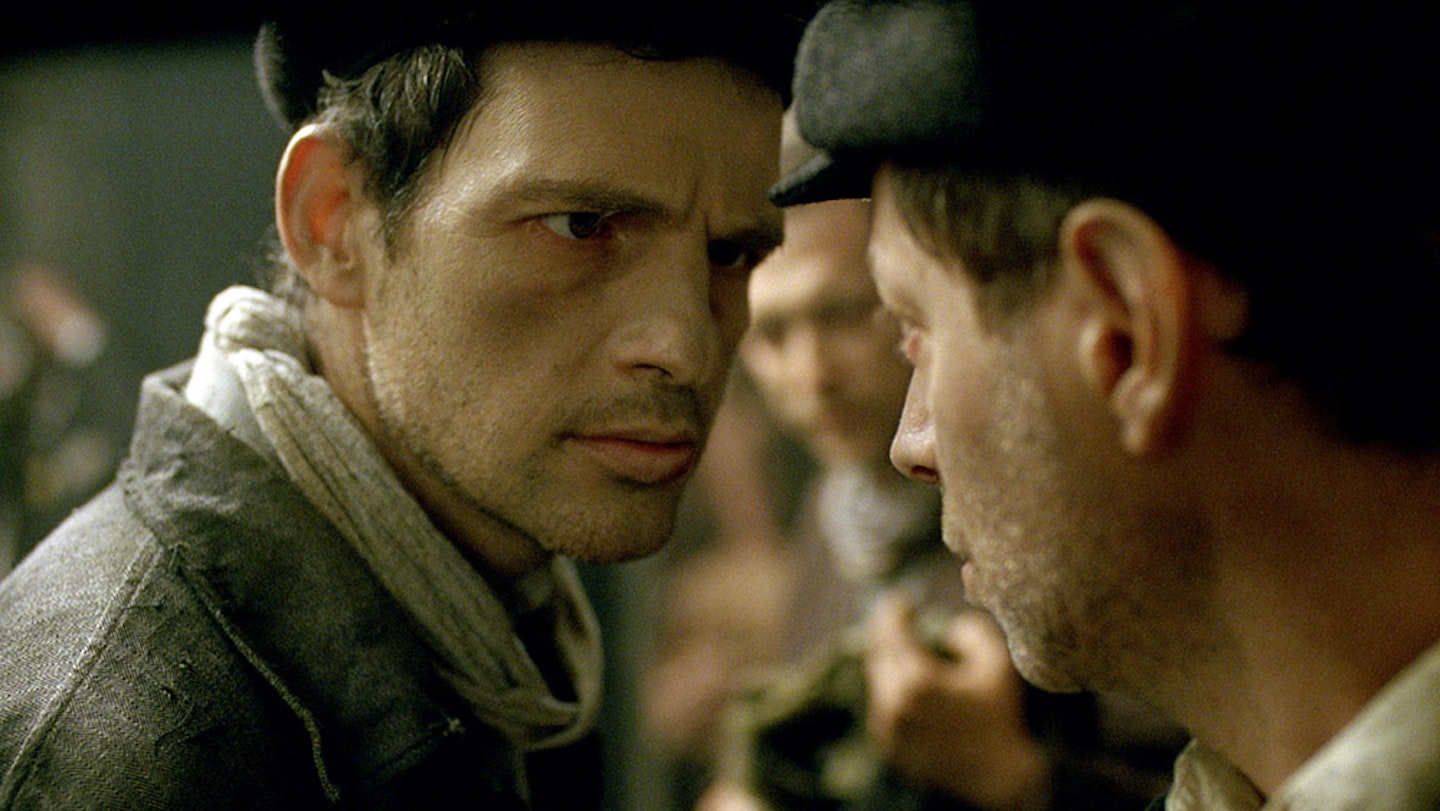 There have been plenty of films that tackled the unspeakable horrors of the Holocaust, so it takes a filmmaker of singular vision to place a fresh spin on it. Son Of Saul is no less harrowing or soul-searching than those that came before it, but in its riveting story of the Sonderkommando's revolt, it presents a tale of resistance rather than victimhood, and frames it almost entirely via a close-up of Géza Röhrig's extraordinarily emotive face.
23. The Childhood Of A Leader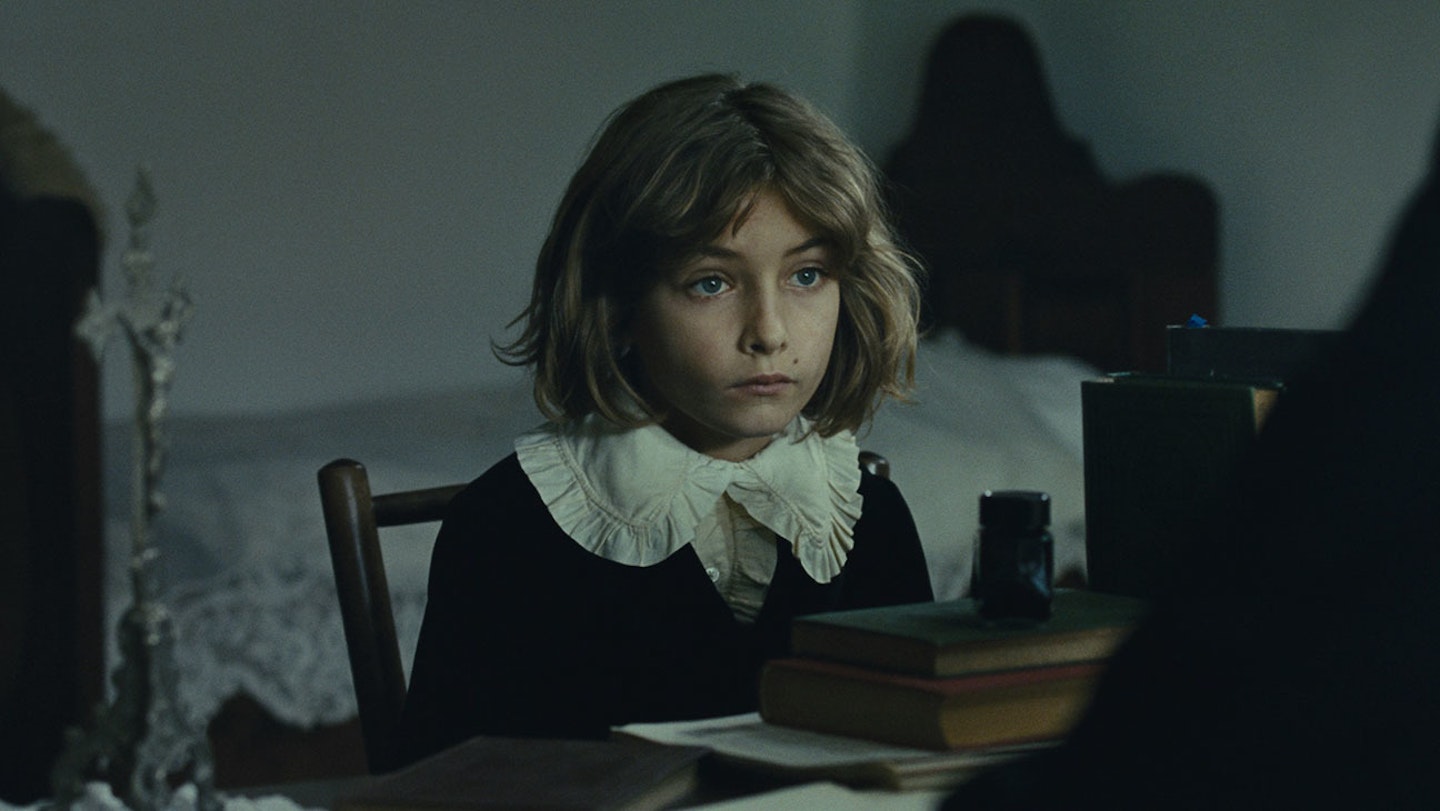 In a year where megalomaniac fascists have been cheerfully welcomed into mainstream politics, this terrifying account of a small boy who grows up to be a megalomaniacal fascist dictator takes on absolutely no extra real-life resonance whatsoever. None. Definitely not. Because everything's fine. Nothing to worry about. We're all fine. All fine here!
22. 10 Cloverfield Lane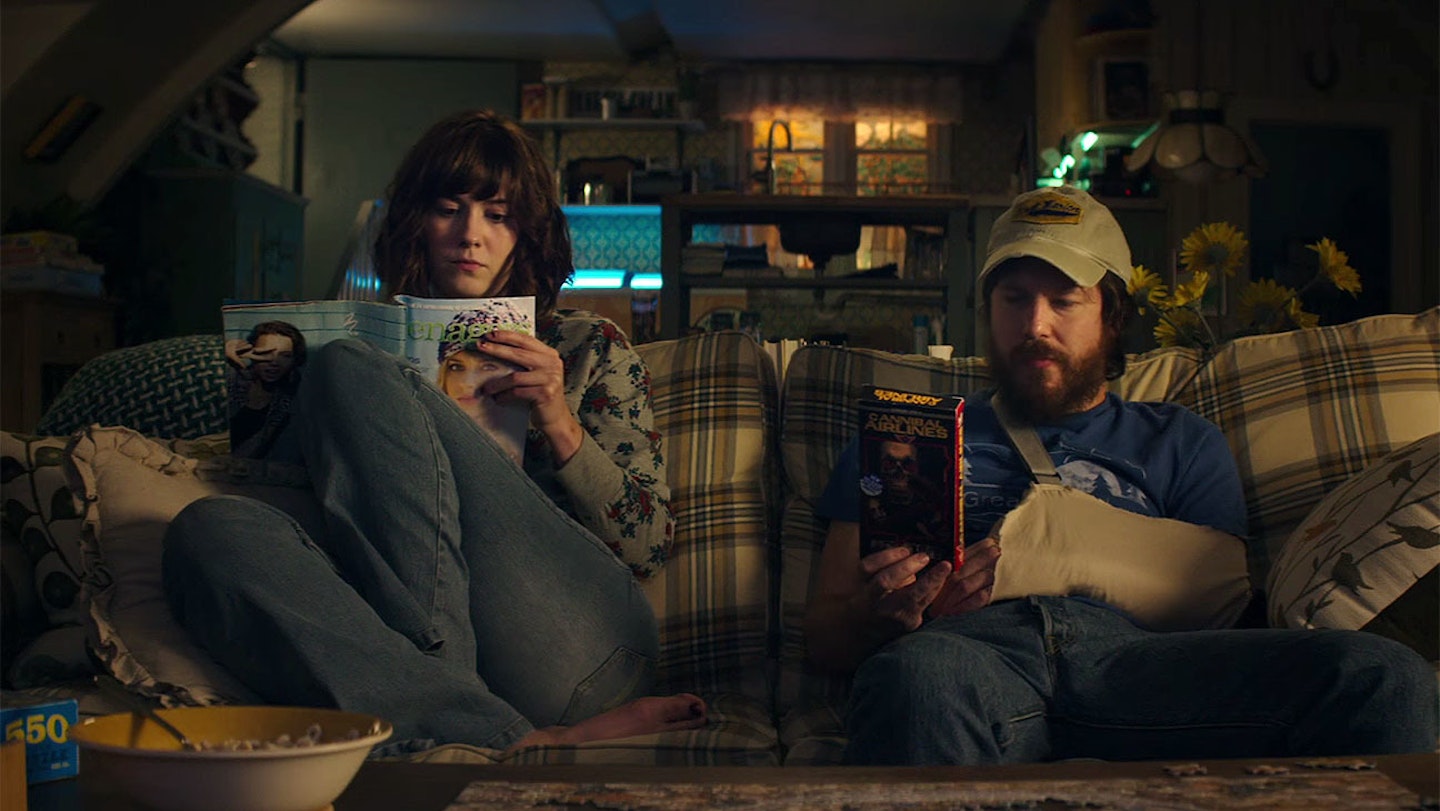 J.J. Abrams is quite the tease. The original Cloverfield was as memorable for its enigmatic marketing campaign (its first title was simply the release date) as it was for its shaky-cam science-fiction thrills.10 Cloverfield Lane, originally entitled The Cellar, continues the less-is-more approach, from the trailers onwards, with otherworldly threats meeting mundane low-key tensions in John Goodman's claustrophobic bunker. Tommy James and the Shondells' I Think We're Alone Now can never be listened to in the same way again.
21. The Big Short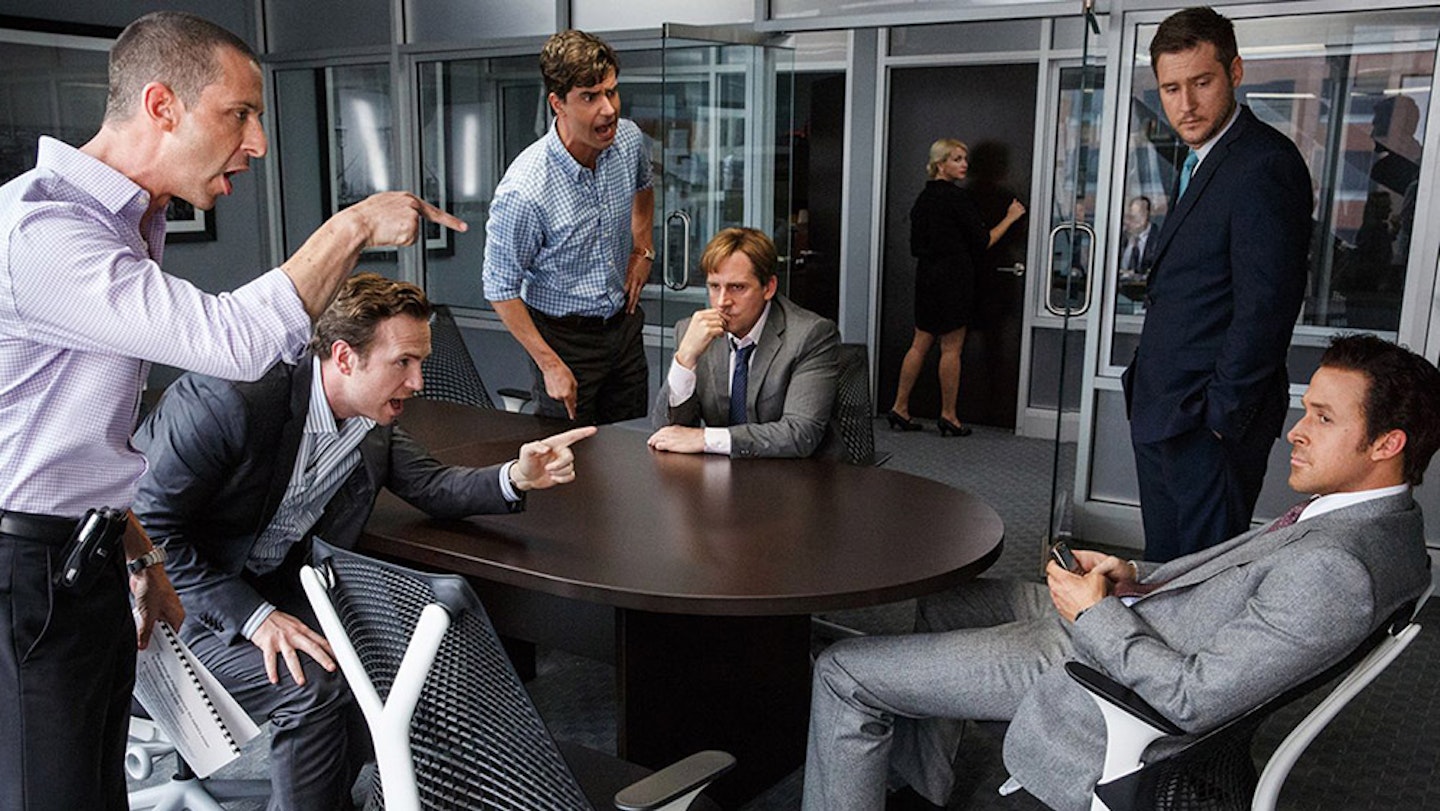 Nobody was hankering for another film about financial instability – especially those of us who become instantly comatose at the sight of numbers and stocks. It was lucky, then, that Margot Robbie was on hand to explain all the difficult bits – suddenly the mid-2000s housing collapse made a lot more sense... With Christian Bale, Steve Carell and Ryan Gosling all delivering knockout performances, director Adam McKay's first proper dalliance with drama remains one of the year's best.
20. Nocturnal Animals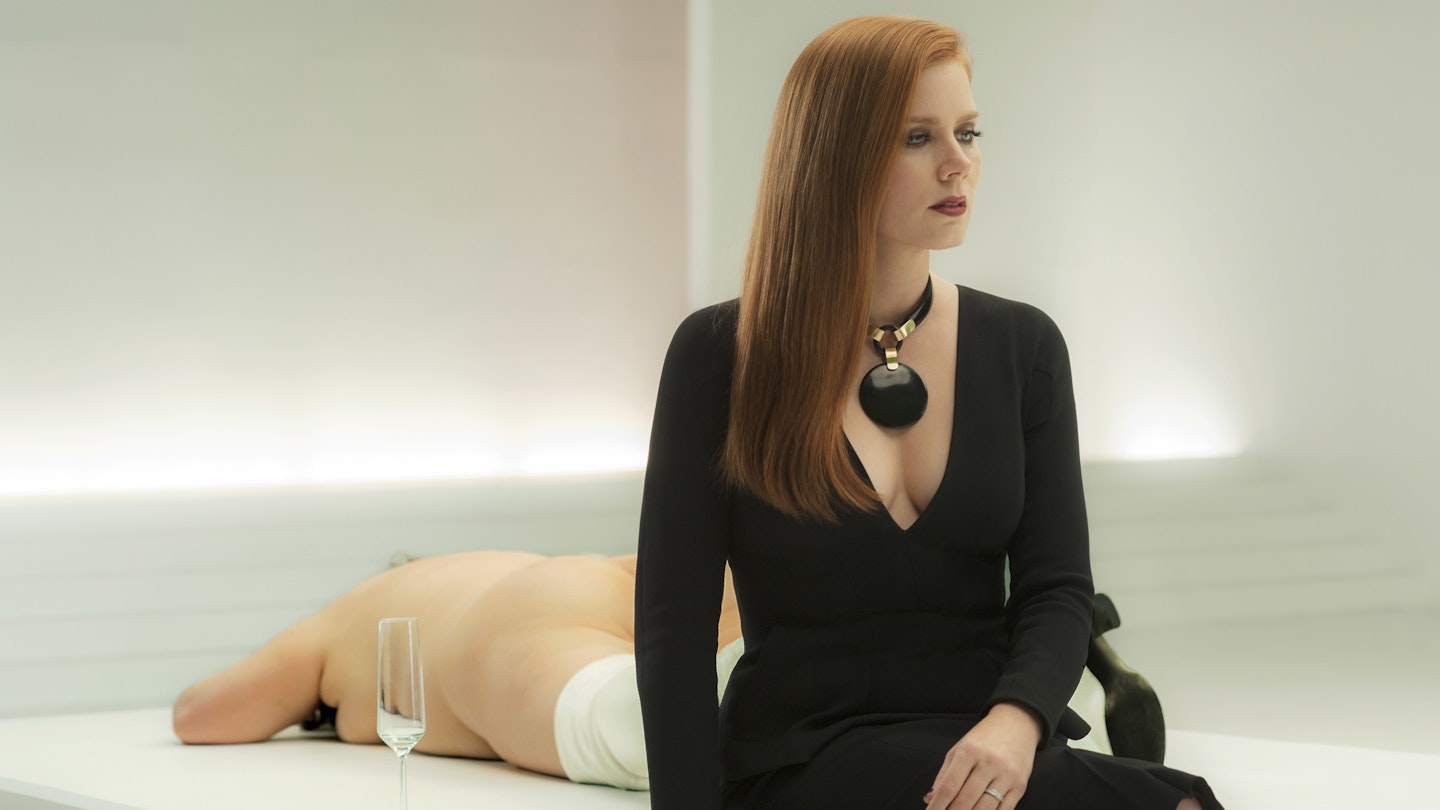 The opening titles to Tom Ford's Nocturnal Animals' feature a number of naked, obese women dancing through clouds of sparkles in slow motion – as if Dario Argento directed a James Bond credits sequence. It's a fairly startling way to open a film, and what follows is no less surprising, as we flit between a glossy LA high-life and a gritty Texan murder mystery, the lines of fiction and reality blurred. As you might expect from a fashion designer behind the camera, Nocturnal Animals looks extraordinary, but its real power lies beyond the visual.
19. Creed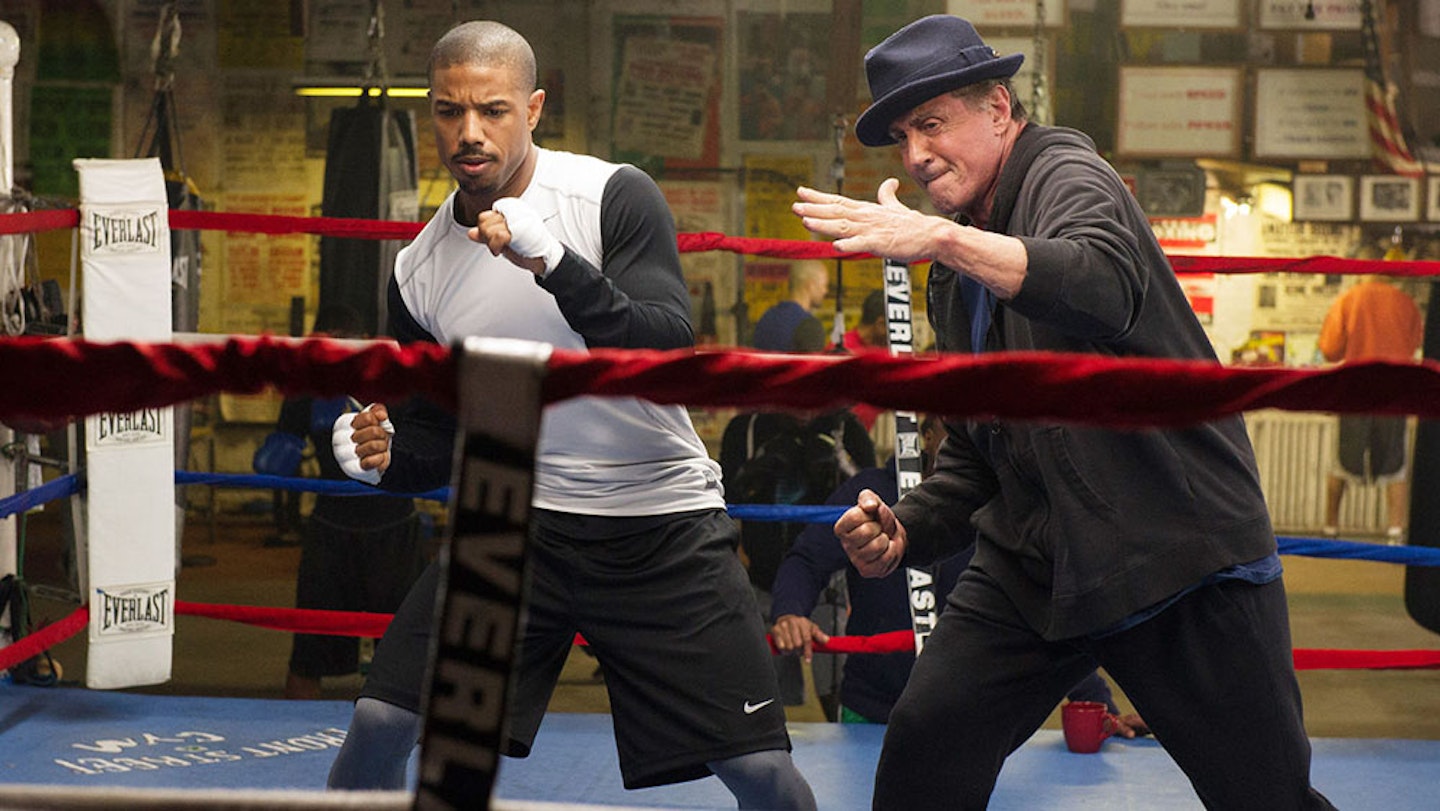 There was a time when folk scoffed at the idea of a seventh film in the Rocky series: quickly dismissed as a cash-in, a desperate attempt to keep afloat an ageing and soon-to-be-forgotten boxing franchise. What a happy surprise to find this was actually one of the most thoughtfully-calibrated reboots in memory: affectionately doffing a cap to the spirit of the original, while ploughing its own muscular, confident furrow. Creed is smart, surprising, entertaining, joyful, emotional, and has important, timely, powerful things to say. More, please.
18. Hail, Caesar!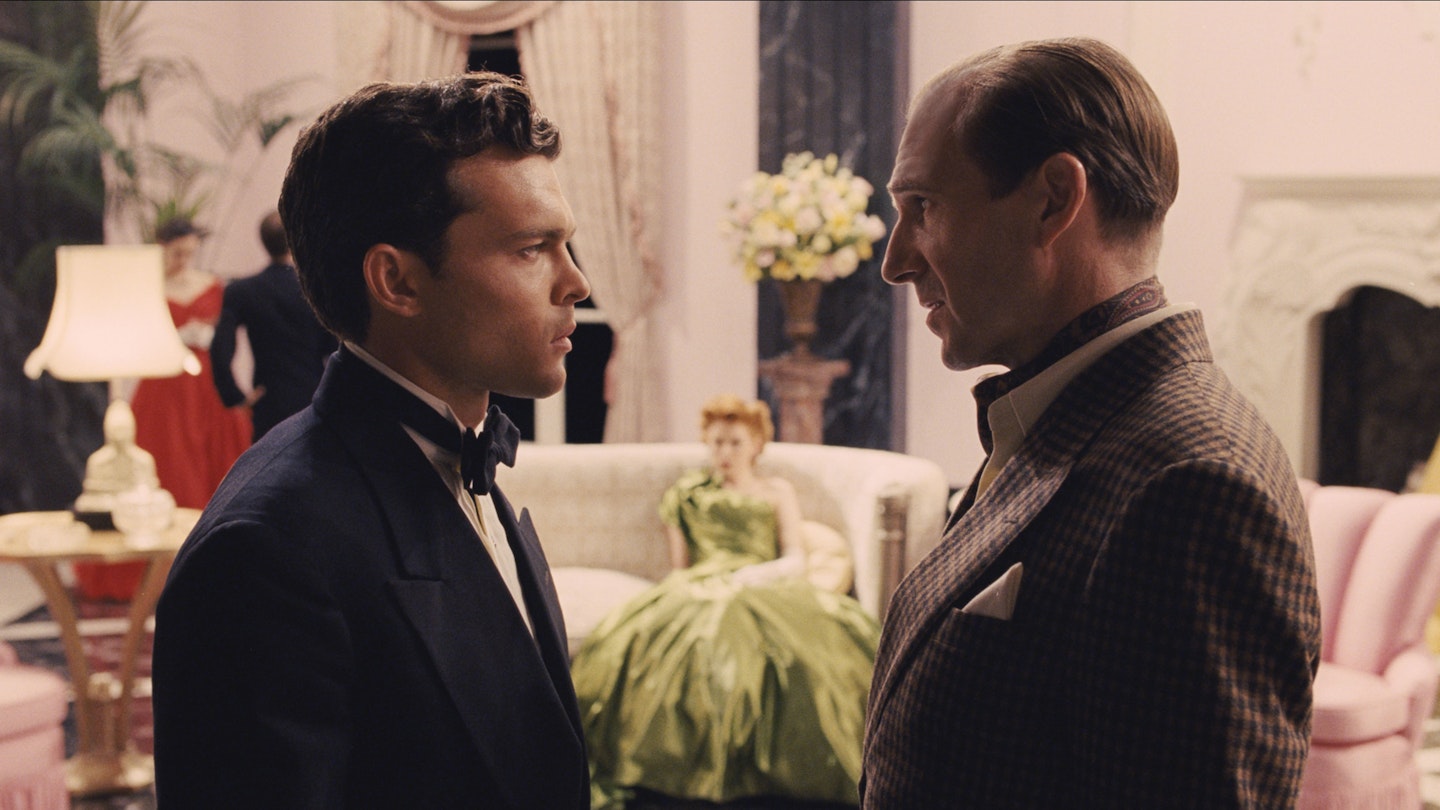 The seventeenth Coen brothers film is perhaps the most Coen-y of them all, taking in all their favourite elements: a sometimes violent potboiler of a plot, a '50s period sheen, a black-as-the-night sense of humour, and a bevy of brilliant A-list characters (Alden Ehrenreich and Tilda Swinton among the highlights). The madcap tour of classical Hollywood dazzles; the existential and political machinations intrigue. It's astonishing how the Coens remain in a league of their own, after three decades of consistent quality, and still make it look simple. Would that it were so simple...
17. Love & Friendship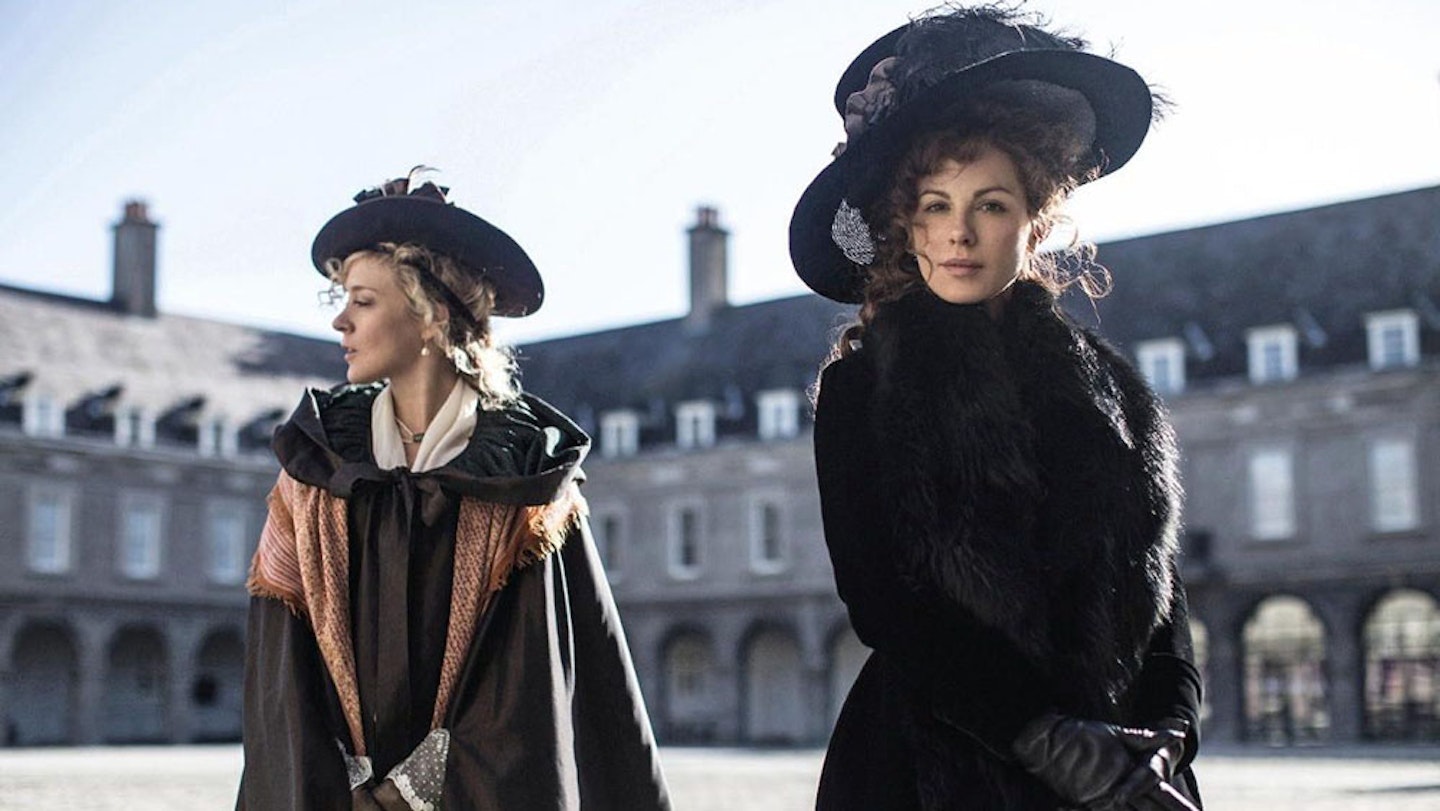 It is a truth universally acknowledged, that an actor in possession of a good blockbuster fortune, must be in want of a critically-acclaimed indie hit. So it was with Kate Beckinsale, who had spent so much time making countless Underworld sequels that we had almost forgotten what a tremendous actress she really is. And while the corsets of 18th century England could hardly be any more comfortable than vampire-leather, Beckinsale's piercing wit and sly delivery proves the indisputable highlight of Whit Stillman's shrewd Austen adaptation (though Tom Bennett's lovable idiot threatens to steal the show). General incivility at its finest.
16. Anomalisa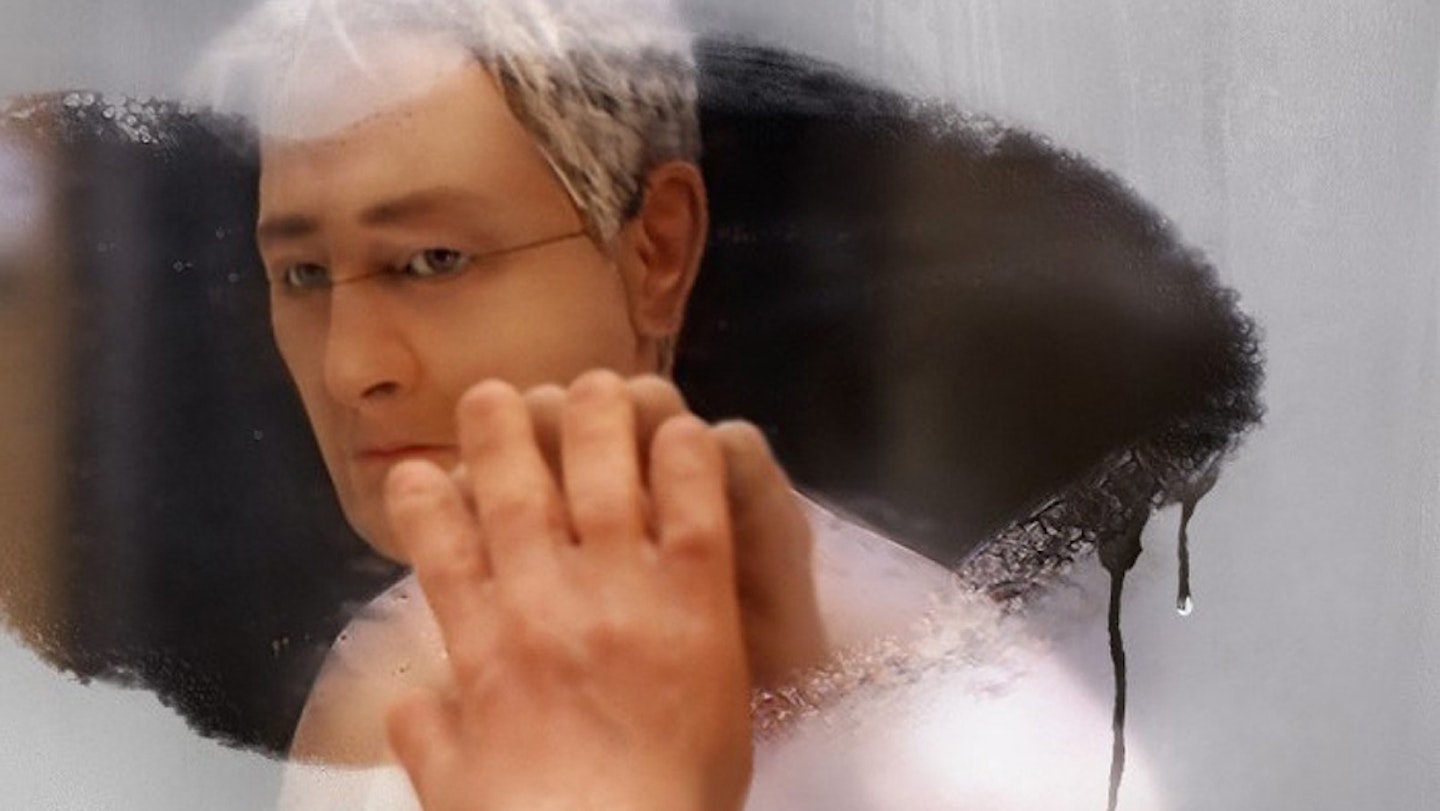 Charlie Kaufman is still not particularly cheerful. Good for us, frankly, if he keeps making films like Anomalisa, another exercise in exquisitely artful miserablism, told through the medium of scarily realistic stop-motion puppets. (Team America, this ain't.) Though his outlook may be bleak – given an extra pessimistic twang from the weary Lancashire voice work of David Thewlis
.– there's something oddly hopeful, and typically witty, about this strange little tale of a man who only sees the same face and hears the same voice on everyone.
Listen to an Empire Podcast interview with director Charlie Kaufman.
15. The Witch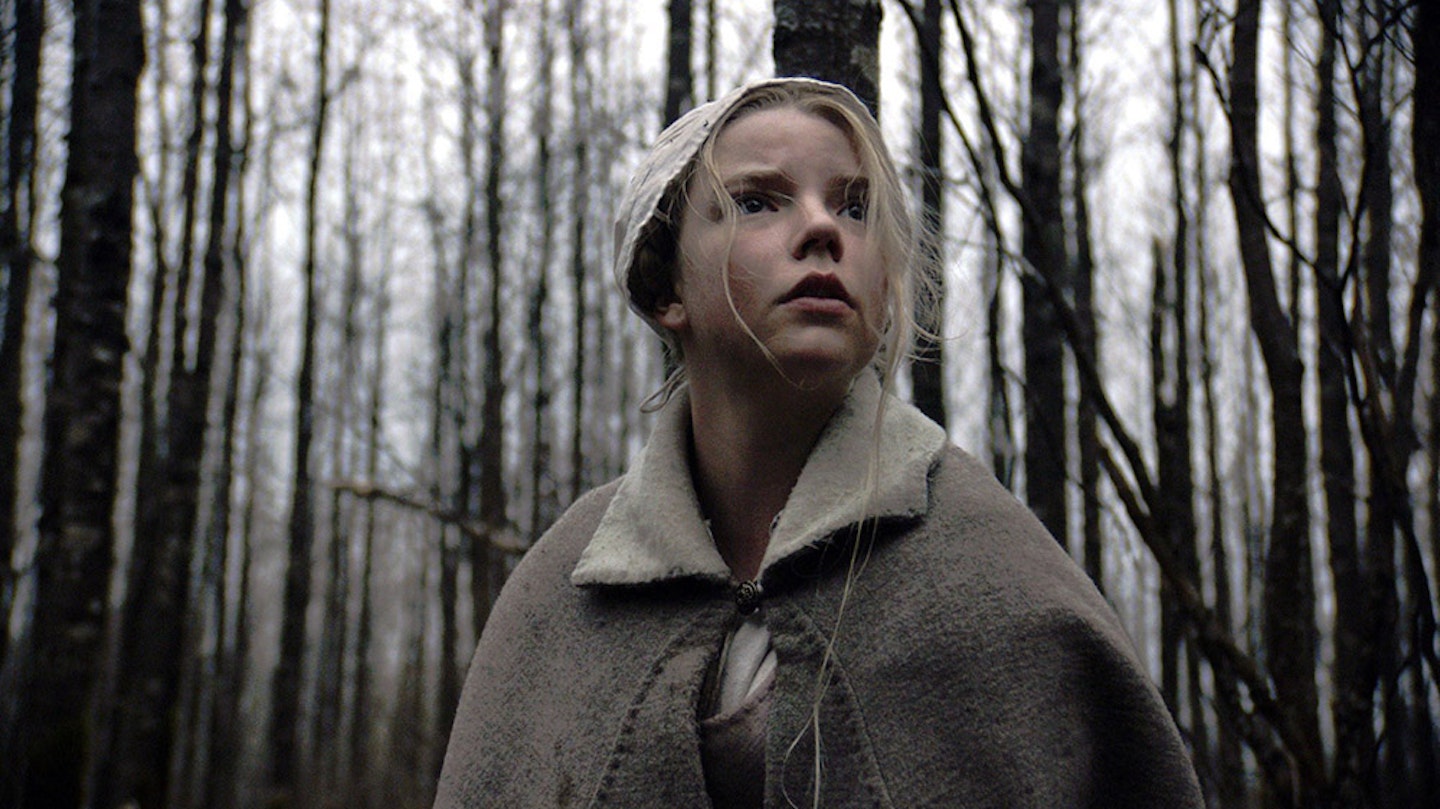 With its meticulous period setting and language, The Witch comes across as much like The Crucible as it does your average demonic possession horror. In fact, there's really nothing average about The Witch at all: a devastating psychological ordeal that works as well taken at face value (the goat IS the Devil) as according to more complex theories. The cryptic events are never fully explained, leaving The Witch ambiguously unsettling.
14. Rogue One: A Star Wars Story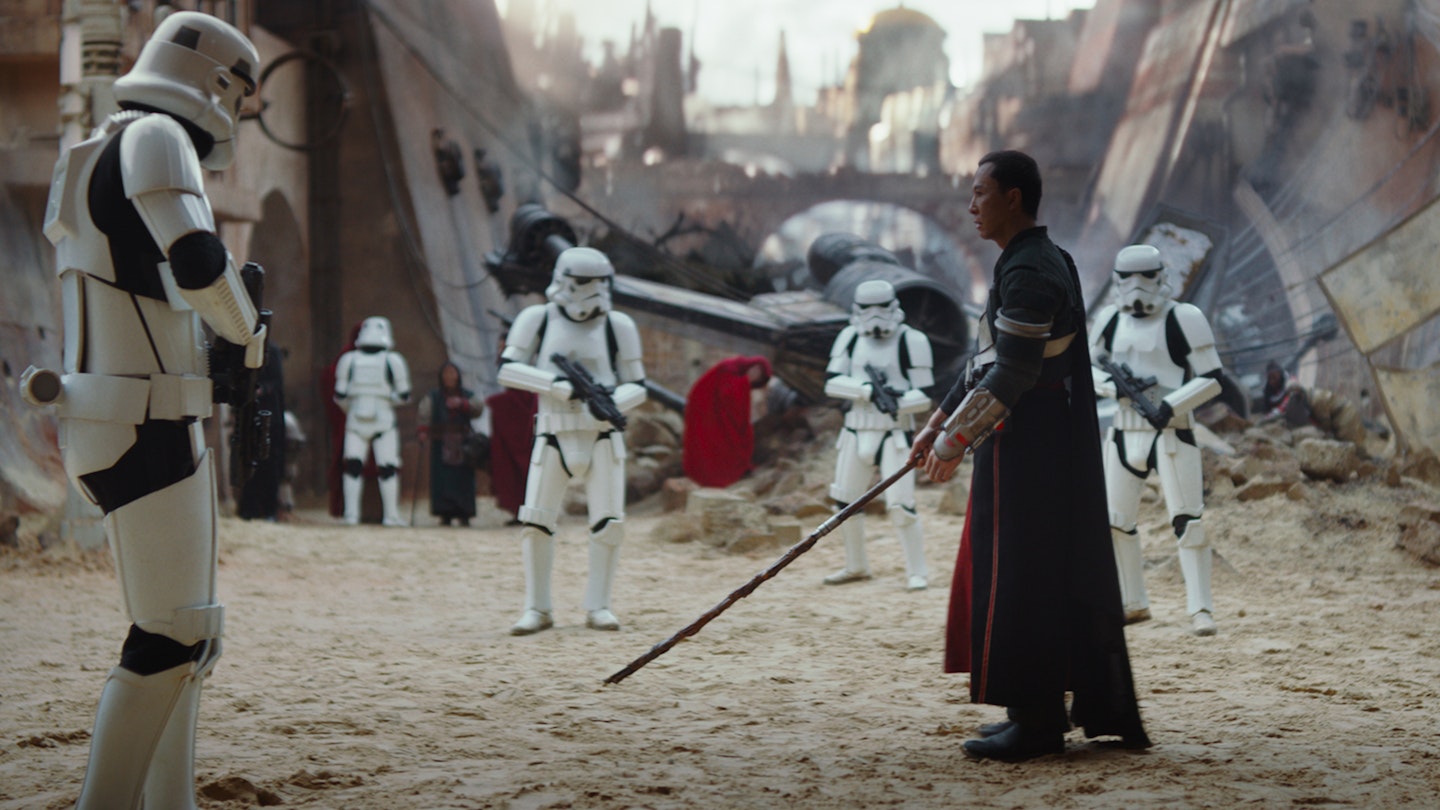 The first of the new standalone Star Wars movies, Rogue One arrived as an unknown quantity and proceeded to annihilate the box office like a blast from the Death Star itself. Darker, grittier and bolder than any saga film to date, Gareth Edwards's film is a WWII-inspired men-on-a-mission adventure set in the galaxy far, far away. It may be short on laughs but this is a welcome counterpoint to the main Episodes and forces you to see A New Hope in a whole new light.
13. Everybody Wants Some!!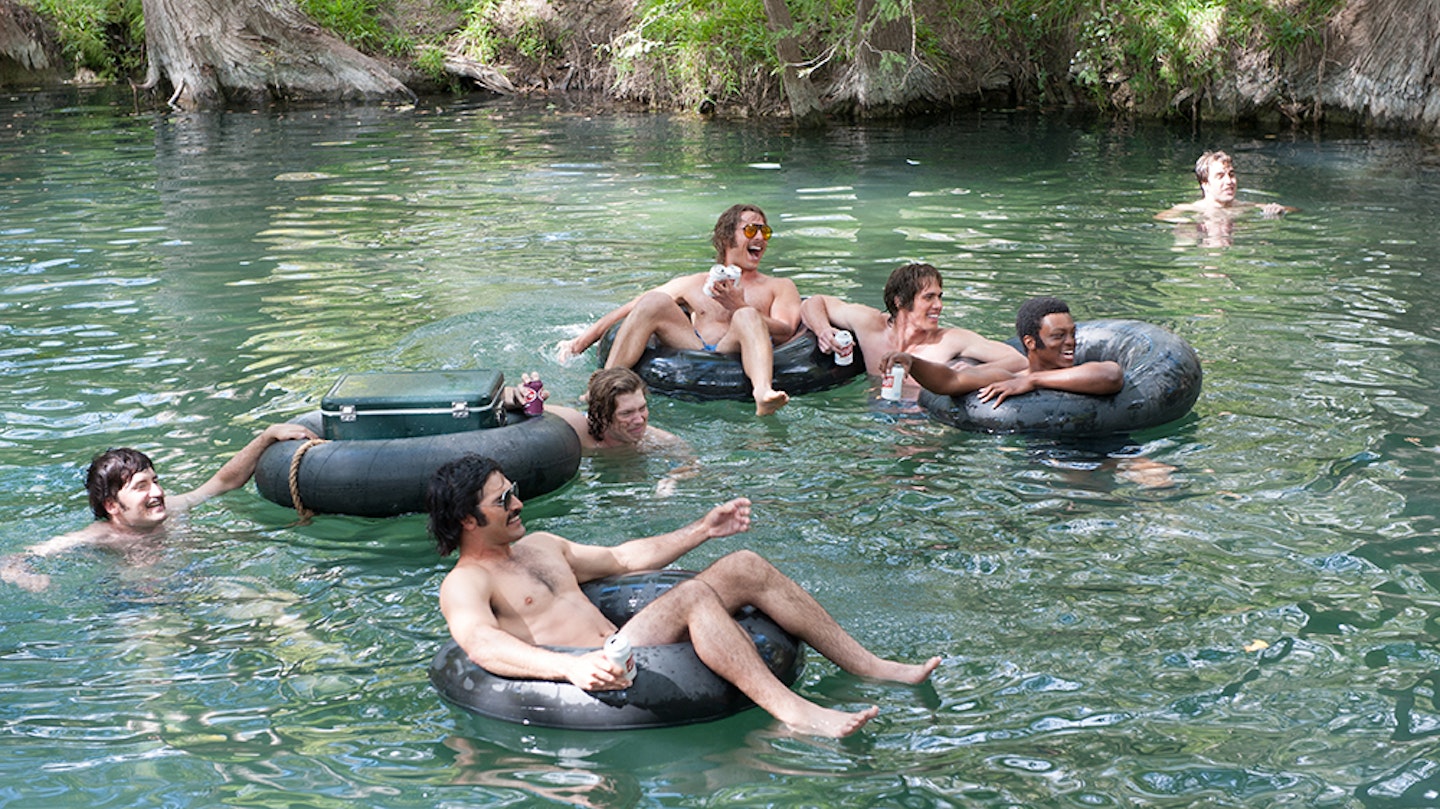 Richard Linklater has established his own genre of films which can be essentially described as "People From Texas Hang Out, Talk, Party". Set over the course of a single weekend in a 1980s college, it follows a gang of strutting alpha males – who, remarkably, aren't necessarily the reprehensible misogynist bros you'd expect them to be – hanging out, talking, and partying. There's essentially no conflict, and nothing much happens, but it feels more real and honest than a hundred campus comedies before it.
Listen to an Empire Podcast interview with director Richard Linklater.
12. I, Daniel Blake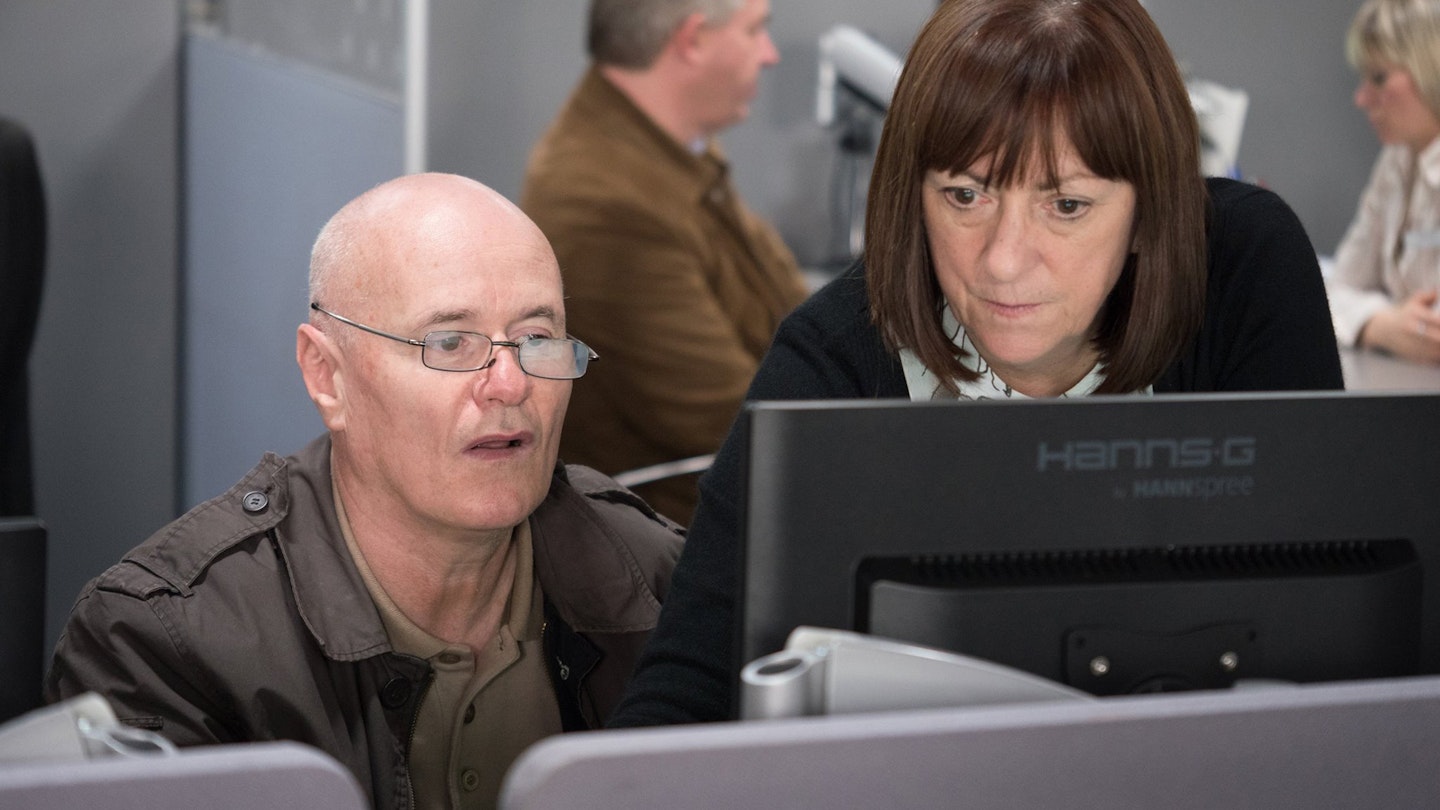 To think that Ken Loach nearly stopped making films. Rumours of the veteran filmmaker's retirement, which started rumbling after 2014's Jimmy's Hall, were greatly exaggerated, it seems. At 80 years old, the prolific firebrand remains as angry and relevant as ever, with a timely piece of social realism that strikes directly at the heart of austerity Britain. I, Daniel Blake's depiction of life on the dole makes for a brutal, often uncomfortable watch – particularly for anyone working in the Department for Work and Pensions. As well it should.
11. Moana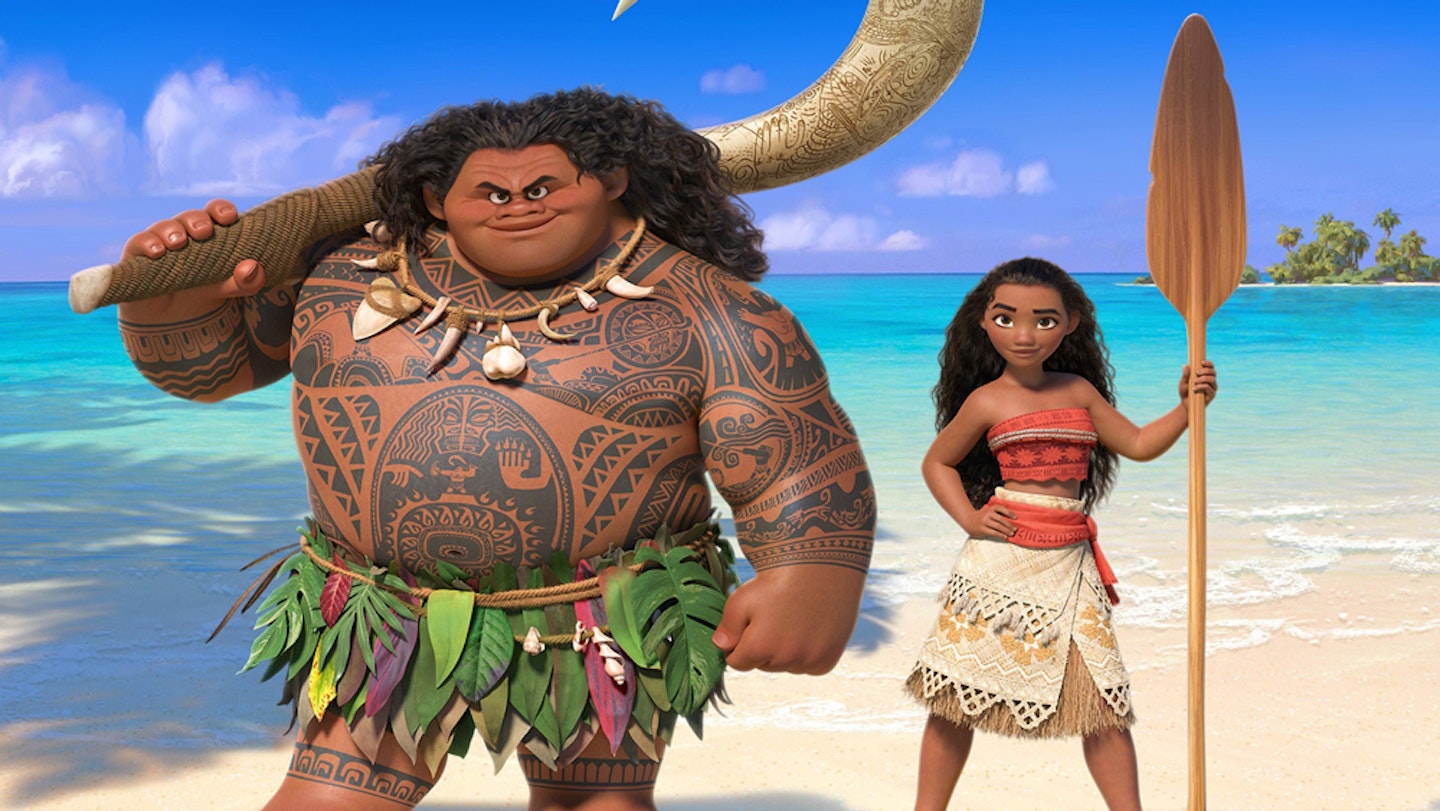 Disney animation are on so much of a roll at the moment, the maestros at Pixar must be looking nervously over their shoulders. Storming in on the heels of Zootopia/Zootropolis comes this oceanic musical with its big tunes and beguiling characters (not to mention Alan Tudyk as a demented chicken). See it for The Rock, see it for Lin-Manuel Miranda's foot-tapping musical numbers and see it for the former performing the latter. Did we mention the chicken?
10. Green Room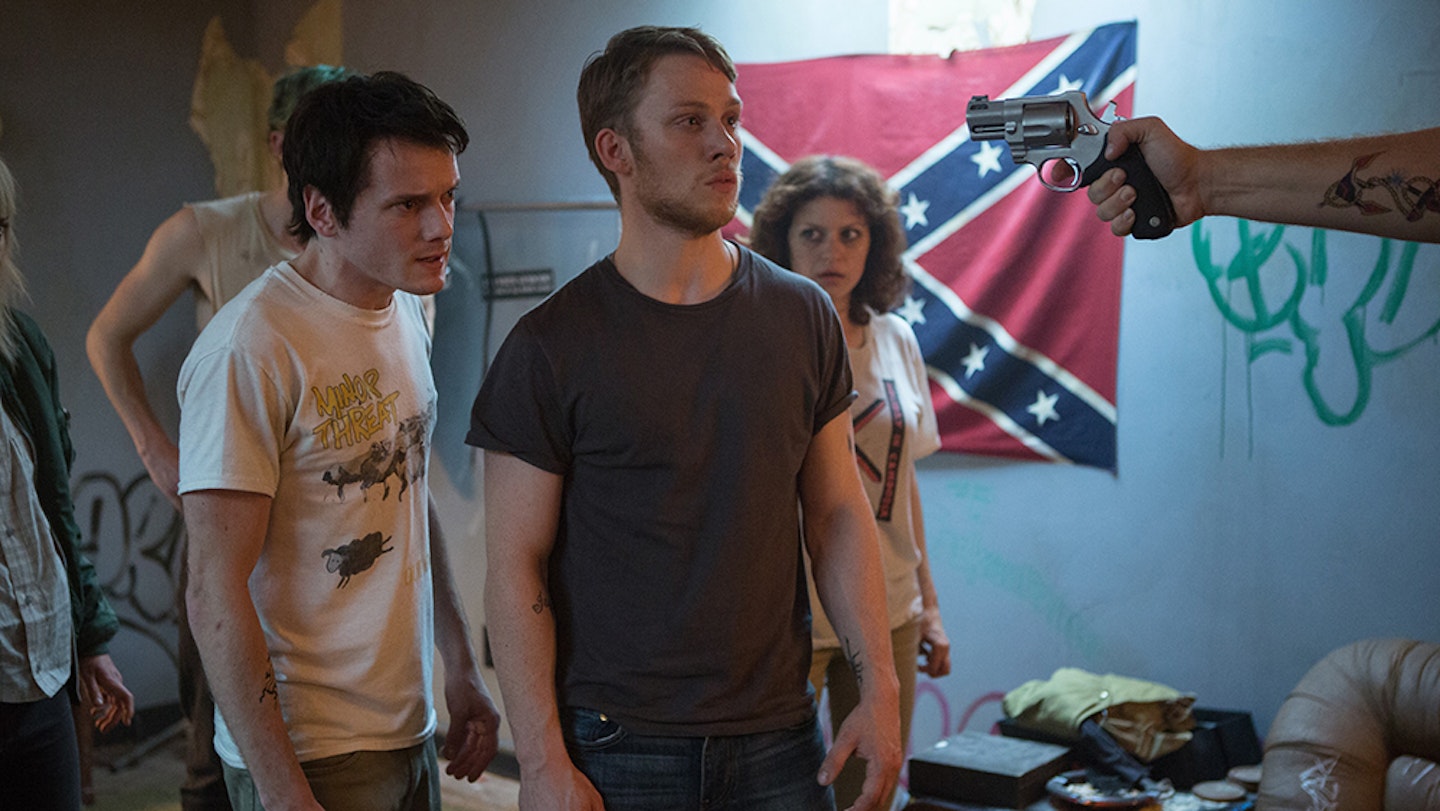 There's an inevitable bittersweet edge to watching Green Room now, being as it is one of Anton Yelchin's final roles before his tragic and untimely death. It's appropriate that it's exactly the sort of film the young actor was drawn to: unique, challenging, formidable indie fare. Jeremy Saulnier's horror-thriller pulls few punches and the violence will be too much for some tastes – the baddies are Nazis, after all – but it demands your attention.
9. Spotlight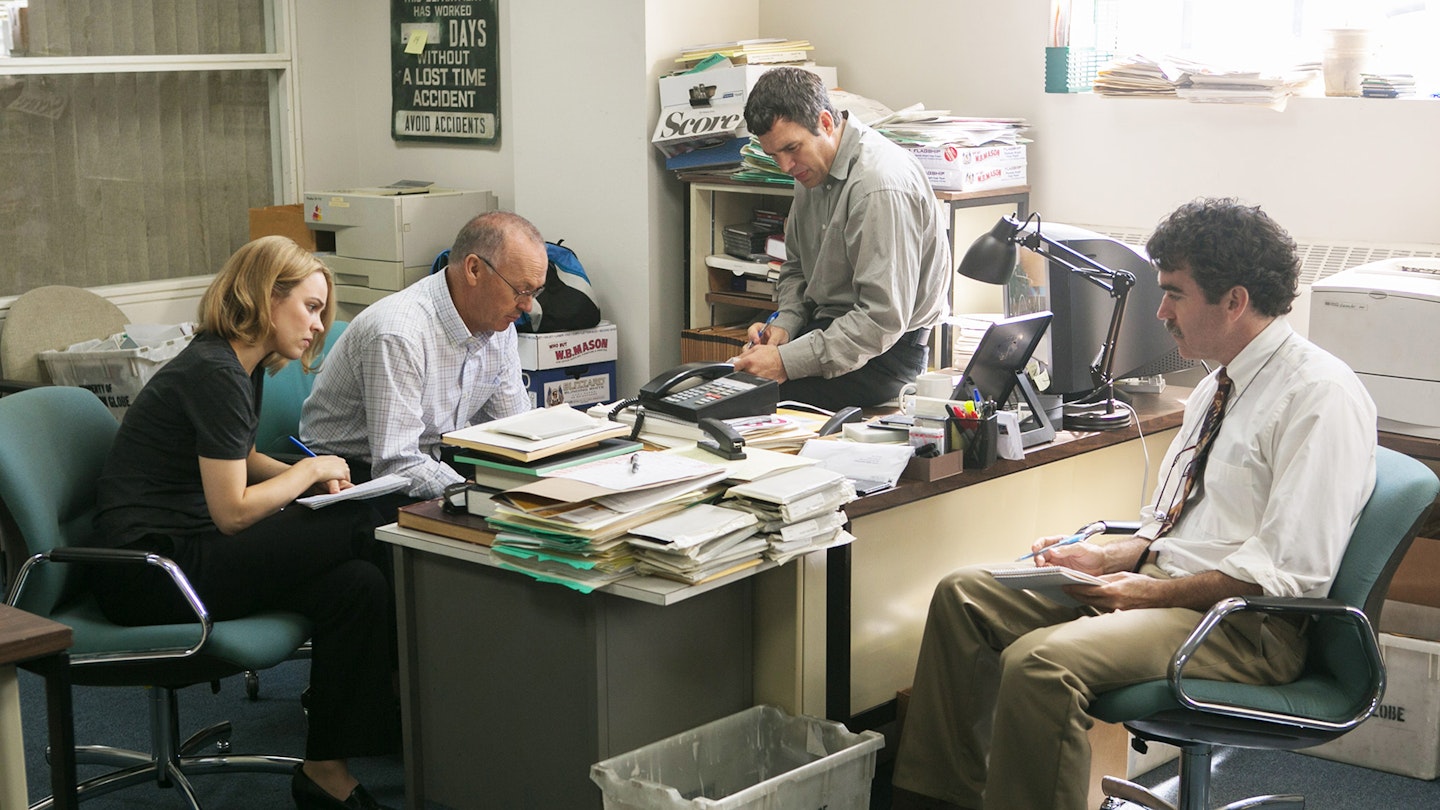 In retrospect, it's quite amazing that Spotlight won Best Picture at the Oscars back in February. There are no extended crying scenes in this film; no grandly-delivered elegies on the cost of war; no carefully-choreographed fight scenes; no explosions. There are certainly no CGI bears. The most dramatic thing that happens is when Mark Ruffalo dashes off to get some documents photocopied. This is a film driven purely by the simplicity of its story – a story of journalists exposing a scandal in the Catholic Church – and a straightforward sense of moral justice. It's a small, unshowy, angry film, which – like its heroes – just diligently gets on with the job at hand.
8. The Revenant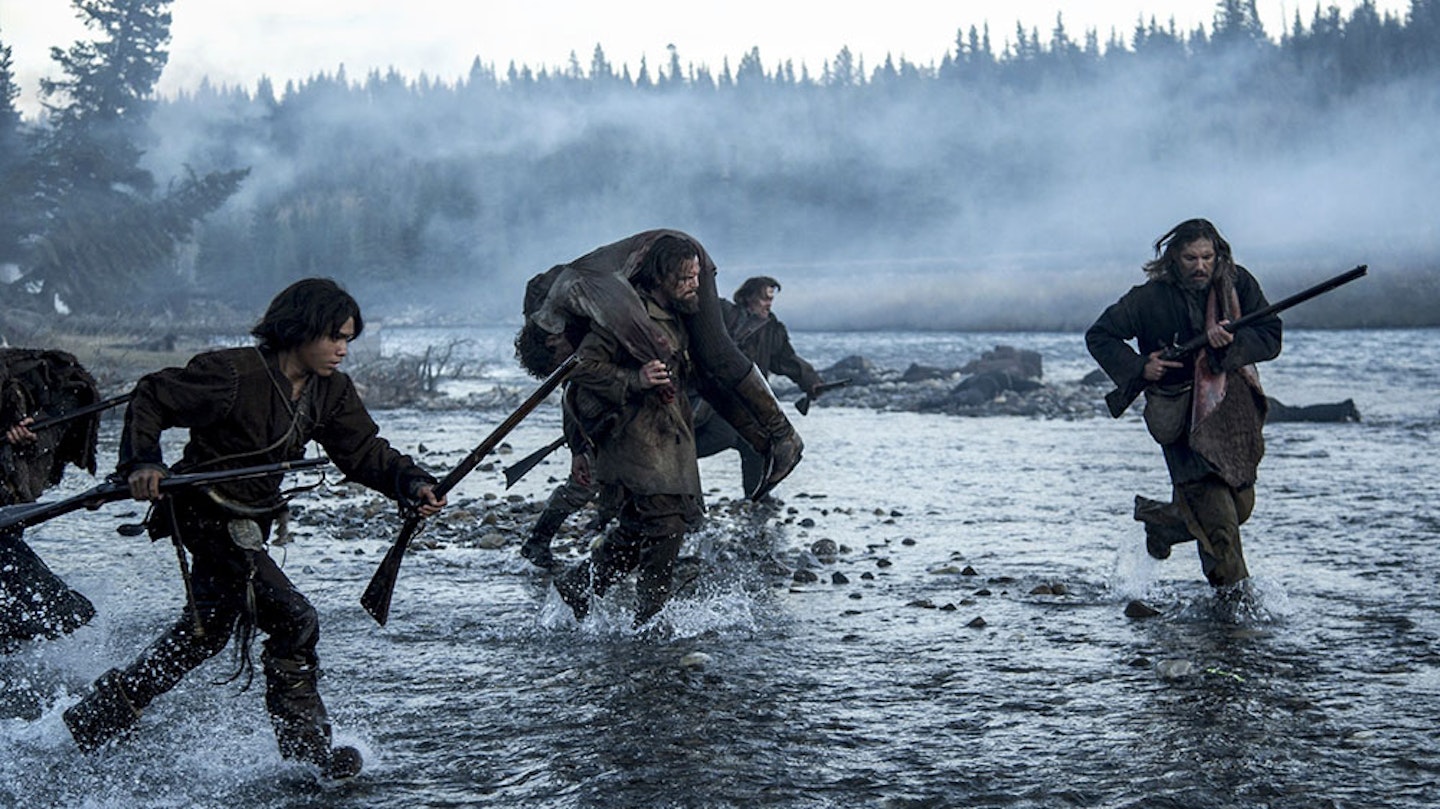 It was the movie that would finally coronate Leonardo DiCaprio with an Oscar, after five near-misses; it was the movie that become instantly legendary for that wintry Calgary shoot; it was the movie that was briefly, inaccurately reported to feature a scene of bestial buggery. The benefit of time and reflection shows it for the movie that it really is: an astonishing, gut-punching piece of cinema. Admittedly, there's not a huge amount of narrative meat on the bones – the dialogue is mostly grunts and gurgles – but Alejandro González Iñárritu and cinematographer-in-chief Emmanuel Lubezki have crafted two hours of overwhelming visual and sensory brilliance, anchored by DiCaprio's extraordinary, selfless, awards-hoovering lead turn. Best watched with the heating off, for the full effect.
7. Kubo And The Two Strings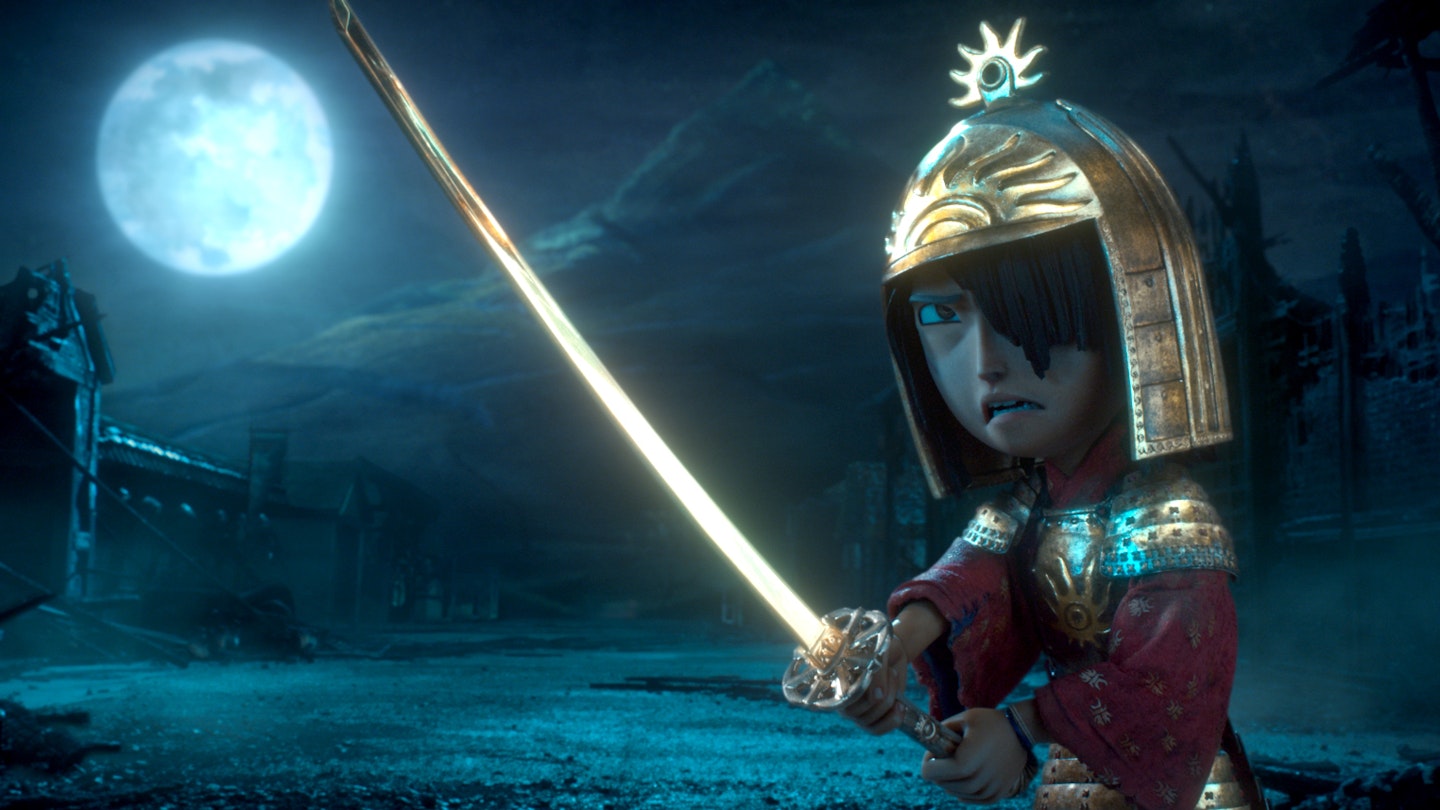 With Kubo And The Two Strings, Oregon-based animation studio Laika is now four for four. Where Coraline and ParaNorman brought the chills, and The Boxtrolls brought Victorian spills, Kubo provides martial arts fantasy thrills. Stop-motion animation has never been rendered more confidently, or more beautifully, as Kubo hops between emotional, scary, and comic moments, as assuredly as he wields his shamisen. Also, Matthew McConaughey plays an amnesiac samurai beetle.
Fifteen things you didn't know about Kubo And The Two Strings.
6. The Hateful Eight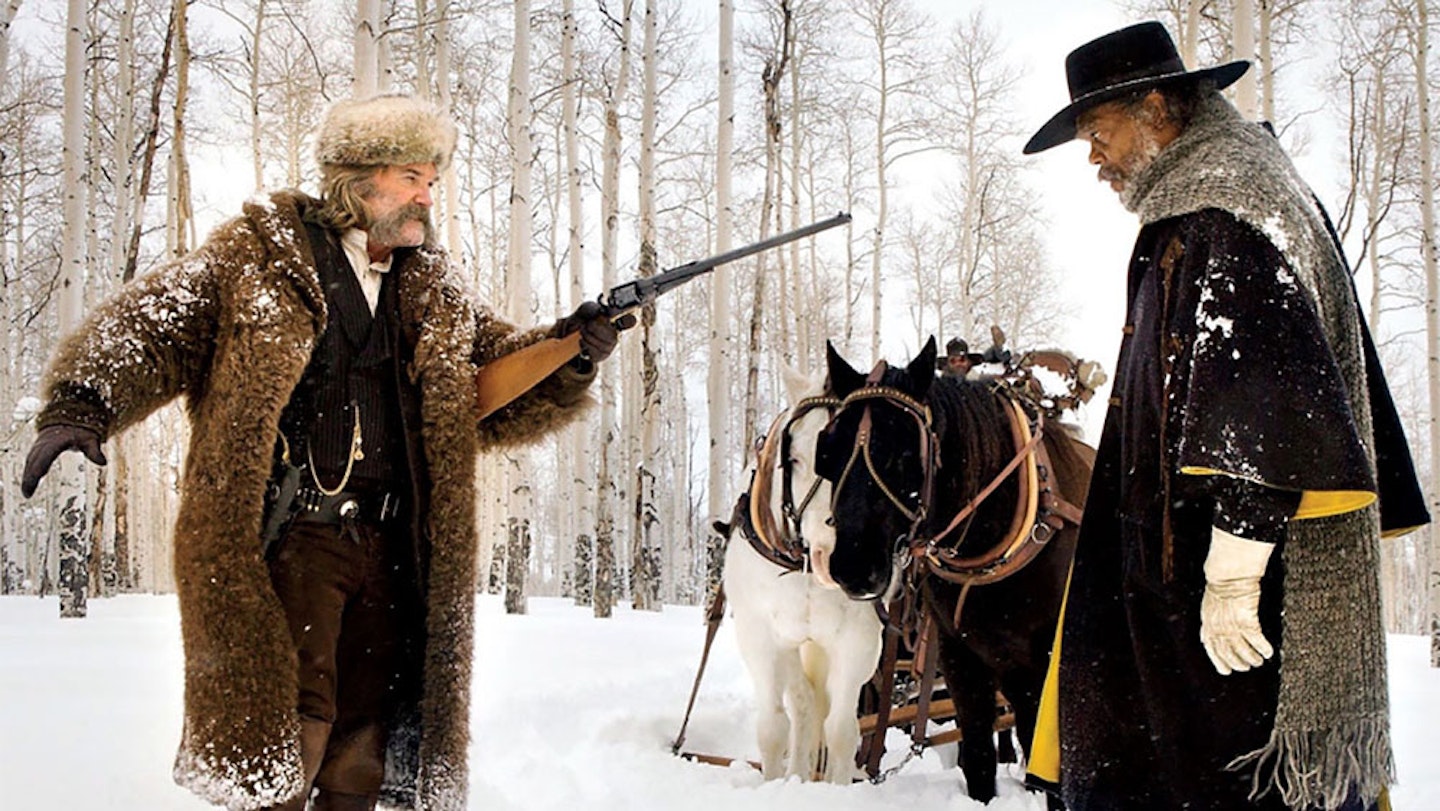 After a couple of false starts (read: script leaks), Quentin Tarantino's post-Civil War tale finally made it to the big screen back in January. And boy, was it worth the wait. As Tarantino's 'orrible octet seek refuge from a blizzard in Minnie's Haberdashery, it soon becomes clear that there's more on the agenda than simply getting a hot cup of cocoa. As the claustrophobia sets in and the bullets start to fly, there'll only be one question on your lips: 'can we have your third Western now please, QT?'.
Watch The Hateful Eight online now with Amazon Prime – 30 days free
5. Victoria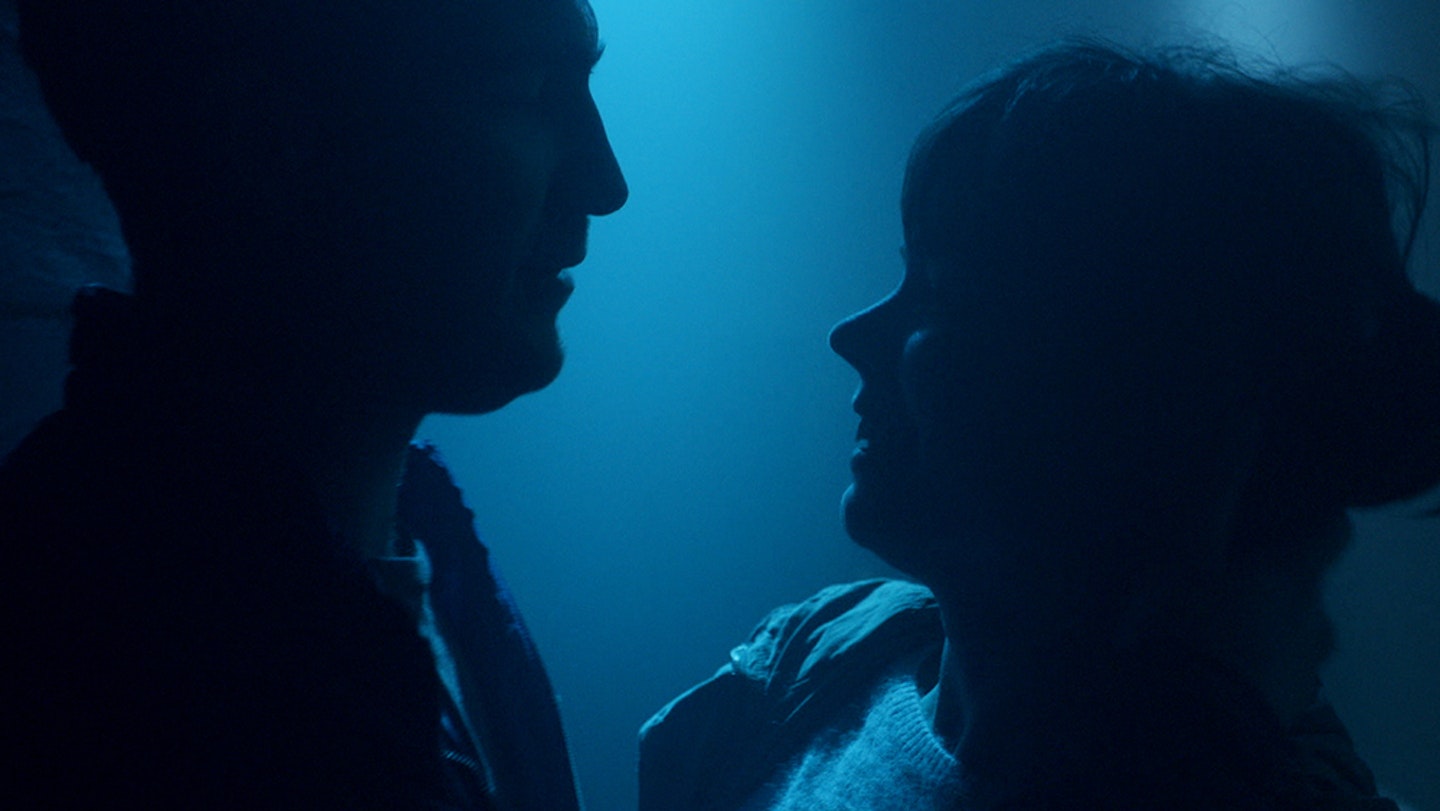 Sebastian Schipper's camera first presses 'record' at 4am in the depths of a dingy Berlin nightclub; it doesn't press 'stop' until the sun is coming up, a good two-and-a-half hours later. But what's remarkable about Victoria is how quickly you forget about the technical achievements of its single-take gimmick. The first hour of this unique German indie is an ode to youthful late-night mischief and drunken flirting; the second half, morphing into a thriller barely without warning, is more kinetic than a jaunt down the autobahn. It's cinema as theatre: alive, visceral, and electrifying.
4. Captain America: Civil War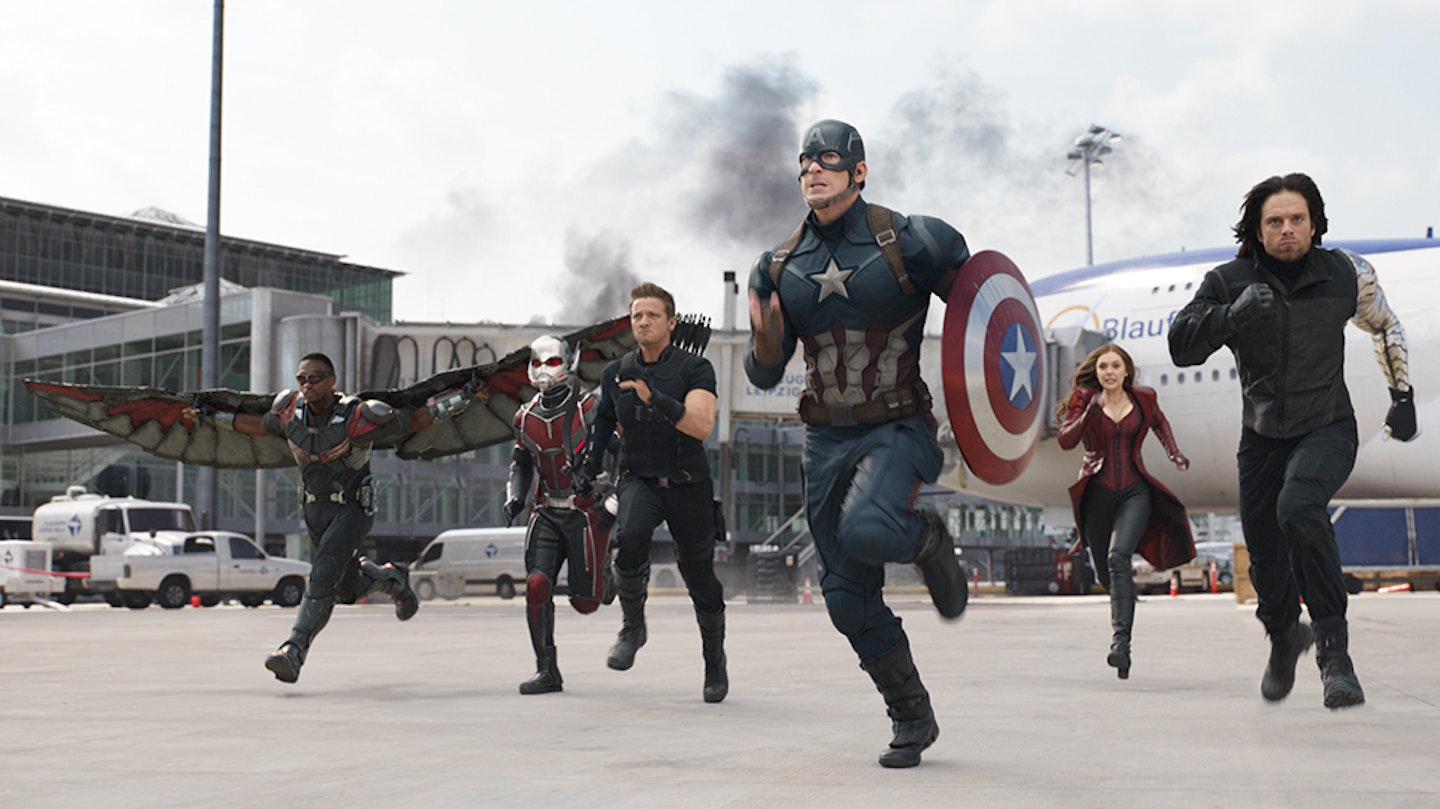 Marvel's most ambitious outing to date set everyone's favourite super-squad against each other – and sent a few of them home to patch up their suits. The idea of pitching 673 (or thereabouts) superheroes against each other was a dizzying notion, but the brothers Russo pulled it off with aplomb, introducing a unanimously crowd-pleasing baby Spidey in the process. Worried about superhero fatigue? Those fears completely vanish by the time you reach the film's airport battle opus.
Ten things we learnt from the Civil War director's commentary.
3. Hell Or High Water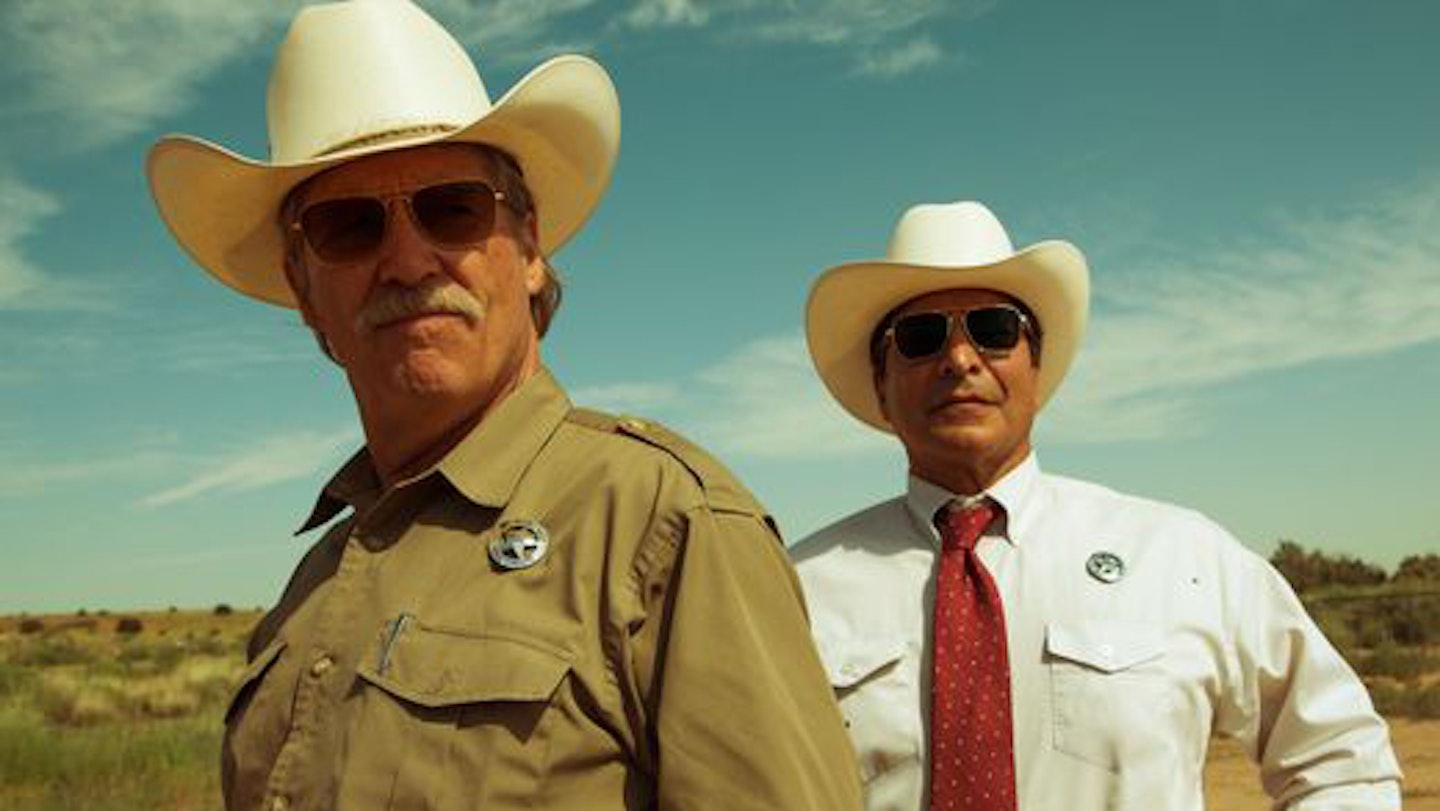 Surprisingly, the year's best Western originated in a small village just outside Newcastle. Northumberland's own David Mackenzie, cashing in a few of the Hollywood chips his much-lauded prison drama Starred Up earned him, had a doozy of script to work with from Sicario's Taylor Sheridan. The pair craft a rural fable of bank-robbing brothers ripping off an unjust system, which has Ben Foster and a standout Chris Pine careering around the Texan badlands with Jeff Bridges in zen-like pursuit. Gripping, provocative and very funny, it's well worth tracking down.
2. Arrival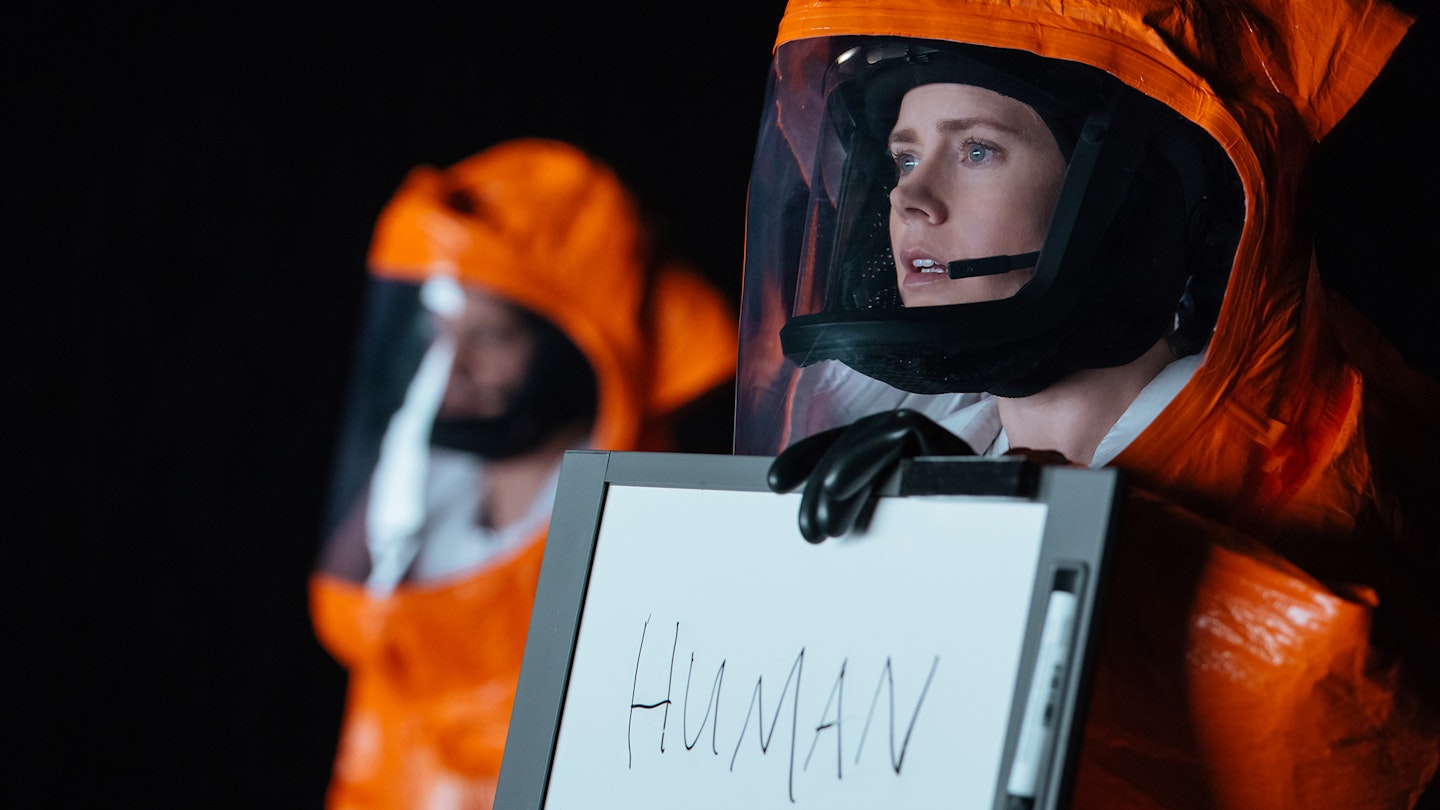 In a year where blockbusters often faltered, Canadian director Denis Villeneuve offered a stirring riposte. Here was genre cinema done right. Arrival certainly isn't lacking in Hollywood razzle-dazzle: there's scale and bluster; there's special effects that wow; there's pace and tension; there's a grand IMAX release, should you be so inclined. But it is also a intensely cerebral piece of work, transforming Ted Chiang's short story into an atmospheric wrong-footing puzzle which plays with narrative conventions and linguistic head-scratchers. And thanks to an emotional, career-best performance from Amy Adams, it never loses sight of its humanistic core. Not bad for a film about aliens.
1. Hunt For The Wilderpeople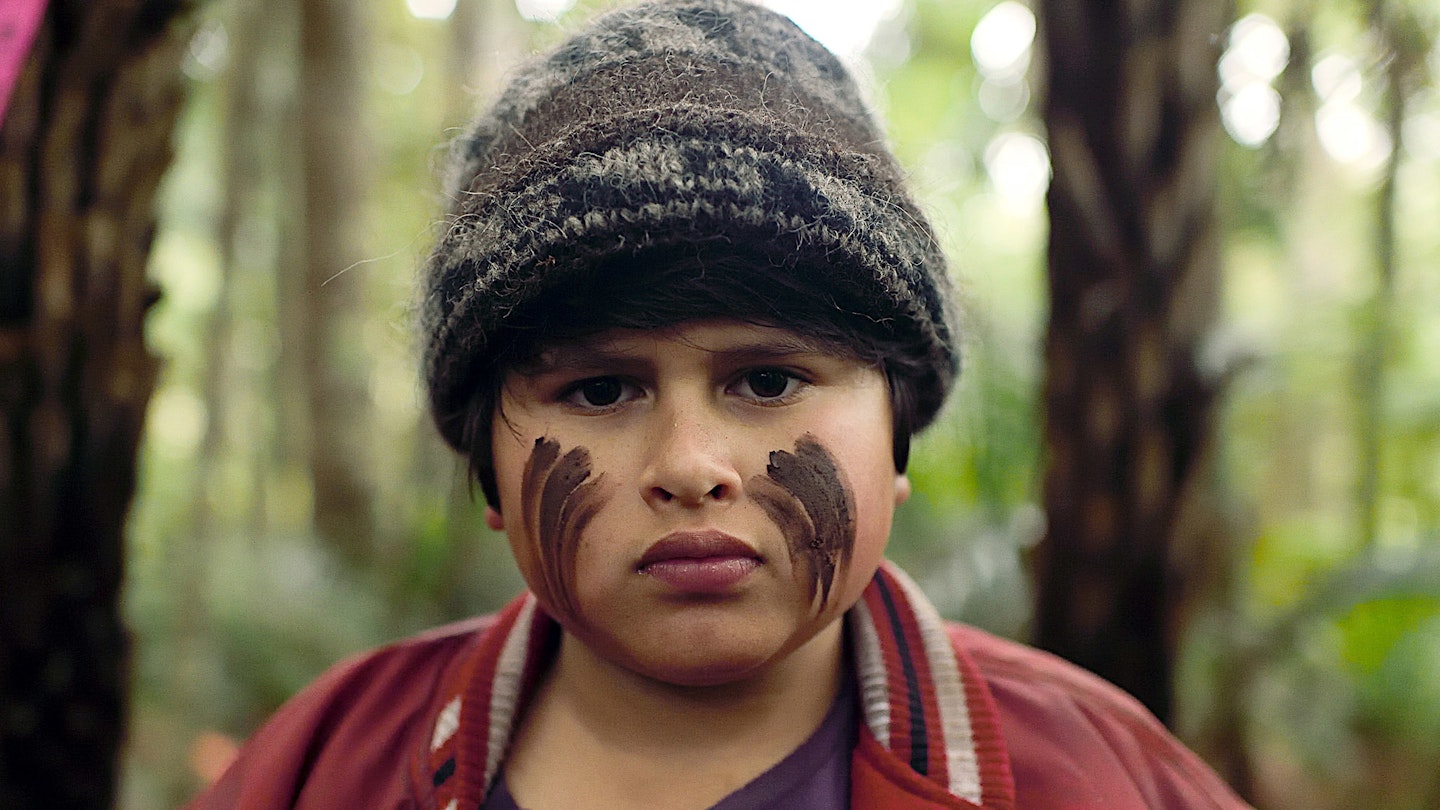 "I didn't choose the skuxx life, the skuxx life chose me." Thus spake the poet, philosopher, adventurer, and gangsta-in-training Ricky Baker (Julian Dennison). He's an unlikely cinematic hero: a tumbly Kiwi kid from the wrong side of the tracks, whose crimes include kicking stuff, defacing stuff, burning stuff, and loitering. A real piece of work. It takes a grizzled old farmer named Hec (Sam Neill, looking like Dr. Alan Grant fell on hard times) to bring him out of his shell – and vice versa – as the improbable pair embark on an unexpected journey through the New Zealand jungle.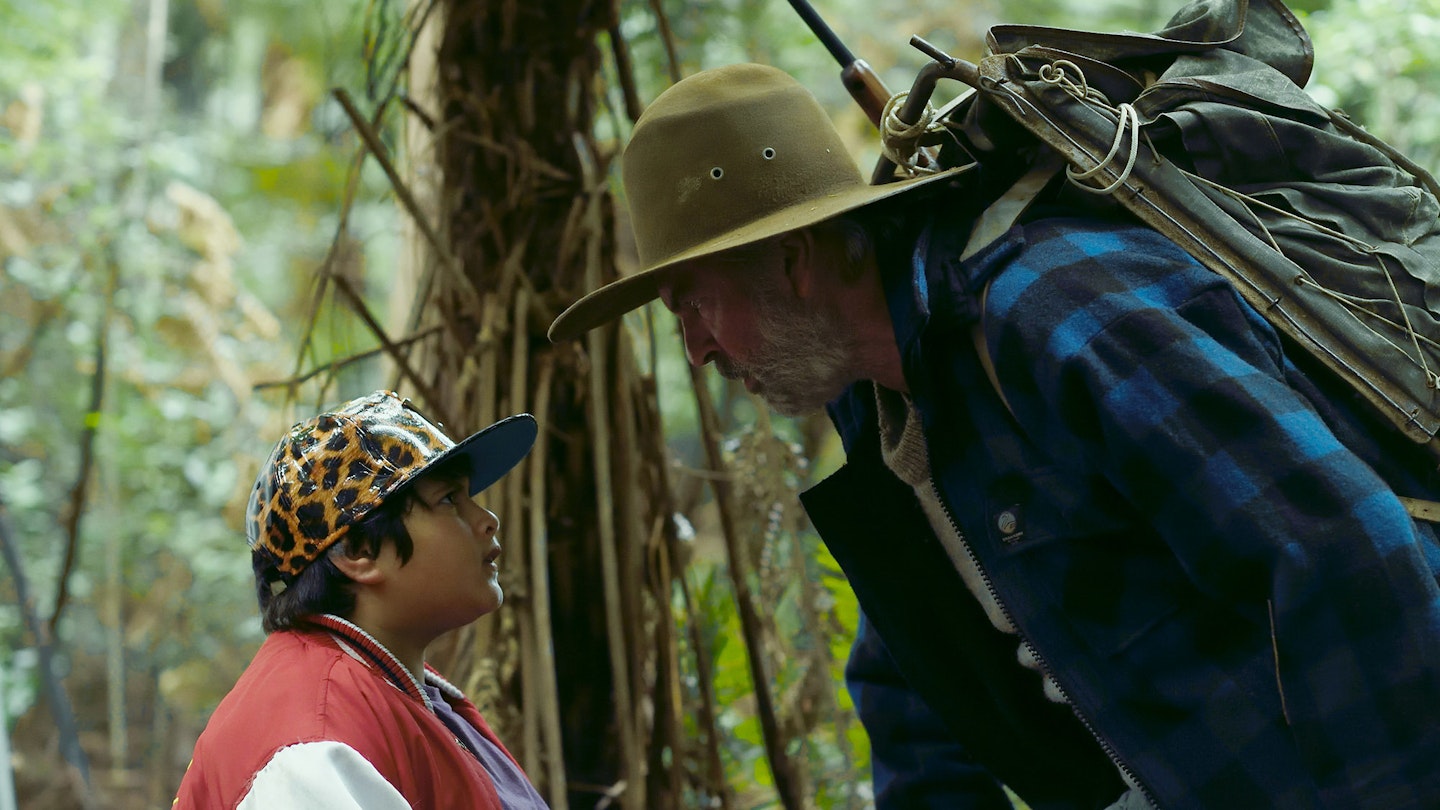 To say that Hunt For The Wilderpeople was a surprise is perhaps overstating it. Anyone who'd seen director Taika Waititi's vampire mockumentary What We Do In The Shadows would know we were in for an Antipodean treat. But the way it perfectly balances its elements – emotional without being overwrought, quirky without being twee, hilarious without losing touch of the story or characters – is an achievement that nobody saw coming. It's a small, charming, utterly delightful film, from a tiny island on the other side of the world, and it deserves to take the world by storm. We'd call it 'majestical', but as Ricky insists, that's not a word, so we'll have to settle for calling it the best film of 2016.