A unique name, a unique face, and a unique actor – throughout his decades-long career across stage and screen, Benedict Cumberbatch has carved out quite the catalogue of characters. Geniuses? Often. Super-smart? Always. And, when he turns to the dark side, supremely sinister? Absolutely. Though there are thematic similarities across his choices, his standout turns span a variety of genres, from the historical, to the fantastical, and everything in between. With his head-spinning, Sam Raimi-directed second MCU instalment, Doctor Strange In The Multiverse Of Madness, in cinemas now, here's Empire's list of Benedict Cumberbatch's 10 greatest roles (in no particular order) so far:
Benedict Cumberbatch's 10 Greatest Roles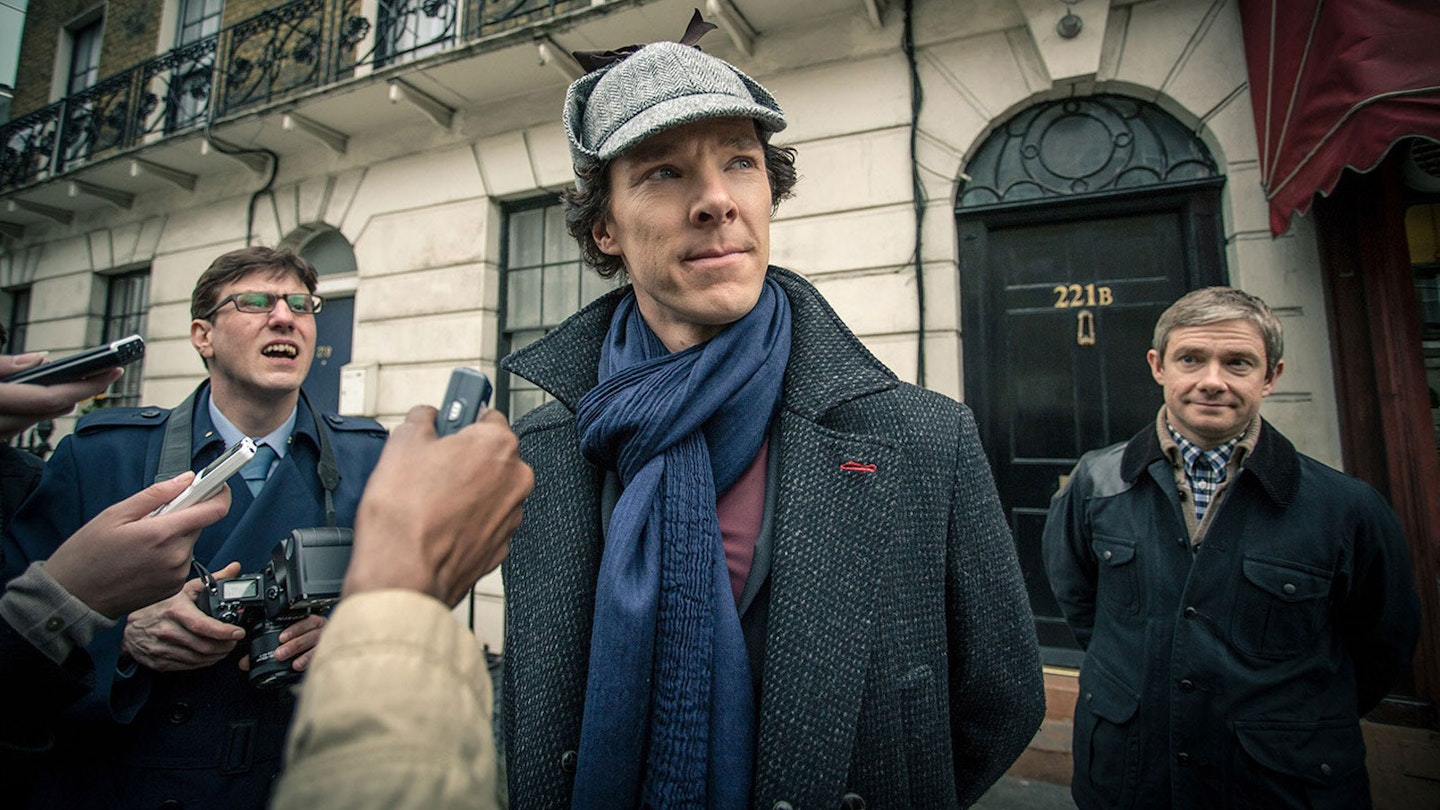 1 of 10
Sherlock (Sherlock, Series 1-4)
It wasn't his first role – but really, this is where the legend of Cumberbatch began. His modern-day incarnation of Sherlock Holmes in Steven Moffat and Mark Gatiss's contemporary detective adaptation somehow managed to be charismatic and captivating while capturing all of the character's coldness. His Sherlock is fast and funny, but appropriately arrogant too – suffering the unbearable weight of being the smartest guy in the room (until he suddenly isn't – hello, Moriarty). It's a performance both physical and cerebral, leaning into the character's extensive history while bringing it right into the present day. It's no mystery why Sherlock became an instant hit; nor why Cumberbatch's career took off immediately after.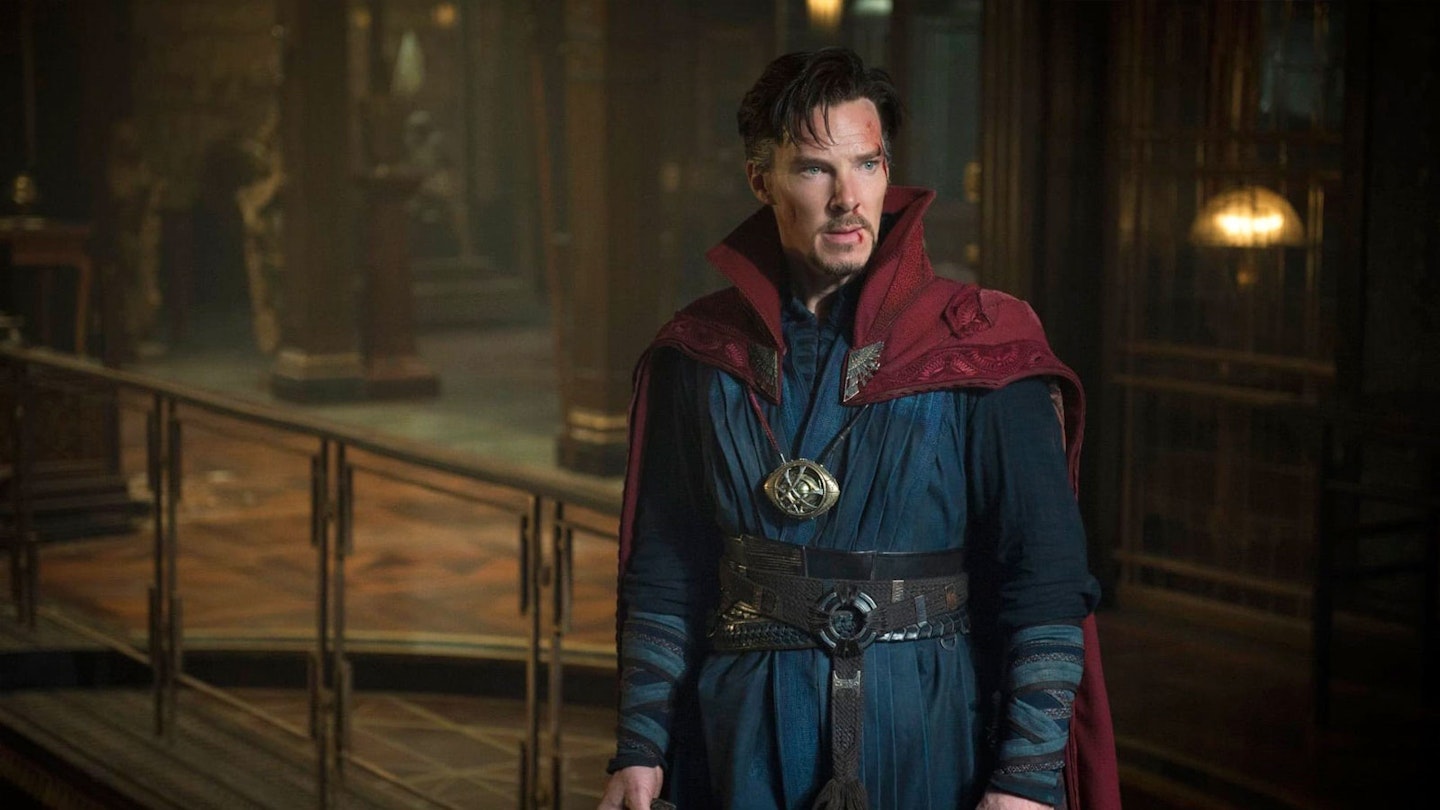 2 of 10
Stephen Strange (Doctor Strange / Avengers: Infinity War / Avengers: Endgame / Doctor Strange In The Multiverse Of Madness)
It felt inevitable that Cumberbatch would, at some point, be swept into the MCU. And while he reportedly turned down the role of Malekith in Thor: The Dark World (phew!), he eventually found the right fit in the Master Of The Mystic Arts. Having already brought smarmy smart-alecry to Sherlock, he slipped into the role of Stephen Strange with ease – a guy whose obnoxious self-belief exceeds that of even Tony Stark. But through his solo film, his supporting appearances in Infinity War and Endgame, and now Multiverse Of Madness, Cumberbatch has brought increasing warmth to a character whose defects define him in complex, nuanced ways – all while brightening the MCU up with dazzling displays of multicoloured magic.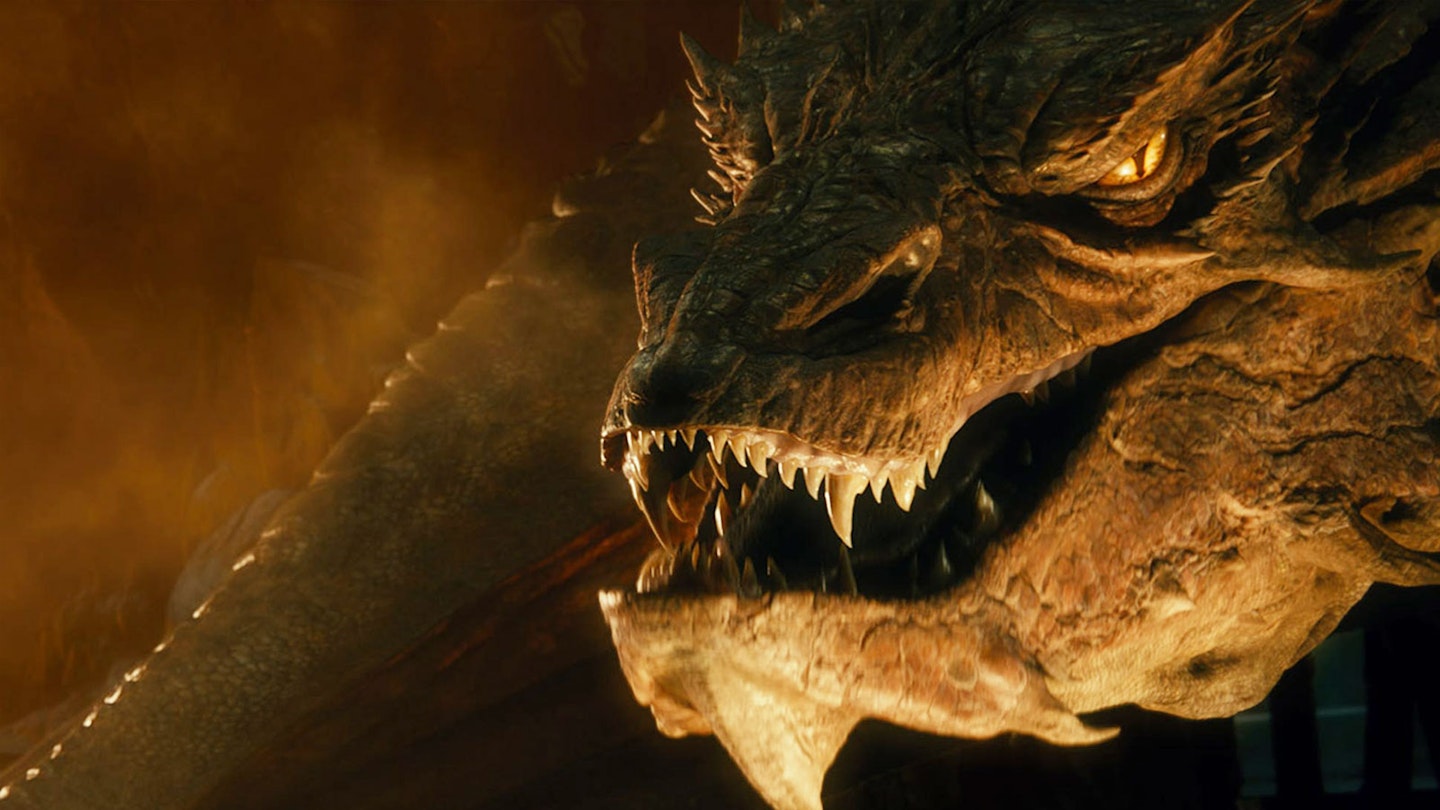 3 of 10
Smaug (The Hobbit Trilogy)
Talk about commitment. To inhabit the scaly skin of Middle-earth's most notable dwarf-frazzling dragon, Cumberbatch didn't just lend his vocal talents – he gave a full, physical, mo-capped performance that saw him writhing around the floor in a grey leotard. If the behind-the-scenes videos offer endless amusement, on screen it's remarkably effective – imbuing a potentially tricky character with deliciously malicious personality, expressive in his hatred and superiority. When Smaug snarls "I am fire! I am death!" as he swoops towards Lake-town, you see he really bloody means it.
4 of 10
Alan Turing (The Imitation Game)
For the role that earned him his first Oscar nomination, Cumberbatch stepped into the shoes of a legendary, tragic figure – pioneering mathematician Alan Turing. The Imitation Game depicted Turing's efforts to crack the German Enigma code at Bletchley Park during the darkest days of World War II, with Cumberbatch managing to stand out even amongst a stellar ensemble that includes Keira Knightley, Matthew Goode and Mark Strong. He embodied Turing with an awkward-yet-endearing, nervous-yet-confident presence – a complicated man, whose eventual death at the hands of the deeply discriminatory British establishment of the time makes Cumberbatch's electric, eccentric performance even more poignant and heart-wrenching.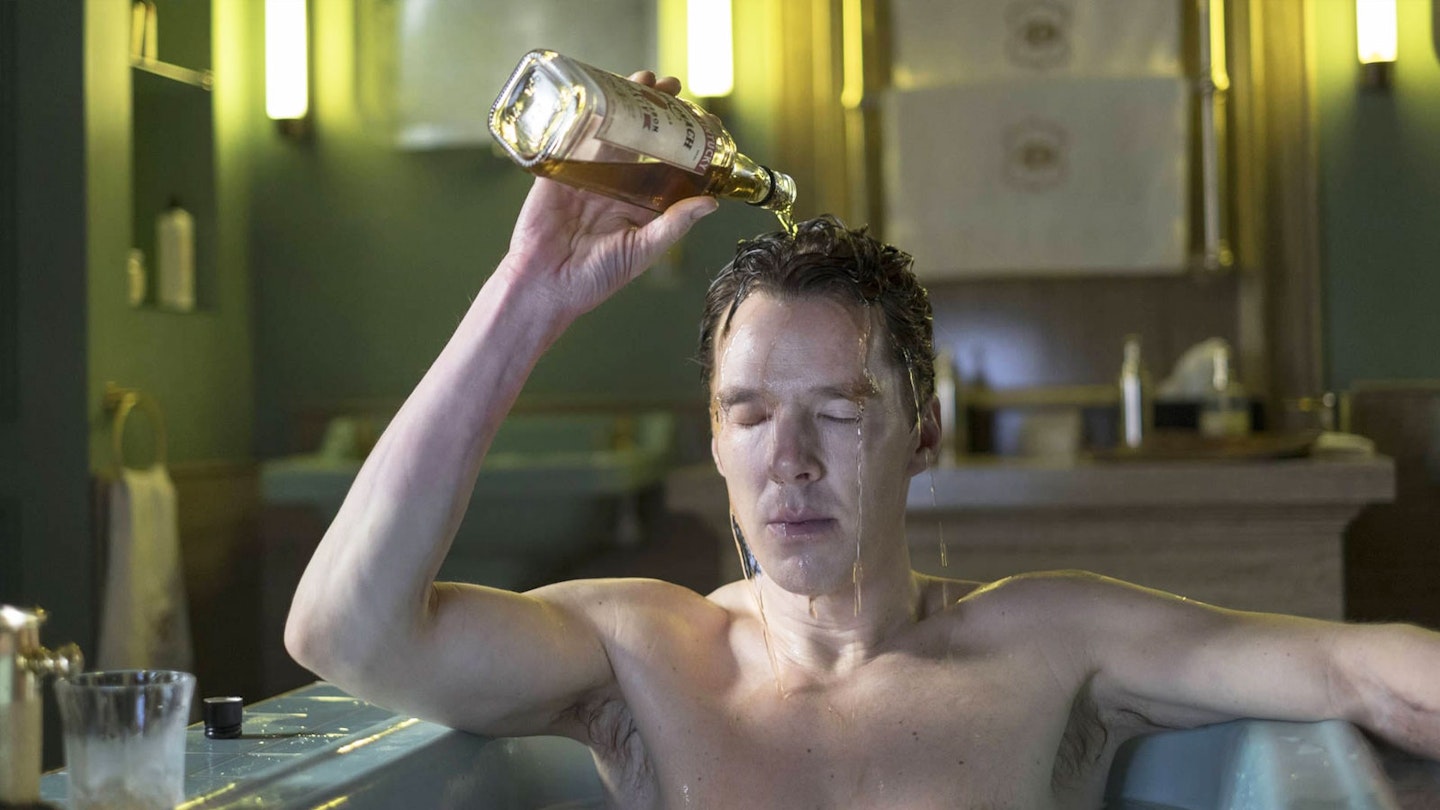 5 of 10
Patrick Melrose (Patrick Melrose)
Adapted from Edward St Aubyn's semi-autobiographical novels, this five-part limited series was the perfect playground in which Cumberbatch could cut loose. In a career defined by complex characters who blend suffocating genius with deep emotional scars, Patrick Melrose might be the greatest example – a drug-addicted aristocrat with mental health issues, numbing himself from the sexual abuse he was subjected to as a child. The series – scripted in full by David Nicholls and Edward Berger – makes a broad tonal sweep from mind-addled mania to total emotional despair, all laced with an undercurrent of dark humour. Cumberbatch not only keeps up, but drives those gear-shifts with laser precision.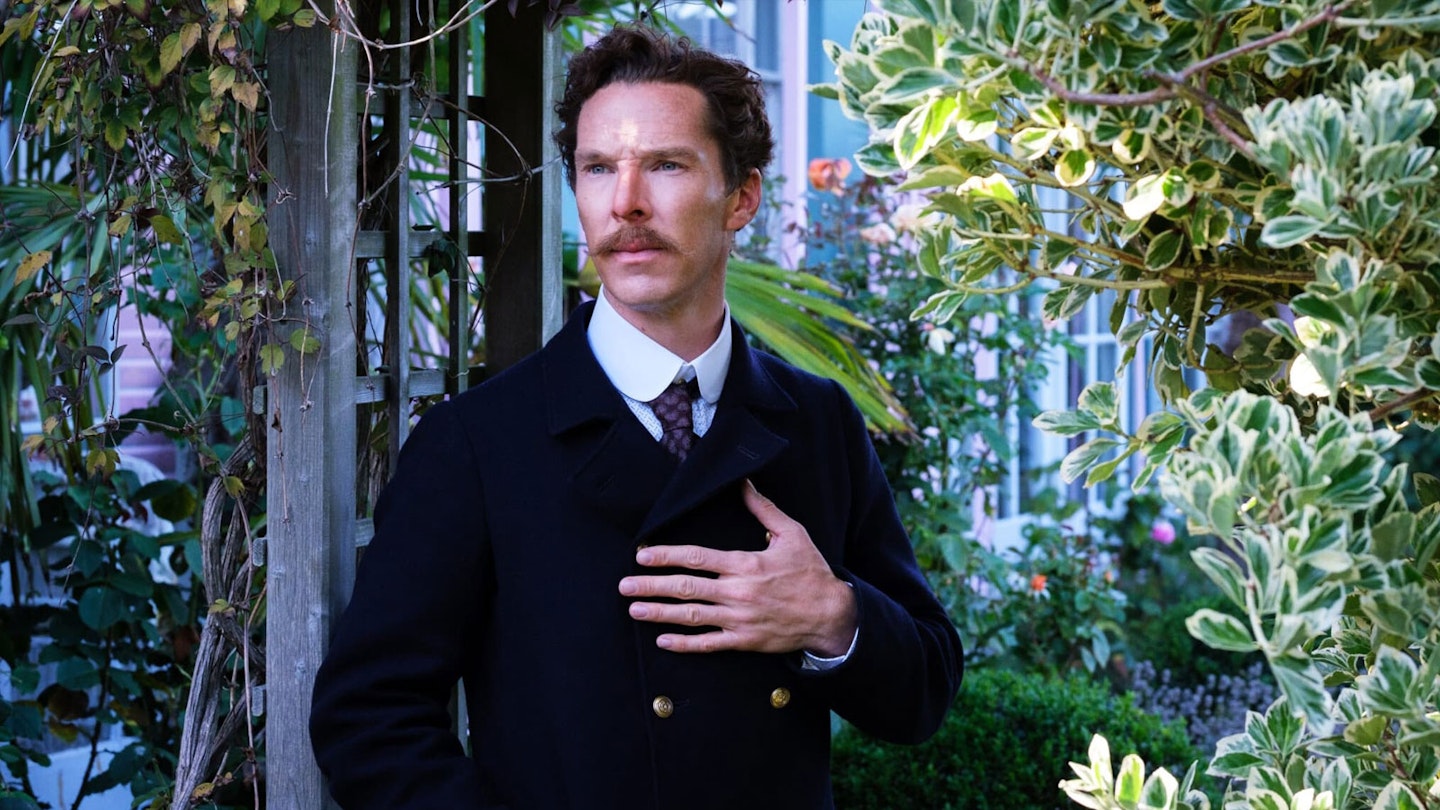 6 of 10
Louis Wain (The Electrical Life Of Louis Wain)
Getting to see a softer side of Cumberbatch is rare – which makes his performance in The Electrical Life Of Louis Wain such a delight. In Will Sharpe's art biopic, Cumberbatch paints a tragic but beautiful portrait of the artist as a gifted, troubled man, whose experiences of loss, deteriorating mental health, and love of cats resulted in psychedelic, uplifting, game-changing work — all of which is reflected by Sharpe's colourful, kaleidoscopic direction. This film wasn't the first time Cumberbatch had played a genius, or even a real-life one, plucked from history, but it is perhaps the first time we see more of the actor's vulnerability laid bare, his sincerity and rawness managing to break through the creative chaos around him.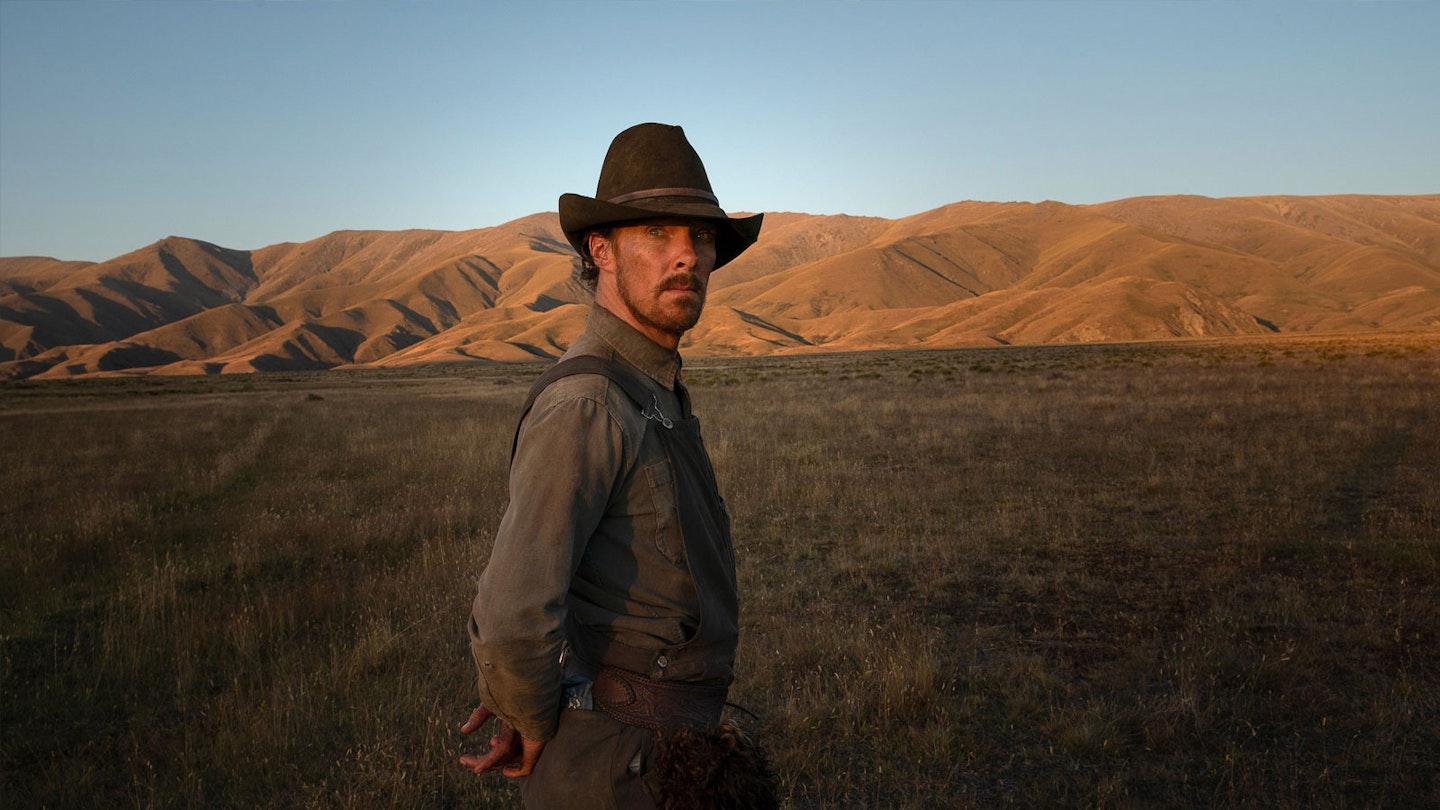 7 of 10
Phil Burbank (The Power Of The Dog)
Forget dragons and drug addicts – never has Cumberbatch been more menacing than as ranch owner Phil Burbank in Jane Campion's Oscar-winning The Power Of The Dog. A dark, dirty force of nature whose enjoyment of exerting power over others is ultimately his downfall, Burbank is cruel to his brother George (Jesse Plemons), a looming, threatening presence over George's new wife Rose (Kirsten Dunst), and shows a mix of toxic belittlement and mysterious curiosity towards her son Peter (Kodi Smit-McPhee). A role unlike any he's taken on before, The Power Of The Dog allowed Cumberbatch to flex a sinister muscle completely different to that of the snarling villains or snarky geniuses of his that we're more familiar with.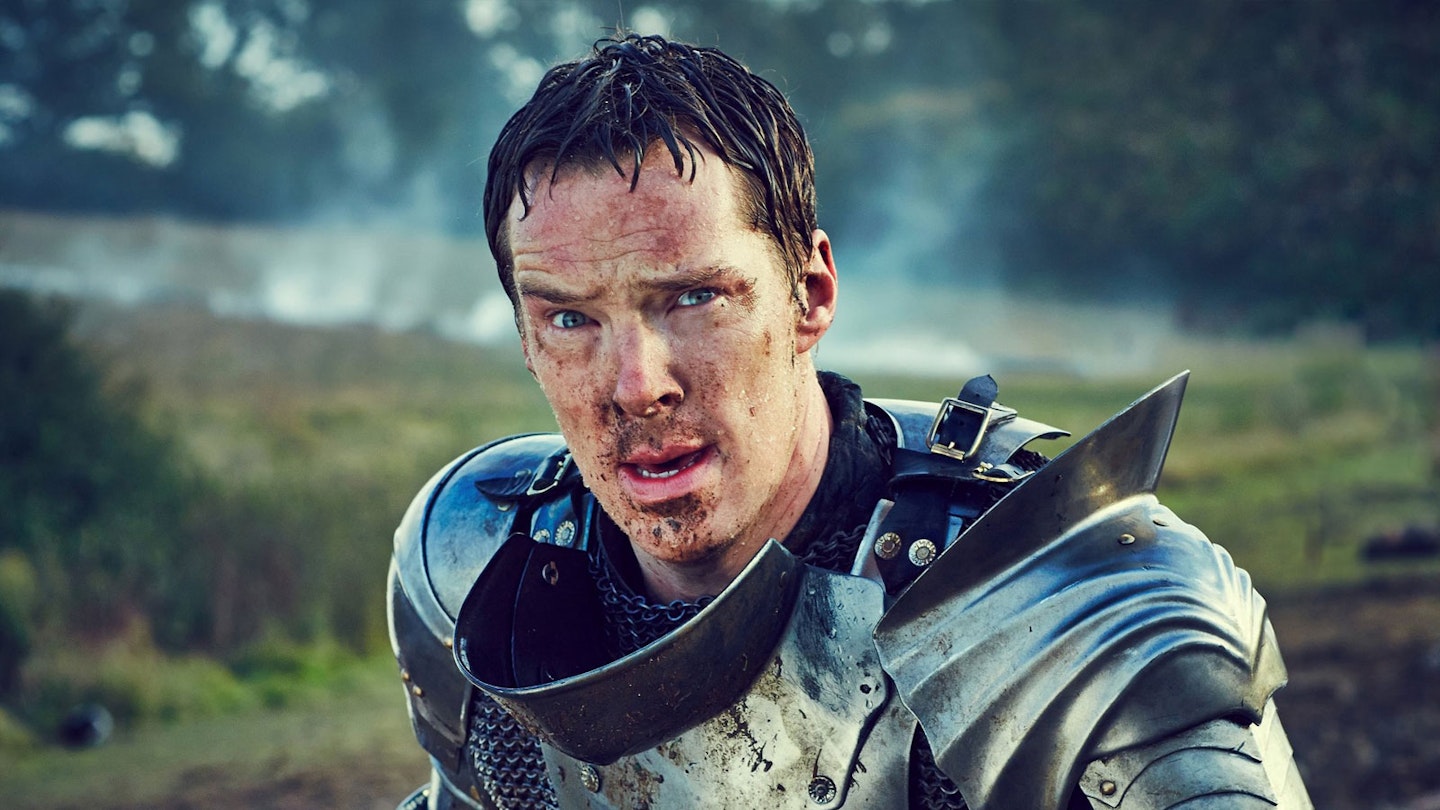 8 of 10
Richard III (The Hollow Crown: Richard III)
There's no greater Shakespearean villain than the ruthless Richard III – a keen match for Cumberbatch with his propensity for portraying clear-eyed cunning. And since bagging theatre tickets to see the man on stage is no easy feat, thank goodness for the BBC's star-studded multi-part TV-movie adaptations of Shakespeare's historical plays. The final instalment of the second 'series' (depicting the Wars Of The Roses) brought a full-scale screen version of Richard III with Cumberbatch snarling up a storm in the lead role, dispatching of his enemies and soliloquising down the lens with ferocious intensity. Shame he never got to do the bit where he's dug up in a Leicestershire car park hundreds of years later, though.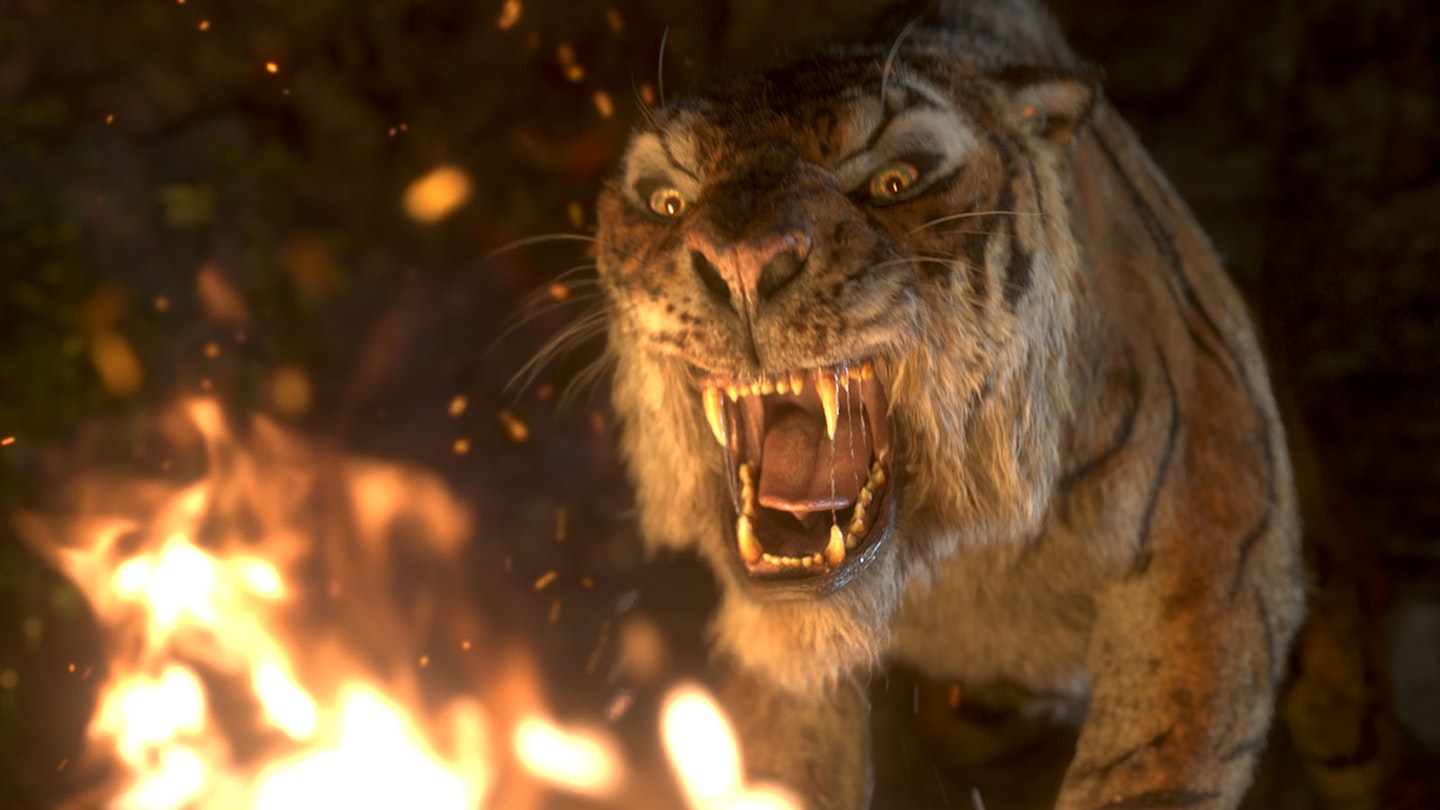 9 of 10
Shere Khan (Mowgli: Legend Of The Jungle)
After getting his performance-capture on for Smaug, Cumberbatch kept his animalistic villain streak going in Andy Serkis' take on The Jungle Book. If the film is widely considered not to have made the same dent as either Disney version, casting Cumberbatch as terrifying tiger Shere Khan was still a genius move – bringing his fearsome facial contortions to a predator who wants nothing more than to chomp down a human child. Right from his menacing early encounter with baby Mowgli (where he stakes his claim to the boy, having already eaten both of his parents, and states his desire for Mowgli's blood to run down his chin), he's appropriately terrifying – pure kiddie nightmare fuel.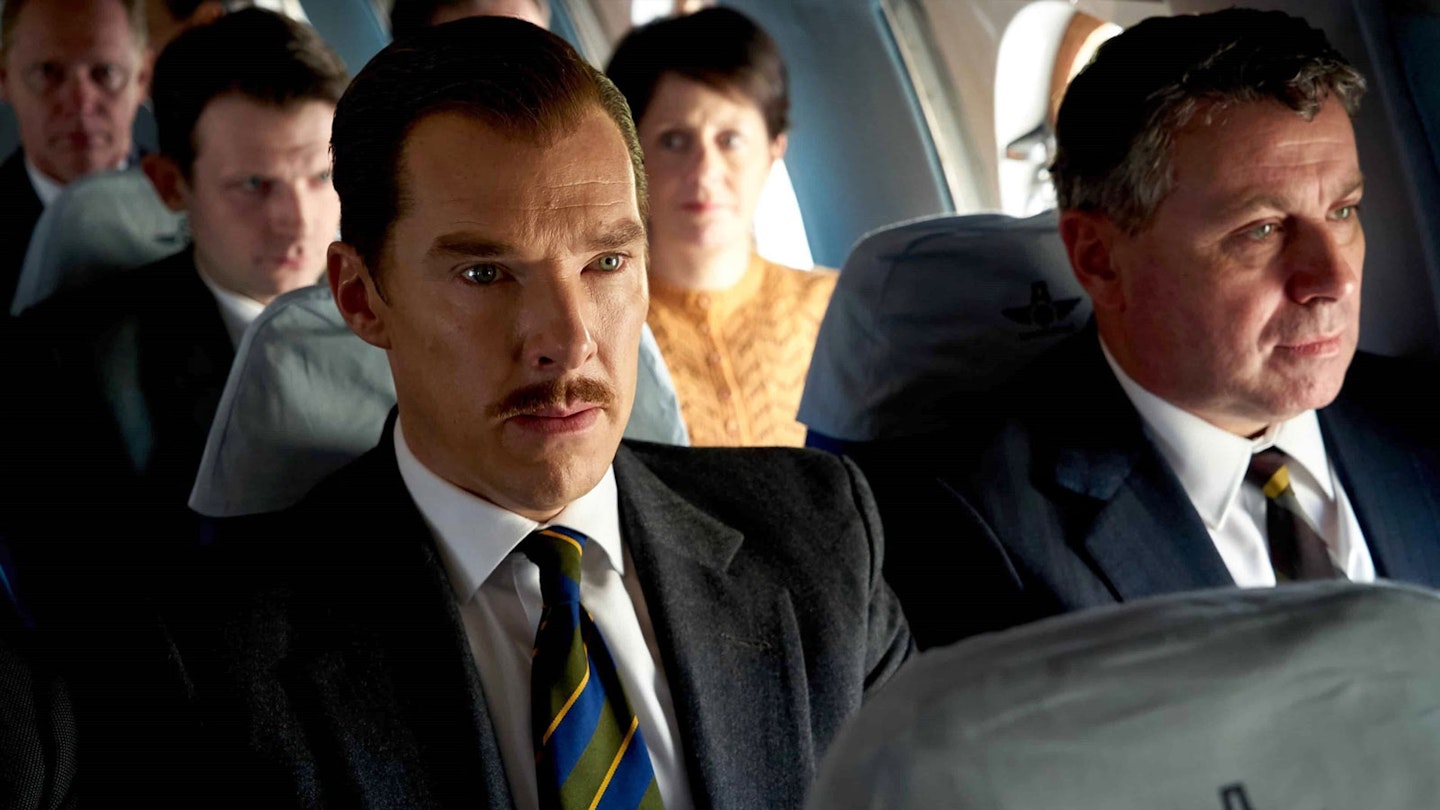 10 of 10
Greville Wynne (The Courier)
Not your average Sunday-night war-movie fare, The Courier tells the brutal, thrilling, true story of an ordinary guy thrust into the perils of Cold War espionage. Cumberbatch is Greville Wynne, a civilian and salesman recruited by British intelligence to head to Russia, posing as an ambitious businessman whilst couriering crucial intelligence from a Soviet source, all whilst avoiding the watchful eye of the KGB. Wynne is assured his mission "isn't the least bit dangerous" – spoiler alert, that is not the case. No stranger to classy period drama, Cumberbatch goes all-out with this one, evoking all the emotions needed for the character's bumpy journey – confident salesman, increasingly absent husband, excitable first-time spy, shell-shocked prisoner. An enthralling performance for a similarly enthralling movie.