Platform: PS5
The same, but better. That's it – if you want the briefest possible summation of Sony's glossed up collection of 2016's Uncharted 4: A Thief's End and 2017's Uncharted: Lost Legacy, "the same, but better" is about as succinct as it gets.
That's not to undersell the quality of the games included here. Uncharted 4 is the perfect send-off for series frontman Nathan Drake, a slice of globetrotting action that weaves its story through the protagonist's life, from his time in an orphanage, to early misadventures as a treasure hunter, to reminiscing on days gone past, before sweeping Nate – and the player – up in one last, grand adventure.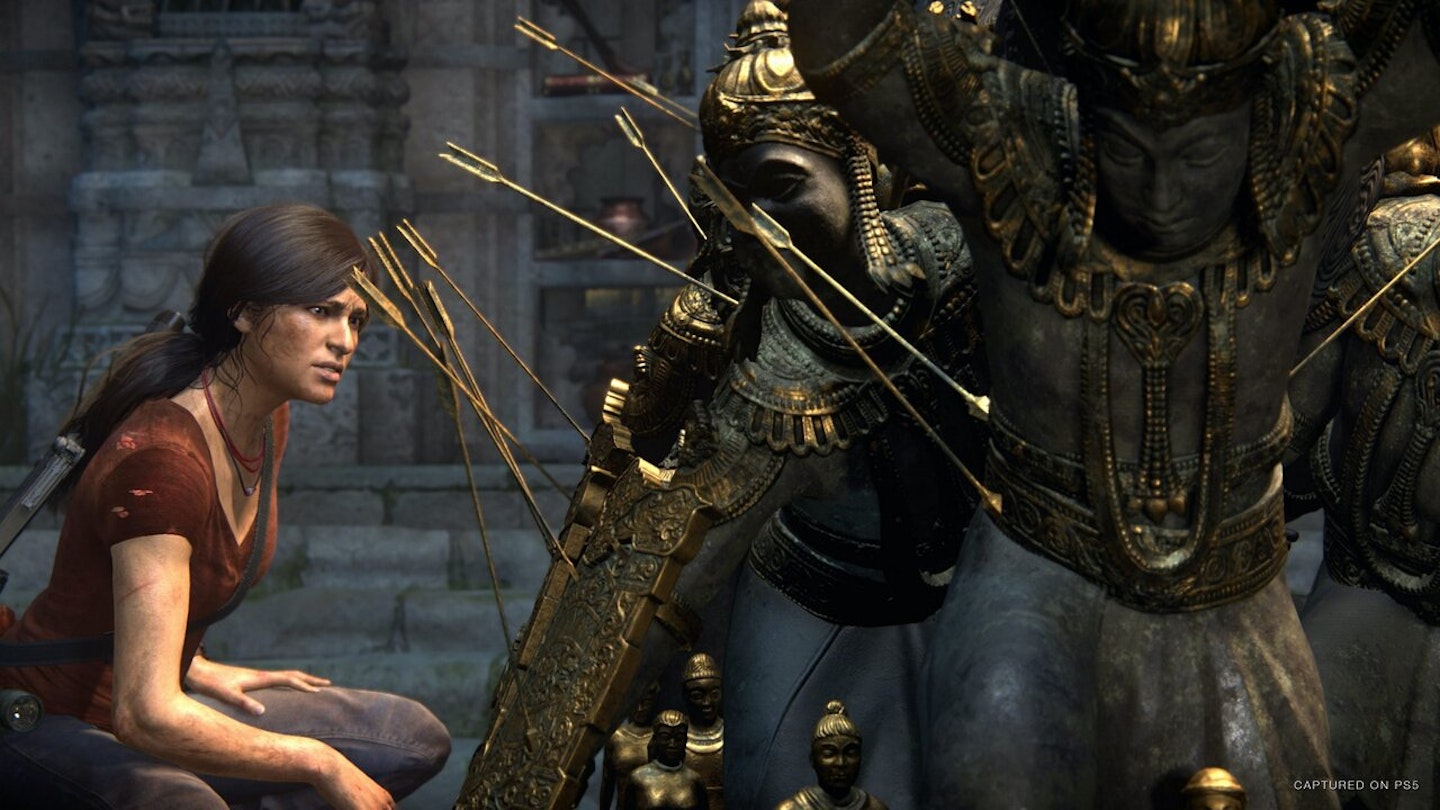 Lost Legacy, meanwhile, switches focus to regular supporting character Chloe Frazer, with a shorter but tighter story following Frazer's quest to find the Tusk of Ganesh, but getting swept up into a burgeoning civil war. Originally presented as a standalone expansion to A Thief's End, Lost Legacy also serves as something of a backdoor pilot for future Uncharted games without Nate – a case it makes admirably.
The visual glow-up is the main selling point for Legacy of Thieves
On the downside, Legacy of Thieves lacks any native form of the multiplayer modes that graced the original PS4 versions of the games. Although the PS5 collection also includes the PS4 versions, which can be downloaded and played on PS5 with multiplayer intact, the storage requirements of having two installations of essentially the same game is far from an ideal solution.
Instead, the visual glow-up is the main selling point for Legacy of Thieves, with both titles benefitting from three screen modes: Fidelity, Performance, and Performance+. The former is targeted at players with 4K HDR TVs, offering a native 4K resolution at 30fps. While 4K60 would be the ideal, Fidelity makes this remastered duo look fantastic. Performance offers a balanced experience, similar to how both games ran on a PS4 Pro, with a 60fps target frame rate and a checkerboard 4K resolution upscaled from a 1440p base. This strikes a good balance, giving a smoother experience with only a negligible drop in resolution that will hardly be noticed in the midst of the action.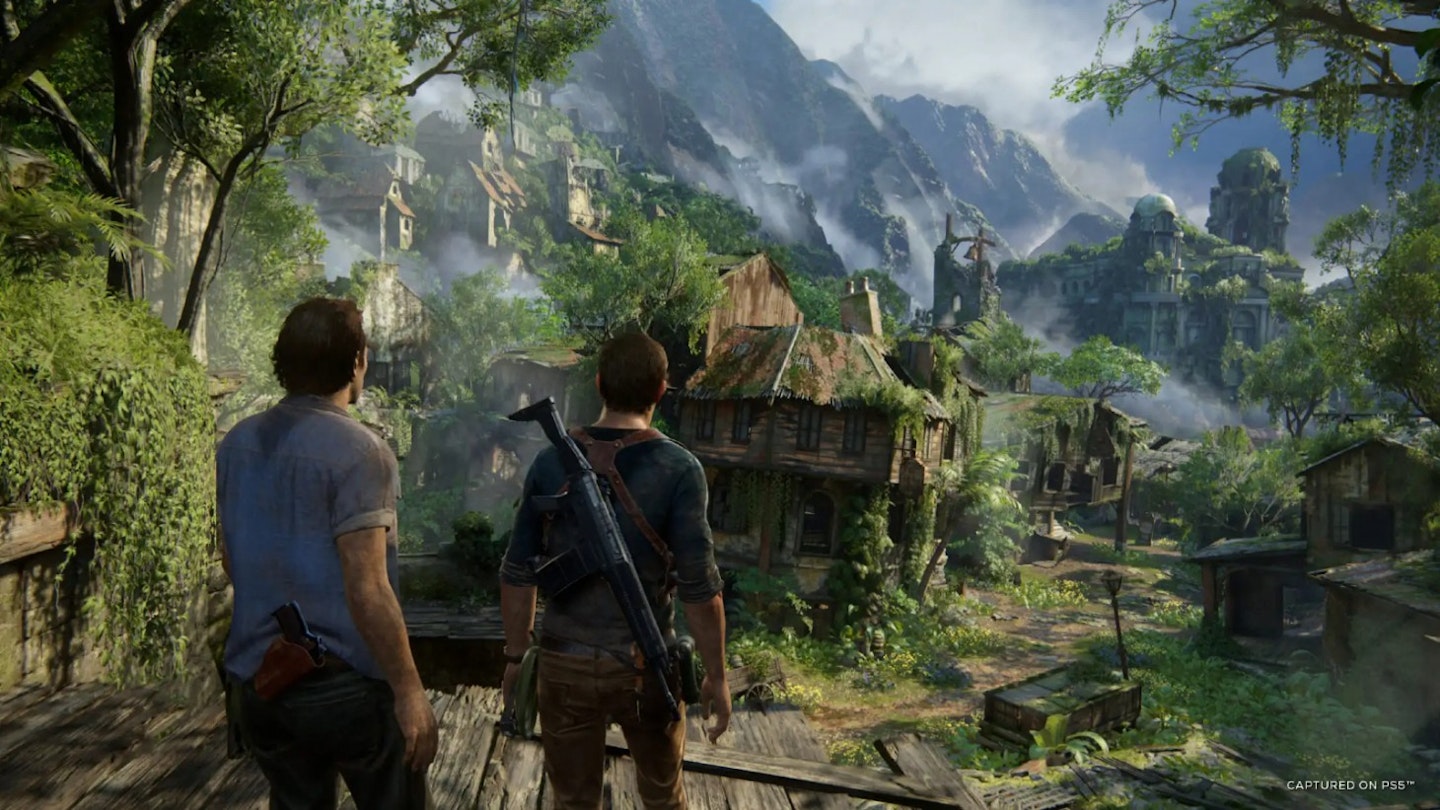 Performance+ offers a target frame rate of 120fps but at only a 1080p resolution. With no multiplayer to really take advantage of high frame rates, where it could be the difference between a winning shot or missing entirely, it feels like something of an odd one out – with the PS5 collection focused on the games' stories, most players are going to have a better experience with either of the more cinematic, visually impressive modes.
The real attraction, though, is how well both games make use of the PS5's hardware features. The DualSense controller is the star here, with its advanced haptics pulling the player deeper into the game. Punches thrown in melee combat land with a thud, gunfire has satisfying rumble and recoil, and landing one of the series' many daredevil leaps over some daunting chasm or other almost feels like you've made the jump yourself. Even rope swings have some added gravity to then, thanks to the controller's resistive triggers adding a feeling of literal tension to the ropes. Elsewhere, 3D Audio through supported TVs or headsets – such as Sony's own Pulse – makes everything far more immersive.
While the lack of native multiplayer may frustrate some, Legacy of Thieves is really a story-focused collection, and in that sense it excels. For those with the home cinema set-up to enjoy these action epics at their best, this is the definitive way to experience two exceptional entries in the Uncharted series.