Streaming on: Apple TV+
Episodes viewed: 9 of 10
These days, murder-mysteries are so prevalent that you can't seem to swing a spyglass without hitting a suspiciously framed corpse. But in a landscape dominated by Rian Johnson, Only Murders In The Building and The White Lotus, The Afterparty's multi-themed format manages to do just that. Created by Chris Miller (of Lord and Miller fame), the show loosely retells the same events from the perspectives of different party-goers, each episode comedically told via a new genre or medium.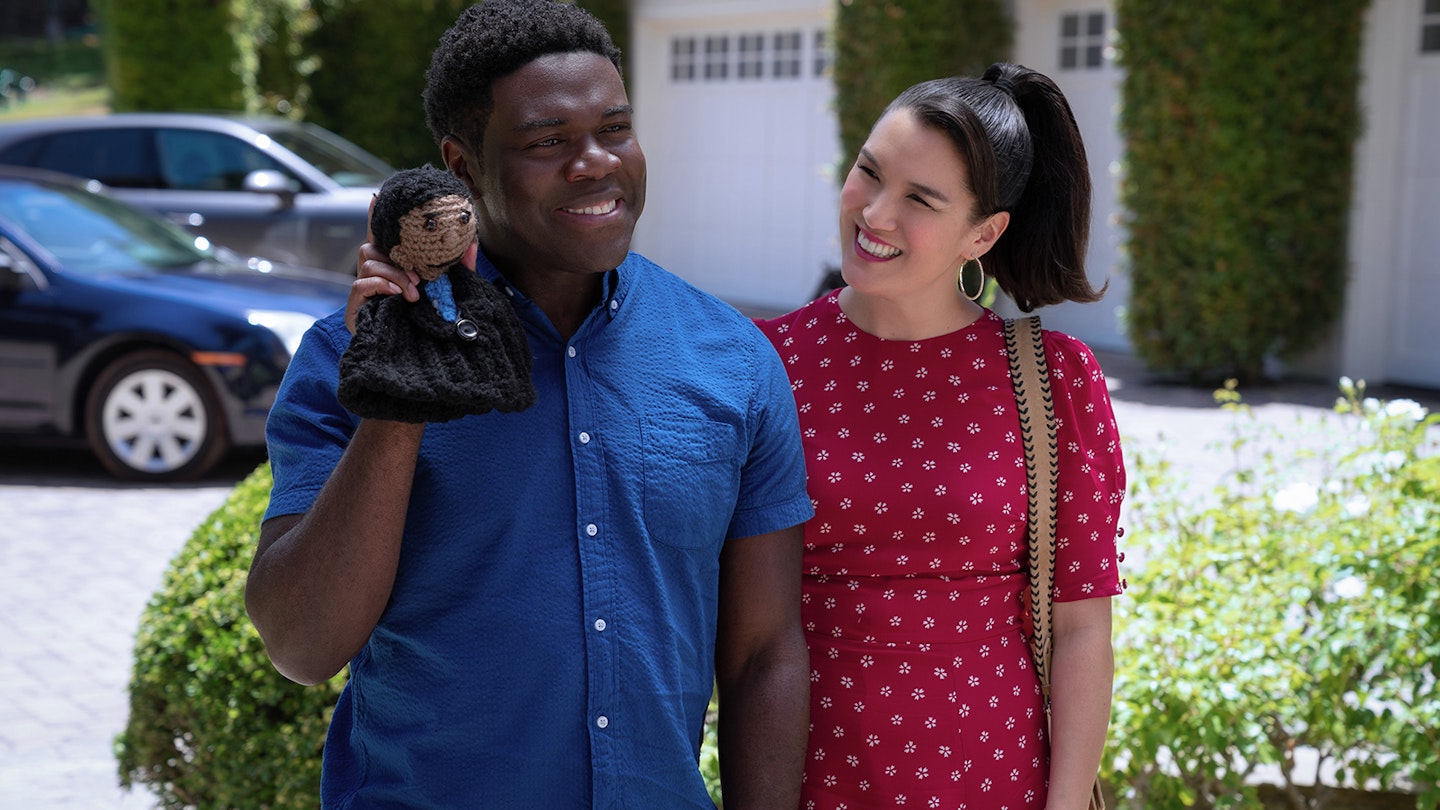 Season 1 bagsied the big dogs with its musical, action and romcom episodes, forcing Season 2 — which takes place in the aftermath of a tragic wedding — to get more inventive. Some work better than others, a tongue-in-cheek ode to Wes Anderson, an erotic thriller and crime noir episode among them. The new story, which begins with the murder of socially challenged millionaire groom Edgar (Zach Woods), recruits a few returning cast members: Sam Richardson and Zoë Chao as Aniq and Zoe, both charming and awkward as a new couple, and Tiffany Haddish's whip-smart former detective Danner, now a procrastinating author whom Aniq summons to help crack the case. The new additions are similarly eclectic: John Cho is a worldly schmoozer, Jack Whitehall is an amped-up version of Jack Whitehall, Elizabeth Perkins is a gin-chugging mother-of-the-groom.
When the show does hit its stride, plenty of charm, vulnerability and warmth shine through.
Their collective rhythm sometimes feels a little off, however, and some combinations of characters less believable. Edgar's chalky corpse is revealed in the opening shots of the series and the story takes a full episode to find its footing as suspects and motives are hastily assembled. The crypto-bro world that the story is set against (Edgar holds high stakes in the financial fad) also feels less fun and silly than that of pop star Xavier (Dave Franco), the first season's victim.
But when the show does hit its stride, plenty of charm, vulnerability and warmth shine through, and the physical comedy is excellent. Of the new cast, Paul Walter Hauser, Anna Konkle and Cho emerge as some of the stronger performers. Haddish, meanwhile, remains the jewel in the crown, a fast-talking, sexually charged sleuth whose sensibilities are excellently mined in her standalone episode, which features an arson conspiracy, condiment foreplay and a spatula fetish (this is not, as you might have hoped, the Wes Anderson homage).
Miller, along with his creative partner, has built a name on championing underdog characters, whether they're LEGO figurines or spider-bitten New Yorkers, and it's this tangible love for his characters that emerges as the show's strongest weapon. This follow-up saga may not always match the bite and brilliance of its predecessor, but by committing to making its suspects more than just a series of tropes and labels, it doesn't let you down.