Sarah Solemani knows how to write a series opening. As we join Ridley Road, a blonde, coiffed Vivien (an exemplary O'Casey, in her first major screen role) throws a crisp Nazi salute to Rory Kinnear's fascist leader and his young son. We instantly jump back to her as a brunette, sat amongst her Jewish family and grimacing through a meal with her despairingly drippy future husband. It's a dizzying juxtaposition that sparks an instant curiosity about this elusive young woman, one that doesn't let up as the show hurtles onward, catching up with itself as we move from Manchester to London.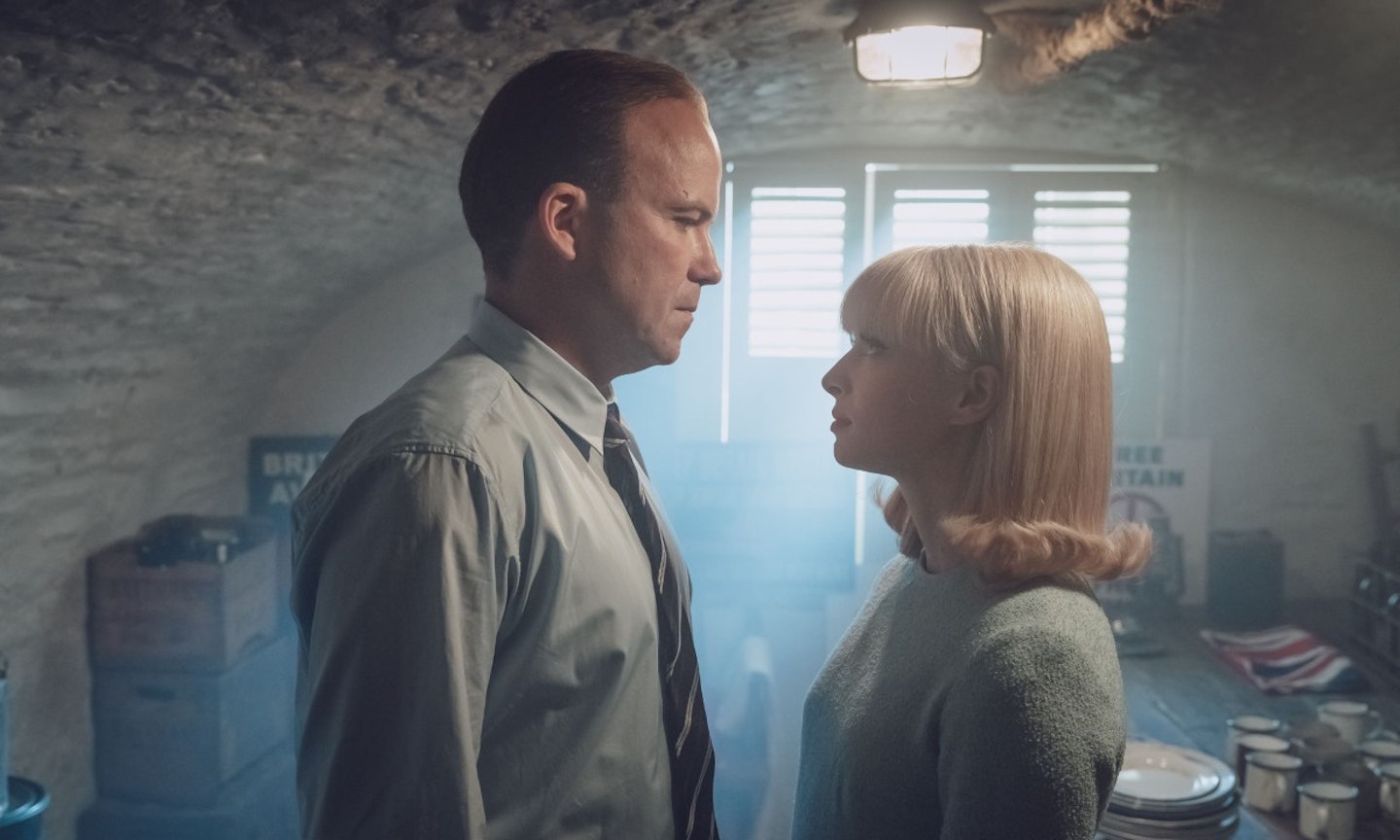 Angry at her parents' decision to marry her off and desperately missing her true love, who her father has forbidden from seeing her, Vivien steals away in the night and takes up a job at a London hairdressers. When she finally tracks down Jack, he is dangerously, deeply undercover in the rapidly rising National Socialist Movement. His mission is to feed back information to the 62 Group, which includes Vivien's uncle Soly (Eddie Marsan), to ensure that the local Jewish community can dodge the NSM's organised attacks. However, when Jack is gravely injured during an operation, Vivien offers to pass herself off as an NSM ally in order to check up on him and, ultimately, infiltrate the NSM herself.
Based on the acclaimed book by Jo Bloom, the show delves into a fascinating and fearful time in London's history that seldom gets revisited. Director Lisa Mulcahy, who delivered excellent work on small screen British series such as Blood and Years And Years, gives the series an inescapably glamorous 1960's aesthetic, blending the dramatised events with grainy documentary footage from the era, which keeps the hellish presence of the NSM and their torment of the Jewish community firmly rooted in reality.
At its core, the love story between Vivien and Jack is deliciously orchestrated by its two stars, and raises the story's emotional stakes without overpowering the political context it's set against. Showier by far, however, are Kinnear and Marsan, the former quietly chilling, while that latter energetically embodies the kindhearted, short-tempered face of the opposition. Plaudits are also due to Tracy Ann Oberman, who successfully steals almost every scene she's in as Soly's sagacious wife, Nancy.
At just four episodes, Ridley Road has more than enough mileage in its tale to keep viewers hooked. A compelling story, artfully told, it not only journeys into a lesser-known quarter of Britain's murky past, but in following Vivien's surprising trajectory, manages to satisfyingly deliver on the promise made by that provocative opening scene.