Streaming on: Apple TV+
Episodes viewed: 5 of 10
You've seen Godzilla Vs. Kong. Now there's Russell vs Russell. The modern 'MonsterVerse' franchise — which started in 2014 with Gareth Edwards' solid Godzilla reboot, with a patchy selection of sequels to follow — has generally focused on its monsters, to the detriment of all else. This TV take on the kaiju mythology, centred around the quasi-governmental monster organisation Monarch, takes a more human-level approach — headlined by the inspired stunt casting of father and son Kurt and Wyatt Russell, both playing Monarch military man Lee Shaw at different ages. (Both are charismatically great in the role, and the show doesn't miss a trick with its casting coup, featuring a fade-out transition between their two near-identical faces.)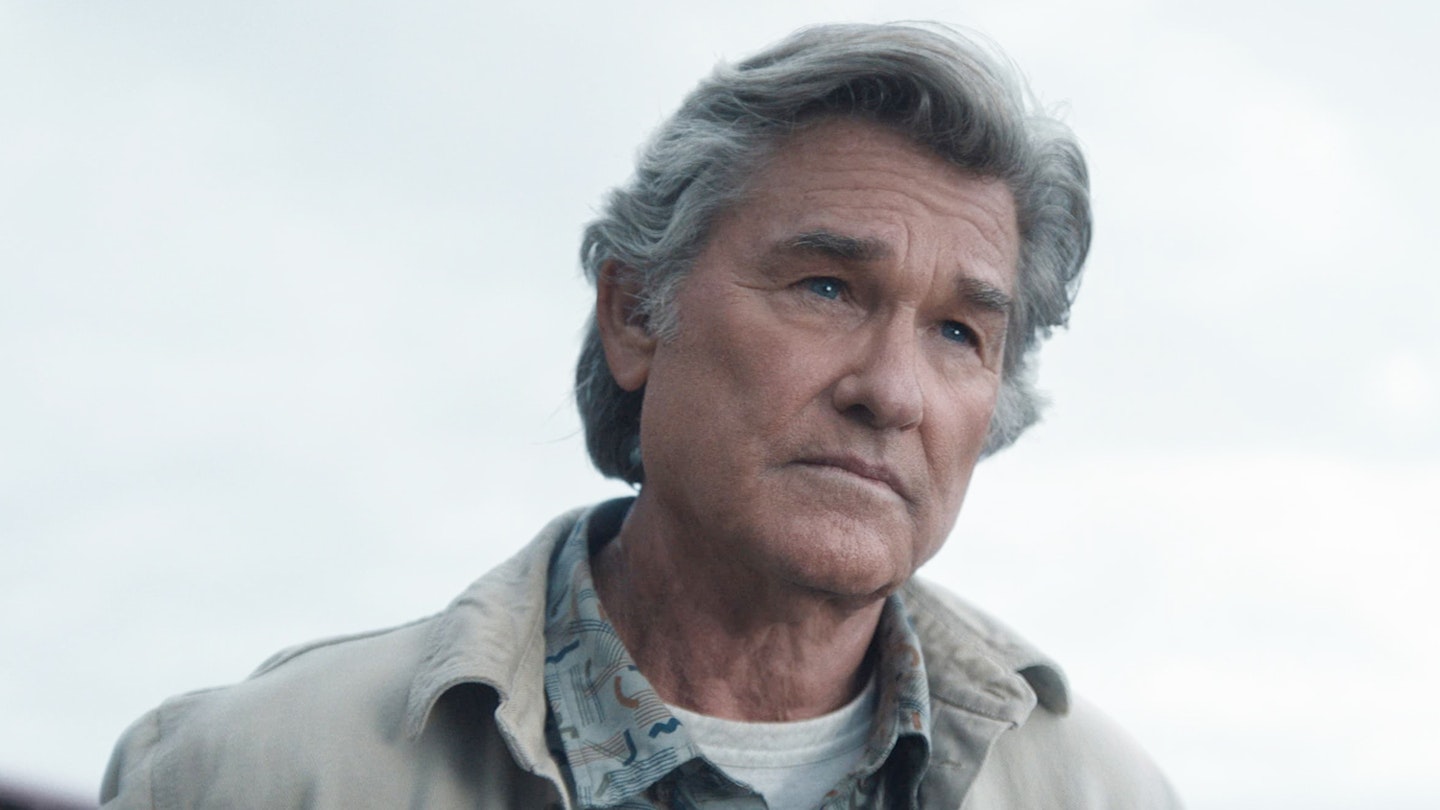 Godzilla is no stranger to telly, of course — he appeared in the 1973 Japanese tokusatsu series Zone Fighter, in which he teamed up with superheroes and was even given his own cave — but it still feels a shame, in some strange way, that such icons of big-screen entertainment should be relegated to the living room; Godzilla seems made to be seen in CinemaScope, or near as dammit. But one thing long-form television has over cinema is a deeper look at characters, and Legacy Of Monsters' mission is clearly to make you care for the people behind the monster madness.
Its ambitious storytelling makes the most of the series' giant canvas, even in a smaller screen size.
This isn't always successful, with some characters feeling like filler (do we really need a will-they-won't-they romantic subplot in a story that also features giant frost spiders?), but the longer runtime — there are ten episodes in this first season — allows more room to explore and expand the mythology a little. After the events of the 2014 Godzilla, San Francisco has become a ghost town, with many residents living in FEMA housing, while "trauma tourists" pay to view the destruction wreaked by Godzilla. It's a nice bit of post-apocalyptic world-building, and there's some trenchant emotional backstory to characters like Cate Randa (Anna Sawai), a school teacher who was on the Golden Gate Bridge when the big beast decided to do some spontaneous demolition work.
While its occasional deep-cut references demand a familiarity with a franchise most audiences are ambivalent about — who really remembers the nuances of Godzilla: King Of The Monsters? — its ambitious time- and globe-trotting storytelling makes the most of the series' giant canvas, even in a smaller screen size. The first five episodes dart from 1952 to 1959 to 1973 to 2015, taking in locations that include Japan, the Philippines, Kazakhstan, South Korea, Alaska, Utah, and San Francisco. Impressively, much of these are seemingly filmed on location, high production values making full use of the Apple chequebook. Somehow, it's less green-screeny than the previous films, with solid work from lead director Matt Shakman (formerly of WandaVision).
It's imperfect. Dialogue has never been the MonsterVerse's strong suit, and some of the screenwriting here could certainly use a punch-up ("Time for some science shit!"); there are also episodes that feel like treading water, lots of contrived Dan Brown-esque clues to a thing, which leads to another thing, before they can find the main thing. But the kaiju, when they come, are satisfyingly epic: even with a TV budget, and only occasional screentime, it is ultimately never a chore to watch Godzilla have his smashy fun. Monsters are back!