Streaming on: ITVX
Episodes viewed: 7 of 7
The appetite for true-crime content shows no signs of slowing, if the fact there have been two separate dramatisations of the case of Candy Montgomery released in 2023 alone (the first being Disney+'s Candy, starring Jessica Biel) is anything to go by. This version stars Elizabeth Olsen, free from the shackles of the MCU, as the Texan housewife, whose adulterous relationship with Allan Gore (played here by Jesse Plemons) leads to the gruesome death of his wife, Betty (Lily Rabe).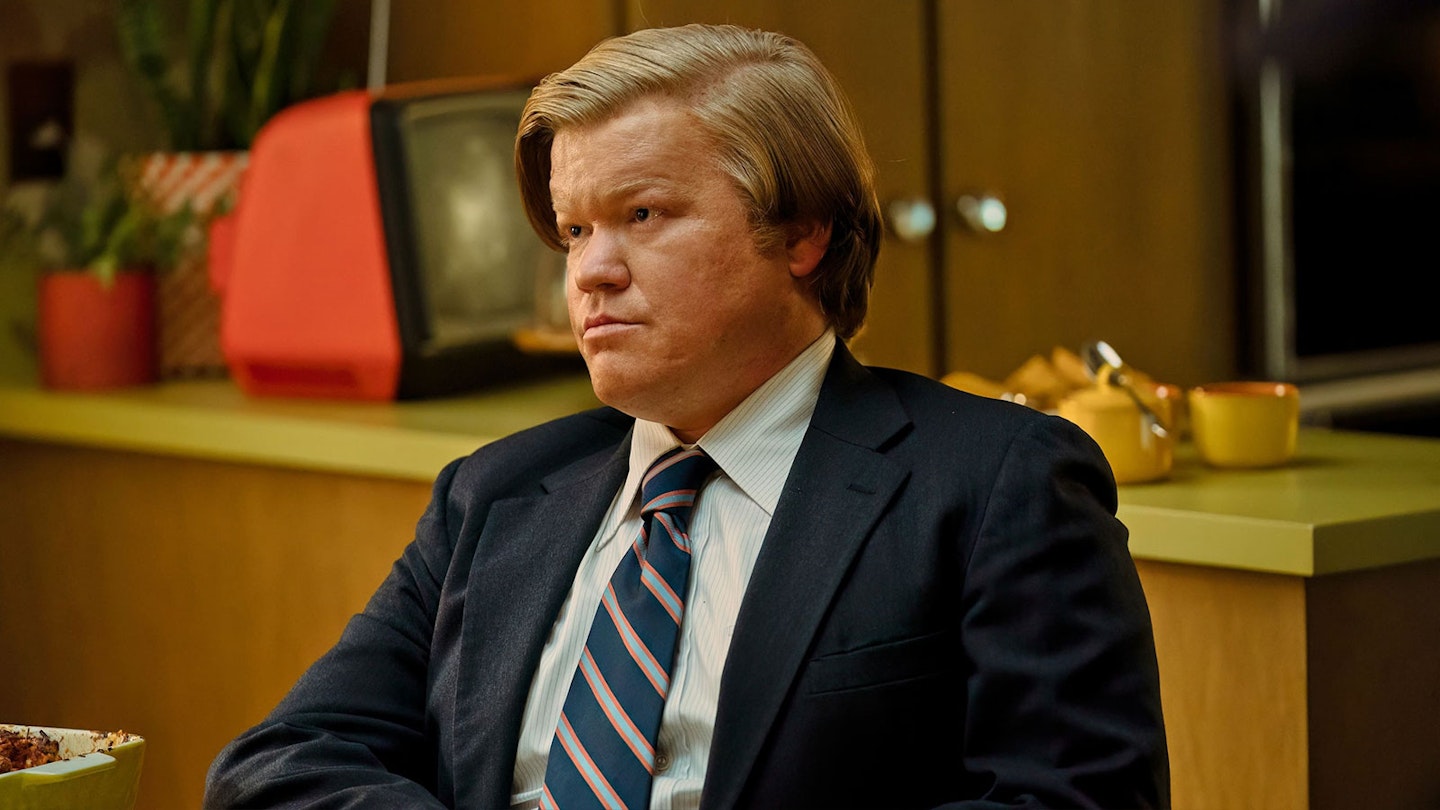 If you're unaware of the details of this story beforehand, it doesn't play out quite as you expect. This is not a simple 'scorned-love-turned axe-murderer' narrative, but something altogether more subtle and less scandalous. The road to Betty's death starts with the most well-planned affair in history, with Candy and Allan admitting their feelings for each other, making many pros and cons lists, and finally deciding to 'go to bed' at a motel out of town during lunchtimes, as long as they can stay emotionally detached. When feelings do start to grow, Allan withdraws, the pair's trysts are officially over, and they each do their best to reconnect with their spouses. Eventually, the consequences of their actions catch up with them.
Olsen is, without doubt, Love & Death's ace in the pack.
Written for television by David E. Kelley, the man behind Big Little Lies, The Undoing, Nine Perfect Strangers and more, this has all the gloss of those shows, but less of the soapy melodrama – which, given this is a real story that affected real people, is admirable. Olsen is, without doubt, Love & Death's ace in the pack. She disappears into the character of Candy, a fascinating woman who appears to light up every room she enters, and is devoted to her faith but not afraid to rebel against it in search of something greater than her mundane trad-wife life. Candy is complex — a loving mother, a jealous ex, a frustrated partner, a dissociating defendant — and Olsen commits to every part of her, swallowing up the screen.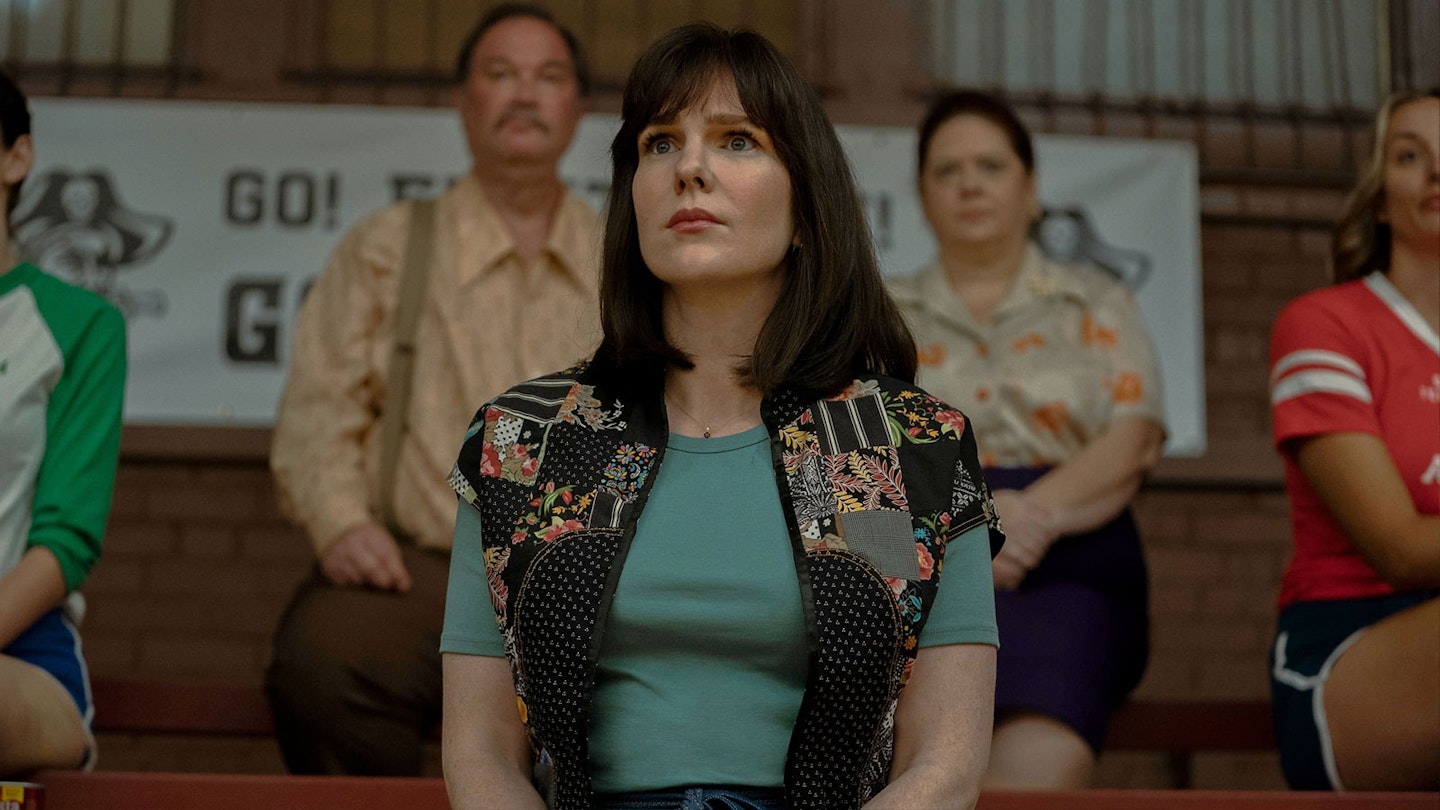 Olsen is so dominant, few of the cast can match her. Jesse Plemons brings his usual calm, sedate energy, perfect for playing a man who seems remarkably passive when it comes to matters of his marriage and his mistress. Lily Rabe is solid as Betty, though not given as much to work with. The ultimate victim of this story, Betty's aloof nature and struggles with mental illness mean she's somewhat villainised, which can feel uncomfortable. Too easily written off as Allan's insecure wife, she would have been served better by the show if it had dug into her psyche a little more — though it's understandable the script had to focus on Candy's perspective, given hers is the only one of the two that remains.
There is always something of a moral dilemma when watching a dramatisation of a true-crime event such as this one. Is it ethical to be entertained by the gory details of someone's tragic demise? Love & Death manages to avoid most of the ickiness around this topic by taking clear care to stick to testimony of those involved where possible. It sacrifices pace to tell this story in its entirety, giving time to every step of Candy's journey from pillar of her community to on trial for murder. It doesn't shy away from the violence, though — the sequence of Candy and Betty's struggle and the latter's eventual death is truly harrowing, can't-look-away stuff, and for some will be too much, but overall feels like a necessary climax to a wild, astonishingly sad story.