Streaming on: Prime Video
Episodes viewed: 4 of 10
Taylor Jenkins Reid's wildly successful novel about a Fleetwood Mac-esque 1970s supergroup, both bolstered and thwarted by their internal relationship dramas and clashing artistic visions, gets the small screen treatment here. It's fertile territory, but there's a lot to get through; as the title indicates, this is a fairly large ensemble to balance, with some standing out more than others — most notably Riley Keough's Daisy.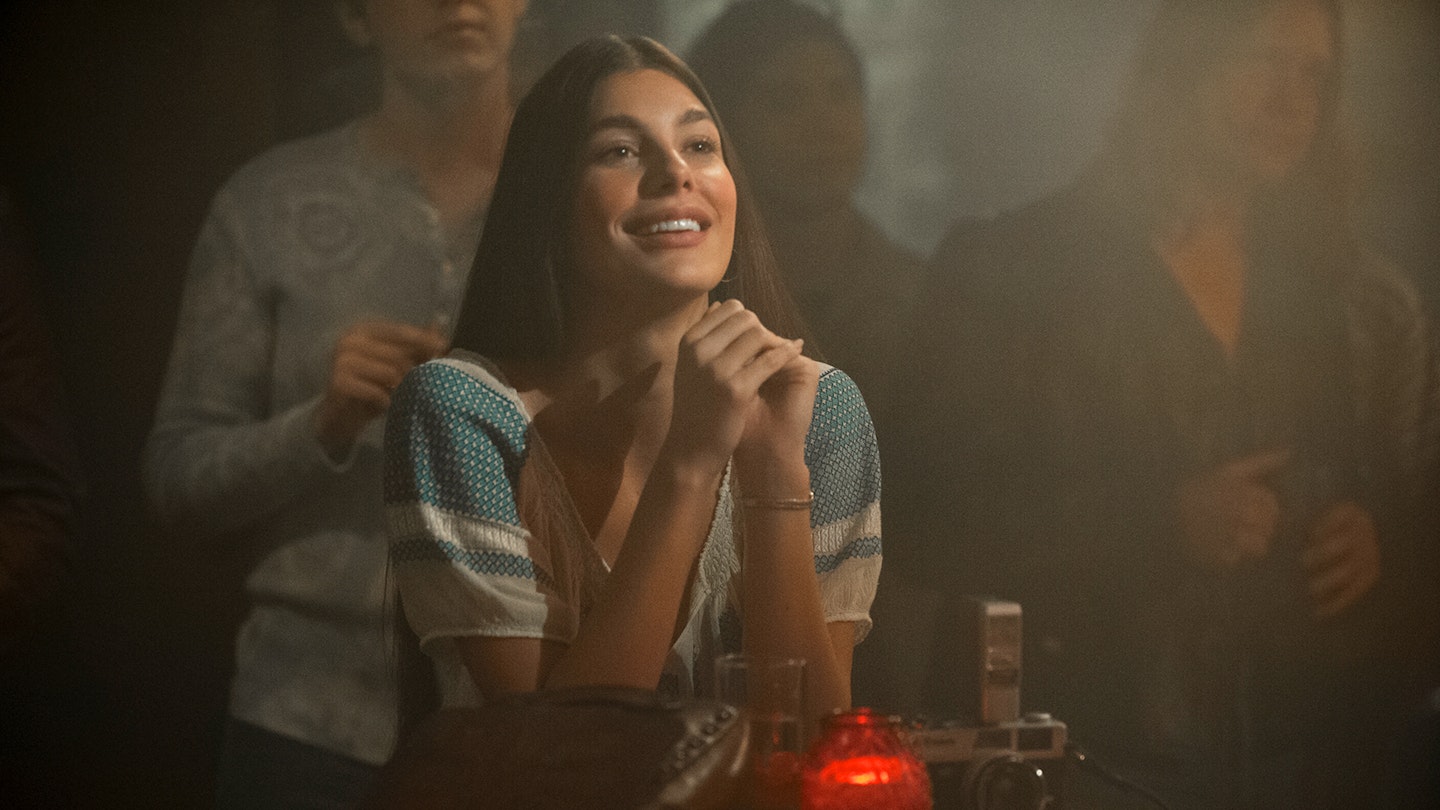 She is magnetic, idiosyncratic, and convincing as a woman with ambitions to be more than just a muse at a time when dreaming of such a thing was difficult. Daisy is, without a doubt, the star of the show: a whirlwind of energy in her youth, full of clear-eyed candour as she's grown older – yet strangely seems to play second fiddle to Sam Claflin's Billy Dunne in terms of development in this first tranche of episodes. Billy is charming but forgettable independently – it's only when he and Daisy are thrown together that sparks start to fly. (Which is, perhaps, the point.)
What's admirable is the stars' commitment to becoming the tight-knit musical maestros they are playing.
Of the rest of the bunch, Camila Morrone is strongest as band photographer and Billy's wife, also Camila. She makes the most of limited dimension, mostly utilised as a tool for furthering the band or Billy's narrative, but shows real fire in her more confrontational scenes. Suki Waterhouse conveys a quiet wisdom as keyboardist Karen, evoking Debbie Harry vibes in her later years, but the rest of The Six – Billy's brother Graham (Will Harrison), reluctant bassist Eddie (Josh Whitehouse) and drug-loving drummer Warren (Sebastian Chacon) – fade into the background, as overshadowed by the script's fixation on Billy as their characters are by their often-erratic frontman.
The show's form is probably the most interesting thing about it; anchored by talking heads from each member of the band, it does give the effect of a BBC Four music documentary your dad would like to watch. Those are interspersed among the main flashback narrative, alongside film-strip effect videography, captured throughout by Camila. Otherwise, the storytelling is fairly conventional, predictable verging on clichéd. With a tale such as this, which spans decades, it can be tricky to make the big moments matter when we're barrelling through them at such speed. Some land – the musical performances in particular, especially Daisy and Billy's first recording session – but others (births, weddings, infidelity on tour) are hurried, and without the impact needed to feel like significant markers in these characters' lives.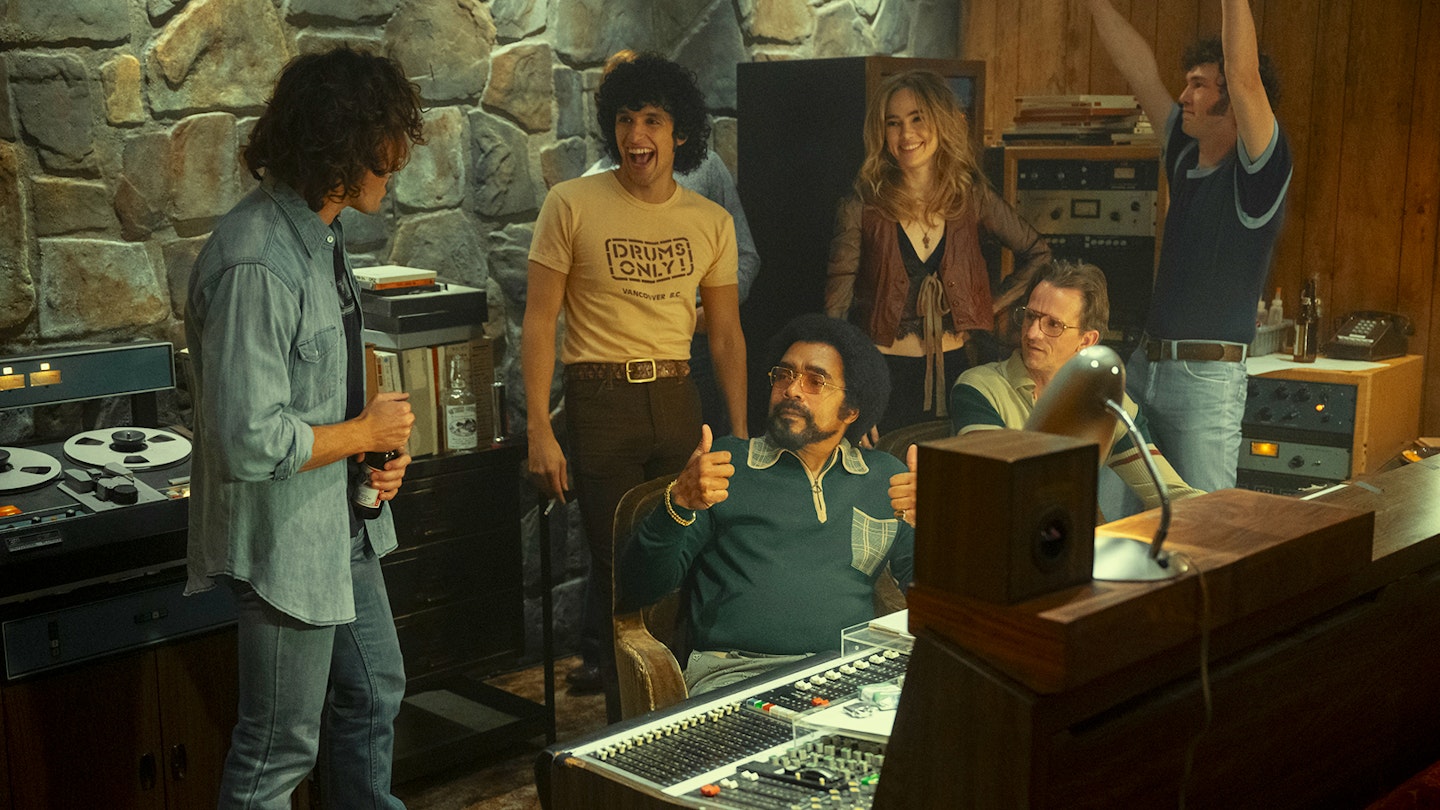 There is a whole lotta story here, and much of it is pretty dark – addiction, isolation, sexual assault, abandonment. Despite all of that, Daisy Jones lacks bite; its glossy, washed-out sheen dampens almost every emotion you're supposed to be experiencing as you witness the highs and lows of the band's success. This was a problem, too, with fellow recent Hello Sunshine (Reese Witherspoon's production company) book adaptation Where The Crawdads Sing – the narratives of these novels are adult in nature, but hugely popular for a reason, and one wishes their edges didn't feel so sanded down.
What's incredibly admirable about Daisy Jones & The Six is its stars' commitment to becoming the tight-knit musical maestros they are playing, with many learning instruments and working on their voices so as to perform the (admittedly very catchy) songs themselves. There's real magic in the on-stage and recording booth scenes, particularly once Daisy enters the fray and Keough and Claflin's vocals combine. It takes a little while (and a whole lot of fairly dull backstory) to get there – but hopefully sets the stage for a more lively second half of the season.