When it comes to '90s sitcoms, The Fresh Prince of Bel-Air is in a class of its own. The show that effectively launched Will Smith's acting career ran for 148 episodes, becoming known as much for its musings on race and class as its star's lovable humour. Morgan Cooper's viral 2019 short film, based on the show, opened a book that was long thought closed and ultimately led to Bel-Air: a dramatic reimagining of the '90s show that retains much of its forbearer's essence while putting its own stamp on proceedings.
Like the show it's based on, Bel-Air uses its deceptively simple setup as a vehicle through which to have important, necessary conversations on everything from the use of the n-word and Black-on-Black prejudice, to the unfair biases of the prison system and more. But the longer running time of each episode, in addition to the modern setting, lends it a fresher feel.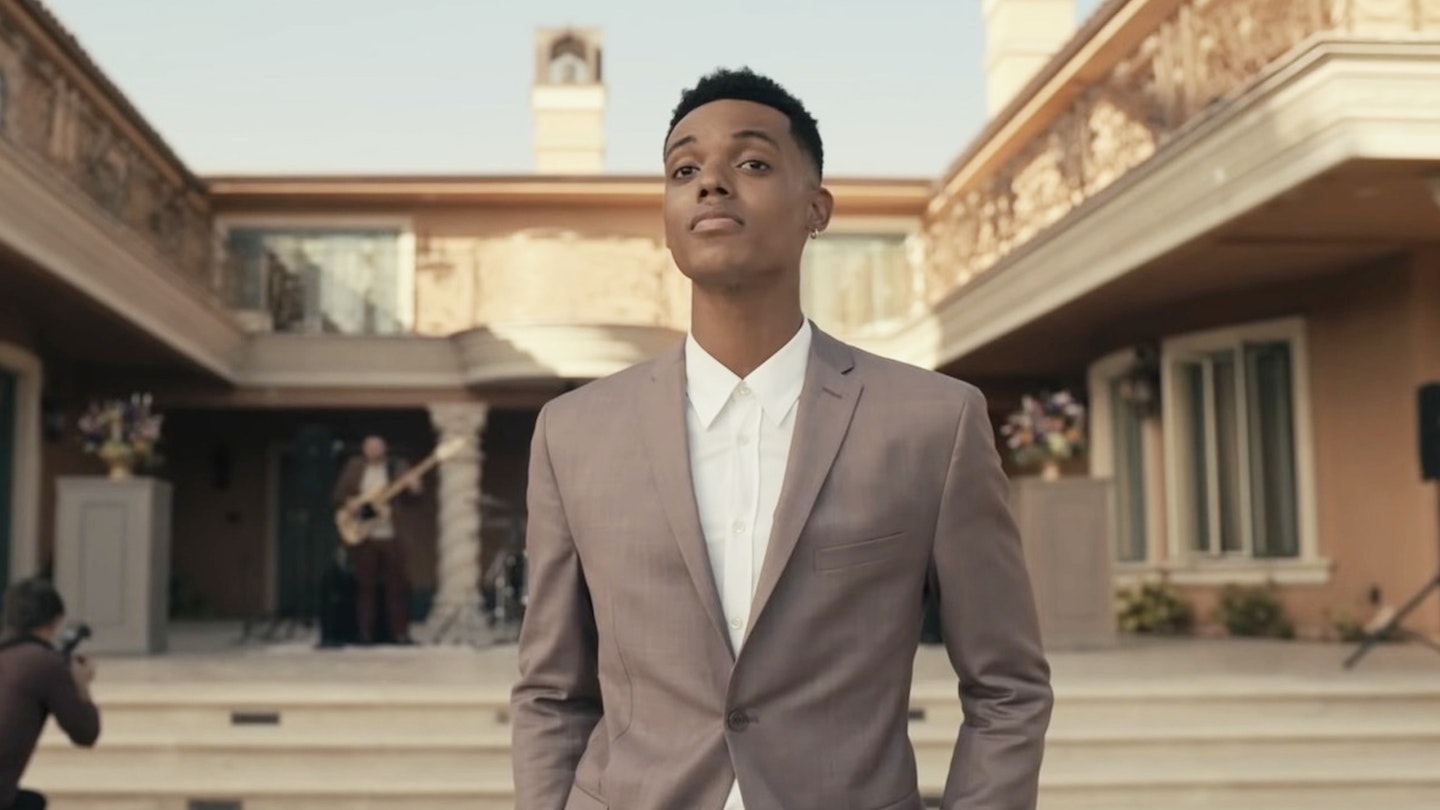 With characters who have so much history and legacy attached to them, Bel-Air is a constant balancing act between the old and the new, retaining some familiar beats while ejecting others. Will's sense of fashion remains — from his sneaker obsession to his iconic inside-out blazer — but aspects of the character and his relationship dynamics have undergone tweaks. The instigating dust-up (described as "one little fight" in The Fresh Prince's memorable intro) is significantly more serious here, all stemming from Will's wounded pride ("All I got is West Philly", he states to a friend in the first episode's prologue). It's an incident that informs much of what follows, perfectly played by Jabari Banks in his first acting role, nailing Smith's youthful exuberance, while showing flashes of a kid who is maturing into a better man.
Bel-Air has more than justified its existence enough for us to go along for the ride.
The rest of the ensemble also brings the goods: Though he lacks the size and stature of the late, great James Avery, Adrian Holmes' Uncle Phil has the right levels of gravitas and compassion. Meanwhile Cassandra Freeman's Aunt Viv has some friction with her daughter Hilary (Coco Jones), here reimagined as a talented chef with a dedicated online following who is looking to take things to the next level. And then there's Geoffrey, who has gone from a butler who speaks the Queen's English to a house manager likened to Idris Elba, winkingly portrayed by Jimmy Akingbola.
All those characters retain their inherent likeability regardless of the changes, but that's not the case with Bel-Air's Carlton. As impressively played by a raw Olly Sholotan, he's a jealous, drug-addicted bully that feels a long way away from the Carlton Fresh Prince fans grew up with. It's a bold gambit, and while the visible intent is to use the prickly dynamic between Will and his wayward cousin to interrogate important social issues, it's not yet clear if it will pay dividends for the character.
But whether it does or not, Bel-Air has more than justified its existence enough for us to go along for the ride. Clever nods to the original theme lyrics only emphasise the fact that this show has been reimagined by huge fans of the iconic '90s sitcom, and if the first batch of episodes are anything to go by, they're more than capable of keeping the Prince fresh in 2022.