Episodes viewed: 3 of 3
Airing on: Channel 5
Things have certainly become more exciting since the refresh button was hit on the period drama. Armando Iannucci's The Personal History Of David Copperfield pivoted on the earnest charms of Dev Patel as its beleaguered yet talented lead. Rachel Weisz's leather trousers in The Favourite become a significant symbol of queer culture. Now we have Jodie Turner-Smith — the first Black woman to play Queen Anne — the Queen & Slim star lending a singular agency to the doomed monarch.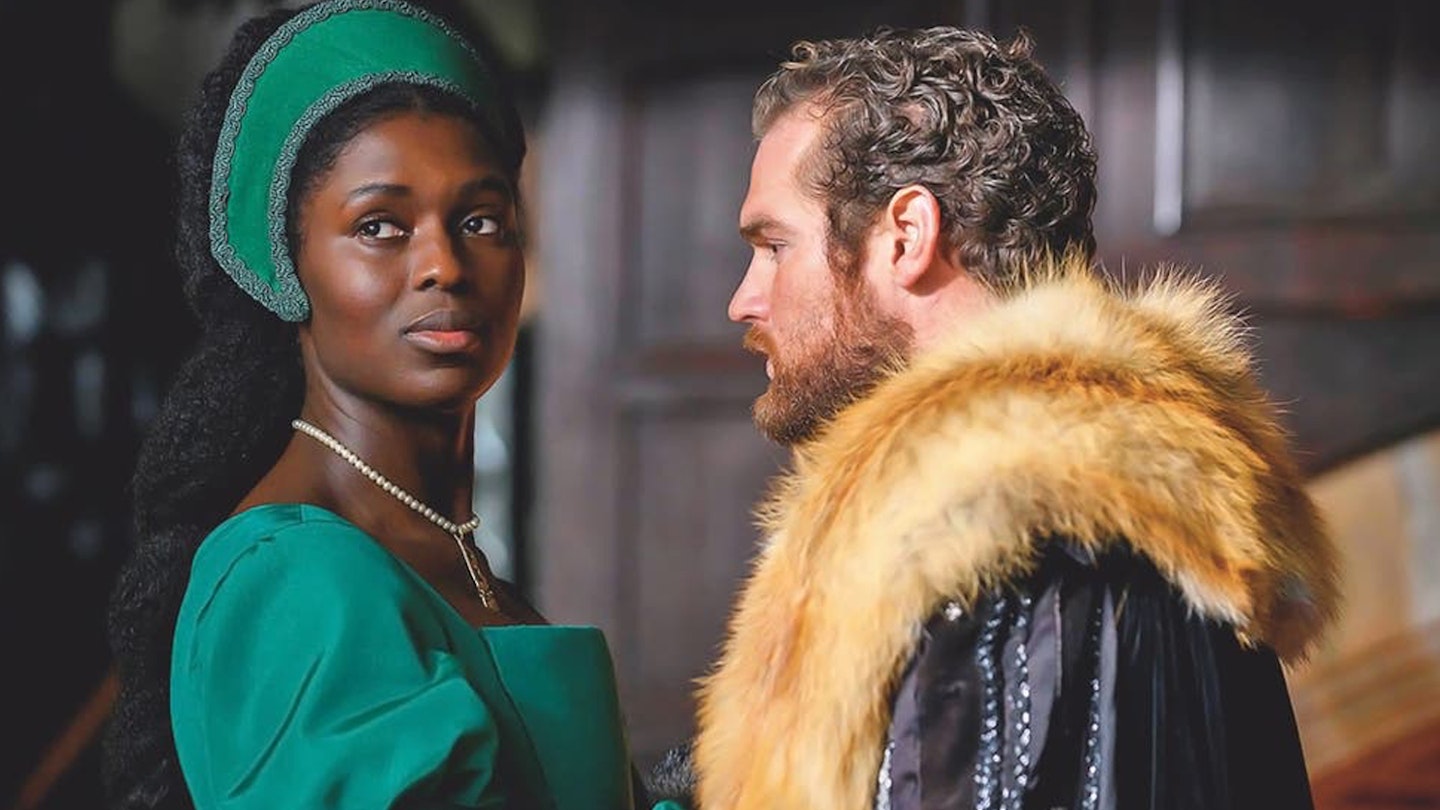 The three-part series begins with all but a ticking clock, as an intertitle informs us that Boleyn has just five months left to live. Newbie screenwriter Eve Hedderwick Turner ekes maximum drama from the slim yet significant number of facts on record about Boleyn in her script: the queen is fighting a losing battle to give Henry VIII an heir, while Jane Seymour (Lola Petticrew) begins to win over his attention from the sidelines.
It endures as a showcase of Jodie Turner-Smith's resilience as a performer.
With a predominantly female creative team behind the show (director Lynsey Miller, producer Faye Ward, writer Eve Hedderwick Turner), the blank pages of Boleyn's history book are filled with a modern, empowered interpretation of the queen. She is shown to enjoy sex with the king beyond the call of duty, bolstered by the kinetic, primal chemistry shared by Turner-Smith and Mark Stanley as Henry VIII. She confidently navigates through the inner politics of the court, her treatment as a female monarch feeling fresh and mined from contemporary celebrity culture, as whispers from the shadows brand her everything from a whore to a witch.
It's an inevitably demanding role for Turner-Smith; in the opening episode alone, Boleyn suffers severe physical and emotional trauma in quick succession. Yet the actor exudes a lioness level of self-protection and leadership as the blows come thick and fast, leaving no doubt as to how she became queen in the first place. A small but well-assembled supporting cast elevates her performance. Stanley's portrayal of Henry VIII translates as temperamental and insecure over nefarious. I May Destroy You's Paapa Essiedu lingers as Boleyn's brother and support network George, and Lola Petticrew commendably embodies the chaste but slippery Seymour.
As a progressive and engaged entry in the modern period-drama canon Anne Boleyn succeeds, but it endures as a showcase of Turner-Smith's resilience as a performer; her Anne seems to lure those around her into her own gravitational pull. Though her fate is sealed from the opening credits, Boleyn's final months are no less delicious to behold, and pose the devastating question of what could've been had her husband not ended her life so soon.