For decades, Neil Gaiman's The Sandman has been considered a towering achievement in the world of graphic fiction – a fantastical epic so imaginative and broad in scope that the prospect of bringing it to the screen seemed near-impossible. Enter Netflix, which has taken on an adaptation of a comic book series like no other – a metaphysical, philosophical exploration of dreams, romance, life and death – with Gaiman on board as a developer to help shepherd it to the screen faithfully. And part of that faithfulness is conjuring a show that shape-shifts from instalment to instalment.
In the upcoming Moon Knight issue of Empire, Gaiman opened up about the genre-hopping, tone-switching approach of The Sandman on screen. "You watch Episode 1 and think, 'Oh, I get this thing: it's like Downton Abbey, but with magic,'" he says. "Then you'll be wondering, 'What the hell is this?' by Episode 2, when you're meeting Gregory The Gargoyle in The Dreaming. Episode 5 is about as dark and traumatic as anything is ever gonna get, then you've got Episode 6, which is probably the most feel-good of all the episodes." It's a notion that looks set to differentiate The Sandman from all the other lavish fantasy adaptations out there. "If you didn't like an episode of Game Of Thrones, you probably won't like any other episode of Game Of Thrones," reasons Gaiman. "With Sandman, it's all about surprising you. It's all about reinventing itself. It's all about taking you on a journey you've not been on before."
As seen in the issue, here's an exclusive image of Tom Sturridge in the central role of Dream (aka Morpheus), pictured alongside the librarian Lucienne, played by Vivienne Acheampong.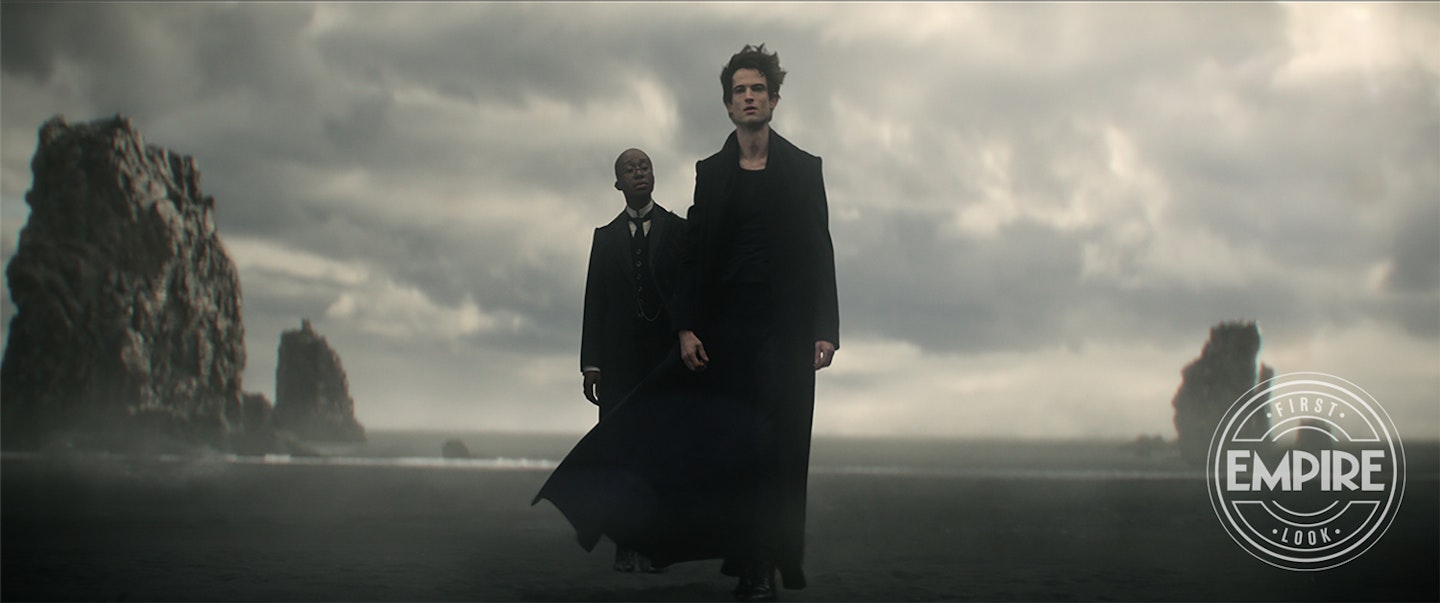 The sprawling cast of The Sandman also includes Gwendoline Christie as Lucifer, Boyd Holbrook as The Corinthian, Charles Dance as Roderick Burgess, Asim Chaudry and Sanjeev Bhaskar as Abel and Cain, Kirby Howell-Baptiste as Death, and Stephen Fry as Gilbert – just a few names from a considerable ensemble. The series is due to arrive on Netflix later this year.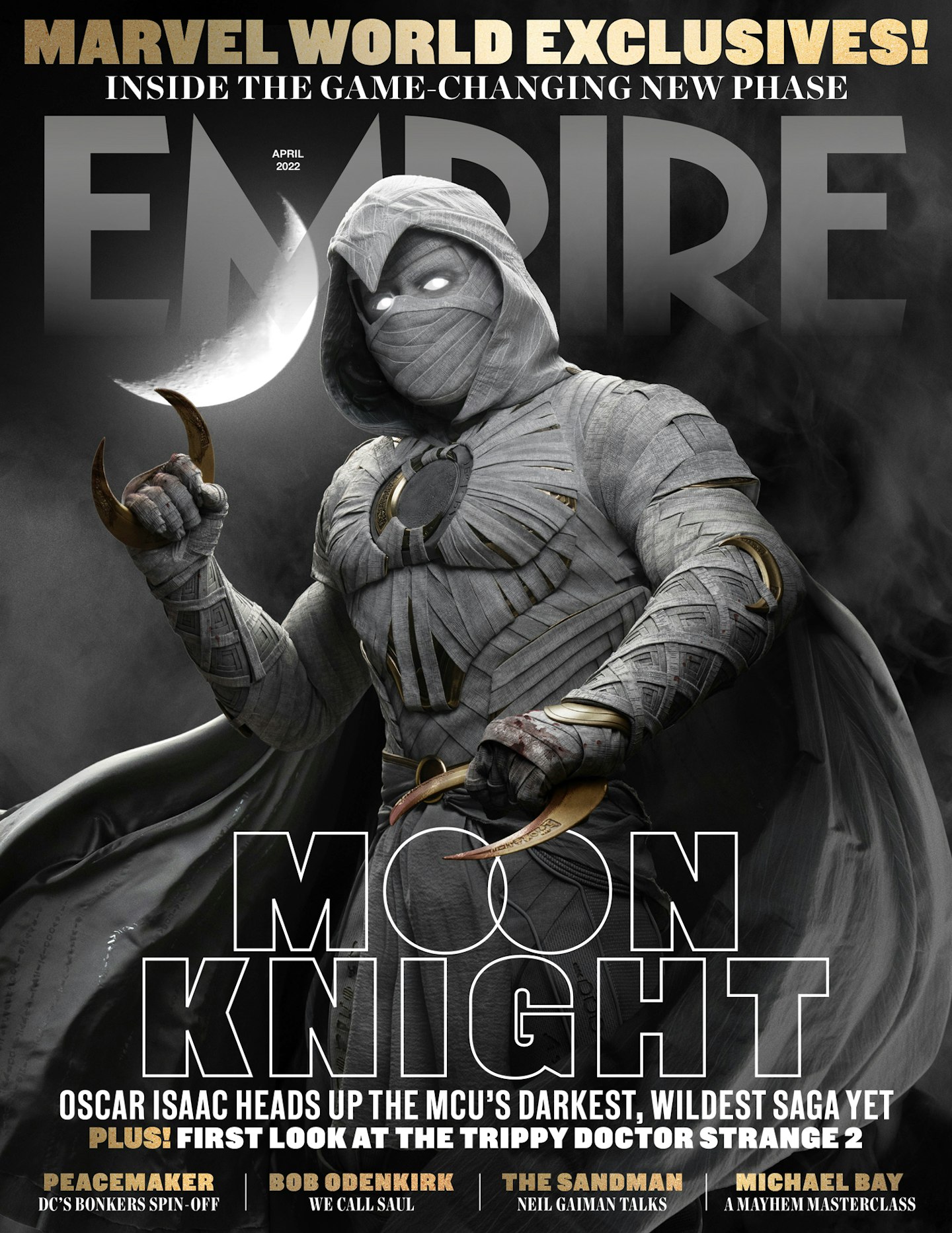 Read Empire's full The Sandman exclusive story in the Moon Knight issue, on sale Thursday 17 February – and available to pre-order online here.