Though he's popped up here and there, it's been a while since Mike Myers was driving something and breaking out the prosthetics to play multiple characters. The Pentaverate, his comedy miniseries for Netflix, should scratch that itch. And with the show itself due next, the trailer has finally landed.
Here's the basic story: What if a secret society of five men has been working to influence world events for the greater good since the Black Plague of 1347? As this new series begins, one unlikely Canadian journalist finds himself embroiled in a mission to uncover the truth and just possibly save the world himself...
Myers plays no less than eight characters in this one, including Ken Scarborough, the old-school Canadian newsman in question, Anthony Lansdowne, a New England conspiracy theorist, determined to expose the Pentaverate, Rex Smith, a far-right radio host and highly prominent conspiracy theorist and Lord Lordington, the Pentaverate's oldest and highest-ranking member.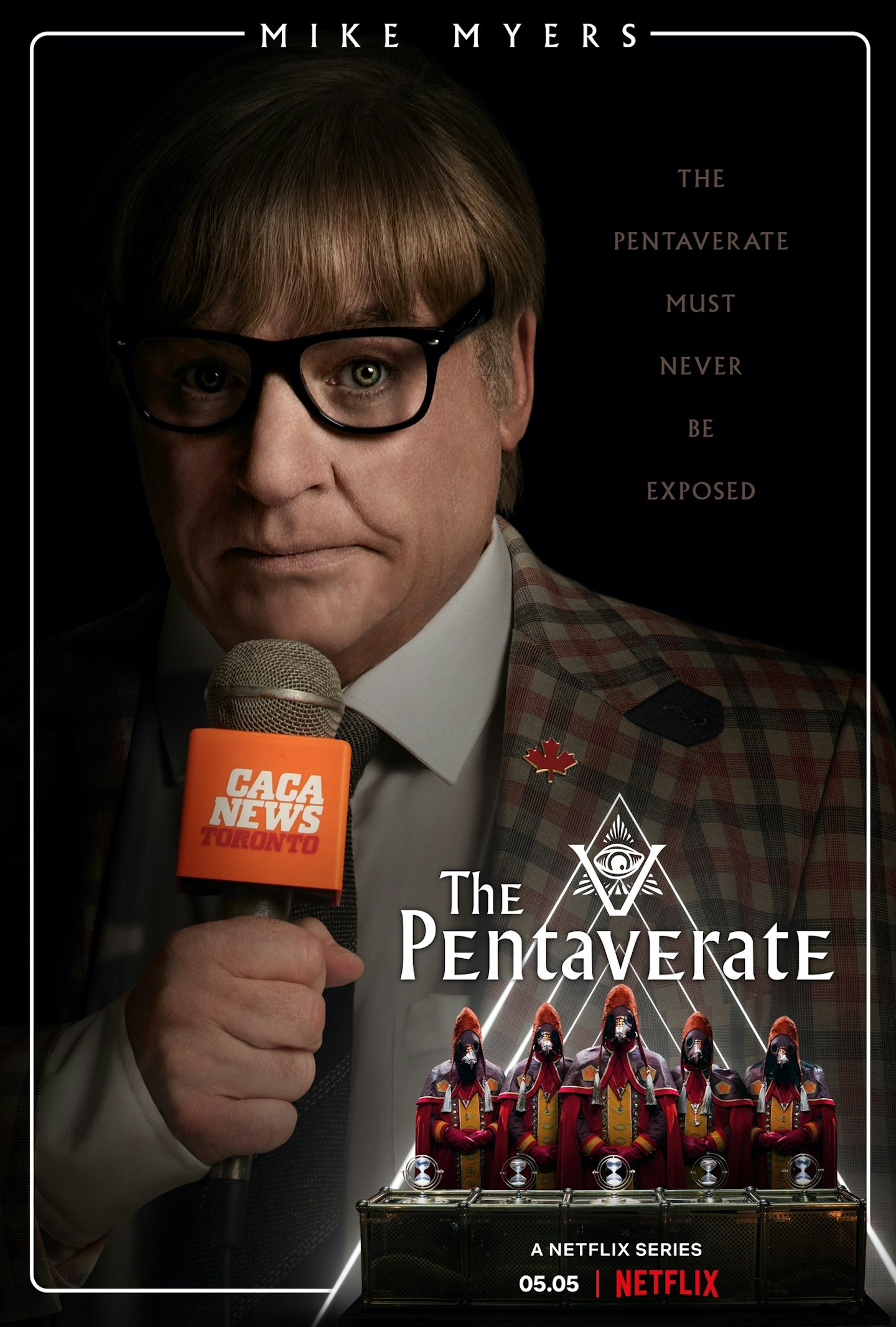 It's satire and spoof all at once, and hopefully finds Myers at the top of his game. With Rob Lowe, Ken Jeong, Keegan-Michael Key, Jennifer Saunders and Lydia West also in the cast, The Pentaverate will land on Netflix on 5 May.