When it comes to miniseries, Mike Flanagan has made some of the greatest of all time – not just his take on The Haunting Of Hill House, but his masterful original series Midnight Mass. A long-gestating story for the filmmaker, the sprawling tale began life as a potential novel, before eventually making it to the screen as a Netflix miniseries – telling the story of recovering alcoholic Riley Finn as he returns to his parents' home on Crockett Island, after serving time for accidentally killing someone while DUI. There, the arrival of Hamish Linklater's charismatic preacher Father Paul heralds all kinds of 'miracles' that lead to some monstrous revelations.
As it turns out – SPOILER WARNING (and hey, if you've not seen Midnight Mass, you should really see Midnight Mass without further knowledge) – it emerges that Father Paul has brought an 'angel' (or: vampire) to the island and it all goes off from there, with Zach Gilford's Riley going out in a blaze of glory midway through the show after being bitten by the bloodsucking fiend, and Kate Siegel's Erin emerging as its human hero from there. But it wasn't always going to be that way – and in a previous iteration of the story, it would have been Erin who unexpected died halfway through the show, setting up Riley for a surprising second season.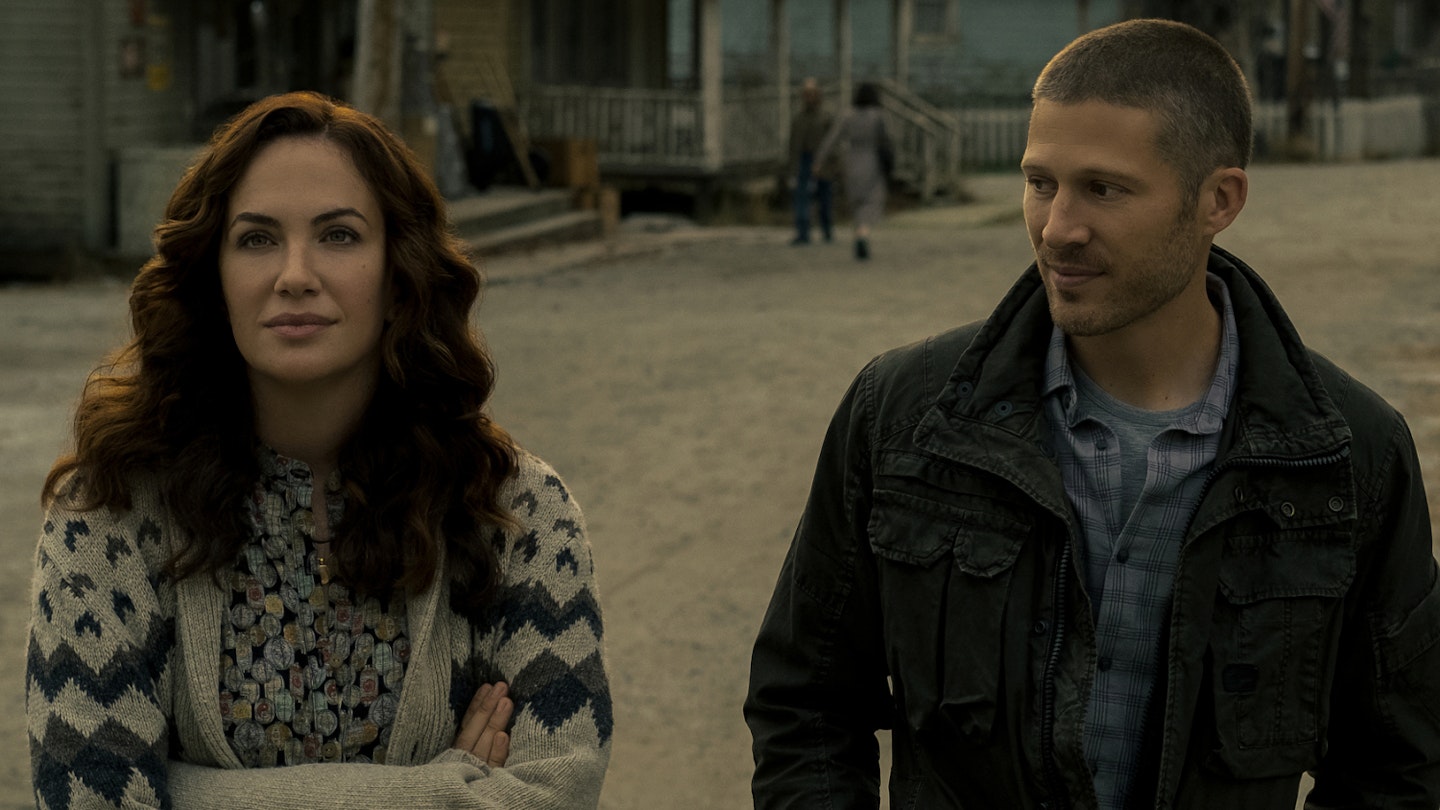 Speaking about the multiple versions of the story he worked through on interview podcast Script Apart, Flanagan opened up about Riley and Erin's reversed fates, and how that set up ideas for a Season 2. "It took years for me to realise that [Riley] had to get out of the way. That really broke things open in a huge way," he revealed. "We had done hints about a potential second season of the show, where Riley fights with the angel at the end, and you see him get his throat ripped open. You never see him die on screen. He came back as the antagonist of the second season, as this traveling preacher with a Southern Baptist revival tent. It was Warren and Leeza chasing him across America, trying to kill Riley, because he was now the villain of the story."
Of course, none of that happened in the end – and Midnight Mass instead stands alone as an astonishing one-off series. "We had all that stuff drawn out, and we threw it all away with Erin [becoming the protagonist]," says Flanagan, pointing out that the series' powerful finale came into focus after those ideas were scrapped. "Once we decided this was actually Erin Greene's story and she was our hero, it made it OK for me to do something else I was reluctant to do, which was to kill the island. Initially about half the population was wiped out, and the others lived to pick up the pieces and learn their lessons," he explains. Instead, nobody survives except for Warren and Leeza as the island (along with its infected inhabitants) goes up in flames – in large part thanks to Erin's sacrifice. "All of that, and them singing 'Nearer My God To Thee', all of my favourite things about the end, never would have happened with Riley [living to the end], where we would have made a show about the triumph of atheism, which is not the show I wanted to make. It's the show I thought I wanted to make when I was in my 20s, but it wasn't."
Listen to the full interview on Script Apart, and get ready for Flanagan's next miniseries, The Fall Of The House Of Usher – his final Netflix series before he moves to a new deal at Amazon.