There's never been a better, more accessible time to be a movie fan. With the plethora of streaming services, the development of high-quality physical media like 4K and Blu-rays, and the sheer amount of great new films and TV shows being released every week, it's easier than ever to get stuck into the very best filmmaking out there, and treat yourself to a movie night at home.
And whilst you might not quite be able to have a screen in your living room that's as big as the one in your local cinema, thanks to Denon, a cinema-like sound experience is absolutely possible at home. Gone are the days where you have to rely on your TV's own speakers to immerse you in whatever you're watching – with Denon's range of soundbars and AV receivers, you can enhance your telly's audio quality massively, meaning you never miss a line of dialogue, explosive moment or impeccable needle-drop.
Whatever your current setup, Denon has a solution to help you make your ideal home cinema a reality – whether you're already audio-obsessed and looking to update your kit, or are ready to invest in quality sound in your home for the first time.
So, which is best for you: a Denon soundbar, or Denon AV receiver?
Denon soundbars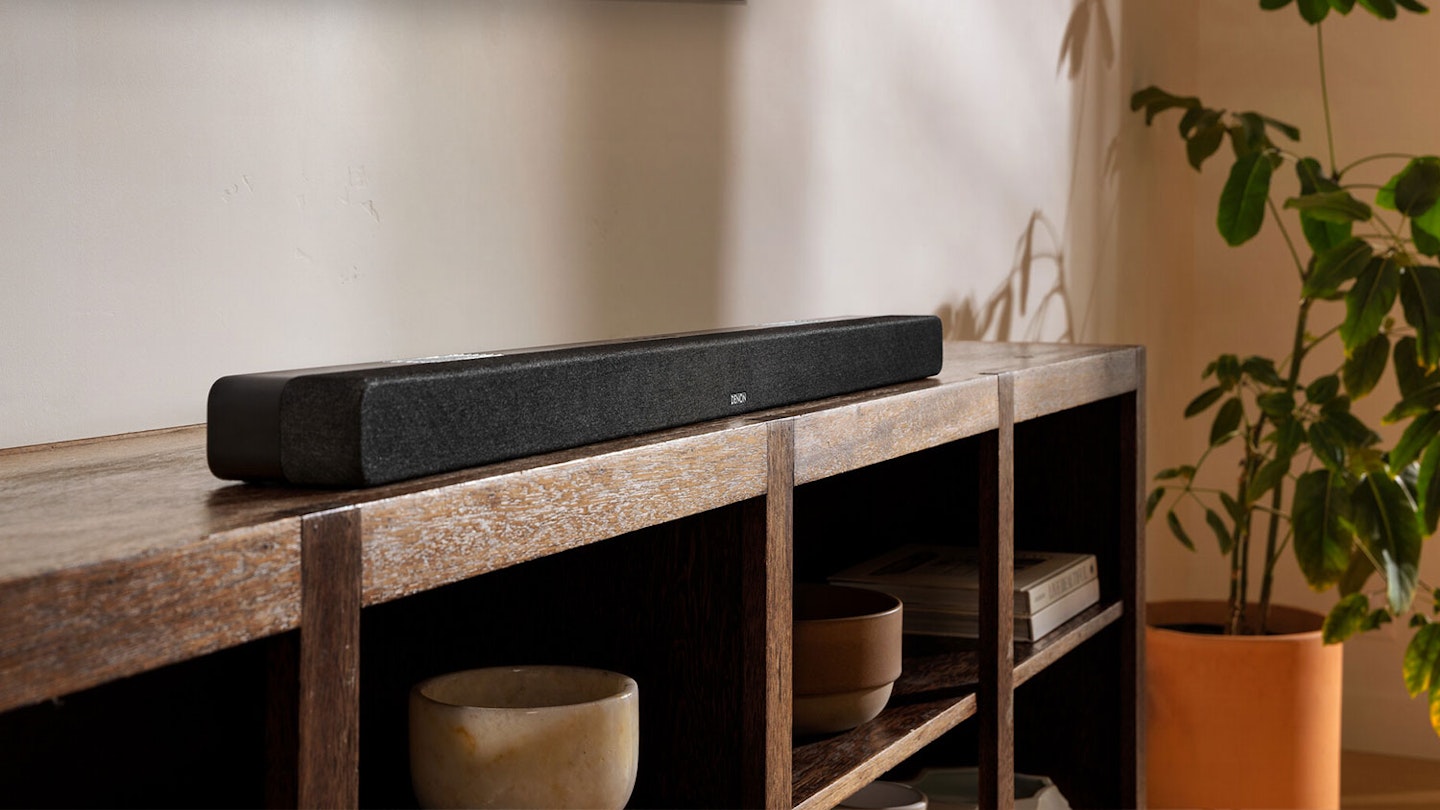 A Denon soundbar is a smaller, more affordable option for those looking to upgrade their sound system. A soundbar doesn't fill your room with speakers, but does fill it with high-quality sound – and if you don't have much space to work with, their slim but powerful design is ideal. A Denon soundbar gives you an all-in-one audio system, complete with amplifier, speakers and more, and you just need to plug and play to get started – no tricky setup necessary.
There are several Denon soundbar options to choose from. The DHT-S316 is a great starter soundbar, delivering excellent audio and a wireless subwoofer for a bargain price (£279), as well as Bluetooth audio, HDMI with ARC (audio return channel) connectivity, Dolby Digital and DTS surround sound decoding, and Denon's Dialogue Enhancer, which allows you to turn up the dialogue without having to adjust the overall volume. That means no more turning up mumbly conversations only to have your eardrums blasted by the next action scene! Hurrah!
There are several other soundbars that feature this Dialogue Enhancer technology for you to choose from, including the DHT-S216, DHT-S416, and the DHT-S517. And if it's something higher-specced you're looking for, the Denon Home Sound Bar 550 could be the one for you – compatible with Dolby Atmos and DTS to really bring your movies and TV shows to life, it can also up your music-listening game by connecting wirelessly with multiple Denon Home Speakers in other rooms of your house.
Denon AV receivers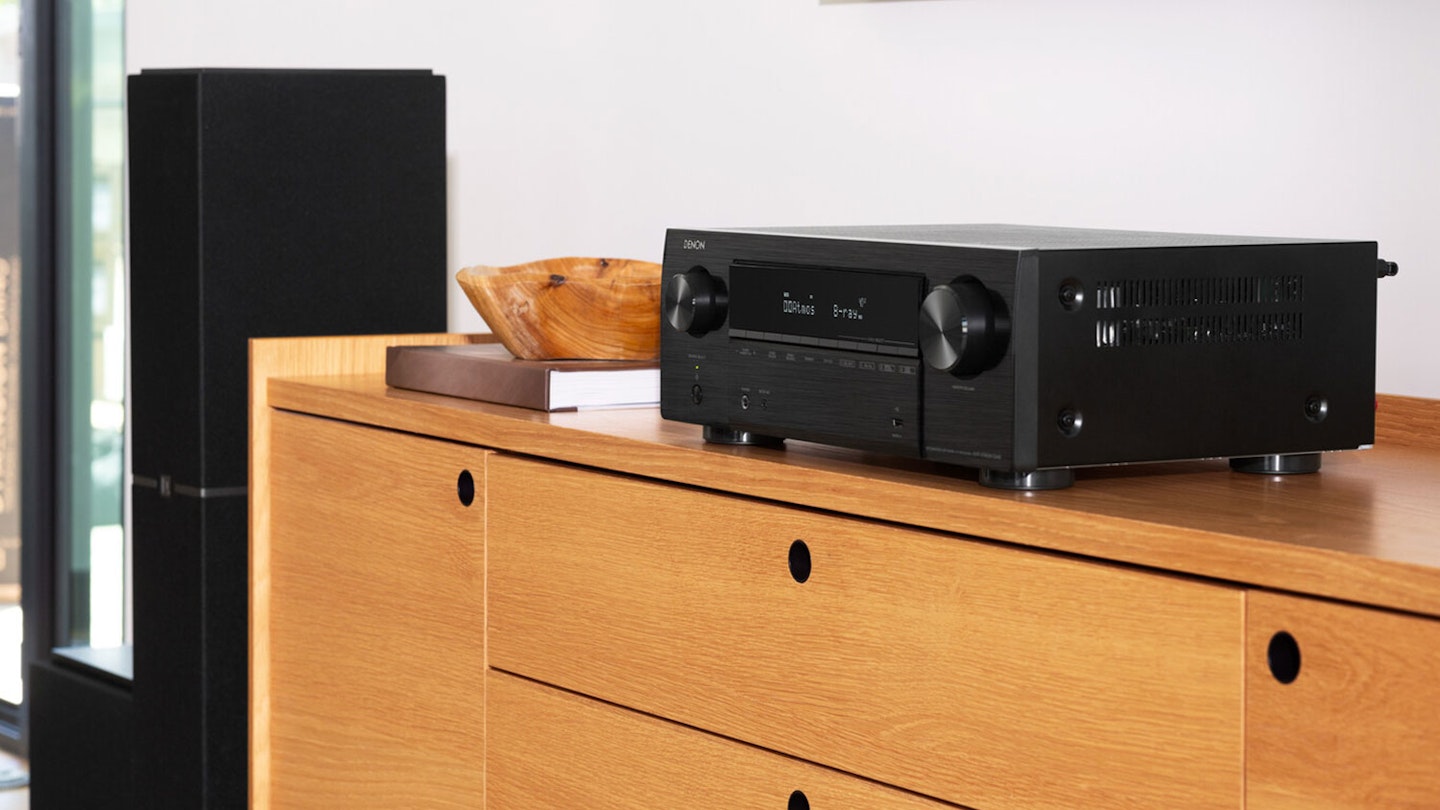 If the ultimate audio quality is what you're after, Denon's range of AV receivers have got you covered. An AV receiver allows you to connect all of your home entertainment tech together, giving you the very best stereo, surround and 3D sound that's completely customisable to your space. They're a must-have for any cinephile that takes their home cinema setup very seriously – we're thinking Tom Cruise-level standards of movie-watching. But of course, you'll also need to add speakers.
A Denon AV receiver literally adds a new dimension to your TV sounds, taking you from 2D surround sound (front and back speakers only) to totally immersive 3D, adding height speakers too. Imagine hearing the 'Portals' moment from Avengers: Endgame, 'What's Up Danger' from Spider-Man: Into The Spider-Verse, or Hans Zimmer's thudding Inception score from every direction, with you at the very centre of the action. We just got chills thinking about it!
An AV receiver doesn't just improve your sound, either. Their advanced video processing capabilities bring you a better picture, providing more detail, better colour rendering and improved contrast – and they can upscale older equipment to give you 4K or even 8K Ultra HD resolution. And, with up to 7 HDMI inputs, Denon AV receivers can handle all your digital video sources too, whether that's satellite and cable receivers, computers, or games consoles. AV receivers are a more luxury option – see Denon's full range here – but are the perfect choice for those looking for the ultimate home cinema setup.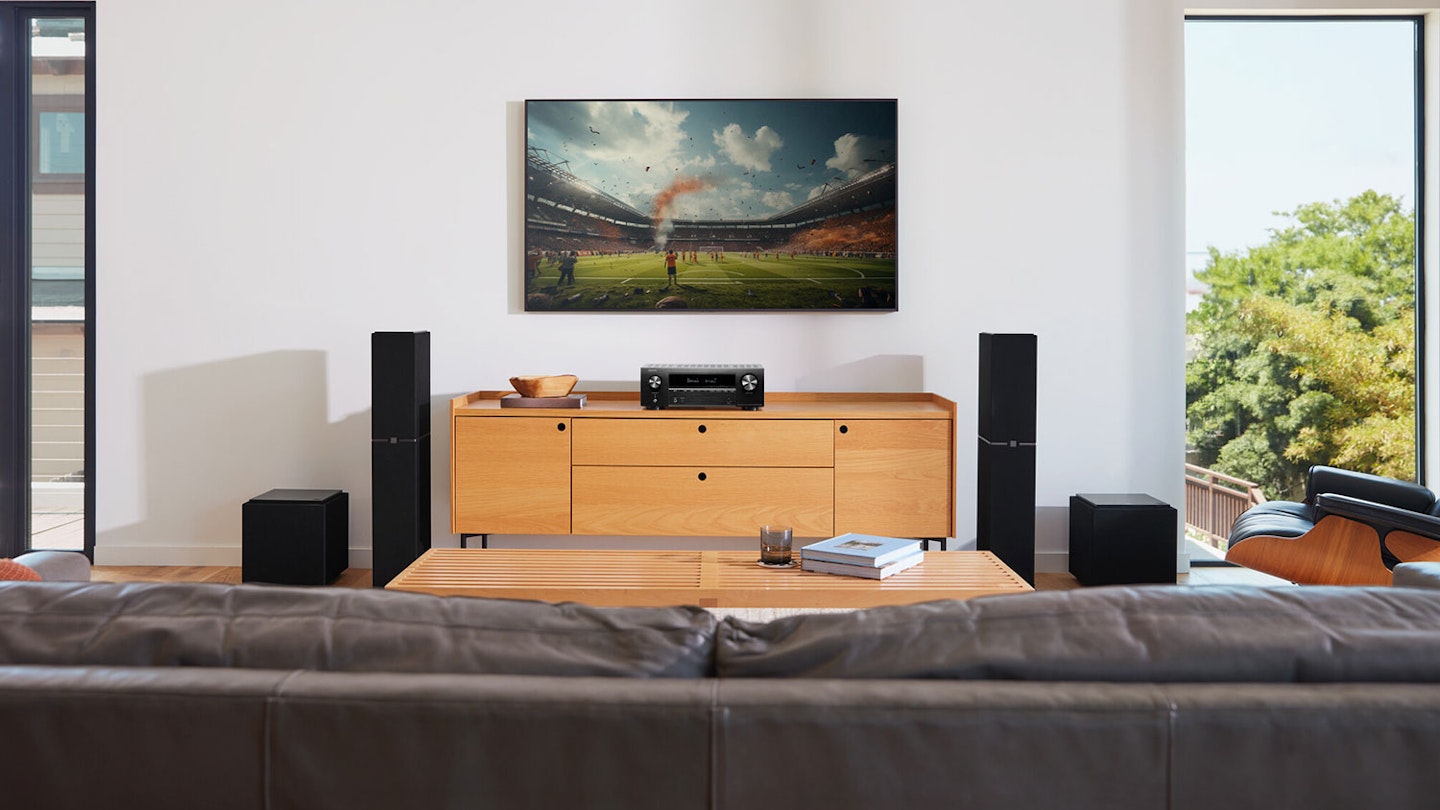 We at Empire are, of course, huge advocates for going to the cinema itself, and nothing can quite replicate the feeling of sitting down in a packed screening, ready to get lost in a new movie. But with technology like Denon's soundbars and AV receivers, you can get pretty darn close, and enjoy a cinematic experience at the touch of a button – every movie-lover's dream. Now, who's up for a Martin Scorsese marathon? We'll get the snacks…