There are toys and then there are toys. Grown-up toys are the real joy of the festive season and there's nothing better than an array of gizmos and gadgets waiting under the tree on Christmas morning. But with new devices dropping almost daily, it can be hard to show Santa (a notorious Luddite), exactly what to look for. Fear not, however, because we've got you covered. From new phones to headsets, games consoles, smart doorbells and more, we've collated some of the most exciting tech offerings around into a list of items that any self-respecting technophile would be thrilled to find in their stocking on Christmas morning.
Gadgets and Tech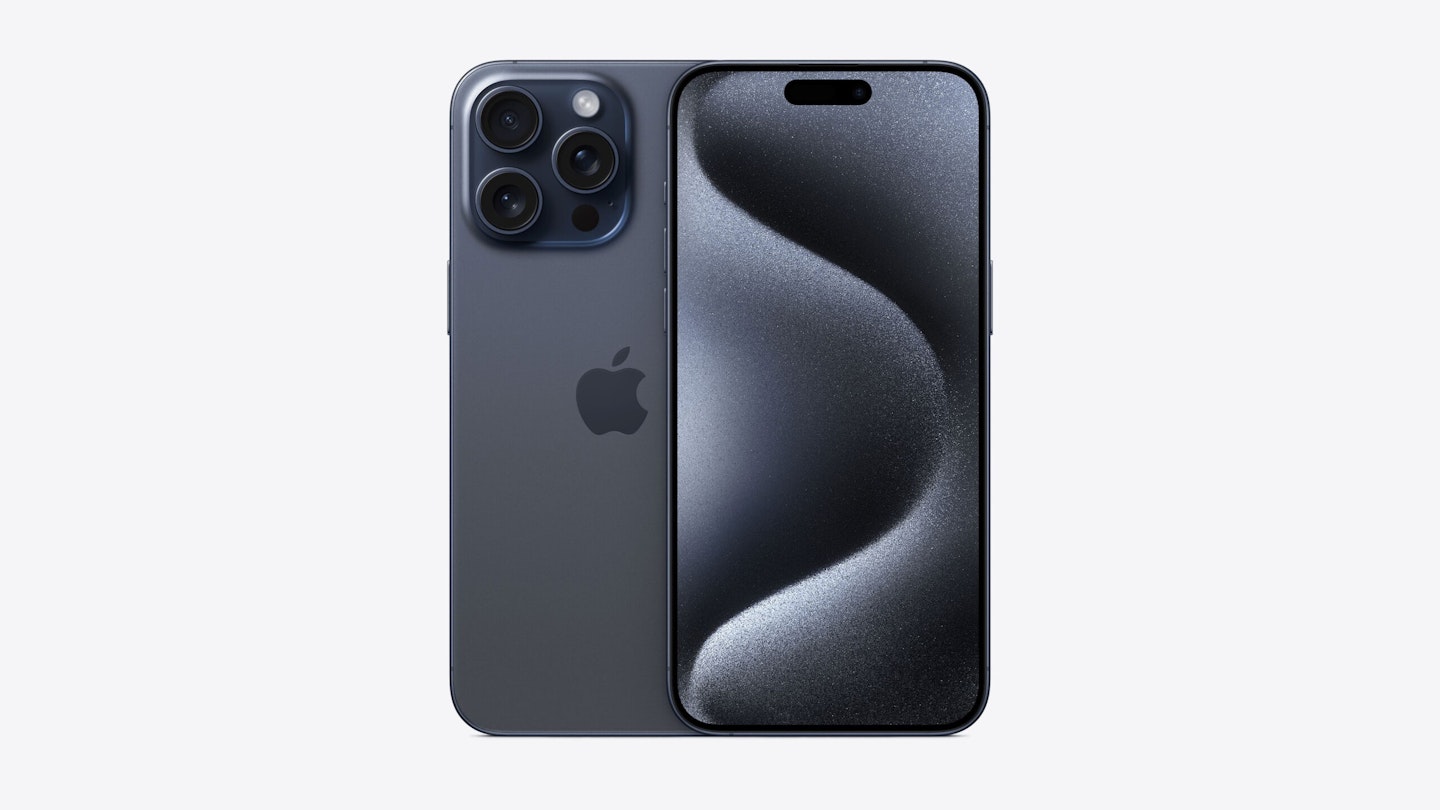 1 of 21
iPhone 15 Pro Max
19g might not sound like a lot, but when you're holding something for a significant portion of the day, it can make a real difference. Apple's flagship handset has shed precisely that amount this year, abandoning its traditional stainless steel chassis for aerospace-grade titanium, which is lighter, tougher and, yes, also extremely cool. As well as being easier on the wrist, though, the new iPhone has a variety of tricks up its sleeve making it well worth the upgrade. A switch to USB-C means there's one fewer cable in your life, and the support for USB 3 makes for a transfer rate almost 20 times faster than before. There's also added hardware in the form of the action button, which replaces the (largely redundant) mute switch and can be assigned to a variety of functions from quick-launching the camera to firing up your e-mail. The 48MP main camera and the 12MP ultrawide lens are now joined by a 5x telephoto lens, allowing some impressive distance shooting, ably assisted by new stabilisation technology to keep your pictures sharp and jiggle-free. Photos in general have had an upgrade thanks to input from the Photonic Engine, which may sound like a MacGuffin from Star Trek X but actually enhances your photography to rather stunning effect. You can also now select Portrait Mode after the fact, negating the need to fiddle with settings in the moment. Throw in a GPU with the power to run AAA titles like Resident Evil 8 and a stunning 6.7" 120Hz OLED screen for silky smooth movie-watching (with Dolby Vision support) and this is an stormer of a handset, either in its Max flavour or the (slightly) scaled down Pro regular model. Did we mention it's made from titanium?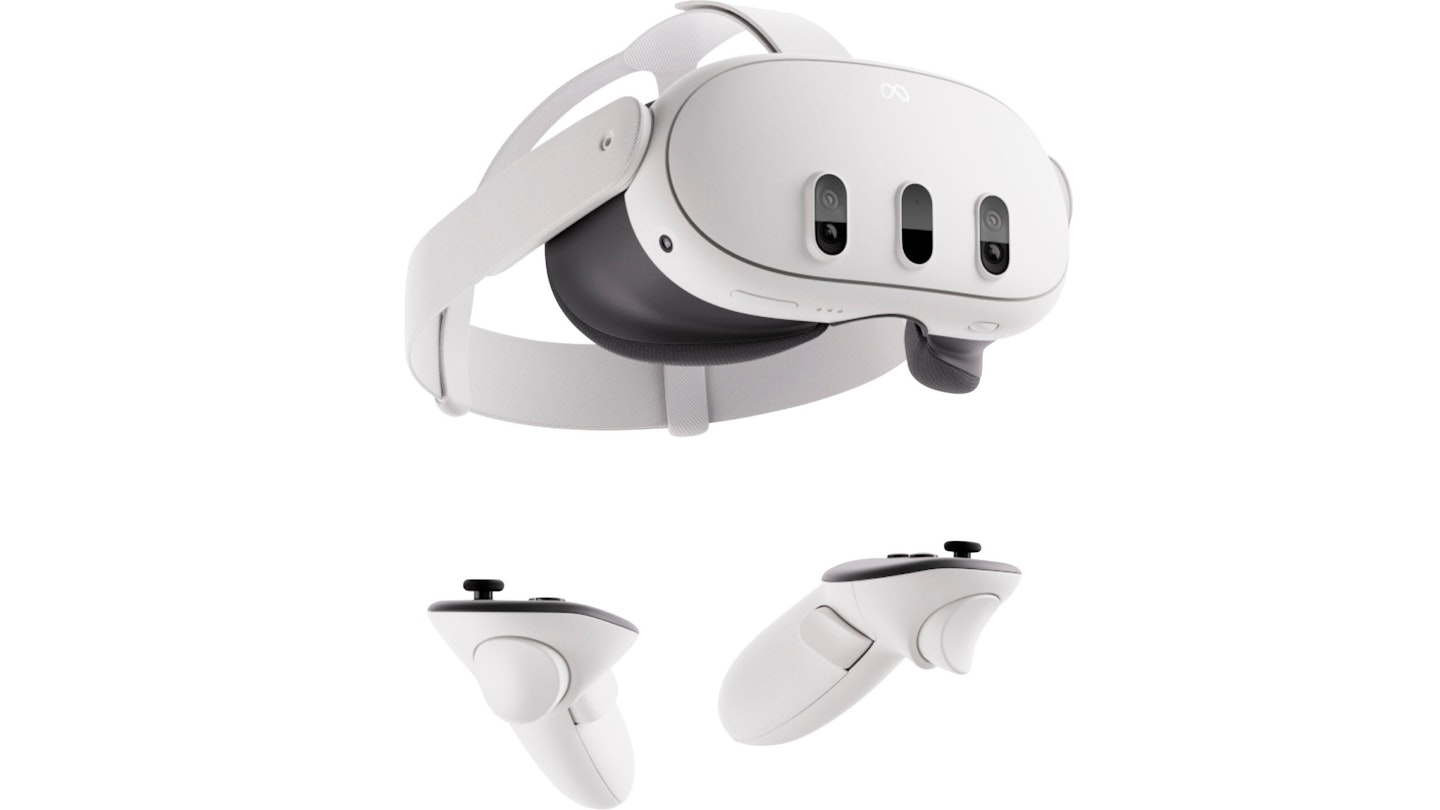 2 of 21
Meta Quest 3
Mark Zuckerberg has long maintained that the future lies in the Metaverse, and while we can't say we're entirely convinced, there's no denying that the third iteration of Meta's (formerly Oculus') wire-free headset makes VR a more appealing prospect than ever. Sleeker and lighter than the 2nd gen model, the Quest 3 has refined the design to make it more comfortable to use, while the three bug eyes on the front provide impressive full-colour external views, making this the first Quest to successfully work as an AR as well as VR headset, blending graphical elements with your environment to great effect. The dual 2064x2208 LCD displays don't quite make the pixels invisible but it's a big step up, and the storage now extends to a generous 512GB, meaning you cal load it up with software without needing to worry about space. The new Snapdragon XR2 Gen 2 chip gives this a roughly 50% performance boost over the previous model, too, and while you might not need that to flail maniacally at blocks to the sound of Lady Gaga in Beat Saber, titles like Red Matter 2 and the upcoming Asgard's Wrath 2 definitely benefit from the extra grunt. With no wires to tie you down, this is currently the best way to dip a (virtual) toe into the VR pool, even if you're not planning to relocate to the Metaverse any time soon.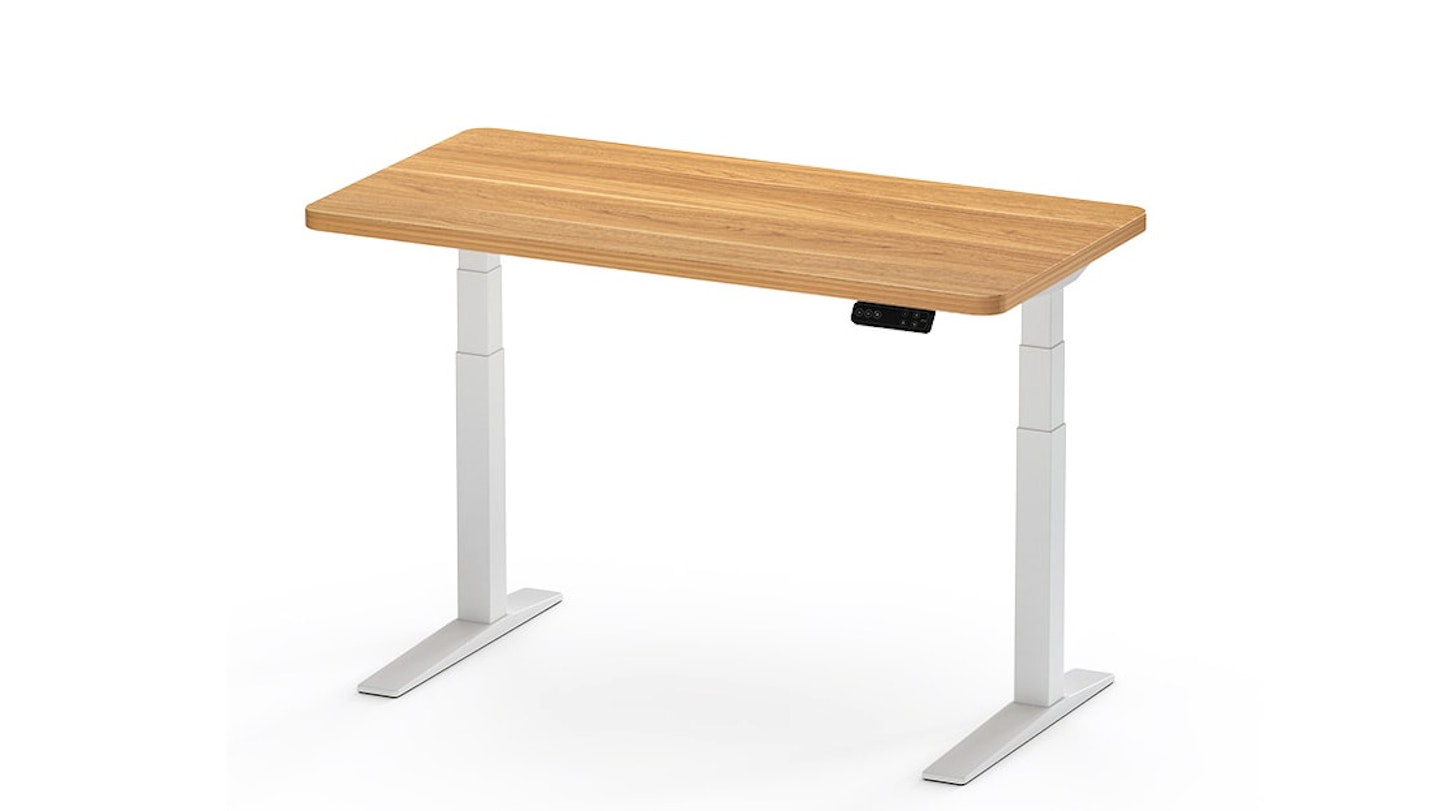 3 of 21
Flexispot E7 Pro
With most of us now working from home at least a few days a week, how and where we lay our laptops has become a much more pressing concern. Rather than slouching on the sofa, however, the posture-conscious should consider a standing desk for an altogether healthier WFH experience. FlexiSpot's E7 Pro is just such a workstation, mixing premium build quality with a comfortably mid-range price, all while enabling you to split your day between standing and sitting. We found The E7 Pro quick and easy to assemble, allowing for heights ranging from 62cm to a full 123cm (enough for users of every conceivable stature), with four customisable presets that the desk can smoothly (and quietly) transition between with the press of a button — all supported by powerful dual motors that don't seem to struggle regardless of how much hardware you have cluttering up your desktop. It's controlled by a discreet panel with LED height display, allowing for minute adjustments on the fly (handy if you're switching between slippers and shoes) and, helpfully, also comes with a built-in USB charging port. Solidly constructed and unwaveringly stable, the E7 Pro also has built in cable-management, so you don't have wires trailing down behind it, and is available in a variety of colours and finishes, from laminated chipboard to bamboo and solid oak. Having tried a number of different workstations in the past, this is among the very best we've used. If you're looking for a way to comfortably work from home without your back paying the price, this (out)standing desk absolutely deserves your attention.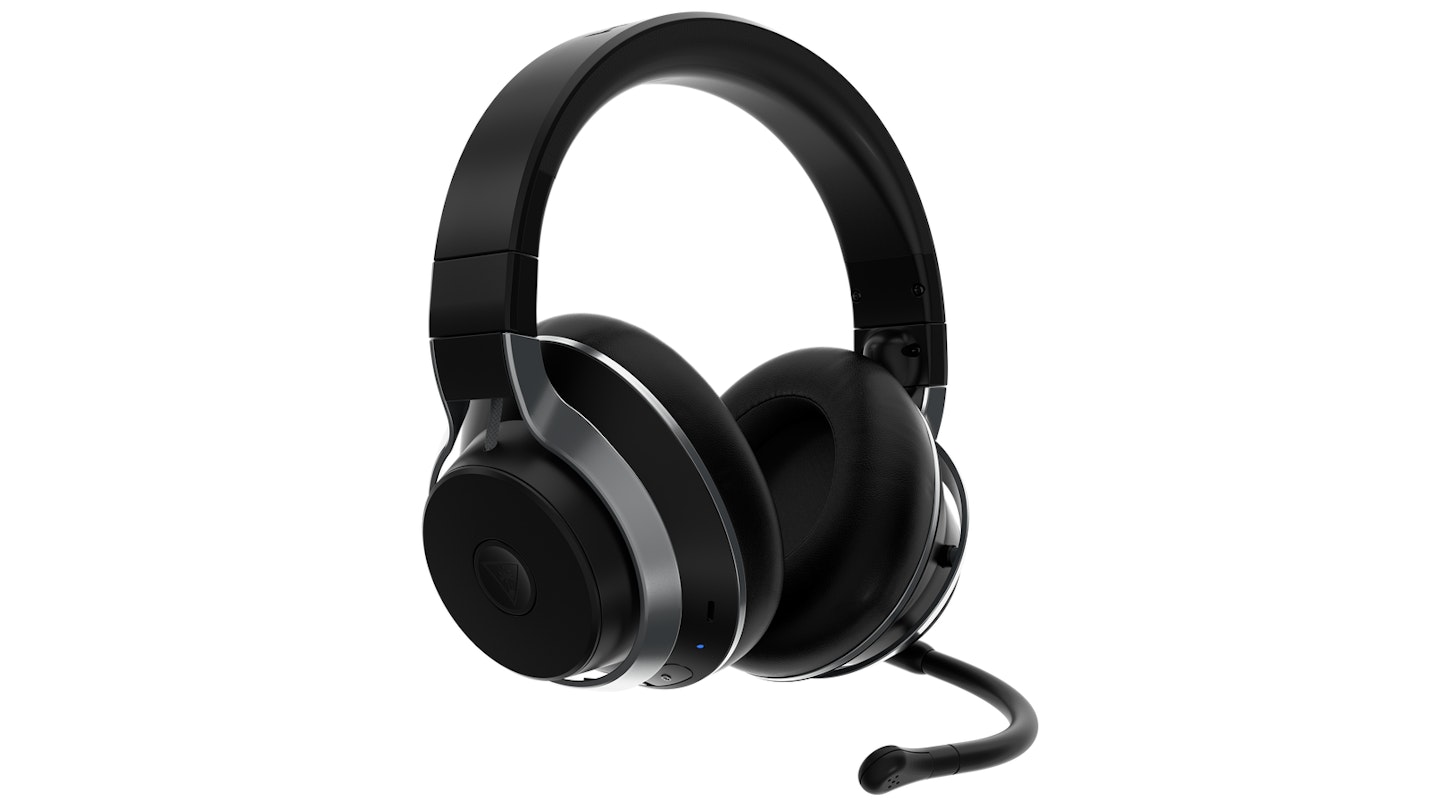 4 of 21
Turtle Beach Stealth Pro
For those without a 5.4.1 Dolby Atmos system hooked up to their PlayStation (so everyone, basically), gaming headphones have become the accessory of choice for players - after all, you don't need lightning twitch reflexes if you can hear the enemy creeping up on you. There are literally dozens of the things available, but the top end of the console can range you'll find the wireless Stealth Pros. Turtle Beach have long established themselves as the kings of this field and the Stealth Pros stand as the undisputed champs of their range - not to mention among the best gaming headphones around. Understated for gaming cans, these have a more sophisticated aesthetic than you might expect, but come packed with active noise cancellation, pin-sharp sound and even swappable 12-hour batteries so they don't get taken out of commission while charging. Dual-mode wireless means you can happily listen to the Empire podcast while gaming, too, enhancing your gaming session in every conceivable way.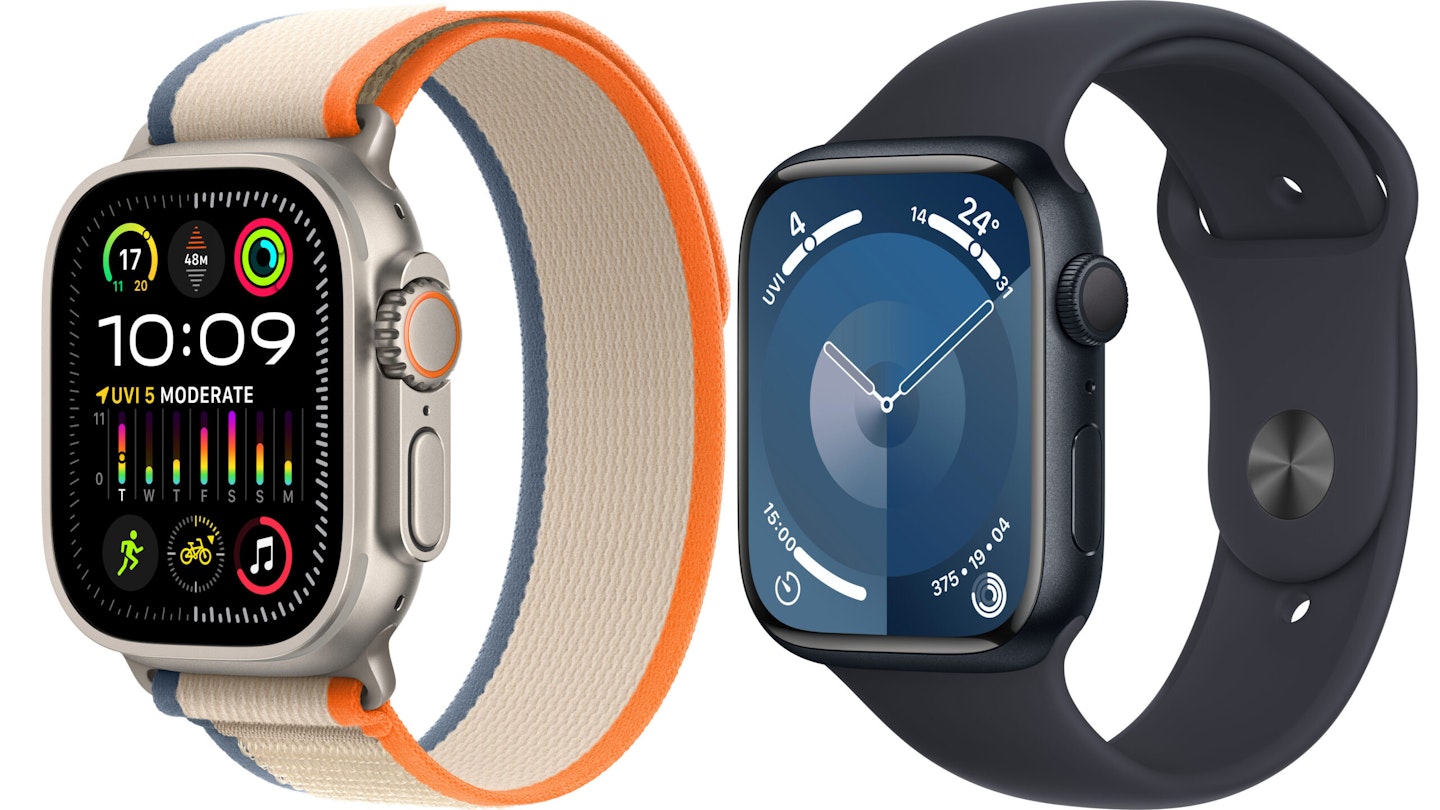 5 of 21
Apple Watch Ultra 2/Apple Watch 9
When Apple released the Ultra last year, it marked the first significant design shift since the company's wearable range launched back in 2015. Aimed largely at the extreme sports crowd at first, it has now been embraced as a chunkier, more eye-catching alternative to Apple's sleek yet traditional standard model. This year, the device arrives in its second generation with some small but welcome refinements such as an absurdly bright 3000 nit display (you can - and should - now consider using your watch as a torch instead of your phone), a beefed up processor in the S9 (the same found in the regular Apple Watch 9) and a carbon-neutral build option to help save the planet. Both the Series 9 and the Ultra 2 make for supremely capable smart watches, benefitting from all the features of watchOS10, including one handed interaction with the Double Tap gesture. However, the rugged build, super bright display and handy action button (assign it to the torch, you'll thank us later) make the Ultra 2 our pick of the pair.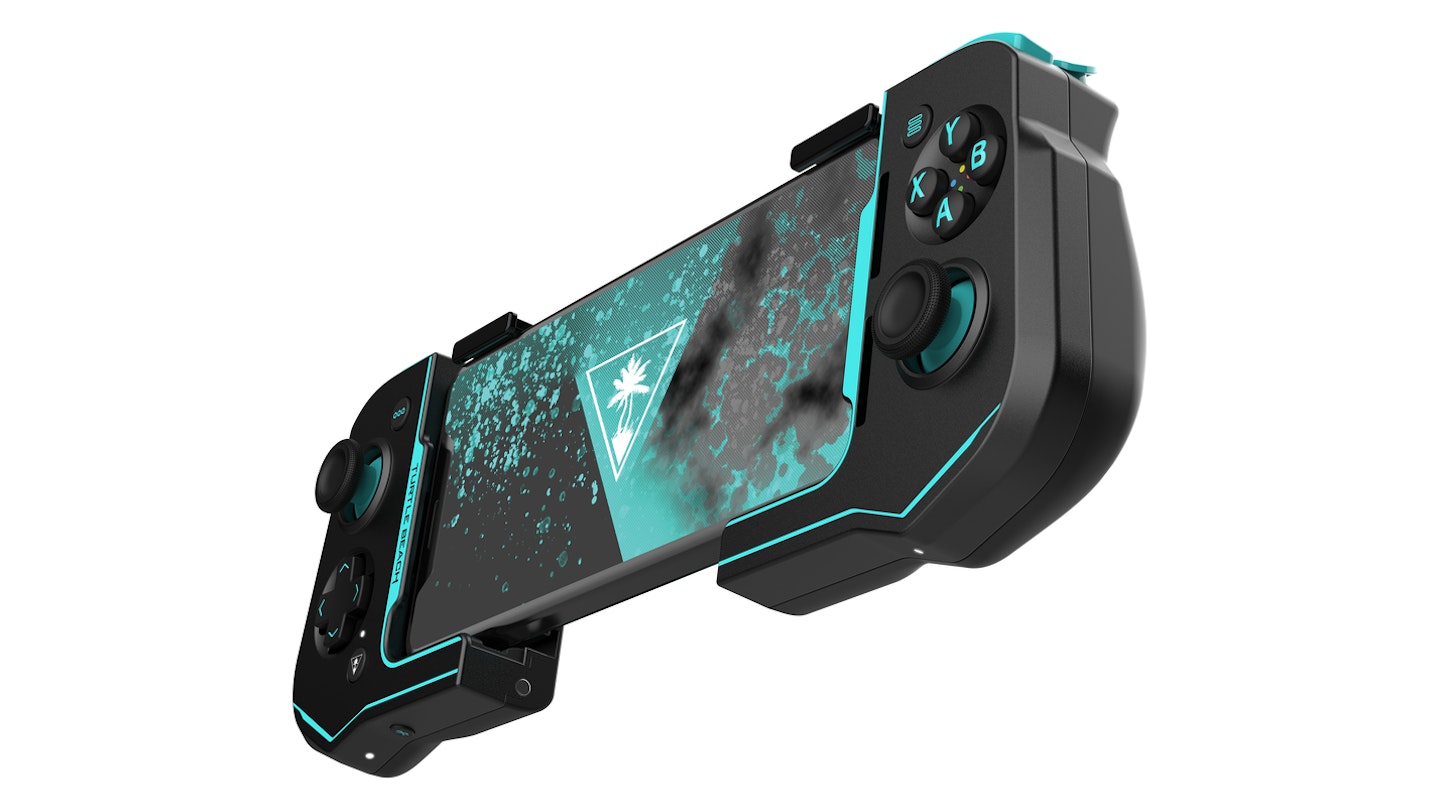 6 of 21
Turtle Beach Atom controller
Whether you're a Sony stalwart or an Xbox addict, everyone still plays games on their phone. The problem is, while the touch screen will happily whisk you through countless games of Hearthstone or Alto's Odyssey, it's a less helpful tool when you fire up something requiring real precision like a frantic FPS. Enter the Atom. Designed to snuggle up with your phone and turn it into a handheld console in the same vein as the Nintendo Switch, this compact and lightweight yet surprisingly robust accessory connects wirelessly and lends more traditional gaming controls to serve your Apple Arcade needs. Sizeable enough to keep your hands comfy during prolonged sessions, the Atom also has button and stick responses that are gratifyingly tactile, making it a joy to use. No cables, no fuss and it will fit whatever model phone you throw at it (don't throw phones at it).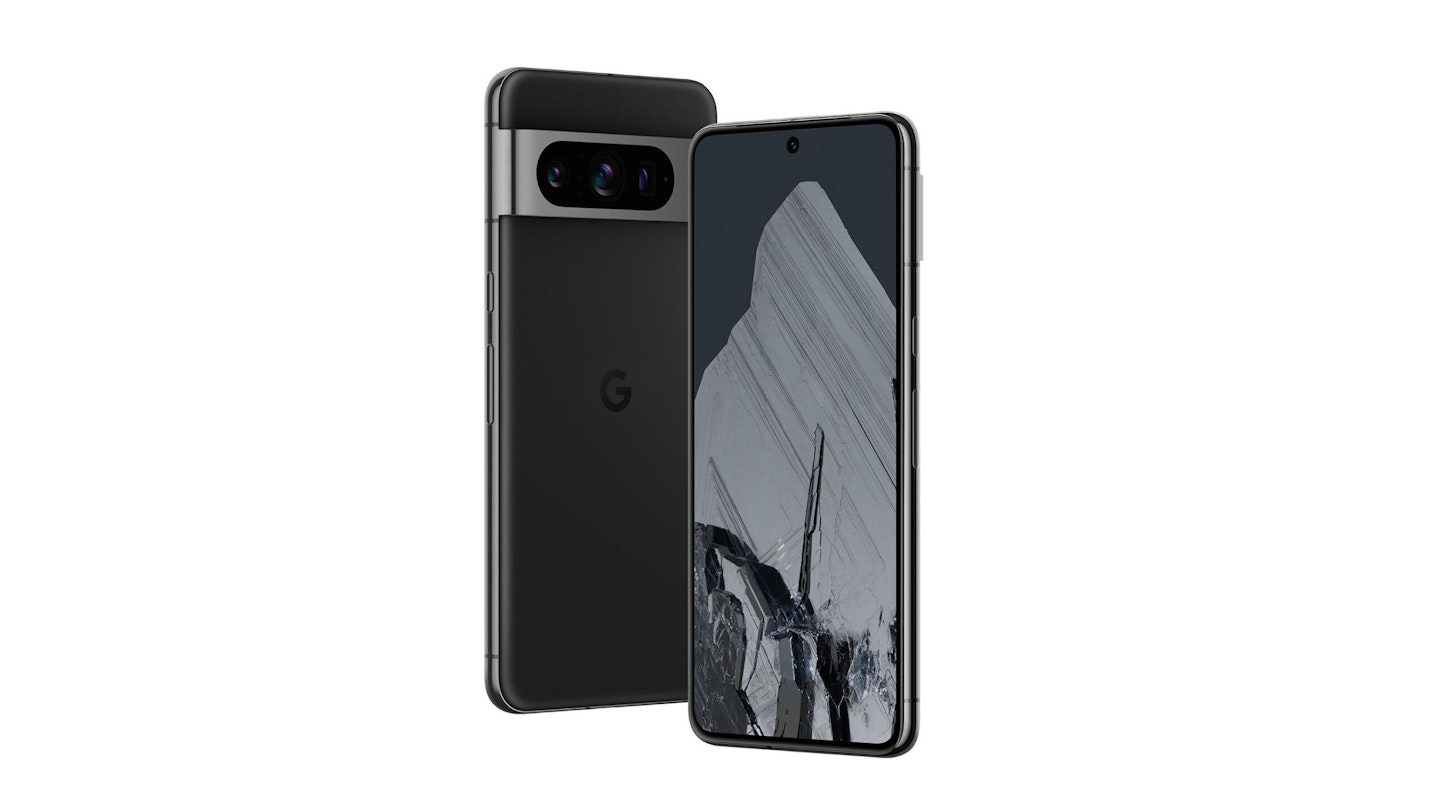 7 of 21
Pixel 8 Pro
For those who prefer a little more 'Droid in their handsets, Google's Pixel range has emerged as the flagship handset to beat, and this year's 8 series is no exception. The Pixel 8 Pro has had a slight facelift this year, with flat edges to it's super bright (2,400 nits!) 6.7" OLED screen. Most of the changes are on the inside, though, with Google's Bard AI now integrated into Assistant and able to do everything from accurate voice typing to AI wallpaper generation. The AI also works on your photos, too, allowing you to swap out faces or backgrounds to construct the perfect snaps. The main camera has a 5x optical zoom telephoto lens and now features manual controls to shoot images in 50MP RAW, should budding photographers so desire. New hardware this year includes a 3D face recognition system to complement the fingerprint sensor on the back, letting you use your mug to unlock your phone, much as you would an iPhone. And if you're planning on hanging on to your handset for a while, the new Pixels come with an environmentally friendly eight year support life, too!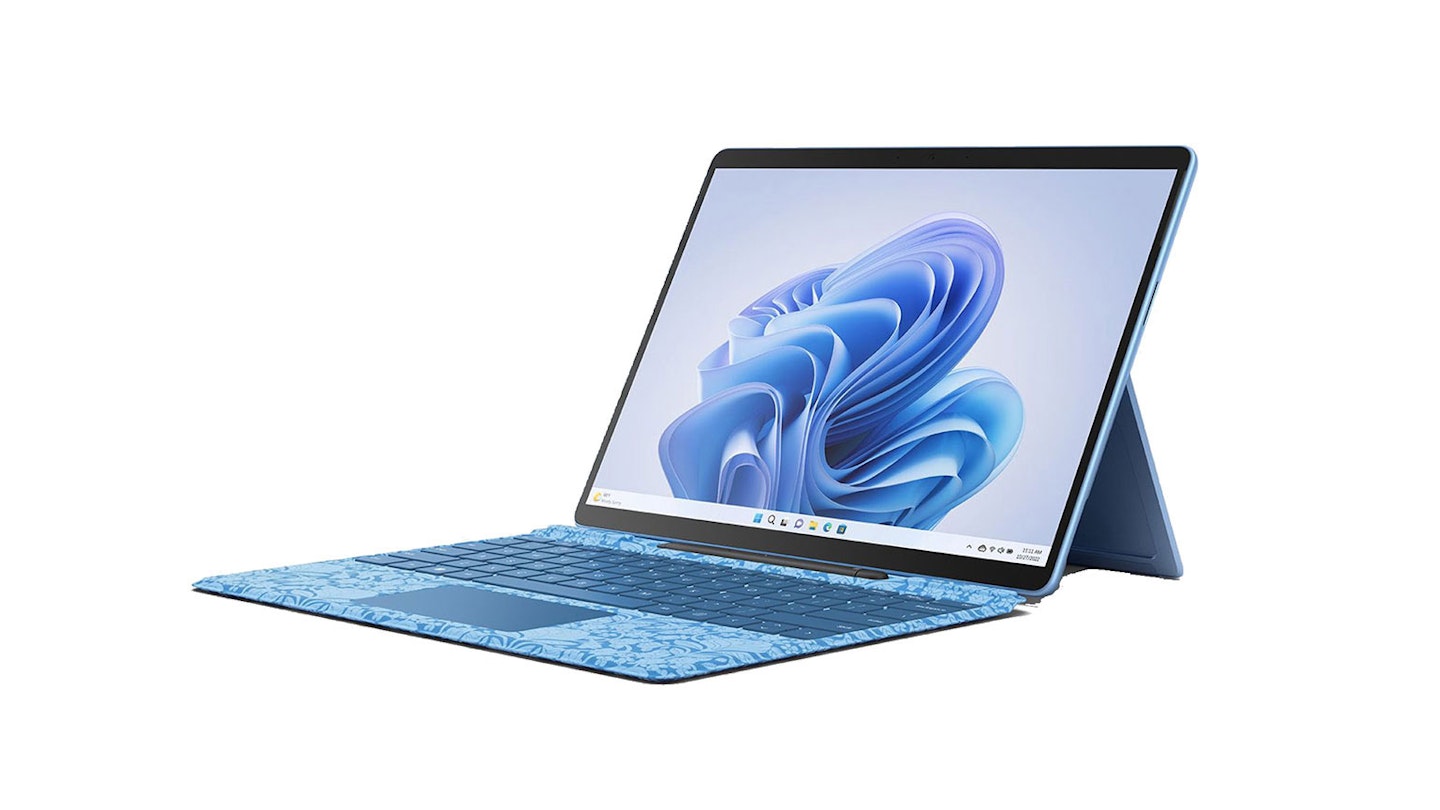 8 of 21
Surface Pro 9
iPads seem to dominate the tablet space, but you'd be wise to spare a thought for Microsoft's Surface 9, the lion of the Surface range and a device that comfortably spans the divide between tablet and laptop. A detachable 2-in-1, it can be used like a full tablet but, with keyboard attached, functions equally well as a laptop (albeit one with a kickstand that works better on a solid surface than on your actual lap). Running Windows 11, it has the benefit of a full desktop operating system as well, allowing you to use all your desktop PC apps while providing laptop-level performance in a convenient, tablet-sized package with a 13" touchscreen (which switches dynamically between 60 and 120hz to maintain battery life). Available with Intel core i5 or i7 processor, the Surface Pro 9 is fully customisable with two graphics options, memory up to 32Gb and up to 1TB of SSD storage. Plus its 5G compatible so you don't have to traipse between coffee shops to hitch a ride on their WiFi. There's no headphone socket but twin USB-C ports make up for it, and the tablet is gratifyingly easy to repair as well, with the SSD upgradeable and the battery easily replaceable, extending its possible lifetime. Solid and lightweight with a battery that should comfortably see out the day, this is a high performing device that leads the pack of Windows tablets with room to spare.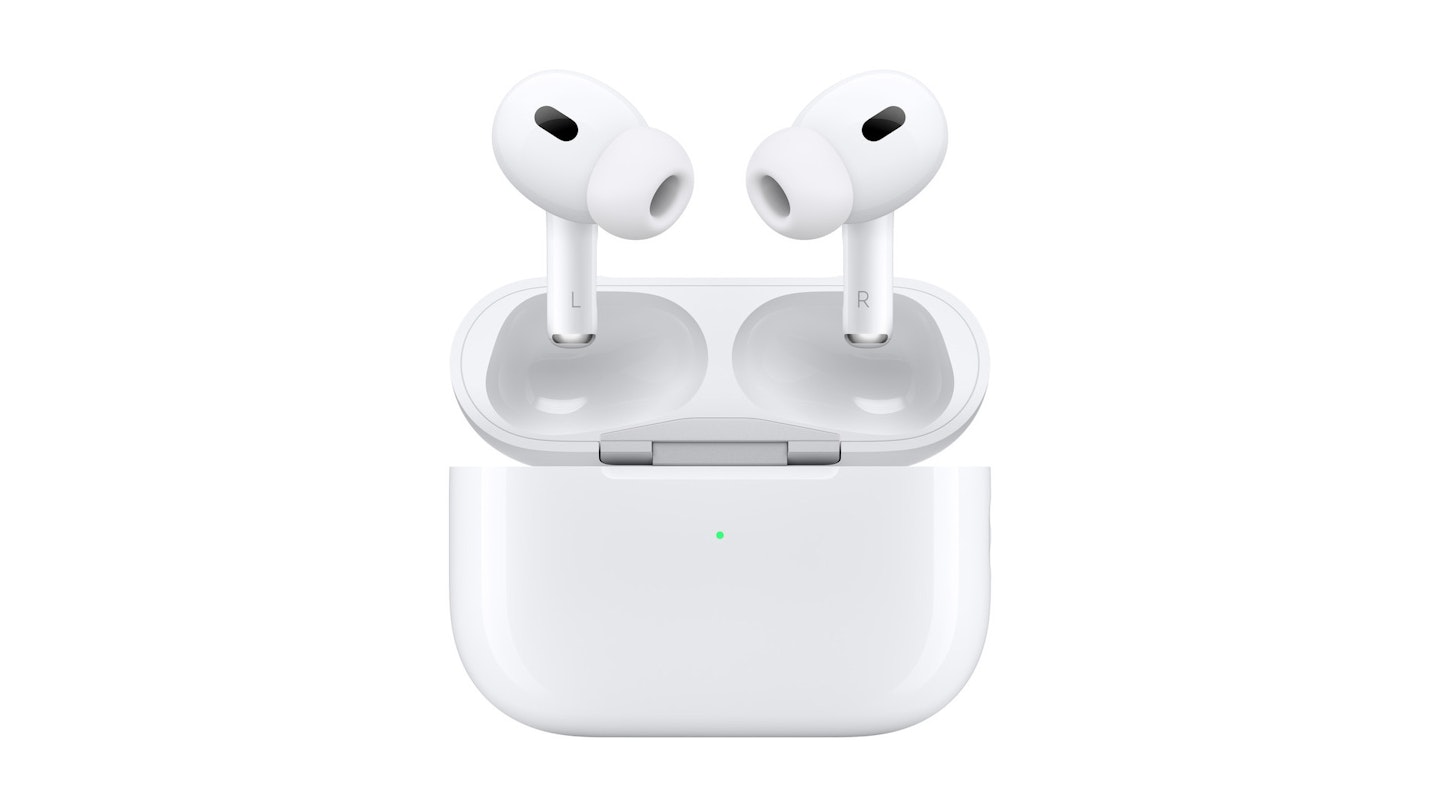 9 of 21
AirPods Pro
Small but mighty is how you might describe Apple's AirPods Pro. This year's model might only make a couple of minor hardware tweaks (they're now dust-proof, and join the new iPhones in embracing USB-C) but the recent software upgrades are an absolute gamechanger. Active Noise Cancellation remains rock solid and Transparency Mode does exactly what it claims, but the new Adaptive mode effectively blends the two, allowing environmental awareness while stepping in when needed to (very effectively) remove irksome aural pollution like train sounds, roadworks or noisy traffic. Meanwhile, the introduction of Conversation Awareness instantly turns down your music if you start talking to someone, and enhances their voice to make them more easily heard. Finally, the new Personalised Volume feature dynamically tweaks sound levels to compensate for the din (or lack thereof) around you. Combined, the new features make these our pick for in-ear buds and ones you'll rarely want to take out - regardless of whether you're listening to music (or the Pilot TV podcast).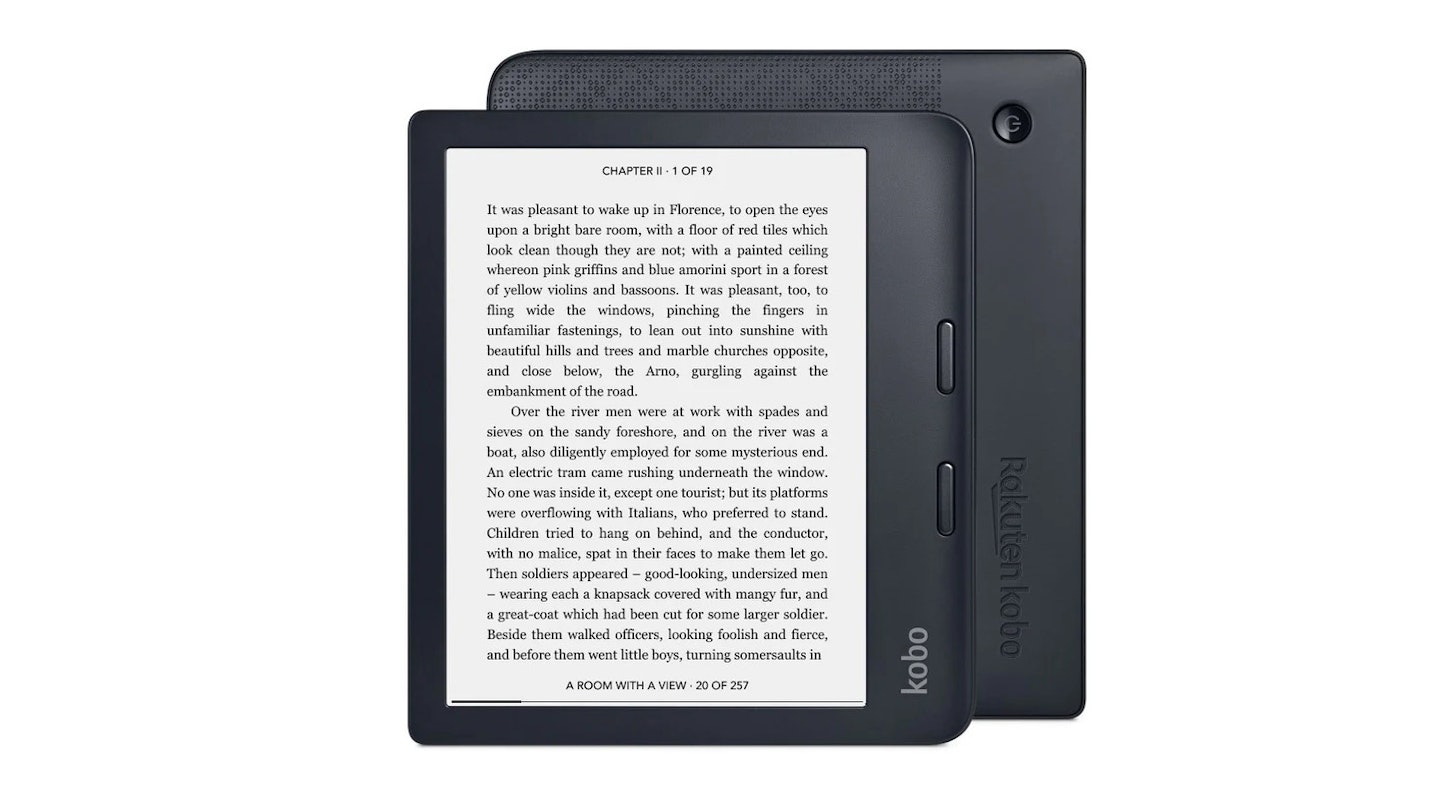 10 of 21
Kobo Libra 2
While Amazon's Kindle has long been seen as the go-to option for e-readers, the Kindle's crown may now have slipped. Rakuten's Kobo range has been gradually gaining ground and, with the Libra 2, we have a capable, aggressively-priced reader that doesn't lock you in to Amazon's ecosystem. The 7" display has a warm light option for night reading and 300ppi for clarity, with LED brightness adjusted by a swipe of the finger. A generous 32GB of internal storage will hold all the books you could possibly desire with room for audiobooks (there's Bluetooth connectivity for headphones) and USB-C charging with it. The Libra 2 also has a similar asymmetrical design to Amazon's premium (but now dated) Oasis model, with tactile physical buttons for page turning and easy one-handed use. And it's waterproof - so you can safely read in the bath. Best of all, though, is that unlike the Kindle, Kobo's devices are format agnostic, allowing use of the open epub format, so you can load your device with whatever books you like, no matter where you bought them.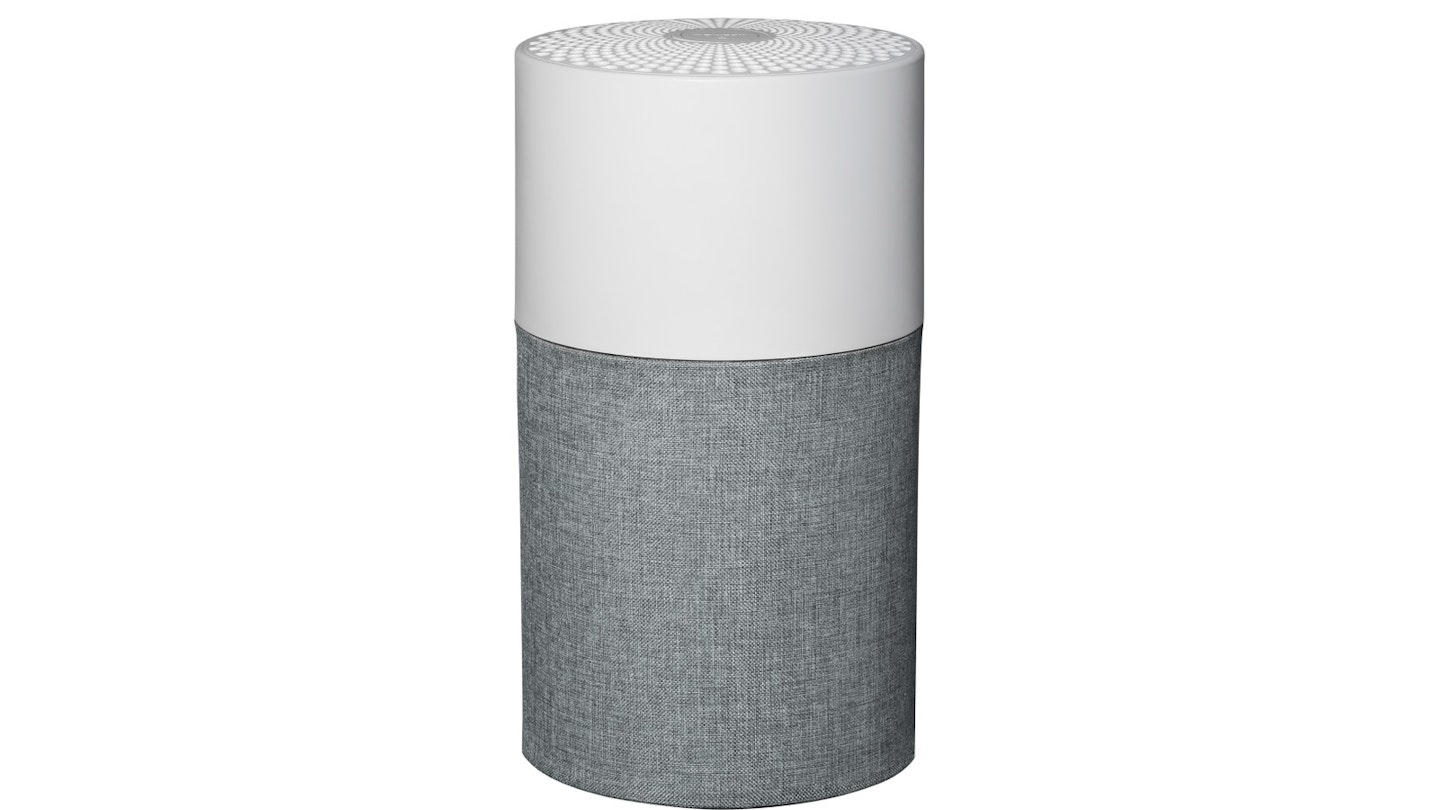 11 of 21
Blueair Blue Pure 511
Breathing is good, we can all agree, but breathing pure, pollution-free air is better. If you're looking for something that will suck the dirt, dust, polluting particles and even cooking odours out of your environment then this entry level air purifier from Blueair will certainly do the job. While the smallest in the Blueair range, the 511 can suck in and purify 180 square feet in about quarter of an hour - which is rather handy if you happen to have allergies, or pets, or both. Three speed settings include a near silent Night Mode that you can run while you sleep, and it can apparently absorb over 99% of airborne particles, down to 0.1 microns - at which point you're basically in the quantum realm. While the device itself isn't exactly low profile, its Scandi-cool design is stylish enough to make it an attractive talking point regardless.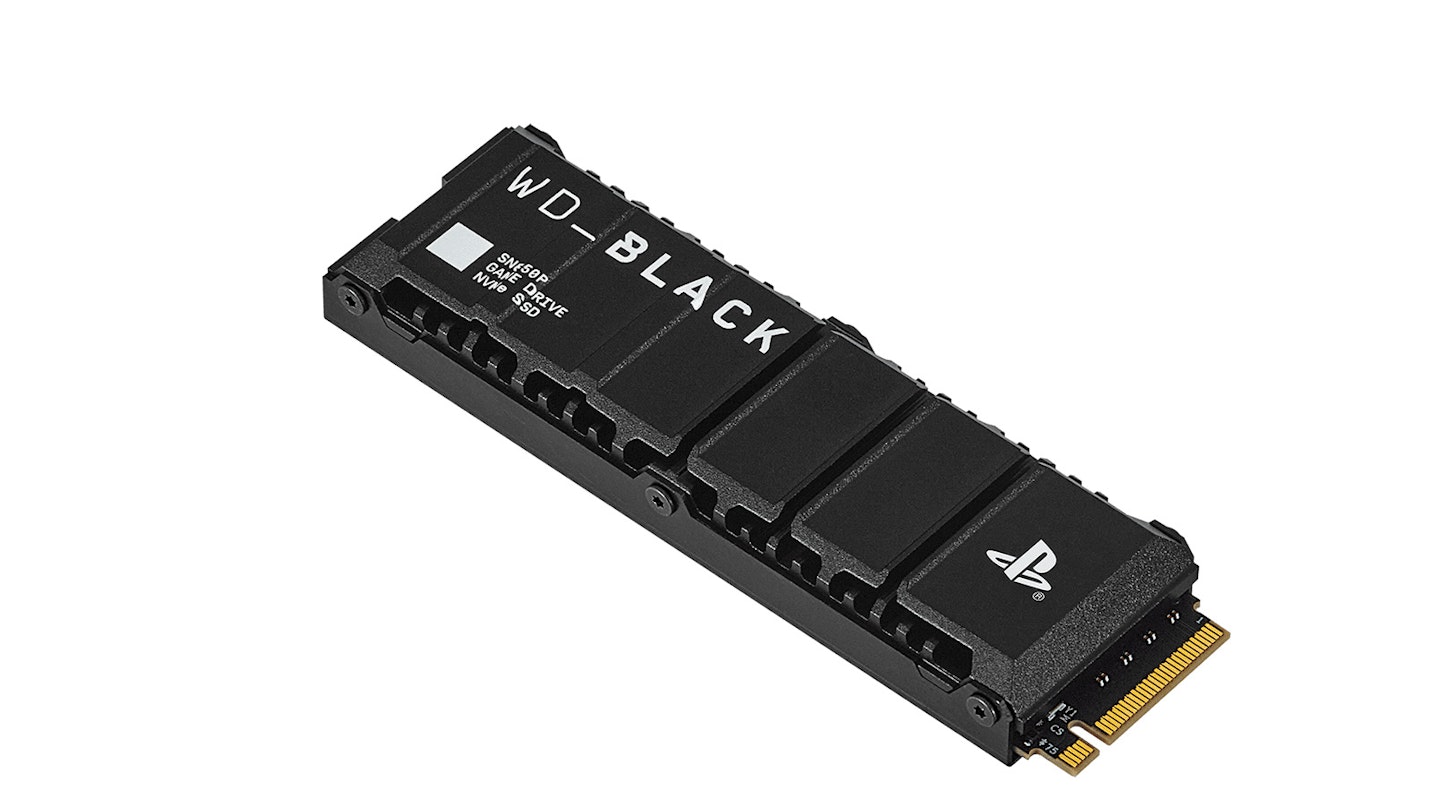 12 of 21
WD_BLACK SN850P PS5 Memory Expansion
If there's one thing the PS5 is not blessed with, it's an abundance of on-board storage - a reality anyone who downloaded Modern Warfare III (a mammoth 200GB!) will be all too familiar with. And with even less bloatsome games regularly pushing past the 100GB, the PS5's on-board storage just won't cut it, leaving you with just enough room a small handful of games before you need to start spring cleaning. Thanks to the the PS5's expansion bay though, your storage woes can come to an end. Western Digital's WD_BLACK SN850P provides NVMe SSD storage that, with five minutes and a small screwdriver, can be popped under the bonnet of your console and thus increase its capacity by 1, 2 or even 4TB. Blazingly fast, its just as capable as your PS5's stock storage and with a built in heatsink, there's nothing else needed to get it up and running. If you ever hope to have more than a scant handful of titles on the go at any one time, this should be considered an essential addition.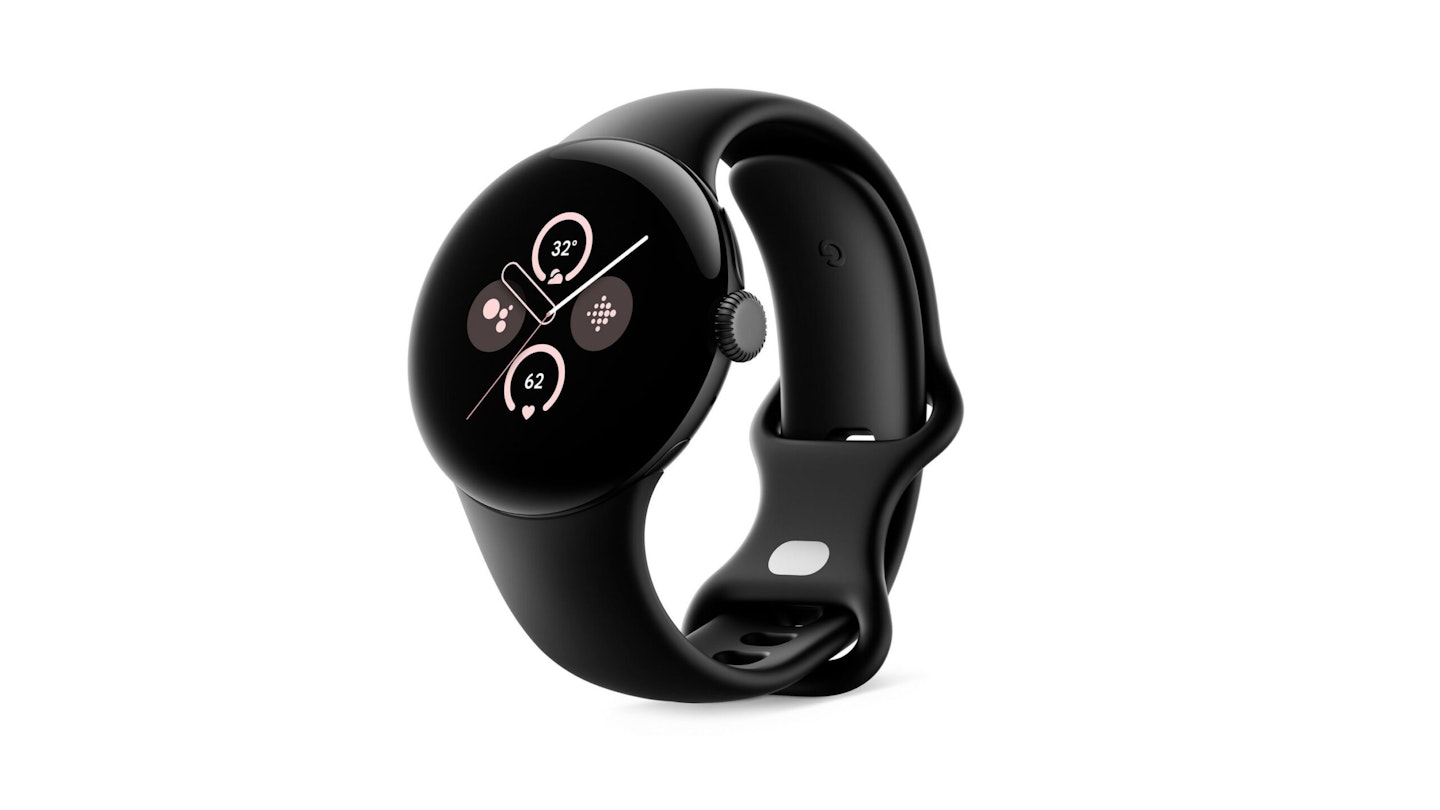 13 of 21
Pixel Watch 2
Google launched themselves into the smart watch arena last year, and now, a year on, they've released the second iteration of the Pixel Watch, maintaining the minimalist domed look of its predecessor while leaning into its use as a high-end fitness device. Lightweight and unobtrusive (the screen is just 1.2" wide), it rolls in of the FItbit functionality of last year's model, while boasting more power under the hood thanks to the new Snapdragon W5 processor. Its sensors track heart rate, blood oxygen and skin temperature while working out and can also read your ECG should the need arise. Basic Fitbit features come as standard with no extra charge, plus you get 6 months of Fitbit Premium free (for those who want detailed sleep data). There's also a handy stress management feature, where the watch will ask you to update your current mood based on physiological changes, allowing you to measure your mental state (and sleep patterns) over time. With a longer battery life than its predecessor and extremely comfortable to wear, this is a solid choice for Android fans who want a functional but unobtrusive wearable to monitor their activity.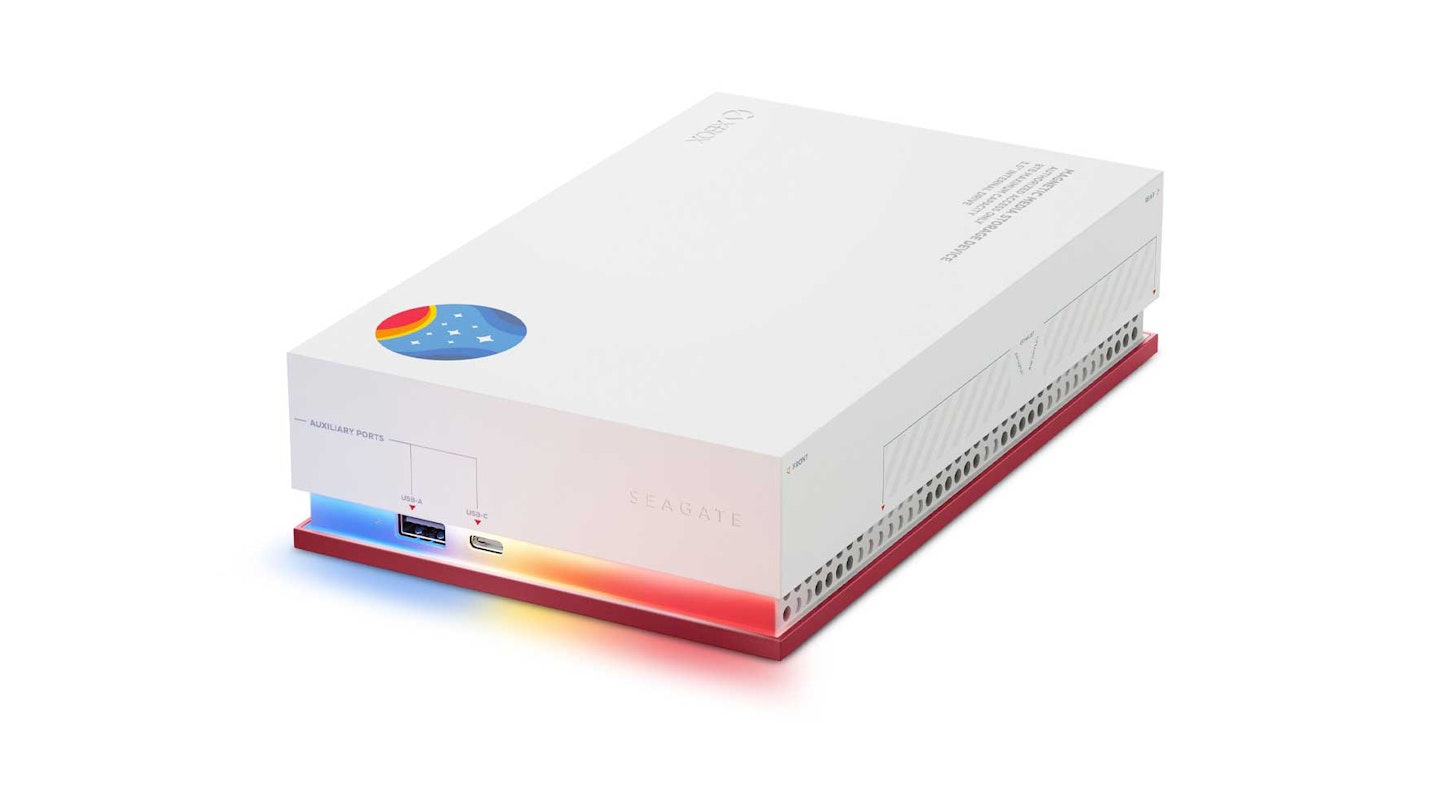 14 of 21
Xbox Game Drive Hub (Starfield Edition)
Hard drives might not instantly seem like the sexiest things around but perhaps that's just because you're not using the right one. Officially licensed from Bethesda, this Starfield-themed drive from Seagate comes bedecked with Constellation livery and broadcasts its allegiance with coloured LED lighting as well. But this isn't just a tribute to Bethesda's massive, space-bound RPG, it's also an extremely useful bit of external storage for your console, letting you relocate all those backward compatible Xbox One titles from your meagre internal storage to a far roomier home. While there are more modest 2TB and 5TB versions of the Game Drive available, our pick is the more feature-packed Hub model, which not only comes with a mammoth 8TB of external storage but also throws in front-facing USB-A and C ports to power your peripherals as well. The perfect console bolt-on, the Starfield Game Drive Hub not only enhances your Xbox, but does so with style!
15 of 21
NanoLeaf Ultra Black Shapes
Nanoleaf have become famous for their selection of funky-coloured light panels, but these limited edition Ultra Black panels opt for an altogether more metal aesthetic. Jet black from the panels to the power cord, these abandon Nanoleaf panels' usual neutral colouring for a far more striking look, all the while keeping the rainbow-hued functionality of the standard design. As with the others, you arrange the shapes on the wall in whatever pattern you desire, then you're all set for a custom lightshow. There's an almost overwhelming selection of options available through the Nanoleaf app, letting you ripple the tiles with organic patterns, play light pattern games like whack-a-mole (should you feel the need) or even respond to music, turning your front room into a budget nightclub.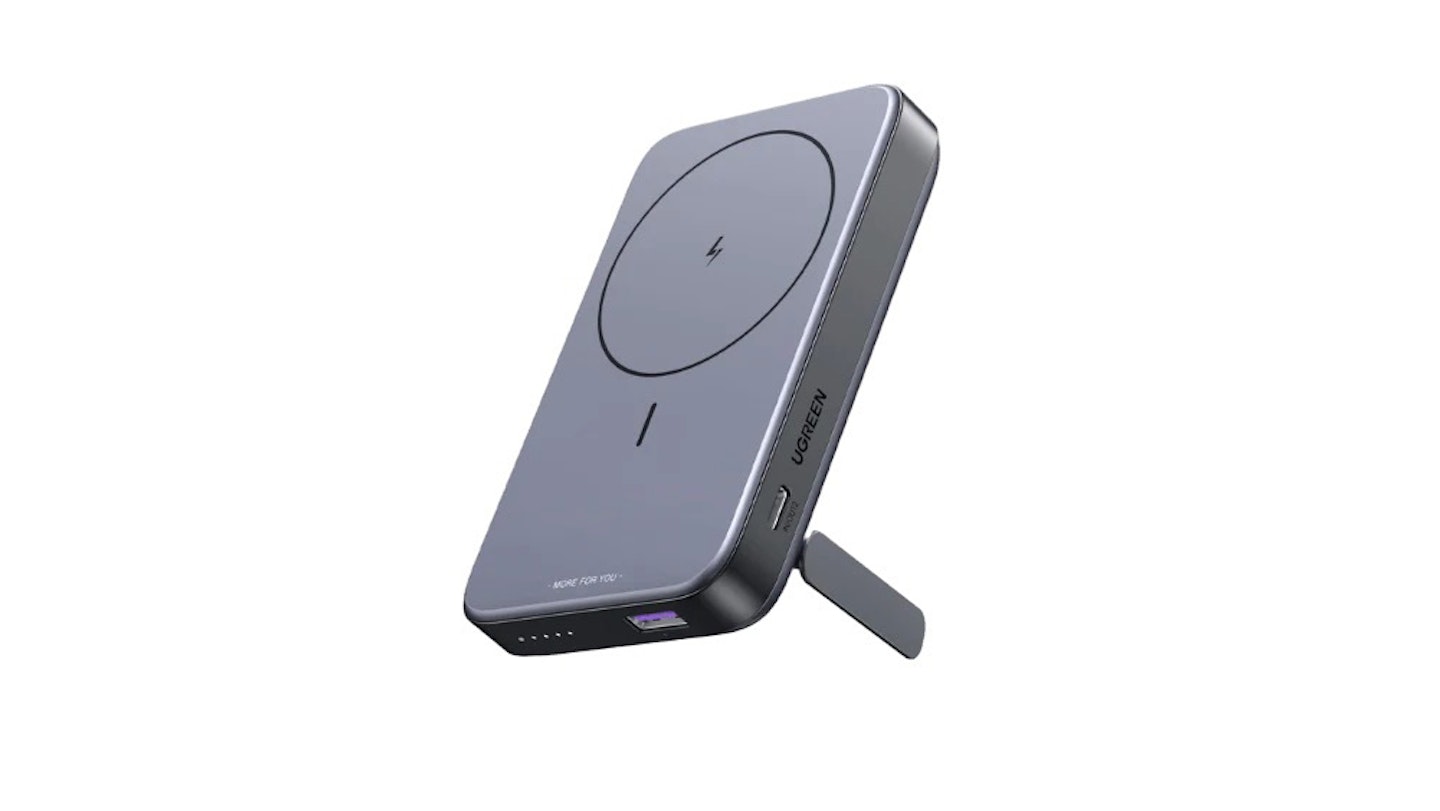 16 of 21
uGreen MagSafe Charge Pack
All the tech in the world won't help you if you don't have the juice to power it. While phones and tablets increasingly come packed with an embarrassment of advanced functionality, their batteries take the hit and it's hardly uncommon to find yourself at the tail end of the day with a flashing red light indicating imminent device death. Which is where uGreen's juice box comes in. Unlike the average power pack, this one gives you three different ways to boost your gadgets, with USB-A, USB-C and MagSafe wireless charging so you can slap it on the back of your iPhone with no need for troublesome cables at all. And, with a potent 10,000mAh capacity, it can happily charge your phone twice over before needing more juice itself.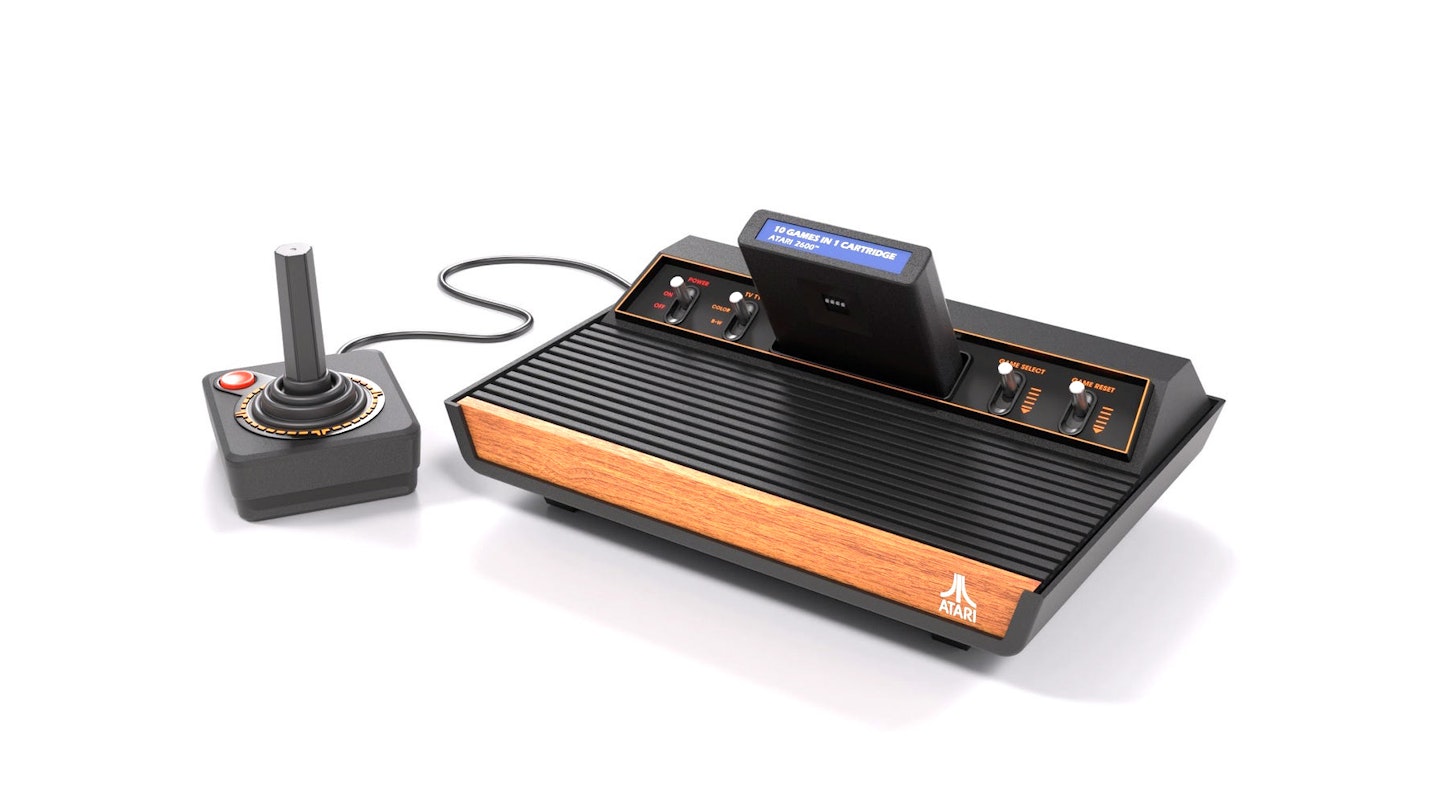 17 of 21
Atari 2600+
If you've ever wanted a time machine back to the late seventies then this brown and black box of delights might just be the next best thing. When it launched in 1977, the Atari 2600 was the grandaddy of all home consoles, allowing Gen X moppets to while away the hours playing Combat, Pitfall or Pac-Man. The 2600+ brings all that nostalgic joy to the present day with a replica (albeit 20% smaller) of the original machine, right down to the cartridges. Yes, if you still have a library of 2600 games then they'll work here, as will any Atari accessories that haven't perished with age. Thankfully, it does support HDMI and not RF connection to your TV and it comes bundled with a CX40+ joystick just like the good old days, plus a 10-in-1 cartridge of classic titles including Missile Command, Maze Craze and Haunted House.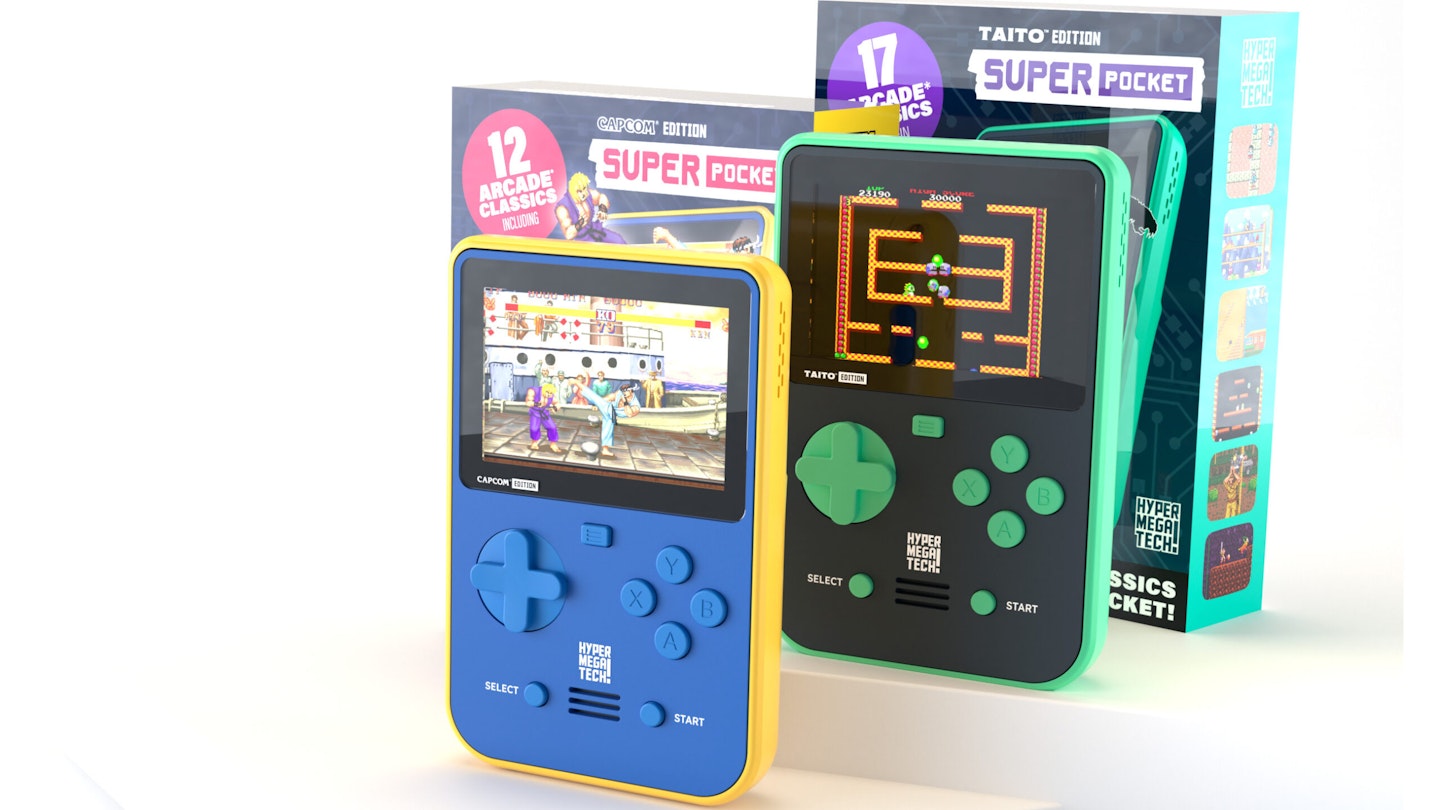 18 of 21
Super Pocket
Retro gaming may feel like the domain of the middle-aged, but it's hard to say no if you're given the opportunity to carry classic coin-op titles like Street Fighter II and Final Fight around in your pocket. The Super Pocket is just such a device, coming in two flavours from two different arcade titans. The first puts 10 classic Capcom titles at your fingertips, including SFII, 1942 and Ghouls 'N Ghosts. Meanwhile, the Taito edition features the likes of Bubble Bobble, New Zealand Story, and Operation Wolf. What's more, the consoles are compatible with Evercade cartridges (sold separately), opening them up to more than 500 other classic titles to serve your every nostalgic need.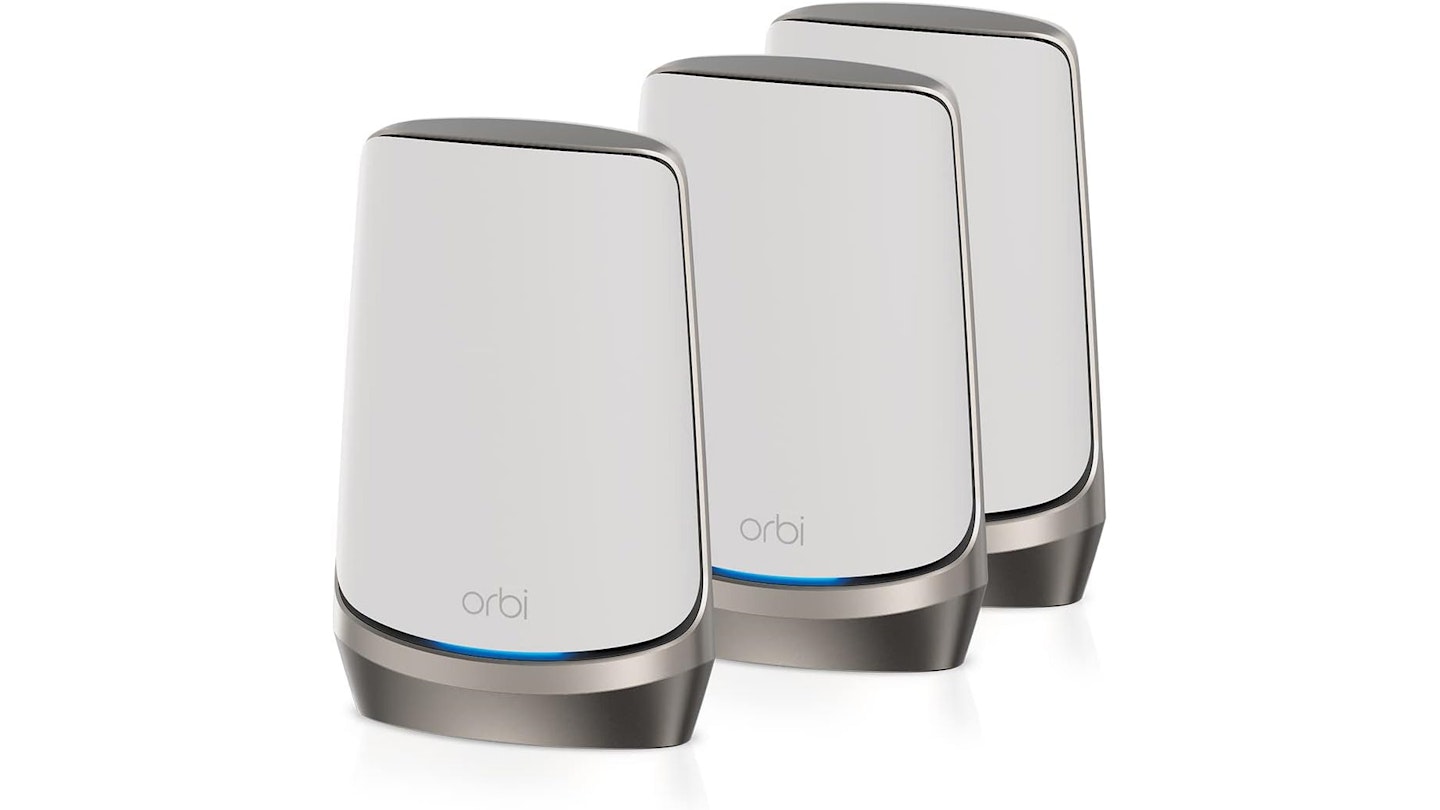 19 of 21
Netgear Orbi RBKE963 Mesh System
It may sound like a decidedly first world problem, but there's nothing more annoying than spotty WiFi. The solution? Set up your own mesh system and never worry about patchy signal again. Netgear's Orbi system comes with three nodes (one router and two satellites) to spread glorious connectivity around even the most spacious of homes. Small and stylish, the nodes are easy on the eye but performance is where they shine. The RBKE963 is among the most advanced mesh systems around, with quad-band WiFi 6E operating at 6GHz, all of which jargon translates to a connection that's very, very fast indeed, with superb range and top-notch security. It's also a cinch to set up and manage using Netgear's smartphone app. It isn't cheap, but the results speak for themselves.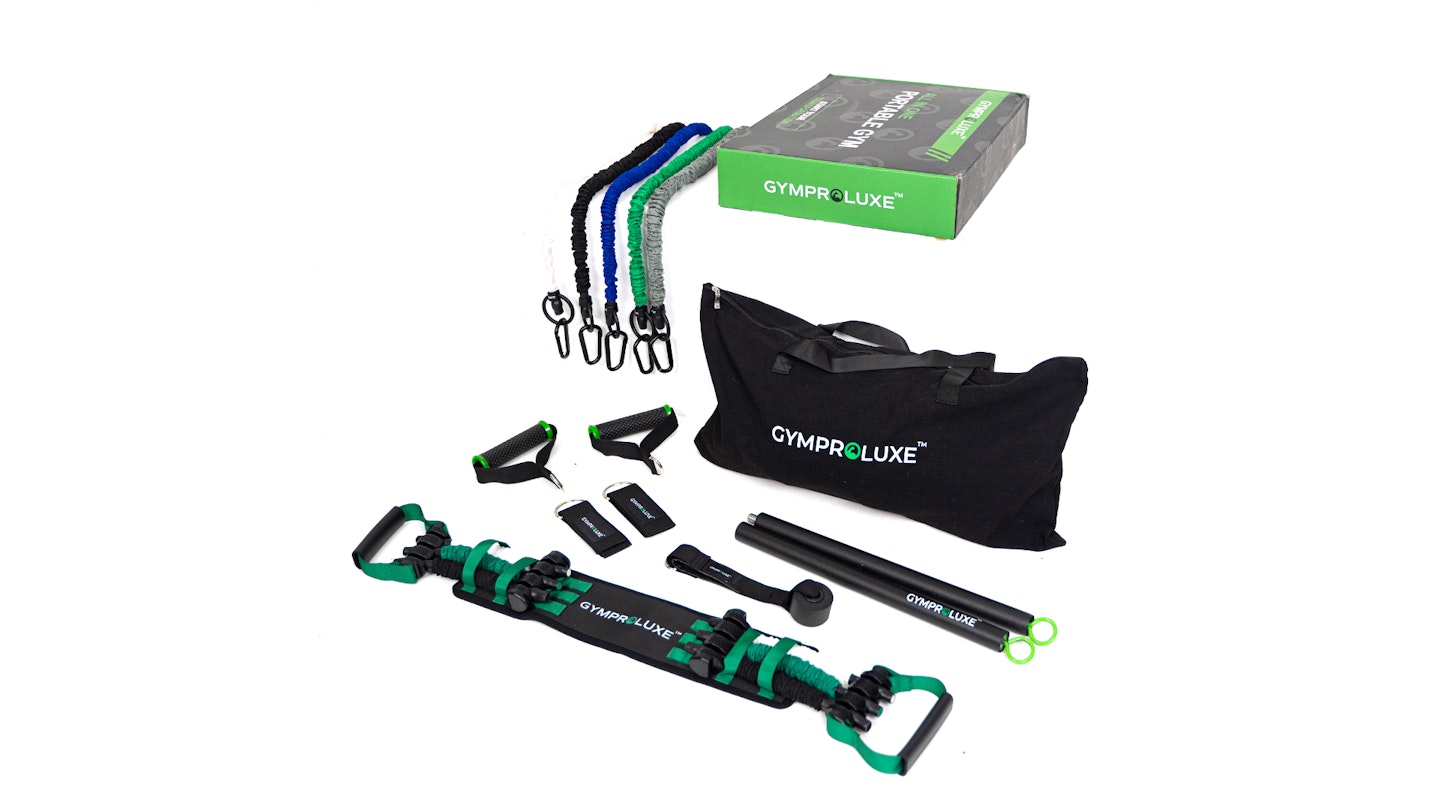 20 of 21
Gymproluxe Portable Gym
You, like us, almost certainly spend a good amount of time sinking into the sofa while watching endless films and TV. Happily, you don't need to stray all that far from said couch in order to get the blood pumping and make Arnold proud by getting a proper pump on. An innovative piece of home exercise kit, the Gymproluxe provides everything you need for a gym workout… without going to the gym. With An adjustable tension belt, a bar, a selection of longer resistance bands, ankle straps and a door anchor, there's scope for a full body workout, putting all the major muscle groups through the ringer and without the need for bulky equipment or cumbersome weights. Resistance band workouts soared in popularity during the pandemic but Gymproluxe seems to have perfected the idea with premium, customisable bands and a broad selection of accessories that allow for up to 90KG of resistance and 150 possible workouts. If you want to look like Drax the Destroyer come the new year but don't want to leave the house, this is a solid first step.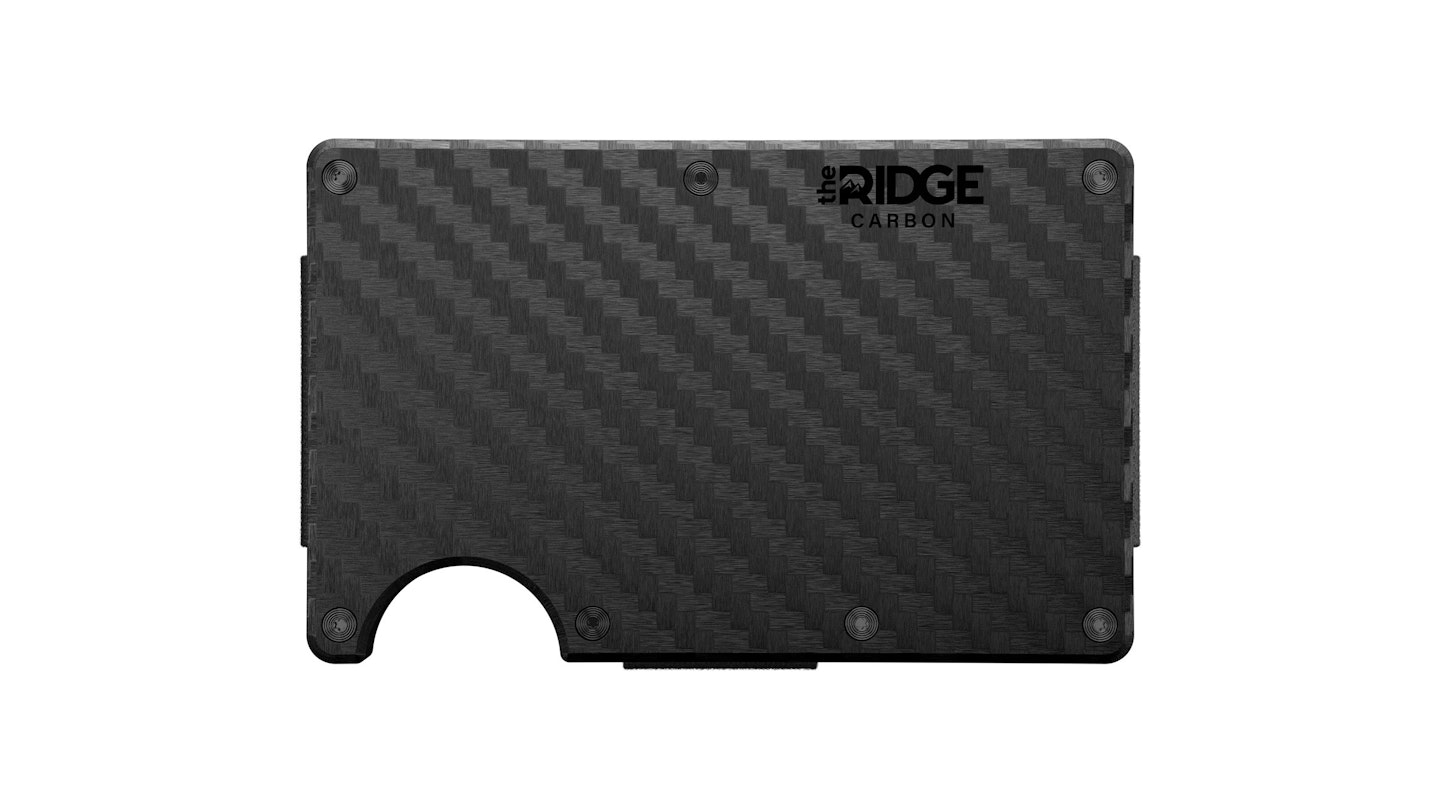 21 of 21
Ridge Wallet
A wallet may not seem like a gadget, but then Ridge is no ordinary wallet. Available in an assortment of styles, the Ridge is a small, impossibly compact industrial-looking unit that takes up almost no space whatsoever, while happily protecting your cards and, if needs be, the odd folding note. It's designed for practicality with an eye for minimalism and delivers on both, being low profile and secure, with RFID blocking built in. For those not entirely cashless, there's the option of an elasticated money band or a hard money clip to store your notes, and the vast array of colours and materials on offer (it comes in everything from titanium to carbon fibre) mean you won't have difficulty finding one that suits your personal style. With its slimline profile and near indestructible build quality, this may be the only wallet you'll ever need.