There are toys and then there are toys. Grown-up toys are the real joy of the festive season and there's nothing better than an array of gizmos and gadgets waiting under the tree on Christmas morning. But with new devices dropping almost daily, it can be hard to show Santa (a notorious Luddite), exactly what to look for. Fear not, however, because we've got you covered. From new phones to headsets, games consoles, smart doorbells and more, we've collated some of the most exciting tech offerings around into a list that any self-respecting technophile would be thrilled to see in their stocking on Christmas morning.
Christmas Gift Guide 2022: Gadgets and Tech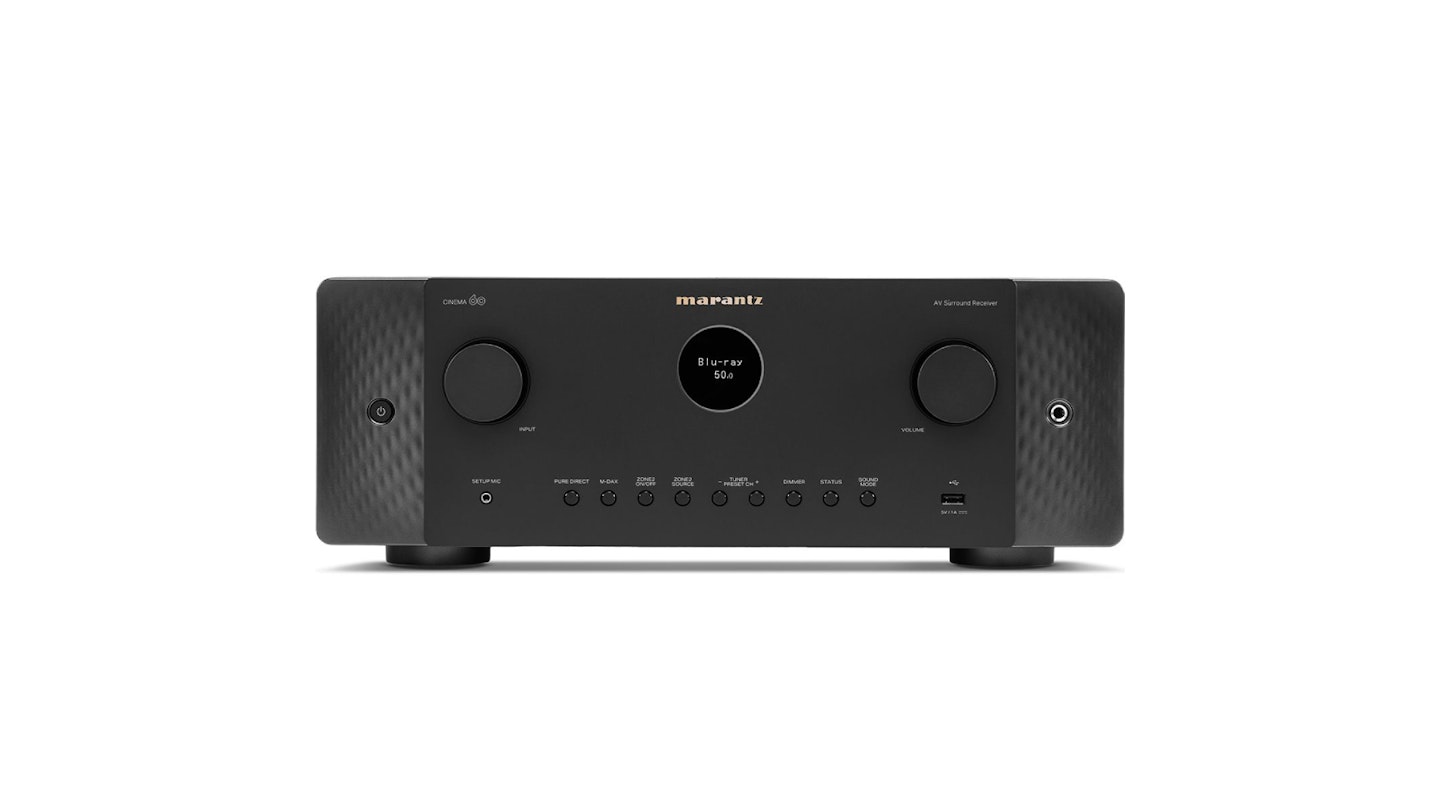 1 of 24
Marantz Cinema 60 AV Receiver
A lot is made about the size of the screen you watch your movies on, but there's no point in having a wall-spanning display if you don't have the sound system to back it up. So bid farewell to the anaemic speakers on your flatscreen and kit yourself out with one of these. Part of Marantz's newest range, the Cinema 60 not only has support for 8k Ultra HD, but packs a hefty 100 watts on each of its 7.2 channels, and supports every audio format you could imagine. With streaming services increasingly supporting Dolby Atmos, you need a setup that will make the most of spatial audio, completely immersing you in the soundscape. The Cinema 60 has enough under the bonnet to lift the roof off the average-sized living room and, thanks to a rather striking aesthetic, it's one of the most attractive receivers on the market. If space does prove an issue, though, its smaller sibling, the Cinema 70, trades 50 watts on each channel for a slimline form factor, making it nearly half the size.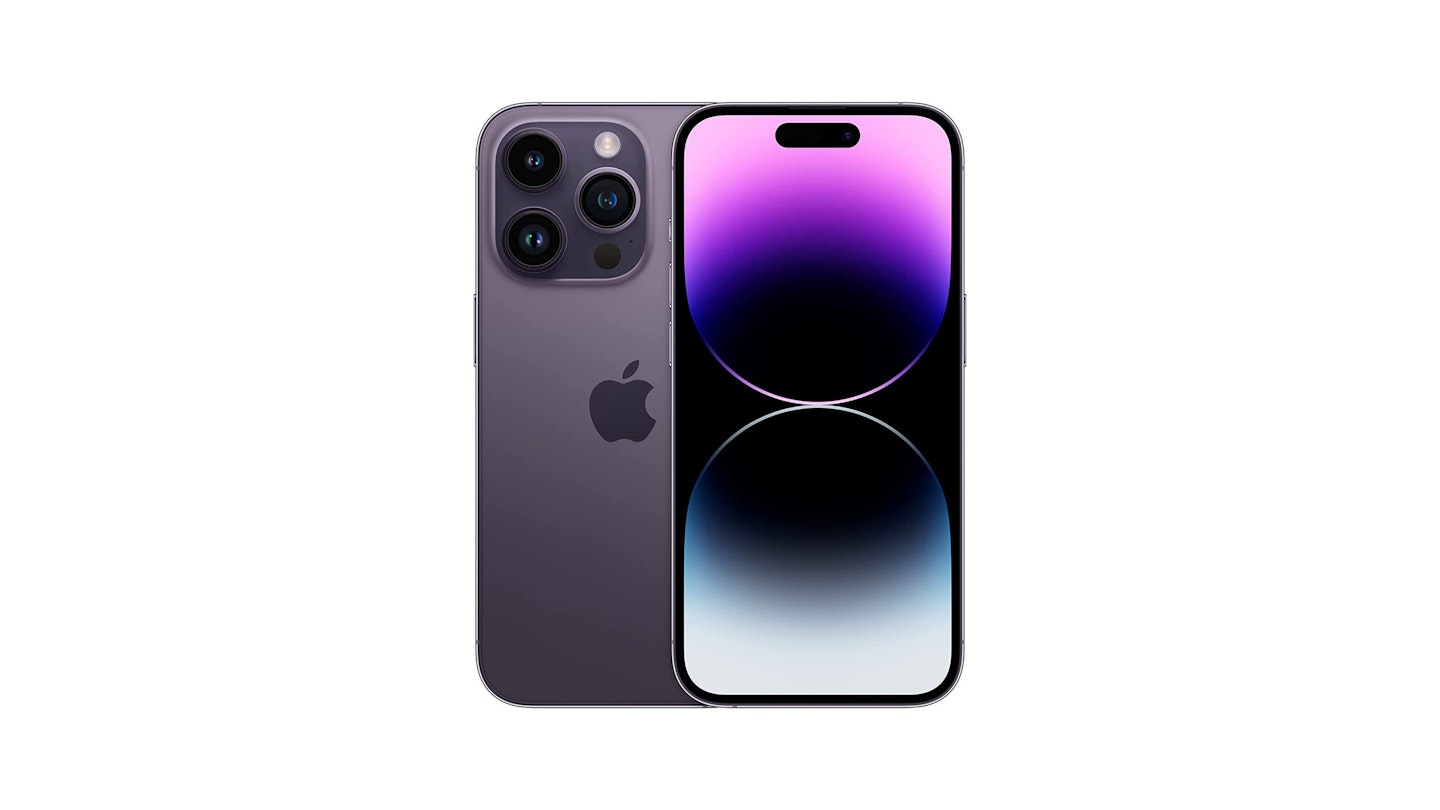 2 of 24
iPhone 14 Pro
It's not every year that Apple makes a major change to the iPhone, but 2022 is one such year. While the iPhone 14's improvements are less seismic, the 14 Pro is something of a game-changer. Yes, it has all the might of the A16 Bionic CPU, but the real progress can be found with one glance at the 6.1" OLED screen (6.69" on the Pro Max). First off, the 14 Pro is the first iPhone to offer an always-on display, borrowing the 1Hz power-saving mode seen on recent Apple Watch models. When spun up to its full 120Hz, the display cements its status as the iPhone's best screen yet, with vibrant, popping colours and 2000 nit peak brightness. Something missing, you will note, is the infamous notch, replaced on the Pro with a 'dynamic island'. Apple has turned a logistical necessity into a design feature, the island expanding and contracting depending on the situation while displaying useful information like timers or the current song. There's also no hardware difference between the Pro and Pro Max this time around, both models boasting the same stunning 48-megapixel camera, so if larger handsets aren't your thing, there's no need to miss out.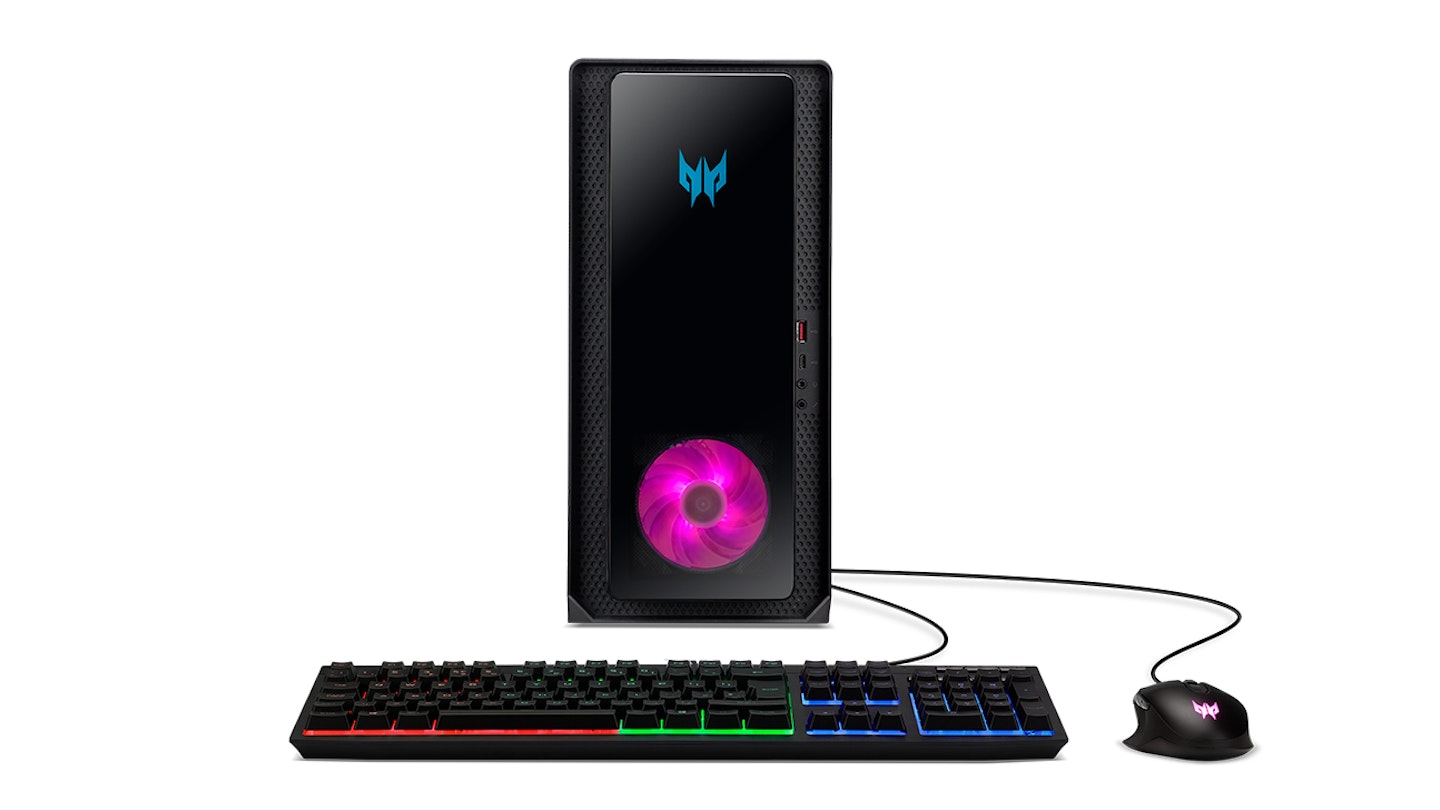 3 of 24
Acer Predator Orion 3000
We don't know how to break it to you but beautiful as your iMac undoubtedly is, it's not going to cut it when it comes to serious gaming. Enter Acer's neon, glowing beast, the Predator Orion 3000 — an attractive, growling powerhouse with pulsating (configurable) LEDs radiating from behind its FrostBlade fans. While available in several configurations, even at its lower and more affordable spec (which still comes packed with NVMe SSD storage, a 12th generation 2.5Ghz Core i5 processor and a GeForce RTX 3060Ti graphics card) this will happily run the latest games in 1440p or even full 4K with most if not all graphical bells and whistles turned cranked up to the max. With an admirable amount of power-per-pound, this will give you all the gaming PC you'll need for a very long while, without costing the Earth.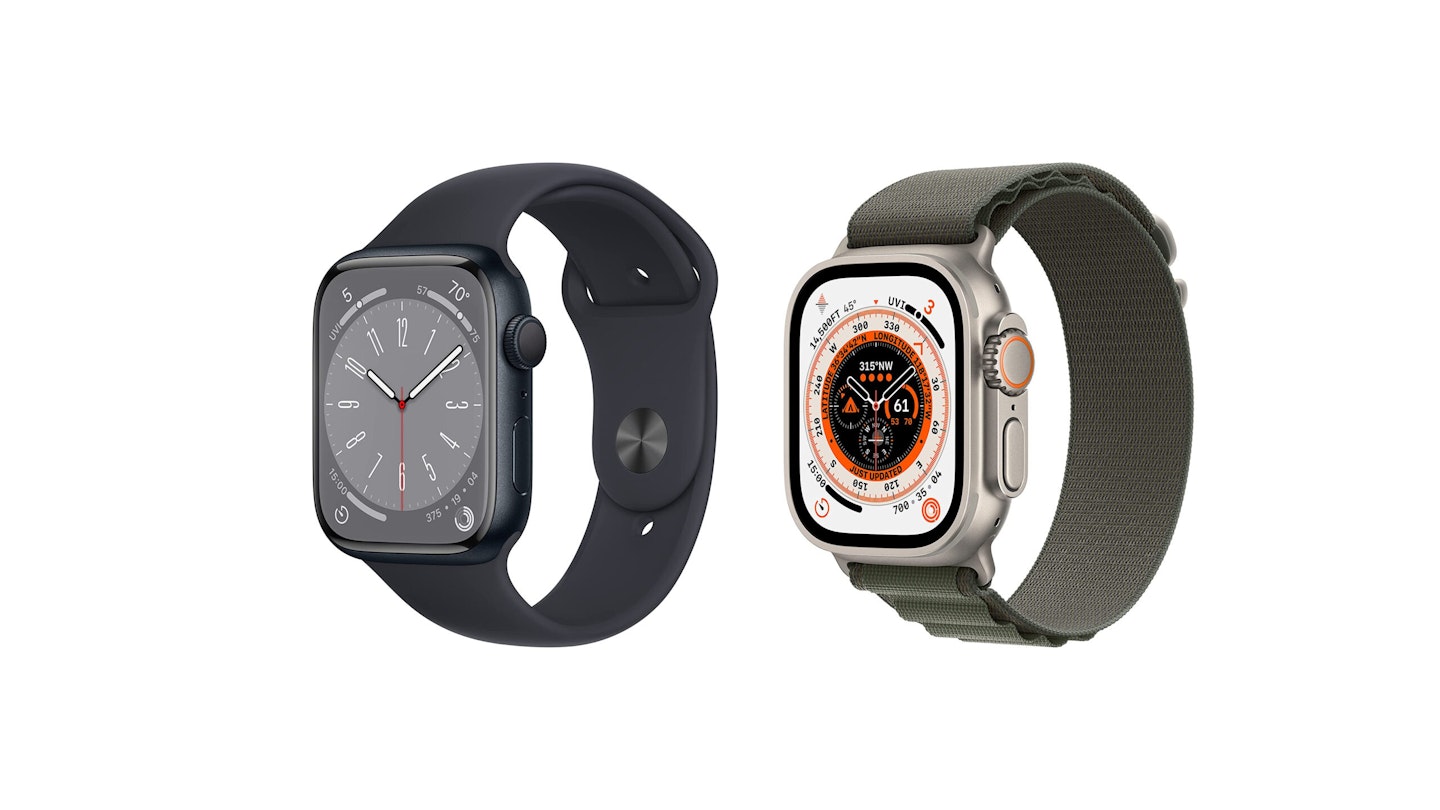 4 of 24
Apple Watch Series 8/Ultra
The Series 8 might seem like a fairly minor upgrade on the Series 7, but given the Apple Watch is by some degree the best smart watch on the market, the 'if it ain't broke' mantra most definitely applies. The 8 keeps the same always-on display, array of health and fitness tracking, and wide selection of apps as its predecessor. What it adds is a new temperature sensor for help with fertility tracking and a crash detection gyroscope that will call for assistance if you're ever in a car accident. Where this year's release does deviate (and quite significantly at that) is with the release of the Ultra, a new, extreme sports-oriented model that not only boasts an all-new rugged look but has an action button to instantly trigger shortcuts, a three-day battery life and a titanium body that renders it nigh on indestructible (but maybe don't test that theory).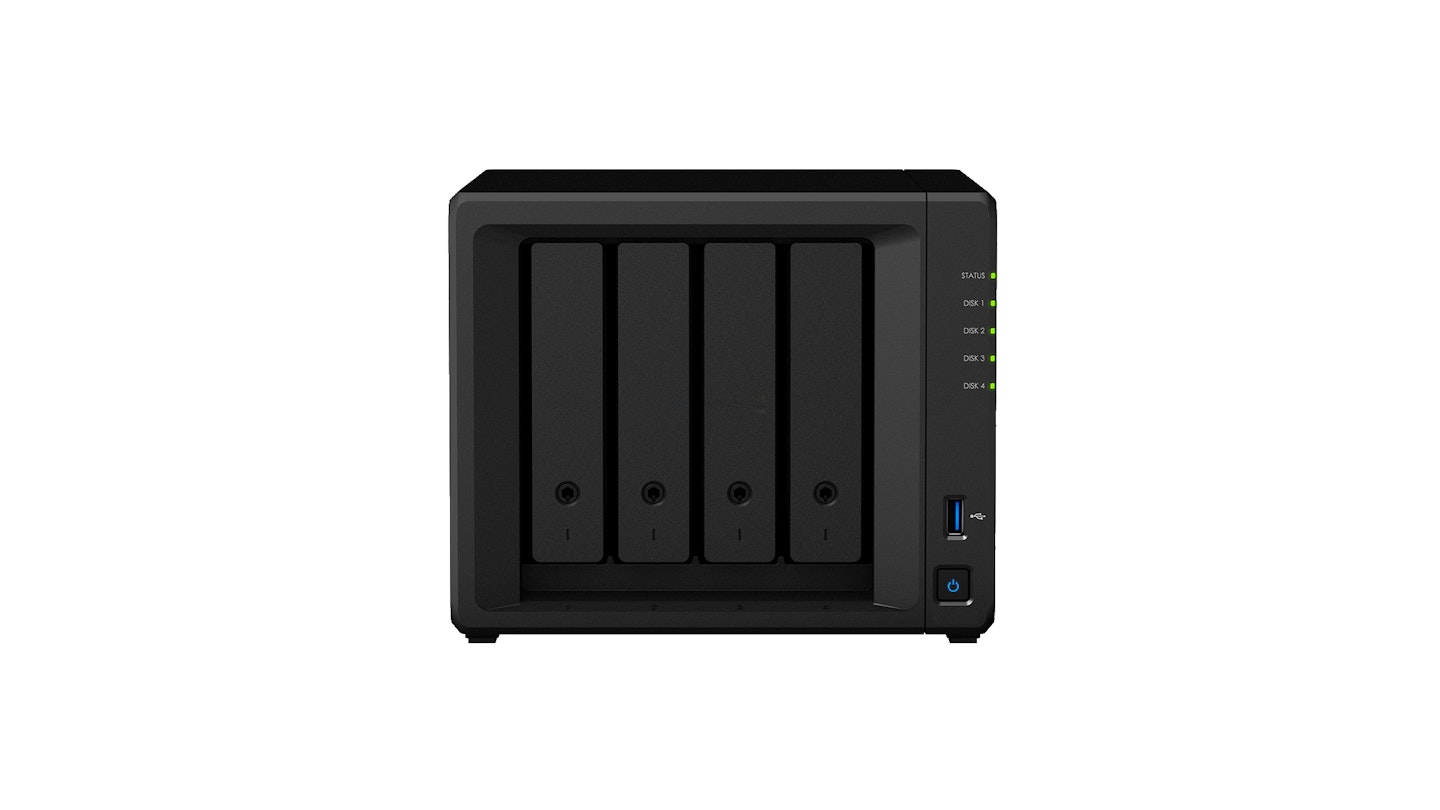 5 of 24
Synology - DS923+ NAS
With physical media rapidly becoming a thing of the past, reliable home data storage has become increasingly important. The new DS923+ (an update to the ever-popular DS920+) provides four-bay network attached storage with lots of room to expand. Two LAN ports, two USB 3.0 ports, an eSATA port, 4GB RAM and an AMD Ryzen R1600 processor — all wrapped up in Synology's super-slick Diskstation operating system. Drives slot in and out with no need to break out a screwdriver, and the device has enough horsepower to transcode video on the fly if needed. Throw in the vast assortment of apps available in Synology's repository, and this adds up to far more than just a place to store your files.
Of course, a NAS enclosure is of little use without hard drives to fill it with and you'll want purpose-built, high-performance drives to house that precious data. Seagate's IronWolf drives fit the bill perfectly, boasting 7200 RPM for speedy access and designed for the 24/7 demands of always-on NAS devices. Available in sizes ranging from 2TB to an eye-watering 20TB, this can fill the DS923+ to give you up to a monstrous 80TB of data storage — more than any sane human could possibly require.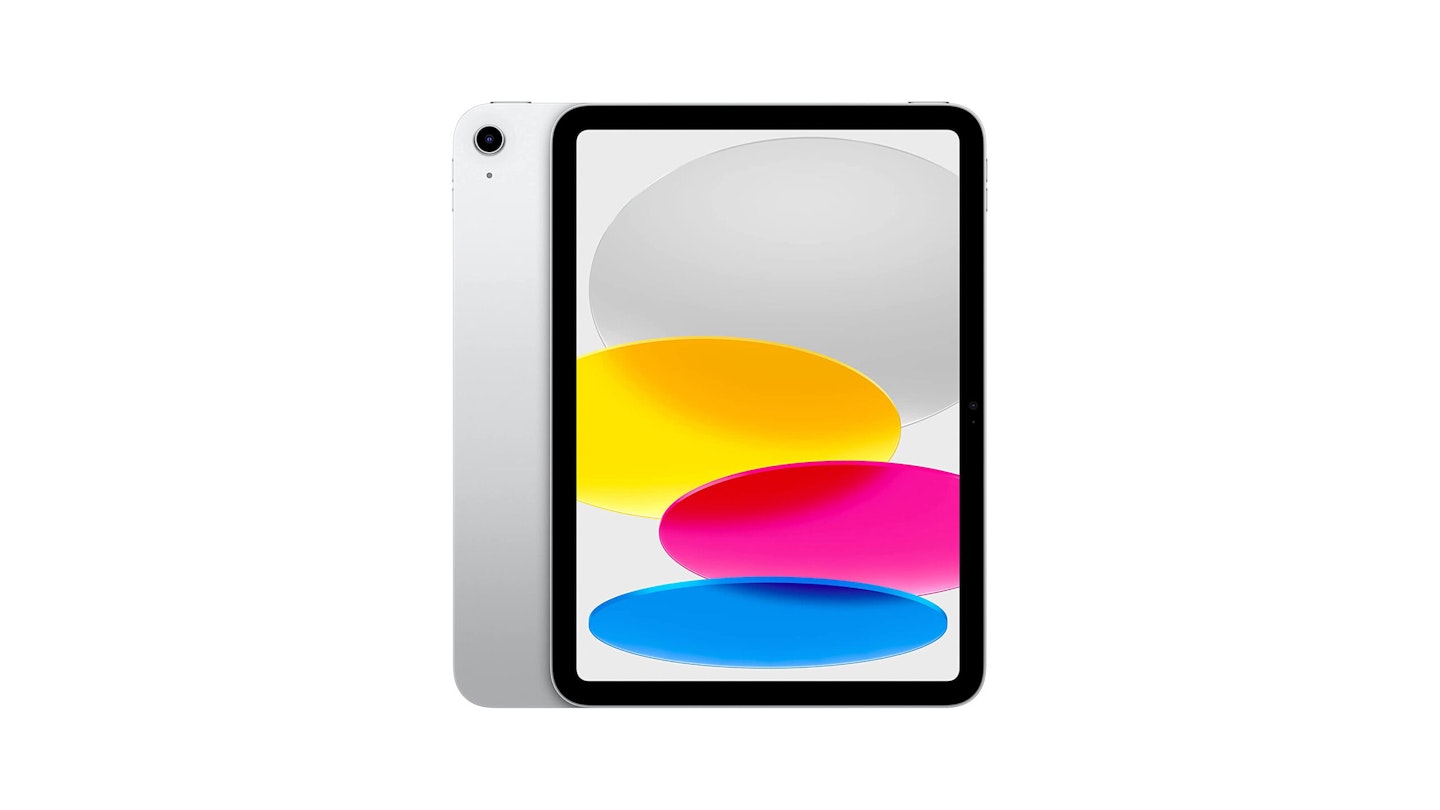 6 of 24
iPad 10
If the basic iPad was once considered the clunky, less sexy cousin to iPads Pro and Air, but generation 10 aims to address that balance with a complete redesign and a funky new look. Now featuring a broader, 10.9" display and slimmer borders, USB-C charging, and the same squared-off edges of its more glamorous siblings, the entry-level tablet has not got a lot more appealing. What's more, iPad junior now has one up on its more expensive brethren, with a landscape configuration camera on the tablet's longer edge, so you can jump on video calls without looking perpetually distracted. Add the new Magic Keyboard Folio (with a handy row of function keys — an iPad first) and you have a capable tablet that won't break the bank.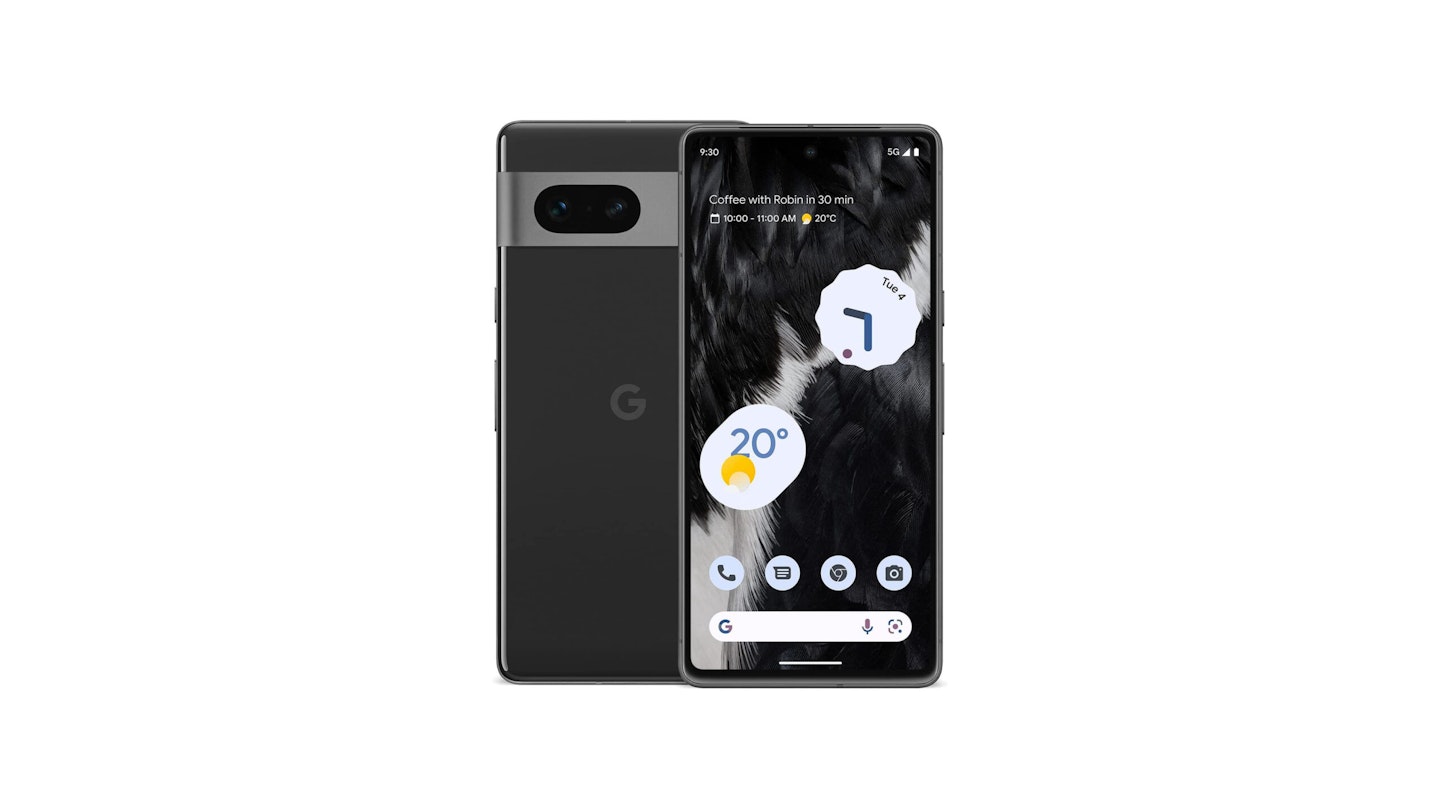 7 of 24
Google Pixel 7
If you're looking for an Android rather than a fruit-based handset, then Google's 7th generation Pixel is a great combination of features and affordable price. Featuring Google's own Tensor G2 processor, the phone puts its eggs in the machine learning basket, focusing on AI-based functions like speedy, on-the-fly language translation, excellent speech-to-text dictation, and improved photo processing from the 50-megapixel camera. It may feel less of a jump up than last year's Pixel 6, but what the Pixel 7 does, it does very well. It's also a fraction smaller than its predecessor, better differentiating itself from the bulkier (and more expensive) Pixel Pro.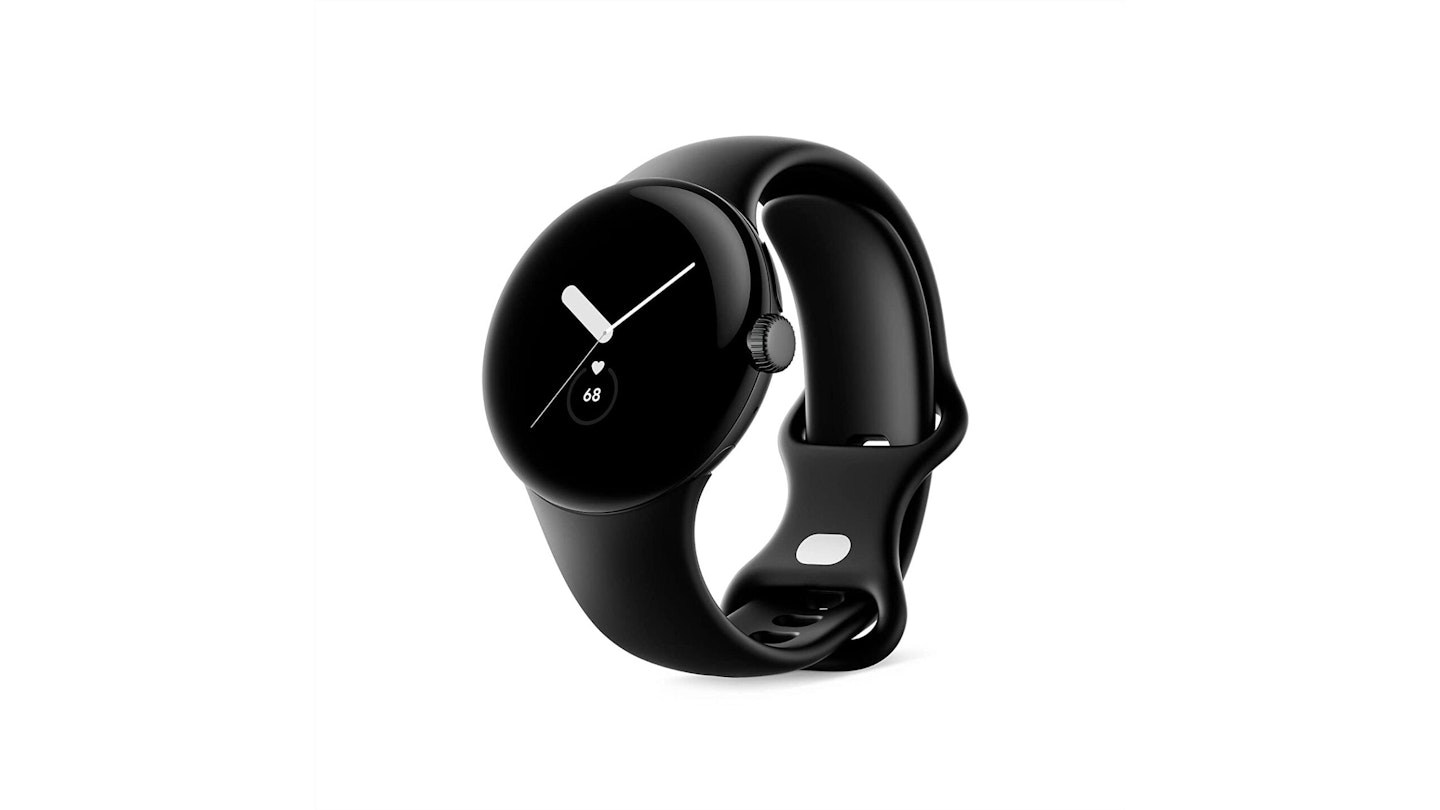 8 of 24
Pixel Watch
Google has also come crashing into the smartwatch market this year, with the Pixel Watch — a compact glossy dome with Google Assistant built-in for all your voice-activated needs. And, thanks to Google's acquisition of Fitbit, the watch incorporates all of the ubiquitous wearable manufacturer's tracking functionality as well, including sleep tracking, exercise monitoring and a variety of other health and fitness trackers. As with actual Fitbits, the watch comes with a 6-month Fitbit Pro subscription, should you wish to properly analyse your sleeping patterns, access more advanced fitness tracking or even dabble in some light meditation.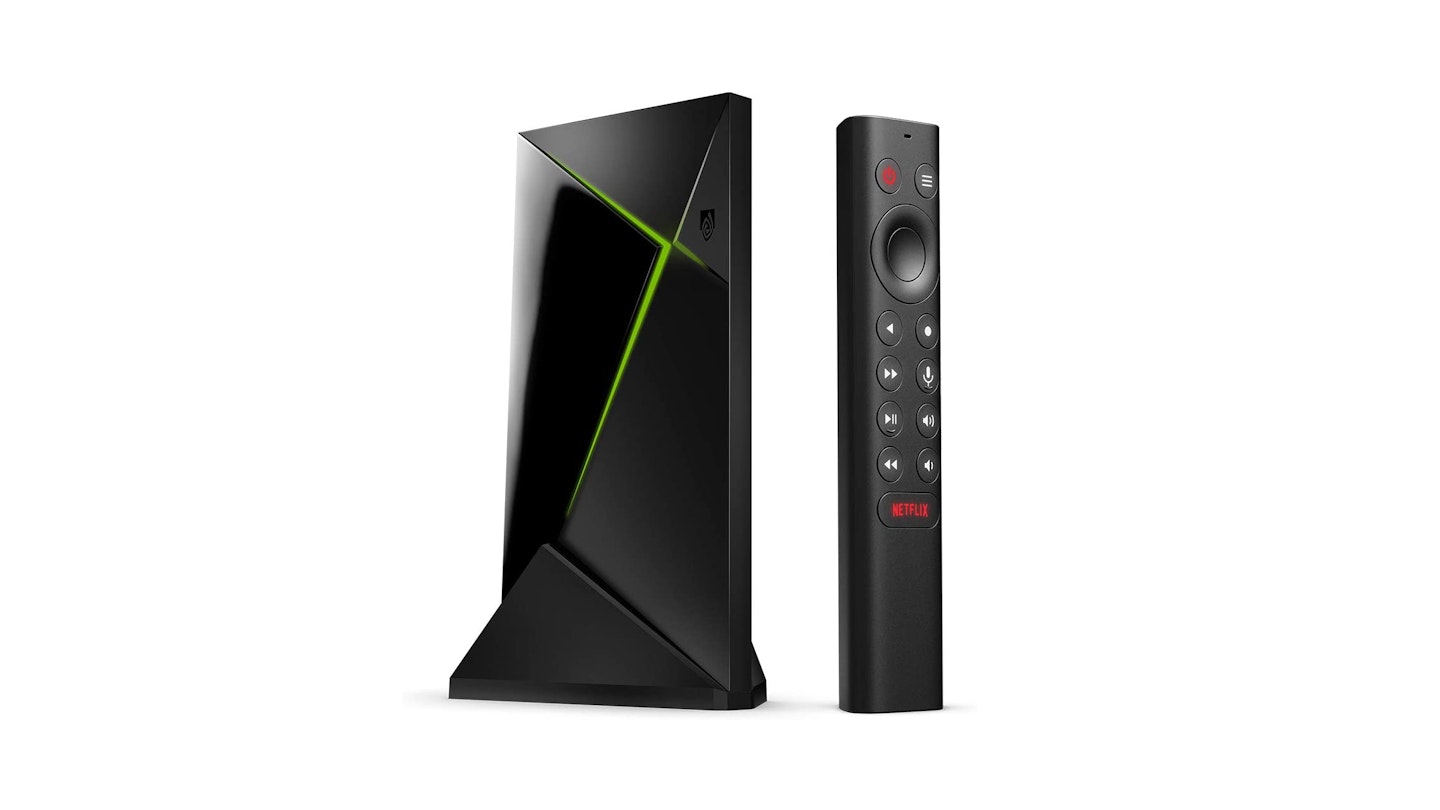 9 of 24
Nvidia Shield Pro
The Nvidia Shield has long been the Rolls Royce of Android streaming boxes and even now, seven years after its initial launch, no one has managed to challenge its crown. Given a power bump in 2019, the Shield's Pro model is undoubtedly the Droid box to beat. Not only is it a streaming powerhouse, but the Shield Pro is arguably the best way to play games on Android, too, with the Tegra X1+ processor making short work of even demanding titles. Running the latest version of Android TV, the Shield supports Dolby Atmos decoding and both HDR10 and Dolby Vision content. Plus, thanks to impressive AI upscaling tech, it can make standard HD content look almost like it was natively shot in 4K. With Chromecast built-in and access to Nvidia's G-Force Now service, the Shield Pro may not be the cheapest Android box, but it's by far the best.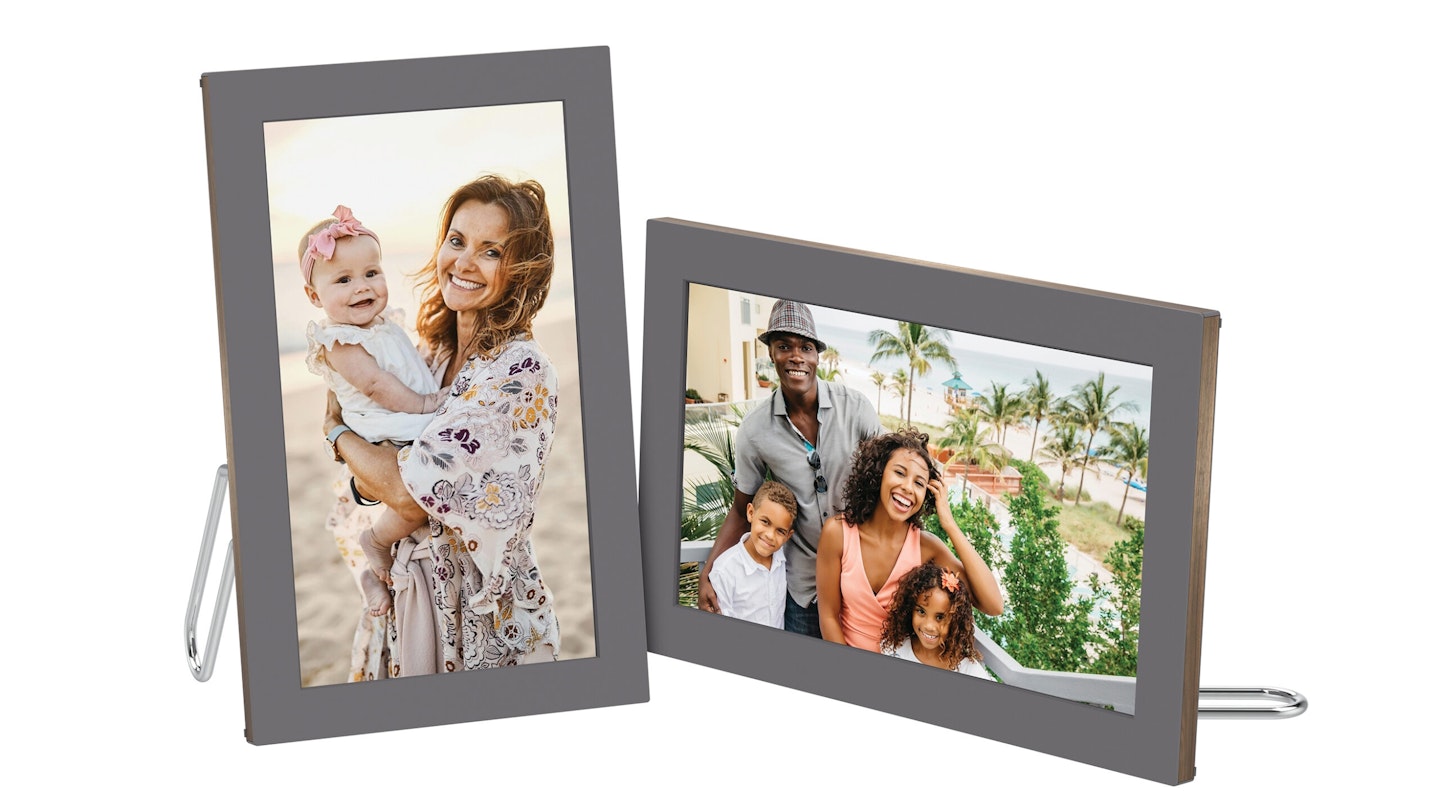 10 of 24
Meural Wifi Photo Frame
While it's been a while since getting your holiday snaps developed was a thing, digital photo frames are nowhere near as ubiquitous as they probably should be. Netgear's Meural aims to change that, however. Its 15.6" HD display does a solid job of making your photos look their best and the matt-effect screen gives everything a paper-like quality, removing irksome reflections. That may not seem essential for simple photo display but comes into its own when you take into account the Meural's secondary role: as a curator of fine art. If beach pics aren't your thing then the Meural comes with access to a vast array of artwork from classical to modern. There are 100 available for free but 30,000 are accessible for an £8.99 a month subscription. Pictures can be swapped out with a touch-free, gesture-based control system, and the frame can be used in either portrait or landscape mode.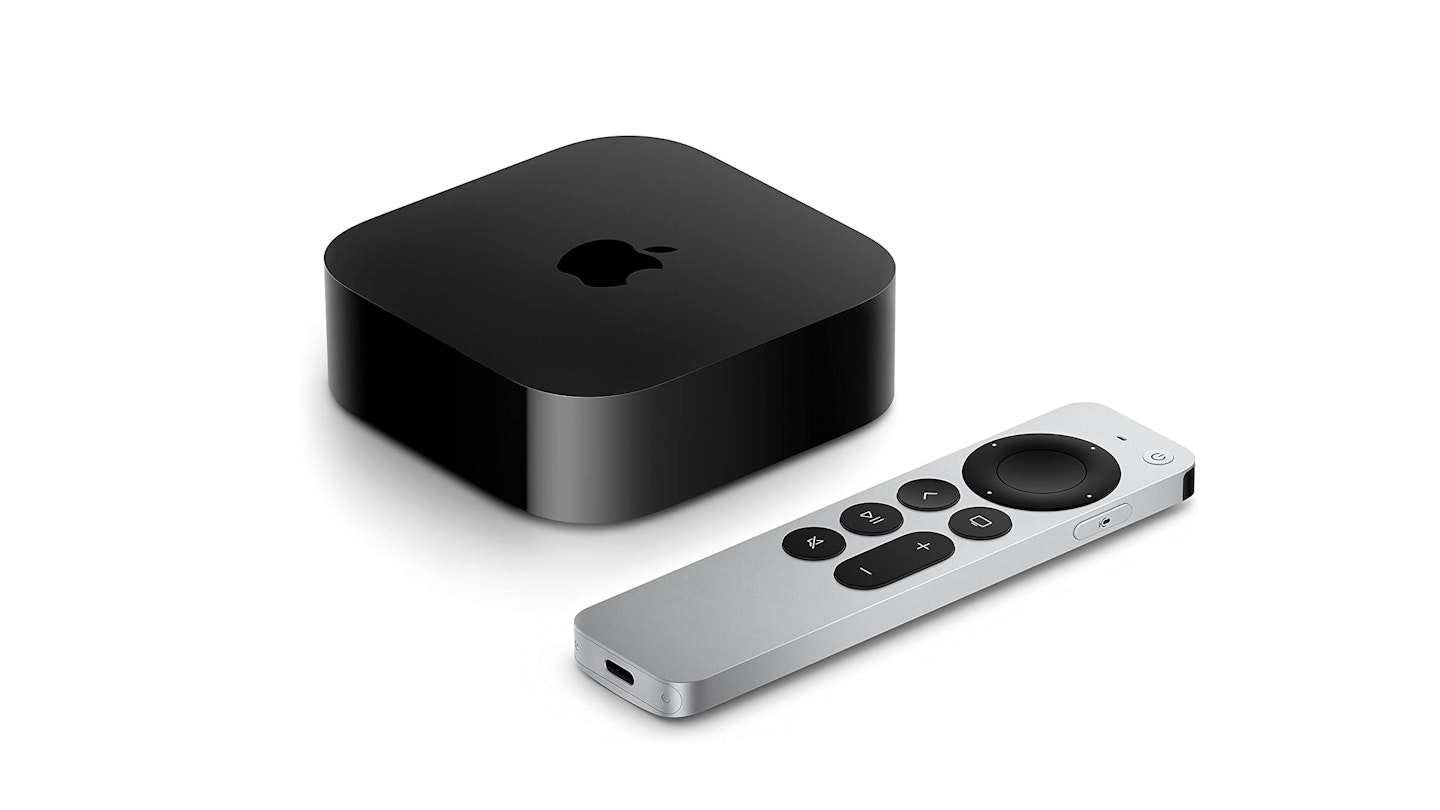 11 of 24
Apple TV 4K
That the Apple TV is the most powerful (and best) streaming box of them all is neither new nor surprising. What is, however, is that when the prices for everything from pasta to petrol are going up, the Apple TV has come down. At its new price of £149, Apple's newly updated, third-generation entertainment puck feels like an almost essential purchase. Bundled with last year's (excellent) Siri remote, the 2022 model bumps the onboard storage up to 64GB (a slightly more expensive 128GB model also adds an ethernet port), includes the zippy A15 Bionic chip and now brings support for HDR10+ (common on some TVs that lack Dolby Vision). Not only is it more responsive and easier on the wallet, It's also noticeably smaller than the previous model. Meanwhile, TVOS continues to evolve, now offering an answer to Amazon's excellent 'X-Ray' mode by letting Siri tell you exactly who's starring in any given scene.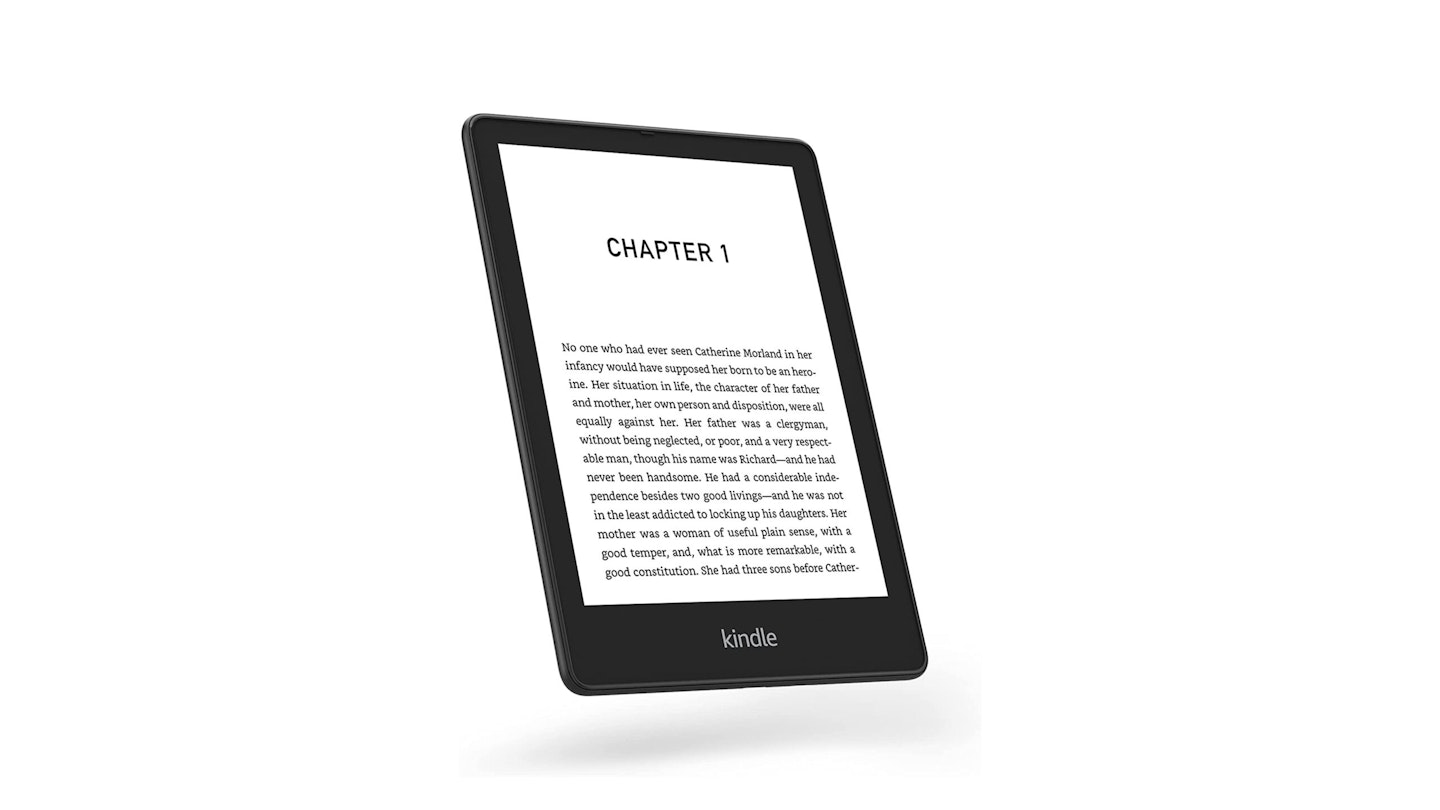 12 of 24
Kindle Paperwhite Signature Edition
It may not be the flagship Kindle e-reader (that honour goes to the fr more expensive Oasis, which hasn't been updated since 2019) but this premium edition of Kindle's Paperwhite range is the best. Its 6-inch E ink display (helpfully waterproof in case of accidental bath droppage) is pleasingly crisp at 300ppi, allowing for strain-free reading of everything you load it up with, plus the entire breadth of Amazon's book catalogue is always just a tap away. It also has USB-C charging and a temperature scale for the backlight so as not to disrupt your sleeping patterns. The Signature edition, also packs in some added goodies over and above the standard Paperwhite, adding wireless charging, boosting storage up to 32GB, and featuring an auto-adjusting backlight that dims or brightens depending on ambient reading conditions.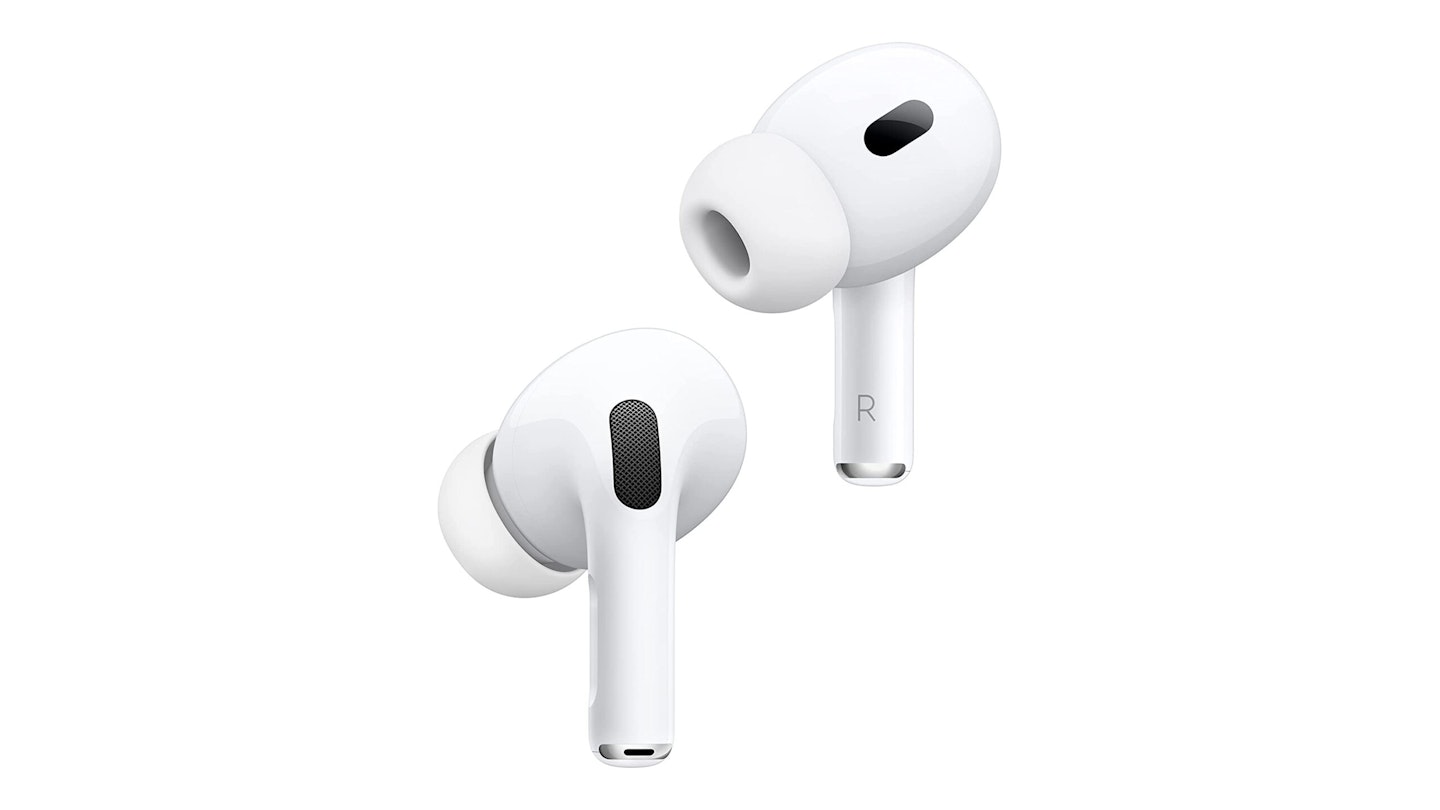 13 of 24
AirPods Pro 2
When Apple boasted that the active noise cancellation on their second generation AirPods Pro screened out 50% more sound than the original, you'd have been forgiven for dismissing it as marketing twaddle. However, taking the Pro 2 for a spin quickly proves this not to be the case. The difference is marked, with the outside world fading away almost completely thanks to re-positioned mics and a more powerful H2 chip at the helm. Transparency mode is as useful as ever, aided now by Adaptive Transparency, which will protect your ear drums from damagingly loud noises (basically any ride on the London Underground). Also new is the addition of XS earbud tip options for those with smaller ears, and touch-sensitive stems that not only start/stop and summon Siri but can skip tracks and adjust volume, too.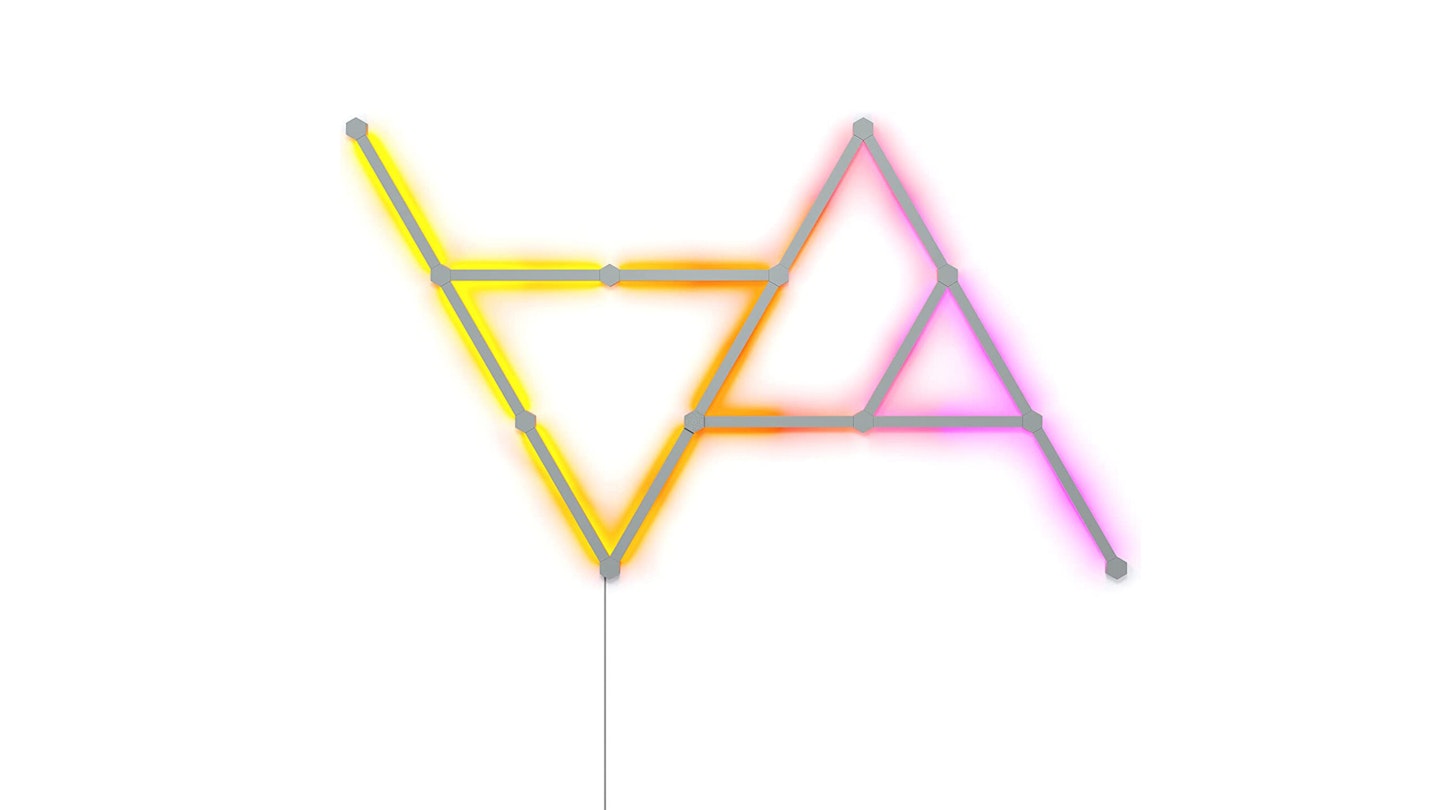 14 of 24
Nanoleaf Lines
Nanoleaf is a well-known purveyor of funky-coloured light panels, but the Lines range represents a shift from their usual geometric shapes. Instead of light panels, the Lines are backlit light sticks that can be configured to form a striking display when turned on, while being largely unobtrusive when off. If subtle isn't your thing, however, there are a number of skins available to lend the Lines a little more character, either way, the variety of lighting effects available can turn an otherwise drab environment into a glowing, multicoloured neon scene that wouldn't look out of place in Blade Runner. The backlight effect is fully adaptable, from dazzling hues to a more subtle daylight effect, all configurable via the Nanoleaf app.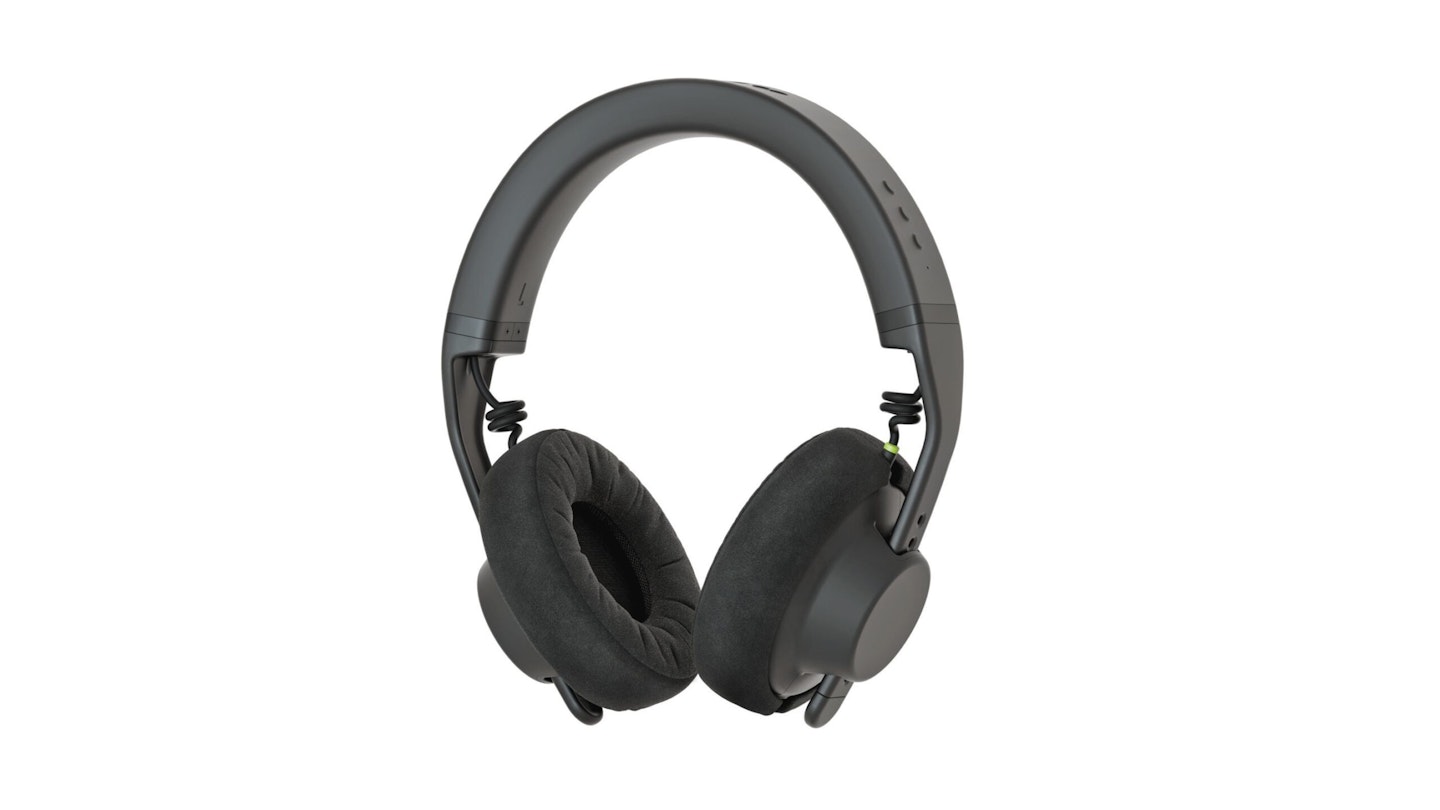 15 of 24
AIAIAI TMA-2 Studio Wireless+ Headphones
If you've ever wanted to combine the joys of pick 'n' mix with, er, studio quality headphones, then Danish manufacturer AIAIAI has your niche tastes well and truly covered. Every element of their cans is customisable, each coming in its own sealed bag for you to assemble like a giant, audiophile Lego set. This particular model, however, also brings wireless connectivity to a studio setting, letting you edit podcasts and perform other precision audio tasks but without the lag that normally renders wireless headphones unsuitable. AIAIAI's Wireless+ model gives you stunning, lossless audio transmission at ridiculously low latency (about 16ms). Say goodbye to those trailing studio wires for good!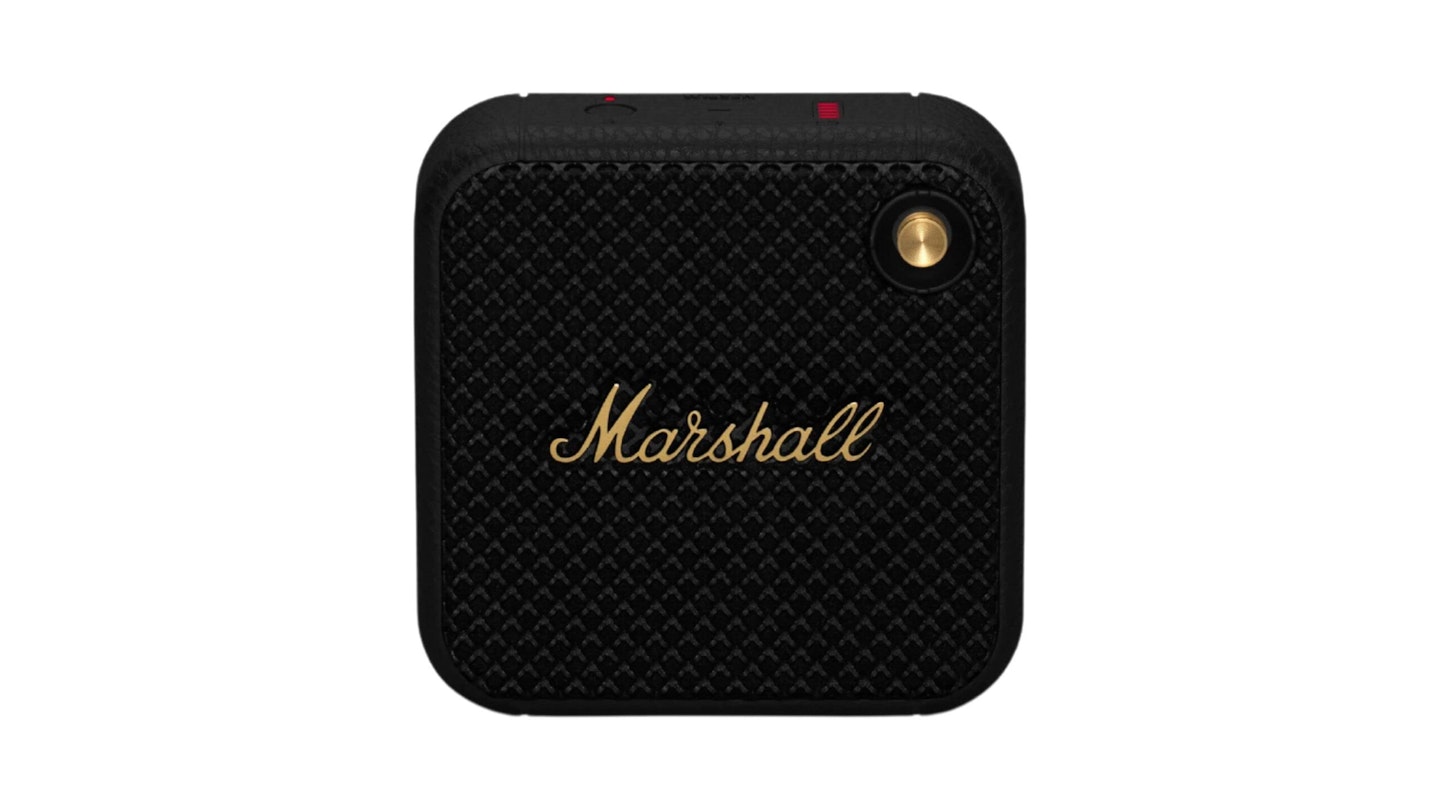 16 of 24
Marshall Willen Wireless Speaker
Nothing says "listen to my music" quite like a portable mini-speaker in the shape of a whacking great guitar amp. Such is the oh-so-metal aesthetic of Marshall's Willen, a diminutive, 4-inch speaker with an expansive sound that belies its pocket-sized profile. The 2-inch driver delivers some surprisingly punchy bass, and the speaker's rugged design isn't just for looks. IP67-rated, the Willen is dust and waterproof (1 metre for up to half an hour) and is designed to take most of what mother nature can throw at it. There's even a strap on the rear to attach it to your bike handlebars and pump out power ballads while you're on the move (don't, though — it's entirely obnoxious behaviour).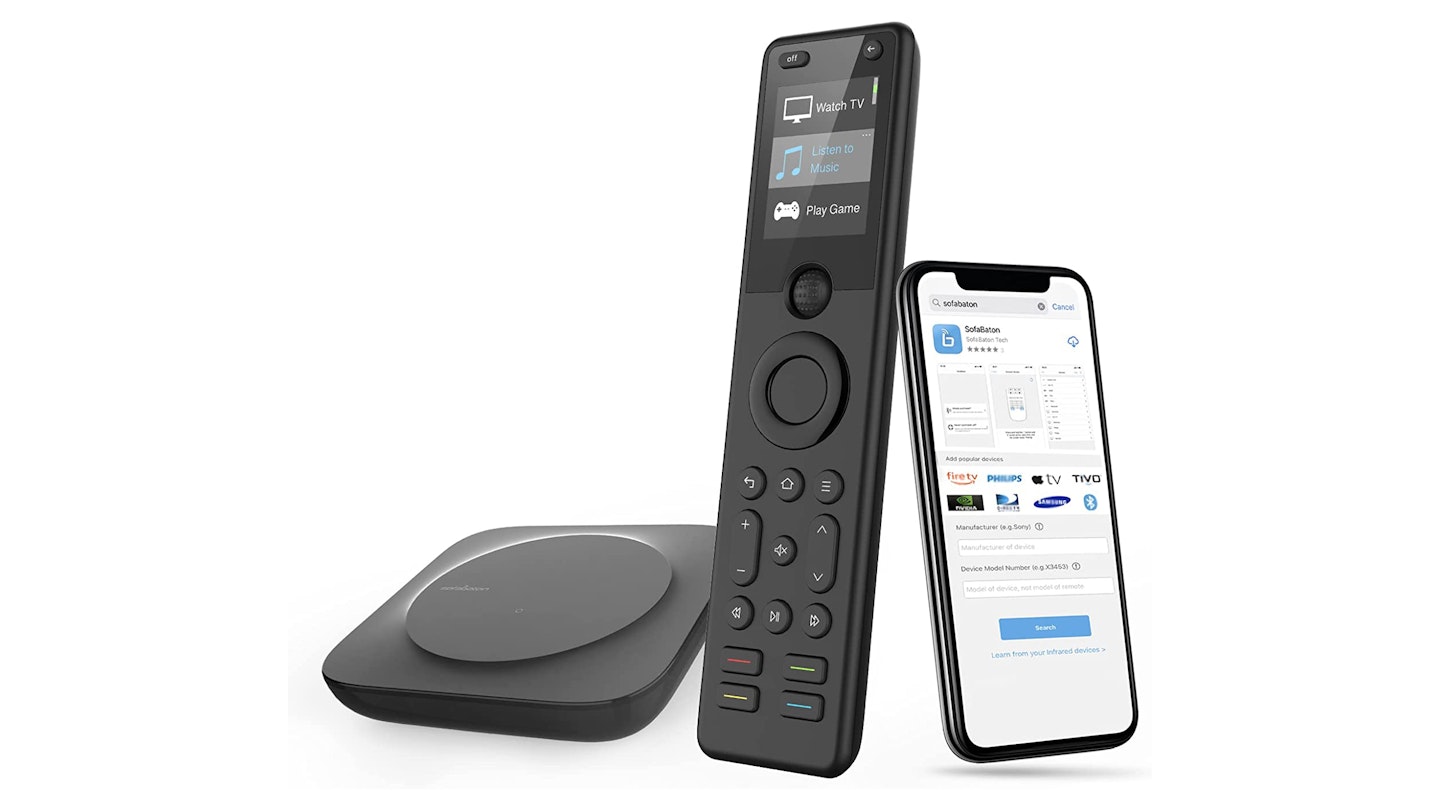 17 of 24
Sofabaton X1 Universal Remote
Ever since Logitech ceased active development of their excellent Harmony range, there has been a marked absence of decent universal remotes. Kickstarter-funded Sofabaton has stepped in to fill that gap however, their flagship X1 offers a simple way to control all your devices with a single, versatile remote. The handset communicates with a central hub and issues command to your devices via IR or Bluetooth. It has a wide (and ever-expanding) database of compatible devices and, once all your kit is properly configured (a lengthy process but one that only needs doing once) allows you to organise your AV control either by activity or by the individual device. There's no charging cradle but the remote's battery trickles down slowly enough to allow for long stints between juicing, and while the configuration app isn't always the most intuitive, it's regularly updated and improving all the time. Now that Logitech has vacated the universal throne, the X1 might just be the remote you're looking for.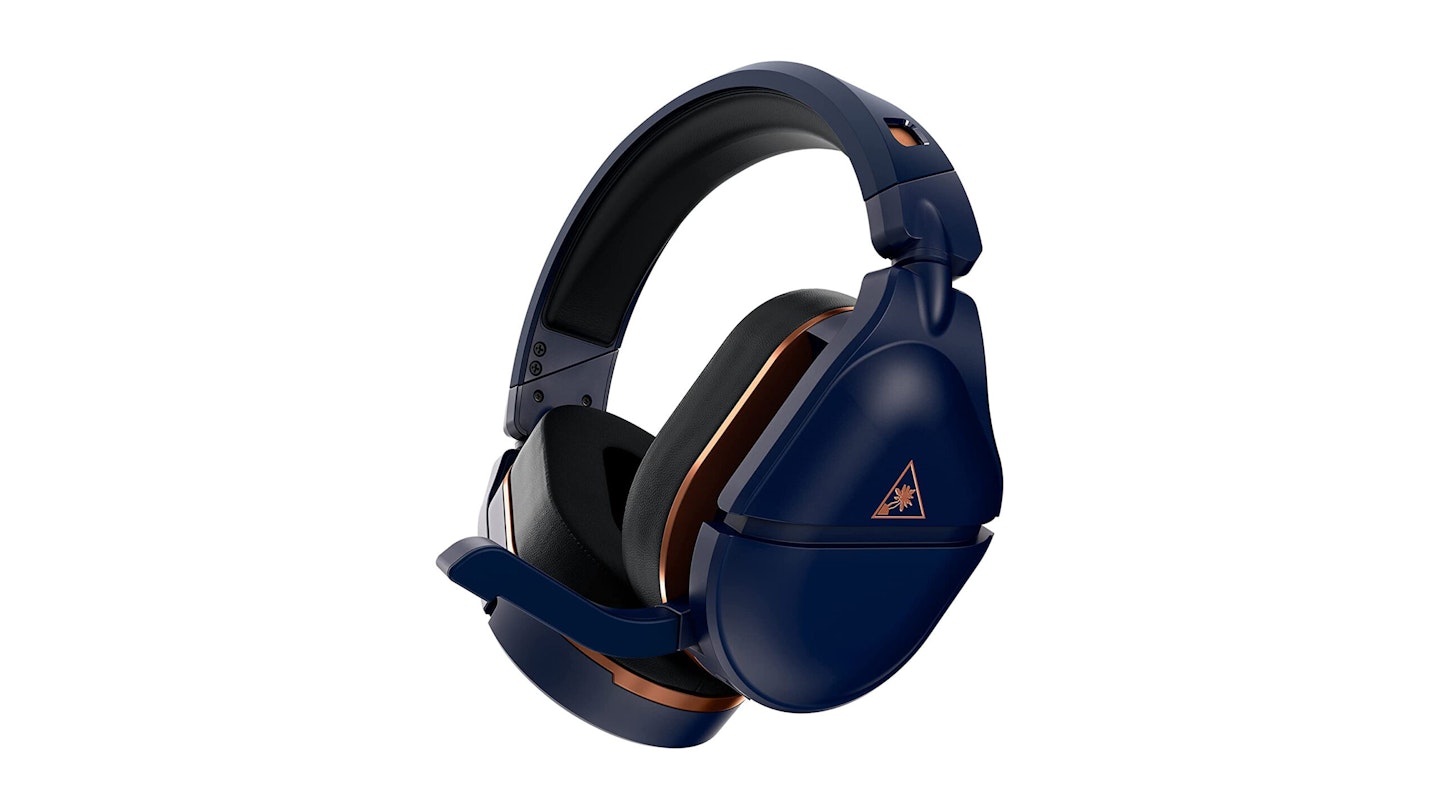 18 of 24
Turtle Beach Stealth 700 Gen2 Max
Turtle Beach's Stealth 700 Gen 2 has long been one of the best gaming headsets around and, as of this year, gets a refresh in the form of the Max variant, which doubles the battery life to an impressive 40 hours and, in a long-overdue move, now works cross-platform, meaning you no longer need to choose between Xbox and Playstation variants (they also work with PC, Switch and mobile handsets, too). With extra padding around the ears, the MAX cans deliver a virtual 7.1 surround. They offer a variety of listening modes including 'Superhuman Hearing' to boost footsteps and gunfire, the better to hear assailants creeping up on you in multiplayer games.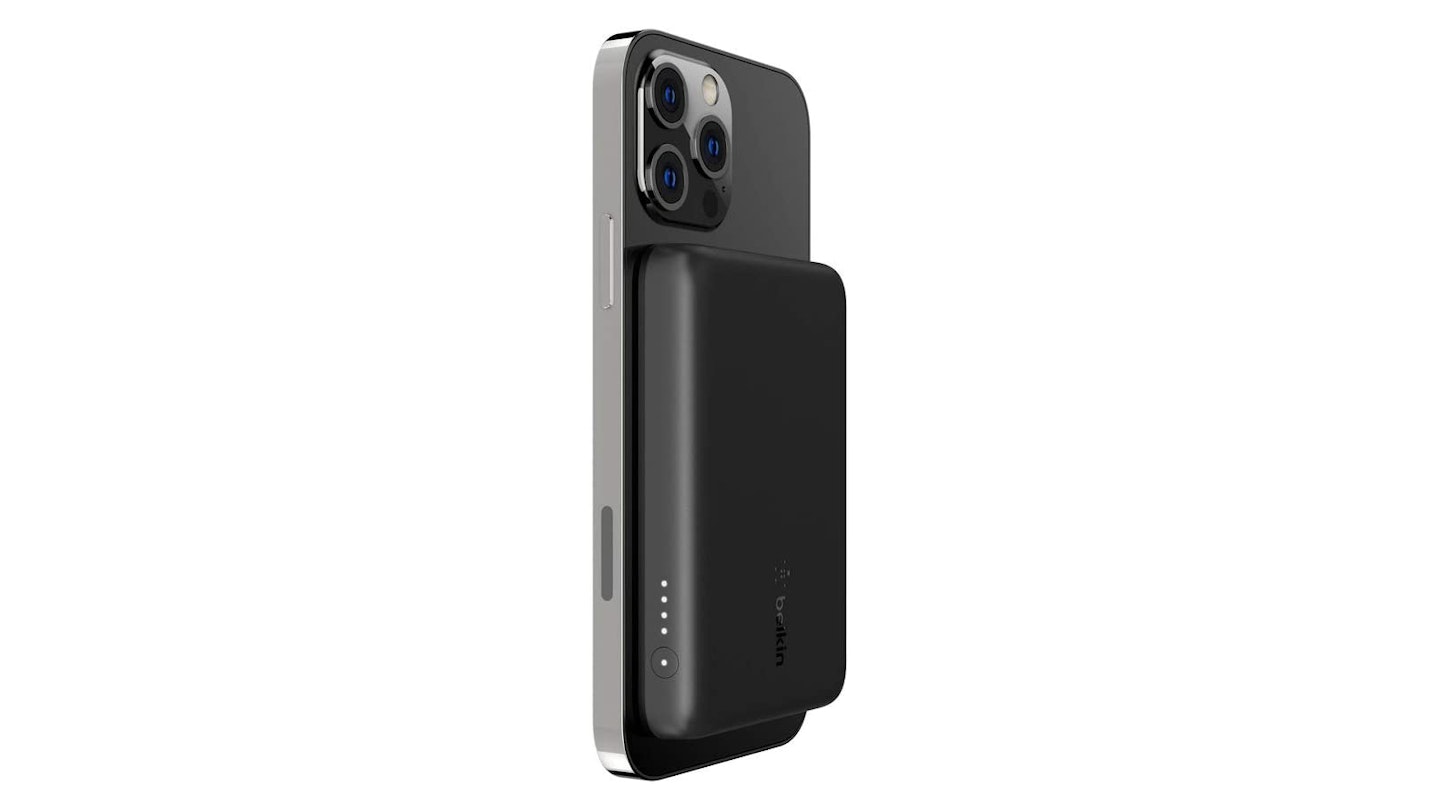 19 of 24
Belkin BoostCharge Magnetic Wireless Power Bank
Phones are great. Phones with no power are not. There are few things more maddening than a flat battery and no one wants to walk around with wires trailing from their handset. The solution is a MagSafe-compatible battery that can clamp onto the back of your iPhone and shock it back to life. With 2500 mAh of charge there's more than enough to keep you going until you find your way to a plug socket, ensuring you — like nineties popsters Snap! — have got the power.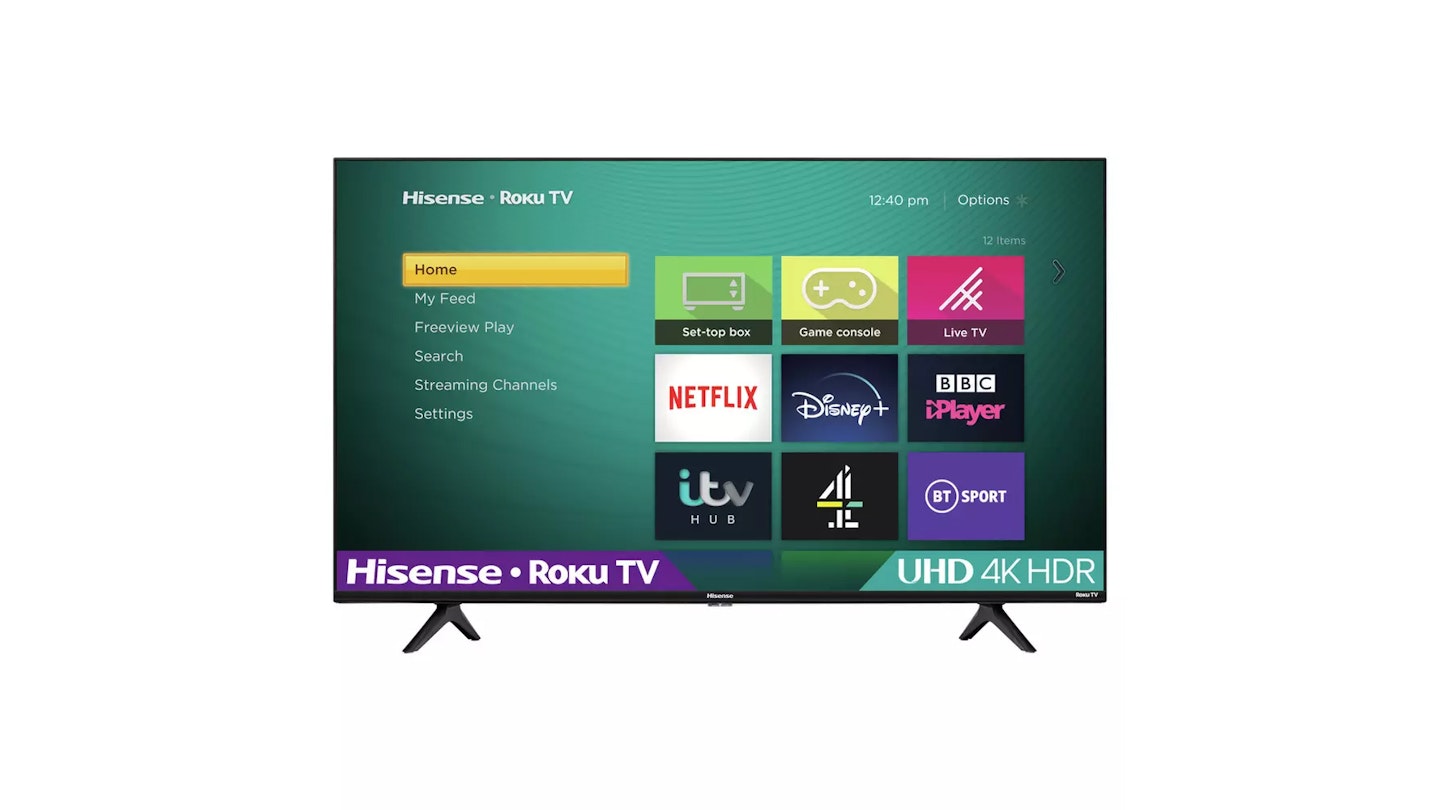 20 of 24
Hisense Roku 55" TV
Streaming sticks are great but why confuse your loved ones with added dongles when you can have all the streaming services and associated functionality baked straight into your actual telly? The Hisense range of Roku TVs is not only absurdly affordable but punches wildly above its weight with a bright, bold picture and reliable 4K upscaling. Throw in Roku's simple, platform-agnostic interface for accessing the increasing number of disparate streaming providers and you have one of the easiest ways to access peak TV, in a way that won't come close to breaking the bank.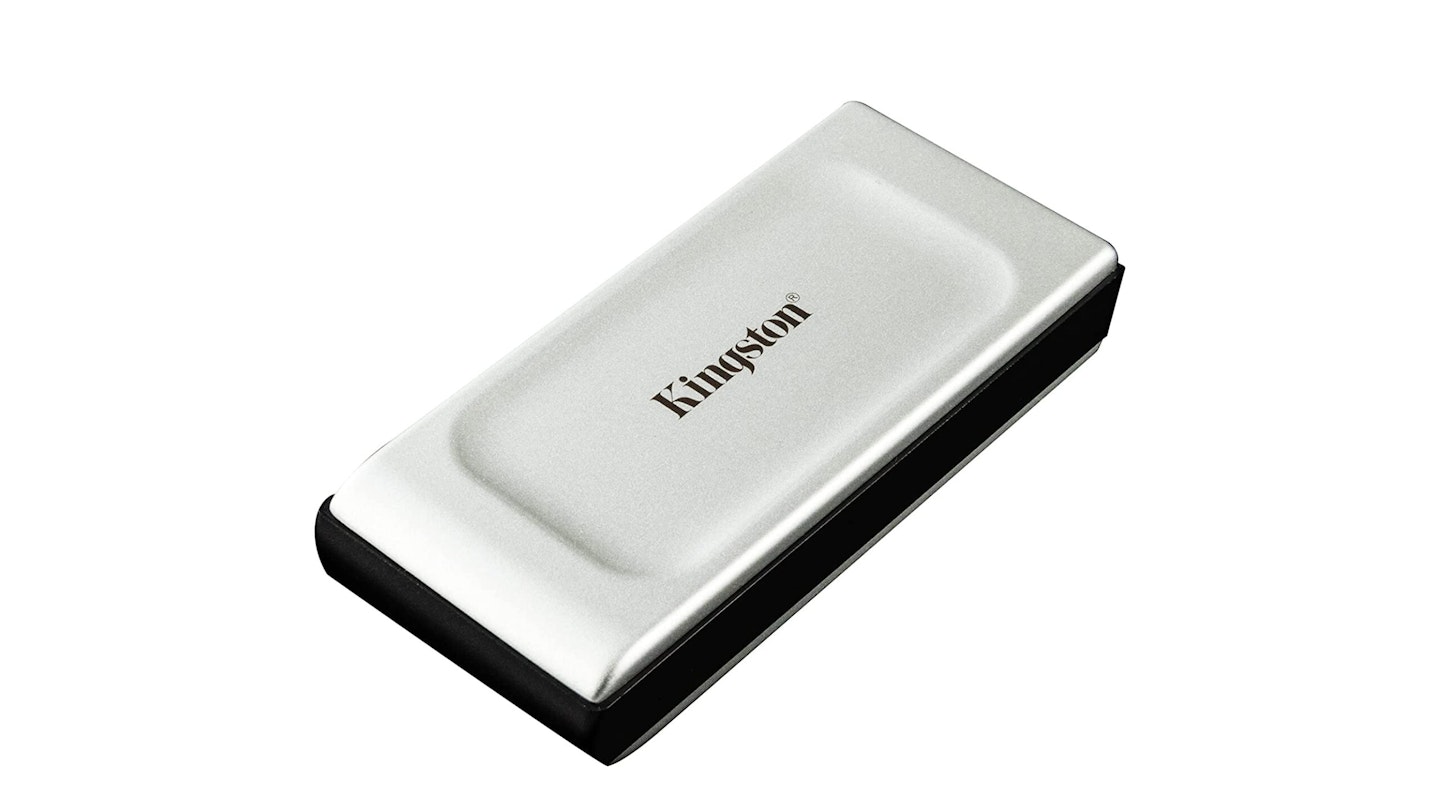 21 of 24
Kingston XS2000 SSD
Are you still using hard drives? Drag yourself kicking and screaming into the 21st century with some state-of-the-art solid-state storage, boasting the kind of transfer speeds the '90s could only dream of. Remember when a 100MB Zip Disk was considered the peak of removable storage? Well, the XS2000 not only comes in a sleek-yet-dinky, slip-it-in-your-pocket profile, but this teeny, tiny SSD can store up to a whopping 4TB of data, with transfer rates of 2000 megabytes per second. Suck on that, Zip Disks!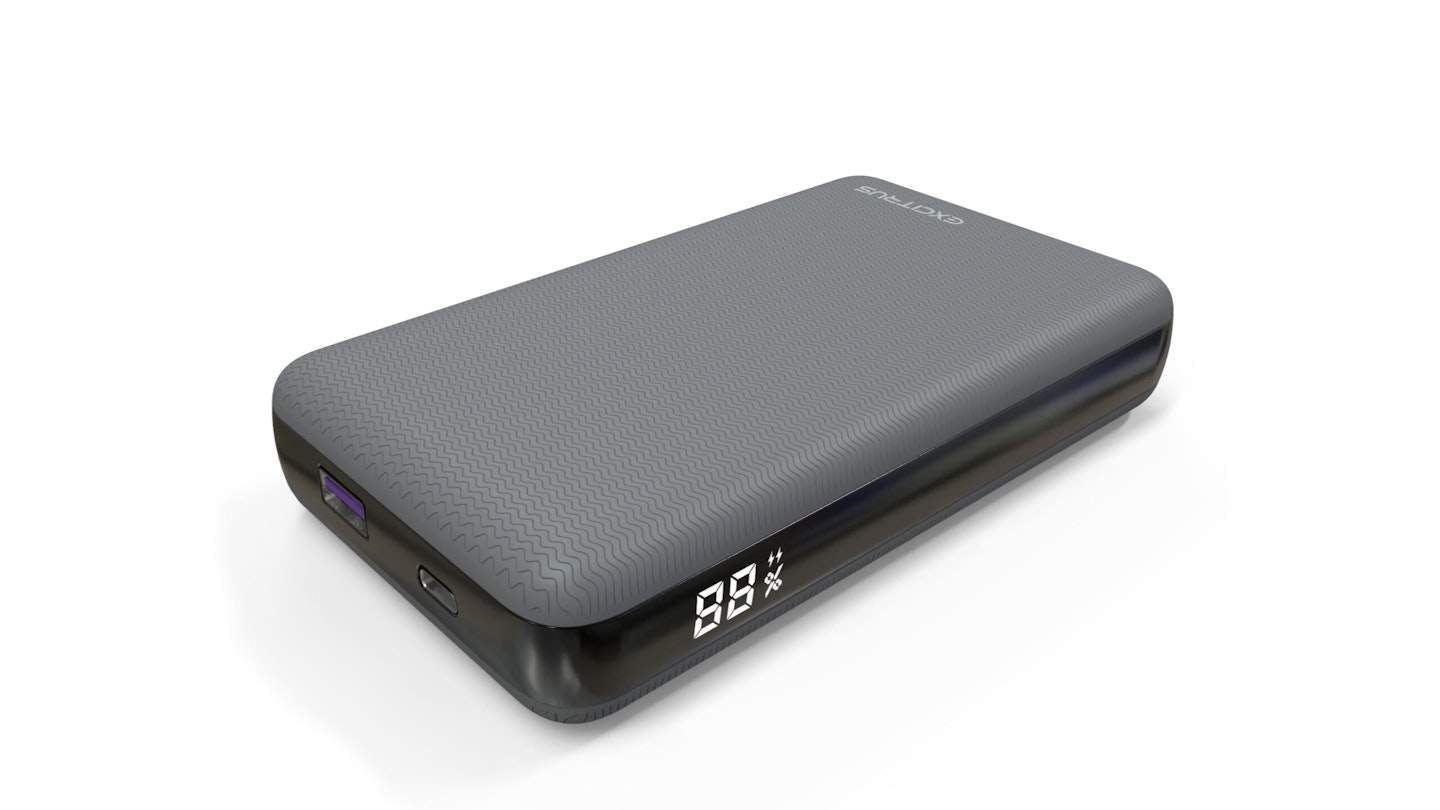 22 of 24
CREDIT:
Excitrus Power Bank Ultimate
There are battery packs and then there are battery packs. This monster 105W USB-C power pack from Excitrus falls firmly into the latter category, being the portable equivalent of an Arc Reactor in your pocket. Packing a massive 18000mAh, this can fully juice your phone, tablet, laptop or anything else you might have with you and still have plenty of charge to spare. Compatability with Mk.VII Iron Man Armour not guaranteed.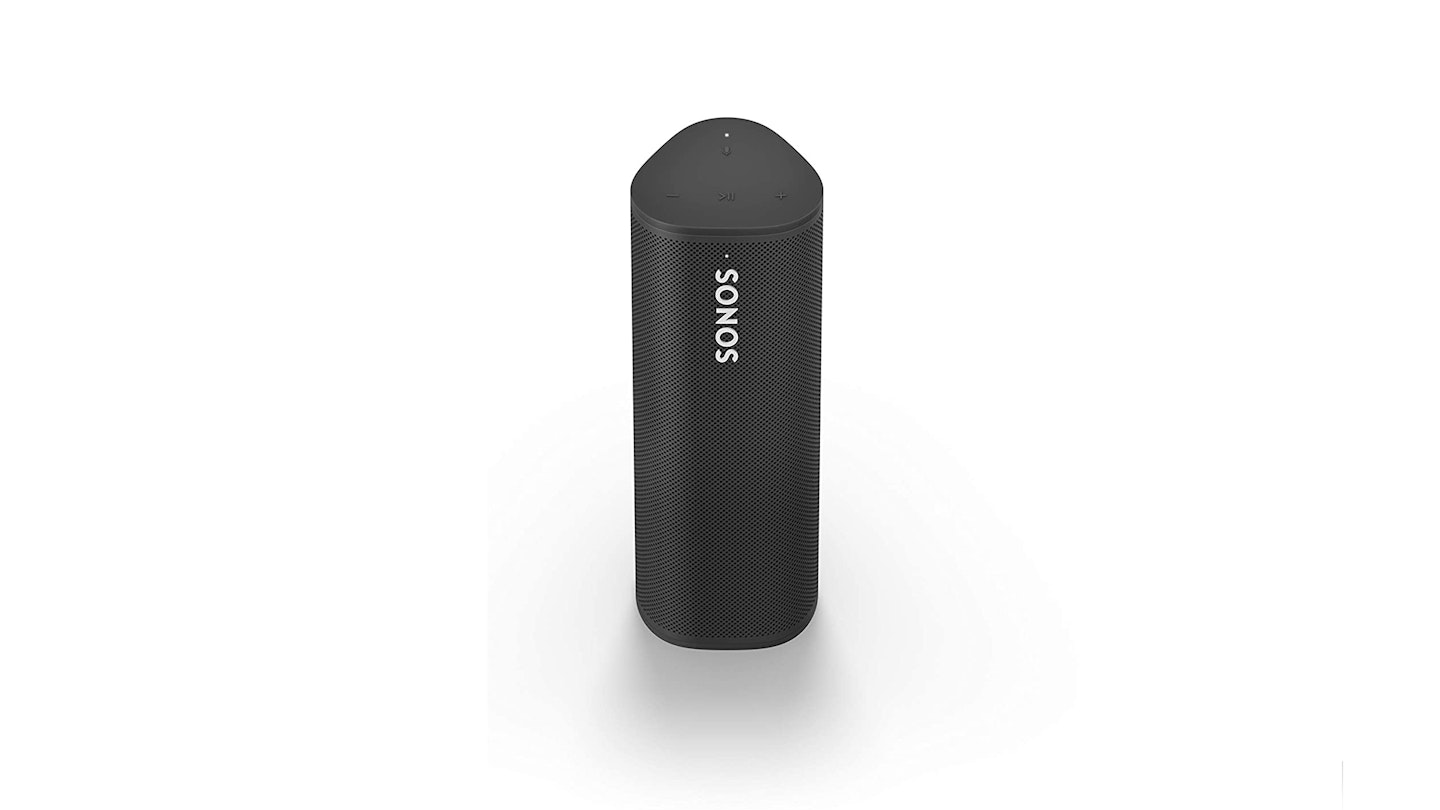 23 of 24
Sonos Roam
Sonos are the de facto kings of multi-room audio, but while their fixed offerings will fill your home with sound, the Roam does all that //and// lets you take your tunes on the move. Not only is it the most affordable Sonos unit (the Roam SL, which does away with voice assistant functionality, notwithstanding), but it's a highly capable portable Bluetooth speaker that can seamlessly hop on and off your multi-room setup, handing off the audio to fixed speakers like the Sonos One when you come home, or picking it up when you leave a certain room. IP67 rated to survive the periodic dip in regrettably-placed bodies of water, it can accompany you on your travels and, once home, can be plugged in (or, better, dropped onto the magnetic charging station - sold separately) and function as an extension to your home system.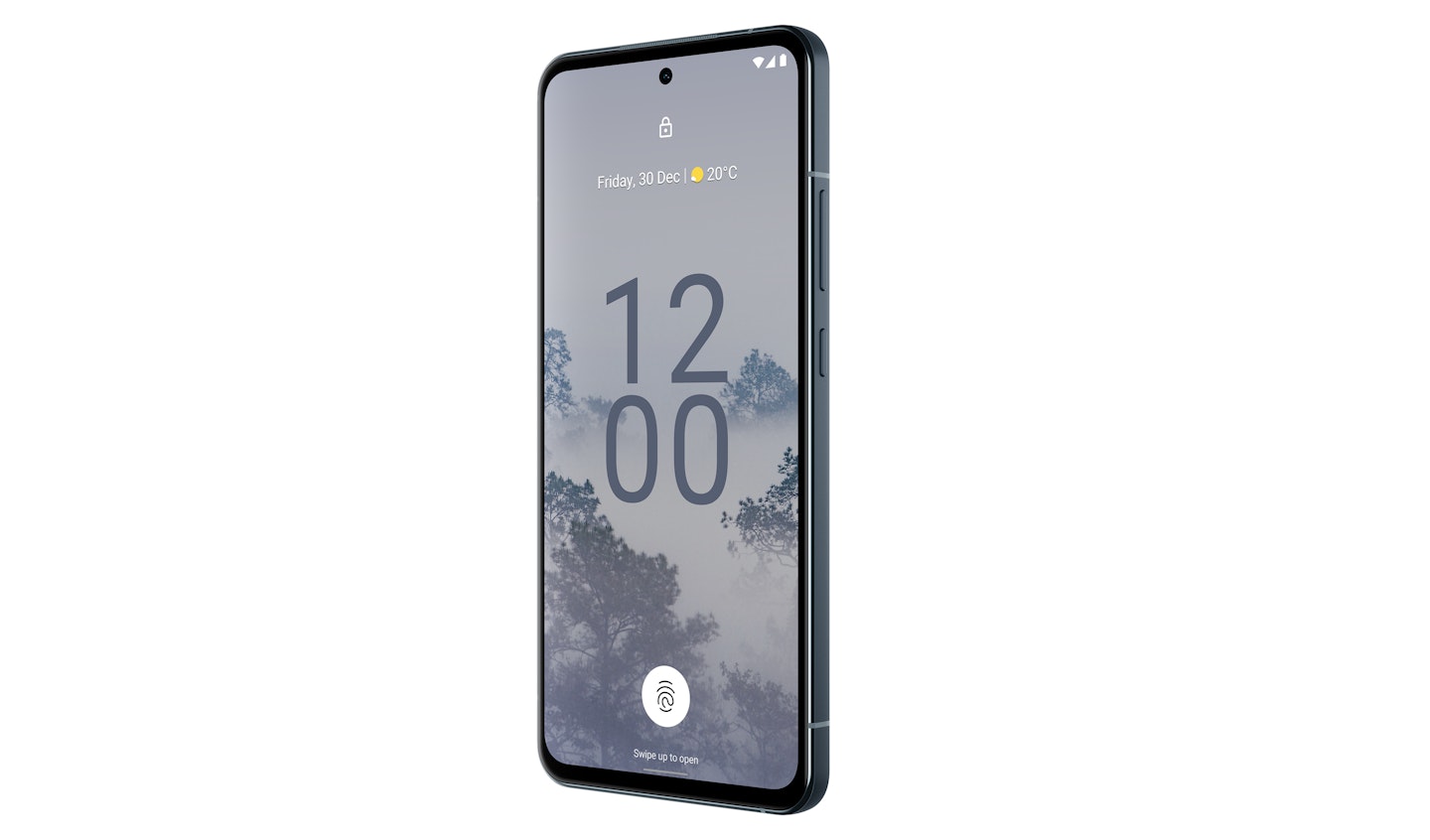 24 of 24
Nokia X30 5G
While synonymous with mobile phones in the '90s, it's been a while since Nokia was truly competitive in the smartphone space. However, that looks set to change with the newly launched X30 5G. Aimed at the budget-conscious mid-range, the X30 nonetheless packs in a 50 megapixel camera and a 6.4" screen and a surprisingly robust battery life that will get you about a day-and-a-half on a single charge. Best of all, though, the X30 is made from 100% recycled aluminium and 65% recycled plastic, plus Nokia has pledged 3 years of updates and provides a 3 year warranty to encourage handset longevity, making the X30 5G friendly to both the planet and your wallet.