Cringeworthy songs, tacky decorations, and ugly jumpers. It is certainly the most garish of seasons, so why not embrace the kitsch and don a garment that forcefully fuses your favourite movies with festive motifs?
Here are some of the best Christmas jumpers and sweatshirts that'll see you representing movie fandom in (questionable) style.
Empire Christmas Jumpers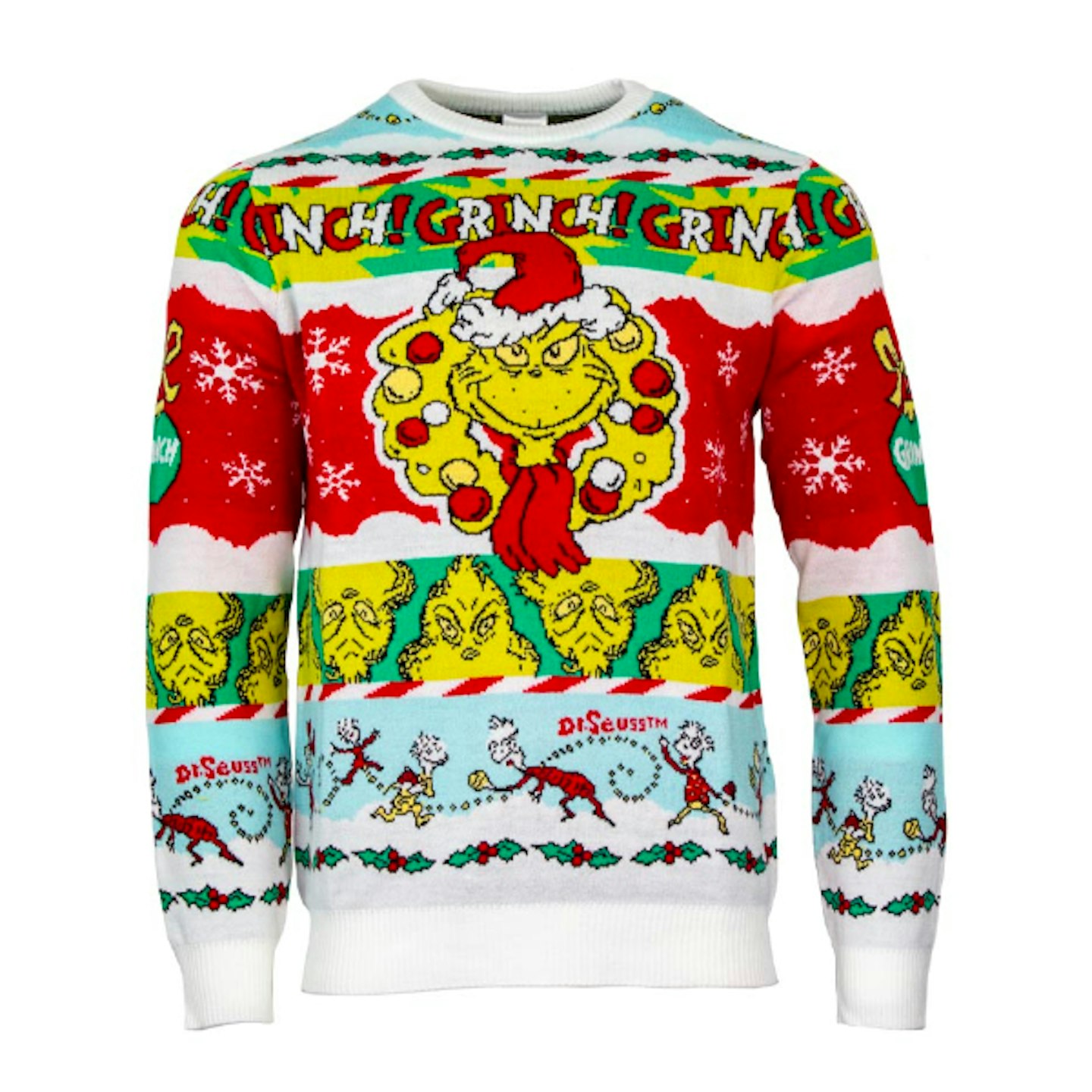 1 of 14
The Grinch Christmas Jumper
Steal Christmas in style this year with the most garish of Grinch jumpers - Dr Seuss would most certainly be proud.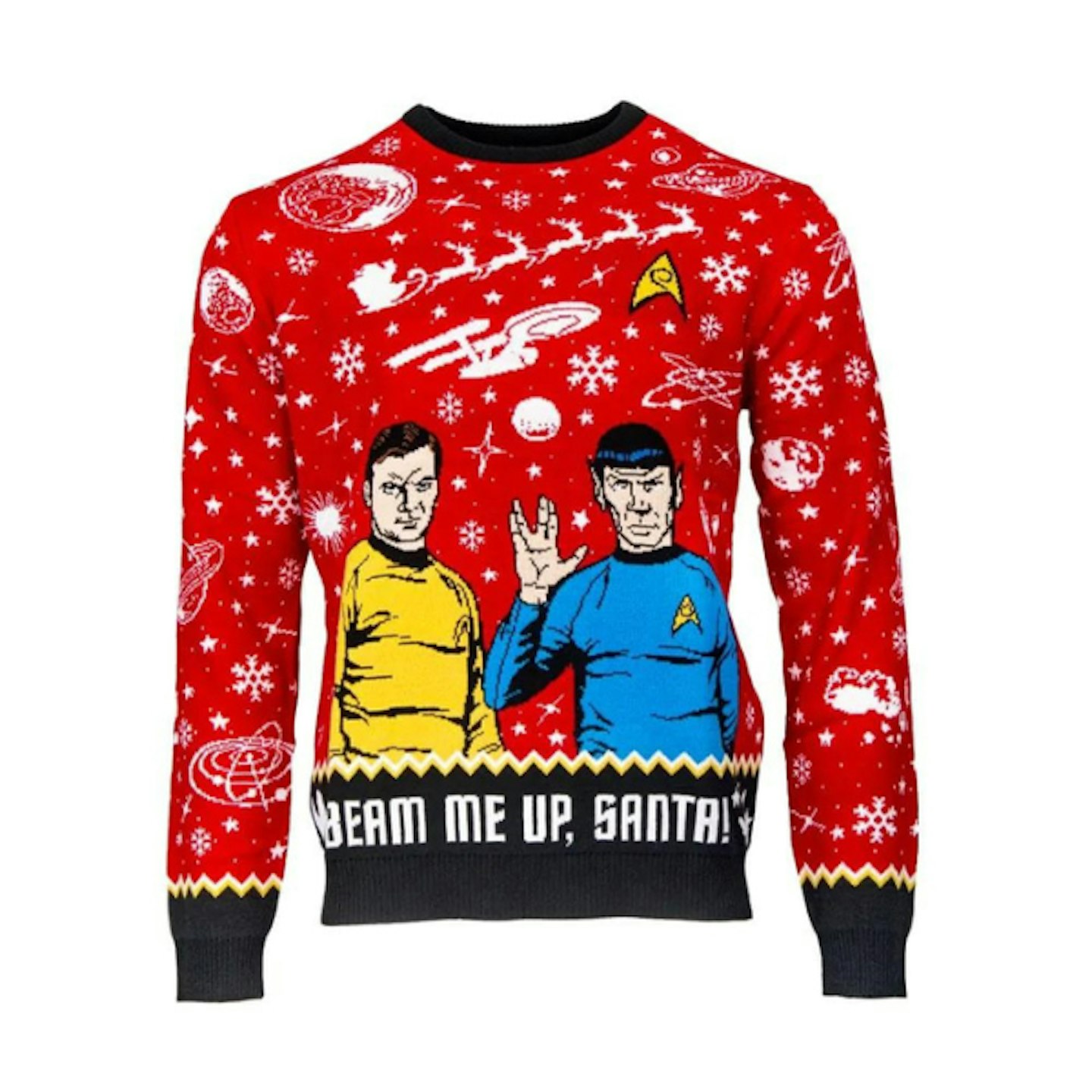 2 of 14
Official Star Trek 'Beam Me Up, Santa!' Christmas Jumper / Ugly Sweater
Whether Santa is an extraterrestrial being or not, we have to admit we love this Star Trek crossover. Give all the festive cheer you've got this year, live on and prosper in the new year.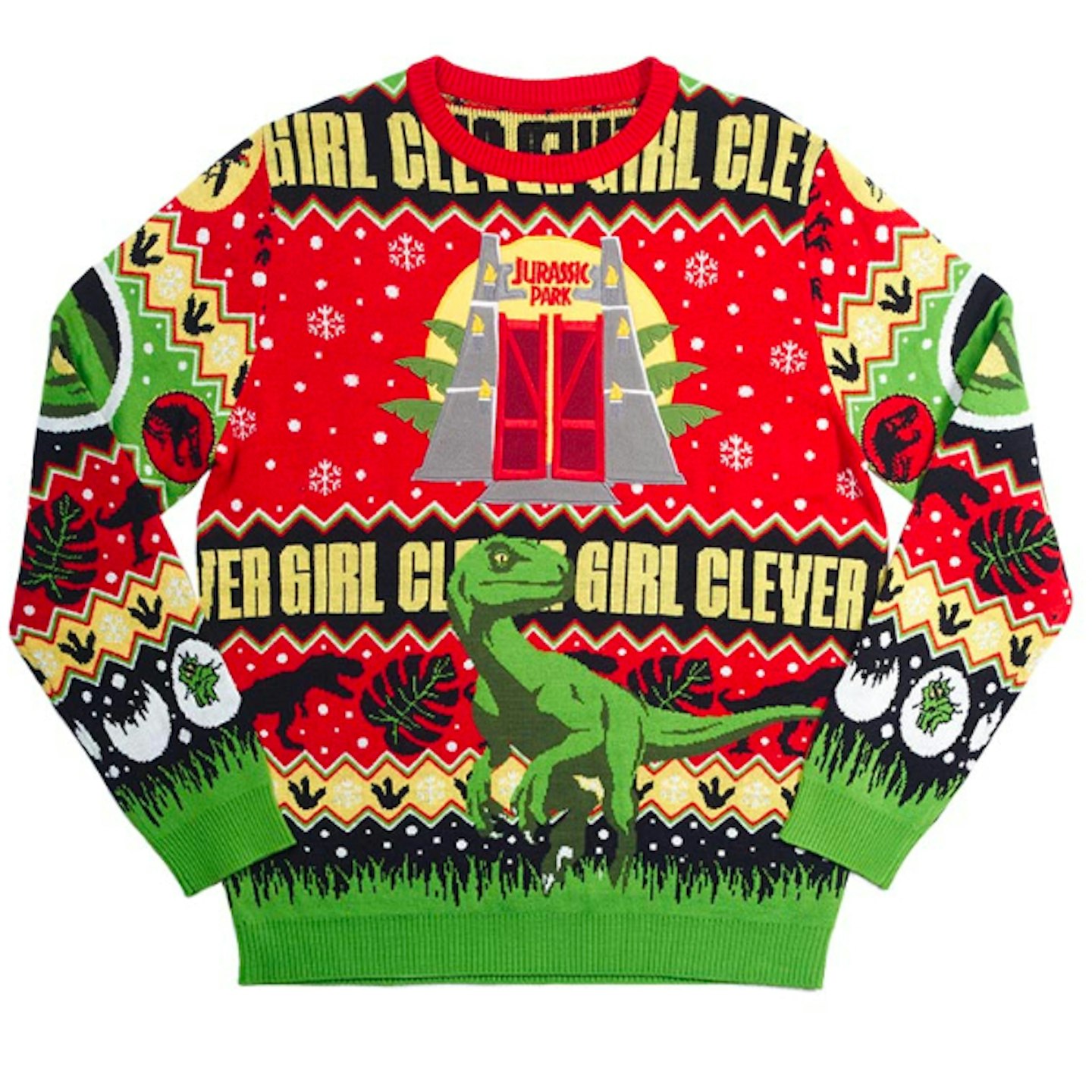 3 of 14
Jurassic Park Christmas Jumper
What's more Christmassy than a raptor? Well, many things, but nevermind that - this is one ugly sweater that we can certainly get behind.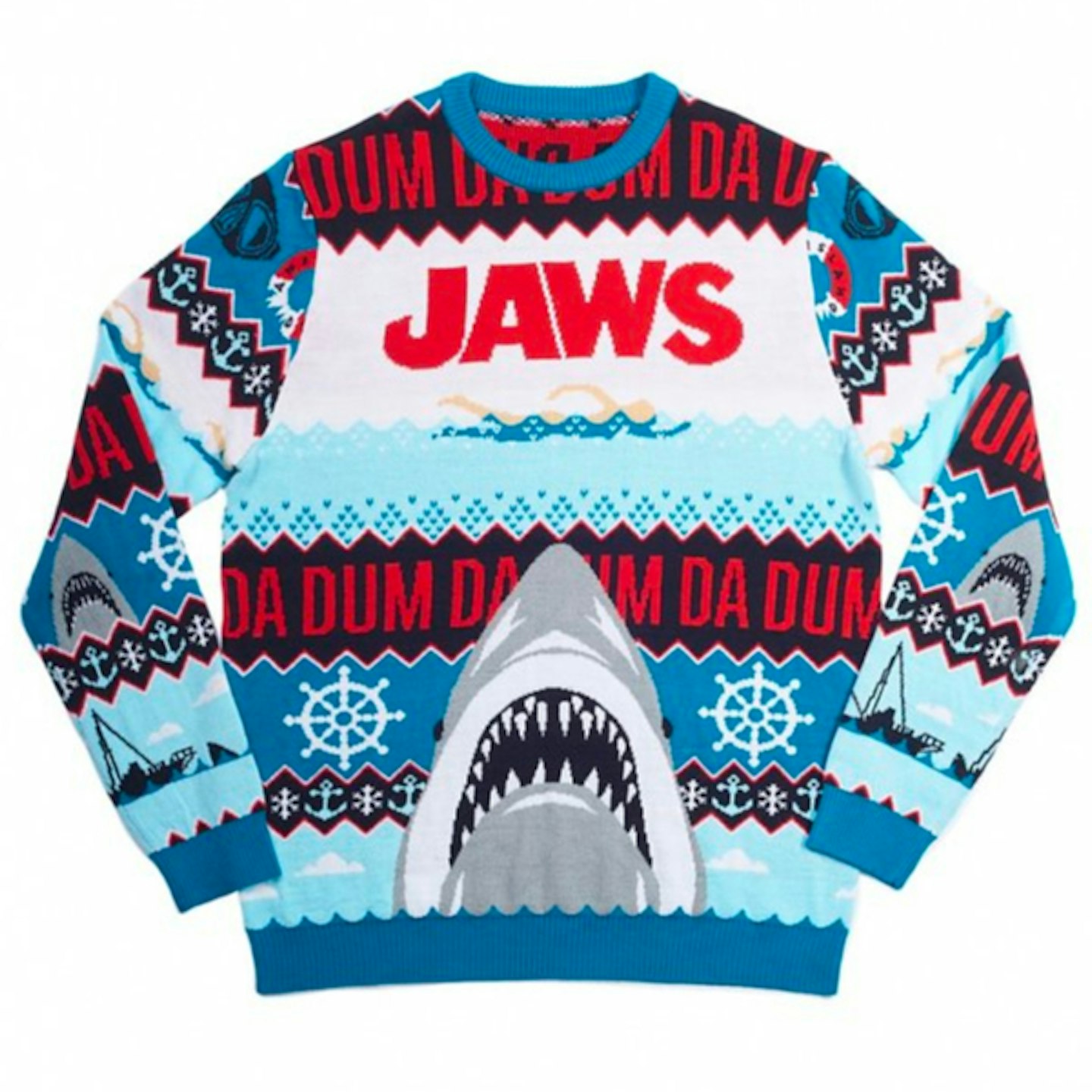 4 of 14
Jaws Fairisle Knitted Christmas Jumper
Yet another bizarre blend of things - yet Christmas and JAWS seems to take the cake - complete with decorate snowflake shipwheels, ominous "da dums" and of course, the legendary great white shark itself - what's not to love?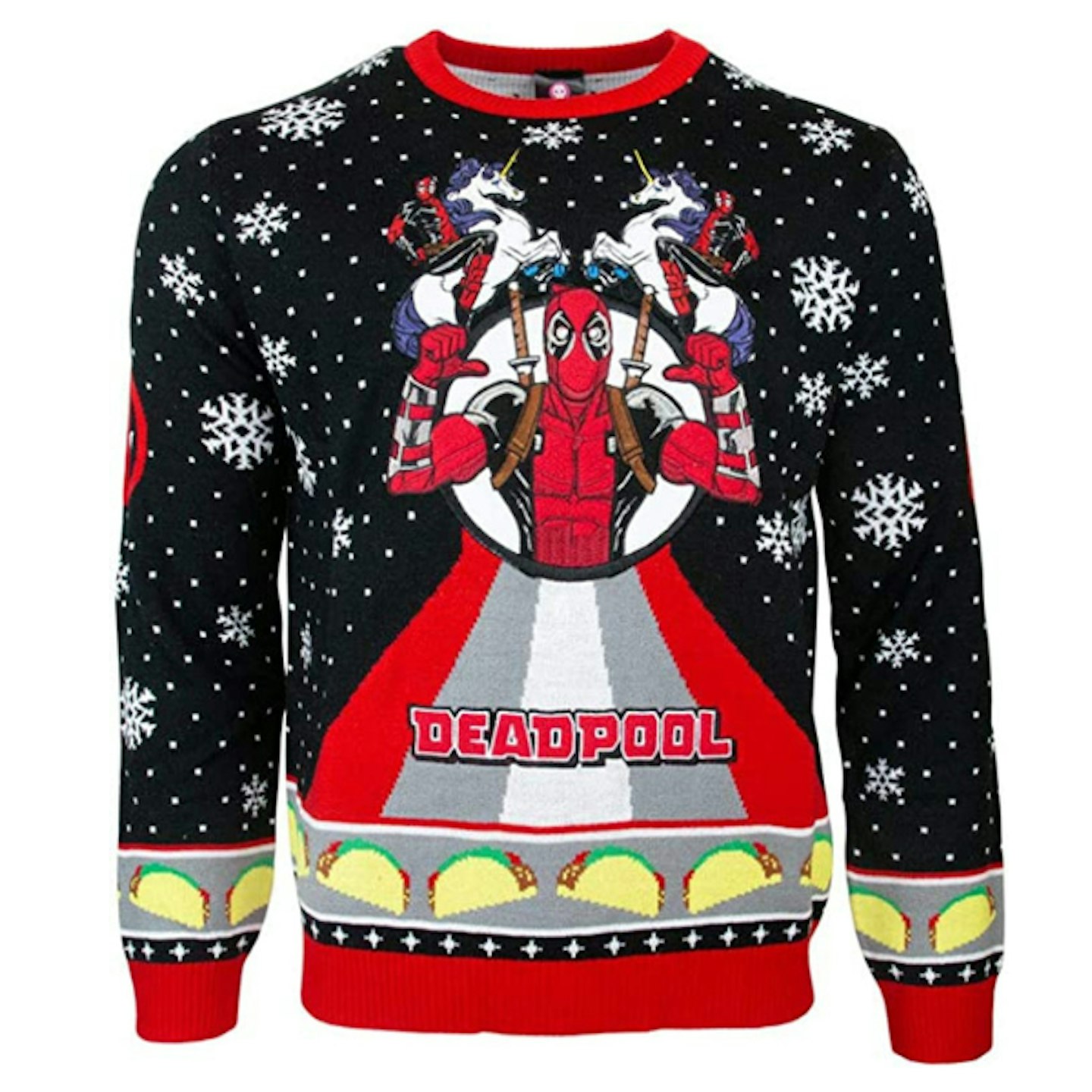 5 of 14
Deadpool Knitted Christmas Jumper Unisex for Men or Women - Ugly Sweater Marvel Gift
This suitably epic Deadpool jumper is replete with unicorns, tacos and of course, the merc with a mouth himself - a charming jumper that subtly lets those around you know you're unhinged this festive season.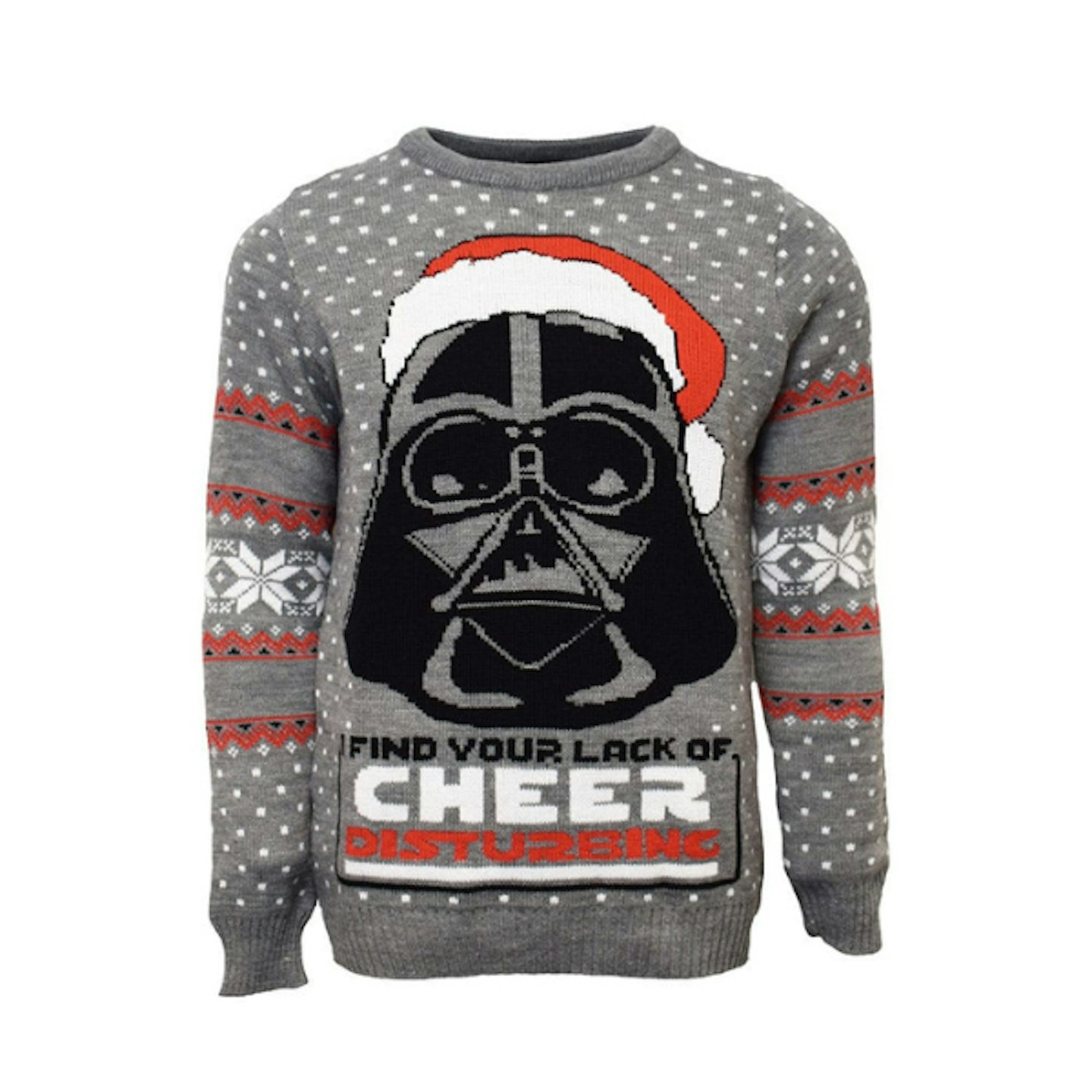 6 of 14
Star Wars Luke Vs Darth Christmas Jumper
Use the power of the Dark Side to bring some festive cheer this year, this slightly intimidating Darth Vader Christmas jumper is the perfect way to encapsulate your passion for the holiday season.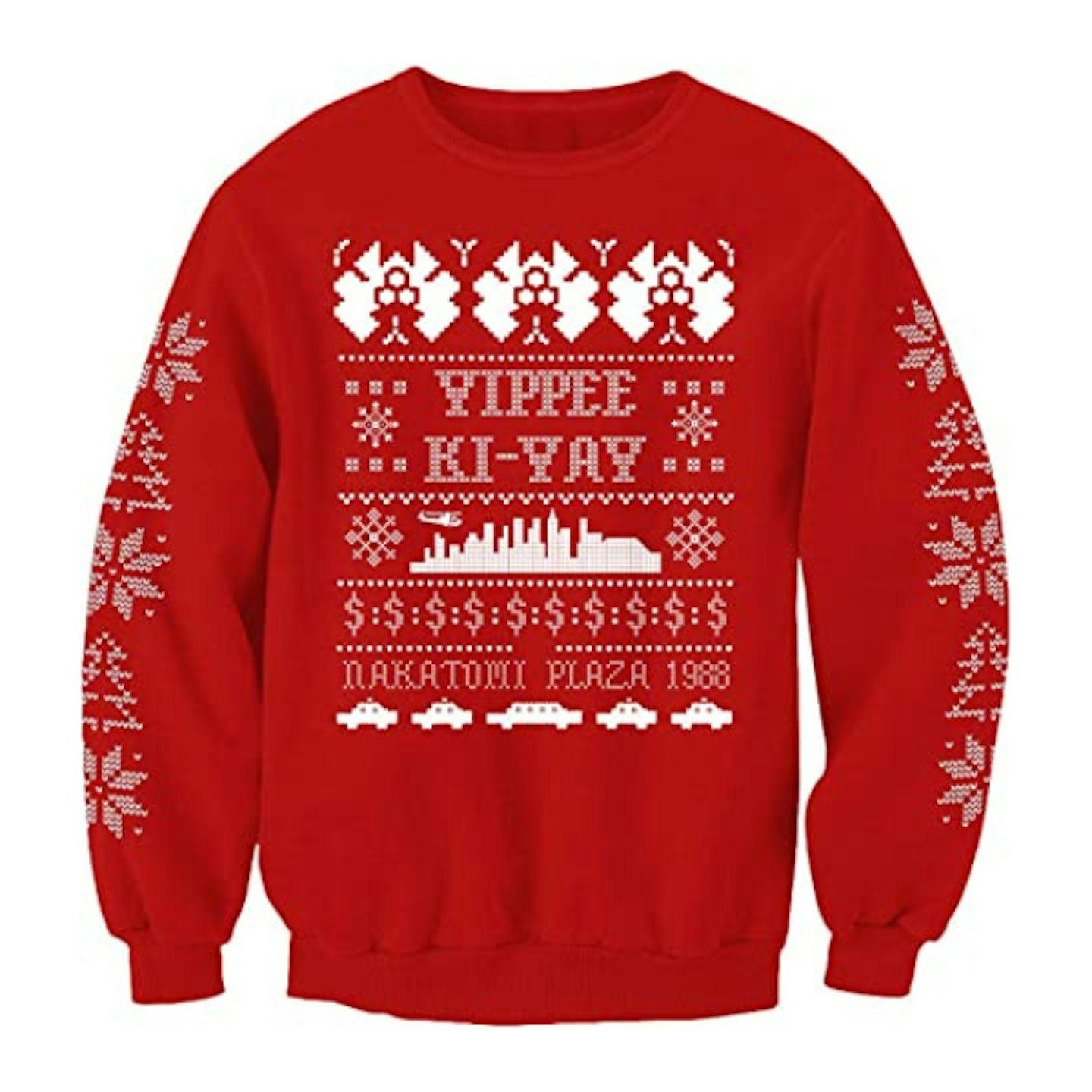 7 of 14
Die Hard Movie Inspired Christmas Jumper Adults Sweatshirt
Now this is a Christmas movie jumper we can get behind - Die Hard meets a festive Nakatome Plaza design, welcome to the party, pal.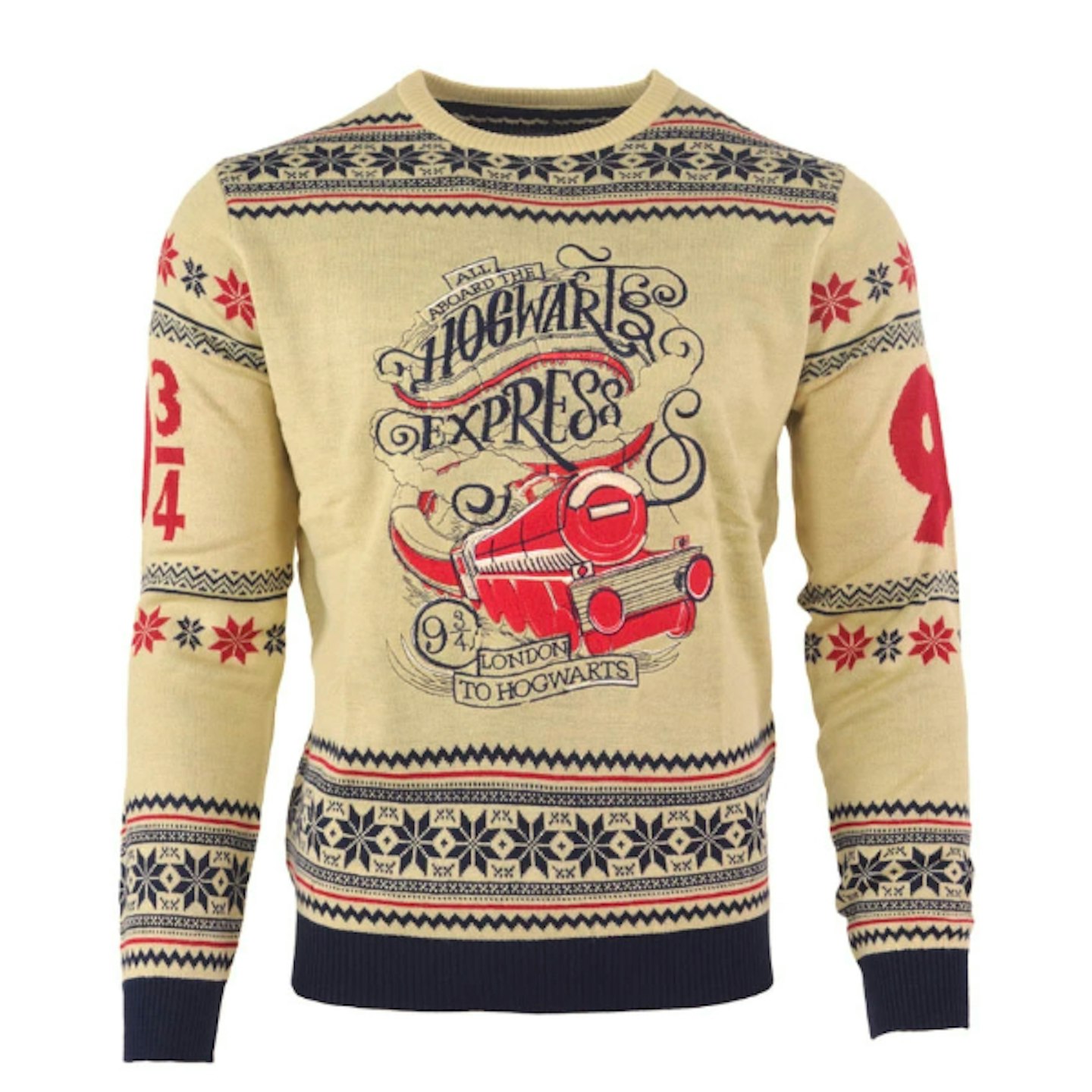 8 of 14
Harry Potter Hogwarts Express Christmas Jumper
Despite not technically being Christmas films, Harry Potter, without question always brings some Christmassy cheer - share this festive feeling by sporting this terrific retro Hogwarts Express jumper, no running into train station walls required.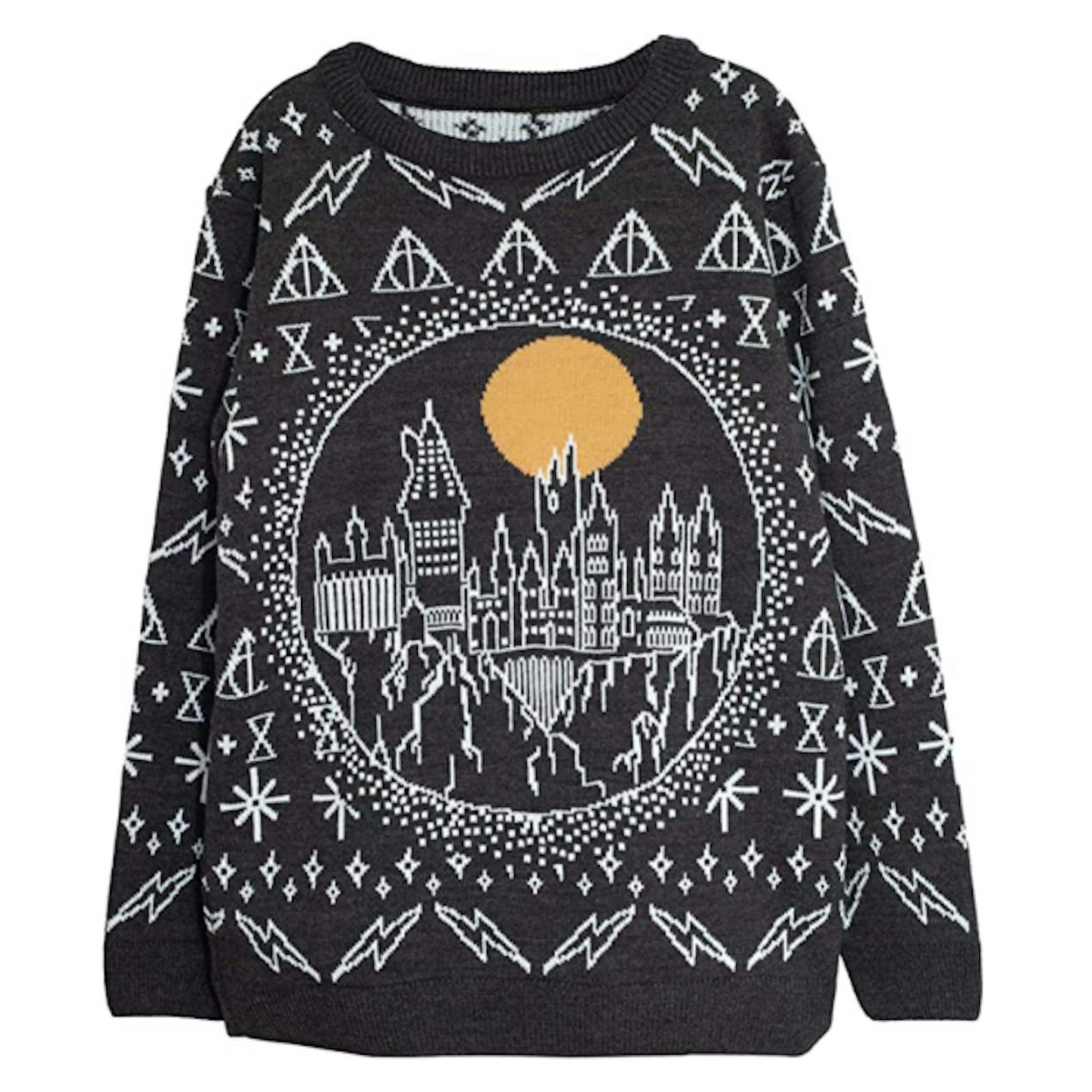 9 of 14
Harry Potter Hogwarts Christmas Knitted Jumper, Womens, XS-5XL, Black, Official Merchandise
For even more Harry Potter festivity, try this Hogwarts Christmas jumper, covered with the iconic Harry Potter bolt scar, and of course - the Deathly Hallows symbol.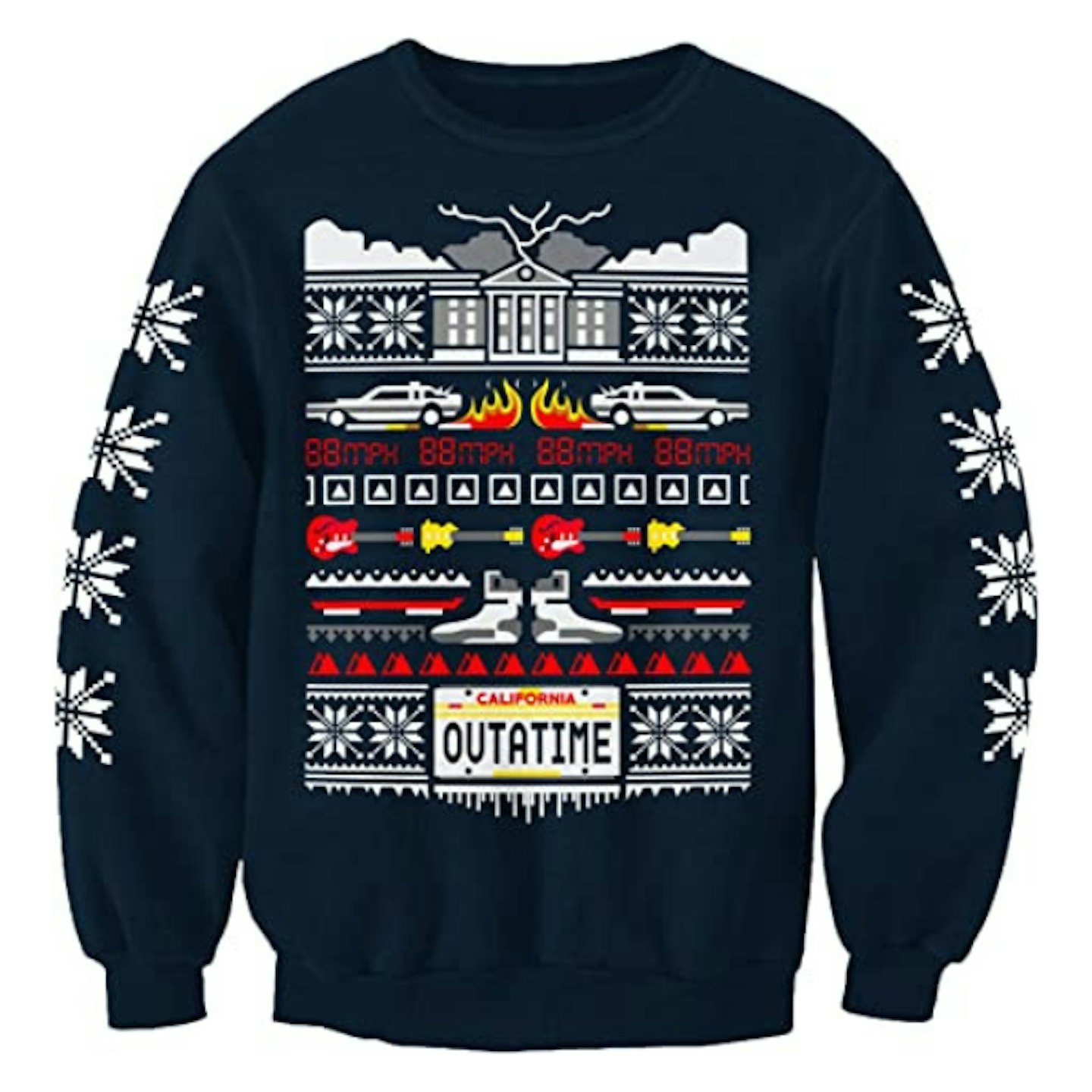 10 of 14
Back to The Future Inspired Film Christmas Jumper Sweatshirt Adults
It's not too late to pick yourself up this frankly awesome retro Back to the Future Christmas jumper, featuring tonnes of brilliant references to the films.
11 of 14
Official National Lampoon's Christmas Vacation Christmas Jumper / Ugly Sweater
National Lampoon's Christmas Vacation is one of the most ridiculous comedies ever made, and that's just why we love it. Embrace the sheer goofiness of 80s comedy with one of the most hilarious 80s films ever made.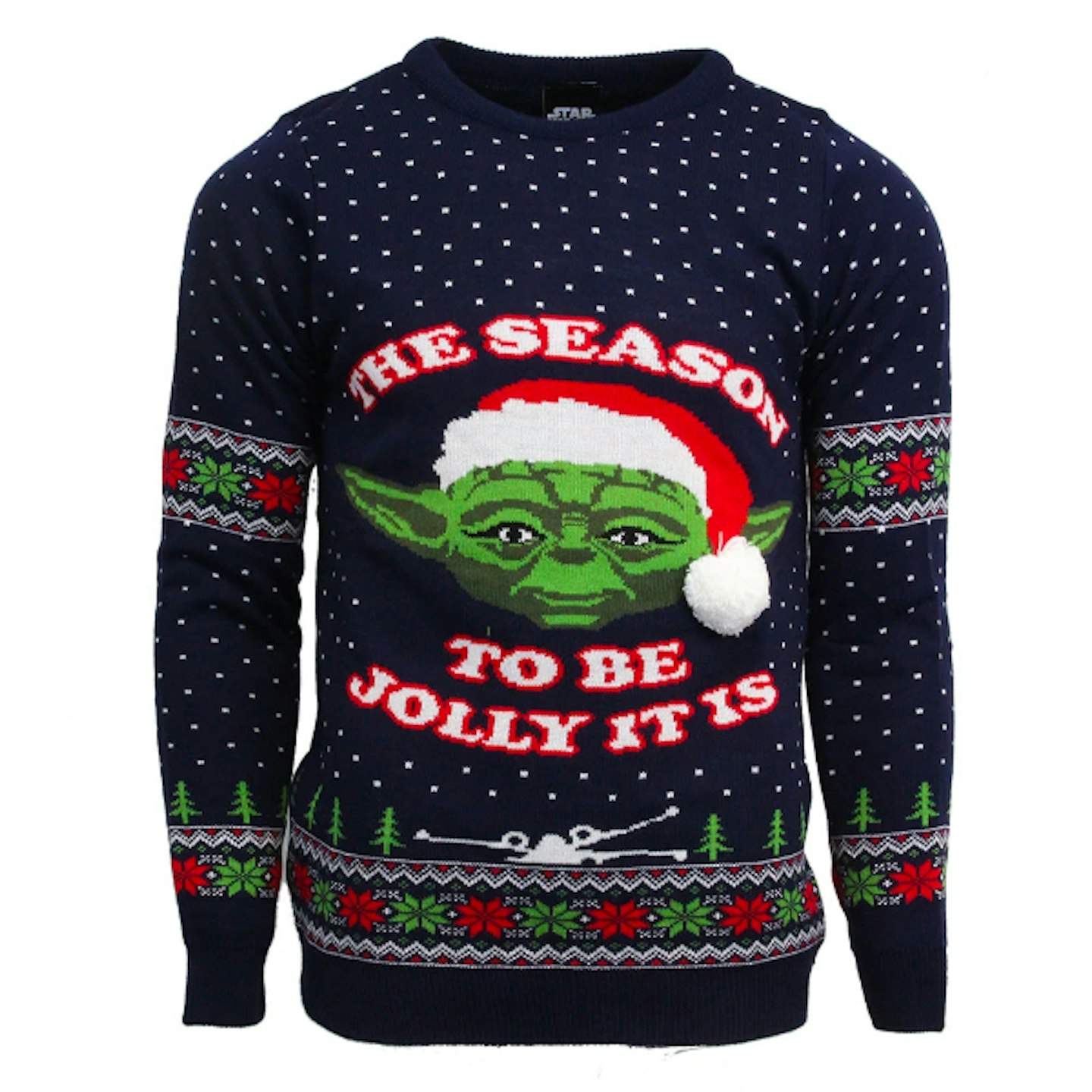 12 of 14
Star Wars Master Yoda Christmas Jumper
It doesn't take a master of the force to recognise a brilliant Christmas jumper - Christmassy Yoda's jolly face is front-and-centre in full crocheted glory.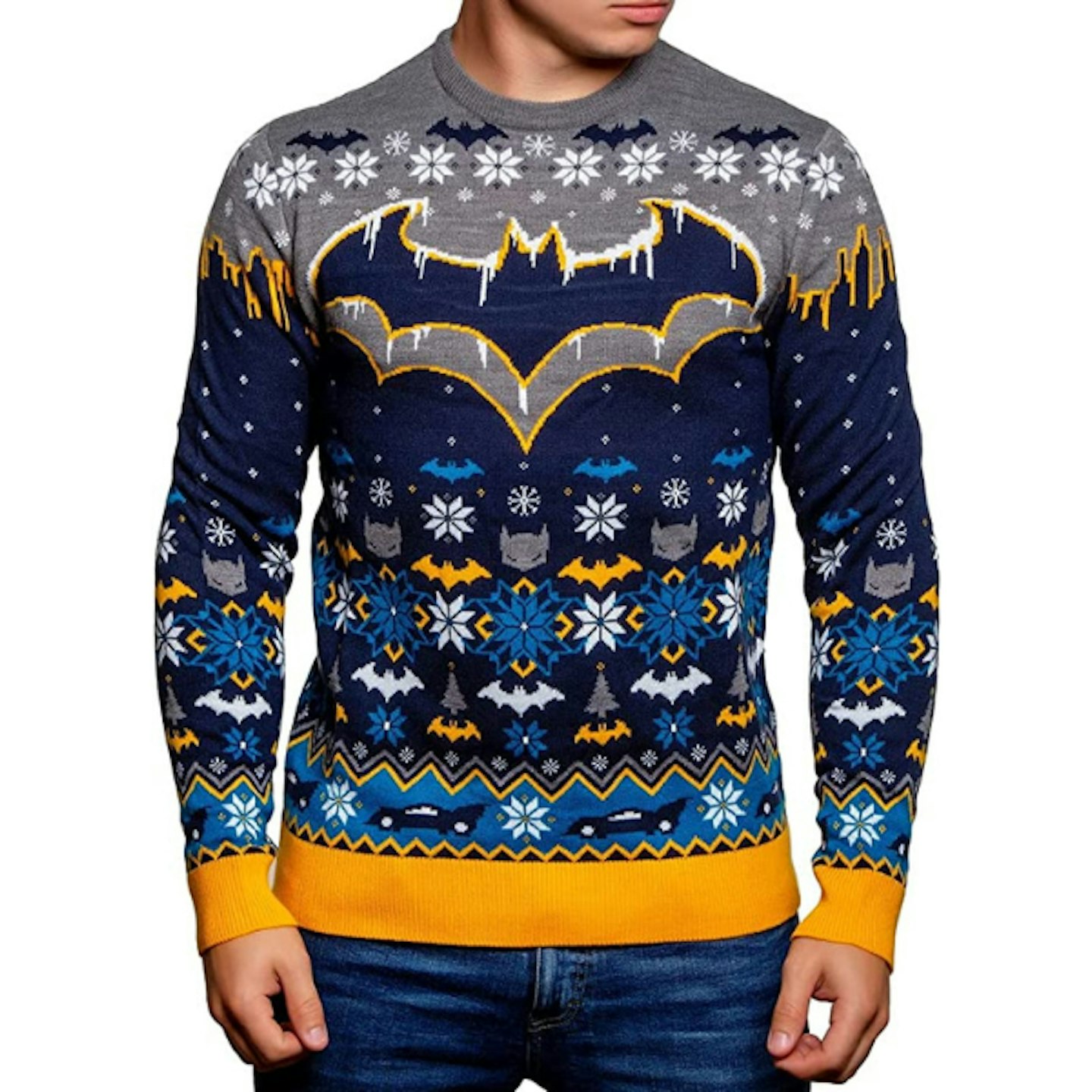 13 of 14
Batman Christmas Jumper for Men or Women - Ugly Sweater Gift
While it may appear you've regressed to your six-year-old self, you're simply embracing the finer things in life. This ultra-plush Batman jumper is perfect for celebrating the Caped Crusader's legacy in style.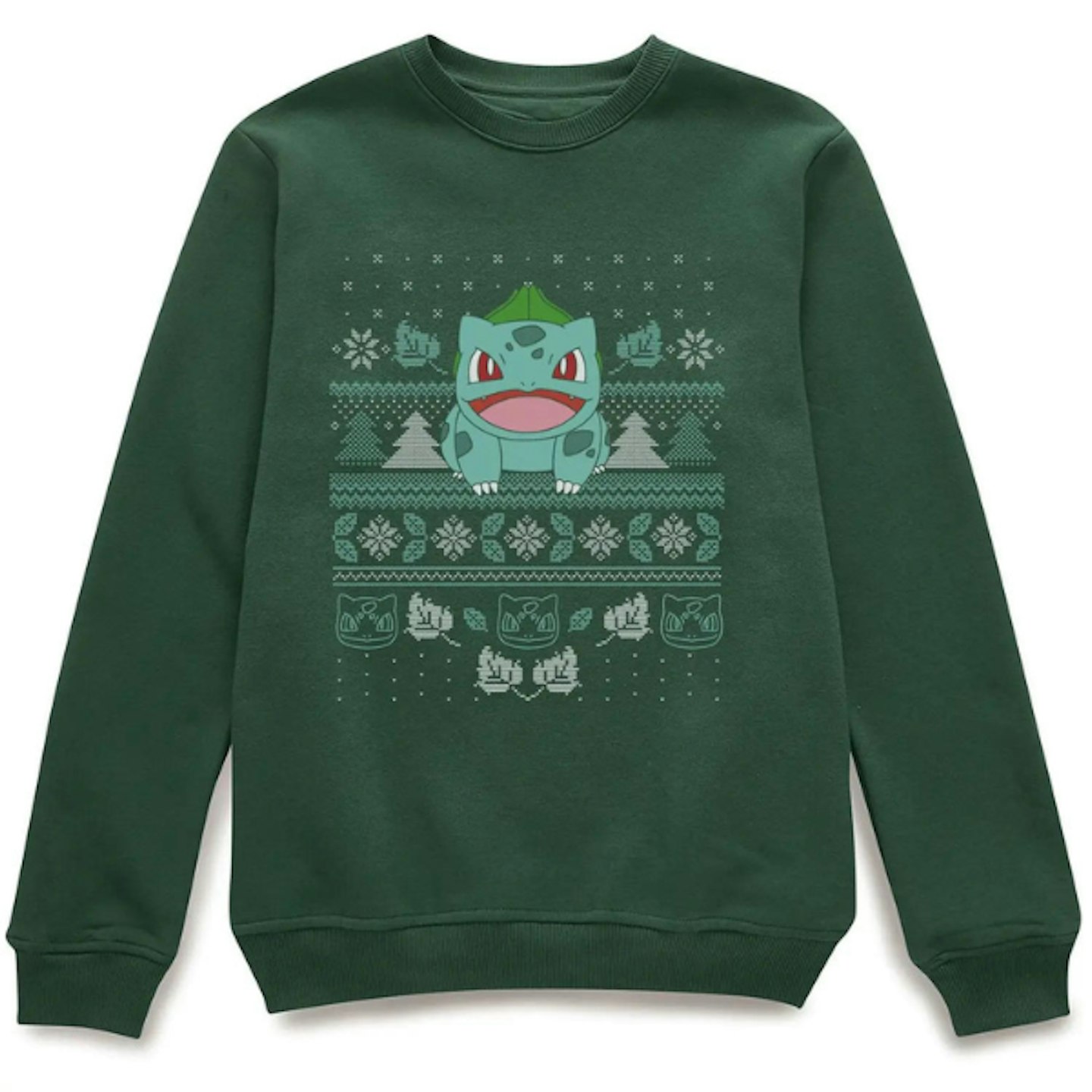 14 of 14
Pokemon Christmas Jumper
Choose Bulbasaur this year with this delightfully festive starter Christmas jumper, gotta catch 'em all!