Christmas is a time for giving and spending time with those closest to us. And ugly jumpers, according to recent traditions regarding which no one ever consulted. But for all of our ironic Scrooge-like behaviour around the new trend, we have to say that when it comes to it, it's great fun.
Part of the fun is how ridiculous the jumpers are, with options being available for every age, style and, most importantly, fandom. The world of video gaming now plays host to hundreds of quirky and ugly jumpers that shout about the wearer's love for all entertainment digital and interactive.
To help you speed to run your way to the very best gaming Christmas jumpers, we've rounded up of favourites below. There are picks for fans of old-school Nintendo, Zelda and platformers, through to modern blockbusters like Call of Duty. From Sonic to Fallout, Pokemon to PlayStation, there's plenty here to please any gamer.
Here are our picks of the best Christmas jumpers for gamers:
Empire's Best Christmas Jumpers For Gamers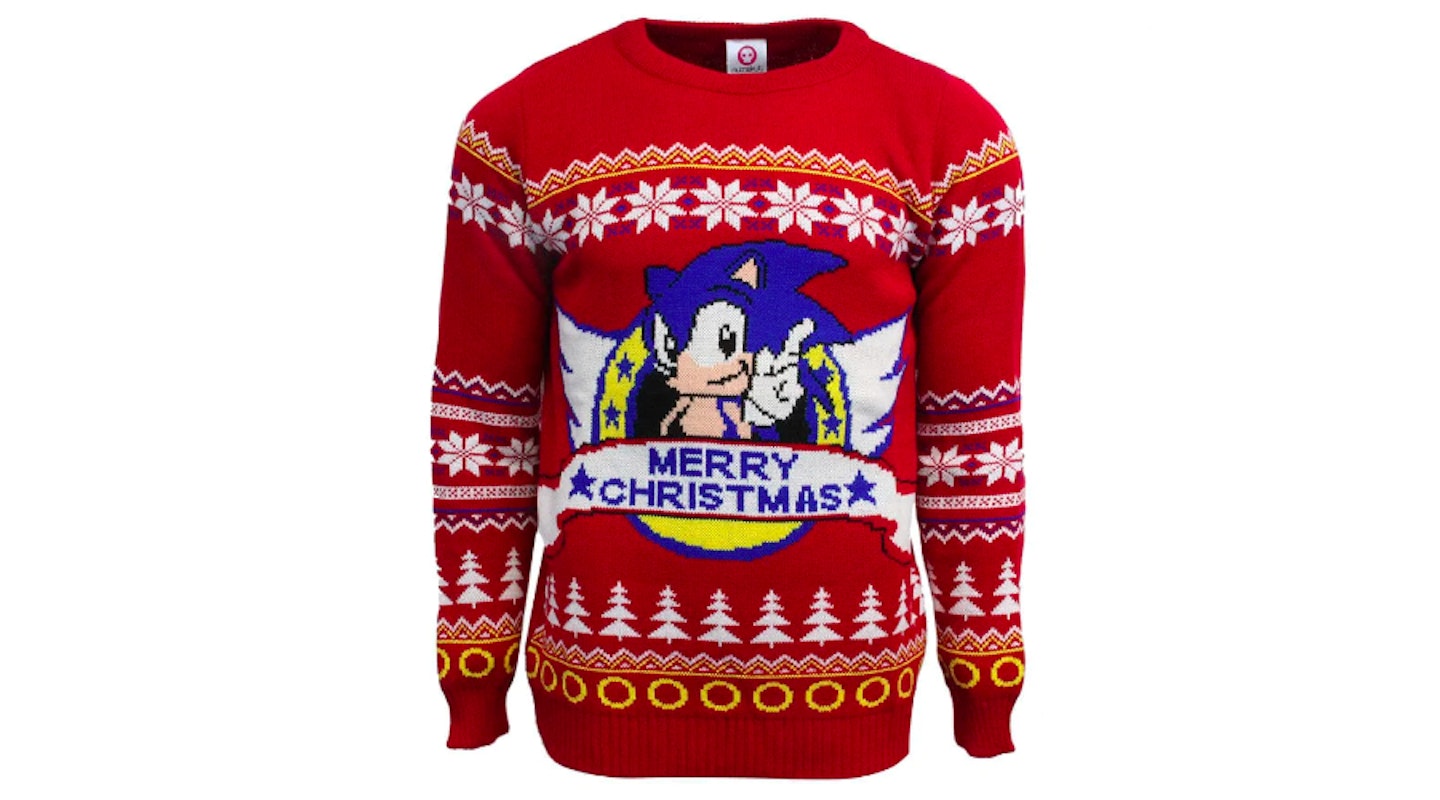 1 of 15
Official Classic Sonic the Hedgehog Christmas Jumper
With Sonic Frontiers taking gaming's spikey blue 'hog out into the open world, it's only fitting that you rep your love for the gaming icon out in the wild, too.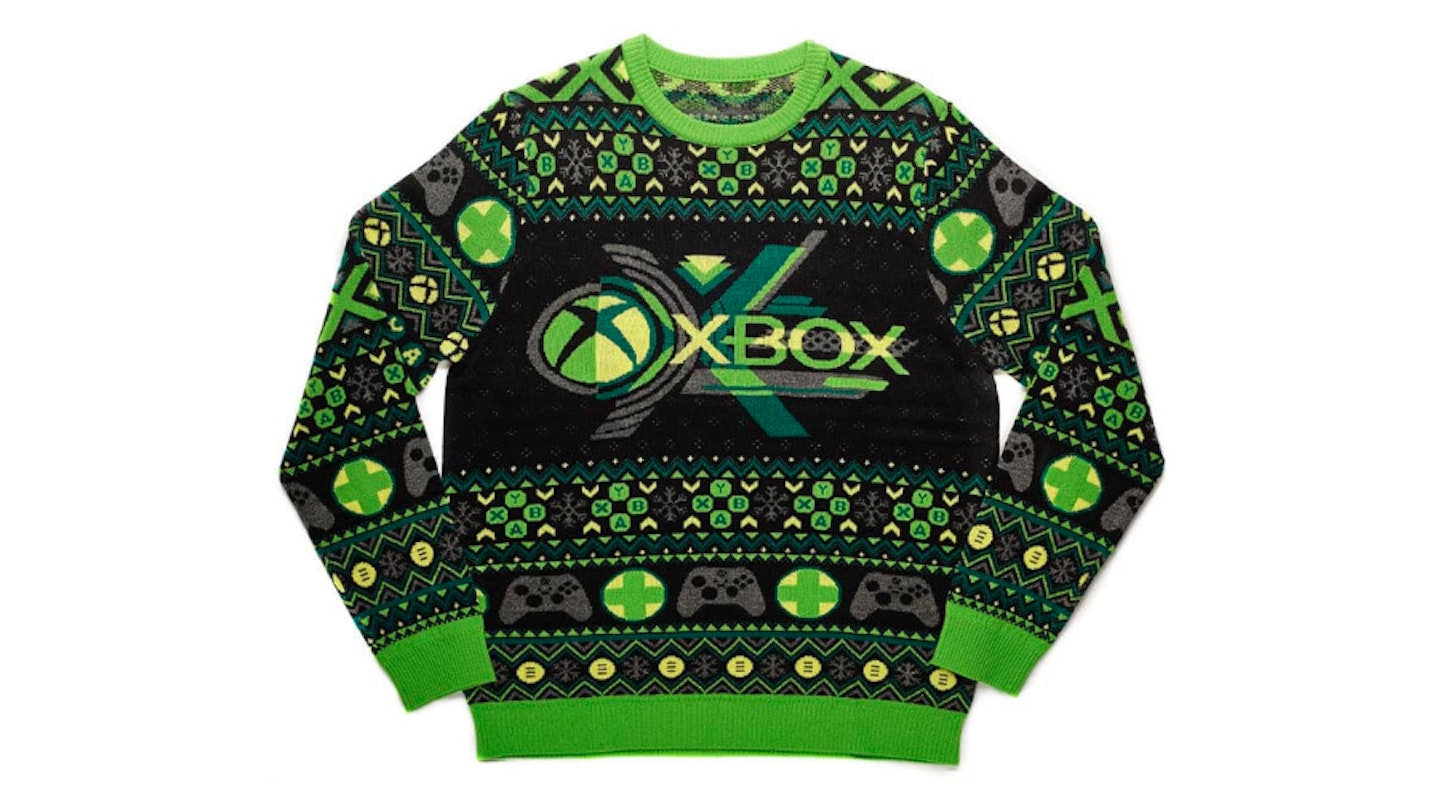 2 of 15
Official XBOX Christmas Jumper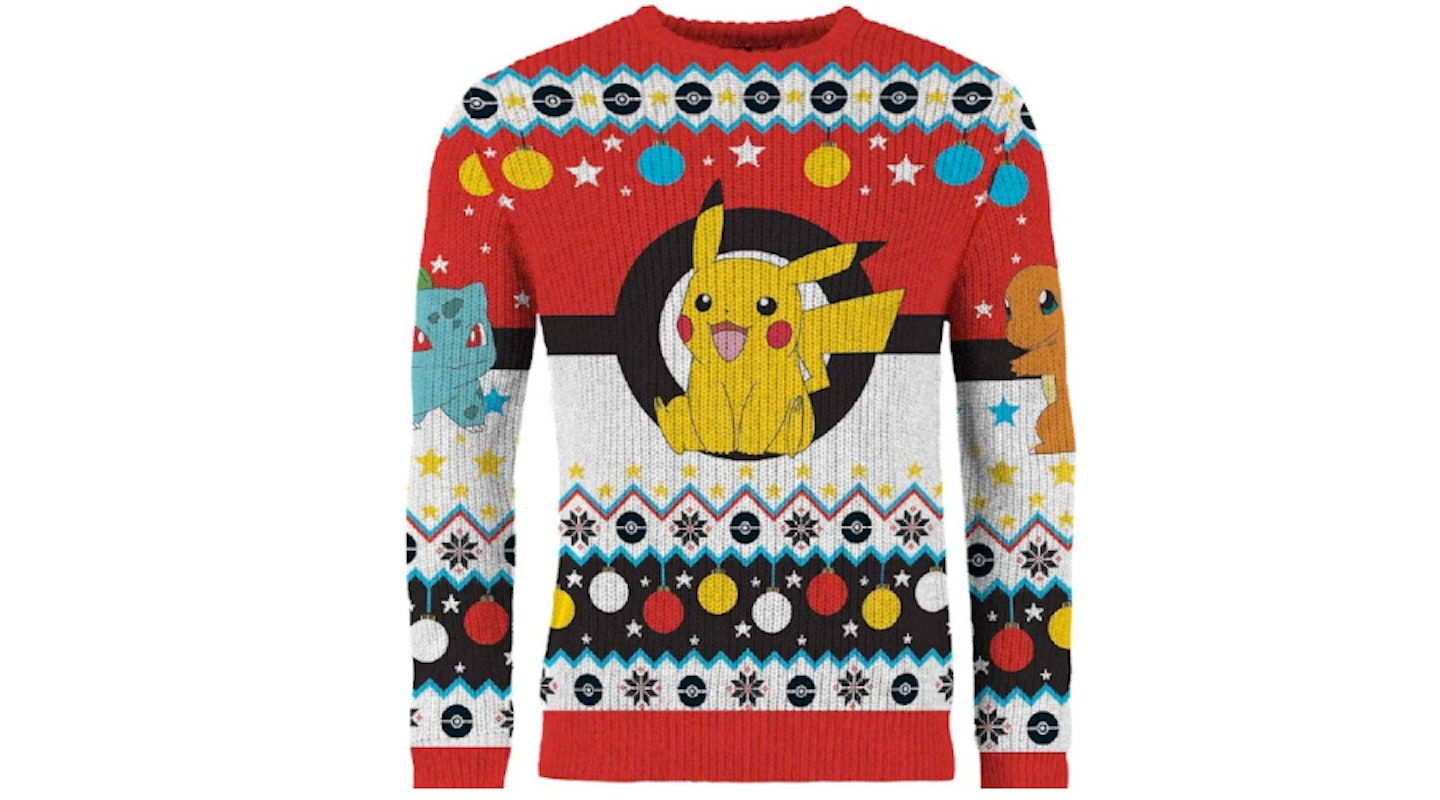 3 of 15
Pokemon Knitted Christmas Jumper
For the gamer who's gotta catch 'em all. Featuring Pikachu in a Santa hat and the three OG starter monsters in baubles.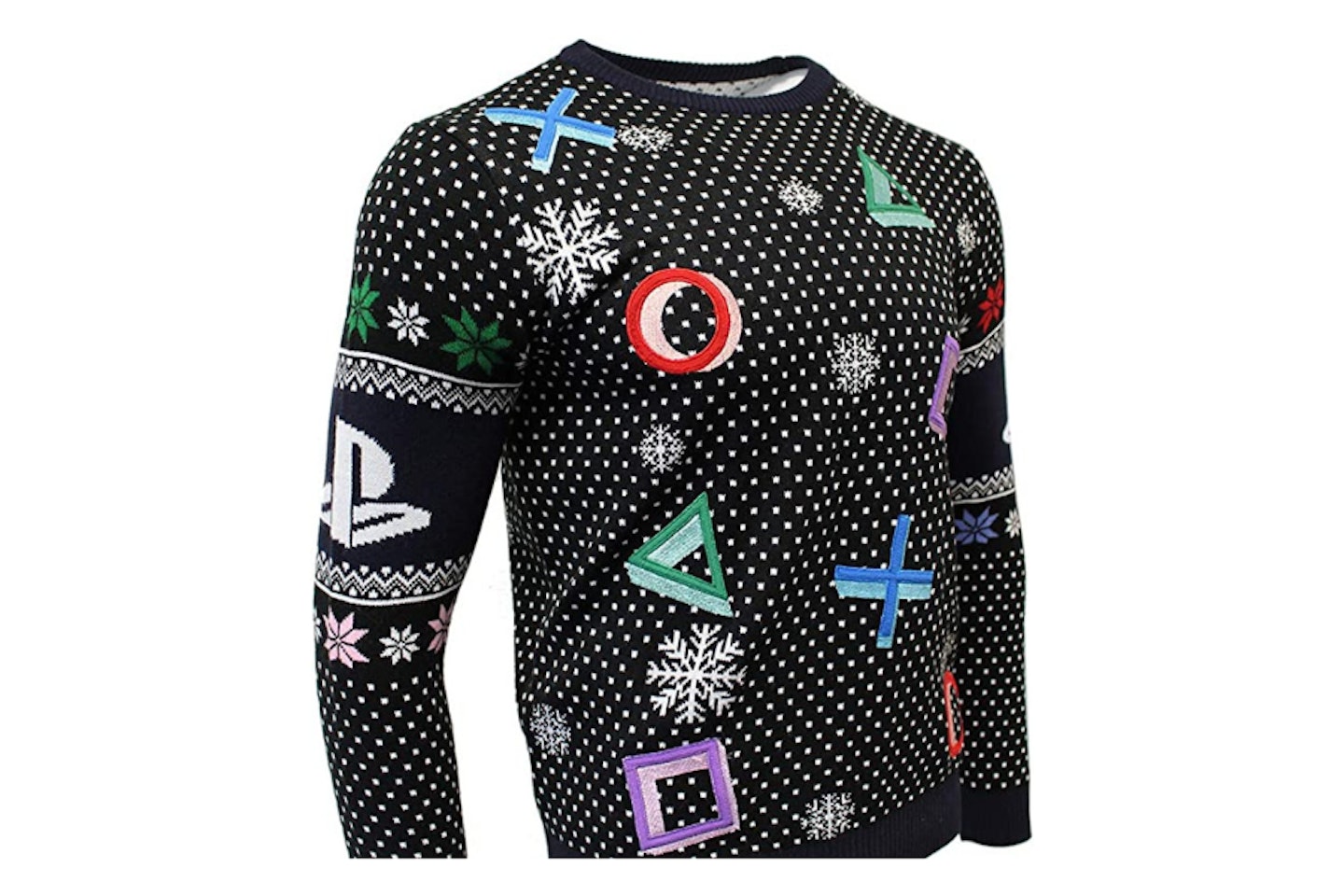 4 of 15
PlayStation 5 Christmas Jumper
Celebrate the holidays in classic ugly-jumper style with PlayStation's ultimate Christmas jumper, displaying the classic circle, square, triangle, and cross with pride - this might be the best way to show your allegiance this year.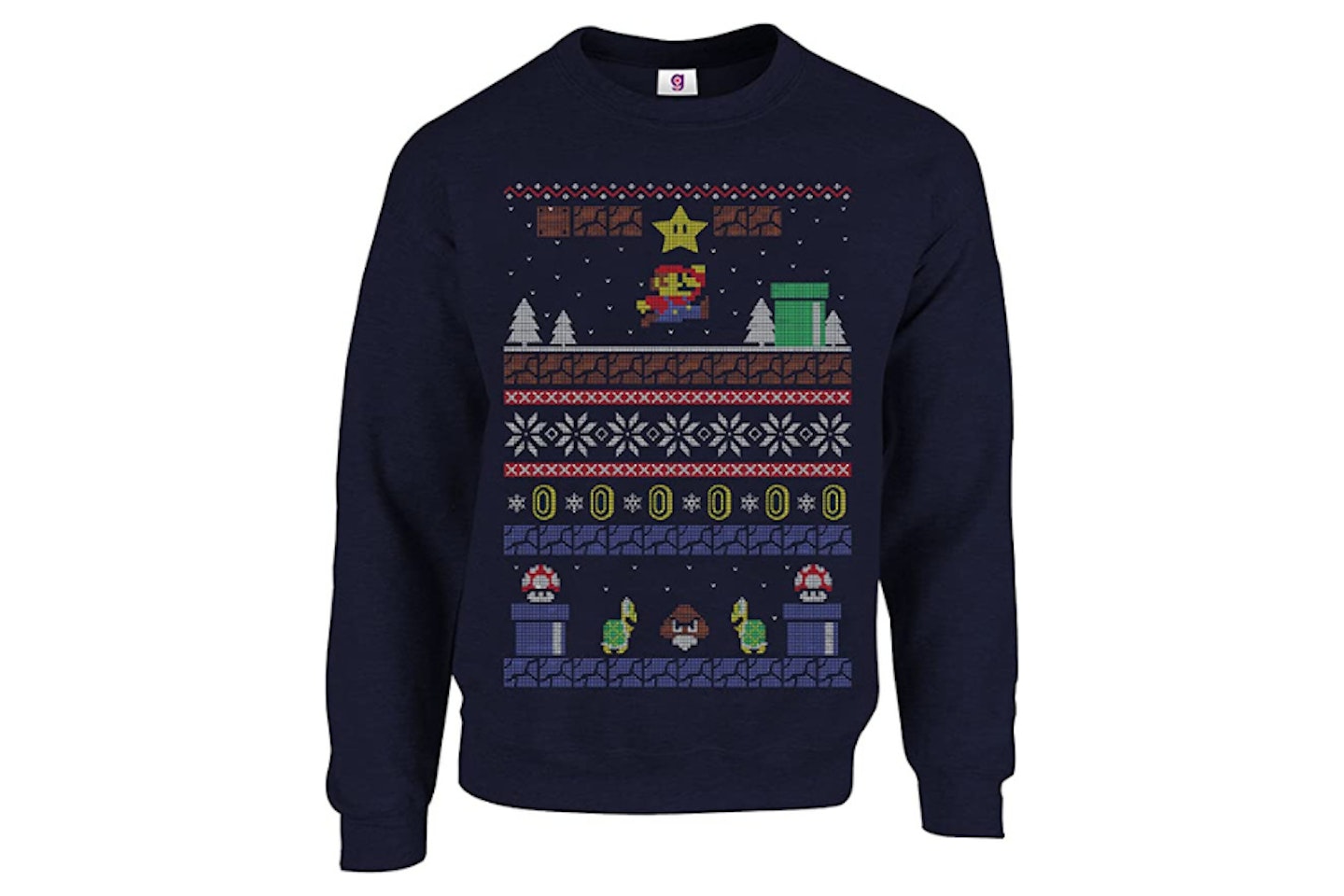 5 of 15
Super Mario Christmas Jumper
Let's a go-ho-ho, this awesome classic Super Mario Christmas jumper is perfect for wearing while warming yourself near a fire, and cracking out the SNES for some holiday chill time.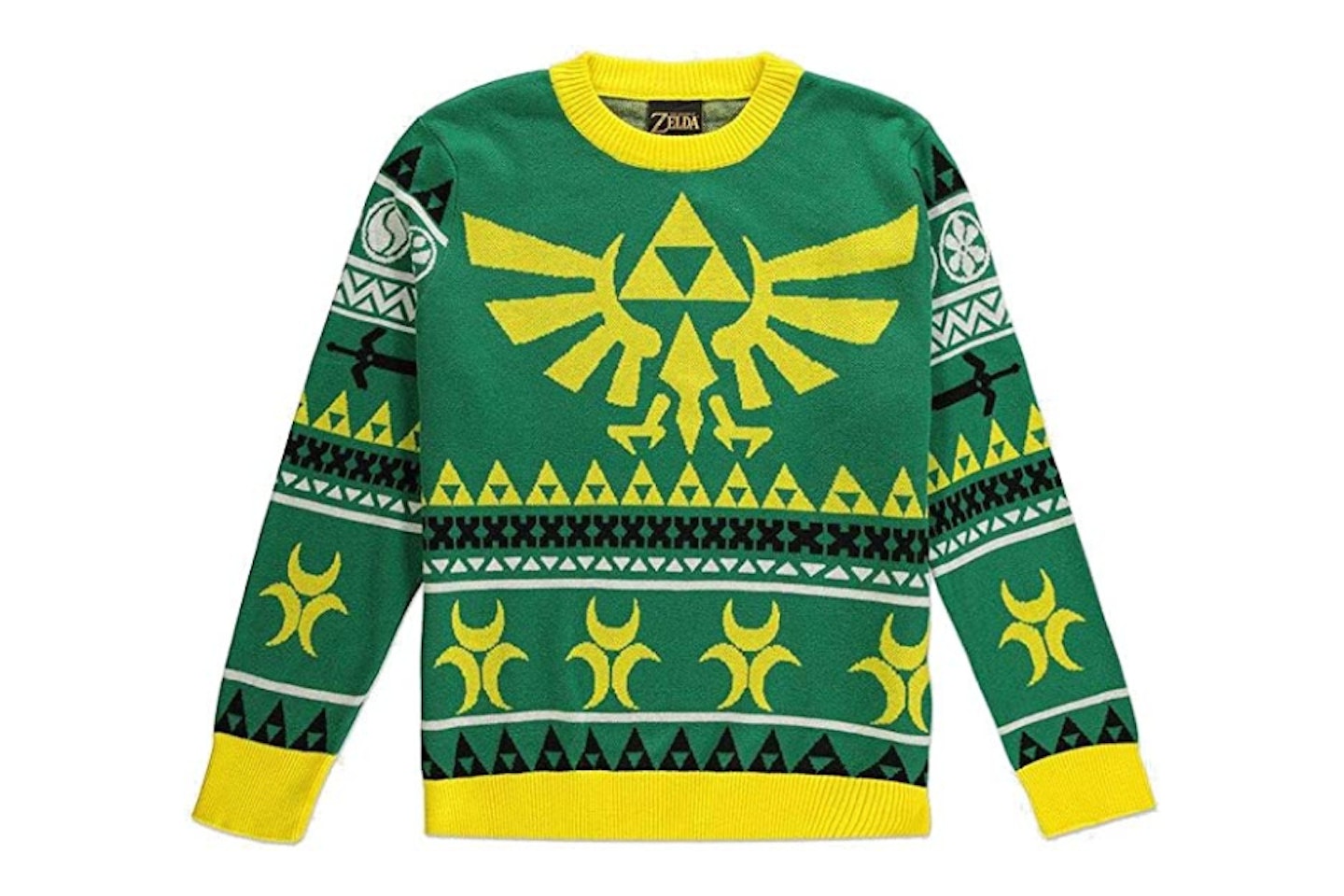 6 of 15
Nintendo Zelda Christmas Jumper
Look! Listen! For an excellent nerdy aesthetic this Christmas, you can't do much better than this Hyrulian Christmas jumper adorned with a huge Royal crest, Master Swords, and a myriad of Triforces, Legend of Zelda fans, this one's for you.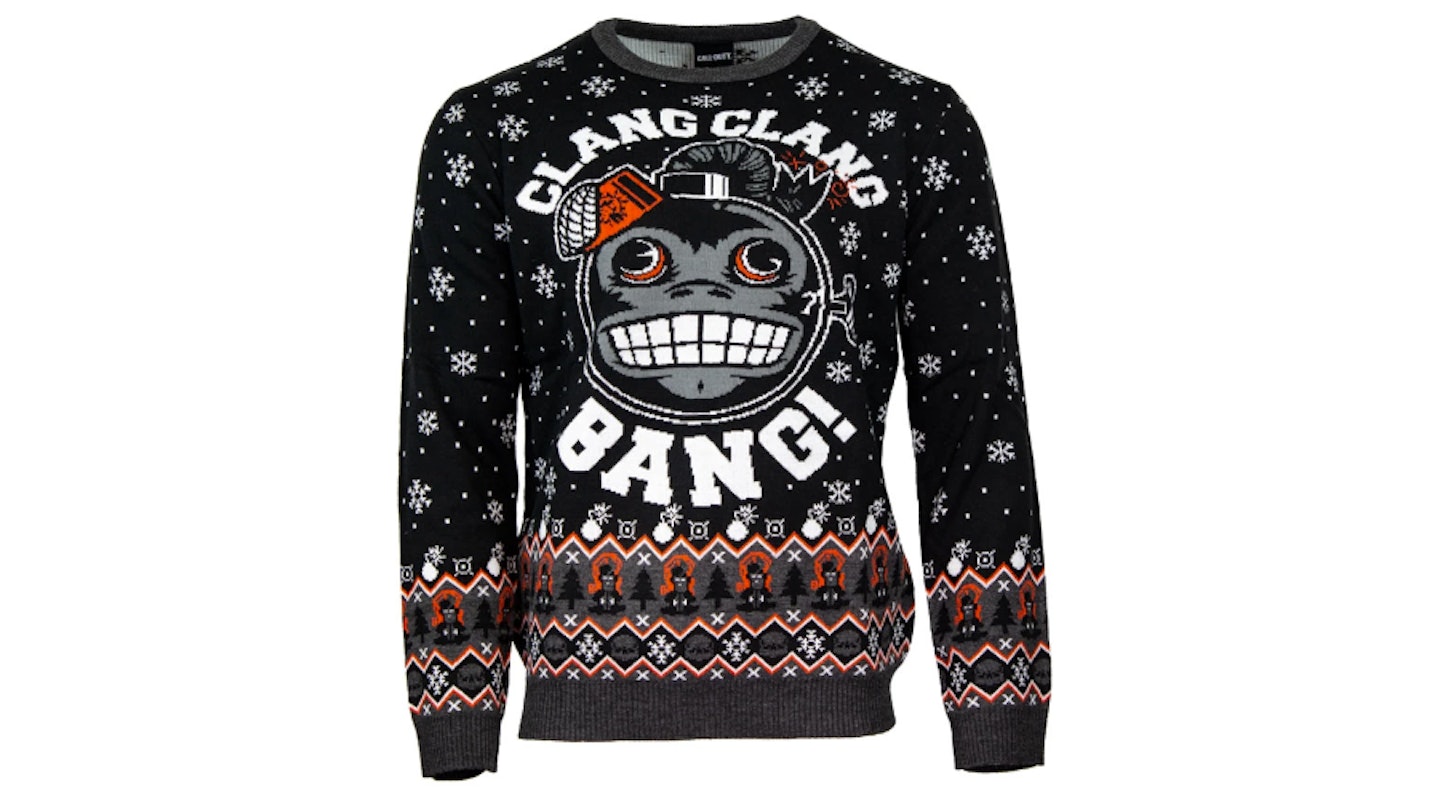 7 of 15
Call Of Duty Monkey Bomb Christmas Jumper
Call Of Duty's truly unsettling Monkey Bomb. Your Nana might not like it, but it's a whole lot more festive than a Nazi zombie.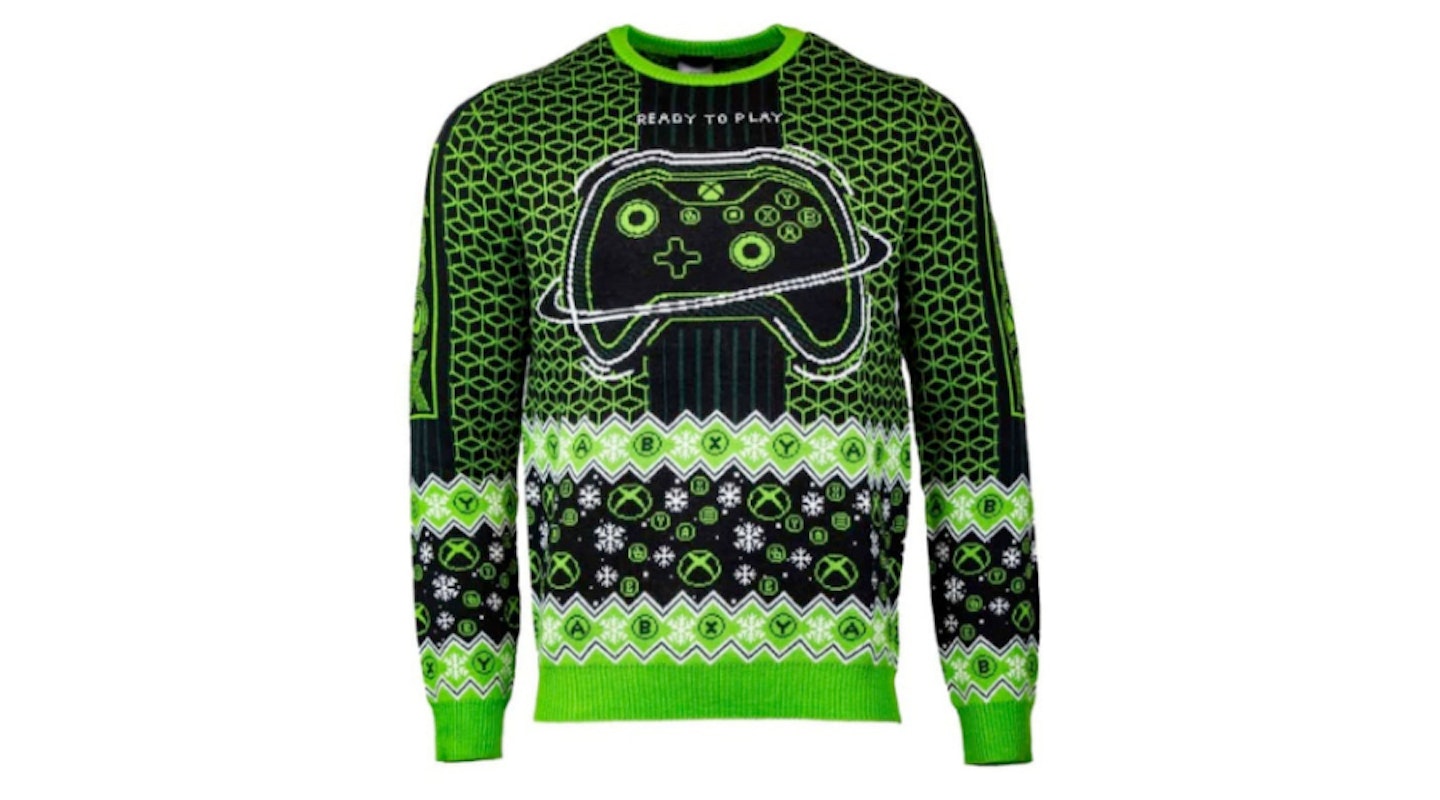 8 of 15
Xbox Controller Christmas Jumper
Xbox seemingly is quite clearly the GOAT when it comes to ugly, garish-green Christmas jumpers, and we couldn't be happier. Adorned on the front, clear as day is a large Xbox One controller - just to let passersby know what side you're really on.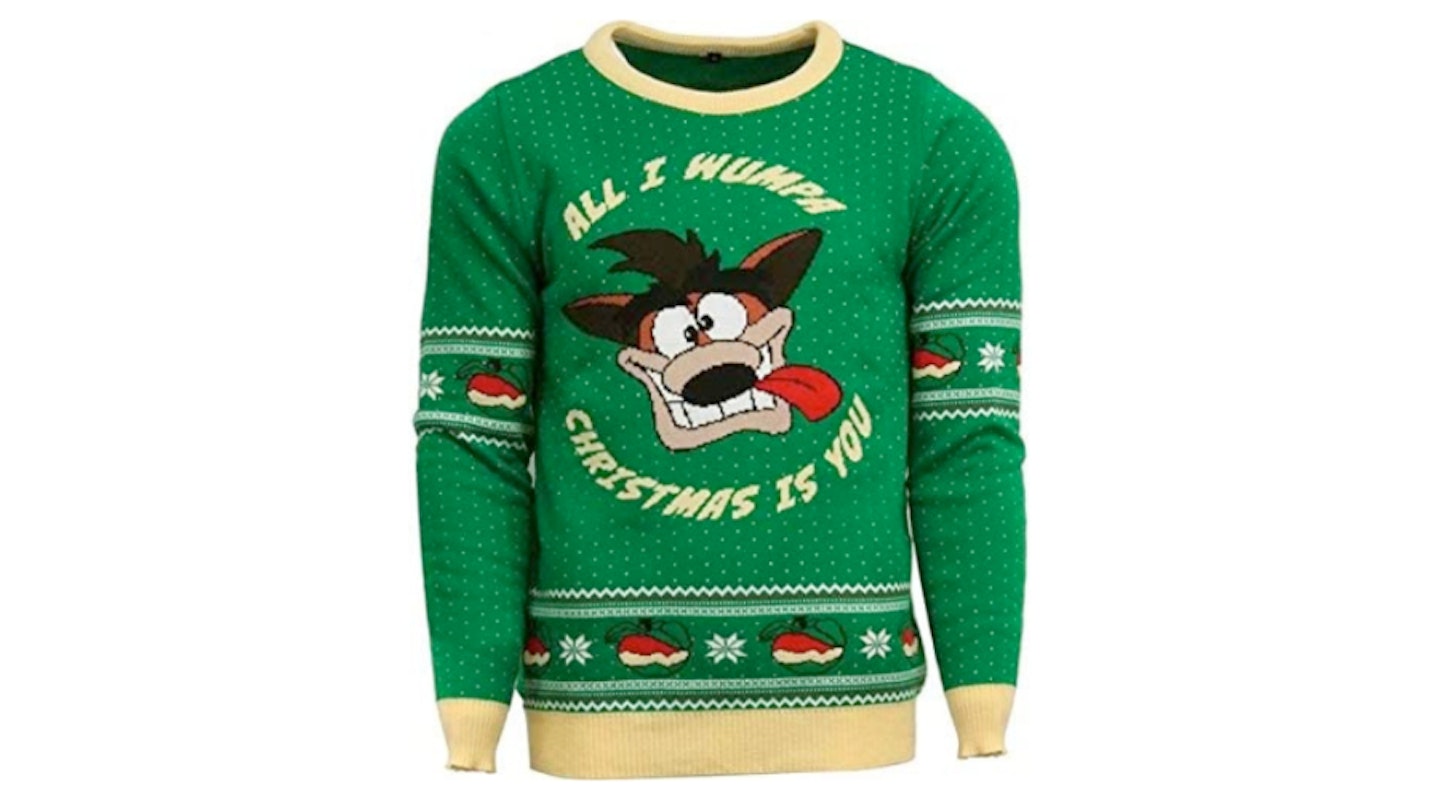 9 of 15
Crash Bandicoot Christmas Jumper
Woah - whichever lucky so-and-so grabs this jumper is going to be looking TNT.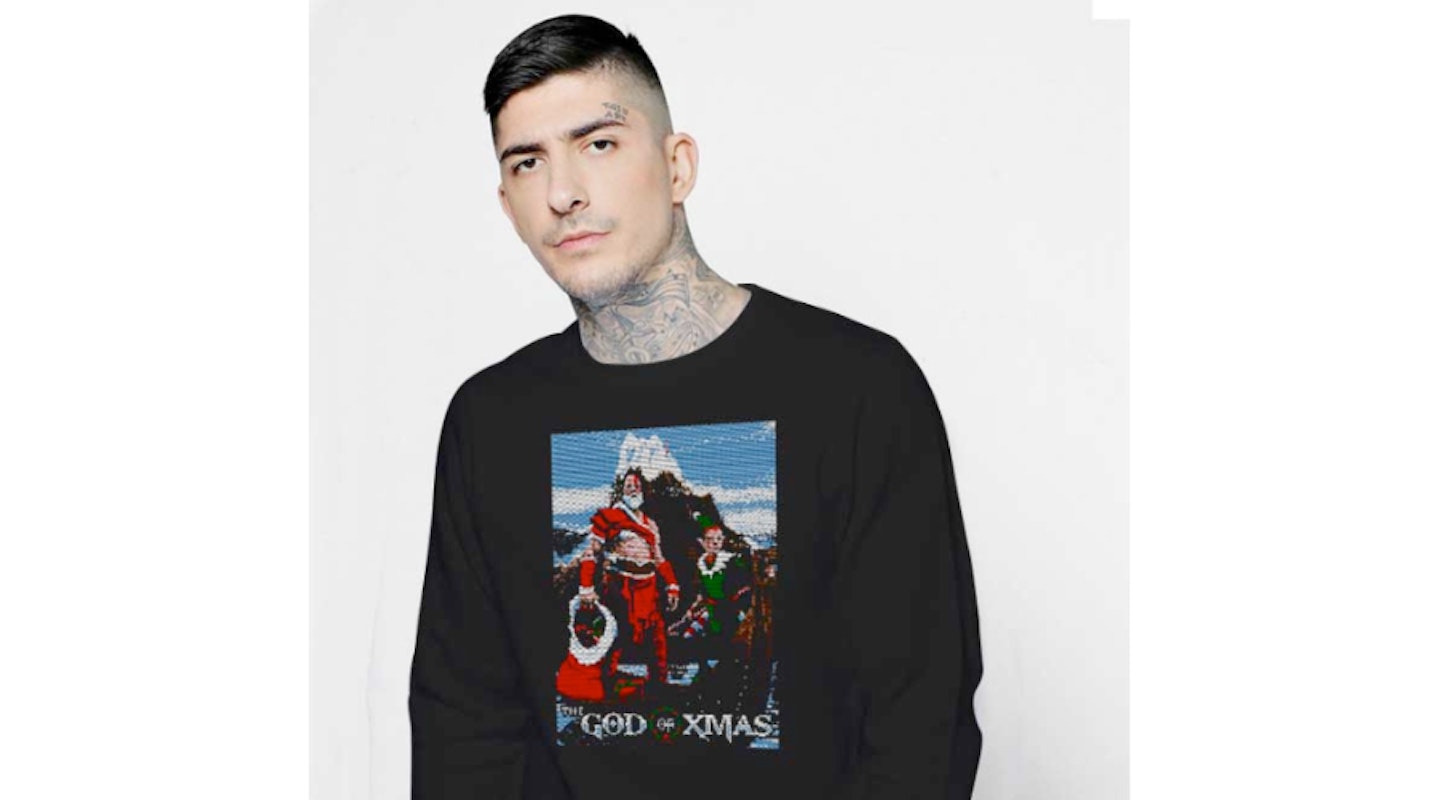 10 of 15
God of Xmas Christmas Jumper
We're not sure that Kratos would be a fan of festivities, but we love the look regardless - Kratos is adorned with festive red colours and is, of course, accompanied by his little helper, Atreus.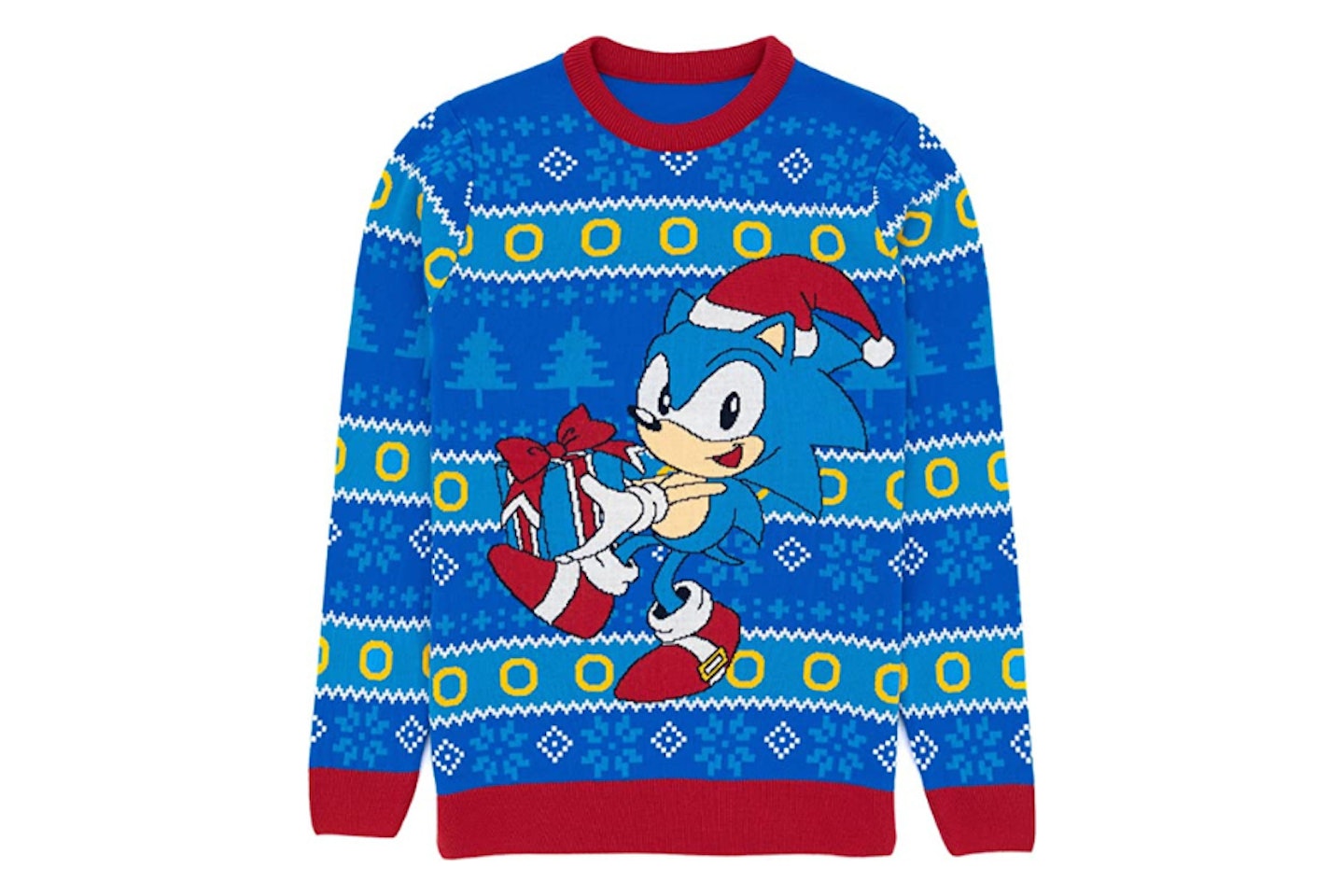 11 of 15
Sega Classic Sonic Christmas Jumper
And on the fifth day of Christmas, my true love gave to me, a tonne of Sonic gold rings.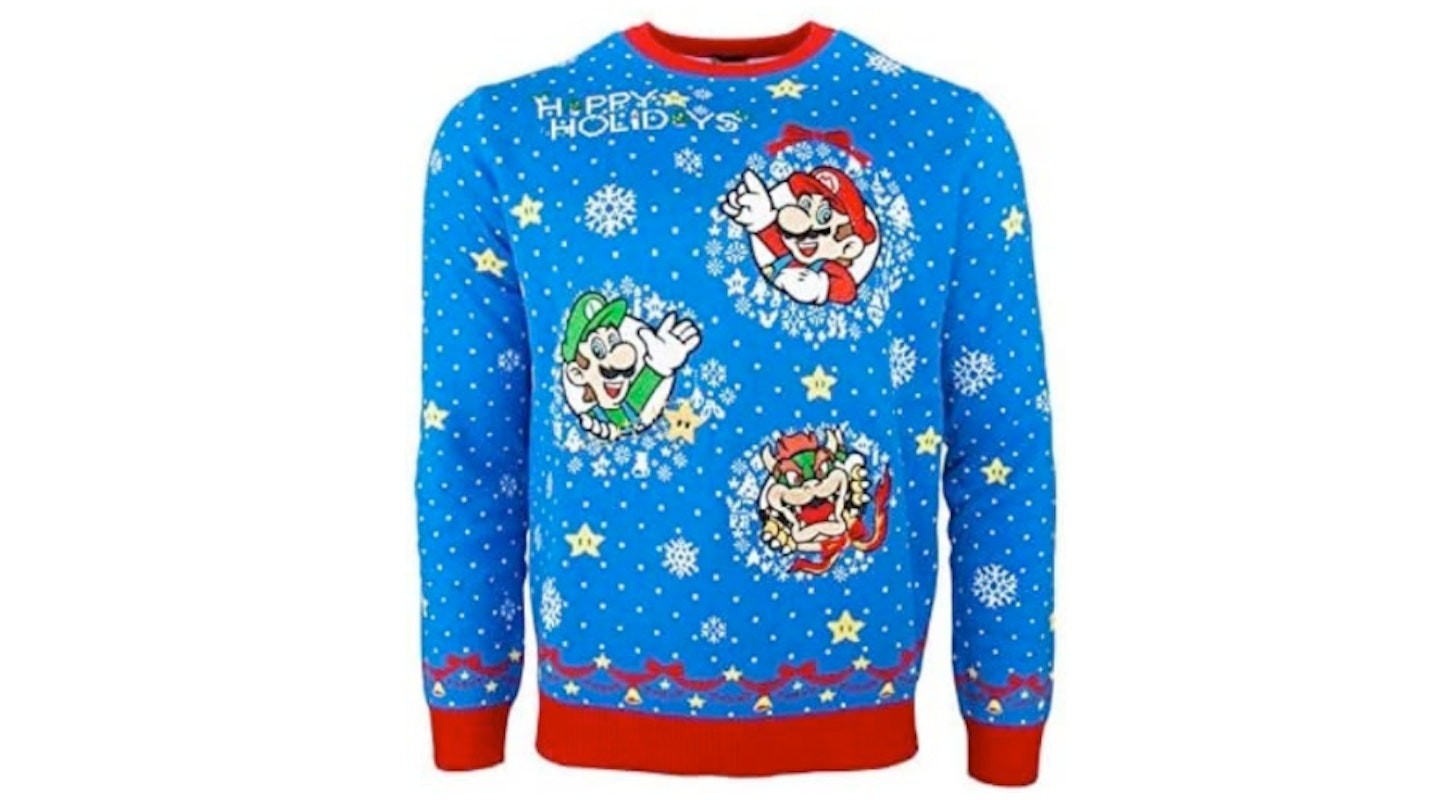 12 of 15
Official Super Mario Christmas Jumpers for Men Or Women
Now that's ugly! This 100 per cent retro Christmas jumper is decorated with gold stars, snowflakes, and of course Mario, Luigi and Bowser in all their iconic thick-lined glory.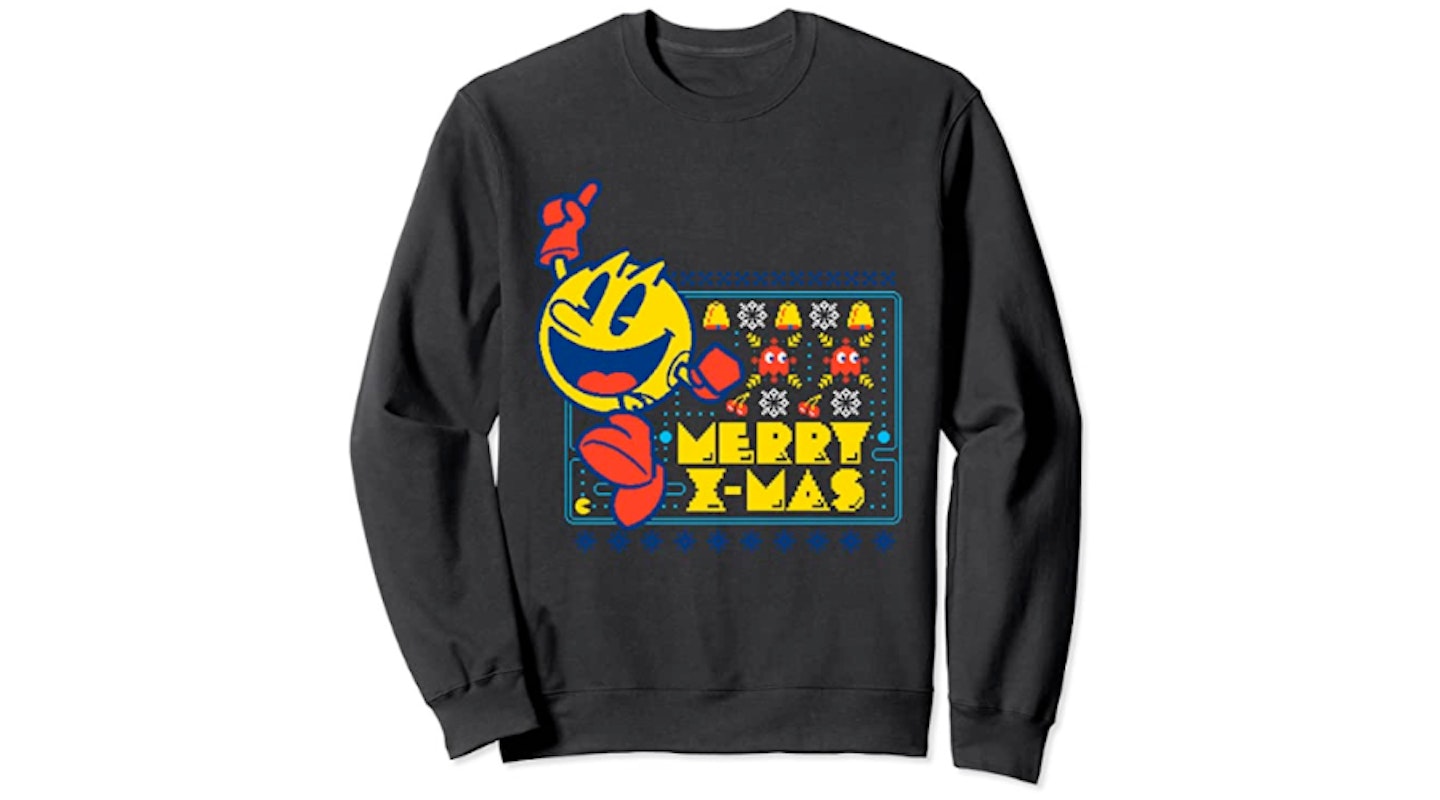 13 of 15
Pac-Man Christmas Jumper
Christmas is all about tradition, so it's only right that you celebrate a classic icon of gaming history.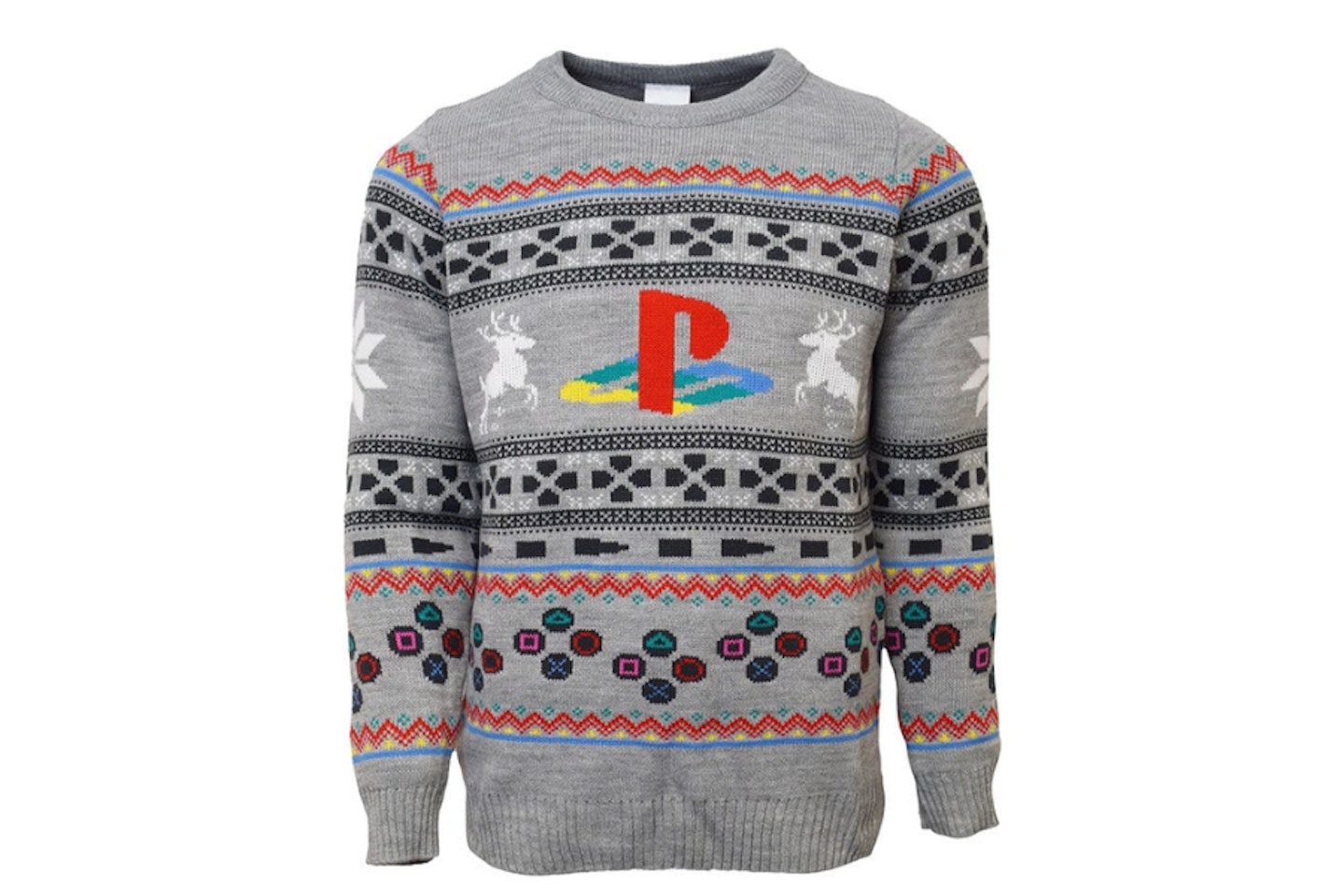 14 of 15
PlayStation Knitted Jumper
Embrace the retro this year with PlayStation's classic 90's Christmas jumper, adorned with controller buttons, reindeer, and Christmassy stripes to get you into the festive spirit.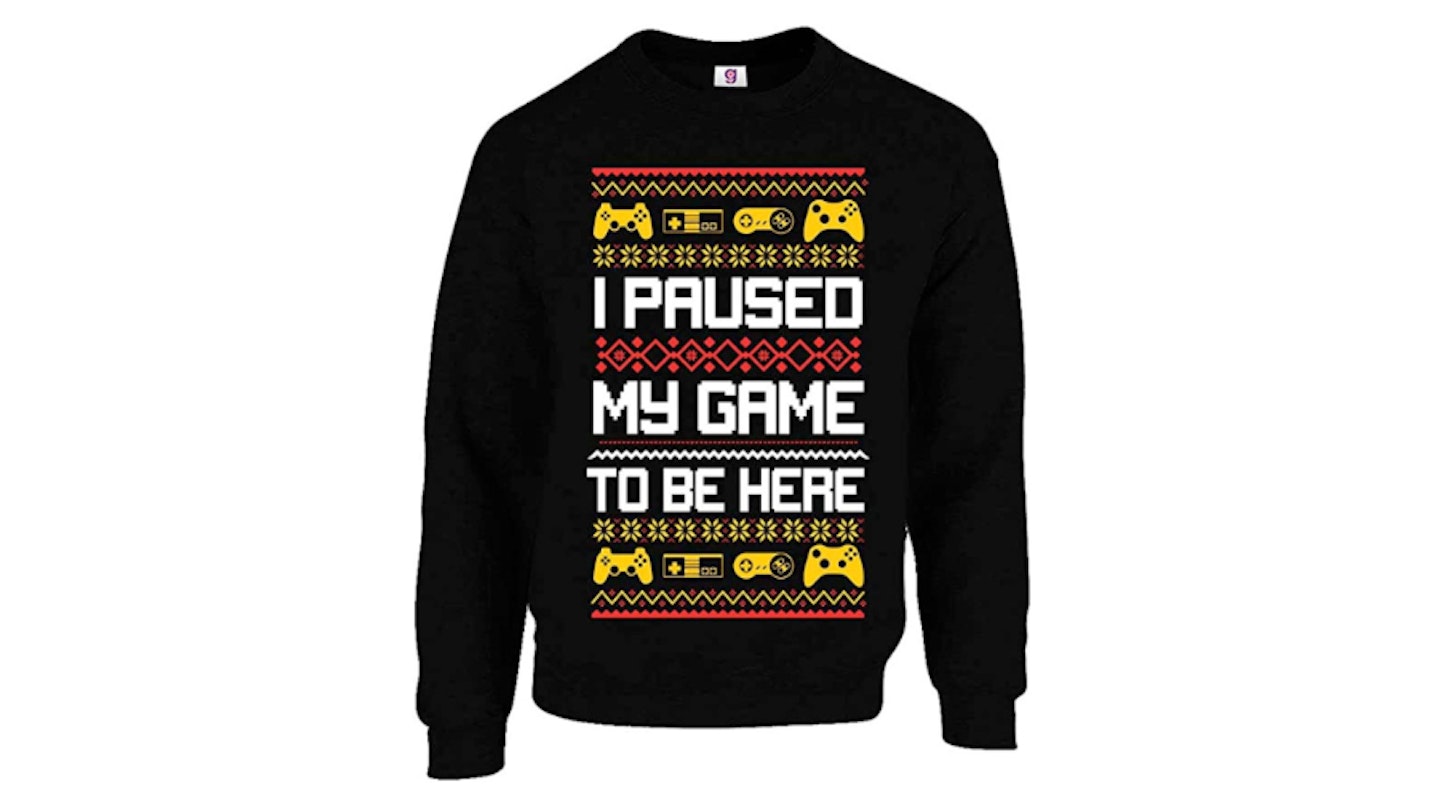 15 of 15
Retro Gamers I Paused My Game to Be Here Christmas Jumper
A celebration of gaming, this impactful jumper sends a stern, yet true message - we gamers are just waiting to jump back into whatever we're playing.