Director Errol Morris (The Fog Of War, The Thin Blue Line) is gifted at finding fascinating subjects — and complimenting those subjects' stories visually. In The Pigeon Tunnel, his latest documentary, the filmmaker interviews bestselling spy author John Le Carré with sharp, expressive angles, darting between close-ups and wide shots as if he's filming his own spy movie. Fleshed out with archival footage, sharp recreations, and clips from shows and series based on le Carré's work, everything we thought we already knew takes on a new meaning. Thoughtful editing helps to contextualize David Cornwell (the man behind the pen name), crafting an intricate and occasionally convoluted investigation of Cornwell's life.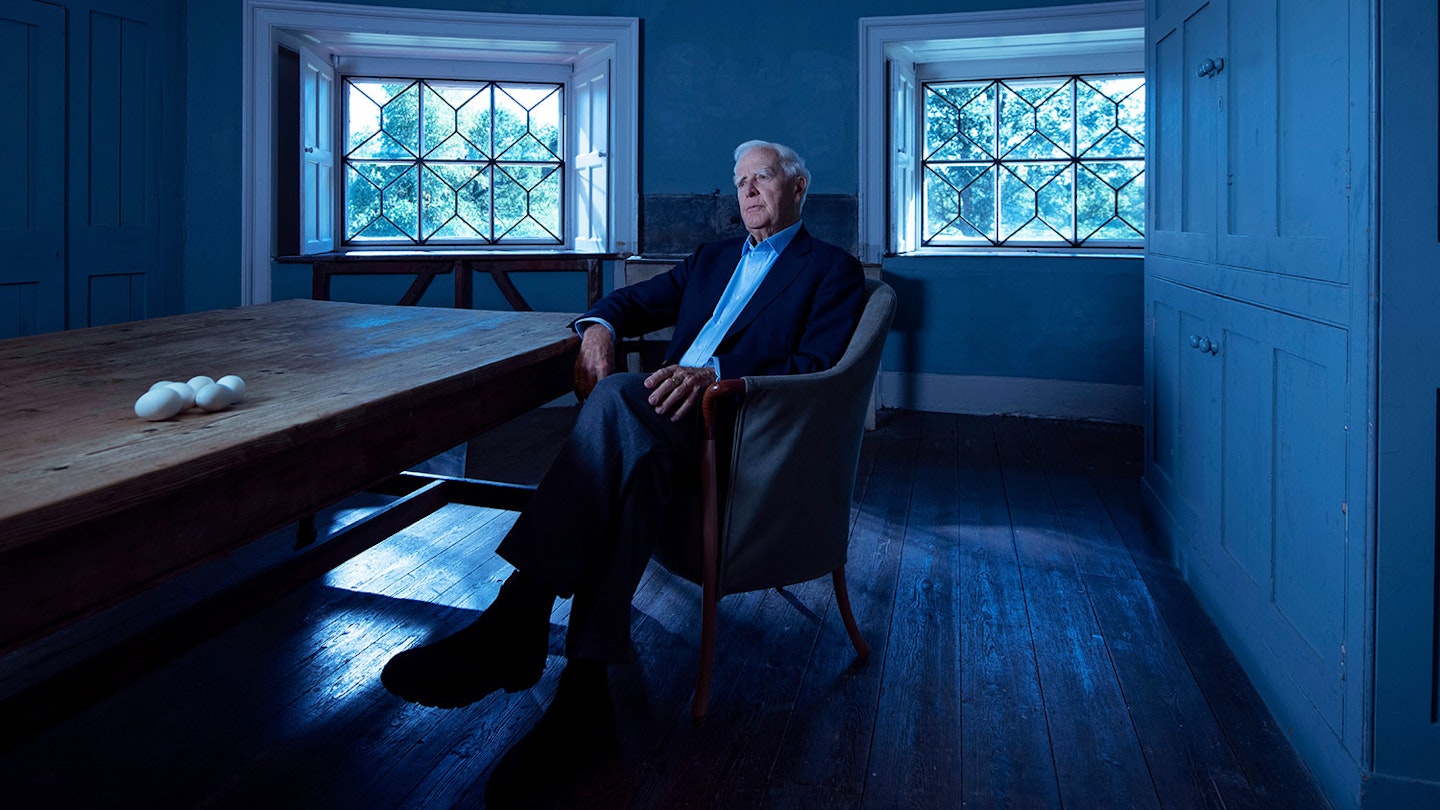 It's an exhaustive examination, going back to the very beginning of Cornwell's childhood and his particular affinity with spies — of which he himself was one, working with both MI5 and MI6, before writing his debut 1963 novel, The Spy Who Came In From The Cold. Morris dives into every facet of the author's life to discover that being a spy was practically in Cornwell's blood. "I learned the manners and attitudes of a class I did not belong," he says, of being placed in public schooling. A lifetime of code-switching and integrating himself into other classes made him a perfect candidate for the life of a spy — and perfectly positioned to write about them.
Morris knows exactly how to probe his subjects without them ever feeling like they're being pushed, allowing for such depth in his films. The Pigeon Tunnel is no exception. The film is a tête-à-tête between two masters of their craft, and the immense respect they have for each other's work allows Cornwell to speak candidly, showing the famously cagey author in a new light.
There's a compelling question at the core of The Pigeon Tunnel: can you ever really know someone else? We may never learn the answer to that here, but Morris makes every step of the journey enormously captivating and deeply illuminating.