So, this is it, then: the final film of a remarkable career. Ken Loach, who has long been one of Britain's most important, uncompromising cinematic voices, bows out just as he began. The Old Oak is a vintage example of the 87-year-old filmmaker's fixations: it is a gritty, gruelling drama and a paean to the labour movement, to community spirit and working-class pride. It also surrenders — sometimes to a fault — to the most obvious clichés of social realism, of which Loach is the most famous talisman.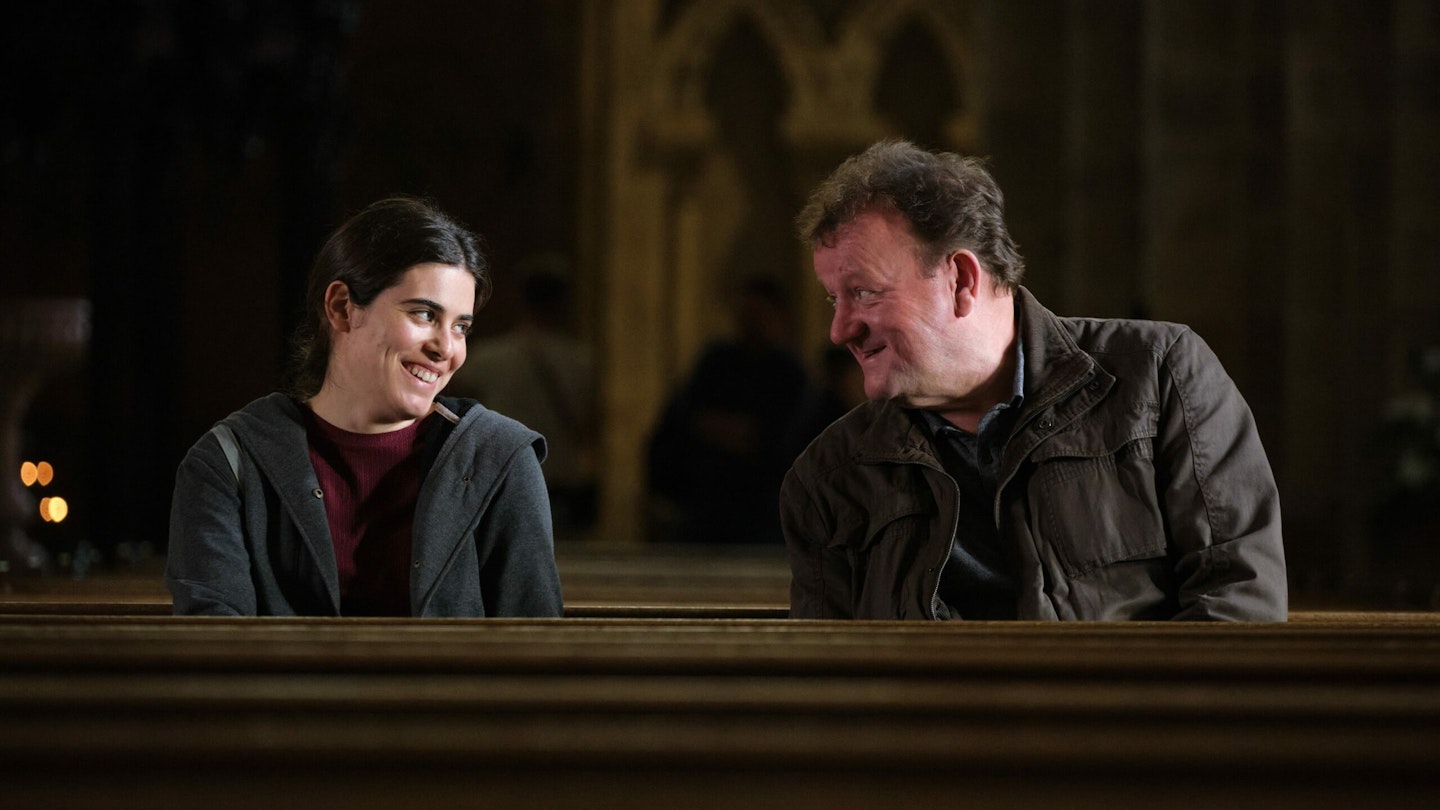 With a script from Loach's regular screenwriter Paul Laverty, it is another furious polemic plucked directly from the headlines (it is conspicuously set in 2016, a year of political sea change). Laverty searches for the human stories of Syrians fleeing a savage war, only to face a different kind of hostility in the UK — from a white working-class community resentful of their new neighbours. To its credit, the film finds an empathetic approach with even its ugliest characters, and draws important parallels between these two seemingly disparate groups, both effectively abandoned by a government ready to wash their hands of them.
As ever, Loach casts mostly unknowns, with two particularly outstanding, humane turns from Ebla Mari and Dave Turner, as Syrian refugee Yara and depressive pub landlord TJ respectively. The pair strike up an unlikely friendship, and through challenging circumstances recognise the power of solidarity, of breaking bread together. It's a sentiment — we have more in common than that which divides us — that extends all the way into the emotional final scene, a bittersweet moment that feels more uplifting and optimistic than the tragic climaxes of I, Daniel Blake or Sorry We Missed You.
To its credit, the film finds an empathetic approach with even its ugliest characters.
But Loach and Laverty just as often seem to lack a sense of self-awareness of their own hallmarks. The tone, for example, is almost preposterously bleak. At one point, a dog is killed, seemingly to make us all feel terrible; and there is never thought given to the idea that working-class people or immigrants might ever express or even know joy. Some characters talk like they're drafting a rather didactic newspaper editorial; others deliver, solemnly and without irony, lines like, "Me father was a miner." (Even a Loach parodist would think that one's a bit much.) In these moments, it's hard not to feel exasperated, because the causes championed here are undeniable. Loach's passion and compassion for such people — actual human beings, being ignored or oppressed by the powers that be, right now — is stirringly, viscerally urgent. British cinema desperately needs voices as angry and acute as his. You can't help but wish, then, that in his final act, he had used a scalpel a little more often than a sledgehammer.