The title The Five Devils implies the extreme supernatural – but Léa Mysius' sophomore directorial feature, whilst imbued with a certain amount of spooky goings-on, is far more focused on family dynamics, racial tensions and the pressure of motherhood than it is the occult or otherworldly.
Blue Is The Warmest Colour's Adèle Exarchopoulos is extraordinary as Joanne, a former gymnast and young mum who clearly feels somewhat suffocated by her sexless marriage to fireman Jimmy (Moustapha Mbengue), seeking thrills by swimming in icy-cold waters for as long as is humanly possible before hypothermia sets in. Her performance is one of taut physicality, balancing aloofness and vulnerability, and taps into more primal places as her domestic life begins to unravel.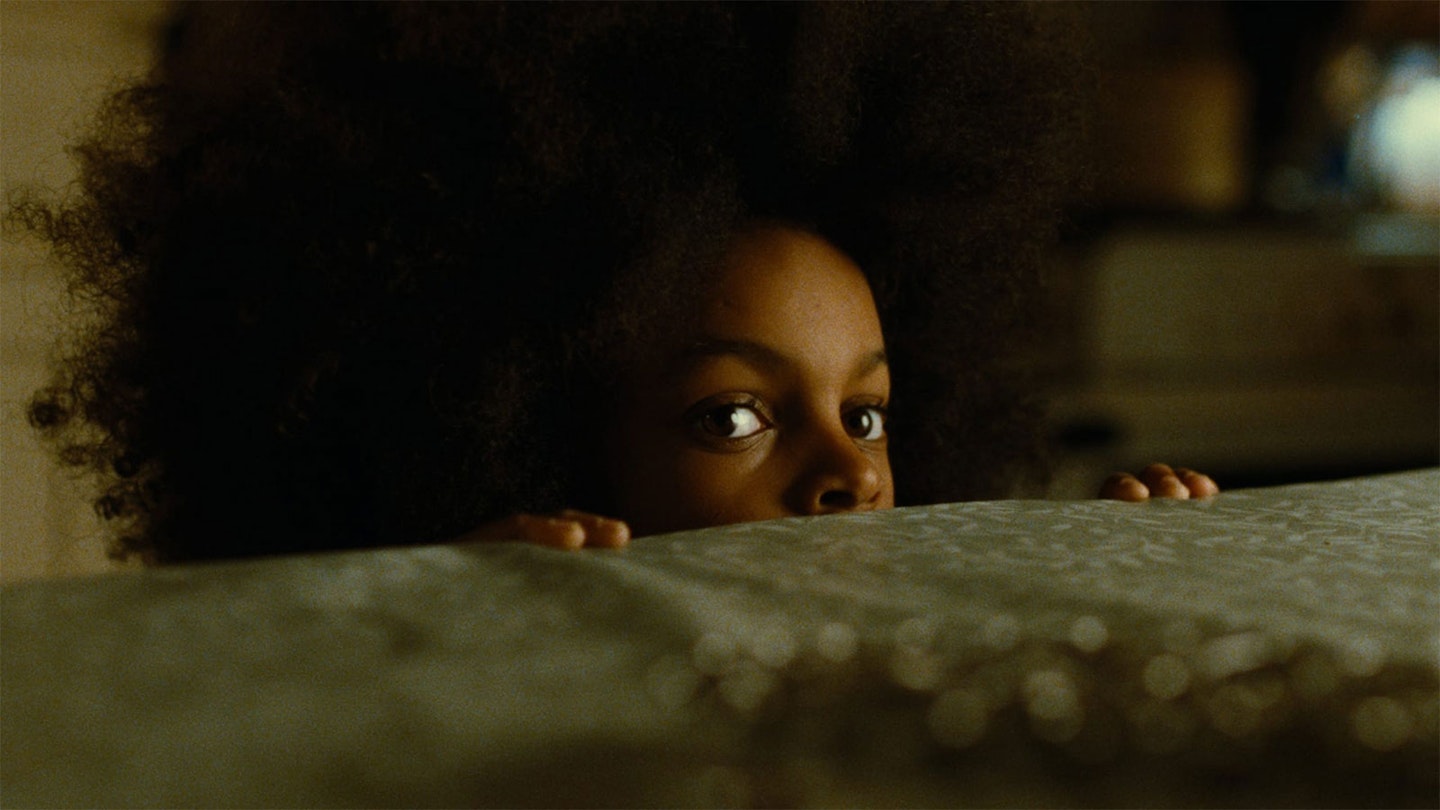 Joanne is followed around incessantly by daughter Vicky (the bewitching Sally Dramé), whose heightened olfactory abilities provoke a kind of obsession with her mother, as she fills jar after jar with concoctions in an effort to recreate Joanne's scent. Focusing on smell is highly evocative — it's not uncommon to feel comforted simply by a whiff of one's mum's perfume — and Mysius makes up for centralising one of the less cinematic senses by dazzling most of your others. There are the vast, lush landscapes and high-contrast visuals; a dark, pulsating soundtrack; and tactile shots of Vicky moisturising Joanne's skin to prepare her for a plunge. The atmosphere is moody, and fraught. The close-up subjectivity of Mysius' lens draws you in deep.
There's more than enough witchy intrigue and interesting filmmaking to keep you compelled.
Once Jimmy's sister Julia (Swala Emati) arrives, The Five Devils moves from eerie thriller territory into more of a romantic drama, with a historic love triangle emerging that threatens the stability of Vicky's family unit. The effects of Julia's appearance also ripples through the local community – Julia is a pariah, cast out for past crimes, with her (and Vicky's) isolation magnified by the prejudicial undercurrents among the otherwise almost entirely white population of their small town.
As Vicky familiarises herself with Julia's smell, she discovers a haunting new timey-wimey level to her powers – it's a sci-fi concept, but delivered in a simple way, allowing the ups and downs in the relationships between the core characters to play out effectively. As the film leans more into this, it loses its edge, building towards an overly sentimental, saccharine ending – but there's more than enough witchy intrigue, interesting filmmaking and an array of strong performances to keep you compelled. Plus a karaoke scene for the ages.