In many ways, The Space Between Us is an optimistic film. Sure, a young woman leading a colonisation mission to Mars dies in childbirth the moment she gets there. But she gets there in 2018. That's next year.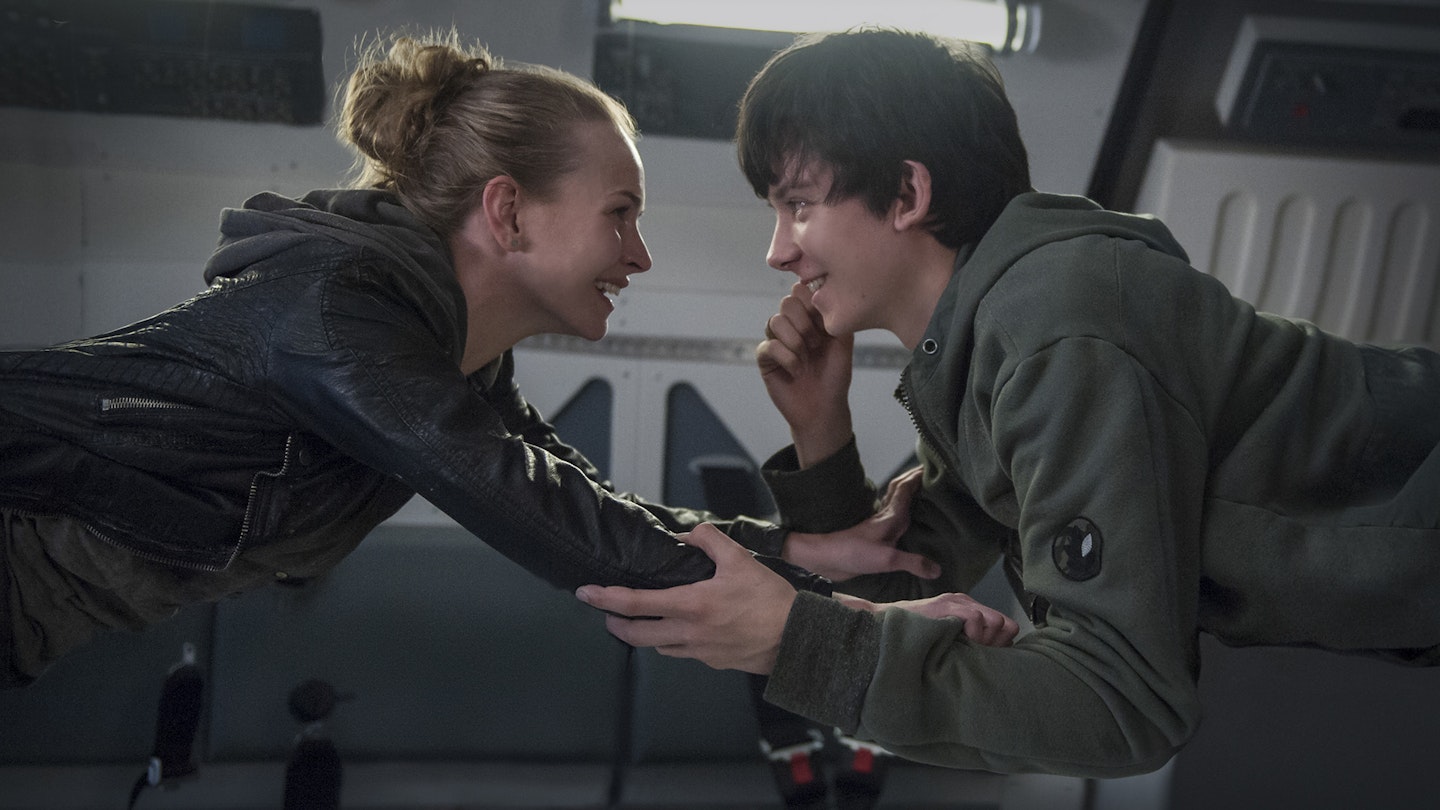 After the baby's born and it's decided to keep his existence classified, we skip forward 16 years. Now a teenager, Gardner (Asa Butterfield), is understandably a bit bored of being cooped up on a space station with only scientists and a robot for company. Although he does have a girl-who's-a-friend, Tulsa (Britt Robertson), who he Skypes with (he tells her he's confined to his New York apartment), somehow managing to get real-time video conferencing to work of 54.6million km of space.
Despite the very real possibility returning to Earth may kill him — his body unable to deal with the different gravity — it's decided he may be psychologically better off there. He'll just have to be monitored closely. So, of course, he soon slips out and heads to Colorado to meet Tulsa.
What follows is a chase film as reclusive scientist Nathaniel Shepherd (Oldman) and Gardner's Martian minder Kendra (Carla Gugino) try to catch up to him. He and Tulsa, meanwhile, are attempting to track down his real father.
By this point, the sense of déjà vu is overwhelming. Gardner's deteriorating physical condition recalls The Fault In Our Stars, and there are elements of Short Circuit and even Mel Gibson weepie Forever Young. Much of this can be forgiven if the emotion feels real, but the relationship between Gardner and Tulsa rarely rings true. "Weird kid," remarks a character at one point, and it's difficult to disagree — his otherworldliness rarely loveable or endearing. By the end, it's difficult to shake the feeling this type of thing has been done so much better before.