Orson Welles' last film The Other Side Of The Wind gives new meaning to the phrase "long-awaited'. Following 11 years in Europe, Welles, aged 55, returned to the US and shot the picture in dribs and drabs between 1970 and 1976. It languished for over 40 years in movie prison until a team of archivists and technicians, part funded by a stellar line-up of benefactors such as Wes Anderson, J.J. Abrams, Sofia Coppola, Clint Eastwood and Steven Soderbergh, waded through 100 hours of footage and put it together according to Welles' copious notes. If it is impossible to know how closely it cleaves to the director's intentions, it is certainly infused with Wellesian spirit: ambitious, maddening, magnificent, original, eccentric and completely cinematic.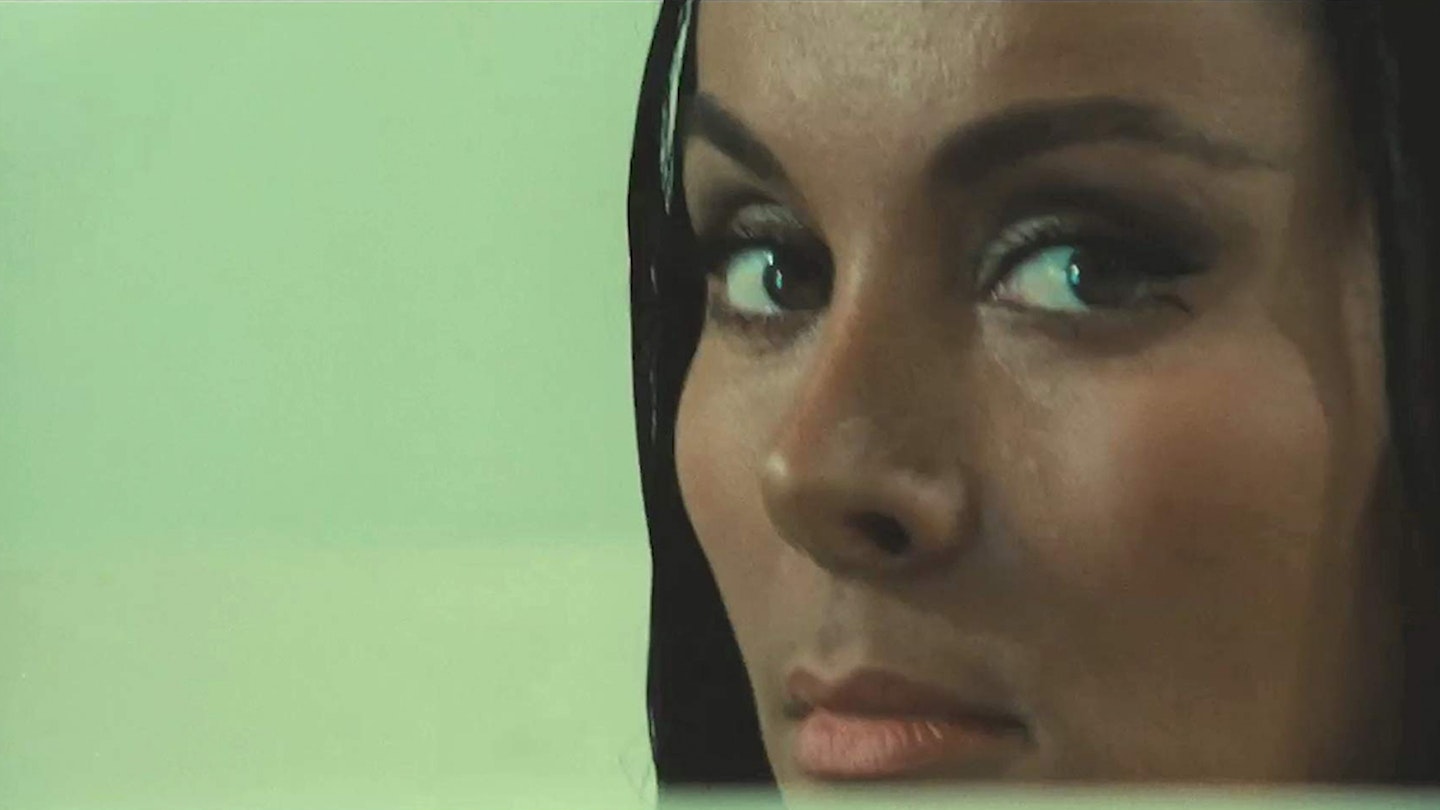 If your touchstone for Welles is the deep focus, long shadows and longer takes of Citizen Kane, you'll be in for a shock. The Other Side Of The Wind is frenetic and fragmented, mixing black-and-white and colour, film stocks, aspect ratios, a vérité style and patchwork editing. This is particularly disorientating in an opening section that follows a film crew from set to a birthday party thrown in honour of aging director J.J. Hannaford (Huston). You are bombarded with characters and disconnected lines of dialogue, meaning it is always intriguing but hard to grasp.
Welles' last film does share some DNA with Citizen Kane.
Things calm down when the party gets underway and the mesmerising Huston takes centre stage. In this respect, Welles' last film does share some DNA with his first. Like Kane, The Other Side Of The Wind is a kaleidoscopic portrait of an enigmatic man. Seemingly a fusion of Welles' charm and Huston's machismo, Hannaford is a "man's man" of a filmmaker, dishing out snappy aphorisms ("It's all right to borrow from each other, as long as we don't borrow from ourselves") but also hiding a secret (clue: it's not a sled).
Capturing that Easy Riders, Raging Bulls moment of the collapse of the old Hollywood system and the start of a new wave, the party examines Hannaford through the prism of various film industry types. Susan Strasberg stands out as a Pauline Kael-alike critic who wants to tear Hannaford down and Peter Bogdanovich is superb essentially playing himself, a hotshot director who is a Hannaford acolyte.
The Other Side Of The Wind is a film at once rooted in its '70s milieu — Michel Legrand's terrific jazzy new score is period-specific without ever feeling kitsch — and yet still feels avant-garde. You can safely say there won't be anything in 2018 — or any other year — quite like it.