A theory: if God really is Octavia Spencer, then Christianity would be even more of a thing. In a time of crisis, Octavia Spencer kneading dough in the kitchen, wiping your tears and telling you everything is going to be fine is exactly what you want, if you really think about it. And it's exactly what Mack (Worthington) gets after finding a note in his mailbox, from what he assumes is his daughter's killer playing a cruel joke. Returning to the shack where she was killed in the hopes of a confrontation, he instead finds three mysterious strangers who want to help him out of his slump by smiling knowingly at him for 132 minutes.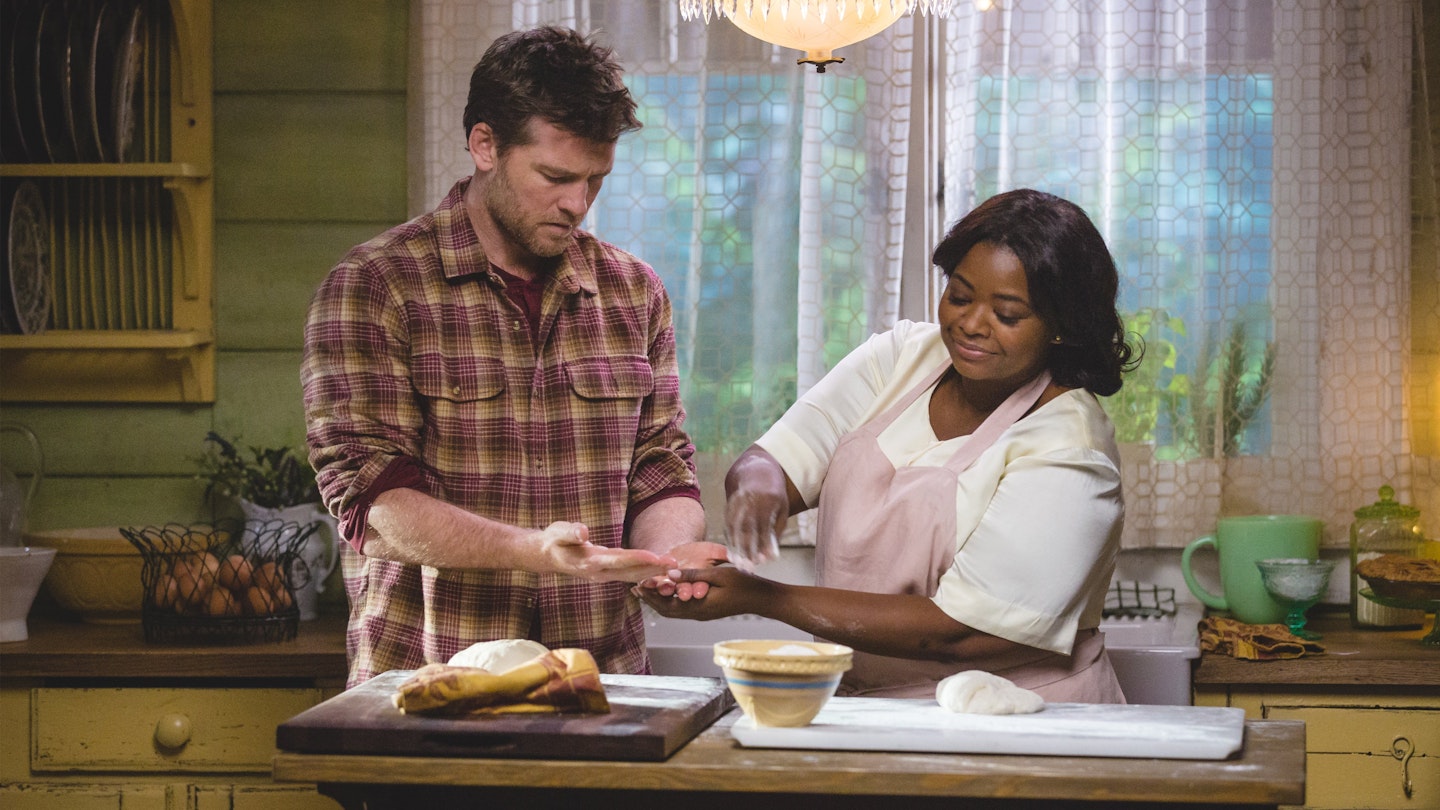 The "crisis of faith" plot can produce some of the greatest movies there are, and they needn't be religious: if they have heart you can suspend your own disbelief in God because a crisis of faith is a crisis of self. It's a broken man on a bridge thinking the world is better off without him. But even when Mack has a gun in his mouth, even as a man reduced to talking like a sad Bane, The Shack never reaches a point where you feel something real.
Worthington gives us nothing to reveal the true internal horror of a man lost, and all we get is Hallmark approximations of healing. It's like the Lifetime channel remade It's a Wonderful Life using TV evangelist clichés and stock-image photos from Christian leaflets handed out in the street. If The Shack has anything to offer you it's probably the relief you feel after walking out of two hours of this overly long film. It washes over you as if you were touched by God.