Remember in The Princess Diaries when an ordinary teen discovers that her grandmother is a queen and she is heir to the throne? Well, imagine if the throne involved being an enormous tentacled beast, and you're pretty much there for this Dreamworks outing, which mixes prom drama with sea battles to gently fun effect.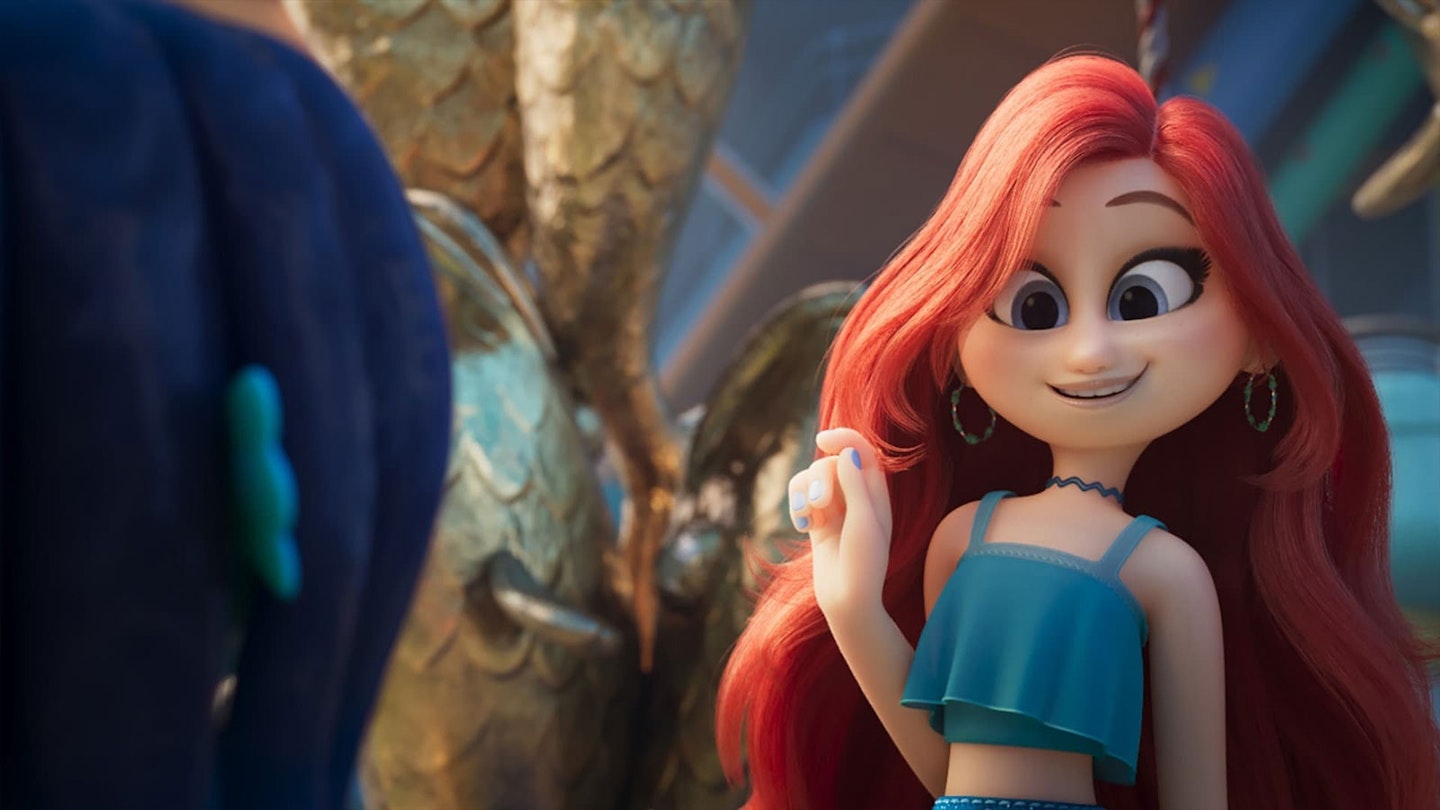 It's another "be yourself" sort of a coming-of-age drama. Ruby Gillman (Lana Condor) and her family – mum Agatha (Toni Collette), dad Arthur (Colman Domingo) and little brother Sam (Blue Chapman) – live by the sea, but always stay out of the water. That's a problem as her prom approaches, as it's due to be held on a boat, and Ruby longs to go with her crush. But her mum remains adamant. At last, Ruby learns why, when she hits the water and transforms into a giant kraken, hereditary guardian of the deep.
Soon her grandmother (Jane Fonda) is pressuring her to learn how to use her powers to protect the sea against, for example, nefarious mermaids, while Ruby ditches family and friends to hang out with the cool new girl in school, Chelsea (Annie Murphy), who looks a bit like Disney's Ariel. No prizes for guessing what she's up to.
It's a bright, sparky film, with a spirited heroine and a solid moral message, and their vertical town with its brightly coloured, curvily designed container-style buildings is fun. But outside of its production design there's little here that feels truly original. The thread about women in a family having a giant animal alter-ego was covered very recently by Turning Red; the prom motivation is pure John Hughes, and the family drama inevitable in outcome. Merely being big and having tentacles is not a deeply relatable metaphor, and it doesn't hit as hard as others have done. You have to really grab our attention, and despite all the suckers, this doesn't feel like it will hold in the memory for long.