With the era of Paul W.S. Anderson's battle-heavy Resident Evil movies now passed, the job of exploiting Capcom's much-loved game series falls to 47 Metres Down's Johannes Roberts, who lays claim to being a huge fan of the original two games (his film draws a lot of inspiration from the 2019 Resident Evil 2 reboot). And that certainly pays off in the faithful recreations of Raccoon City locations, some storylines and characters. Even the setting feels authentic (it takes place in 1998, which means PalmPilots in hands and 4 Non Blondes on the soundtrack).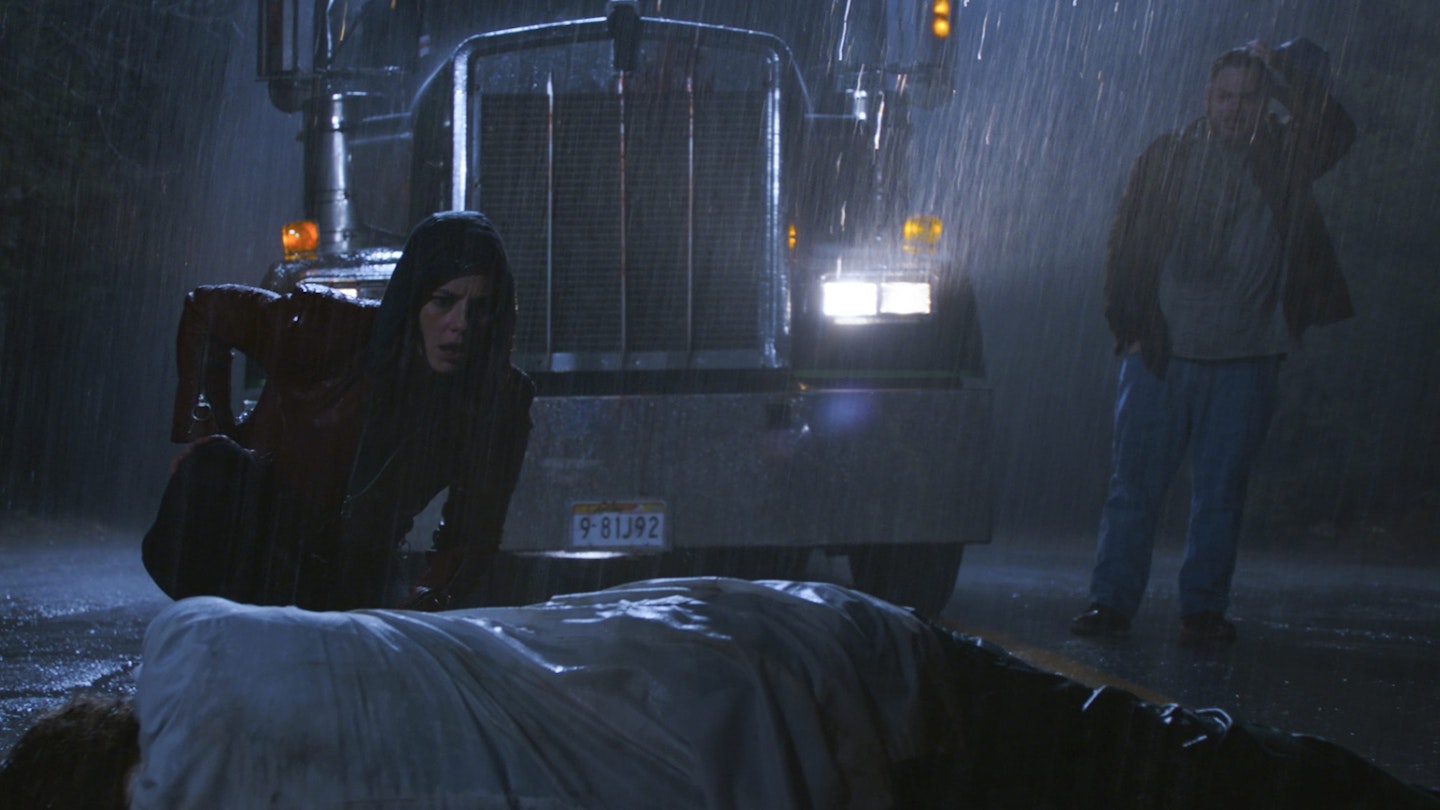 Yet despite Roberts' clear passion for the subject matter, Welcome To Raccoon City still disappoints on several levels. The humans are closer to their game archetypes, but that doesn't mean they're effective. The likes of Kaya Scodelario, Robbie Amell and Hannah John-Kamen are saddled with roles that are first-draft stereotypes or serve simply to push the plot along, clunkily clueing in those who don't know their Licker from their Wesker (credit to Donal Logue, though, as an enjoyably twitchy Chief Irons). You could argue that's a fault of the source material too, but it's no excuse for such lazy scripting, often pushing characters' actions into Bad Decision Theatre territory.
This might have the feel of a horror movie as opposed to the blockbuster-combat scale of what came before, but accomplished scares are sadly still thin on the ground, and though there's a healthy commitment to practical creature effects (especially among the sickening locals), there are some awful CG examples that make you wonder whether it was shot in 1998 instead of simply being set then. Some die-hards might have fun with this, but the whole seems unlikely to win over new fans. On the evidence of this, it might be best to find a new game series to adapt.