Director Ira Sachs' latest film is a queasily compelling character drama about a man blowing up his marriage in the pursuit of newness, feeling "burdened" by being known. Co-written by Sachs with long-time collaborator Mauricio Zacharias, Passages opens with director Tomas (Franz Rogowski) on the set of his new film — also called Passages. Immediately, there's a telling display of Tomas' obsessive need for control without compromise: offering detail-orientated notes that quickly become demeaning.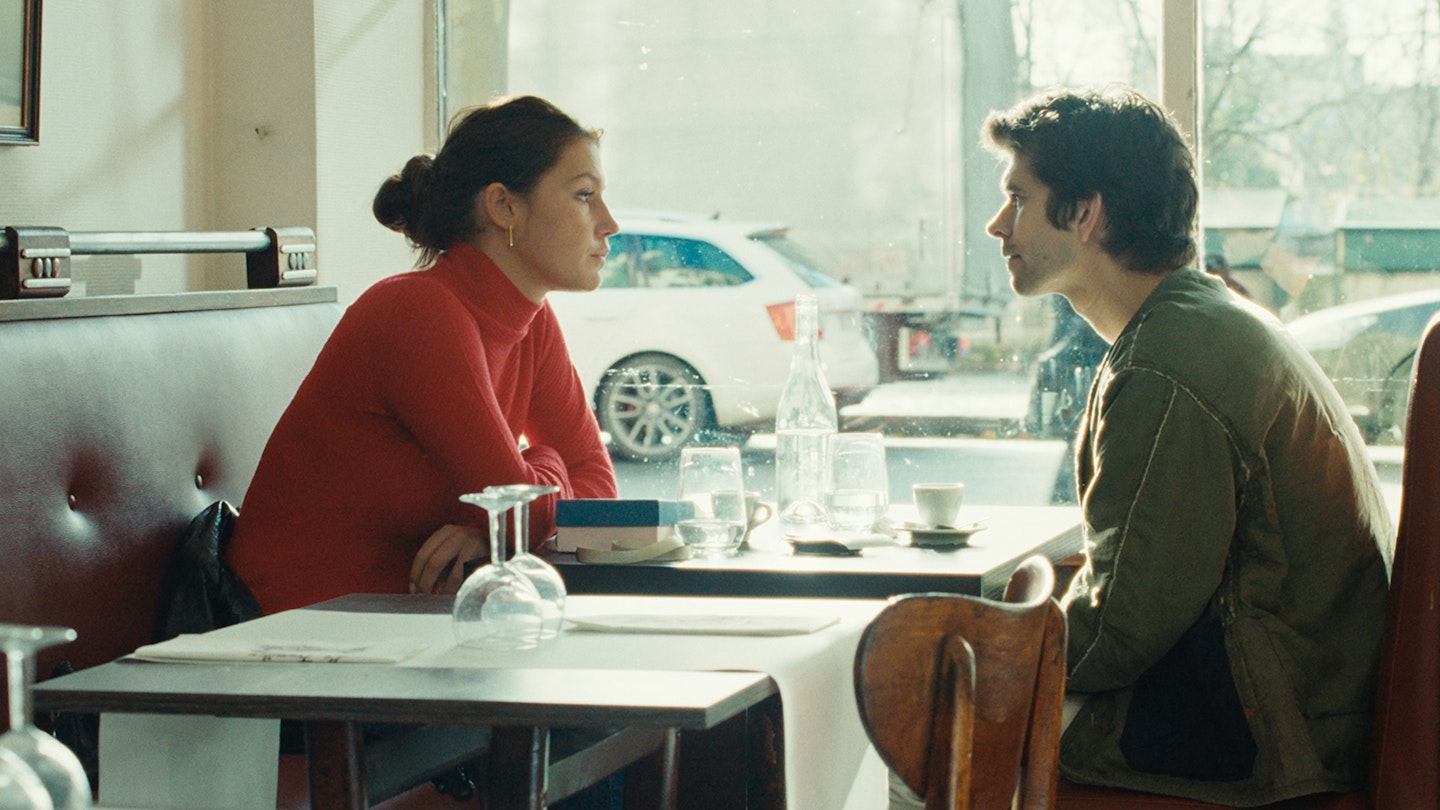 In his previous roles — especially in his tragic romances for German director Christian Petzold (Transit, Undine) — Rogowski fuelled his soft-spoken nature into affable, gentle romantic protagonists. Here — clad in a variety of delightful animal prints and crop-tops — that quality is subverted. Perhaps spurred by confusion about what he wants, Tomas' gentle approach becomes part of his manipulations; in response, his husband Martin (Ben Whishaw) quietly simmers with frustration at Tomas' inattentiveness and myopia.
The lush costuming and cosy sets make for a fascinating push and pull as the characters experience themselves.
It's not long before Tomas embarks on a passionate affair with Agathe (Adèle Exarchopoulos), a woman he meets at a wrap party not long after the in-film Passages is completed. Sachs' gentle style sees us through heated sex scenes, their freshness and simplicity luring Tomas away from the (usually rewarding) work of marriage, maintaining a relationship where your significant other is keenly aware of your patterns. Agathe is no fool, though; her awareness that Tomas is simply looking for something different quickly becomes a point of tension, and Exarchopoulos imbues her character with conflicting senses of excitement and cautiousness. Sachs' observation of those changing feelings is itself seductive, through the false promises of things actually working out. That sense of cinematic seduction only increases once Tomas is drawn back to Martin again, their sex scenes together suggesting the kind of love and sensuality that Tomas can't help but sabotage.
Martin and Agathe are both heart-breaking characters: fully aware of how Tomas is about to hurt them but repeatedly drawn into his orbit regardless. To Tomas, they're vessels through which to find himself. He's ignorant of what they feel, and the rich inner lives with which Whishaw and Exarchopoulos portray them only further illustrates that fact. The lush costuming and cosy sets make for a fascinating push and pull as the characters experience themselves: Tomas both desiring this closeness but also rejecting it at every other chance he gets, allergic to responsibility. It's a captivating tale of self-immolation, born from both a fear of, and a consuming need for, intimacy.