There's the history that's recorded by news cameras, witnessed by crowds or noted down in official documents. And then there's everything else that's ever happened. It's in this vast, "inspired by true events…" space that One Night In Miami exists, first as an award-winning play, now a movie, and all of it rooted in a historical fact that once tickled writer Kemp Powers. After winning the World Heavyweight Championship in February 1964, Muhammad Ali (then still Cassius Clay) didn't hit the town to pop champagne, as might be imagined. He returned to his hotel and spent a quiet evening talking to friends and eating ice cream.
A regular pyjama party! Well, not quite, since these friends were hardly anonymous also-rans. The coming together of Ali (Eli Goree), Jim Brown (Aldis Hodge), Sam Cooke (Leslie Odom Jr) and Malcolm X (Kingsley Ben-Adir) is the Avengers Assemble of civil rights-era Black excellence, deriving its dramatic potential from each man's individual status during what was a pivotal time for them all.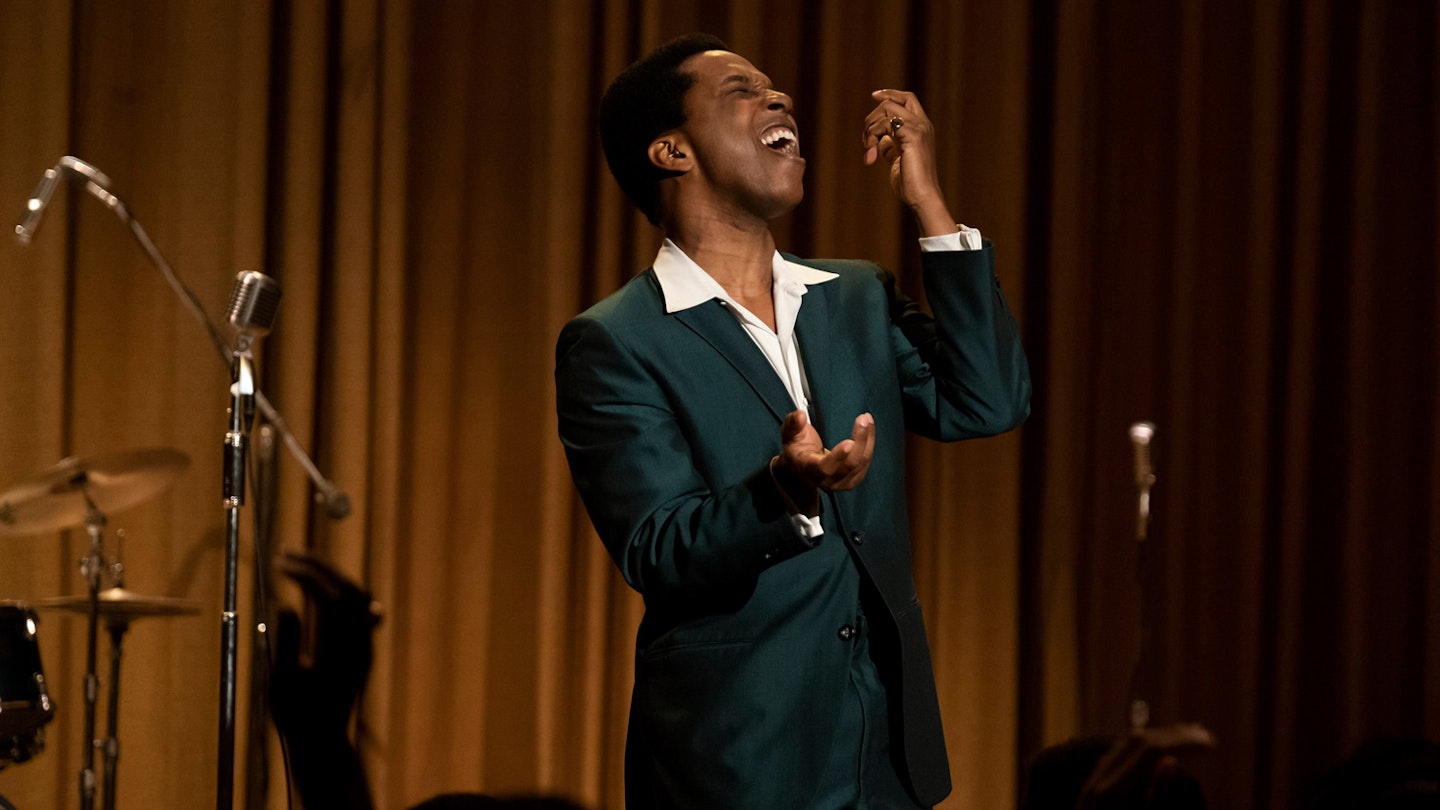 Clay, as well as ascending to be the all-time greatest boxer, was preparing to renounce his slave name and announce his conversion to Islam. Cooke was a money-making pop sensation with a suppressed ambition to use his artistry for activism. Jim Brown was increasingly uncomfortable with the position of Black athletes in American culture ("We're all just gladiators, Cass, with our ruler sitting up there in the box"); and Malcolm X, under constant FBI surveillance, was already anticipating his own assassination. Within a year, both he and Cooke would be dead.
One Night In Miami's two-fold task, then, is to chime with our internalised images of icons, while also getting at a reality far beyond it. Nobody knows what those four public figures discussed in the privacy of that hotel room, but Kemp Powers certainly has a feel for it. Alongside Pixar's animated feature Soul, this is the second film of 2020 to prove his ability to pull off astonishing imaginative feats rooted in his own life experience. The dialogue —sometimes brotherly, sometimes barbed, often both — will ring true to anyone who's ever sat up late putting the world to rights. And the topics of conversation — courage, compromise and the social responsibilities of success — remain relevant to the ongoing struggle for what Malcolm X called simply "human rights".
Regina King's direction allows actors space to do their best work, even within the confined proportions of a hotel room.
Kemp's script, as illuminating and plausible as it is, could have played like a tawdry parlour seance without the right performers. Still, it's also possible to overstate the "casting challenge" involved in finding actors who both physically resemble these much-photographed men and have the talent to embody them. As a series of groundbreaking films has recently clarified, there is no lack of talented young Black actors; it's the opportunities that have been lacking.
This opportunity has been enthusiastically seized by the entire cast, although Goree's rambunctious recreation of Ali's humour and rhythmic patter deserves special mention. As you'd expect from a woman who only last year took home the Oscar for Best Supporting Actress, Regina King's direction allows actors space to do their best work, even within the confined proportions of a hotel room. Indeed, this collaboration has successfully transformed the unavoidable stage-bound quality of theatre-to-screen adaptations into a powerful metaphor for the segregated South. Even Black men as fêted as these four are unable to move around as they please.
King's director credit is significant in another way too. To have a Black woman at the film's helm makes a kind of presence of Black women's near-total absence within the story itself. It feels like a tacit acknowledgement that while progress toward a fuller representation of our diverse humanity continues, American cinema has not yet arrived at a place where it's possible to grapple with civil-rights heroes in all their human complexity. Now is not the time to contemplate how a man might be at once a great leader and a serial philanderer, a neglectful father or a domestic abuser. But we'll get there.
One film can't tell all the stories and One Night In Miami doesn't try. While historical drama typically deals in epic swathes of time, allowing a vantage point on MLK's "bend toward justice", the focus on a single evening illustrates an equally profound truth: working for change in the world means accepting the likelihood that you won't live to see better days, but still believing that — as Brother Sam sang — change is gonna come.