Diana Nyad is a myth that practically writes itself. As numerous people in this unlikely true story repeatedly remind us — including Diana (Annette Bening) herself — "Nyad" in Greek translates as "water nymph". There is a sense of quasi-divine destiny that drives Diana Nyad in her superhuman marathon swimming, and it's a sprinkling of magic that this film about her late-in-life athletic conquest hungrily seizes.
Make no mistake, this is a sports movie in the most American of traditions. It proudly boasts all manner of the genre's tropes: the underdog, the comeback, the pick-yourself-up-when-all-hope-seems-lost can-do attitude — clear eyes, full hearts, can't lose! Based on Nyad's memoir Find A Way, this is a film that borrows more than a dash of its subject's own near-irrational optimism and drive. "Where's the excellence?" Diana demands at one point. It is a sports movie down to its marrow, sometimes to a fault: engineered to push emotional buttons, designed to be exhausting and inspiring in equal measure, almost manipulative in the way these films are, with an improbable, impossible arc that — spoiler — manages to be overcome, thanks to the diligence of the human spirit.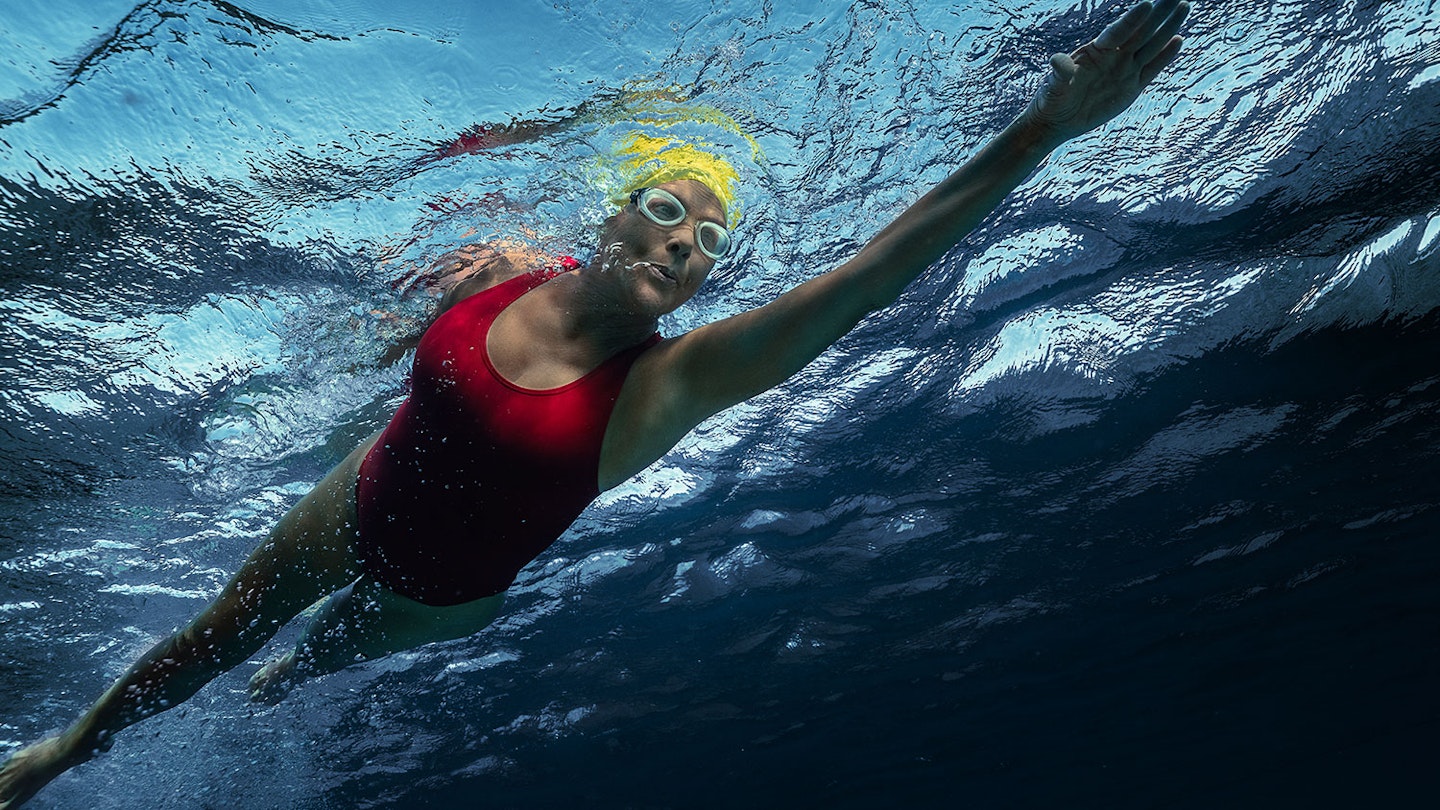 It comes from strong sports-movie stock. Husband-and-wife team Elizabeth Chai Vasarhelyi and Jimmy Chin have plenty of experience making documentaries about extreme sports people — they won an Oscar for Free Solo, about the similarly improbable, impossible attempt by Alex Honnold to climb a mountain without any ropes — though this film doesn't enjoy the epic vertiginous cinematography of that earlier effort. There are only so many ways you can film someone swimming in an ocean, after all.
Each of Diana's numerous attempts to cross the Florida Straits is filmed with the right amount of heart-in-mouth tension and peril
Still, like Free Solo, they are clearly interested in the psychology of what drives these people to the extreme edges, and the interpersonal relationships of Nyad are perhaps its biggest strength. Annette Bening offers a vulnerable, fearless, prune-fingered performance, with an emotional, humane counterpoint provided by Bonnie (Jodie Foster), someone she briefly used to date but is now simply a best friend. Bening and Foster share fantastic, warm chemistry and a twinkly sense of wisdom and self-possession that comes with a certain age. The scenes where they are left to simply chat as friends and soulmates are arguably the film's best.
Nyad doesn't offer much in the way of surprises, especially if you're familiar with the real history, but each of Diana's numerous attempts to cross the Florida Straits is filmed with the right amount of heart-in-mouth tension and peril, with setbacks along the way including sharks, jellyfish, inclement weather, and worse. Each swim follows its own little mini-arc, the film finding a natural ebb and flow before its inevitable jubilant end.  Not everything works: repeated flashbacks to Diana's childhood are trite, interrupt the pace, and offer nothing that Bening's performance can't already provide. But it has flashes of brilliance. A killer use of Neil Young's 'Heart Of Gold' on the soundtrack is a perfect needle drop, with its lyrics: "I crossed the ocean for a heart of gold... And I'm getting old." Sometimes, Nyad manages to push just the right buttons.