"Yeah, yeah," says Jennifer, wife of legendary mountaineer Conrad Anker. "Stuff can happen." The nonchalance masks a deeper fear but even so, that has to be an early contender for understatement of the year. In Jimmy Chin and Elizabeth Chai Vasarhelyi's palm-drenching documentary, stuff happens. Stuff like avalanches, frostbite, trenchfoot, starvation, punctured skulls...
The world's most dangerous sport isn't just a physical battle – it's psychological warfare.
Punching at the stars of the Himalayan sky, the cursed, unconquerable Meru Peak is the impossible ascent: an obstacle course of ice, rock and wall climb, topped off by a 4,000-foot granite face known as the Shark's Fin. The name's well-earned: it's a man-eater. For Anker, Chin and Renan Ozturk, the mountain is a climber's dream disguised as a nightmare. Within minutes, Meru hurls you into the trio's first calamitous expedition that saw them turn back, 100ft from the summit. As a dramatic prelude, it's a perfect storm of anxiety – but if you want an insight into the climber's denial-wired psyche, what they're most worried about is running out of cigarettes.
Egos bruised but undeterred, the team obsess over another expedition. Then a series of impossibly cruel disasters strike. Stuff happens. Throughout, you can sense Meru looming and taunting the trio into one last go, its Shark's Fin beckoning at them like God's finger. Fired by complex motivations (redemption, ambition, obsession, hubris), Anker leads one final attempt. To reveal any more would spoil the experience.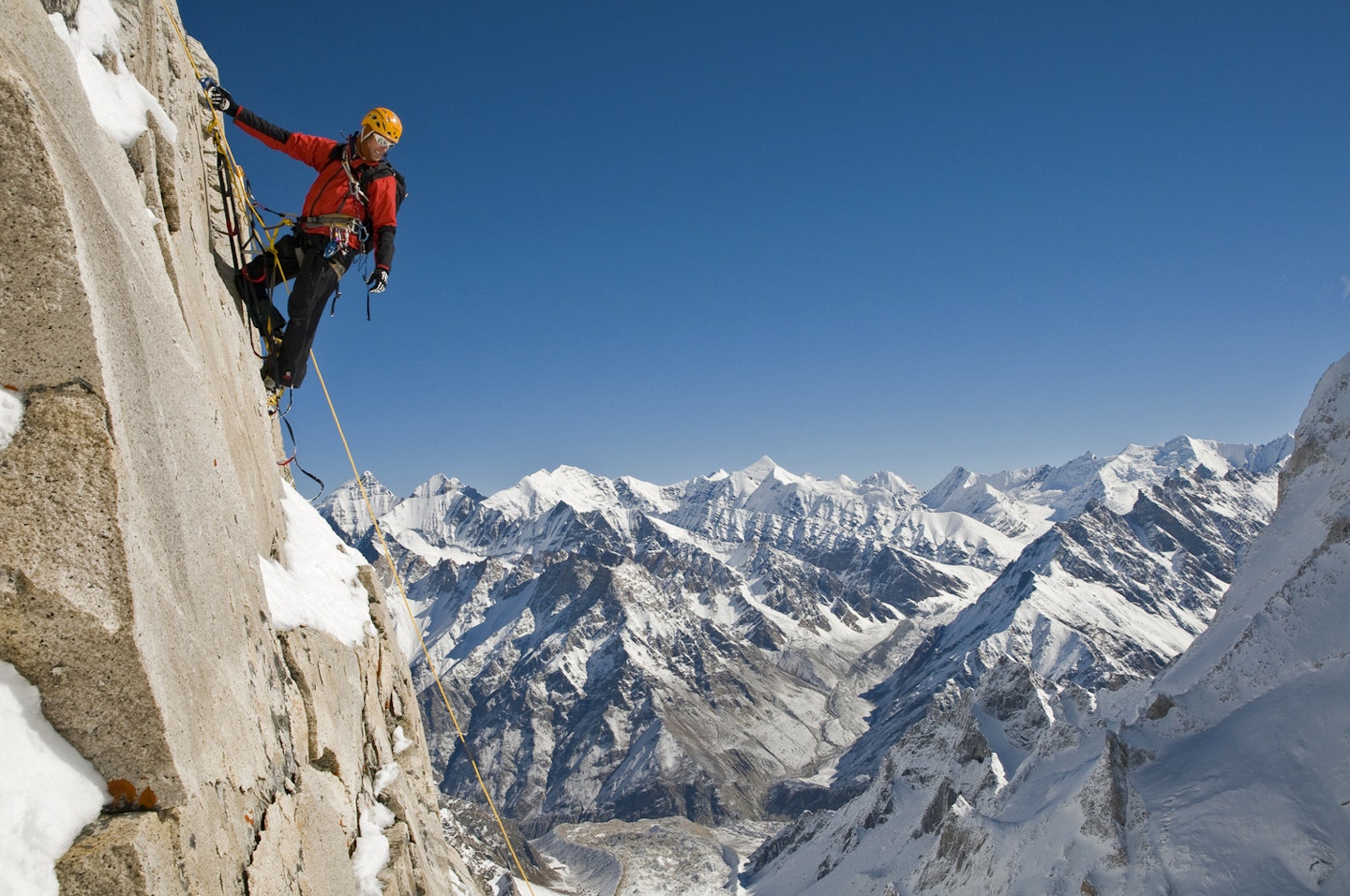 And, trust us, Meru is an experience. Be it Touching The Void or Beyond The Edge, 'rockumentaries' follow a tried-and-tested formula of recollection and reconstruction. Not here. Rope in one hand, camera in the other, Chin's video diary invites you to "live" the climb with them. You see and feel what they do: every breath, scrape and slip. In that sense, Meru is genuinely groundbreaking, an exhilarating display of where new camera tech can take an audience. As a spectacle, it offers a vertiginous, first person view of events, but it's equally immersive as candid psycho-drama of survival. Perhaps more than any other climbing-disaster documentary, this plunges deeps into the mountaineer's defiant, masochistic psyche, providing a rare understanding of their paradoxical drive. To reach the heavens, they go through hell. The world's most dangerous sport isn't just a physical battle – it's psychological warfare. Meru was long-listed for Best Documentary at the Oscars, and no wonder: the human drama matches the spectacle.