Fresh from the sly, charming one-two of Frances Ha and Mistress America, you can imagine certain Hollywood soothsayers advising Greta Gerwig to run a mile from the next role as a kooky millennial struggling through life in modern New York over fears of typecasting. More fool them. Yes, at first glance her turn in this offbeat comedy as the titular Maggie is close enough to her work in those previous successes to almost spark a new Netflix subcategory ('Films Where Manhattanite Greta Gerwig Is Adorable Or Infuriating Depending On Your Taste'), but there's real texture to her performance here. And any charges of creative repetition hardly matter when everything else around her is so much fun.
The script cuts through any smugness by regarding its characters with scathing honesty.
Rebecca Miller, directing from her own lethally sharp script, doesn't waste any time in establishing a world where the dialogue is delivered fast and replete with highbrow zingers. Within the first scene, Maggie — a teacher at a right-on Manhattan school with the bright meticulousness of an Austen heroine — casually tells her friend Tony (an excellent Bill Hader) her big idea: using sperm donated by Guy (Travis Fimmel), a college acquaintance of questionable suitability, she is going to have a baby and raise it on her own. However, she doesn't account for John Harding (Ethan Hawke), a charismatic new colleague and 'ficto-critical anthropologist' with a weighty novel in the works and a wildly successful Danish academic as a wife (Julianne Moore, having a blast and deploying an accent that brings to mind a Scandinavian Elmer Fudd).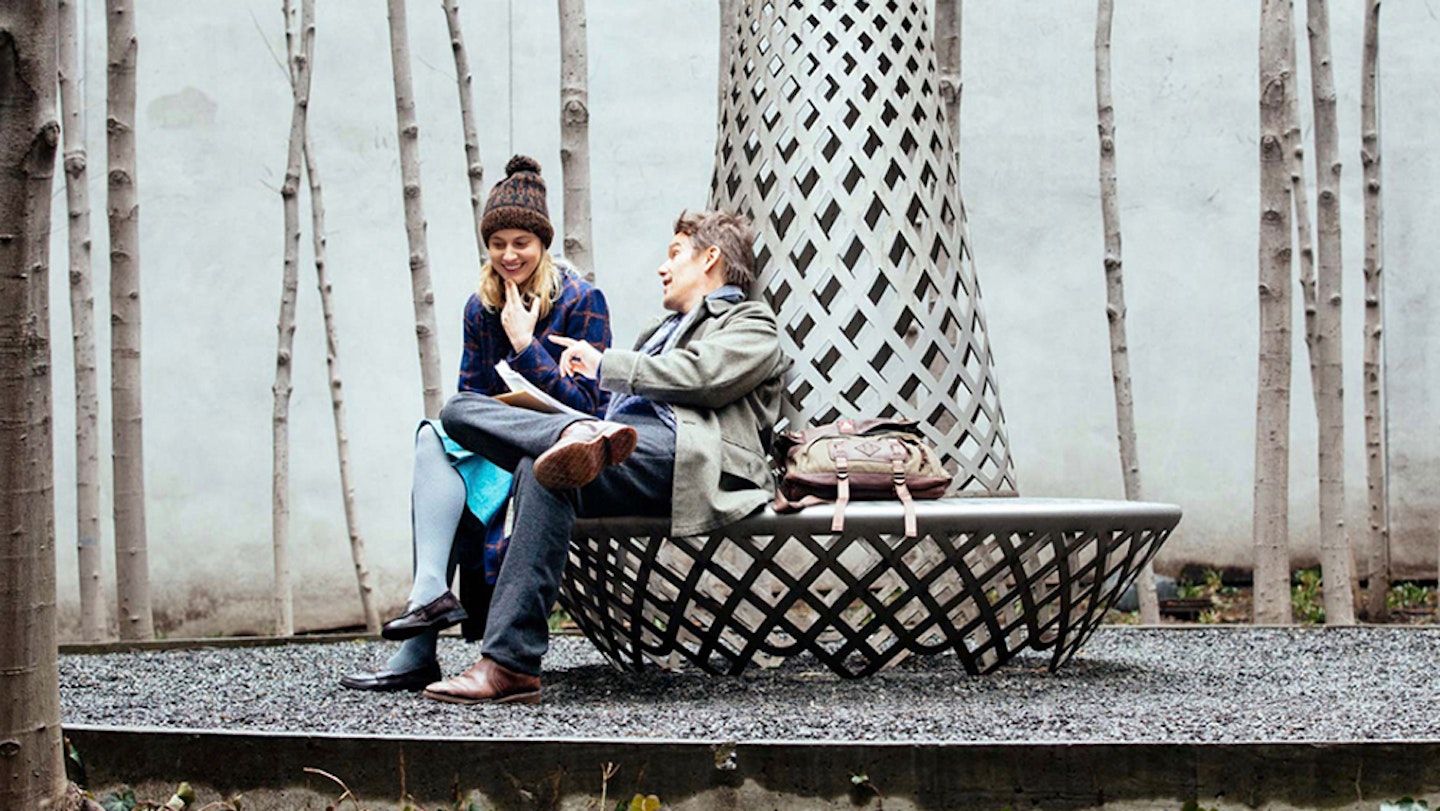 To describe too much of the tangled web that follows would ruin some of the film's rich surprises and subversions of the rom-com formula. But the plot hinges on Maggie grappling with the harsh reality of what it means to get what you want and her decision, midway through the film, to hatch a completely new plan. It's a second-act turn that's perhaps at odds with the conventional love story and high-quality punchlines of the first 40 minutes, but Miller — a novelist and artist whose previous slices of tastefully appointed Sundance catnip include The Private Lives Of Pippa Lee and The Ballad Of Jack And Rose — proves adept at balancing raw, adult emotion and audacious flashes of broad farce. Miller has always been able to attract great actors to her small-scale projects — Robin Wright among others in Pippa Lee, Daniel Day-Lewis in Jack And Rose — but here she's undeniably equal to her cast and proves adept at marshalling set-pieces that are overtly, rather than just subtly, comic. A scene where Guy heads over to Maggie's apartment to make his, ahem, 'delivery' is a study in strained awkwardness.
Of course, the world of beautifully furnished brownstones and warring intellectuals may prove too smug for some, but Miller's script mostly cuts through this by regarding its characters with a scathing honesty. And what's more, even though it formally tips a hat to classic screwball comedies, Maggie's Plan has a keen Lena Dunham-esque eye for modern New York and its myriad pretensions — perfectly, would-be sperm donor Guy also happens to be a Brooklyn pickle entrepreneur peddling jars of artisan gherkins. So yes, this is a messy, masterfully wrought parable that plays out in a living, breathing version of the Big Apple. But crucially, above all that, it never forgets to be funny.