If you want the simplistic Hollywood analogy, I Am Not Madame Bovary is the Chinese equivalent of Steven Spielberg directing Jennifer Lawrence in an awards friendly literary adaption. The 'Spielberg' is Feng Xiaogang, one of China's most commercially successful directors (Cell Phone, Aftershock). The 'J-Law' is Fan Bingbing, debatably the country's biggest female star (she also played Blink in X-Men Days Of Future Past). Together, they have joined up to adapt Liu Zhenyun's novel I Am Not Pan Jinlian (Flaubert's adulterous Madame Bovary is the Western equivalent of Pan Jinlian) about the damaging effects of bureaucracy on ordinary lives. The result is a mixed bag; a strong central performance and sharp touches undone by patience-testing storytelling and a distancing technical gimmick.
A strong central performance and sharp touches undone by patience-testing storytelling and a distancing technical gimmick.
At it's heart, I Am Not Madame Bovary is one woman's crusade against slut shaming. Li Xuelian, or Lian (Fan), a poorly educated villager, 'fakes' a divorce from her husband Qin (Li Zonghan) in order to gain a second property only available to singles with the idea they will remarry once the paperwork has gone through. However, her ex takes up with another woman, denouncing Lian as immoral and leaving her in the cold. In response, Lian begins a ten-year crusade — taking the fight to a judge, the county chief, the mayor right up to the National People's Congress — to get the government to officially recognise she has been wronged by Qin.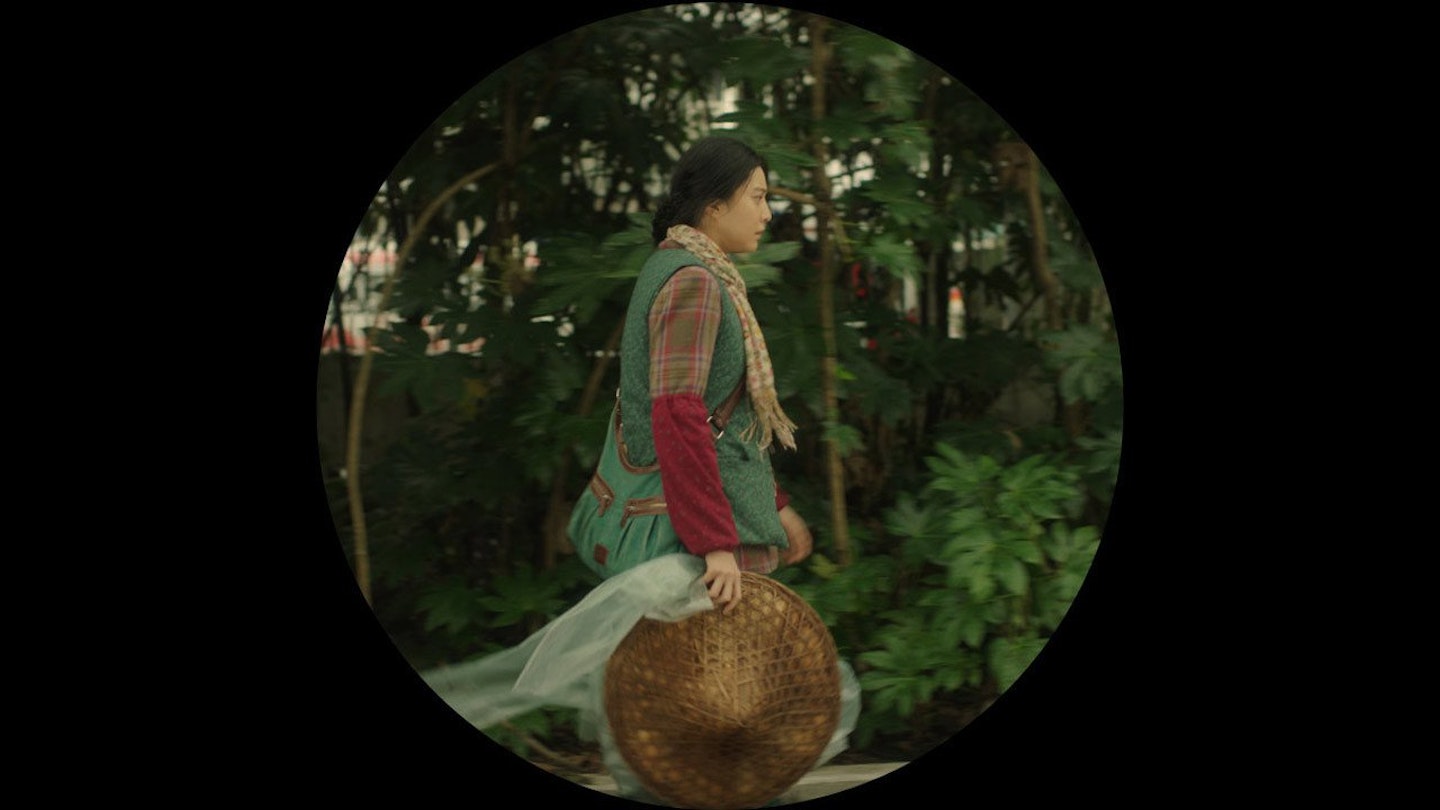 It's a slow, repetitive and sprawling flick that is completely overawed by Feng's ballsy decision to play with aspect ratio: most of the film is shot in a circular frame (imagine 98% of a movie down the barrel of the James Bond title sequence) that hints at traditional Chinese art but hurts as much it helps. The ploy provides some powerful moments — an off-screen rape — but also denies the emotional wallop provided by a close up of Fan Bingbing's face. The scenes in Beijing are shot in a mobile phone ratio seemingly to etch the difference between ancient and modern lifestyles. It's risky, interesting stuff but doesn't pull off the gamble with the élan of Mommy or The Grand Budapest Hotel
Still there's a lot to like in Madame Bovary. There are shards of smart satirical comedy, especially in the fawning delegates within the National People Congress. Doing the kind of glamming down so beloved by Oscar, Fan is by turns low-key, then furious, then funny. It's also bizarrely touching when we learn the real reason for Lian's real motivation for the seemingly pointless pursuit. At this point Feng finally cuts to full widescreen, hinting at the film it might have been.