There's a long and unproud history of non-English language titles being reworked into boring mush for the British market — and After Love is just the latest. L'Economie Du Couple, its French title, is far more apposite, but in fairness you can imagine how the distributors struggled to see a marketing strategy for something called The Political Economy Of Contemporary Divorce, even if it would tell audiences far more specifically what they're getting.
The other, better-trodden tradition this falls into is the drama of marital collapse. What can this offer, if not the pioneering spirit of Faces, the cultural critique of A Separation, the panoramic sweep of Scenes From A Marriage, or the sheer brutality of Blue Valentine?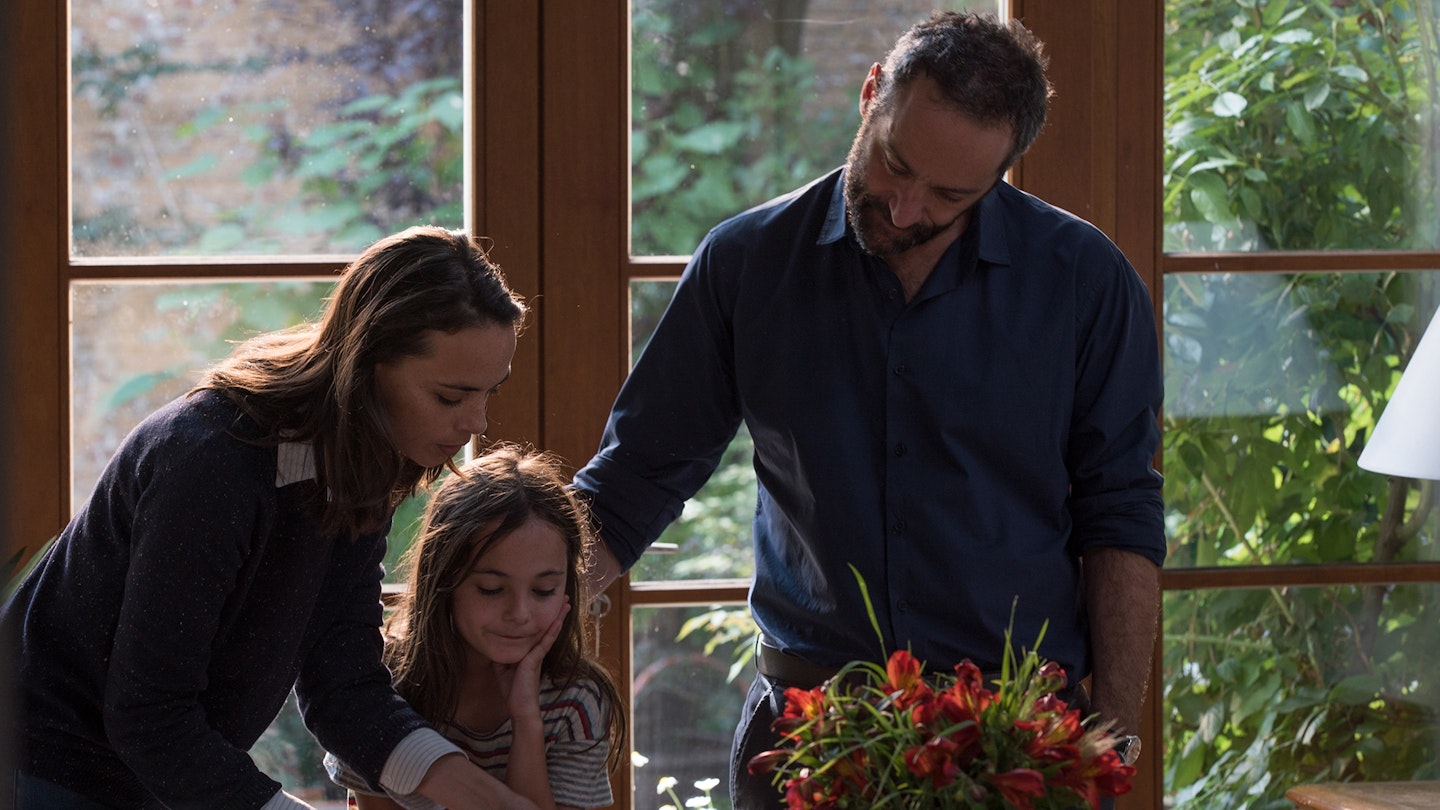 The clue's in the original title — there's an unusual focus on the couple's relative levels of wealth, which is refreshingly frank, given how most people in this painfully bourgeois genre seem not to have jobs to go to. Boris (Kahn) is a builder with aspirations to be an architect and not a bean to his name, while Marie (Bejo) comes from the kind of family where her dad can blithely offer an interest-free loan of €140,000. They are separated but living under the same roof until their (very nice) flat can be sold — problem is, Boris feels he's entitled to half its value as he was the one who put the work into making it so nice, while Marie merely footed the bill.
The idea of using a divorce to explore Marx's concept of Kapitalverwertung — that's the addition of value to an asset through labour — is committed to both in text and subtext. There are subtle echoes of it in the constant negotiations and power games over everything from access to the couple's twin daughters to games of Uno, and it's sledge-hammered home in a brutal scene where the couple lay out their wildly diverging financial situations. There's next to no backstory, the function of this kind of narrative to provoke uncomfortable echoes of the audience's real-life romantic catastrophes — a painful wound to pick in pretty much anyone old enough to see this.
That said, nobody sits down with a pizza and a glug of Jacob's Creek to enjoy an exploration of rentier capitalism's effect on interpersonal relationships. It's lucky, then, that director Lafosse reins in his tougher instincts (his past films have looked at child murder and sexual exploitation, and can make Bruno Dumont feel like Mel Brooks) to deliver subtle observation after subtle observation — a dispute over some football boots conveys a huge amount in a tiny amount of time, for example. He's well-served by Jean-François Hensgens' fluid camerawork and skilful lighting, which ensure the single-flat setting never gets dull, and by Kahn and Bejo, who both negotiate the 'Little Miss Perfect' and 'Prole With A Goal' elephant traps their performances could have fallen into.
Crucially, their chemistry conveys that there was once love in this fractured union, and they're not afraid of embracing the dark comedy break-ups can bring. A dinner party Boris crashes, demanding cake and accusing his friends of siding with his ex, functions both as a centrepiece and as an encapsulation of what After Love excels at — capturing the big picture of what dissolving a marriage actually means, and displaying flawed, vulnerable characters muddling through one of life's great tortures. Pass the Jacob's Creek.