It Lives Inside is a film with commitment issues. It switches between soft, autumnal colour palettes and sterile, red-hued horror, and then back again, ad infinitum. Like the flickering lights featured in the film, this is a horror flick that can't make up its mind: culture-conscious commentary or supernatural stalker?
What is welcome is a deviation from the conventional horror template, with a story told from an Asian-American perspective. Hindu mythology is infused into the narrative, with an escaped Pishacha — in Hindu and Buddhist folklore, a flesh-eating demon — feasting on both mind and body. The film pivots on domestic tensions, too, and life as a second-generation immigrant is its thematic lifeblood. Samidha (Megan Suri) epitomises the balancing act that is cultural assimilation, expected to adhere to old Hindu customs while fluently navigating the Americanisms of her locale.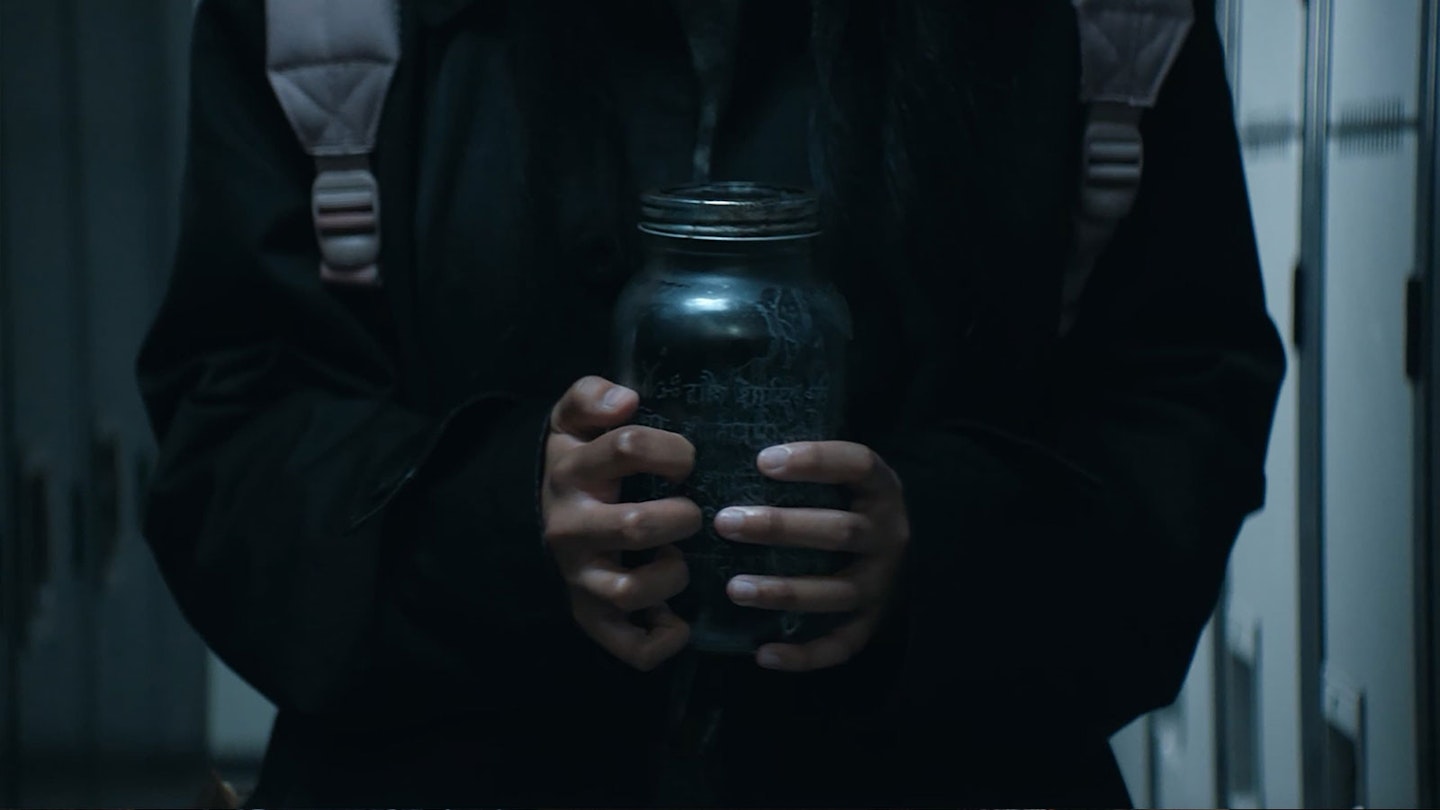 Samidha's parents have different philosophies: her devout, controlling mother, Poorna (Neeru Bajwa), is contrasted by the relaxed approach of her father, Inesh (Vik Sahay); Poorna strictly speaks Hindi, while Inesh embraces the Anglosphere. These scenes of domestic authenticity among an immigrant family feel like a breath of fresh air for the horror genre.
But this thematic strength is also a downfall: its commitment to social commentary overpowers any engagement with the actual horror itself. Threats of Pishacha seem to only loom on a part-time basis. The script is reliant upon weary plot devices (a cursed, battered notebook recurs throughout, with helpful close-up shots to highlight how important it is) and clunky dialogue.
It Lives Inside runs out of steam entirely in the final act. Nuanced household conflicts are reconciled in a heartbeat, and Samidha's strained relationship with her friend Tamira (Mohana Krishnan) is conveniently reinvigorated. Dutta sows seeds with potential but little comes to harvest, with a heart-warming finale undermining its spooky promise.