There's something about the ingredients of Instant Family that screams generic: Mark Wahlberg, the director of Daddy's Home, family comedy with lessons to learn, will probably find its audience on Channel 5. But Sean Anders' film, based on his own experiences of fostering children, is closer to something like Parenthood than a broad knockabout comedy with a cloying message tacked on. It doesn't all come off, but for the most part it is an engaging, entertaining comedy-drama with its heart in the right place.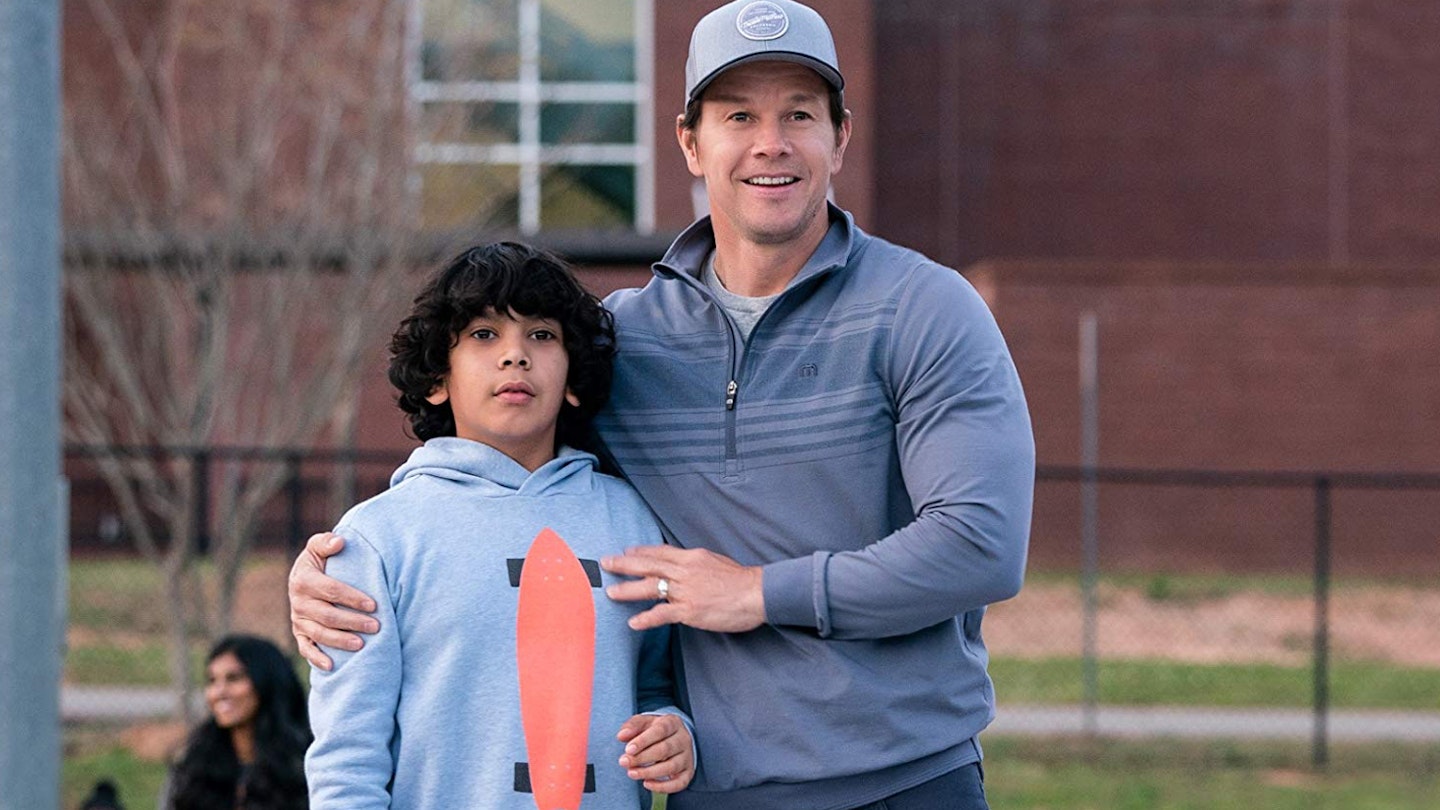 Inspired by the shiny, happy faces on an adoption website, house renovators Pete (Wahlberg) and Ellie (Byrne), trying to get a head start in the family stakes by taking on a five-year-old, dive into a foster training scheme run by warm Karen (Octavia Spencer) and weird Sharon (Tig Notaro). In these early sequences, the films give wannabe parents their time to shine — best of the bunch is Iliza Shlesinger, who plays a woman named October hell-bent on adopting a black child because of The Blind Side.
Rose Byrne is particularly effective as the anxious-to-please Ellie.
Ultimately Pete and Ellie decide to take on a trio of Latinx kids: sparky teen Lizzy (Moner), traumatised middle kid Juan (Quiroz, who is a trouper for the amount of physical comedy he endures) and terrifying toddler Lita (Gamiz). What follows is a predictable but likeable look at the joys and pains of inexperienced parents and battle-hardened kids, building to a last-reel spanner in the works when a biological parent turns up on the scene.
Amid the bonding shenanigans, director Sean Anders doesn't really unify tonal shifts between spiky comedy (dick pic shtick) and weapons-grade schmaltz with a more serious look at the US fostering system. But it wins out mostly on performance; while Wahlberg does his sensitive-but-exasperated regular guy routine well enough, Byrne is particularly effective as the anxious-to-please Ellie. But the garlands here go to Isabela Moner, Wahlberg's own pick after working with her on Transformers: The Last Knight. She delivers a welcome touch of truth to a teen, by turns sweet and caring towards her siblings, then volatile and angry to her guardians ("You're just another white lady who wants to adopt charity orphans to feel good about yourself!" she tells Ellie). Lizzy is the most rounded character in the piece and that is largely down to Moner.
While it barrels to its inevitable happy ending, Instant Family is clear-eyed enough to know that the future for any foster kid is not cut and dried. Its belief that the power of unconditional love can make lives better, if only for a short time, is persuasive, heartfelt and true. And that transcends generic.