Although sold heavily in trailers as a prequel to 2012's dark fairy-tale remix Snow White And The Huntsman, the bulk of this follow-up actually takes place after that film's events. It's a small detail, but an important one, in the sense that it speaks to a wider confusion of intent that turns Winter's War from a fitfully enjoyable hunk of fantasy nostalgia into a perplexing tangle of different timelines and retconned plot threads.
Hemsworth does a decent impression of a man enjoying himself, but it's hard to see the wood for the enchanted trees.
The core tale starts simply enough. Gravelly narration shows us nascent wicked stepmother Ravenna (Charlize Theron, gamely selling the overwrought cackling) in her pre-Snow White days and briskly sets up the tragic death that turns her kindly sister Freya (Emily Blunt) into the fearsomely powerful Elsa-alike Ice Queen. Newly fitted with a hardened heart, kick-ass frozen palace and Karl Lagerfeld hair, Freya sets about turning orphans from the villages she topples into an army of adorable killers who will grow to be her Huntsmen (never mind that half of them are women).
Two of these deadly warriors are Eric and Sara (Chris Hemsworth and Jessica Chastain, armed with ill-advised Celtic accents), who, in defiance of their queen's wishes, fall in love and plot an escape that ends in disaster. Seven years later, with Snow White indisposed (original star Kristen Stewart has been dealt a poisoned apple and doesn't even appear in flashback), Eric is enlisted to find the Magic Mirror before it falls into Freya's frigid clutches.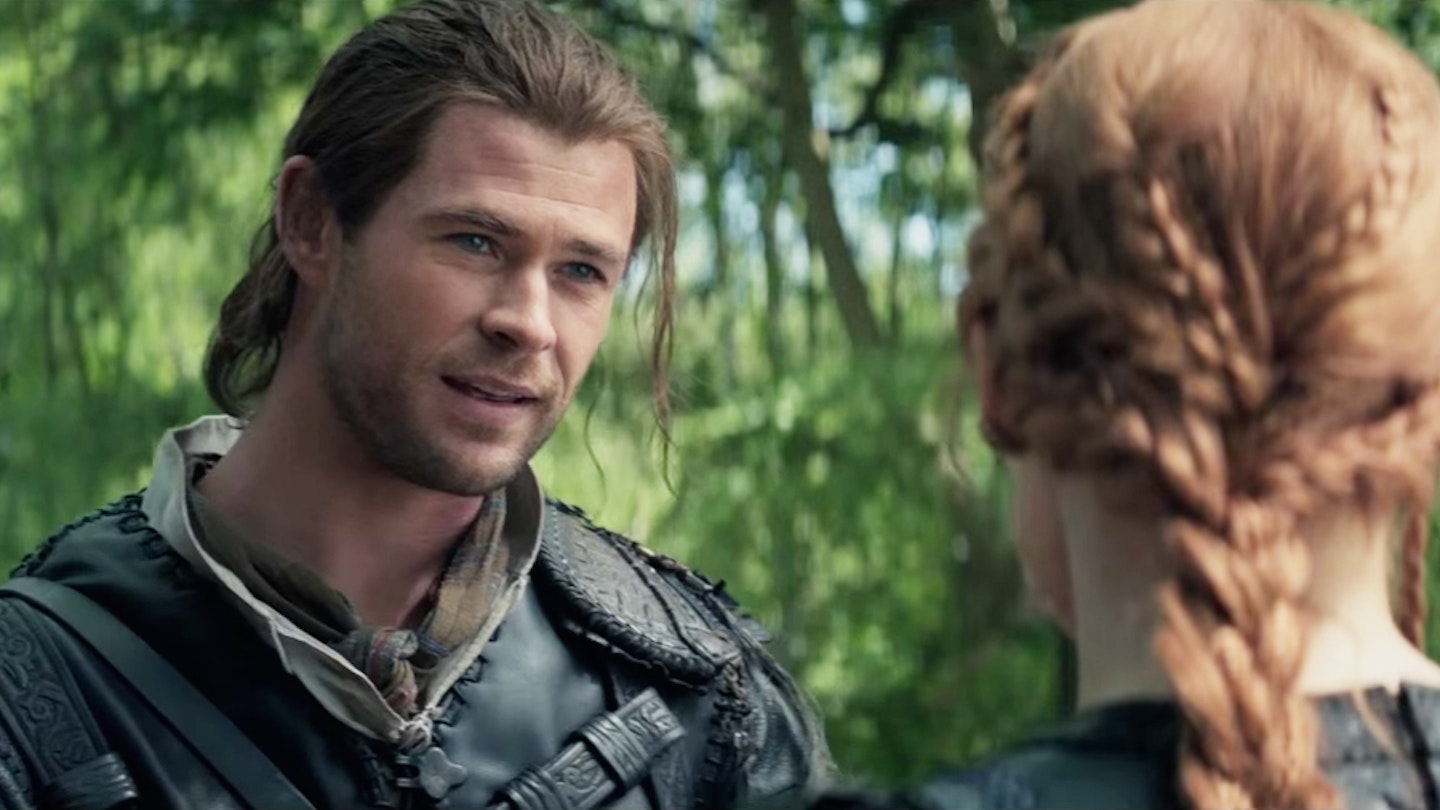 Thus begins (eventually) the strongest portion of the film, as Eric and a band of misfits – including Rob Brydon, Nick Frost, Sheridan Smith and Alexandra Roach stealing scenes as a quartet of boisterously offensive dwarves – chase the requisite mystical MacGuffin through a visually striking fantasyscape. Hemsworth, despite the anaesthetised Braveheart voice, does a decent impression of a man enjoying himself and French director Cedric Nicolas-Troyan (promoted from his visual effects role on the first film) brings an exhilarating intensity to a battle with a horde of goblins.
But in the end it's hard to see the wood for the enchanted trees. Allegiances switch back and forth, obvious twists come lolloping over the horizon and it all starts to resemble stray fantasy elements – Lord Of The Rings, Frozen, Willow – cynically thrown into a whirring blender with the lid off. "This is the worst plan ever," says Eric, not long before a set-up for another sequel lands with all the subtlety of a swinging axe. Hard to argue with that.