A Macedonian bee-keeper may not be the documentary subject you think you need in your life, but this gorgeous and closely observed film makes the case that it is. Playing more like a particularly thoughtful indie drama than the usual carefully narrated documentary, it's the story of a vanishing way of life, in a forgotten corner of Europe, but also a character study of extraordinary intimacy and feeling.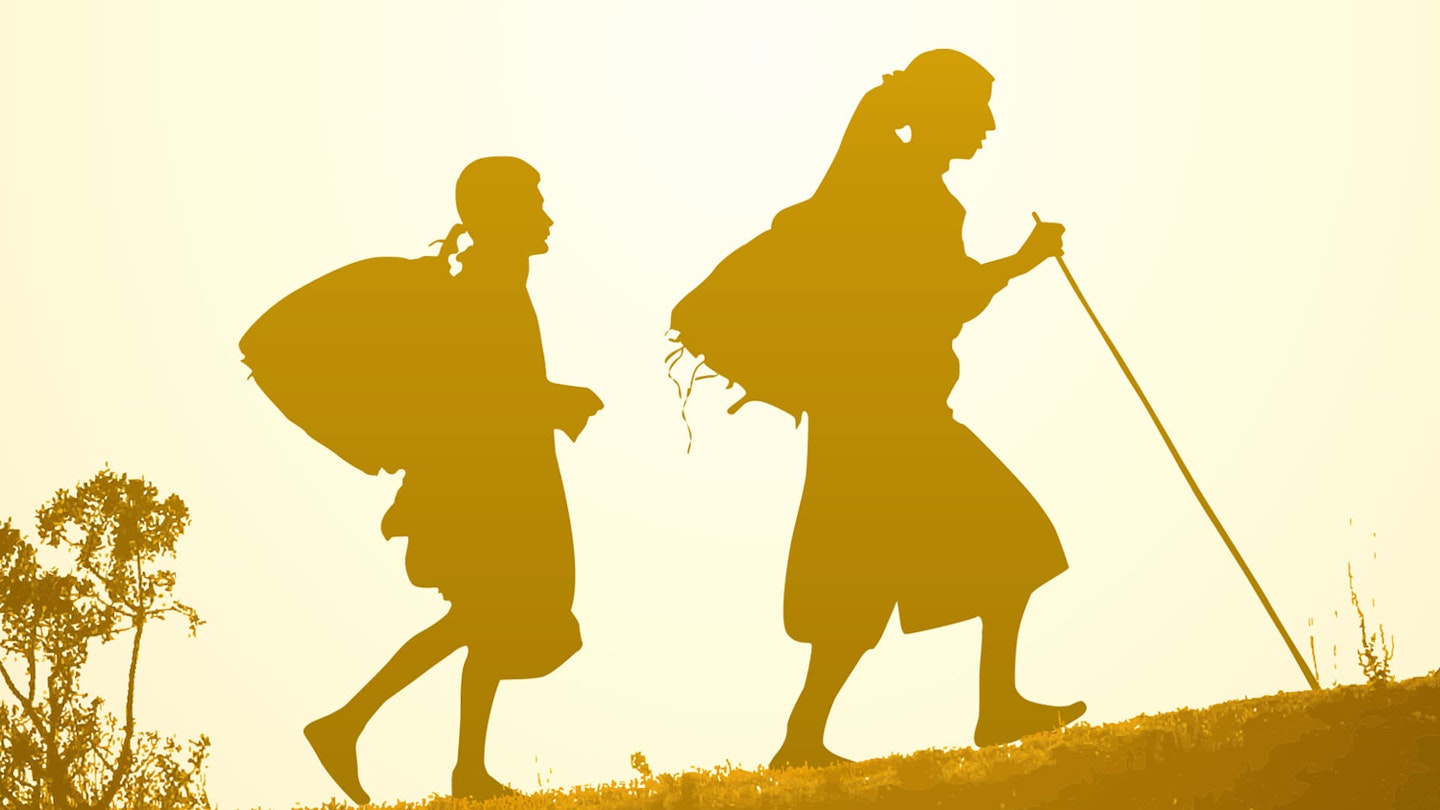 We meet Hatidze Muratova on a precarious ledge in the Northern Macedonian mountains, harvesting honey from one of her more remote bee hives, and follow her back home to pry into her life with her elderly, ailing mother Nazife. Her hair is dyed beneath her colourful headscarf and she keeps up a cheery face with her rowdy neighbours, the Sams, and when she goes to sell her honey in the city of Skopje. But there's loneliness and fear there as well. She frets about her mother's health, worries about her bees and can become visibly angry and frustrated – especially when her careful ways are threatened.
Stunningly beautiful and quietly powerful.
That comes because of Hussein Sam's need to provide for his growing family and interest in bee hives, an interest that Hatidze initially encourages with all the enthusiasm of a true afficionado. But he disregards her conservative approach to stewardship and imperils both colonies, creating tension between the neighbours that is as close as we get to a real plot here.
But while there may be small echoes of Jean de Florette's river, there are no villains here, just people trying to do their best for their families. The filmmakers spent years with their fascinating, complicated heroine and let their images speak for themselves: there are no caption cards here, no narration, just Hatidza's endlessly expressive face. But the time they lavished on her, and the care and attention they gave to the edit, pays off in intimate storytelling and stunning cinematography.