"If you spend your whole life being someone else," suggests English teacher Mr Sherry (Andrew Scott) to his class of Irish teenagers, "who is going to be you?" This well-worn idea underpins John Butler's predictable, coy but still eminently likeable and engaging coming- out comedy-drama. Populated by standard archetypes — the geeky outsider, the jock who is secretly gay, the inspirational teacher, the bastard-hard sports coach — and obvious plotting, Handsome Devil gets by on charming performances, a scrappy optimism reminiscent of Sing Street and a heart squarely in the right place.
Gets by on charming performances, a scrappy optimism and a heart squarely in the right place.
The film's lead is Ned (Fionn O'Shea), shoved into a rugby-obsessed boarding school by his widowed father (Ardal O'Hanlon). He's a wimp who is constantly taunted for being "gay", decks his room out with Bowie and Dita Von Teese posters and pilfers pop-song lyrics for his essays (Walk On The Wild Side) without fuddy-duddy teachers noticing. His ruse is stopped by new teech Mr Sherry — for an essay on a family relative, Ned's composition is entitled 'My Perfect Cousin' — who goes all Dead Poets to teach the class to be themselves.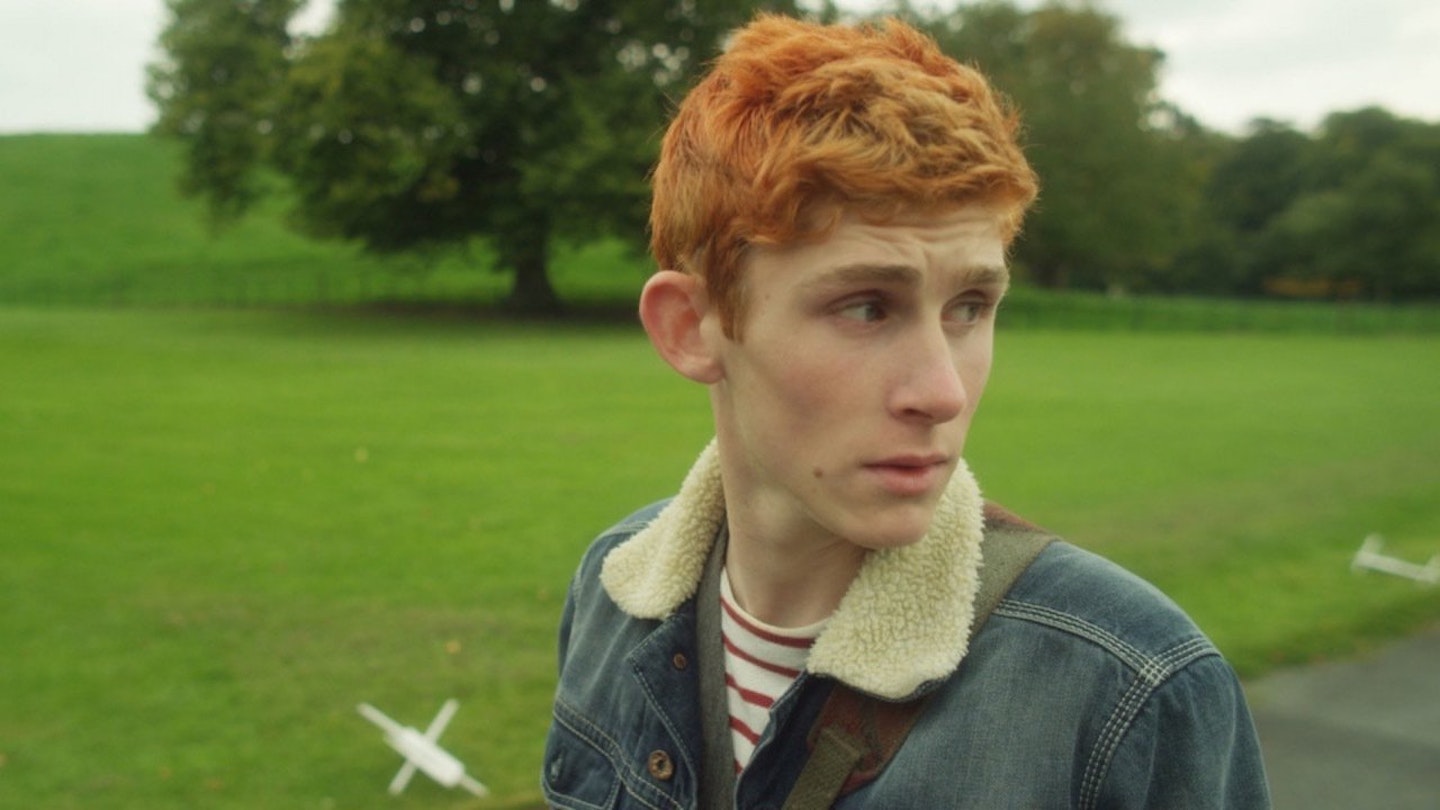 Ned's life gets worse when he is given a new roommate, star rugby player Conor (Nicholas Galitzine), so he builds a "Berlin wall" of cupboards and bookshelves to draw battle lines. Obviously, the pair slowly begin to communicate and encouraged by Mr Sherry become a Simon & Garfunkel-esque singing duo to enter the neighbouring girls' school talent contest covering The Housemartins. All is good until Conor's form with the oval ball starts to slump, raising the ire of his macho coach Pascal (Moe Dunford).
It's not difficult to guess where this is all going and Handsome Devil offers little in the way of surprise. The filmmaking, with its freeze frames, split screens and comedy slo-mo, feels equally familiar. But what it does have is a strong cast. Scott is class as Mr Sherry, starting as sarcastic and impatient before revealing softer, more fragile sides. Galitzine looks the part — all bee-sting lips and moody looks — as a star pupil and does good work in suggesting Conor's turmoil. But the star here is Fionn O'Shea. A kind of Domhnall Gleeson in waiting, he makes Ned awkward but affable, spiky but sensitive, a nuanced hero that is easy to root for. The pair, along with Butler's writing, make Handsome Devil jaunty, jocular fun. So much so, by the time Conor has to kick a last-minute conversion in the big final, the you-can-see-it-a-mile-off ending is weirdly uplifting.