The return of a prodigal son is supposedly a time of thanksgiving and celebration — but sometimes it would be better if he stayed away. A dysfunctional mother-son relationship fuels this slow-burning drama from Anna Rose Holmer and Saela Davis, demanding considerable patience of the audience but repaying them with a building sense of tension. As a follow-up to Holmer's 2015's The Fits, about apparently psychosomatic episodes in an all-girls dance troupe, it could hardly be more different in time or place, but this chilly tale shares a preoccupation with the price and power of belonging.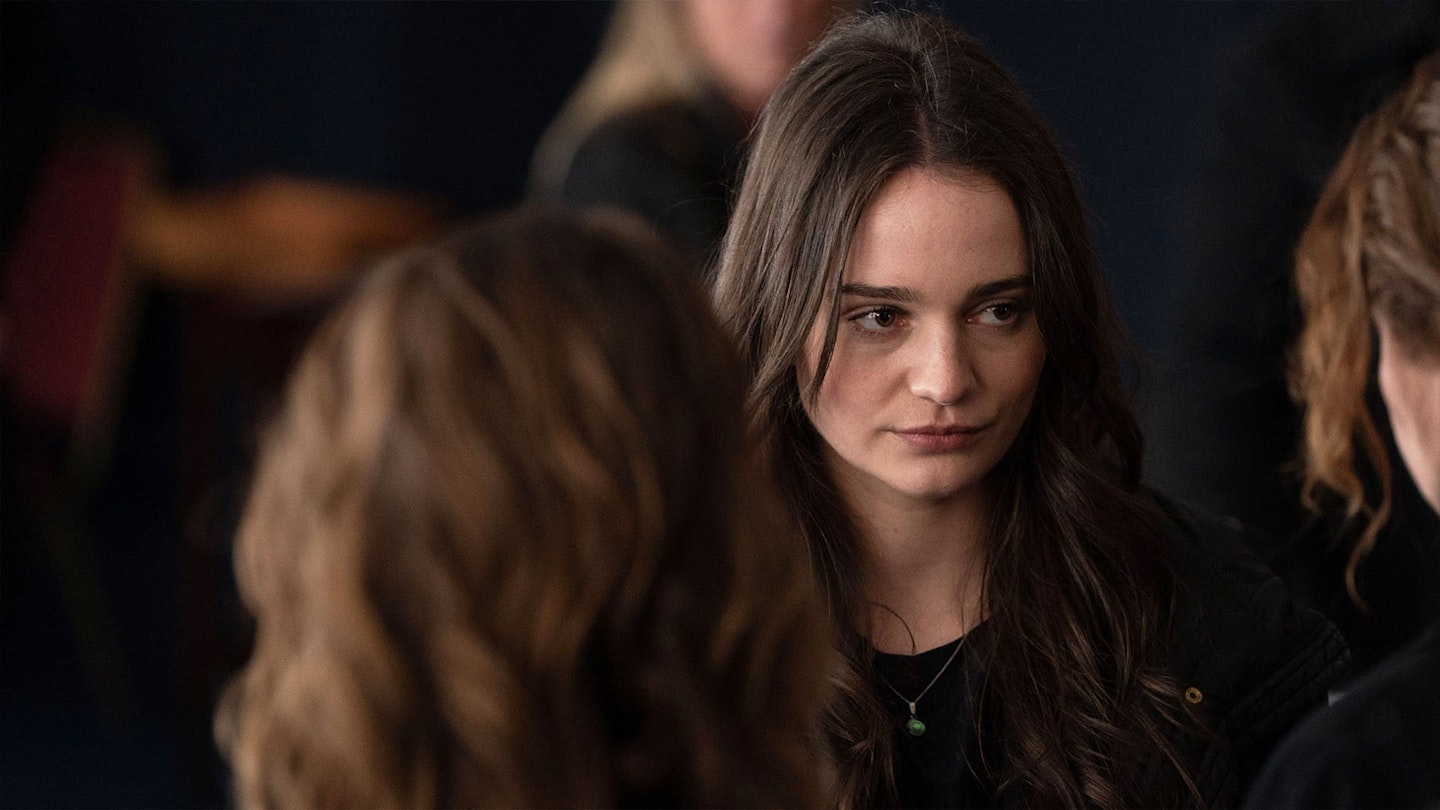 Emily Watson plays Aileen O'Hara, a shift supervisor at a small fish-processing factory that seems to be her one-horse town's principal employer. She's overjoyed when her son Brian (Paul Mescal) arrives home from Australia during a funeral and the two soon fall into a sometimes uncomfortably close relationship. But when Brian's needs lead her to compromise first her job and then her morality, Aileen is forced to question the choices she's made, and the price of her devotion to her son.
Mescal continues a faultless run of form as the shallow, callous Brian.
Fans of Lars von Trier will be struck by certain similarities to Watson's Oscar-nominated debut role in Breaking The Waves — the windswept setting, Celtic accents and another moral quandary, all seen through Watson's penetrating eyes. But this is rooted in family dynamics and community, and examining the way that such pressures shape us. A mother who would do anything for her children is almost proverbial, a given — but then what? What happens if that true love drives you to do the wrong thing? Holmer and Davis, along with their screenwriters Fodhla Cronin O'Reilly and Shane Crowley, avoid easy answers and leave their characters to twist on the horns of the problem.
Watson is as steady and internal as ever as Aileen, convincing as a woman of authority whose tightly circumscribed life is cracked apart, while Mescal continues a faultless run of form as the shallow, callous Brian. He's a very ordinary sort of monster, the kind of guy to have a banter in the pub before ruining lives on the way home. Few of the rest of the cast make much impression except Aisling Franciosi, who builds on her stunning work in The Nightingale with a sympathetic turn as one of Aileen's co-workers.
Shot on 35mm in rain-sodden blues and greens to match the Kerry coast, this does fall into the small-town-Irish clichés: one miserable pub, one employer and little to distinguish the modern era from, say, The Banshees Of Inisherin. While there are nods to Catholicism, this doesn't seem specific to any religion or country but something that could happen in any relatively isolated settlement. That smallness of place and of spirit feels intentional. It situates a film that feels heavy, weighted with guilt and grief, but one that will linger with you if you can stick with its slow-burning pace.