Godland presents itself as an artefact of a real-life expedition, inspired by an abandoned box of wet-plate photographs discovered on Icelandic soil. These seven photos are the record of one man's gruelling mission of faith across a country of deep snow, rock and volcanic fire in the late 19thcentury. Danish priest Lucas — a soft, idealistic man — is tasked with building a church in a hard-to-reach farming community in the Icelandic mountains. Perversely, he chooses a punishing route. Rather than sailing all the way around the coast, he sets off on horseback across lethally inhospitable terrain.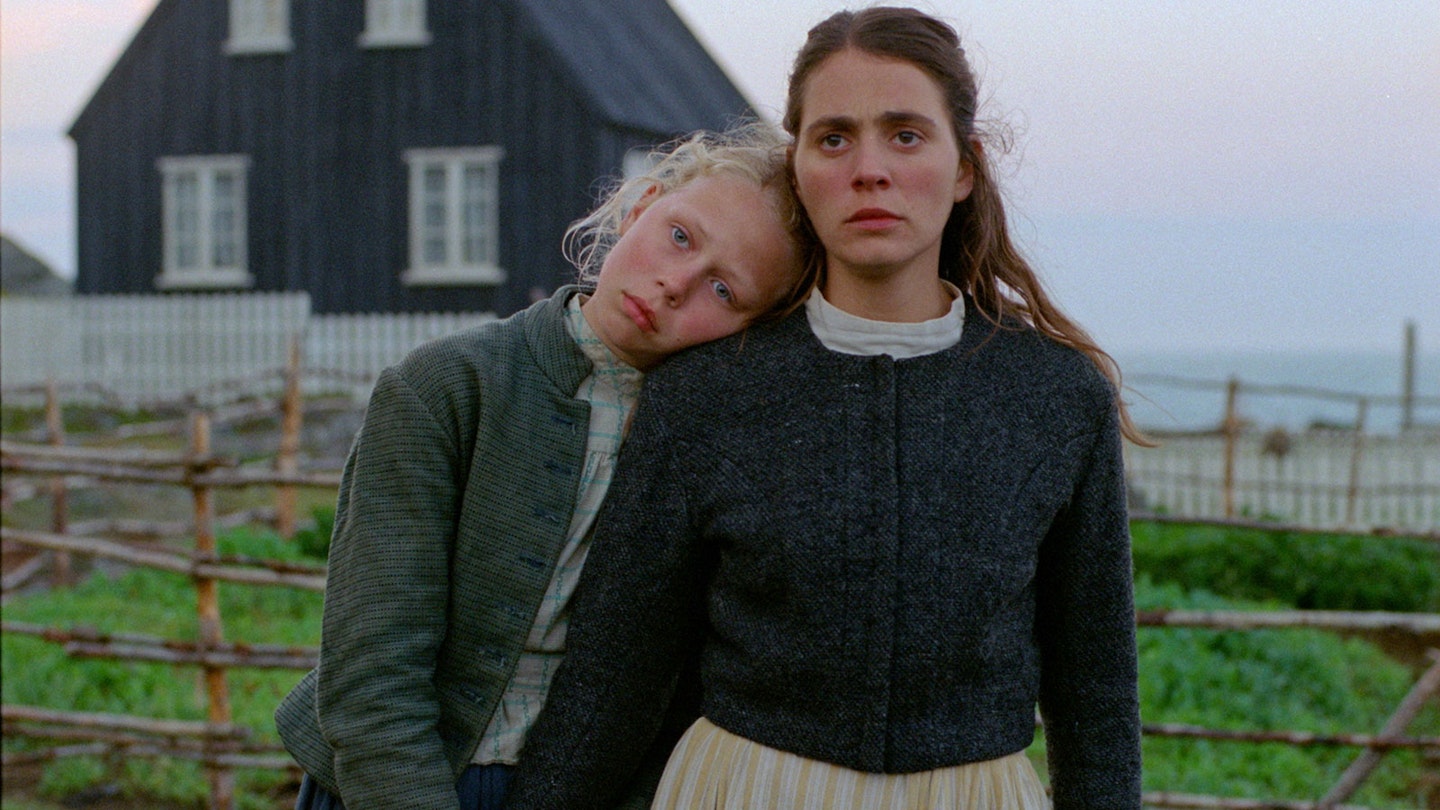 There was no such discovery of photographs and Godland is a fiction, but it runs with this idea: a Victorian twist on the found-footage genre. The frame is square, with rounded corners, and the image has the grainy texture of vintage photography. The camera is often firmly fixed in place – so much so that when it moves, to take a sweeping circle around a wedding party or chase a moment of sudden, aggressive violence, we feel the jolt as keenly as if we saw the camera lurch. And Lucas himself carries his weighty wood-and-glass camera apparatus on his back, a visible symbol of the existential burdens that are truly weighing him down.
Hlynur Pálmason directs Godland with rigour and momentum, giving Lucas's struggles on a new frontier, the force and atmosphere of a classic western. He patiently captures the sodden and rough textures of the earth, the blood-and-guts of farmwork, the insects that emerge from hidden corners, inviting us to share Lucas's horror of his new home. Hove plays Lucas with flashes of terrifying anger and slow, sickening dread. He becomes increasingly gaunt, with haunted eyes popping out of his one-innocent, soft face. It's a compelling portrait of man dissolving in front of our very eyes.