In 2017, the true story of Jamie Campbell, a teenage drag queen, was turned into a poppy, feel-good West End musical. With a big lipsticked grin on its face, Everybody's Talking About Jamie told of the teenager's determination to go to his school prom in a dress, and the school's insistence that could never happen. It's a show with a few catchy tunes, a lovely message about acceptance, and so much upbeat energy that it's very easy to like. This adaptation is much the same. It lacks the dazzle of the live experience and lurches around a bit in trying to find a consistent tone, but it has plenty of moments of joy.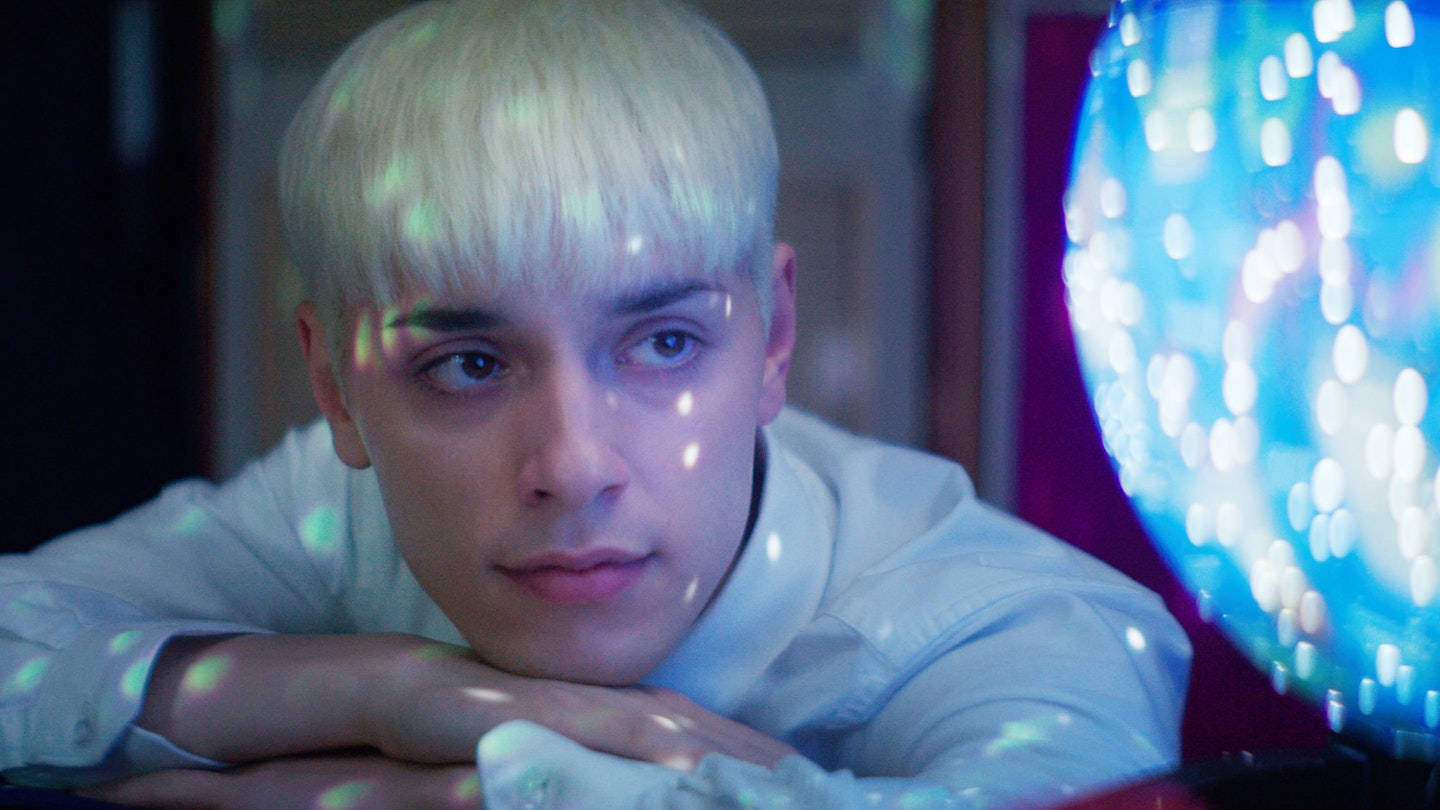 The strongest part of the story is the relationship between Jamie (newcomer Max Harwood) and his mum, Margaret (Sarah Lancashire). They adore each other for exactly who they are. Jamie's dad left them both many years ago, disappointed his son was not the sports-mad lad he wanted, but Margaret's love swelled to fill the void. That's the most developed element of the story, by some distance. The rest of it is sweet, but thinly written.
In his journey to becoming his full self, Jamie is taken under the wing of a retired drag queen (Richard E. Grant, enjoying himself as much as you'd imagine) and goes quickly from staggering to strutting, out and proud. His obstacles (Sharon Horgan as a disapproving teacher; a lack of funds) are minor and the supporting characters mostly one-dimensional, so it's rather lacking in surprise or depth. There never seems any possibility Jamie won't succeed or even a reason why he wouldn't.
If you know and love the show, this recreates a lot of what was fun about it.
Jonathan Butterell, who directed the London stage show, makes his film-directing debut here. He gets lively, heartfelt performances across the board, but there are lots of occasions where his instincts still feel stage-bound. The musical sequences are a mishmash of styles. Some have characters breaking into song as they go through real life, others switch to fantasy and feel more like pop videos. Either choice could work, but switching between the two without any apparent rules makes it all a bit messy. You can play with styles more on stage because disbelief is already suspended. On film, a lack of consistent visual language is disorientating. The better musical numbers are those kept in the everyday, with Jamie bringing a bit of glitter to grey days in Sheffield. By far the most effective is Sarah Lancashire singing 'He's My Boy' while simply sitting at a kitchen table. Butterell is smart enough to know that when you've got Sarah Lancashire pouring her heart out, you just stand back and watch.
If you know and love the show, this recreates a lot of what was fun about it, but it could have used some more character development for the screen. It's a musical that has loads of enthusiasm and a good heart, but lacks finesse. So, a lot like Jamie, really.