The 'opening' titles for Ryūsuke Hamaguchi's Drive My Car appear around the 40-minute mark. Taking its cue from its source material, a 40-page short story by Haruki Murakami, Hamaguchi's storytelling is the cinematic equivalent of Murakami's prose — simple, slow and meditative but spacious enough to contemplate a huge range of ideas, thoughts and feelings. Its bum-numbing 179-minute running time is accentuated by the feeling this is a series of vignettes rather than a connected narrative, but it is a beautiful, enigmatic picture that handsomely rewards your attention.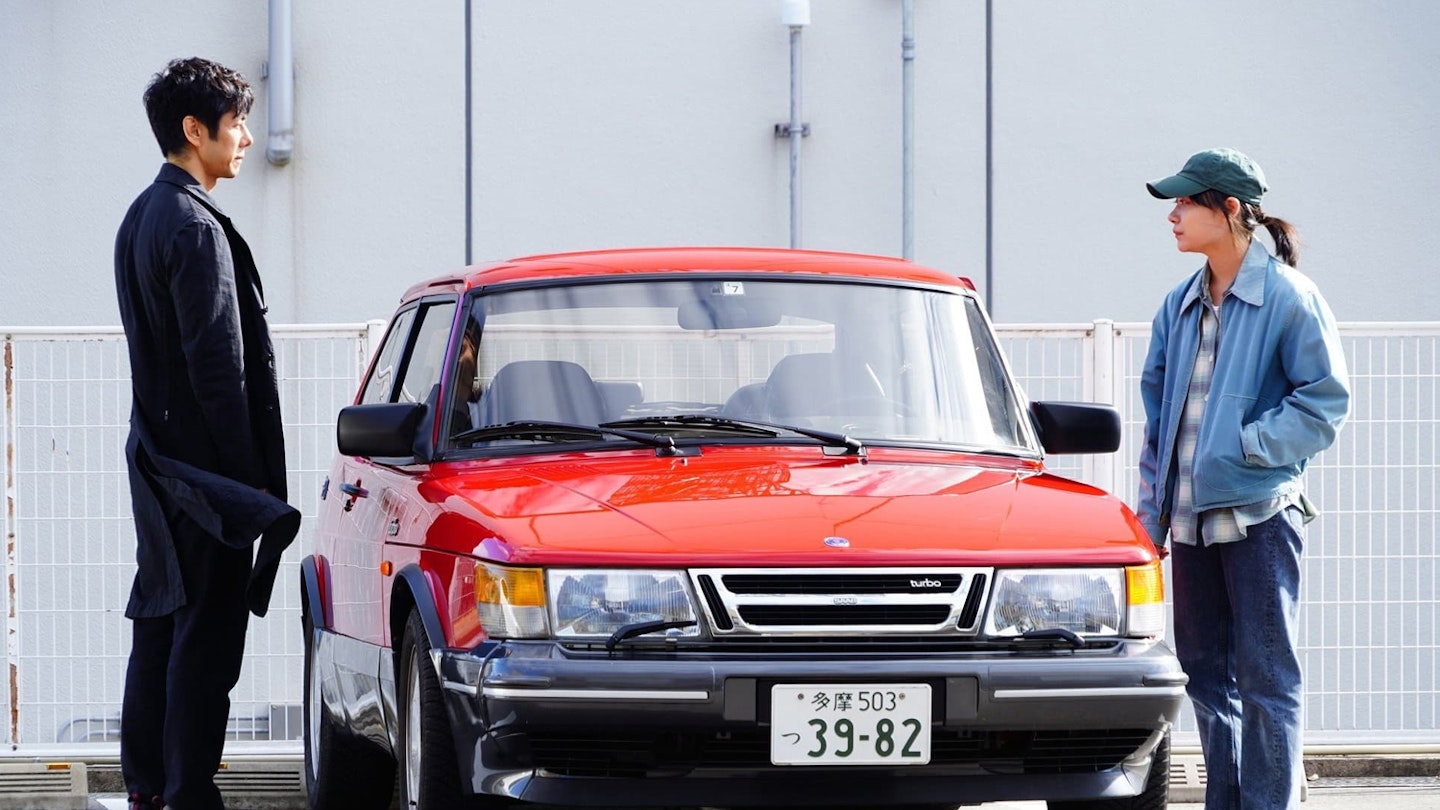 Hamaguchi takes a more linear approach than Murakami's enigmatic yarn. The through-line is protagonist Yûsuke (Hidetoshi Nishijima), a successful theatre director-actor famed for working on experimental, multilingual productions of classic plays — he is about to embark on Chekhov's Uncle Vanya.  His relationship with his wife Oto (Reika Kirishima), a successful TV writer, is complex (they lost a daughter some years earlier), Oto reciting erotic fantasies during and after sex, including the tale of a teenage girl who breaks into the house of her crush. Two years later, Yûsuke mounts Vanya at a theatre festival in Hiroshima, and casts arrogant actor Kôji (Masaki Okada) — who Yûsuke saw having sex with Oto — in the lead role. Amidst the battle of the wills between the two men, Yûsuke becomes involved with his driver, Misaki Watari (Tôko Miura), a timid presence who becomes a sounding-board for the actor's inner turmoil, before she becomes something else.
Hamaguchi's filmmaking is on point, as refined as the emotion.
Yûsuke's car — his favoured red Saab 900 — takes on a unique role in the film. It becomes a kind of confessional box on wheels as the actor and his chauffeur begin to bond, revealing their pains in the smallest increments, an unlikely couple finding common ground (think of it as a particularly miserable episode of Car Share, without the MOR hits). Both Nishijima and Miura deliver beautifully modulated portraits of melancholy, Misaki taking the narrative as well as literal driving seat as the story progresses.
Hamaguchi's filmmaking is on point, as refined as the emotion. The sense of sadness is somehow underlined by the dull drone of a moving car, the director enlivening his restrained aesthetic with splashes of bravura (Yûsuke and Misaki's hands, each holding cigarettes, stretched out of the Saab's open sunroof as it speeds through the night is stunning). Drive My Car is a visually striking, rich work teeming with ideas about grief, betrayal and the nature of creativity. Alongside Burning, it's the most successful cinematic Murakami to date. And perhaps the most engaging advert for a Saab 900 ever committed to celluloid.