If you think that a live-action reboot of Nickelodeon's favourite cartoon overachiever is for kids only, you're in for a meta-infused treat. Based on the ongoing hit series that follows the adventures of a Latina girl and her magical accessories, Dora And The Lost City Of Gold keeps the characters but clearly has a wider audience in mind.
Enter James Bobin, director of the latter Muppets movies, whose signature self-awareness of his subject matter proves the perfect match for Dora 2.0. He squashes the cartoon's fourth wall-breaking format in minutes. "She'll grow out of it," Dora's hopeful dad (Michael Peña on scene-snatching form) suggests when she asks a question to thin air.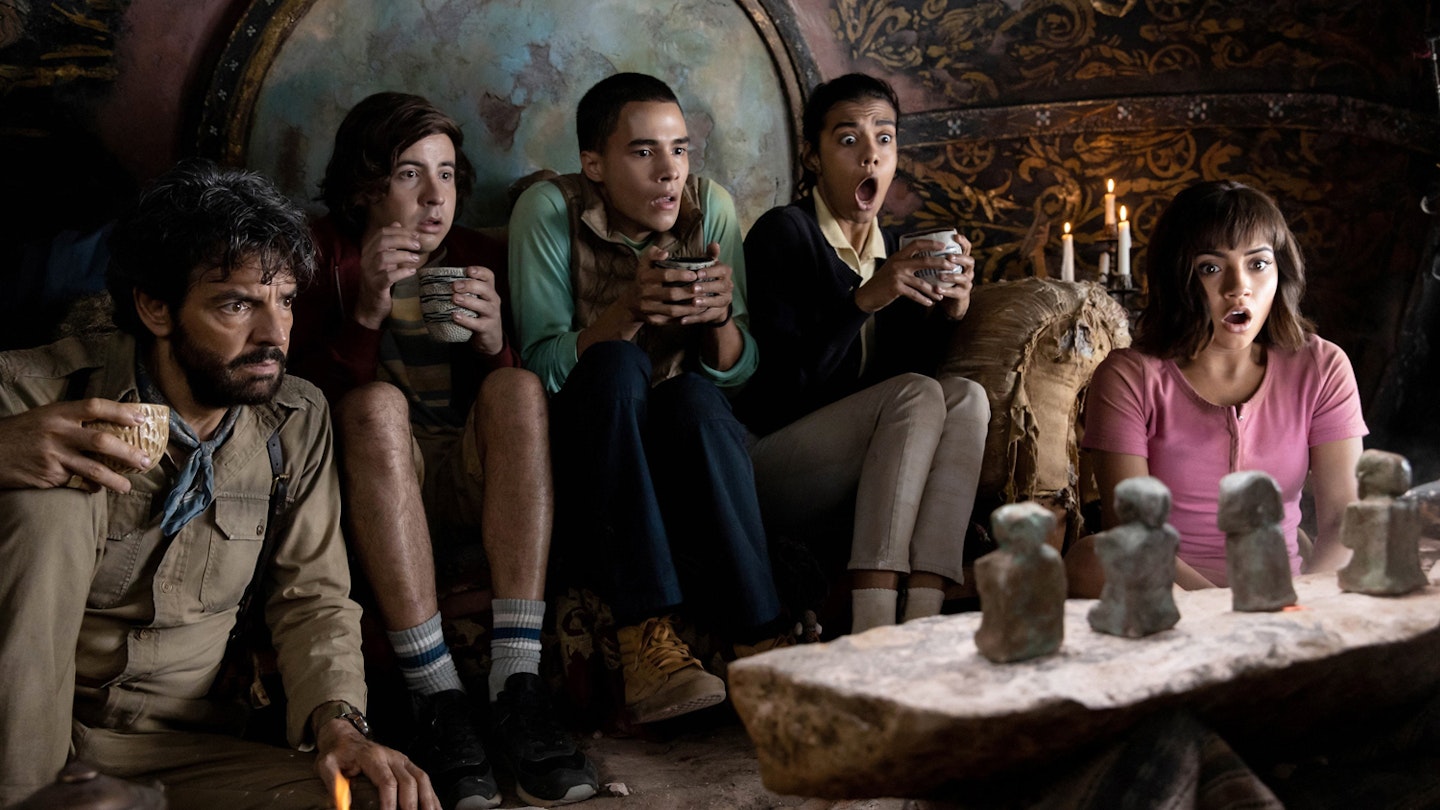 Peña joins Eva Longoria as our plucky heroine's ambitious parents, who decide that teenage Dora should get a taste of the outside world — specifically her cousin's West Coast high school — in a bid to up her social skills. Bringing Dora's bouncy optimism into the midst of caffeinated, surly teens is a neat way to gently mock her characteristics without ever being cruel, while highlighting the crippling angst of adolescence. "This is high school. It's life or death," warns her cousin Diego (Jeff Wahlberg), who has survived only by keeping a low profile.
When Dora's parents disappear in search of the ominous Lost City, she recruits Diego and two classmates in a race to track them down before a gang of mercenaries beat them to it. Bobin filters Indiana Jones-calibre traps and treasure hunts through a Gen Z lens, where solving the puzzle ends with a group hug over golden glory.
For those worried that the lessons of self-worth might prove overbearing, however, Bobin has you covered, most notably with a song about the importance of poo that's guaranteed to raise a chuckle. The awards race for Best Original Song starts here.