The first release from the latest incarnation of Hammer Films, Doctor Jekyll declares its intentions with bold, bright red credits and a thundering melodrama score. It's even in the tradition of earlier Hammer reinventions of R.L. Stevenson's story, which include The Ugly Duckling (1959), The Two Faces Of Dr. Jekyll (1960) and Dr. Jekyll And Sister Hyde (1971). Dan Kelly-Mulhern's script offers something different — mostly a dialogue-driven theatrical two-hander which holds back on explicit hairy horrors until quite late in the day. "It doesn't make you a bad person," care assistant Rob (Scott Chambers) says about Jekyll's drug habit — only to be told truthfully that's exactly what it does.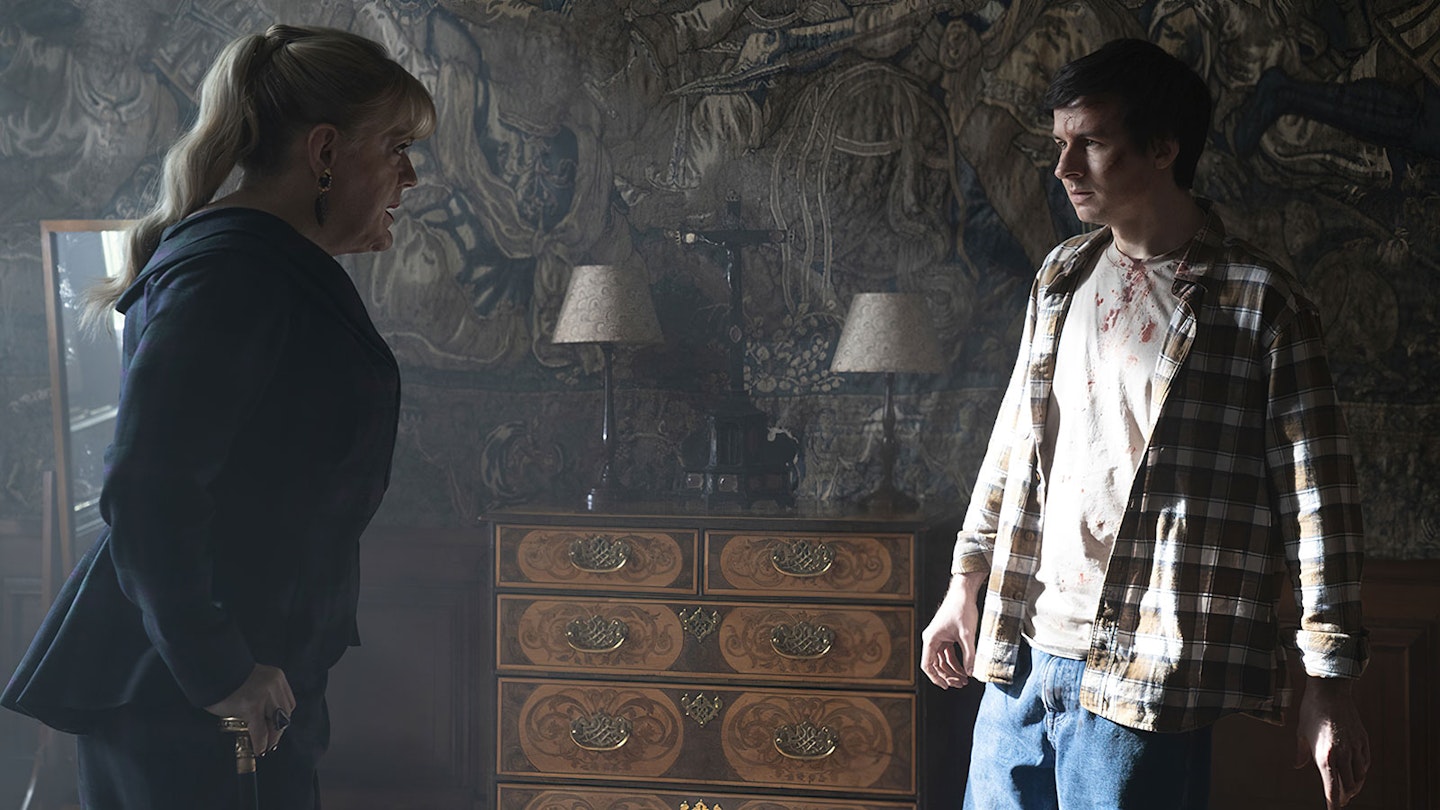 Jekyll and Hyde isn't a role (or roles) which calls for underplaying, but Eddie Izzard doesn't overdo either persona, keeping the drama on the down-low for much of the thinly populated, slow-burning movie (Lindsay Duncan is acidic as a mad science minion). Only Izzard could get a laugh and a subliminal chill with a sly reading of the line, "Crunchy nutty cornflakes, mmmm?" The red-lipped, malicious Hyde isn't as well-developed as Jekyll, and — surprisingly — bumbling nice guy Chambers gets to make more of a meal of things when entertaining his own nasty alter ego.
Director Joe Stephenson plays up the claustrophobia and errs a little on the side of respectability. This Hyde plays chess, indicating a more thoughtful approach to wickedness than the usual caveman antics, and instead of quaffing a bubbling magic potion, the transformative drug is smoked in a roll-up which glows absinthe-green as the addict goes through the change.