Following the Tex-Mex drug scams of Dallas Buyers Club and 1000-mile Rocky Mountain ramble of Wild, death-fixated indie middleweight Jean-Marc Vallée completes a bizarre-responses-to-grief trilogy. In this case, financial hotshot David (Gyllenhaal) reacts to the sudden death of his wife by taking up amateur demolition. Household appliances, his office computer, a cubicle door, even his palatial show-home (which he bulldozes to the ground) — nothing is safe as he dismantles the remnants of his once perfect life.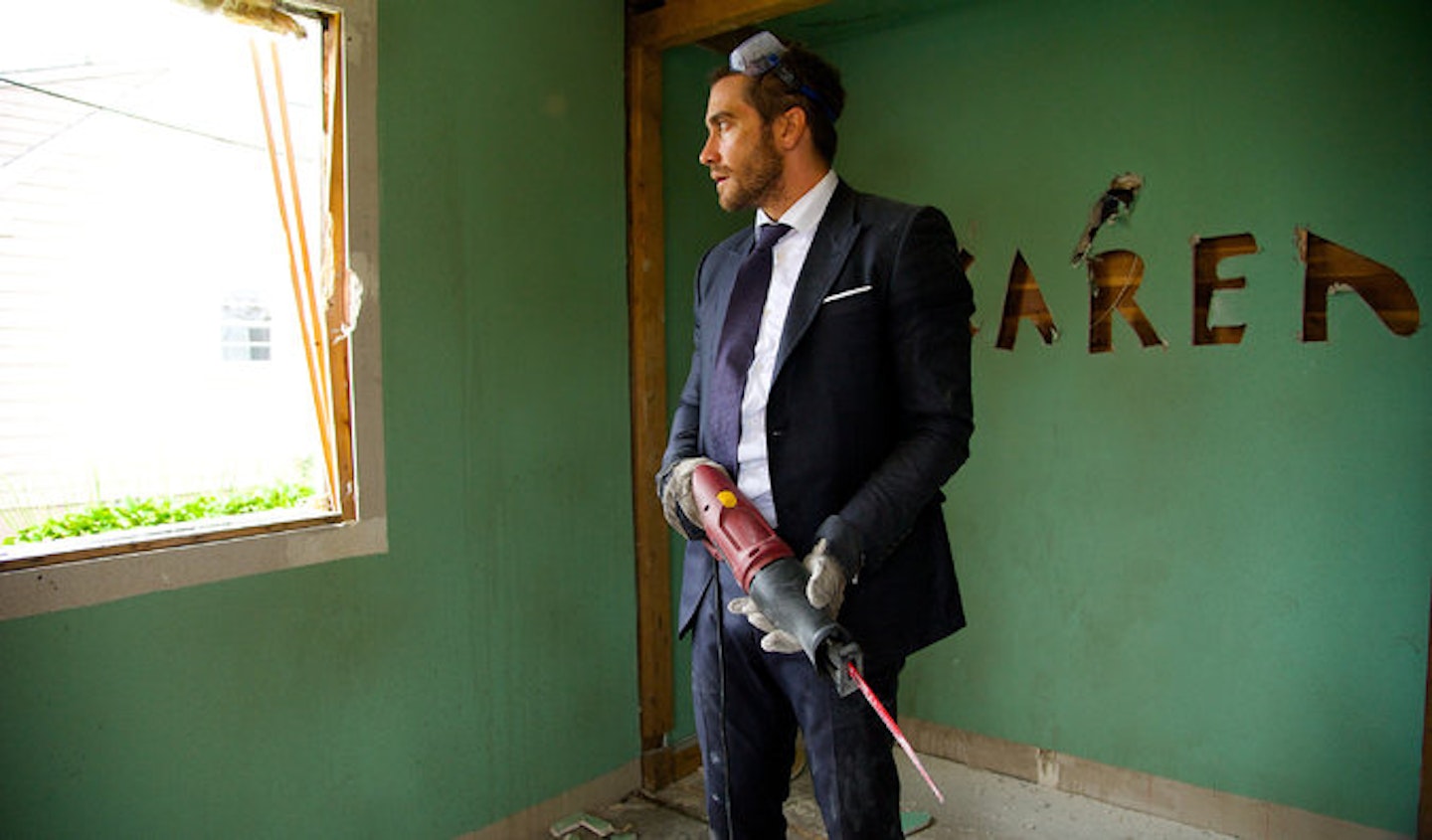 Spaced out and hard to classify, Jean-Marc Vallée's study of the infinite variety of the human souls alights on a quirky, almost comic vibe, challenging us to laugh. And we do — nervously — thanks to Gyllenhaal's disturbingly upbeat presence. There is something compellingly inappropriate about the hyperactive widower turning a serial killer's eye on his father-in-law's treasured grandfather clock. The ever-excellent Chris Cooper puts his peerless glower to fine use as a decent but old-fashioned man fast approaching the end of his tether.
Jean-Marc Vallée's study of the infinite variety of the human souls alights on a quirky, almost comic vibe.
Yet, Davis is less unhinged than refocused. As if closing down his heart has awoken his senses, and he has become a tuning fork for all that is counterfeit in the world. "For some reason everything has become a metaphor," he writes in one of the letters of general grievance to a vending machine customer complaints department which, similarly to About Schmidt, double as a voice over. This is how he meets Karen (Watts) — a low-flying company secretary with a sexually confused teenage son (the charismatic Judah Lewis). Initially it seems she could be the one to bring him back to normality, until it's revealed she's also a fraught soul, insulating herself from the world by staying permanently stoned.
If there is an actual point to all this, it remains elusive, largely because Vallée's nerve falters. Hastily seeking to remedy Davis' mental renovation, the aloof but mesmerising Eternal Sunshine Of The Spotless Mind-like groove ends up giving in to safe Hollywood blandness.