"It's your time." So said Sylvester Stallone's Rocky in the final moments of Creed II. It was true in more ways than one: not only has the franchise torch officially been passed to Adonis Creed on screen, but star Michael B. Jordan makes his directorial debut with Creed III. The result is a film which proves that while the titular character is indeed indebted to Rocky, it no longer needs the Italian Stallion to be as hard-hitting and emotionally satisfying as the best entries in the franchise.
The script, by Keenan Coogler and Zach Baylin (from a story they co-wrote with Creed and Black Panther director Ryan Coogler), mines much of that emotion from Adonis and Dame (Jonathan Majors). A 2002-set prologue sets up their relationship – a younger Creed holding the gloves for then boxing prodigy Dame – and hints at their fraught history. When Dame re-enters the picture, Adonis is now enjoying his celebrity and wealth in retirement after living the boxing life his friend dreamed of. The sense of brotherhood between them is always keenly felt, even as each conversation is loaded with tension.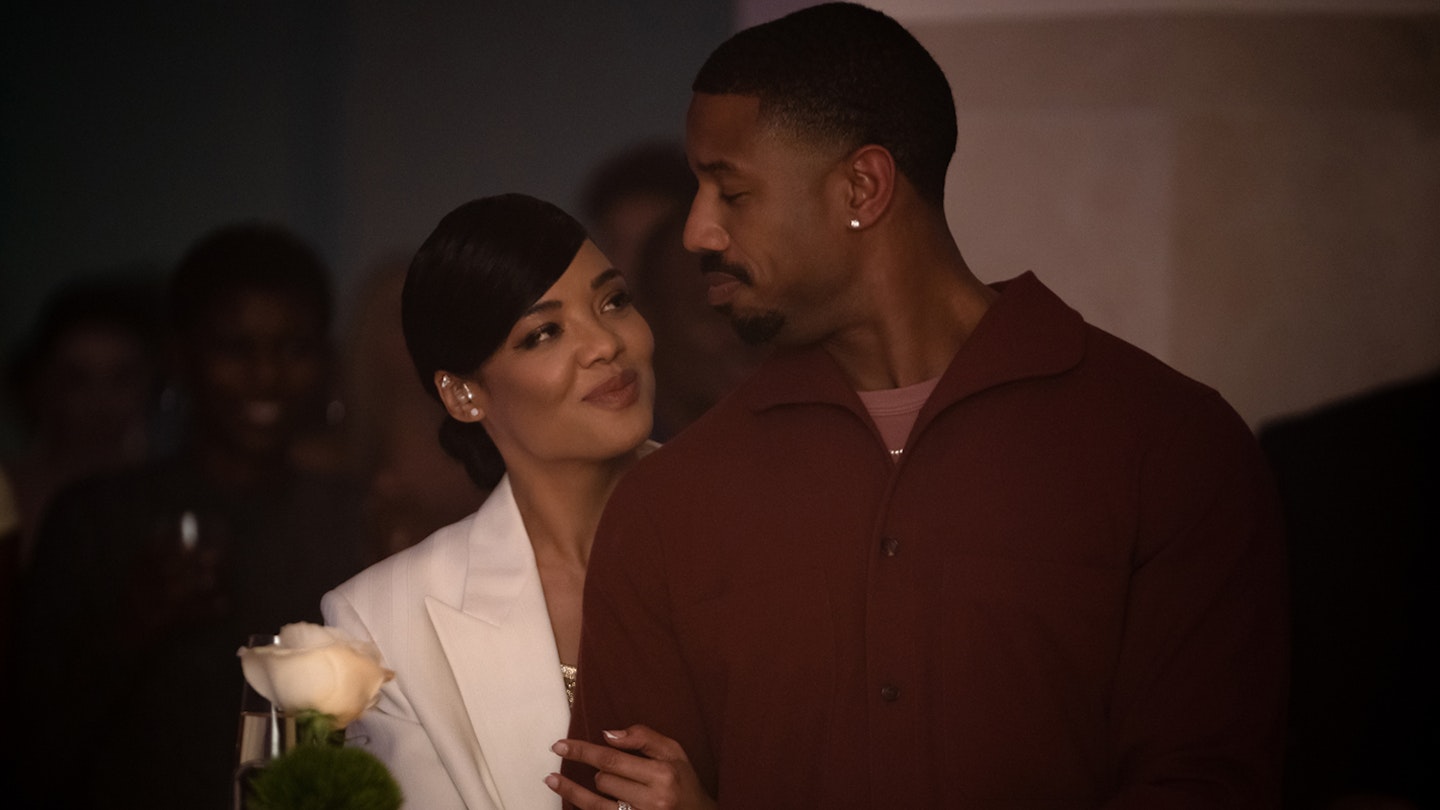 Dame's hurt comes from a real, honest place, and Majors delivers yet another performance that's dynamic and magnetic in a role that gives him ample room to emote. As formidable as his hulking physique is, it's in the quieter, subtler, equally intense moments that he truly impresses. Yet arguably, even more compelling than Adonis vs. Dame is Adonis vs. Adonis. He has always been his own toughest opponent, and with Dame reminding him of a past he's been trying to forget, Jordan unlocks new depths and vulnerabilities that are richly explored.
Michael B Jordan's directing is solid, the boxing sequences drawing on his love of anime.
Jordan also finds more for Tessa Thompson's Bianca to do, the actor accessing the nuance in Bianca's own life-after-stardom journey. And more focus on the Creed's deaf daughter Amara (Mila Davis-Kent) gives us a welcome, sweet-but-not-syrupy family dynamic. Just as Creed explored what Apollo handed down to Adonis, so too does Creed III interrogate what lessons, good or bad, Amara may be inheriting from her father, especially when it comes to his predilection for violence. It's a fascinating idea in a movie which has violence baked into its DNA, if not as fully realised as it could have been.
Indeed, after a well-paced and fresh-feeling opening 90 minutes, the final act feels needlessly rushed, resulting in plotlines and arcs that are short-changed, and at least one decision that feels a little out-of-character. The pivot into franchise convention – with familiar boxing beats we've seen from this series and others many times before – does dilute some of the good, patient work that preceded it.
But even with that shift, Jordan's direction is solid throughout, the boxing sequences drawing on his love of anime — especially evident in the final bout, which features epic slo-mo, Dragonball Z-esque punches and some impressively stylised imagery. Should there be more Creed sequels in future — and on this basis, there's no reason why there shouldn't – that's exactly the sort of freshness that the franchise could do with more of.