A hybrid of combustible, contemporary dance courtesy of the English National Ballet and Asif Kapadia's unobtrusive direction, Creature is a propulsive and sad drama. The plot is kept loose — though with Frankenstein and Georg Büchner's Woyzeck cited as influences, there are strong themes of otherness and the dark nature of humanity coursing throughout.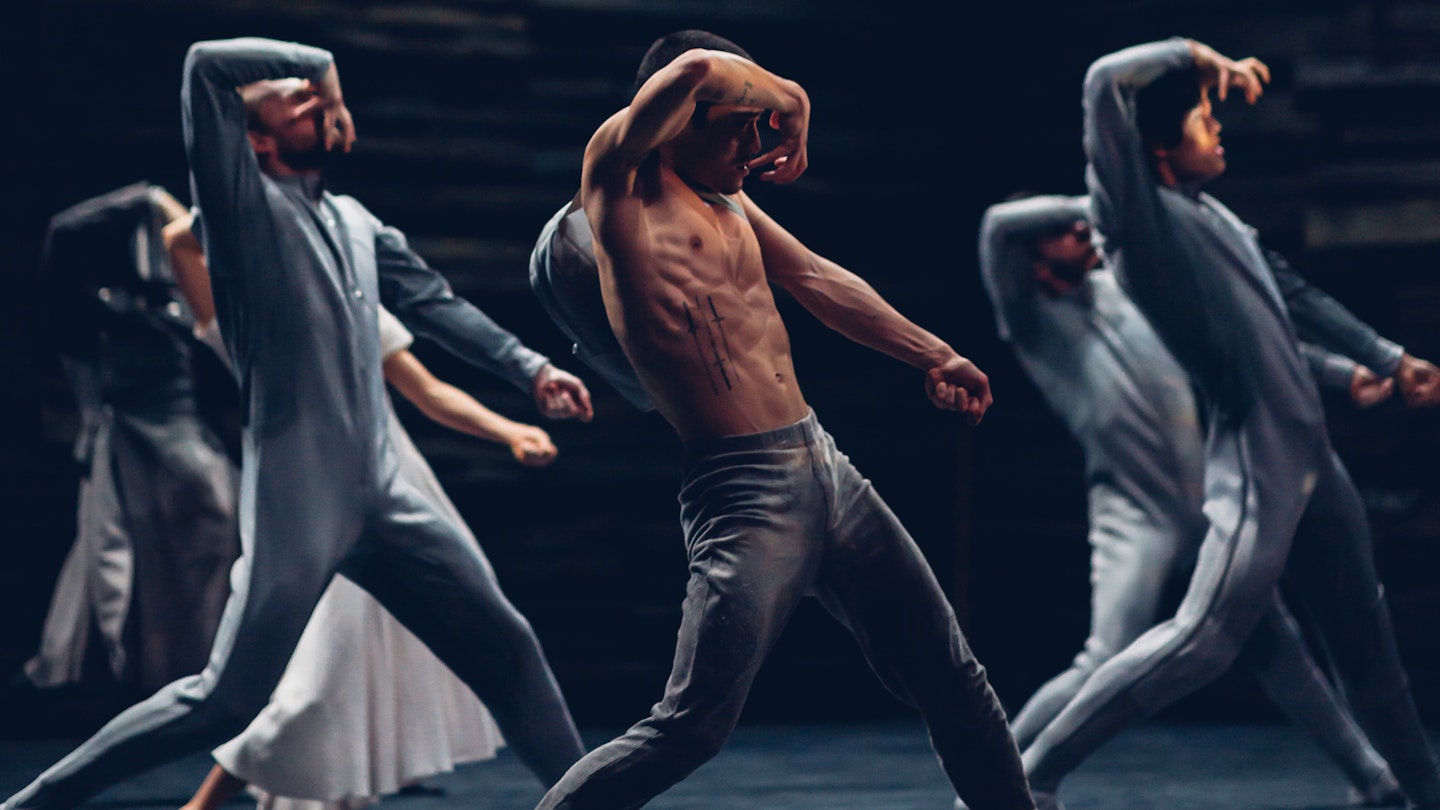 Creature, our eager-natured protagonist, is a man — by appearance anyway — whose desperation to belong leads him down a twisted and tortuous path. Yet Jeffrey Cirio's movements imbue the performance with both childlike and animalistic qualities; in a stolen moment alone with his love, Marie, he leaps with playful exuberance as part of an intimate game, her mop and pail in on the act. In the hands of the evil scientist, he assumes a beast-like quality, as his spirit and willingness to please are ground down under a cruel master.
The ensemble set up, which unfurls against the stark interior of the research station, is new turf for Kapadia. The documentary filmmaker has previously set his gaze on former public figures, from Amy Winehouse to Diego Maradona, delving into their legacies retrospectively. His eye for narrative, even when it's as light as Creature's, makes for dynamic but unfussy direction, the kind that keeps the film's focus glued to the vigorous and tightly-coiled choreography. Daniel Landin's cinematography — which worked sinister, magical wonders in Jonathan Glazer's Under The Skin — is muted and awash with industrial grays which feed into the film's oppressive motif. Nevertheless, Creature is engaging to its final act; a timeless and stripped down tale of mankind's worst impulses, amplified through seamless movement and captured with an empathetic eye in an exciting new venture from its director.