There's a moment in Bull when Neil Maskell's titular tough guy is eating an ice cream. Knowing what we know about Bull, it's a bit disorientating, like Travis Bickle enjoying a 99. Driven by a terrific performance by Maskell, Bull is a force of nature ("You're so mean, you make grown men cry," he is told), a high new entry in the rogues' gallery of British cinema's hardest bastards. After a decade of successfully working in TV, Paul Andrew Williams returns to the grittier vein of earlier works like London To Brighton and Cherry Tree Lane, with a dark, grim thriller that doesn't break new ground but, during its lean running time, packs a mighty punch.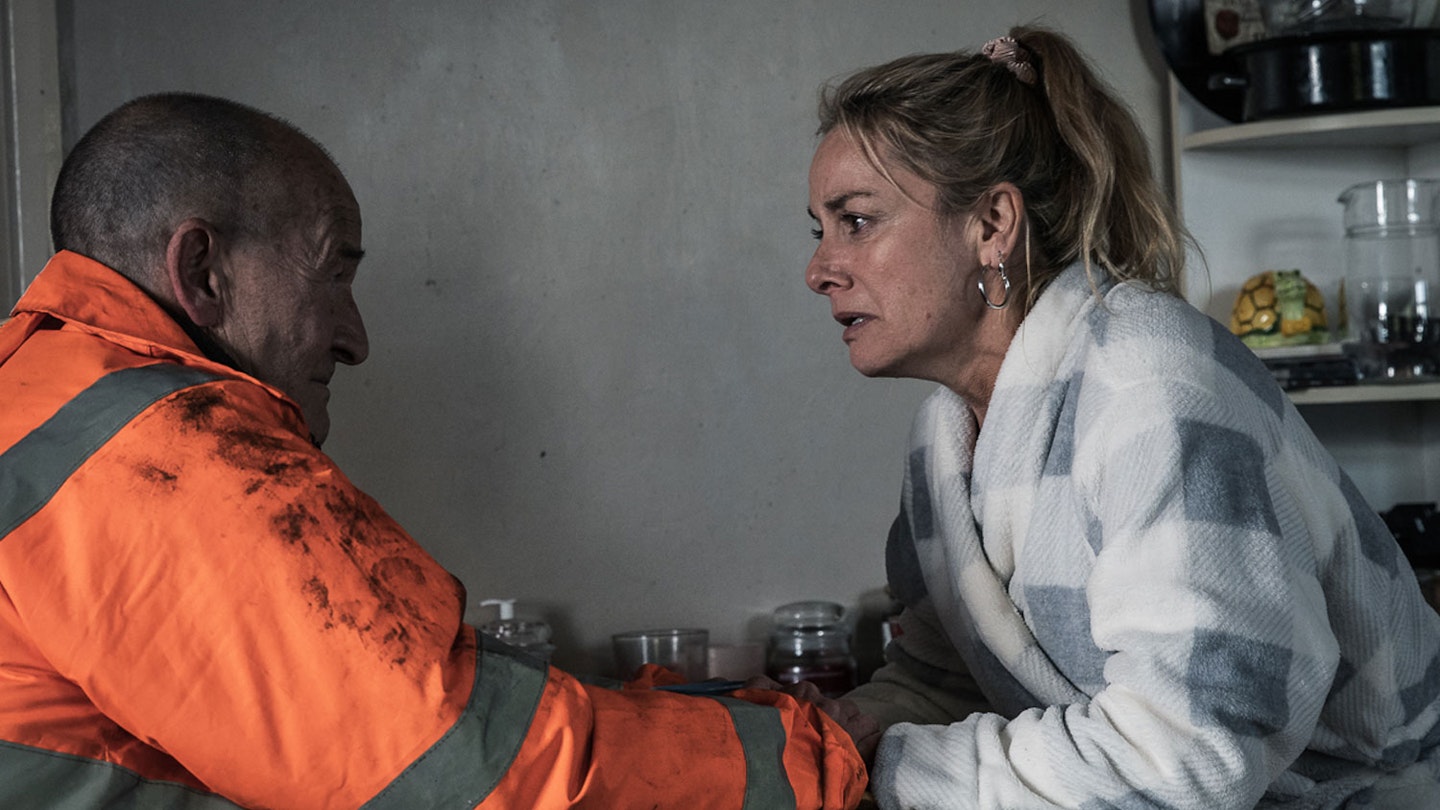 Bull starts as it means to go on. After some frantic digging accompanied by a synth throb and tribal drums, we pick up with Bull — we never learn his first name; it's probably not Tarquin — in a car talking guns and money. Bull eventually pulls up, gets out of the car, shoots three people and throws the gun in a car wash, the scene covered by the camera staying in the stationary car, the distance making it all the more unnerving. It's the start of a rickety roller-coaster of revenge as Bull, who has been AWOL for ten years, comes back to his old stomping ground to right some wrongs. And plot-wise, that's pretty much it: Bull killing people in increasingly gruesome ways, circling in on his father-in-law, local mobster Norm (David Hayman on menacing form), who took extreme measures to separate Bull from his then-young son Aiden (Henri Charles).
Unusually for testosterone-driven payback dramas, female characters such as Bull's spiteful wife — and one of Norm's daughters — Gemma (Lois Brabin-Platt), and Bull's sister-in-law Sharon (Tamzin Outhwaite), register. There are moments of opera-scored lyricism — slow-motion hijinx at a barbecue being particularly memorable — but this is mostly in the key of gritty, gory realism as Bull bludgeons his way towards Norm, scored by Raffertie's abrasive, effective score of scratchy static. Flitting between two time frames (there are brief snatches of happier times), Williams' spare script and Maskell's intense, perfectly attuned performance don't ladle Bull himself with trite psychological motivations or complexities; he's just a brutally efficient revenge machine. Think The Bride minus the yellow tracksuit.