Joel and Ethan Coen may have grown up in the lawn-fringed suburbs of Minneapolis, but they've never been far from the Wild West's vast, stretching vistas. From Blood Simple's Texan setting, to their elegiac '80s-set take on the Western with No Country For Old Men, to their take on True Grit, to the singing cowboy segment of their last film, Hail, Caesar!, they're both clearly comfortable in the saddle.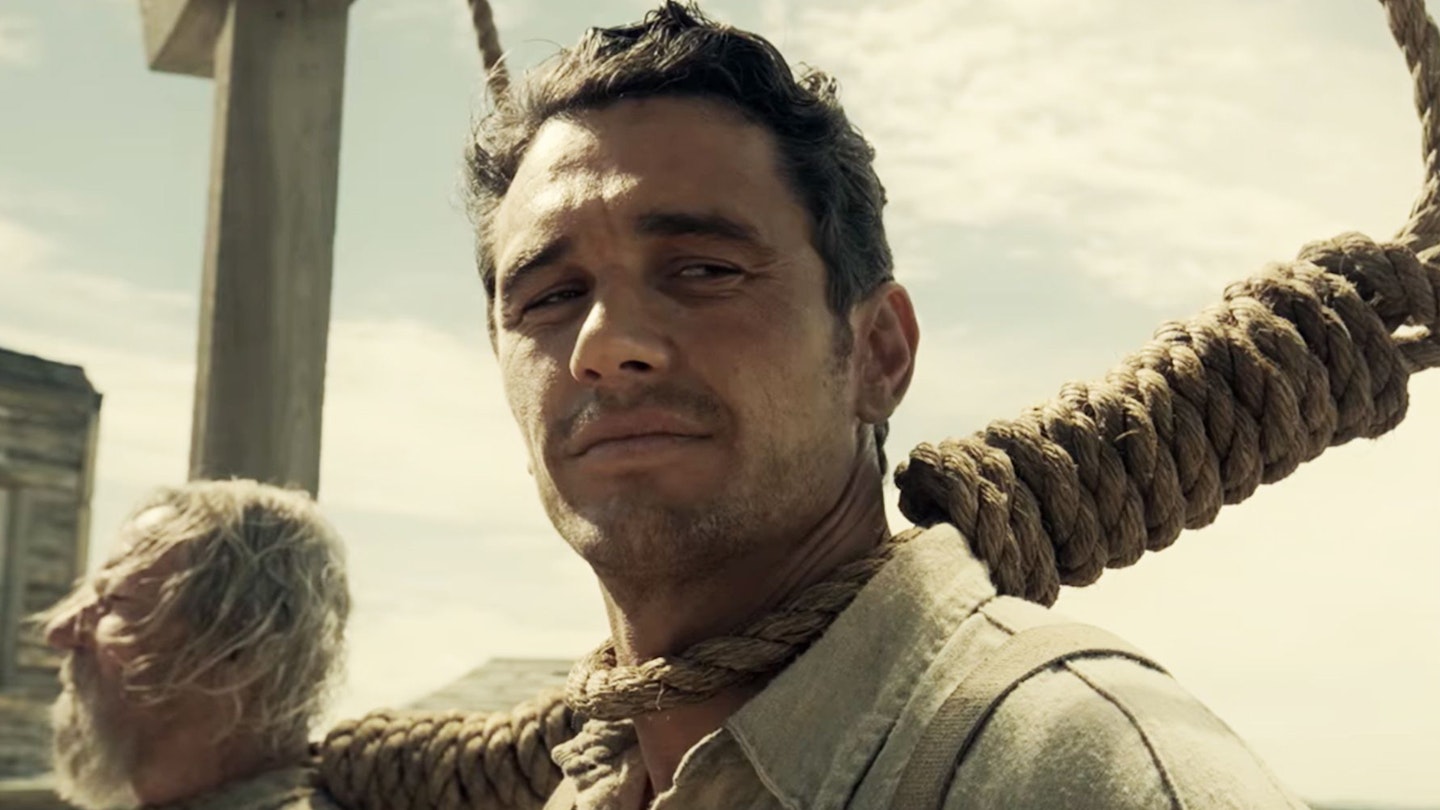 Not that you'd find either of them down at the rodeo, or wrestling steers on a ranch. It's the glowing, mythical West of the big screen that draws them, and that's never been more apparent than in The Ballad Of Buster Scruggs. Visualised as a cloth-bound storybook, with vivid, Frederic Remington-style illustrations, the Coens' 18th movie is a six-part love letter to the Hollywood Western.
Of course, this being Joel and Ethan, there is subversion, parody and offbeat humour. The opening segment undercuts the blue-sky, Technicolor West of the Golden Age with outbursts of Peckinpah-style violence, as Tim Blake Nelson's warbling Scruggs delivers six-shooter headshots with a big, goofy horseshoe of a smile. The James Franco-starring 'Near Algodones' toys with Sergio Leone's spaghetti tropes, putting a noose around its duster-wearing hero's neck with wry results. 'Meal Ticket' — which features the unlikely double act of Liam Neeson and Dudley Dursley (sorry, Harry Melling) — uses the snowy mining-town milieu of Robert Altman's McCabe And Mrs. Miller for its allegory about YouTube's impact on culture. And final chapter 'The Mortal Remains' gives John Ford's definitive Stagecoach a murky, metaphysical twist.
There isn't really a weak link.
But there is warmth and humanity to be found amid the generic playfulness. In 'All Gold Canyon', Tom Waits' dogged prospector belies the loneliness of his situation as he arrives in bucolic virgin territory and strikes up an appealing dialogue with 'Mr Pocket' — the buried seam of gold he hopes to unearth. While 'The Gal Who Got Rattled', the strongest segment, weaves a stuttering, unexpected romance on the Oregon trail between Zoe Kazan and Bill Heck, also treating us to one helluva gun battle on the sun-bleached prairie.
Anthology films aren't to everyone's taste and you might prefer big, three-act meals to bite-sized taster courses, but this is the Coens. While the peculiar 'Meal Ticket' is most likely to test the patience, with Melling as a quadriplegic orator whose speechifying performance is repeated almost ad nauseam, there isn't really a weak link. The Ballad Of Buster Scruggs spans all the visual flavours of the mythic West, as reimagined by two film-makers who profoundly understand its every inch, from spurs to stetson. This entertaining portmanteau reminds you Hollywood's oldest genre has life in it yet.