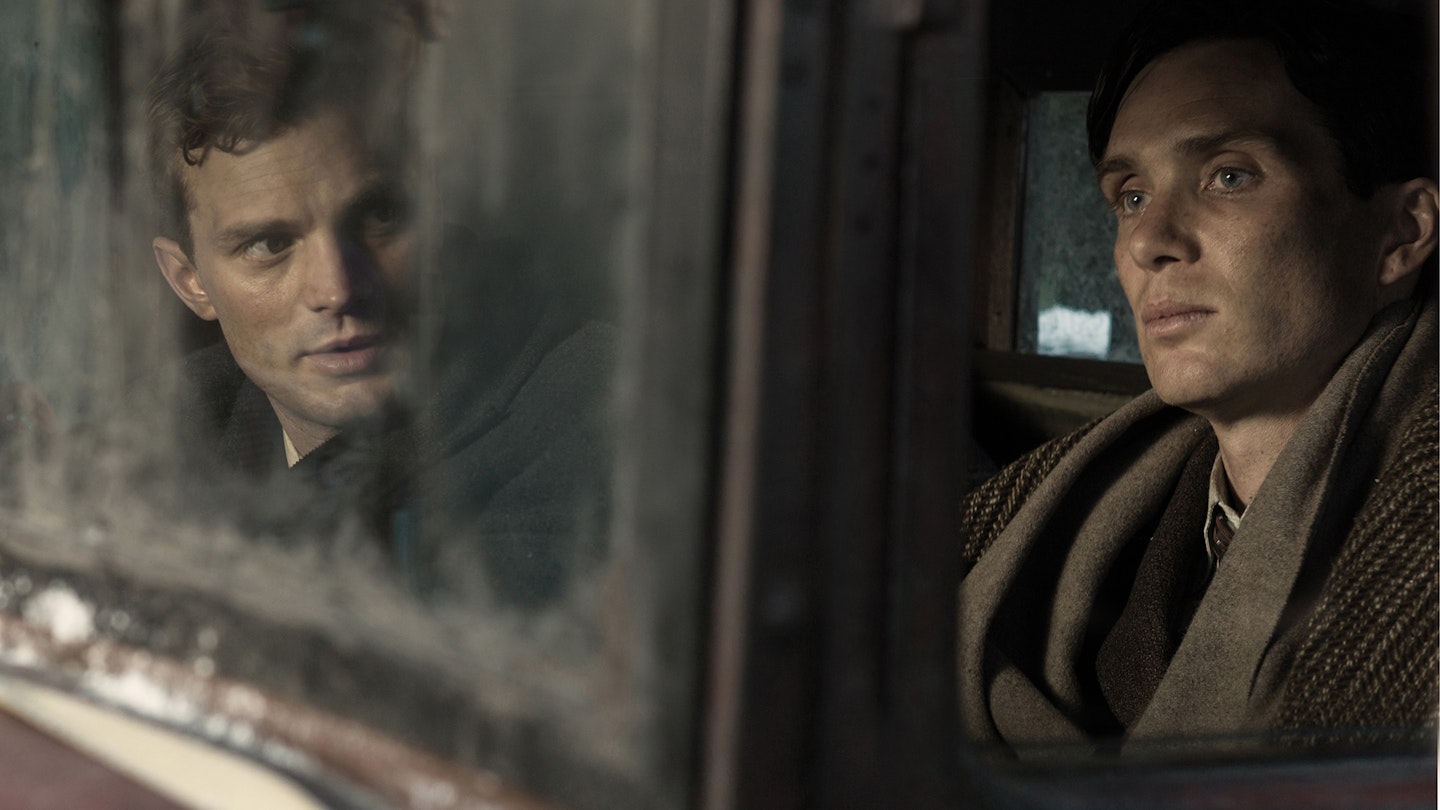 Anthropoid contains one of the most authentic and nerve-jangling set-pieces of the year so far.
The Cathedral-set gun battle that rages during the climax to this WWII drama is one of the most authentic and nerve-jangling set-pieces of the year so far. It is also a potent conclusion to a powerful film in which Metro Manila director Sean Ellis casts Cillian Murphy and Jamie Dornan as Josef Gabčík and Jan Kubiš, who are sent from Britain — which hosts the Czechoslovakian government in exile — with orders to take out SS bigwig Reinhard Heydrich, the architect behind the Final Solution. This is Operation Anthropoid.
The impressive cast recount this operational retelling with thick accents (which sound far more authentic than the vocal horror show of Child 44, it should be said) and the story builds slowly as the ear adjusts, tracking the heroes' integration into the Czechoslovakian Resistance where suspicion reigns and every move is potentially fatal. Conflict is rife from the outset; some inside the movement are opposed to the plan, anxious about possible reprisals. Nazi rule has already proved ruthless. As Ellis demonstrates with brutal precision, these concerns are prescient. Several scenes in the final third will have audiences flinching.
As with his previous film, Ellis (who takes a co-writing and the cinematography credit) opts for unfussy handheld photography, which lets the audience feel integrated into the mission. And, with a sharp eye for detail, he also charts the heroes' emotional travails with both Gabčík and Kubiš striking up relationships with local girls, a move that brings added depth and poignancy as the women risk their lives to aid in the mission's success. The conclusion is both exciting and heart-rending. The Nazi response is grim.